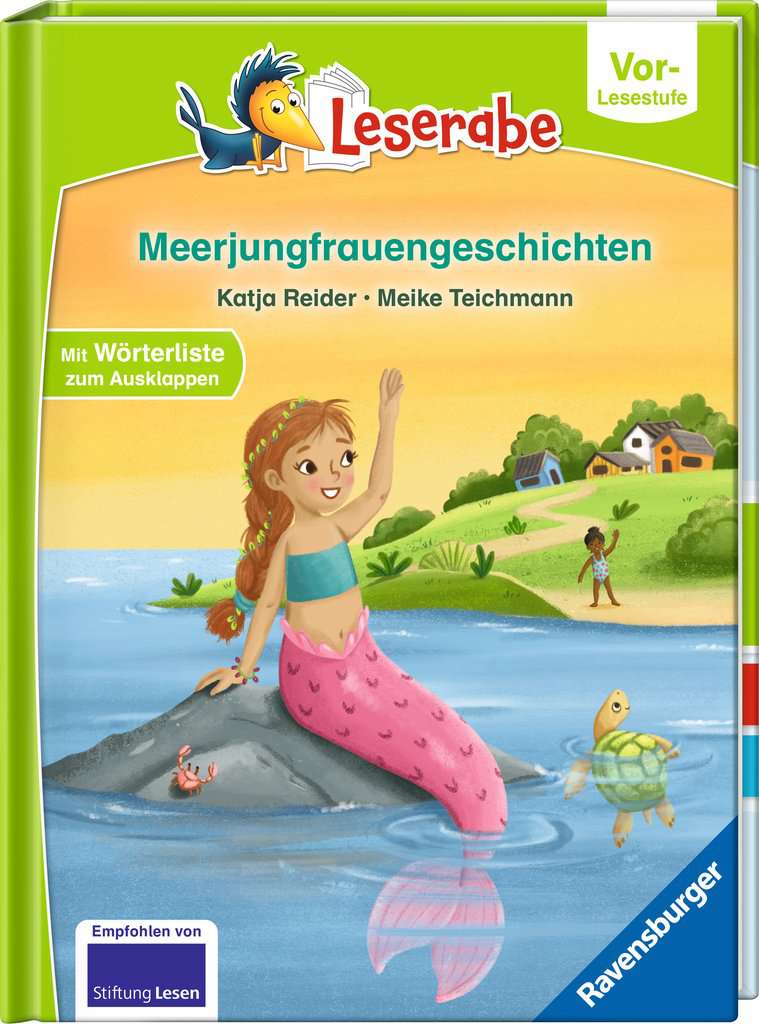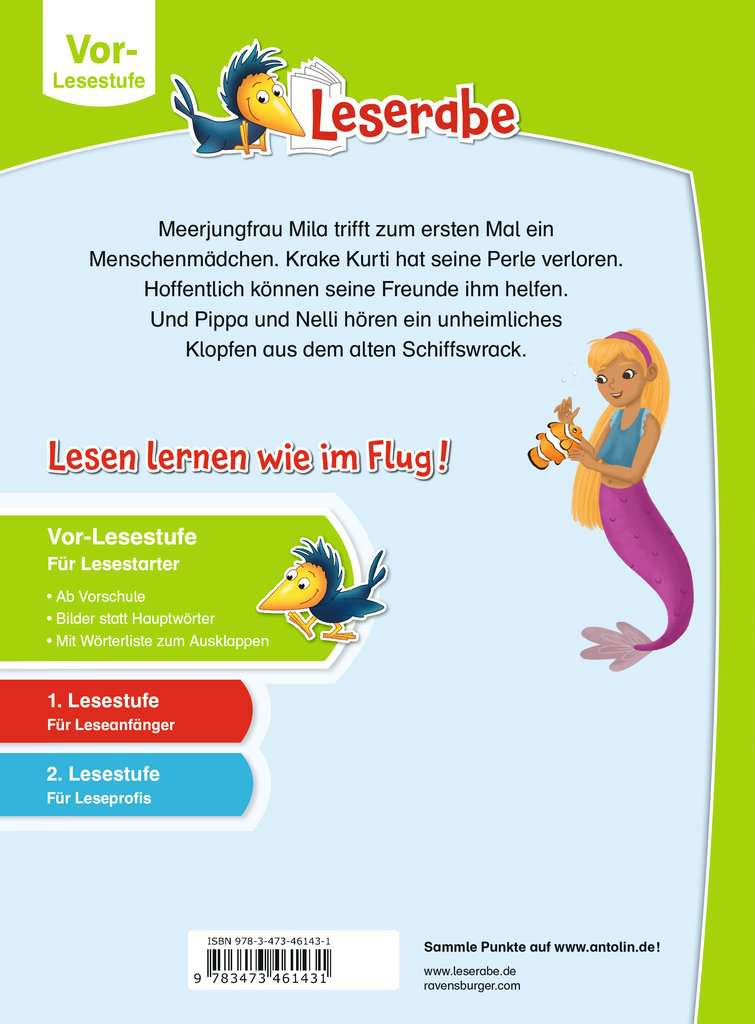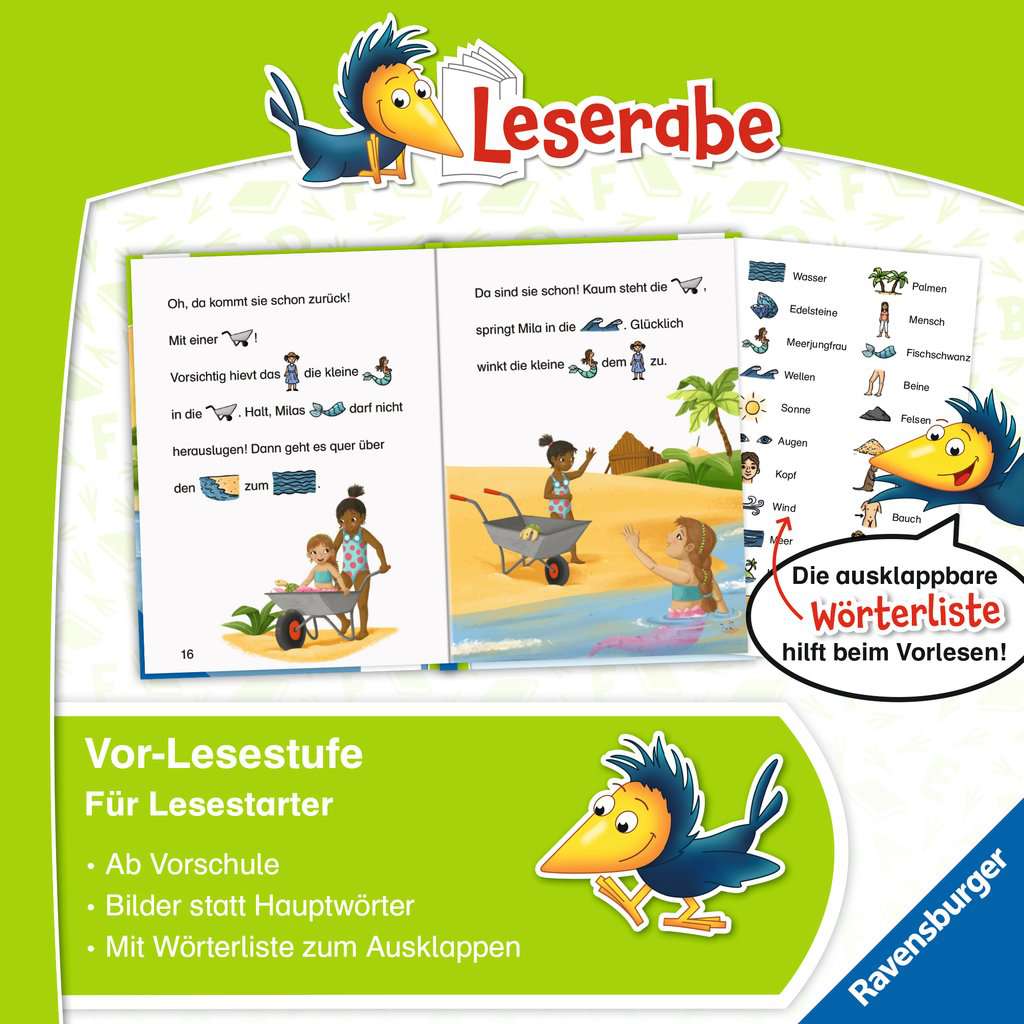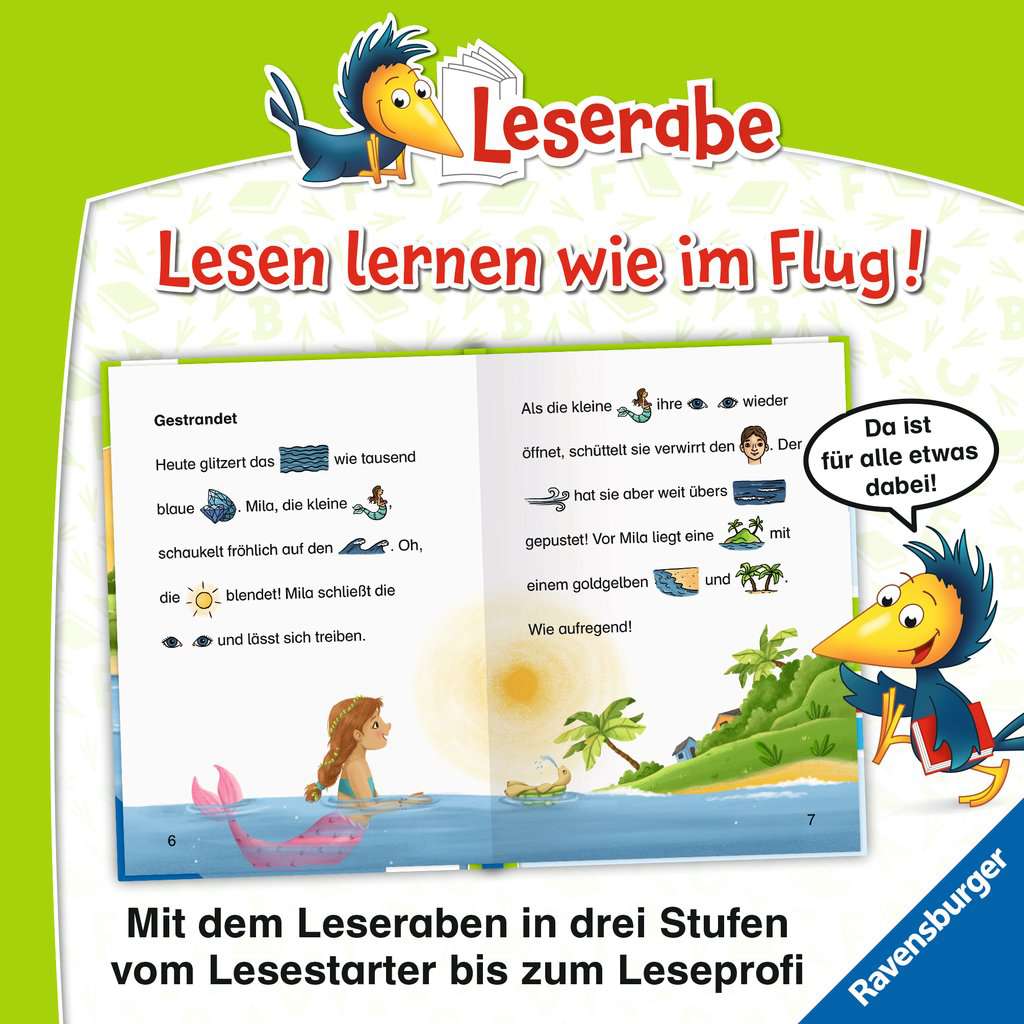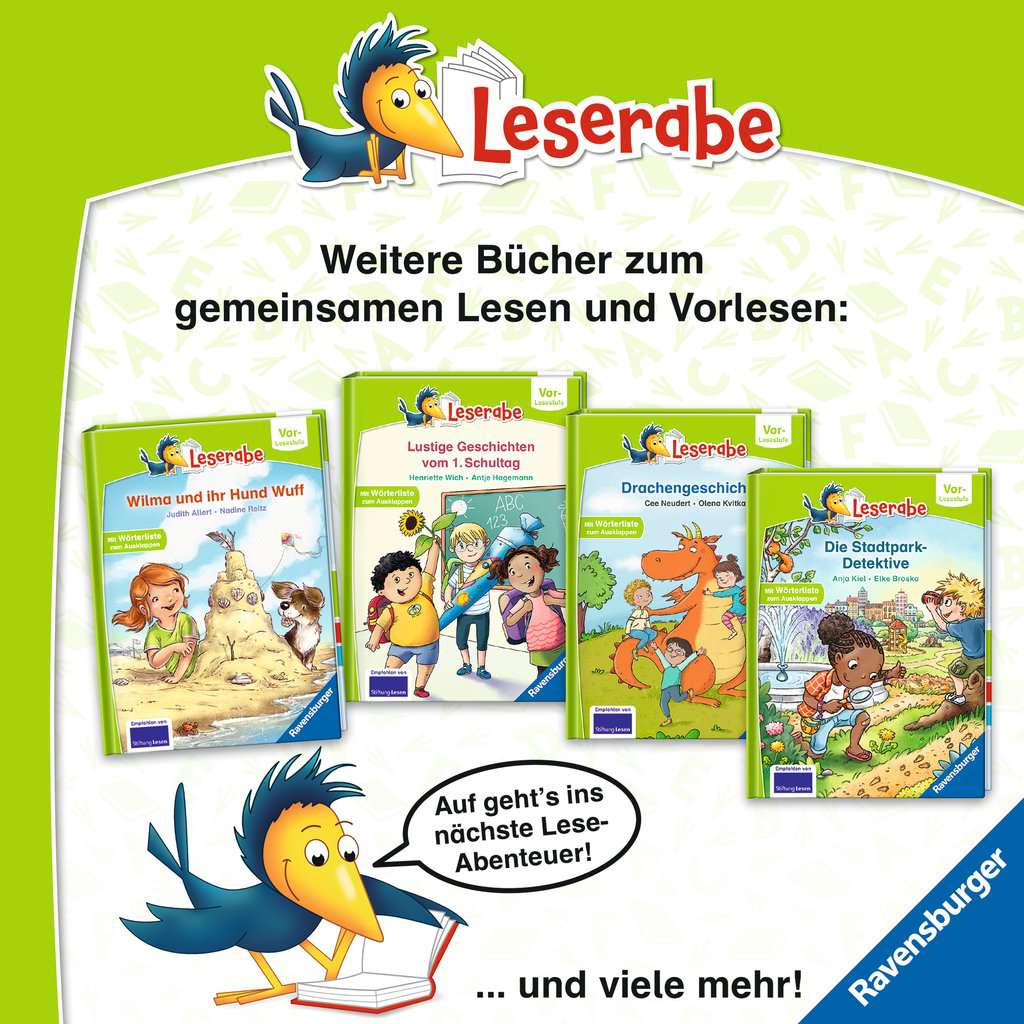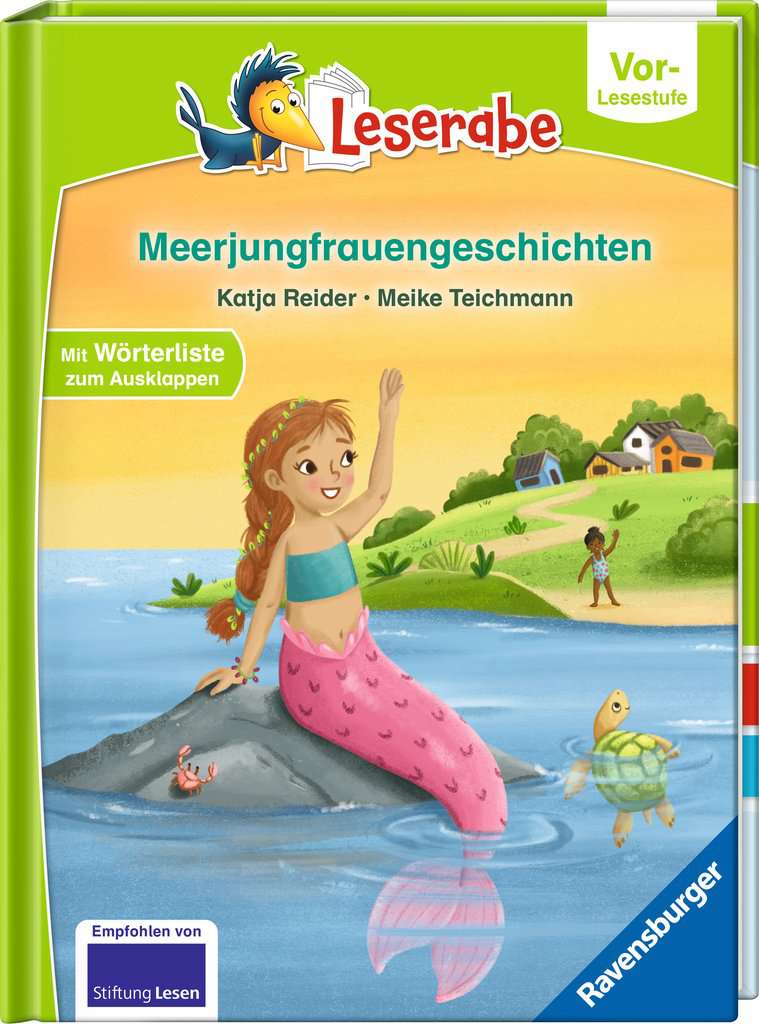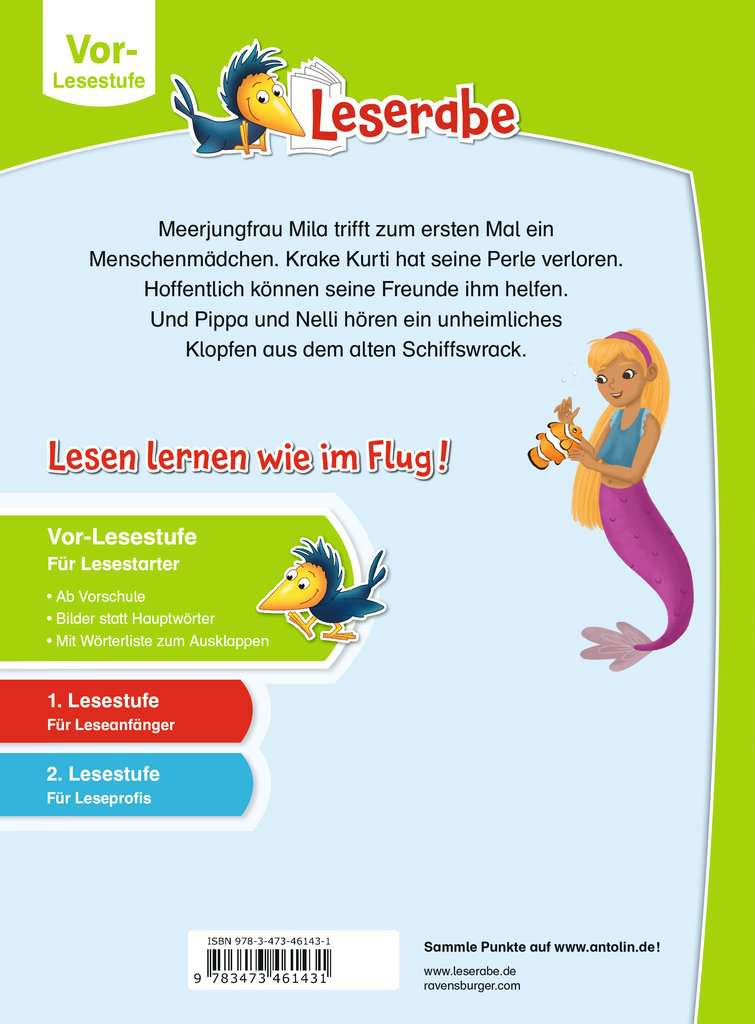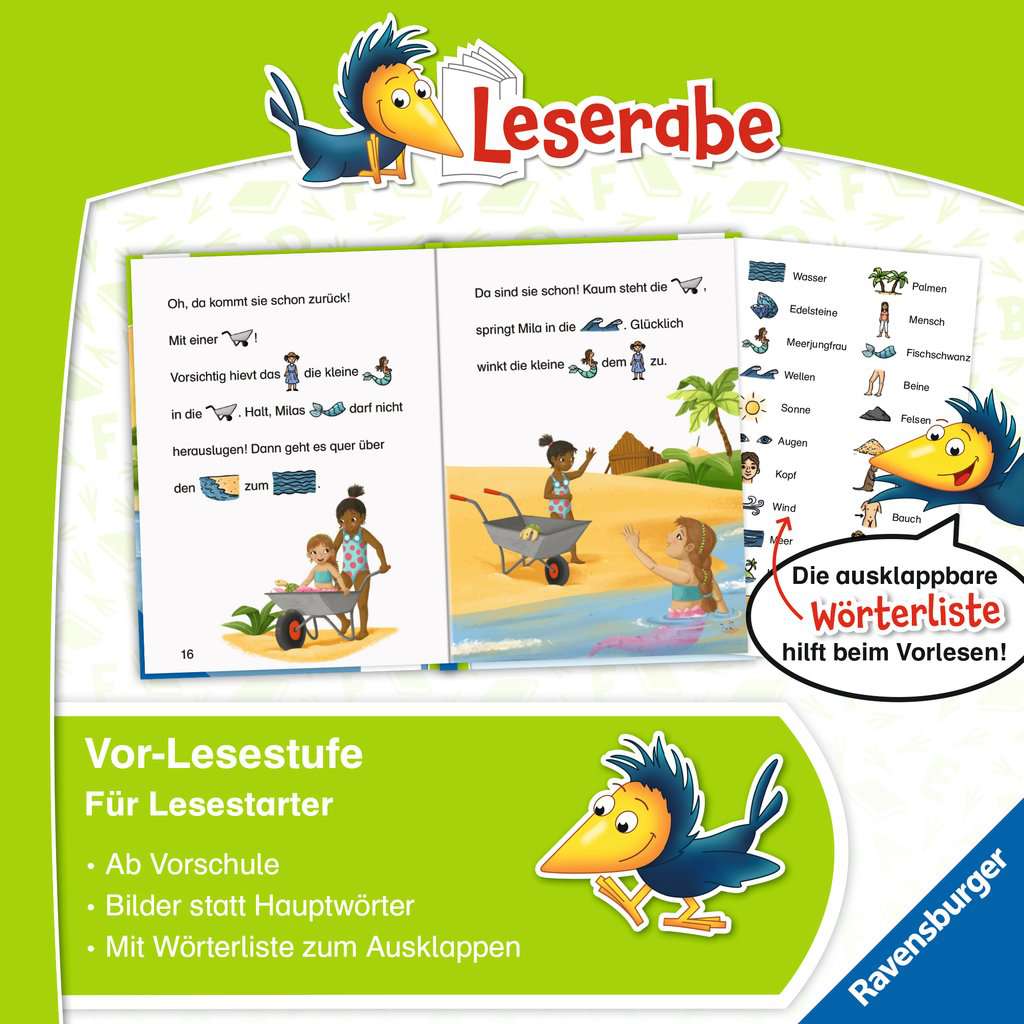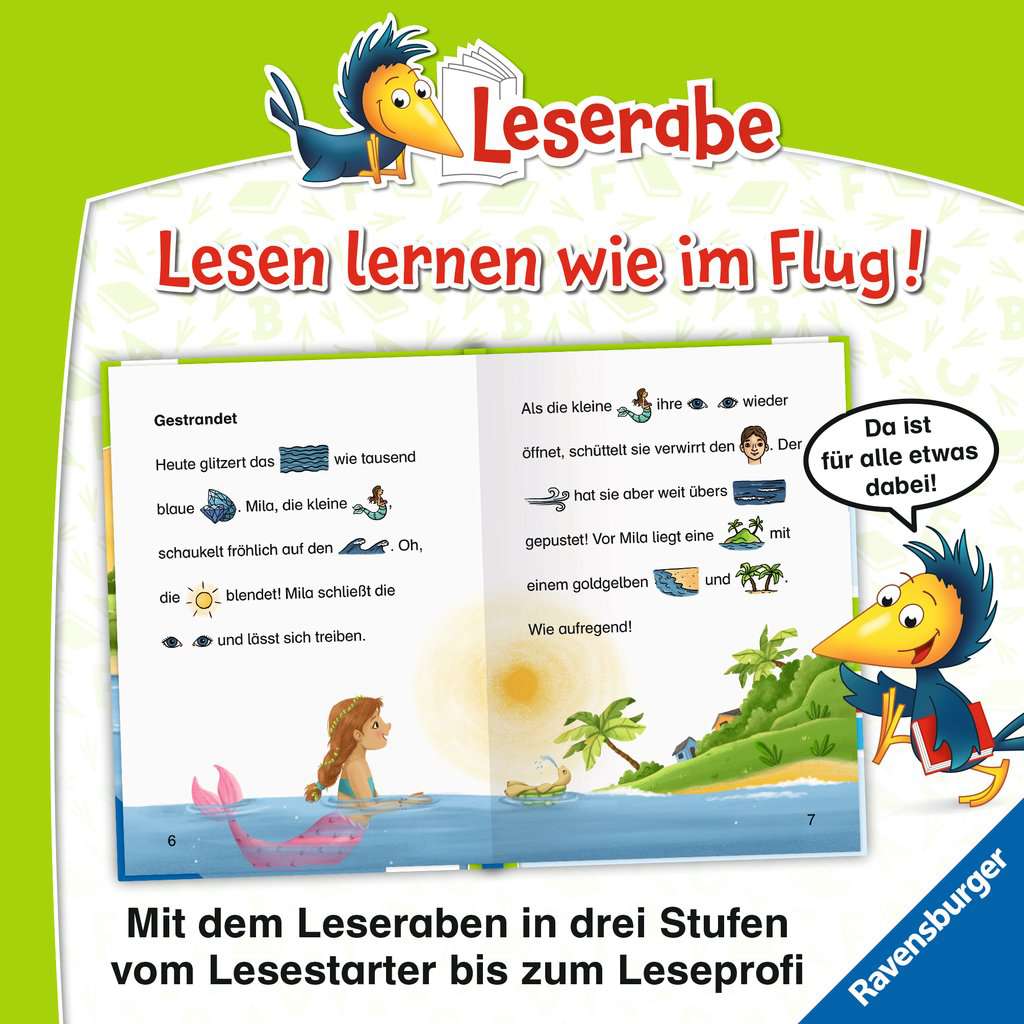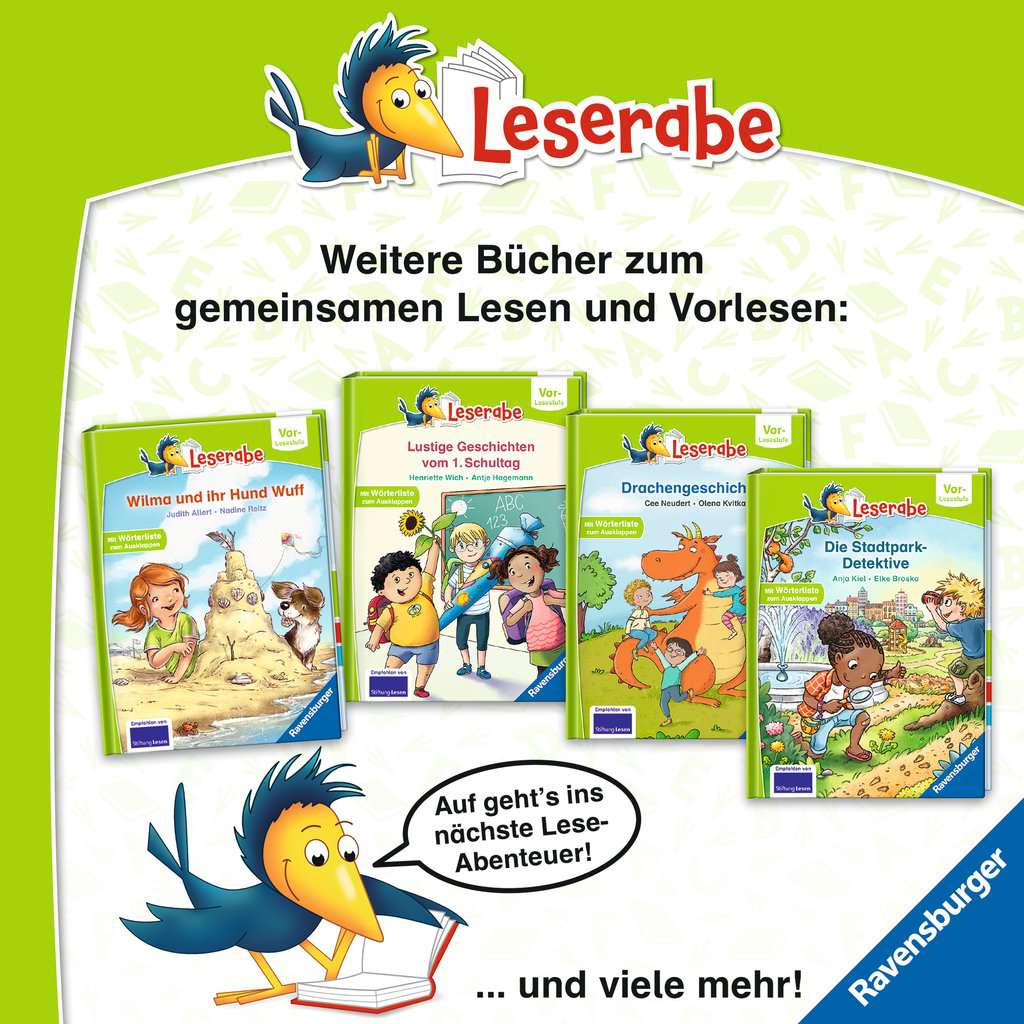 Reading Raven – Pre-Reading Level: Mermaid Stories
Leserabe - Vor-Lesestufe: Meerjungfrauengeschichten
View all books in the series


Pre-school and up

Pictures replace nouns

With fold-out word list

48 pp
5 years +
17,6 x 24 cm
EUR 8.99
November 2021
Hardcover
978-3-473-46143-1
• With fold-out pages.
Content
Mila the Mermaid falls asleep at the beach in shallow water. When she wakes up, she's lying on dry sand. Oh dear, how is she going to get back into the water? Kurti the Kraken has a different problem: his beloved pearl is missing. Hopefully his friends, dolphin Filu and mermaid Tara, will be able to help. And Pippa and Nelli are collecting seashells among the corals around an old shipwreck when they suddenly hear a knocking sound. What could that possibly be?
About the Series
Many children start showing an interest in exploring letters and reading as early as kindergarten. That's exactly what we've developed our pre-reading level for. It allows children 5 years and over to make first reading experiences together with their parents. Nouns are replaced with images, making it easy to involve children in the reading process.
The Author
Katja Reider studied German and publishing and for many years was press speaker for the "Youth Research" competition in Hamburg, Germany. She became an author after the birth of her own children and has since then published numerous books for children and young people, many of which have been translated into other languages.
The Illustrator
Meike Teichmann is fervently devoted to glitter and her debut with Ravensburger Publishing in spring 2019 has been in the planning for a long time. Just a short time ago, the young illustrator couldn't have dreamed that a unicorn would gallop through these plans… Meike Teichmann was born in Hamburg in 1980 and has two degrees in Illustration.