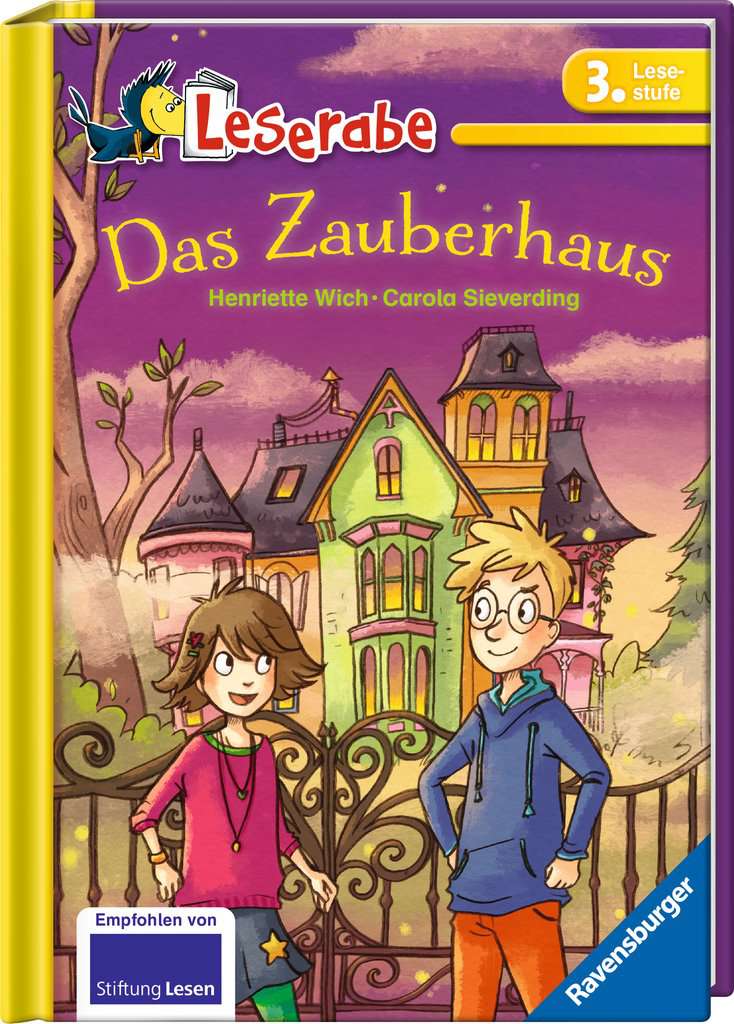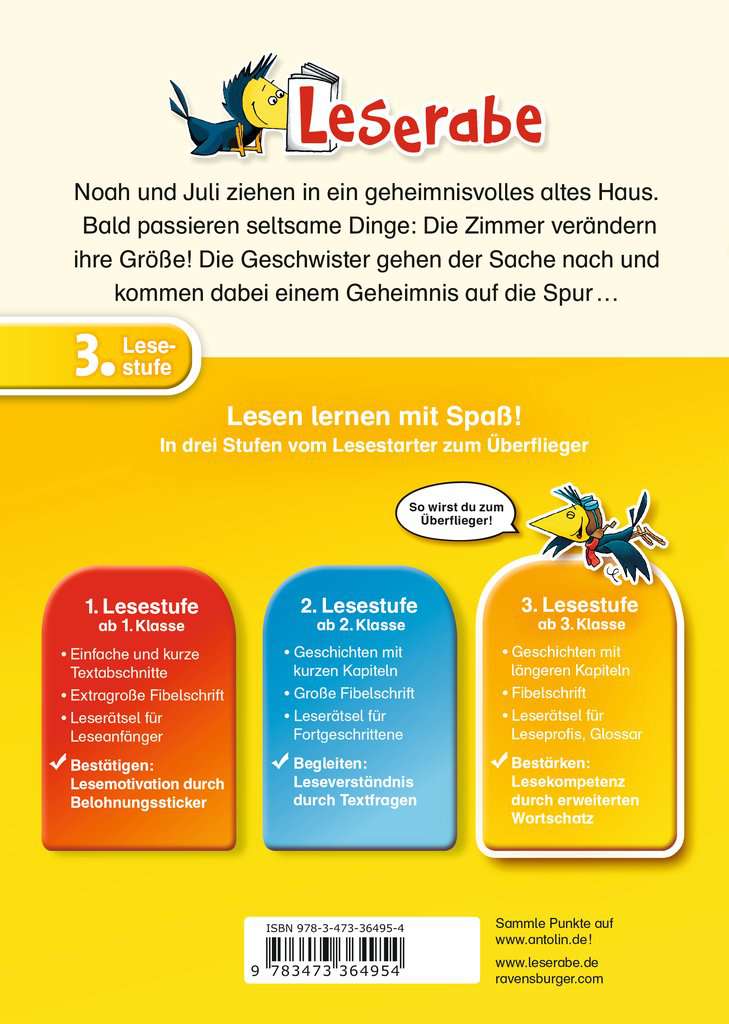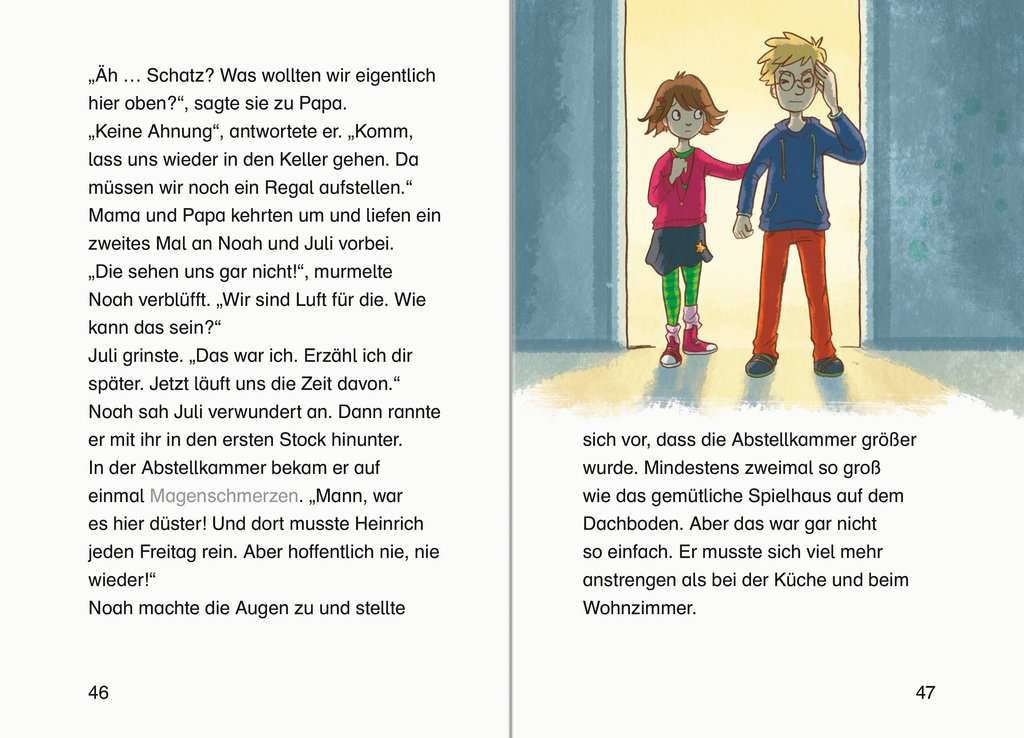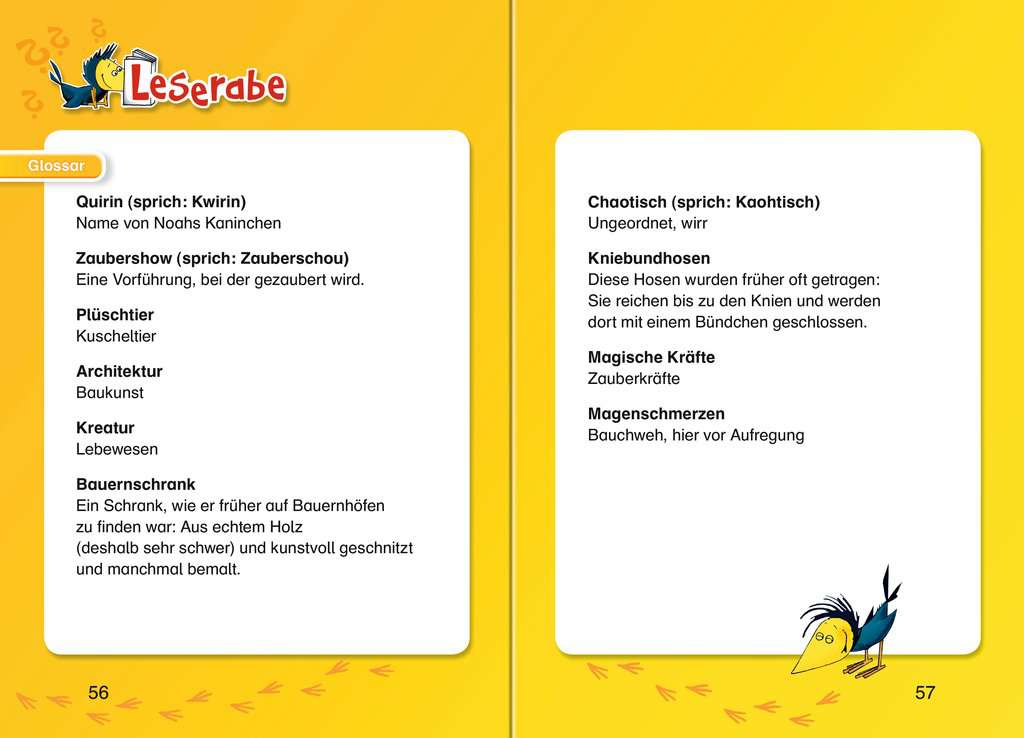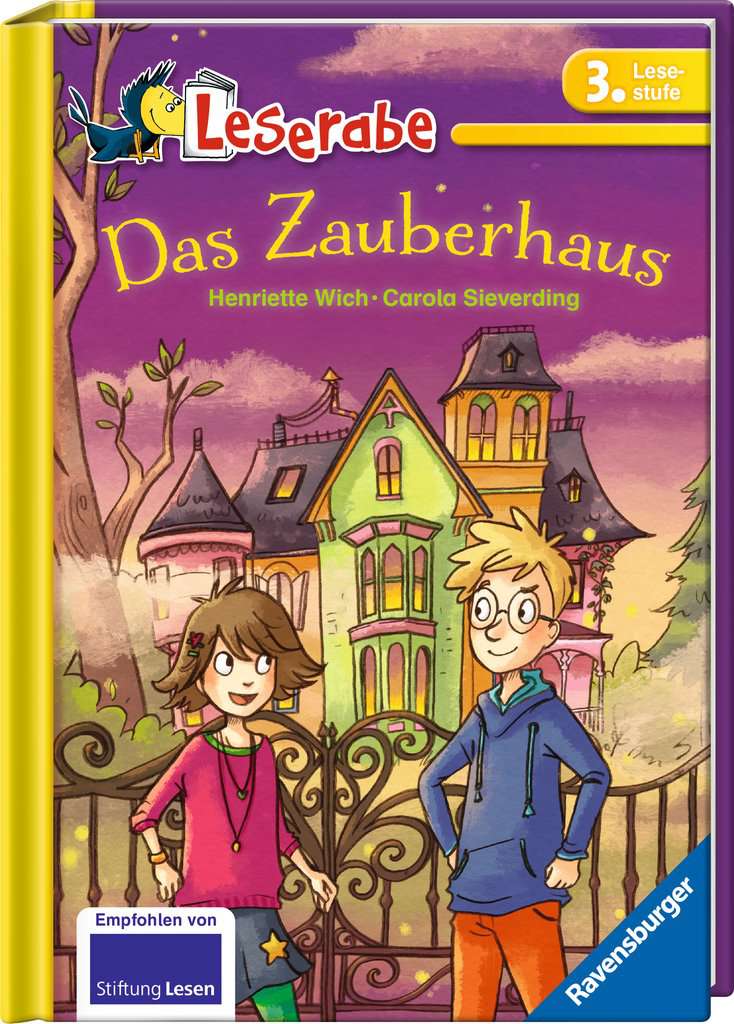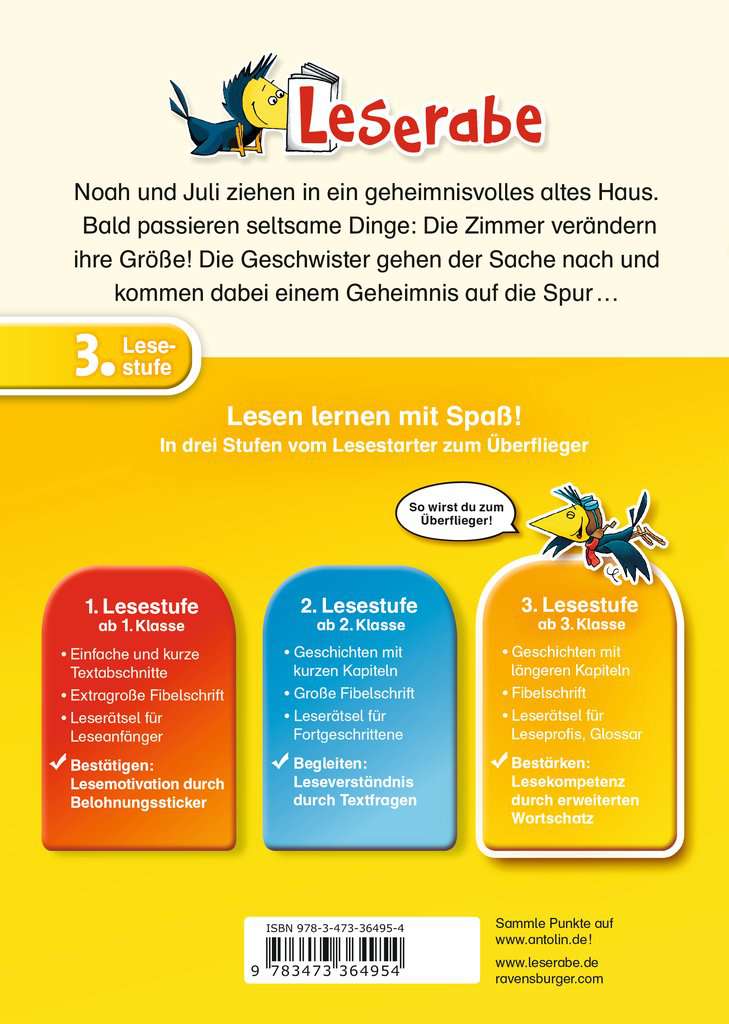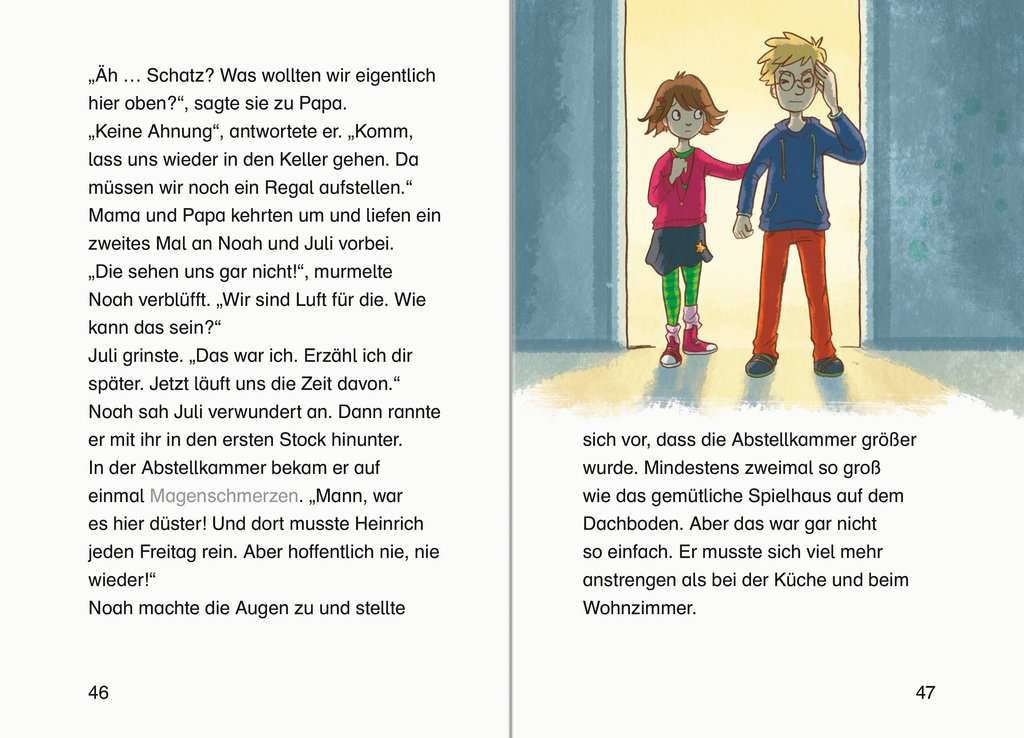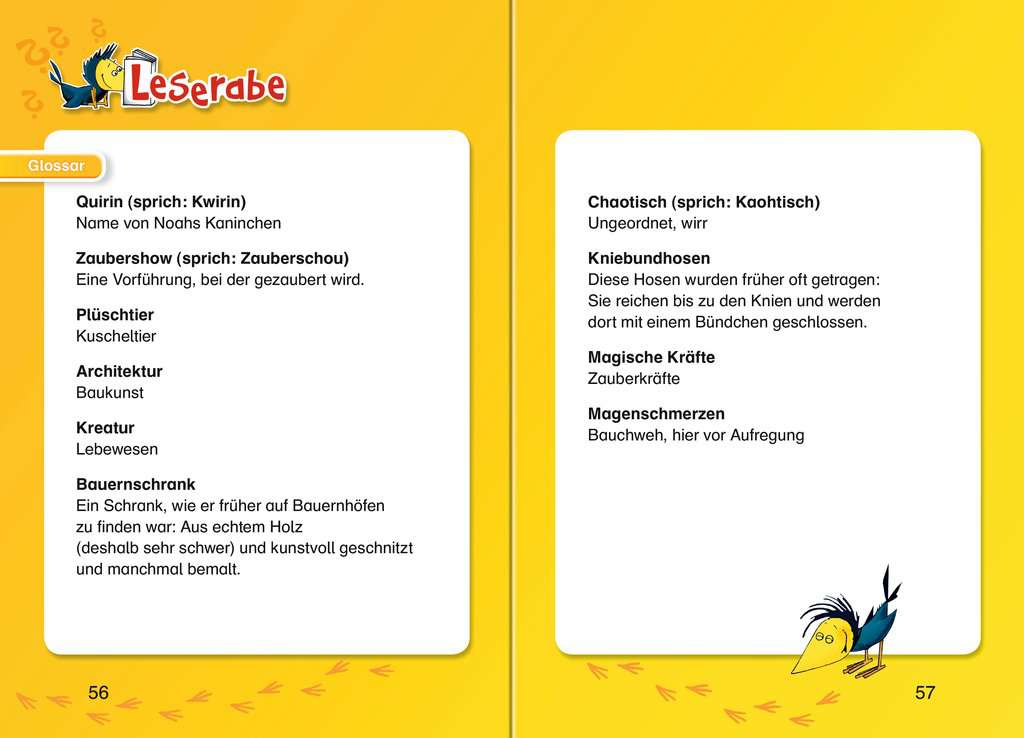 64 pp
8 years +
15,2 x 21,5 cm
EUR 8.99
May 2016
Hardcover
978-3-473-36495-4
Content
Noah and Julie move into a mysterious old house. The entire family is excited, even if the previous owners say it is haunted. And in fact, strange things soon begin to happen. At night they hear noises in the attic and the size of the rooms changes. Noah and Julie decide to get to the bottom of this and encounter an ancient mystery.
About the Series
The Reading Raven series is designed to encourage beginning readers by providing fun and exciting stories at each ability level, from their first efforts at reading alone to more advanced chapter books Each Reading Raven book includes reading riddles, puzzles to solve using information in the story. This is a fun way to check how well children understand what they read. The first level features short texts with lots of pictures that provide clues to the story's meaning. These books are written in extra-large print. When children are ready for longer stories, the second level of Reading Raven offers short chapter books, also in large print with illustrations that help readers follow the text. The third level is for readers who are becoming proficient, with longer chapters and increasingly complex stories, but still with accompanying pictures and highly readable print.
The Author
Henriette Wich was born in 1970 in Landshut, Germany as the youngest of seven children in her family. As a child, she devoured every book she could get her hands on. She studied German and philosophy at Regensburg University, then worked as an editor at a children's publishing house for six years. Henriette Wich has been a freelance author of children's and young adult books since 2000, and currently lives with her husband in Munich.
The Illustrator
Carola Sieverding was born in 1989 and studied design and illustration. She has been a freelance children's book illustrator ever since. When she isn't sitting at her drawing table or at the computer, she is most often out and about with her little dog, which also occasionally posed for the drawings in the "Pfotenbande" books (of course there were always treats afterwards!). She lives and works in western Germany.
Rights Sold
Slovenian