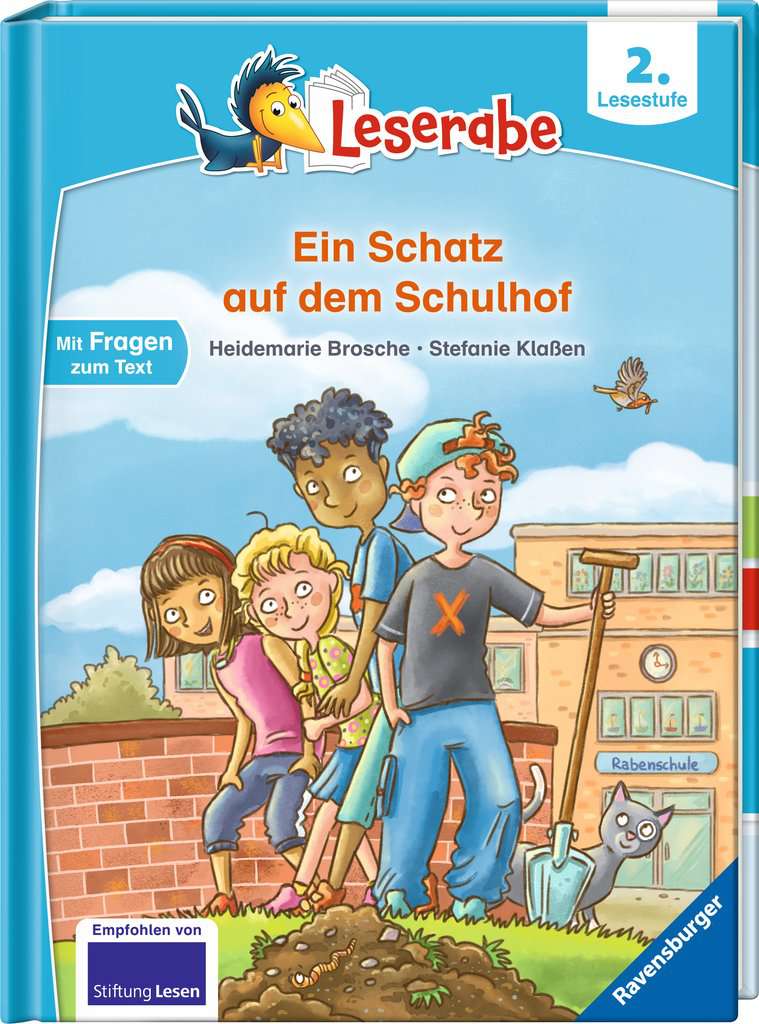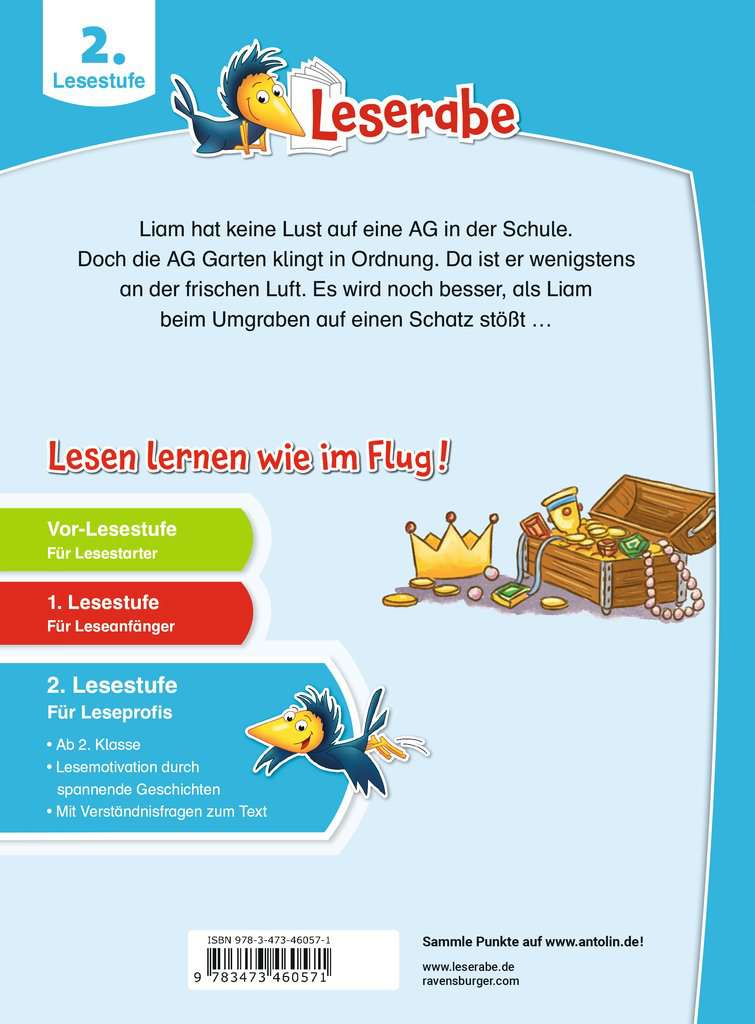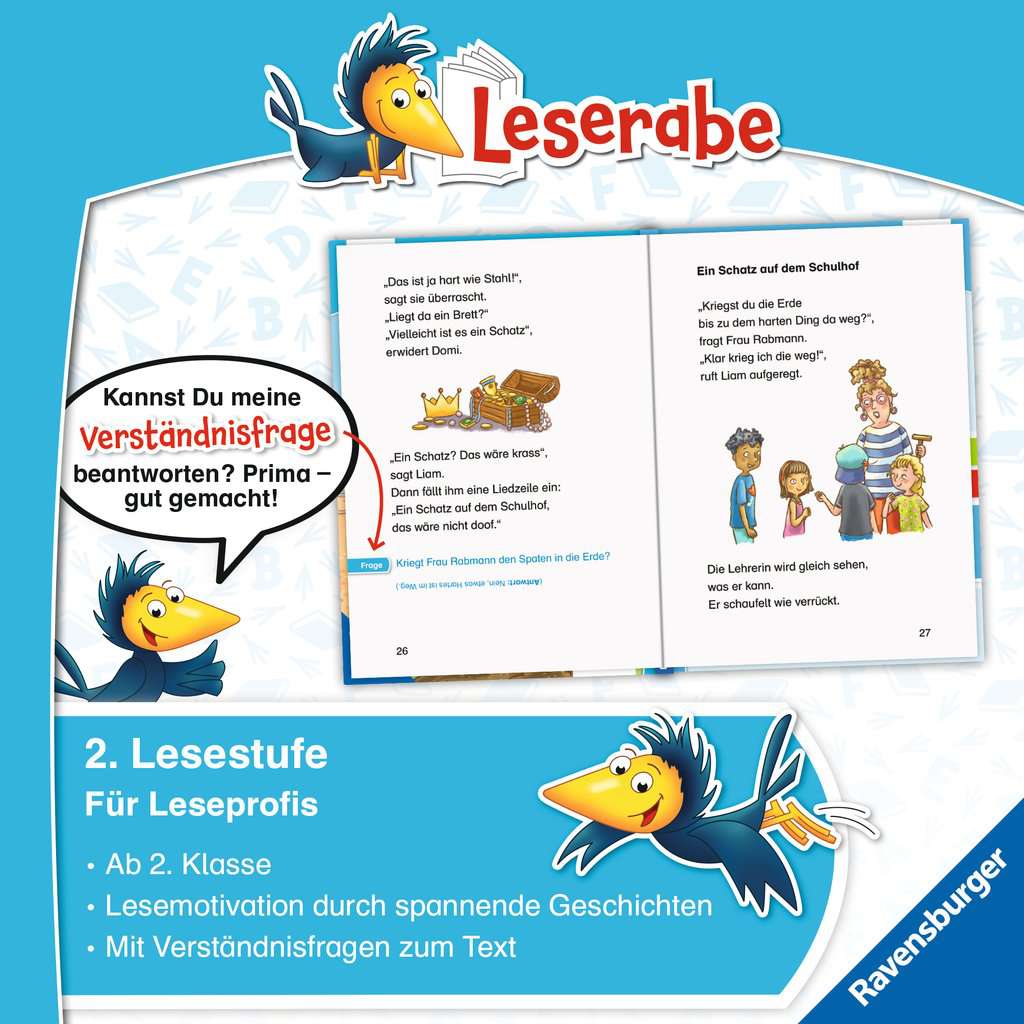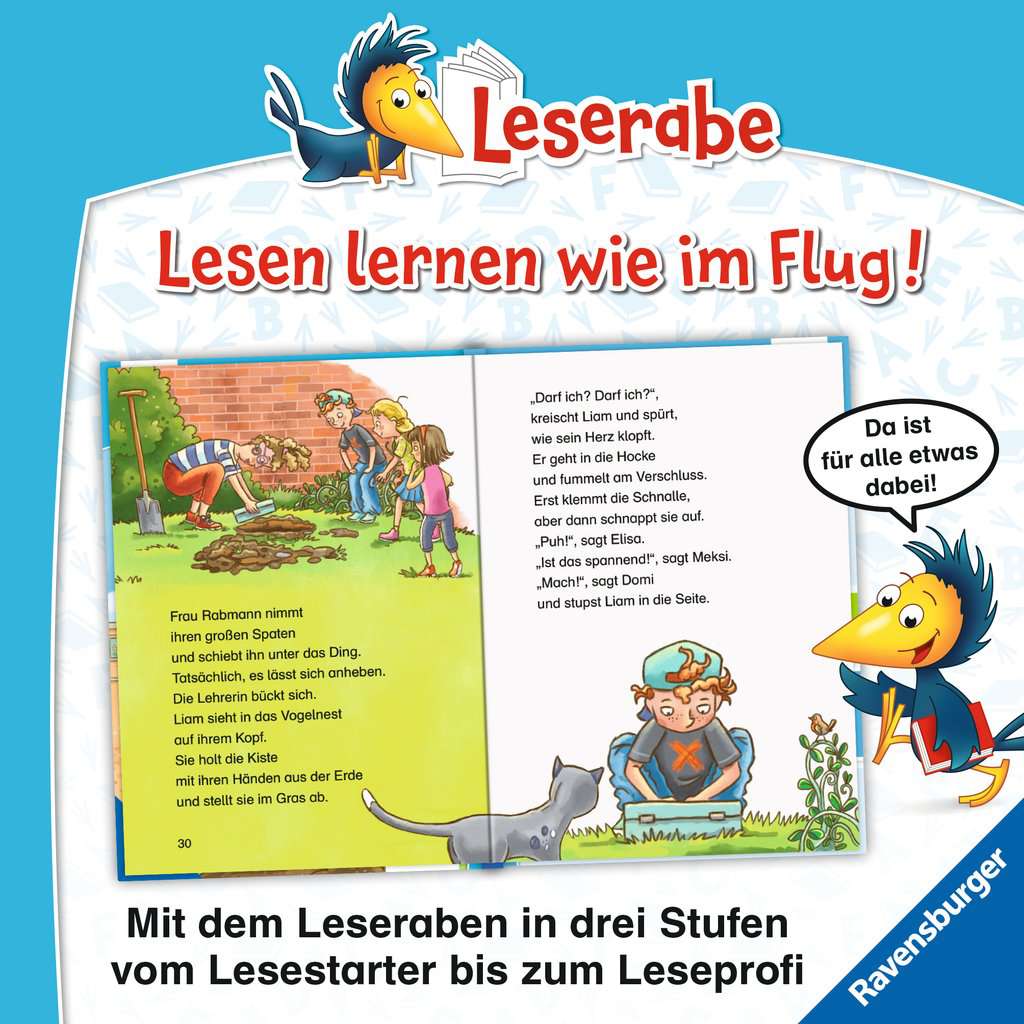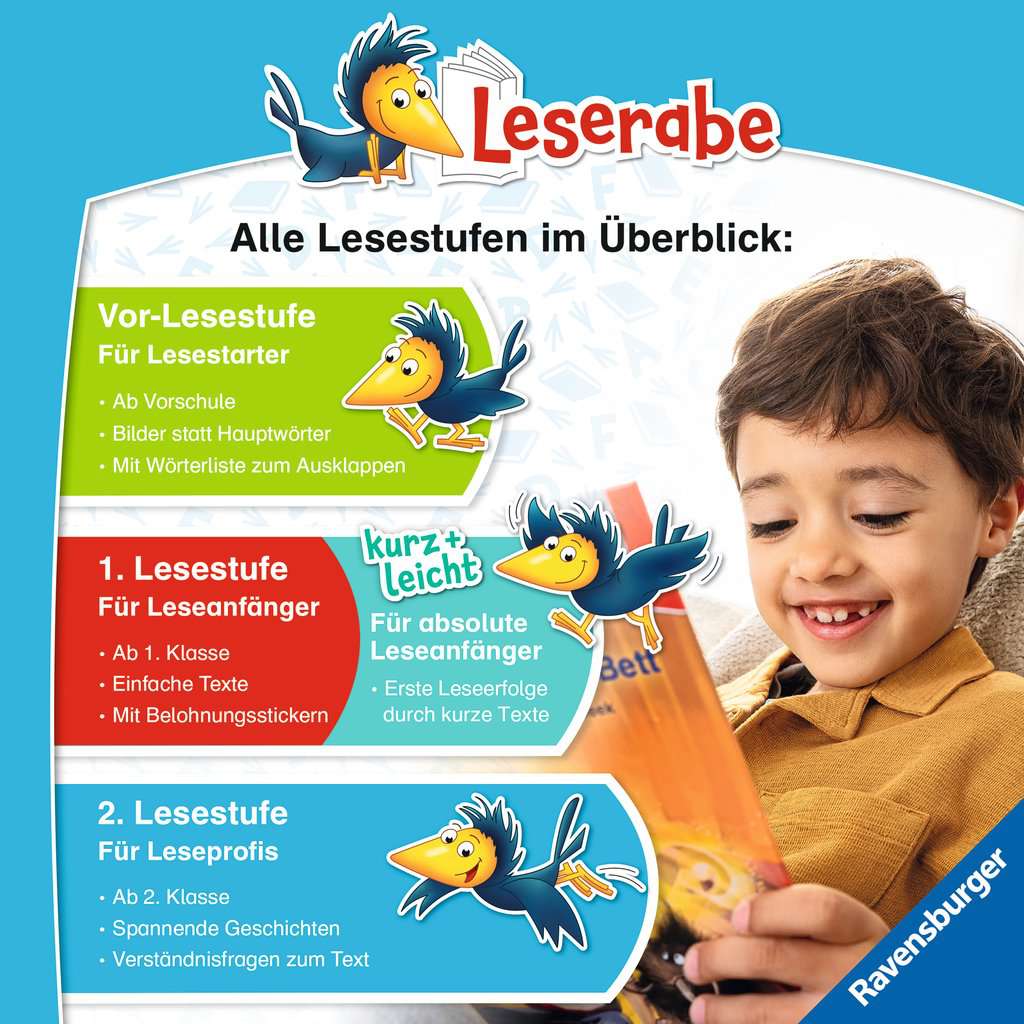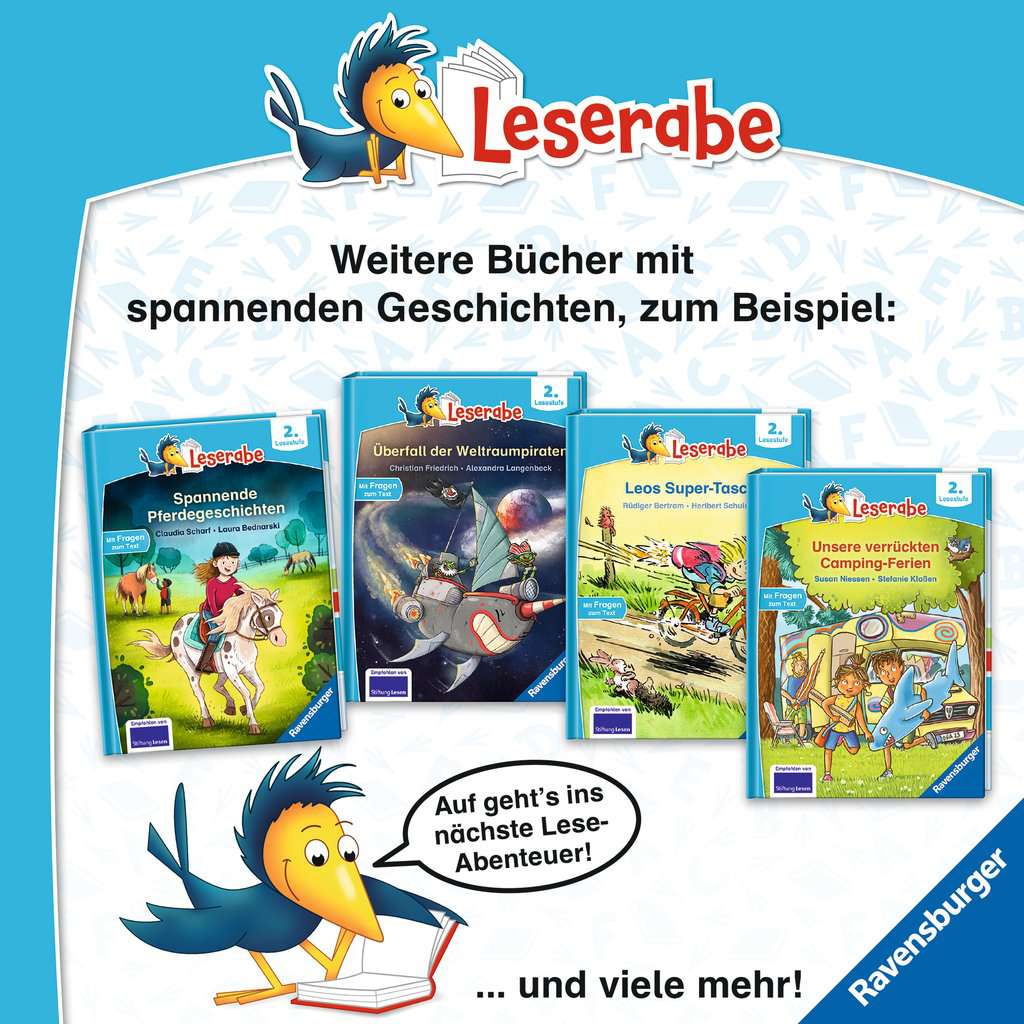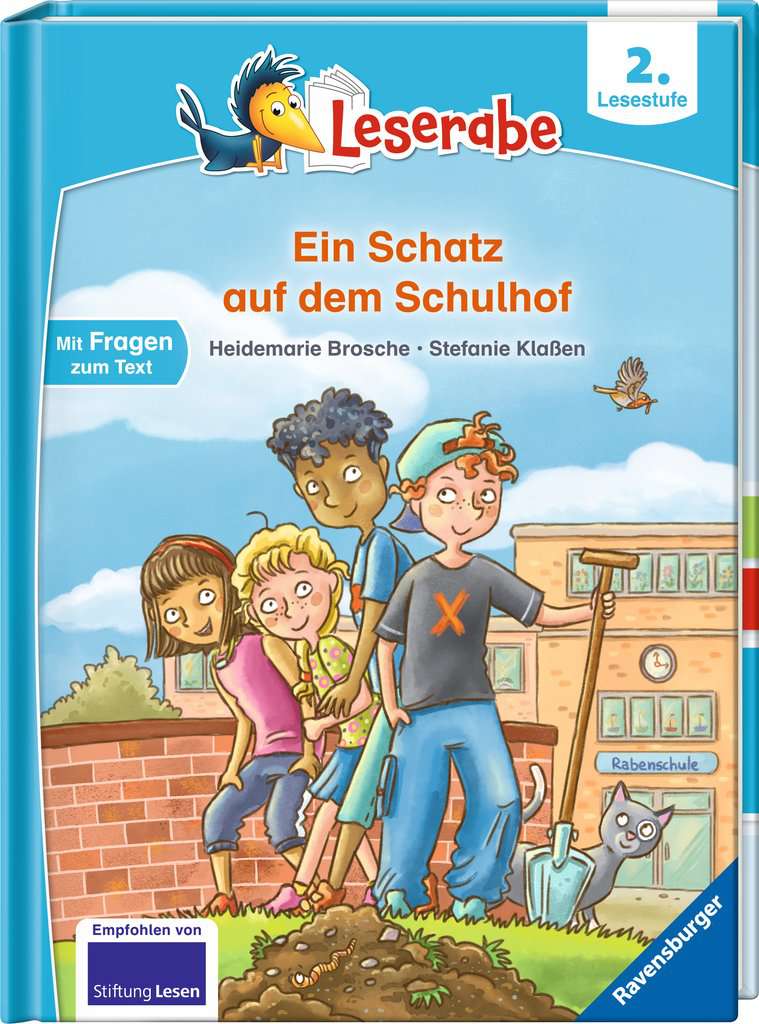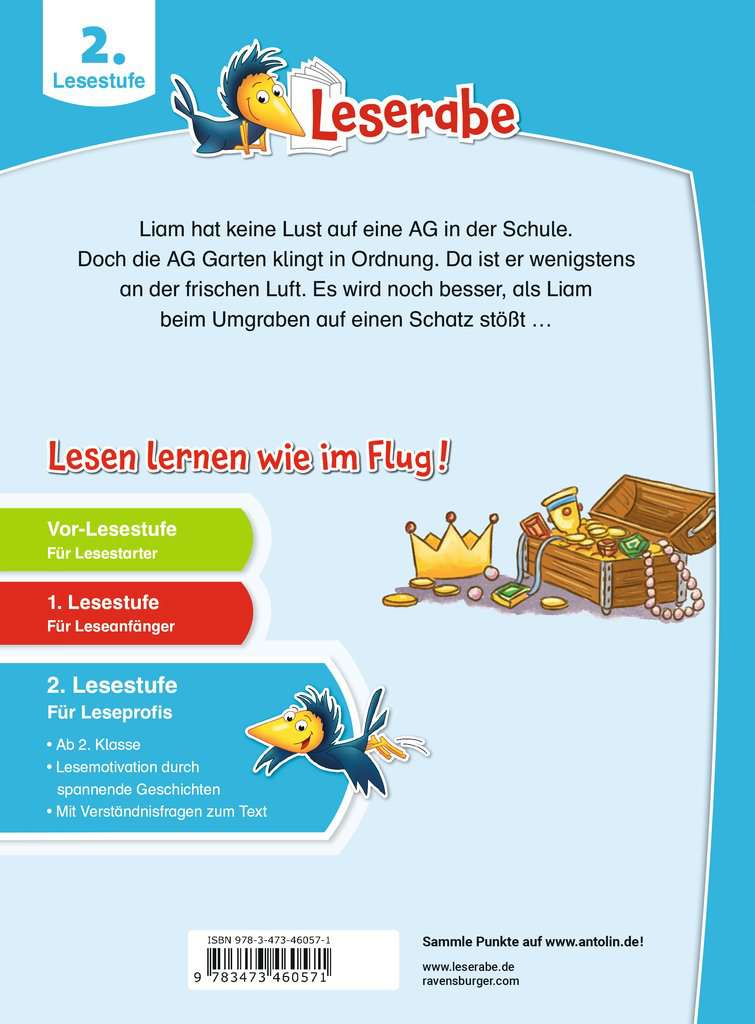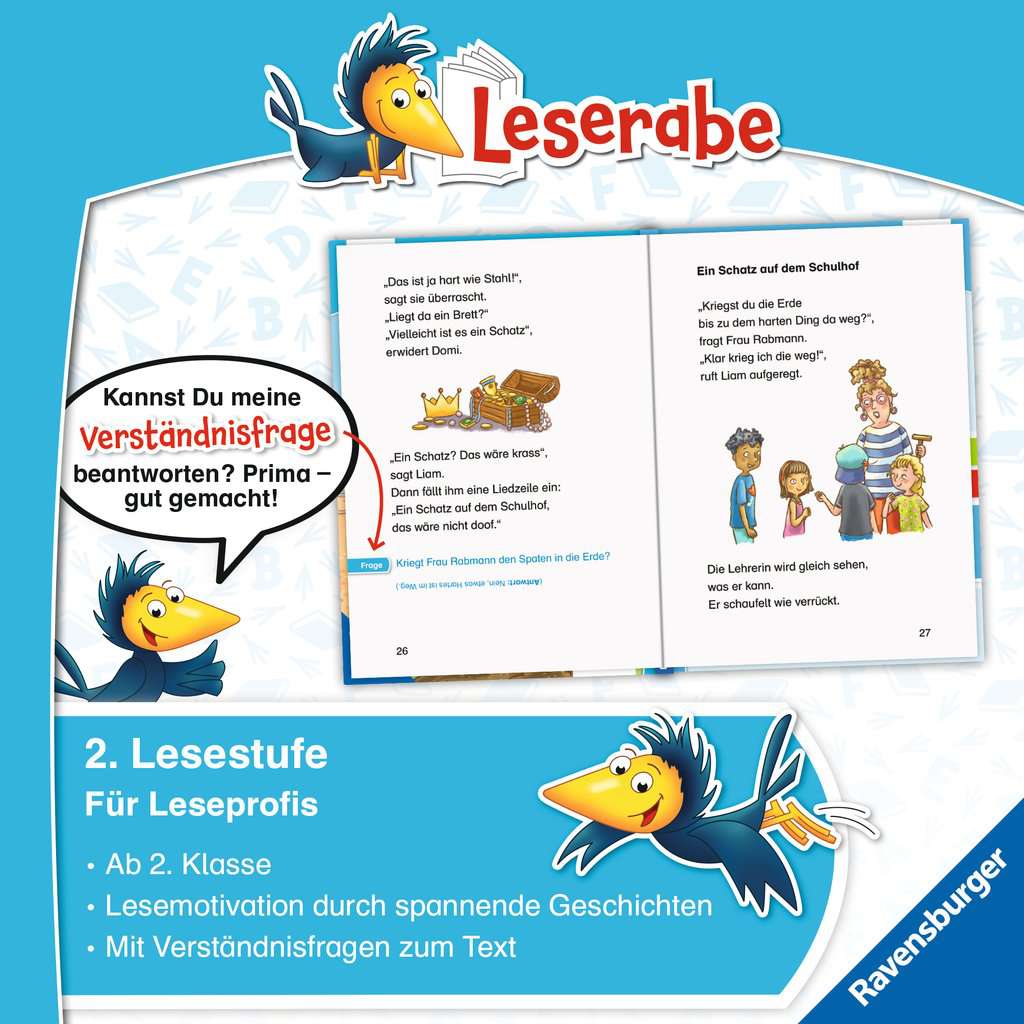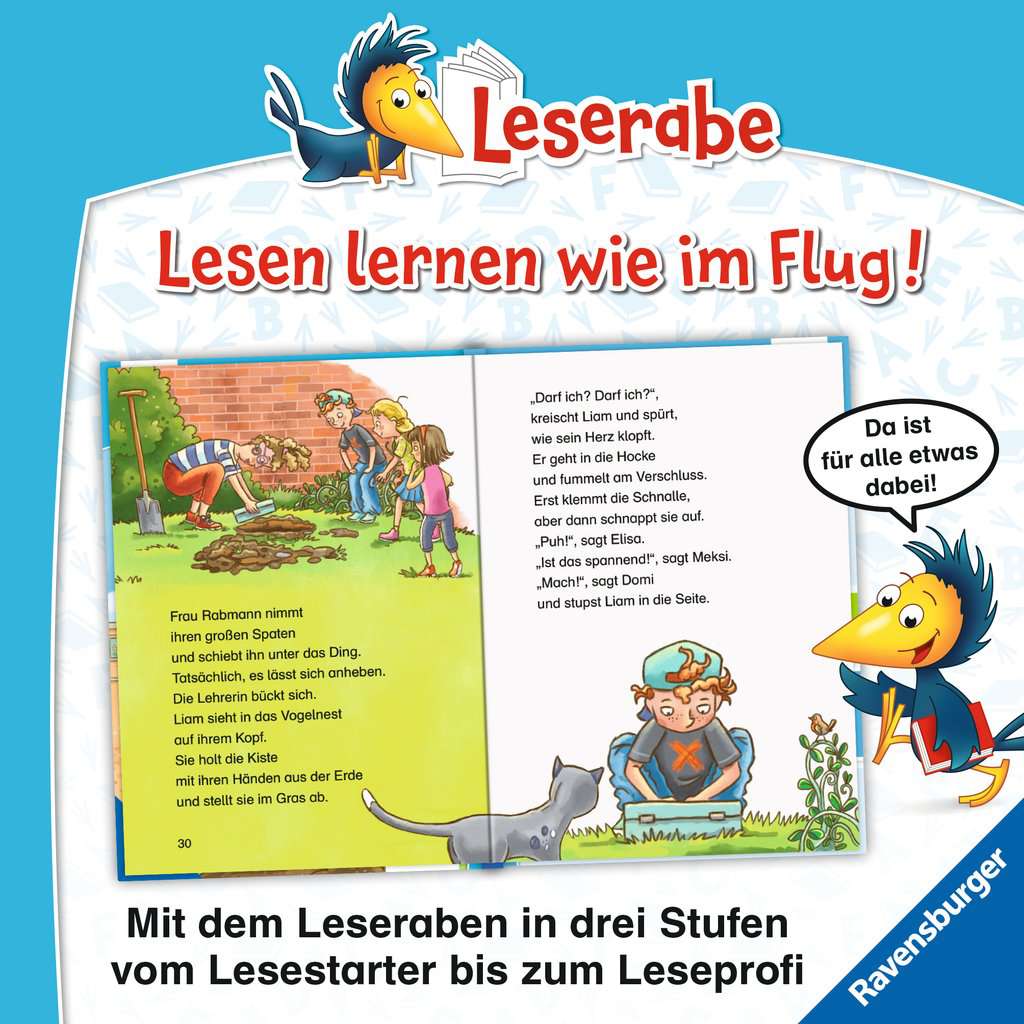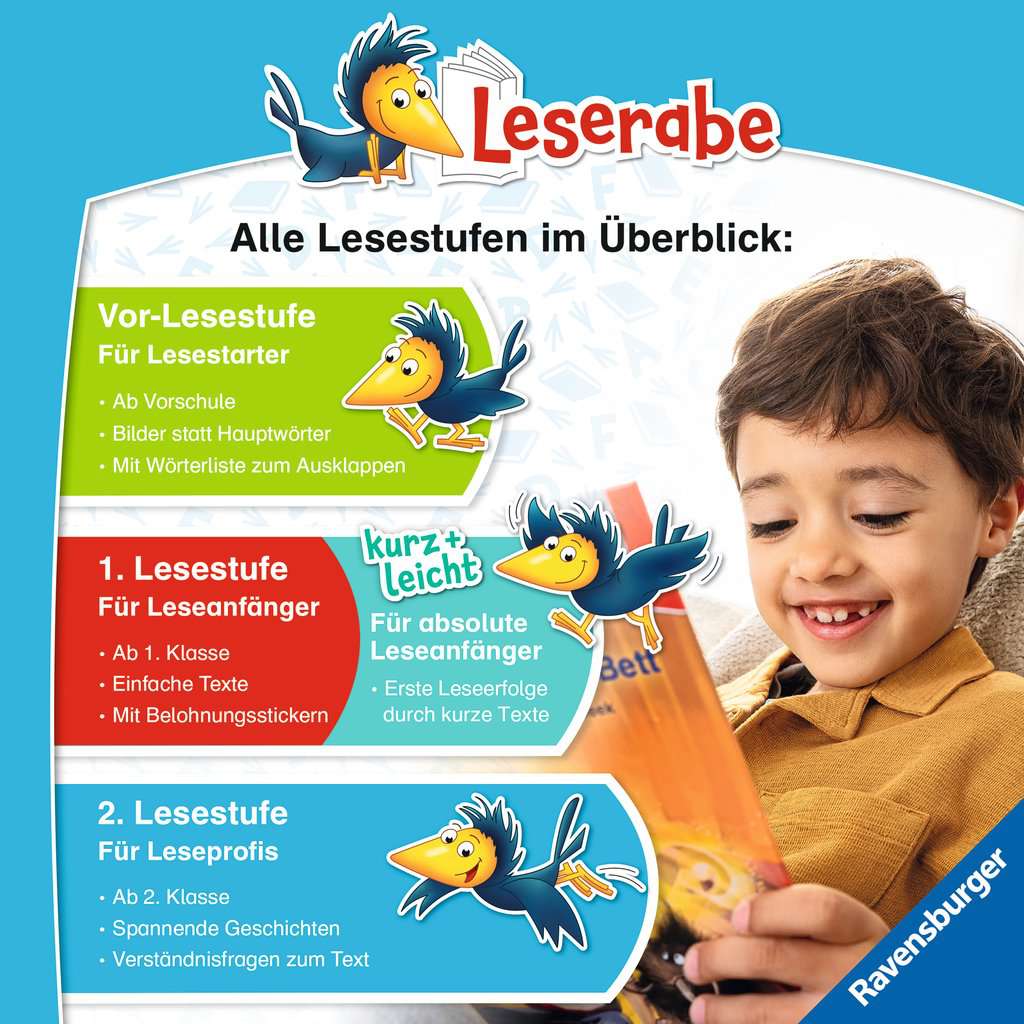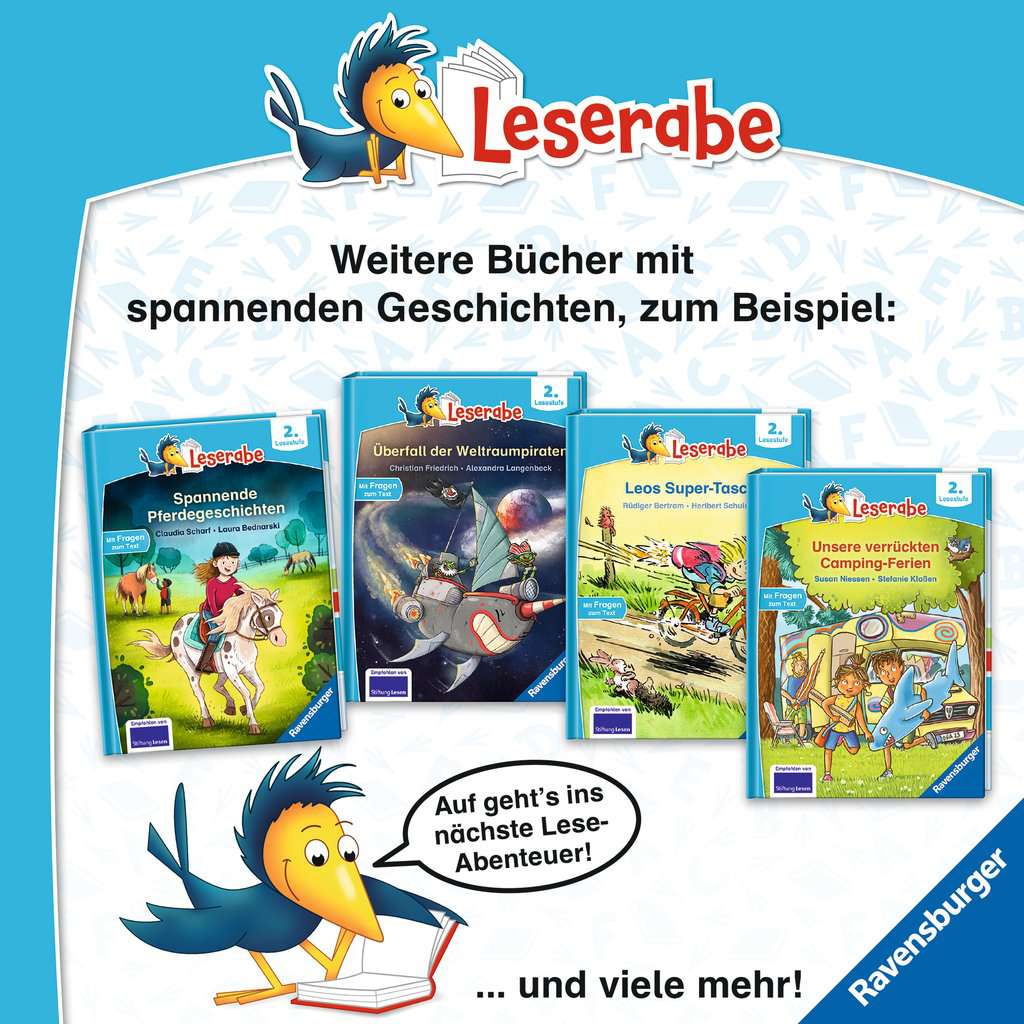 Reading Raven (Level 2): A Treasure in the Schoolyard
Leserabe - 2. Lesestufe: Ein Schatz auf dem Schulhof
View all books in the series


2nd grade and up

Exciting stories provide plenty of reading motivation

Includes reading comprehension questions

48 pp
7 years +
17,6 x 24 cm
EUR 8.99
November 2021
Hardcover
978-3-473-46057-1
Content
Going back to school in the afternoon for a school club? Liam isn't feeling it but the Gardening Club sounds like the best of the bunch. At least he'll be out in the fresh air. But when Liam meets his teacher and the other students and even finds a treasure while he's digging over the school garden, he decides he actually kind of likes it at school. What will Liam find in the treasure chest he has dug up?
About the Series
The Reading Raven series is designed to encourage beginning readers by providing fun and exciting stories at each ability level, from their first efforts at reading alone to more advanced chapter books Each Reading Raven book includes reading riddles, puzzles to solve using information in the story. This is a fun way to check how well children understand what they read. The first level features short texts with lots of pictures that provide clues to the story's meaning. These books are written in extra-large print. When children are ready for longer stories, the second level of Reading Raven offers short chapter books, also in large print with illustrations that help readers follow the text. The third level is for readers who are becoming proficient, with longer chapters and increasingly complex stories, but still with accompanying pictures and highly readable print.
The Author
Heidemarie Brosche was born in 1955 in Neuburg on the Danube (Bavaria). After studying, she worked for almost ten years as a primary and secondary school teacher before beginning to write more intensively. She has published narrations and also occupational and non-fiction books for children. Additionally, she writes for parenting magazines. Today, the author lives with her husband and three sons near Augsburg.