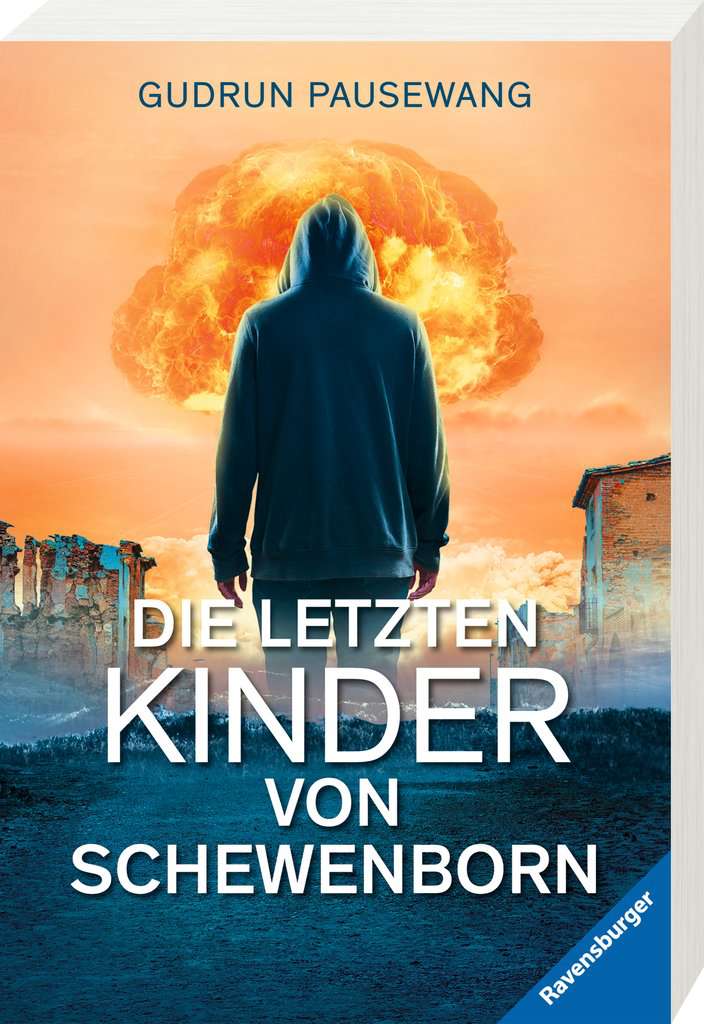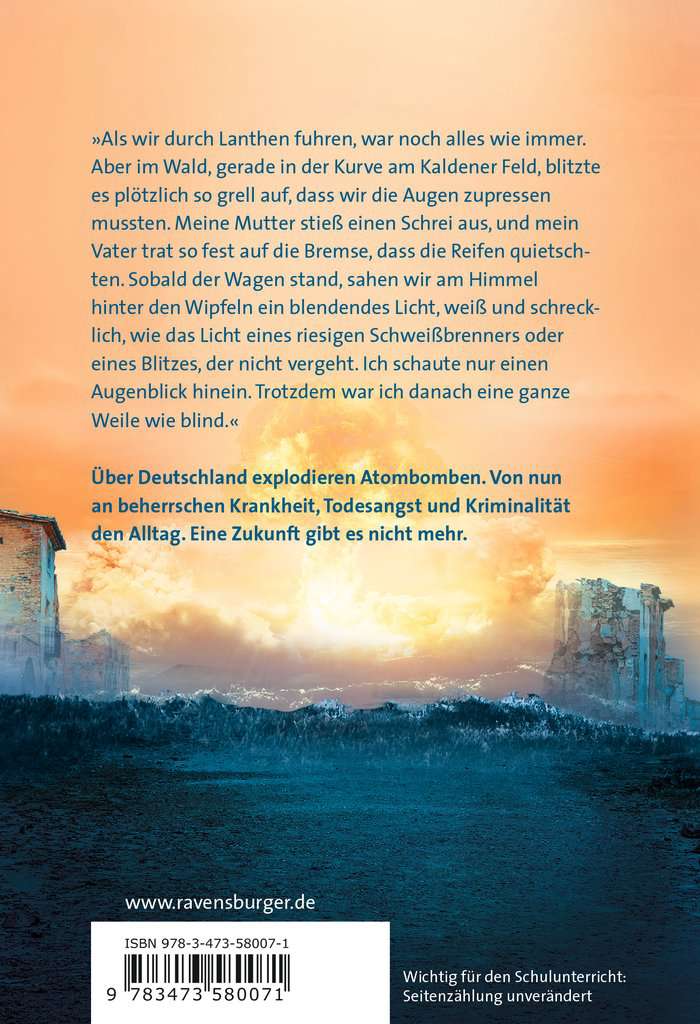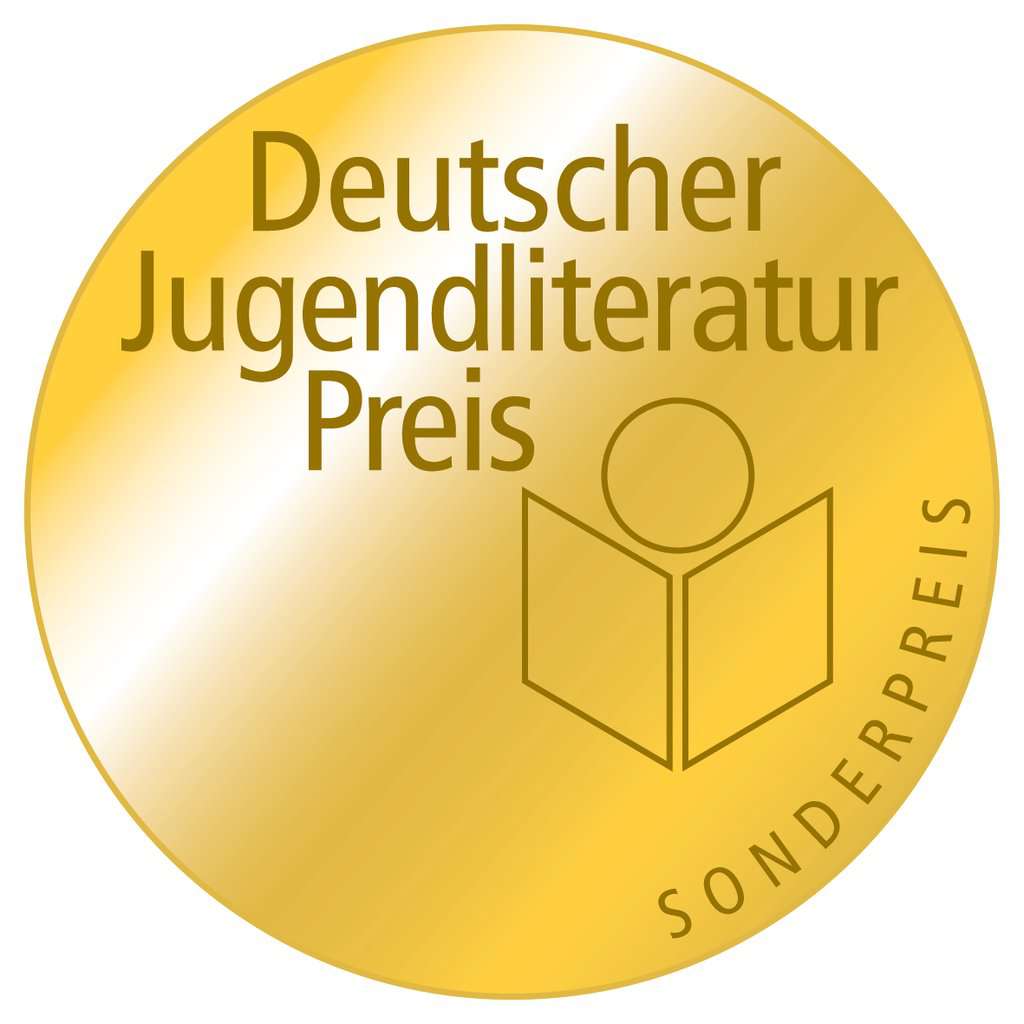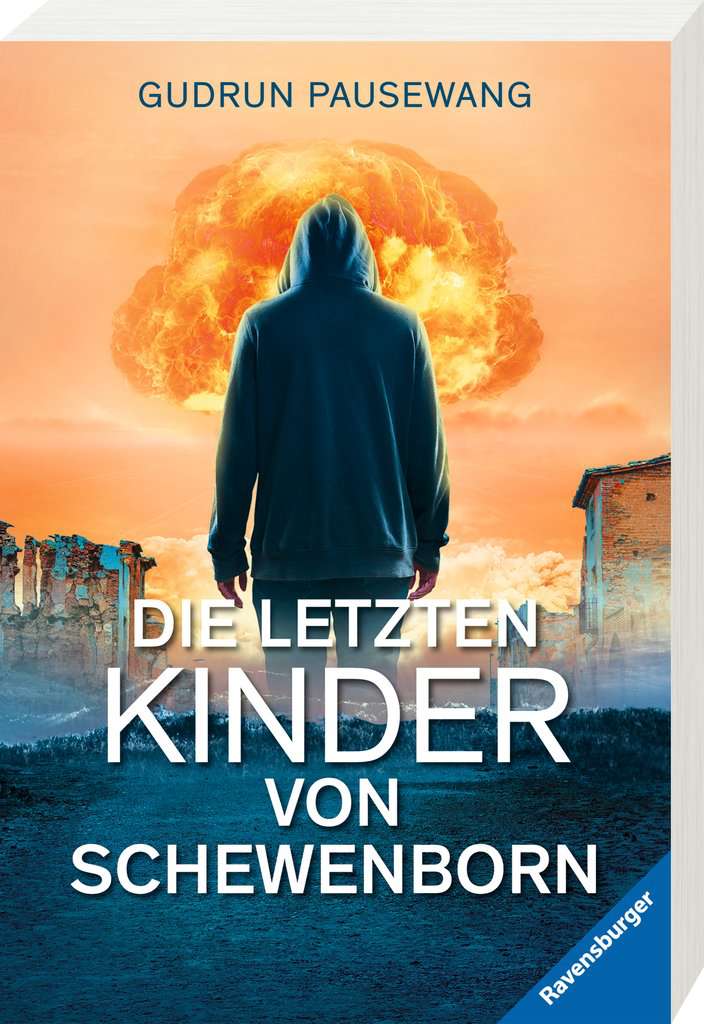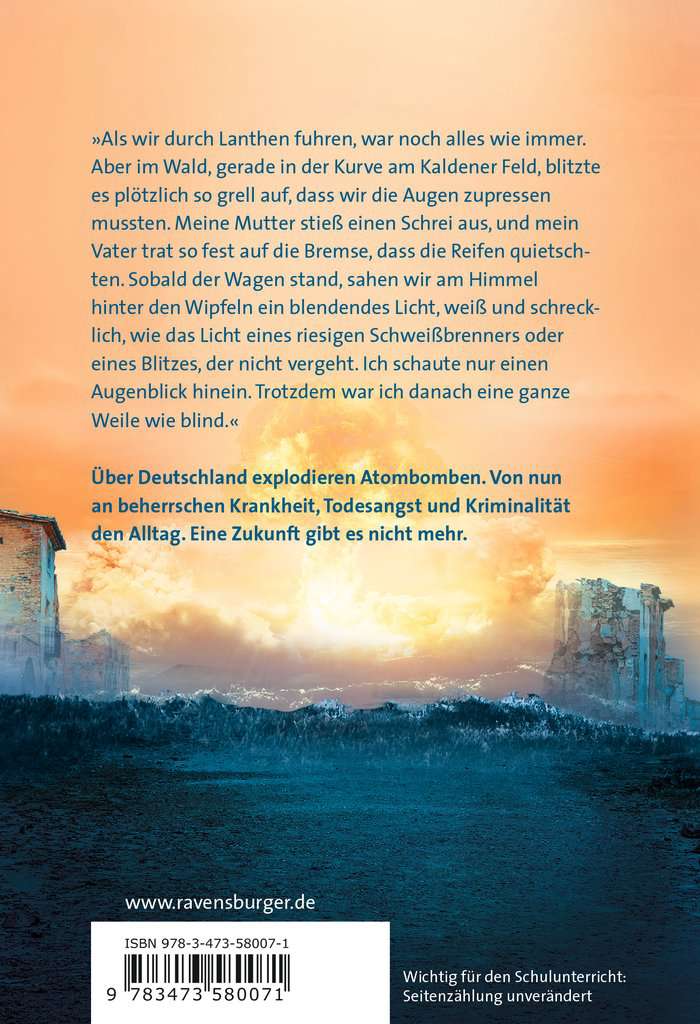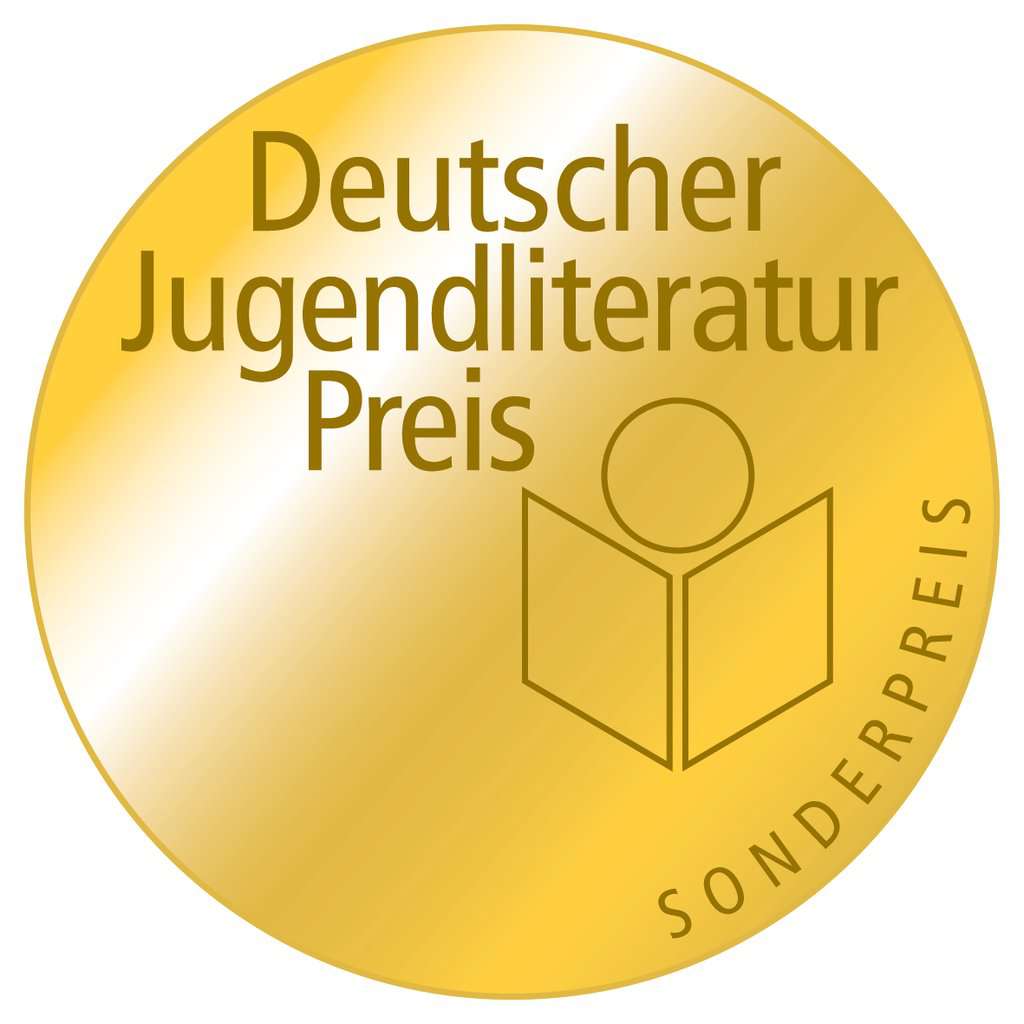 The Last Children of Schewenborn
Die letzten Kinder von Schewenborn
A fictive atomic explosion in Germany. A harrowing thought-provoking scenario.
192 pp
12 years +
12,3 x 18 cm
EUR 8.99
February 1997
Softcover
978-3-473-58007-1
Content
Germany on Day X: an atomic bomb explodes. When the bomb falls, nobody is prepared for it. Fulda and Frankfurt no longer exist nor, as far as people know, anything in the vicinity of those cities. Roland, together with his parents and his two siblings, are at the moment on their way to spend vacations with their grandparents in the little town of Schewenborn.
The blinding flash of the explosion puts an end to those plans. There is no more connection to the world out there, no radio, no TV, no newspapers. The water is contaminated, the crops die in the fields, food gets scarce. The hospital in Schewenborn is overflowing with injured people. Those who don't die from burns and radiation perish from epidemics, starvation, and the cold. It is a time of slow, painful wasting away and waiting. Roland's family is no exception - all is uncertain and survival is a matter of fate.
Nonetheless, this dangerous existence finally turns into a kind of everyday life. The last children of Schewenborn even have to go back to school. Roland is teaching them - at the age of seventeen. But what is he supposed to teach? To learn how to live without looting, stealing and killing? The children have to learn to talk with each other again, to feel responsible for one another, to like and love one another. Their world has to be made a world of peace, however shortlived it might be.
The Author
Gudrun Pausewang was born in 1928. She spent eleven years teaching in South America, and in 1959 started a career as an author. Her numerous books for children and young adults have made her not only one of the most popular German authors, but have earned her many prizes and awards for her works, including the German Literature Prize for Authors of Books for Young Adults. More than 4.5 million copies of the author's books published by Ravensburger have been sold.
Rights Sold
Korean