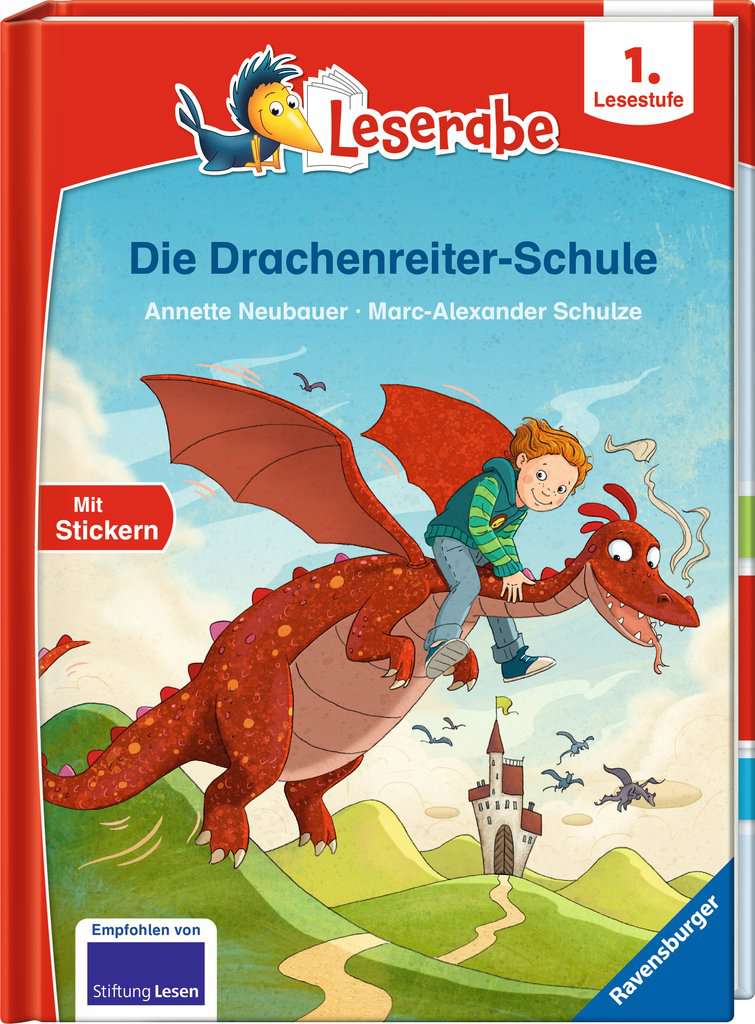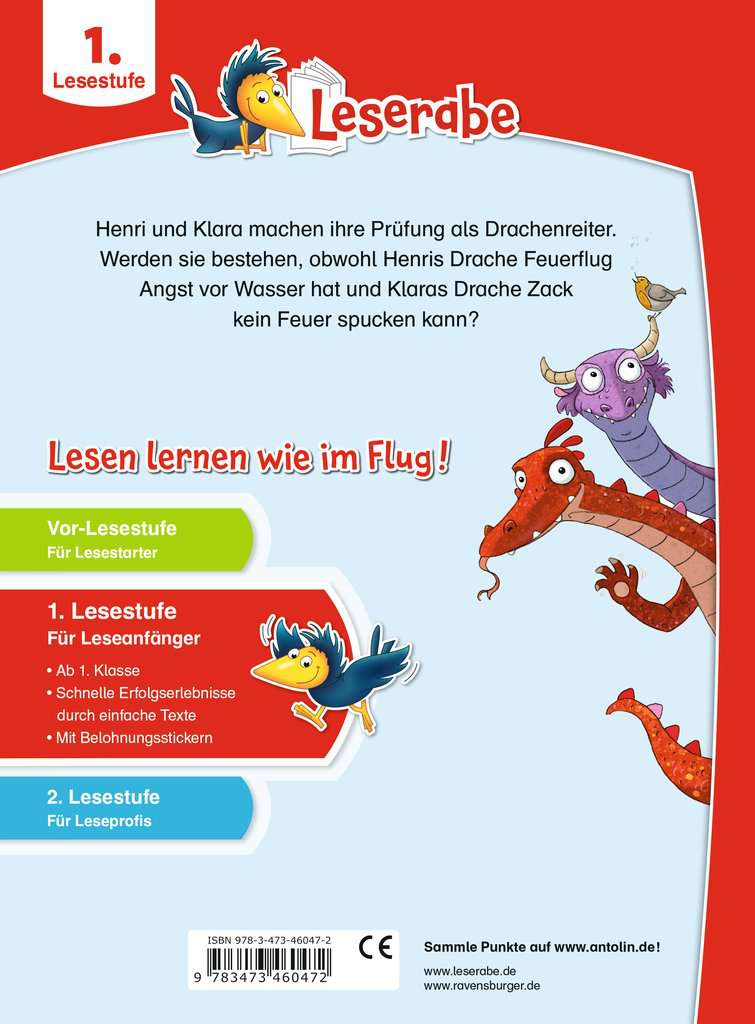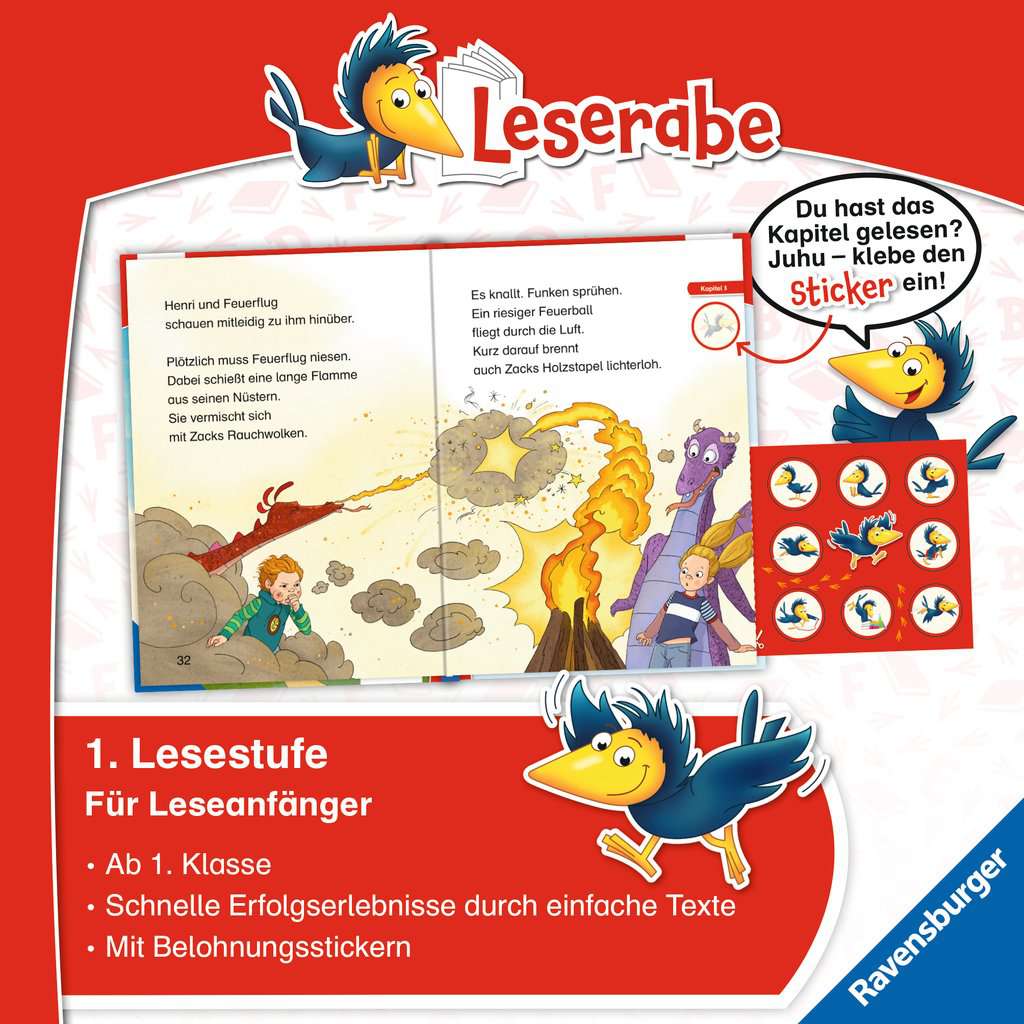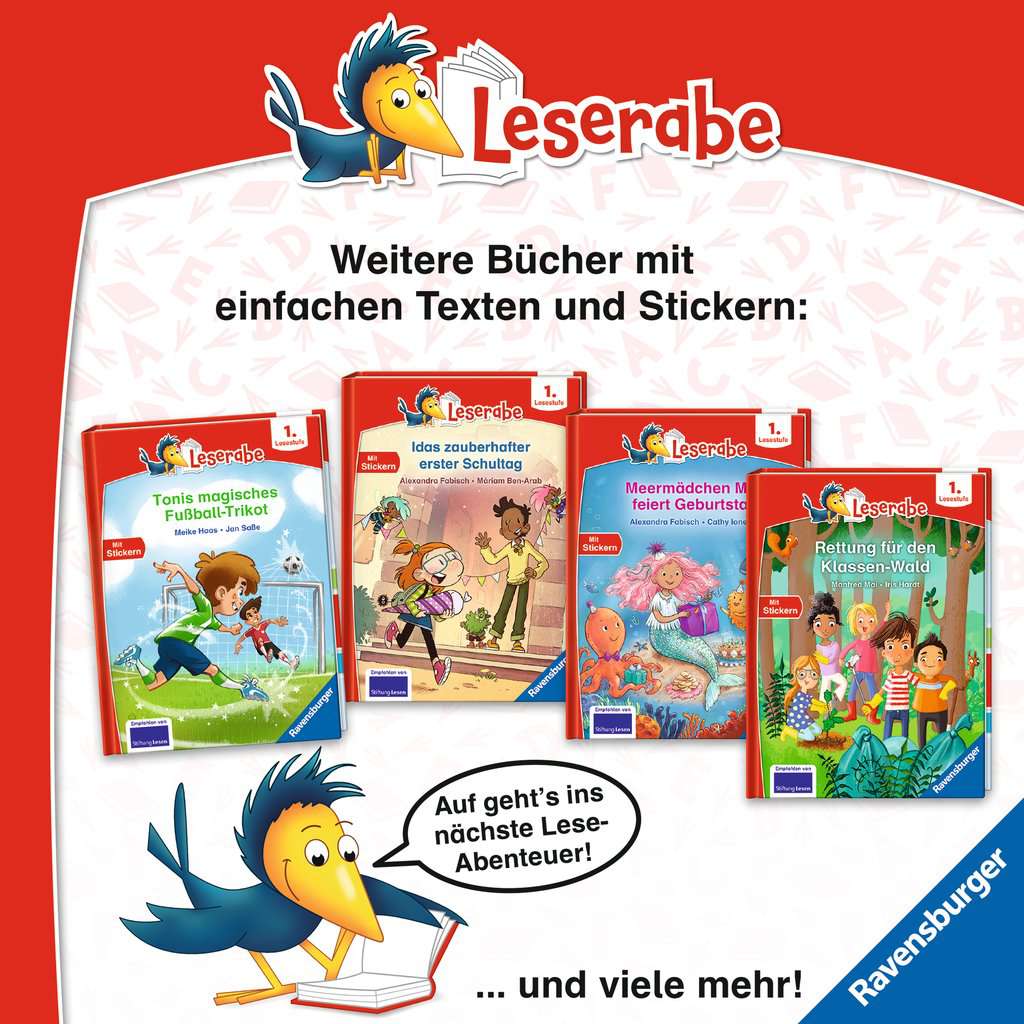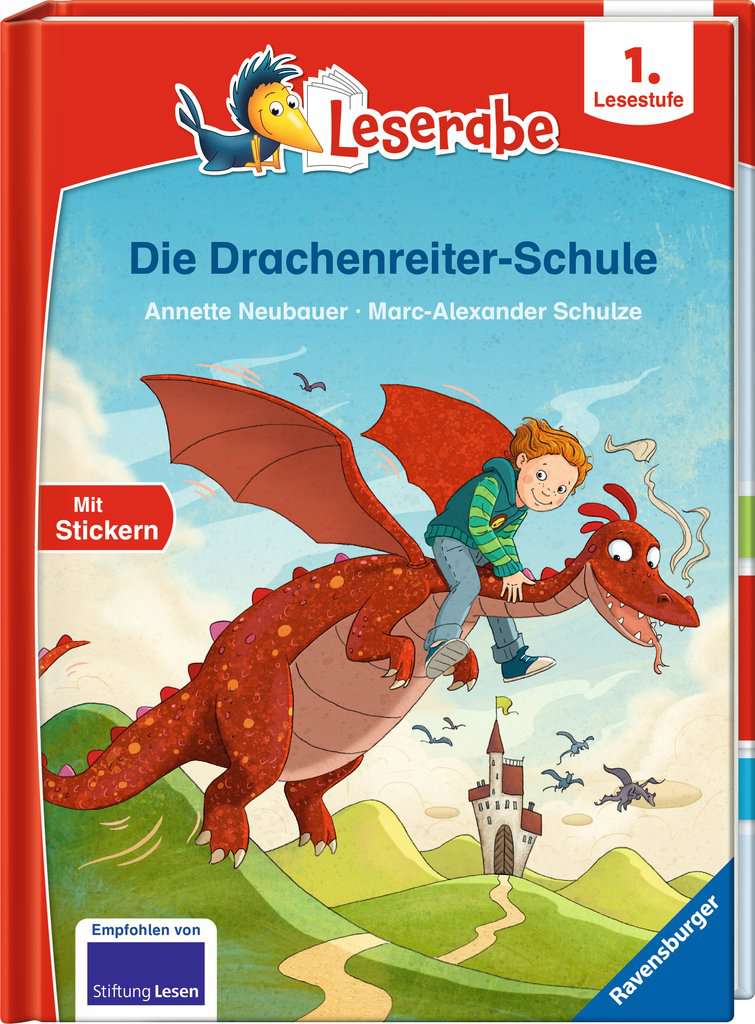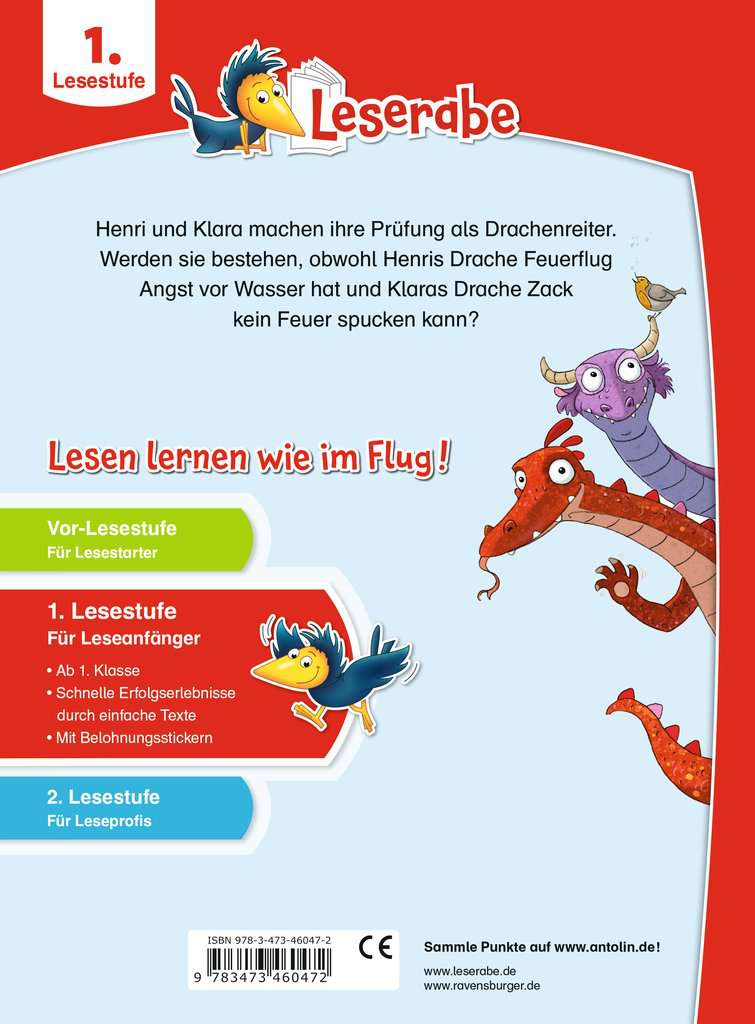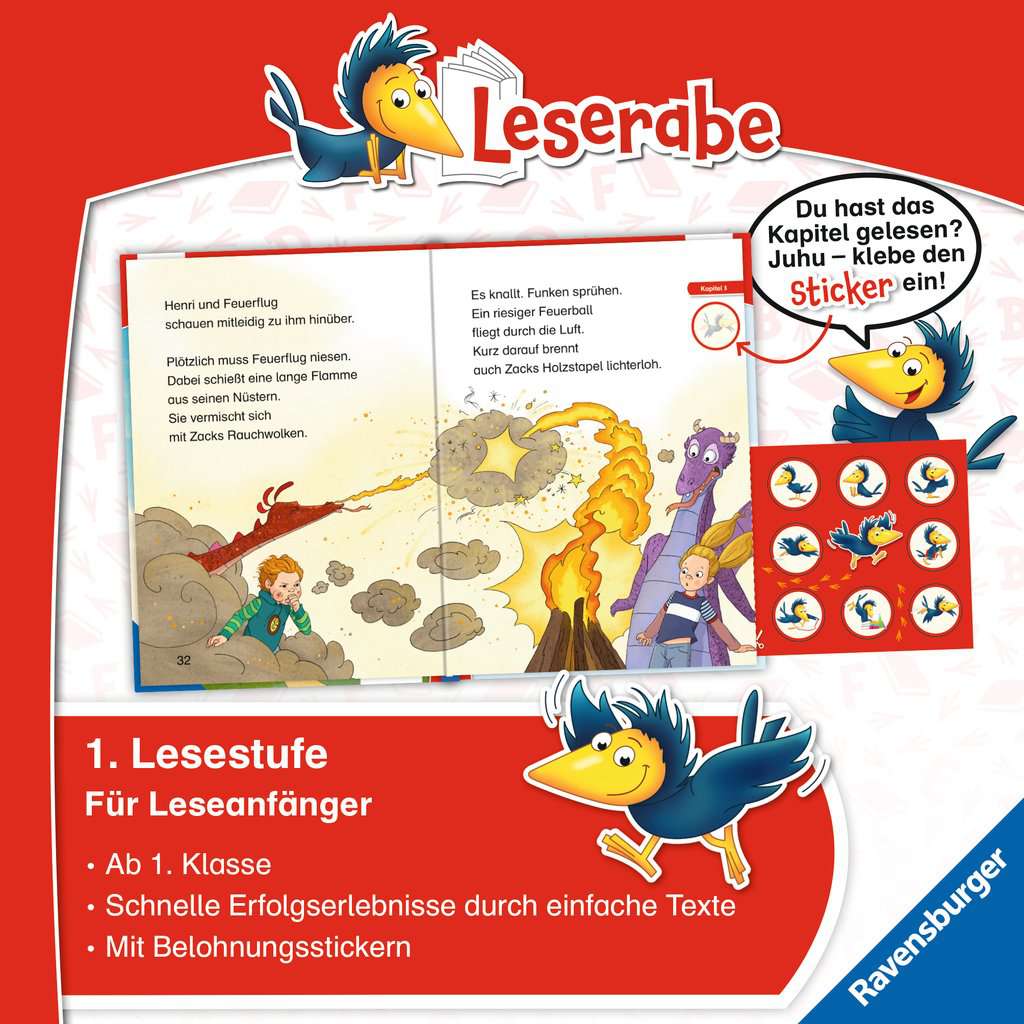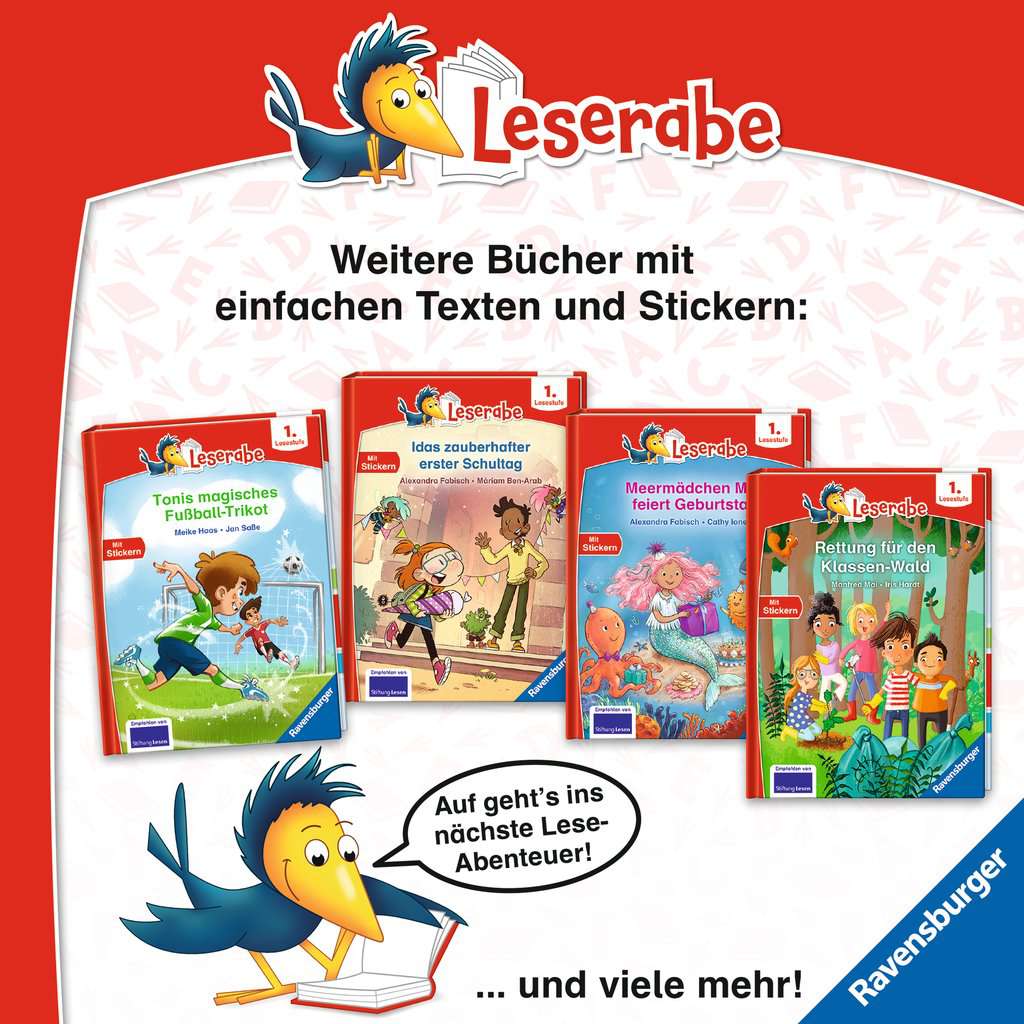 Reading Raven (Level 1): The Dragon Rider School
Leserabe - 1. Lesestufe: Die Drachenreiter-Schule
View all books in the series


1st grade and up

Simple texts provide an immediate sense of achievement

Colour illustrations throughout

48 pp
6 years +
17,6 x 24 cm
EUR 8.99
May 2021
Hardcover
978-3-473-46047-2
• With stickers.
Content
Henri, Klara and their dragons Fireflight and Zack are undergoing their final dragon rider exam. First, they must fly through a forest in the dark – no problem for Fireflight and Zack. The next two tasks are more difficult: the dragons have to jump into a lake and spit fire. However, Fireflight is scared of water and Zack can't spit fire at all. Will they still pass the exam?
About the Series
The Reading Raven series is designed to encourage beginning readers by providing fun and exciting stories at each ability level, from their first efforts at reading alone to more advanced chapter books Each Reading Raven book includes reading riddles, puzzles to solve using information in the story. This is a fun way to check how well children understand what they read. The first level features short texts with lots of pictures that provide clues to the story's meaning. These books are written in extra-large print. When children are ready for longer stories, the second level of Reading Raven offers short chapter books, also in large print with illustrations that help readers follow the text. The third level is for readers who are becoming proficient, with longer chapters and increasingly complex stories, but still with accompanying pictures and highly readable print.
The Author
Annette Neubauer, born in 1963, preferred reading thrilling books as a child rather than playing with dolls. After graduation she studied and got her Master degree in history, German and Russian. In 2000 she became self-employed with a pedagogical practice and began her activity as a writer. Since then, she has published numerous books that have already been translated into many languages. In 2009 she finally took the plunge and now lives as a freelance children's book author.
The Illustrator
Marc-Alexander Schulze studied Illustration and Communication Design in Hamburg. He gained experience in a publishing group and since 2004 has been a freelance illustrator for various publishers and agencies.
Rights Sold
Russian