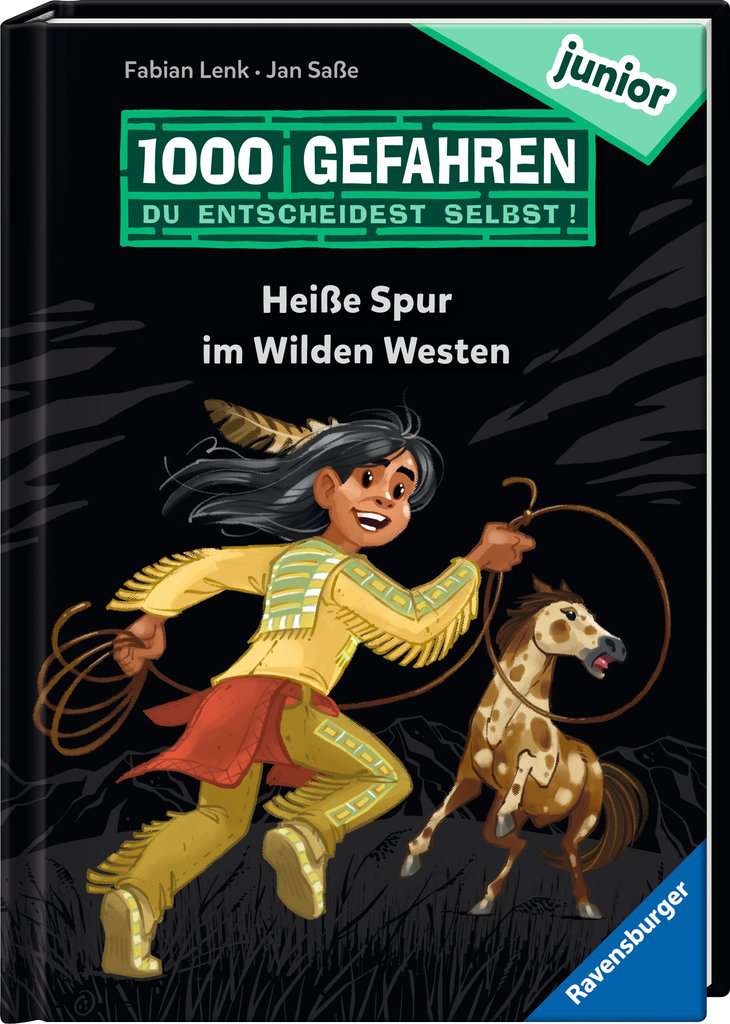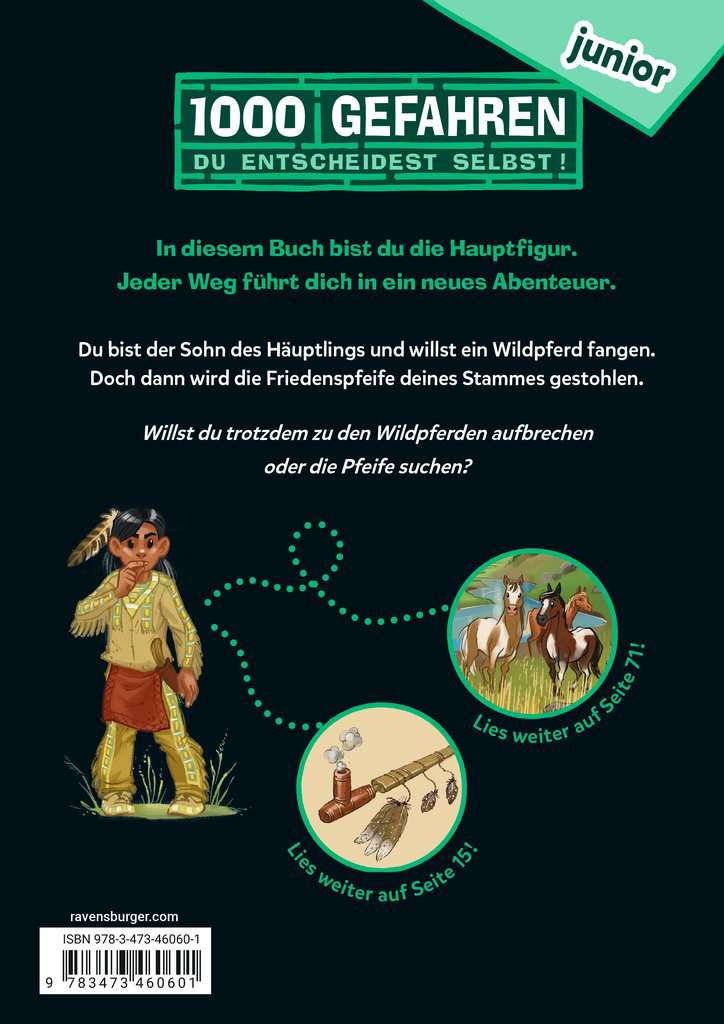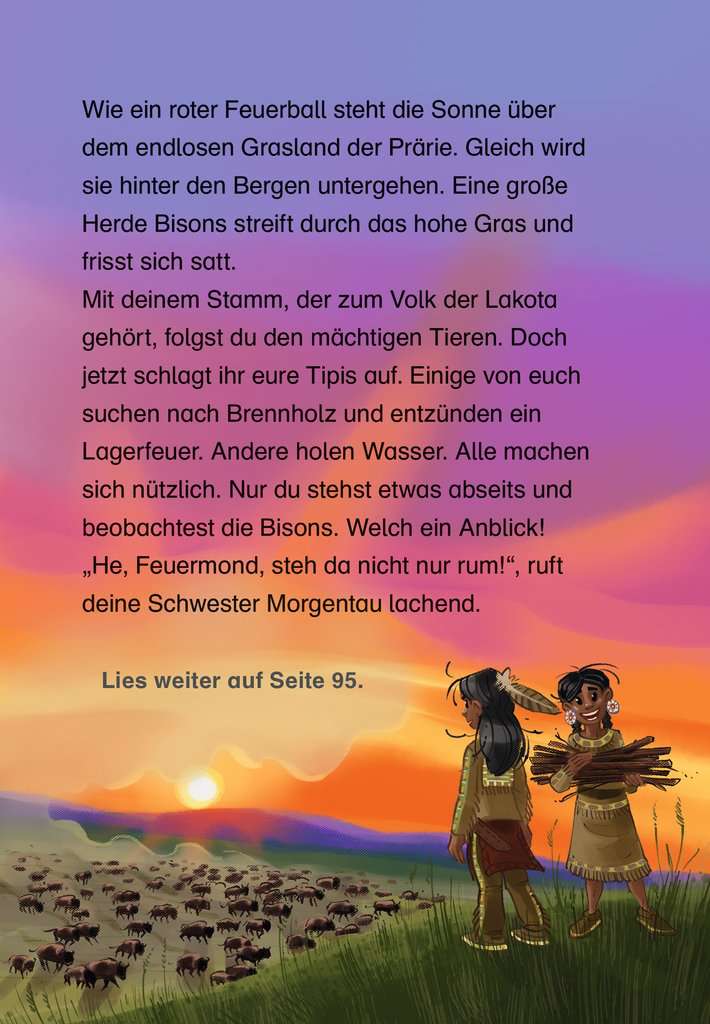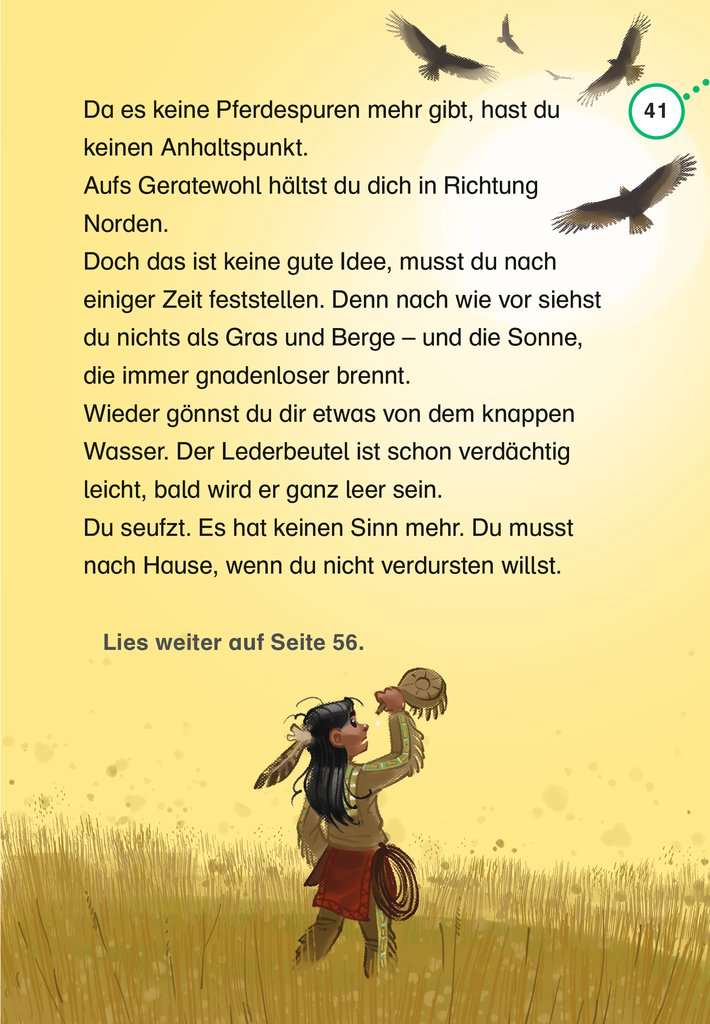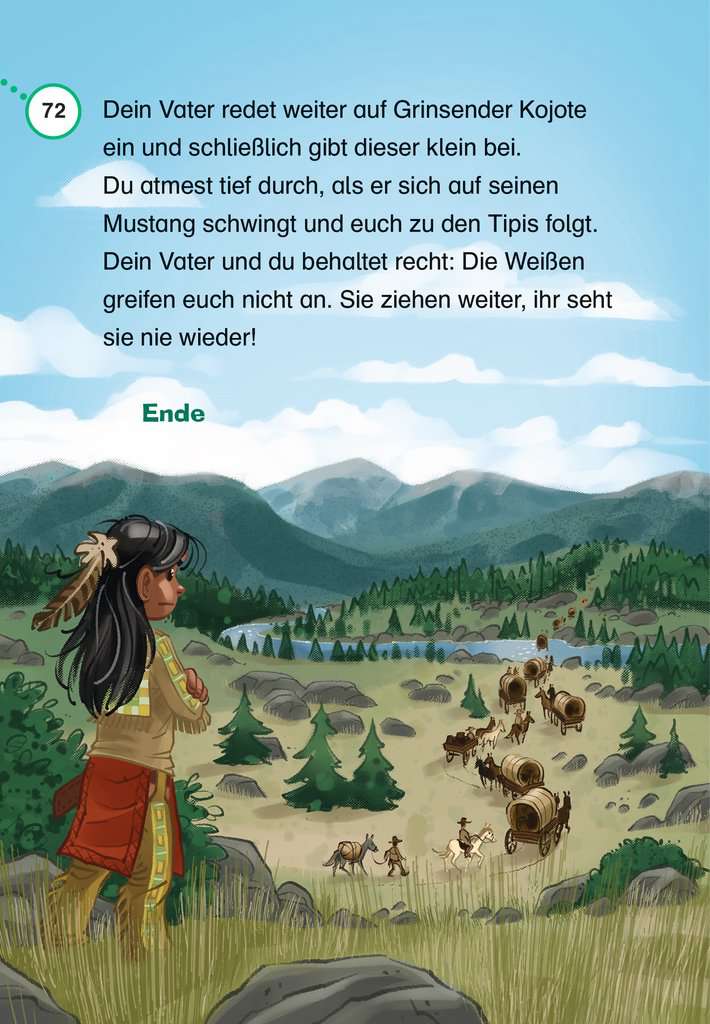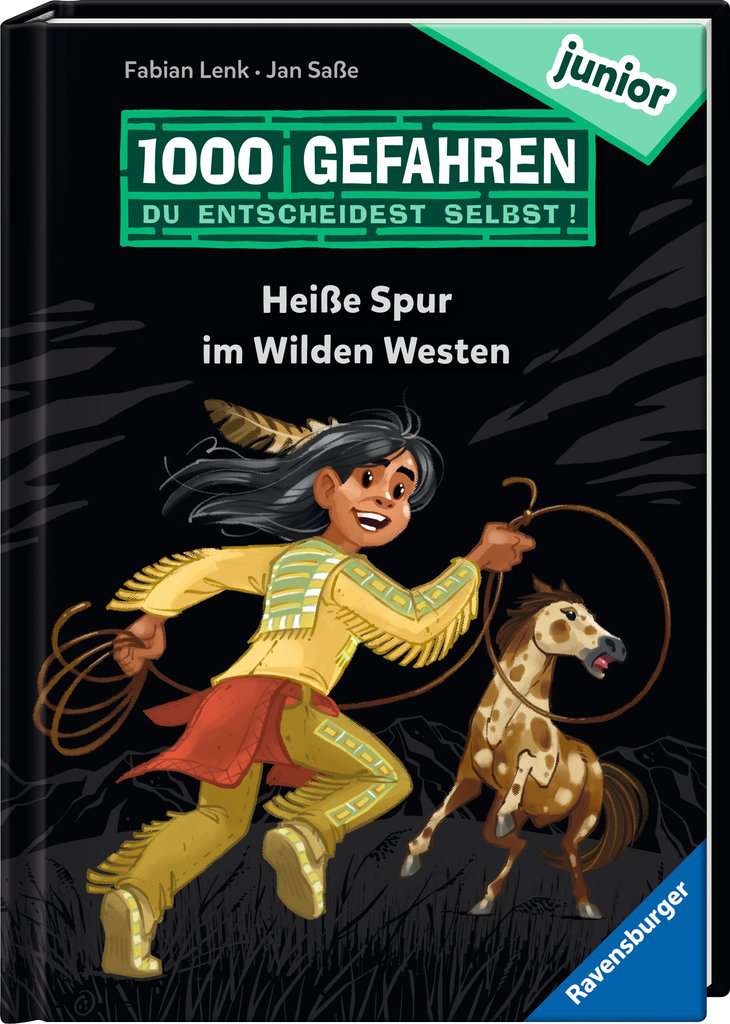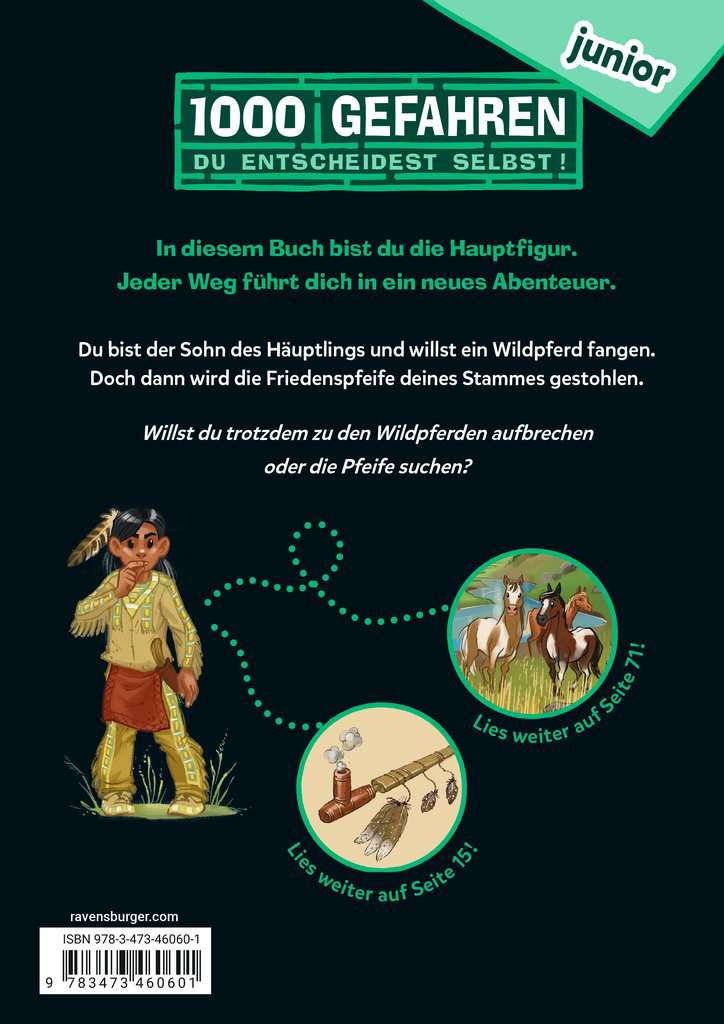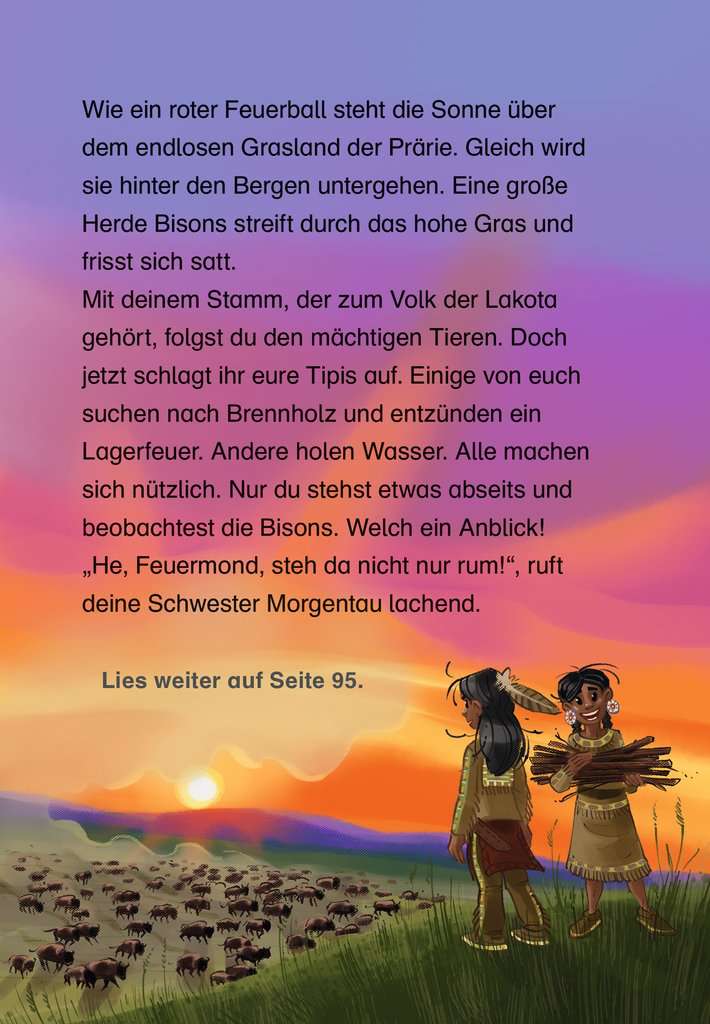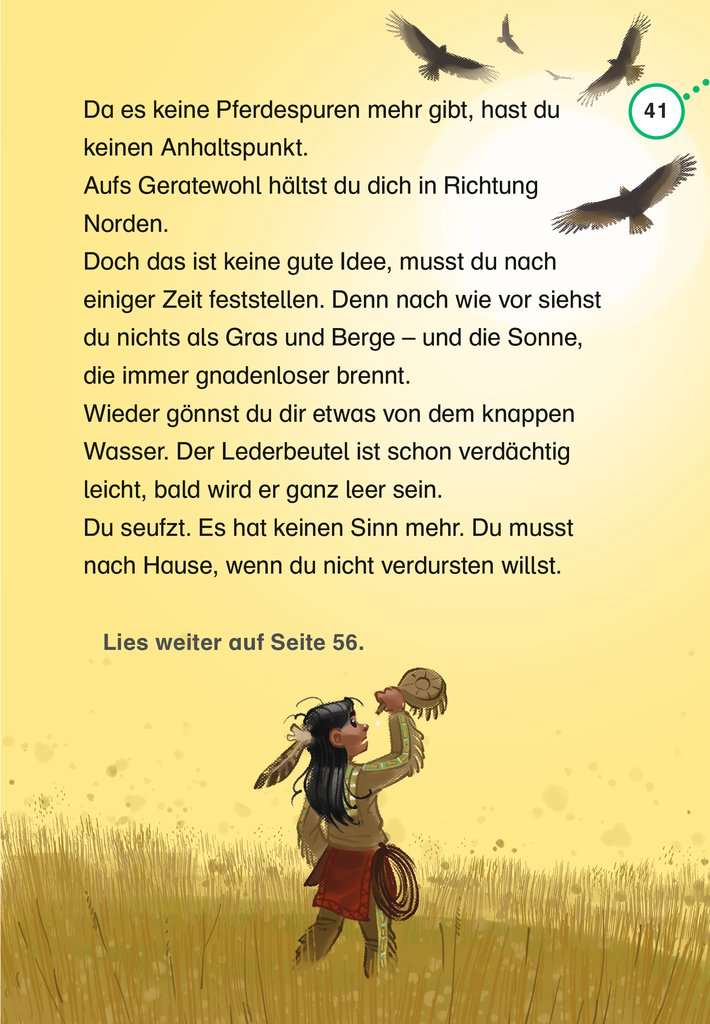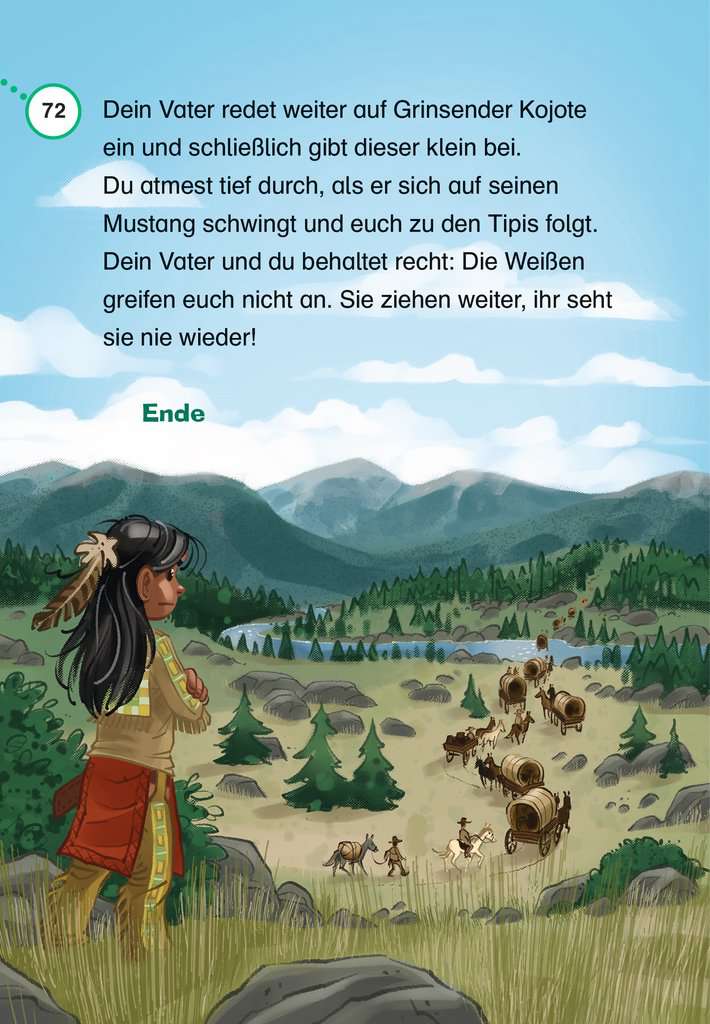 1000 Dangers Junior: Hot Pursuit in the Wild West
1000 Gefahren junior - Heiße Spur im Wilden Westen
View all books in the series
An interactive approach to books: one title - many different stories! Because the readers themselves are the heroes in these stories, they are very likely to identify with them. The Thousand Dangers books have long been among the most successful titles in Ravensburger's program. The series will be continued with two new books every year.


The successful "You decide" principle now for early readers

Short chapters, simple stories, primer font

Colour illustrations throughout

100 pp
7 years +
15,2 x 21,5 cm
EUR 9.99
May 2022
Hardcover
978-3-473-46060-1
Content
You are the chief's son and about to finally tame your own wild horse. But when your tribe's peace pipe is stolen, you must decide. Which path do you choose? Continue reading on page ...
About the Series
Due to its exciting interactive concept, the 1000 Dangers Junior series has been enthusiastically received by its target group. At the end of each page, children decide where to continue reading, creating ever new plot lines that turn the book into a real adventure.
The Author
Fabian Lenk was born in Salzgitter, Germany in 1963. He studied journalism and worked for various newspapers. In 1996 he published his first detective novel for adults. In the meantime he has become a seasoned mystery novel author and has published diverse mysteries for adults, historical children's mysteries as well as several volumes of mysteries to solve.