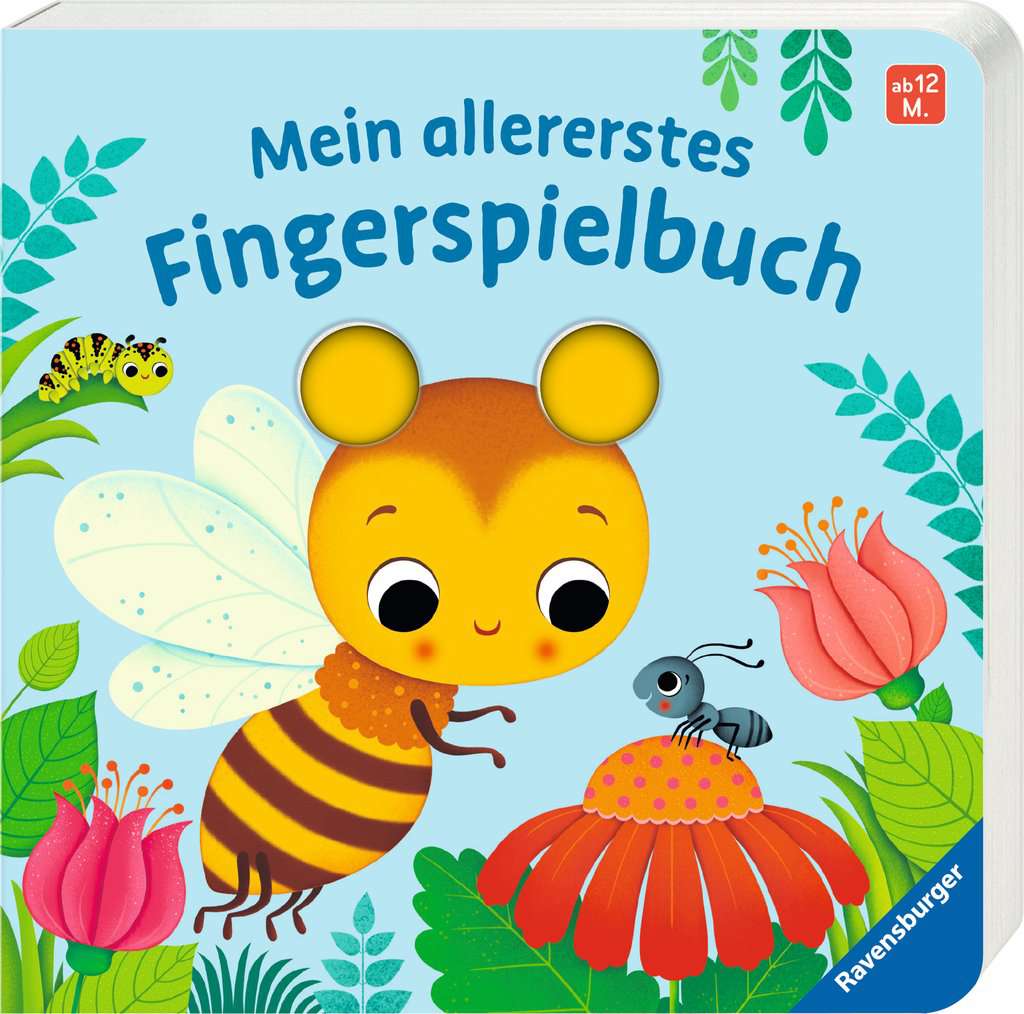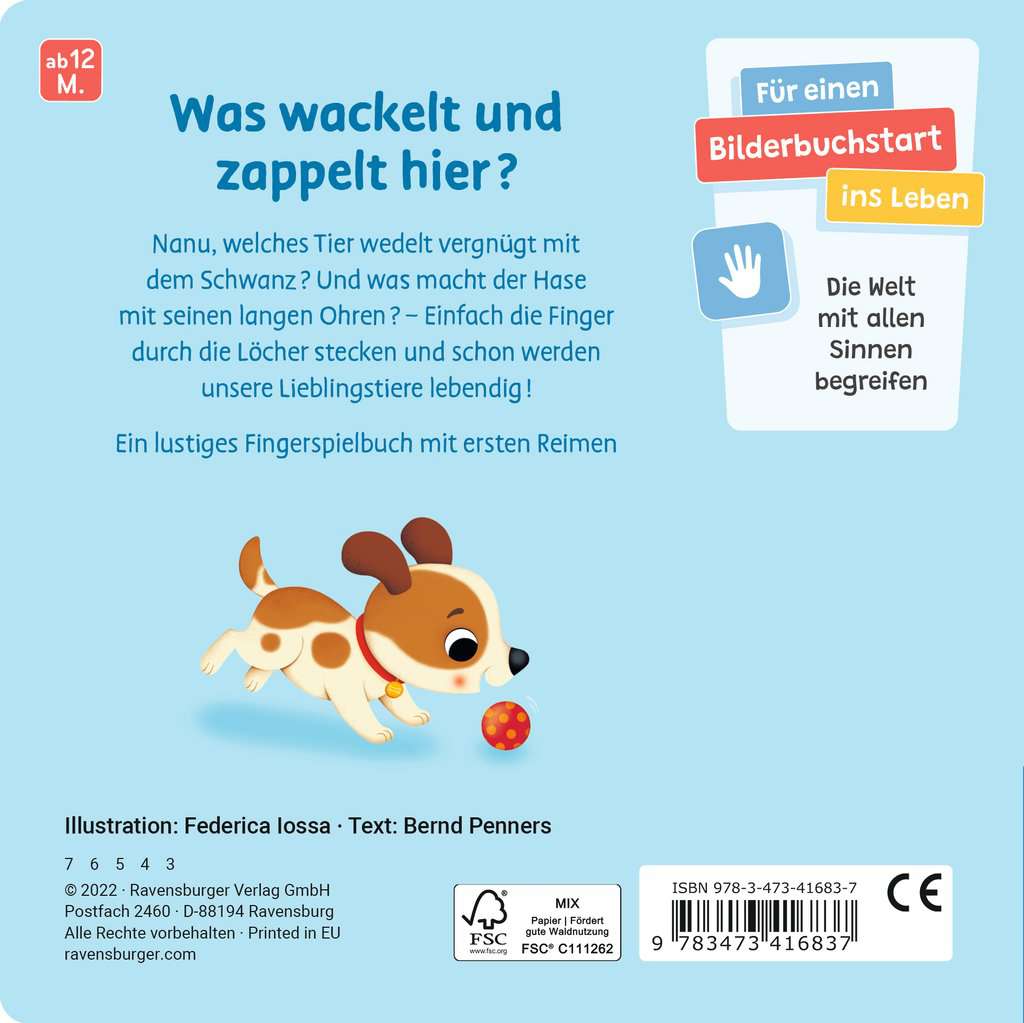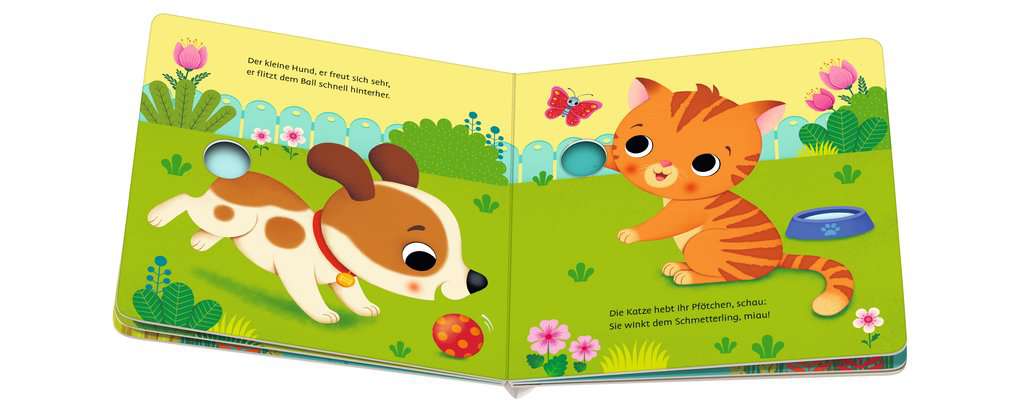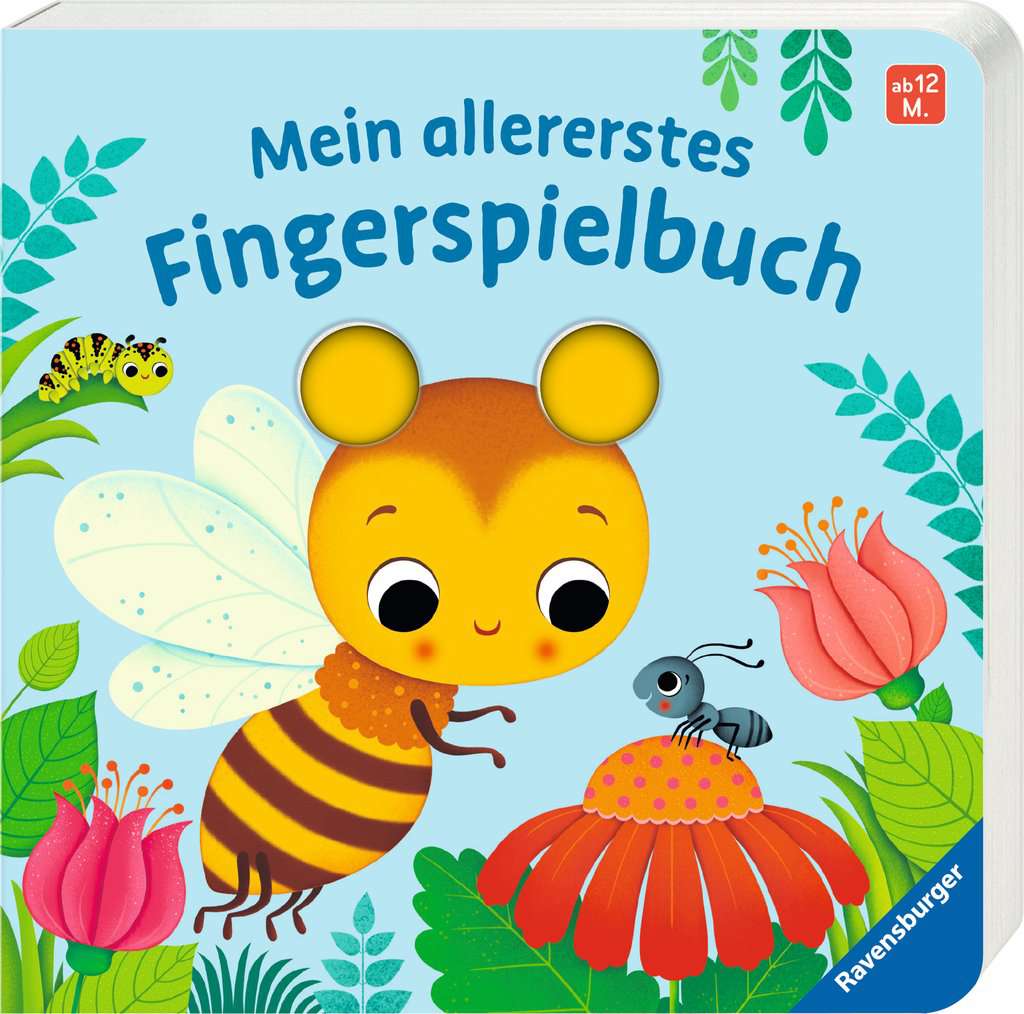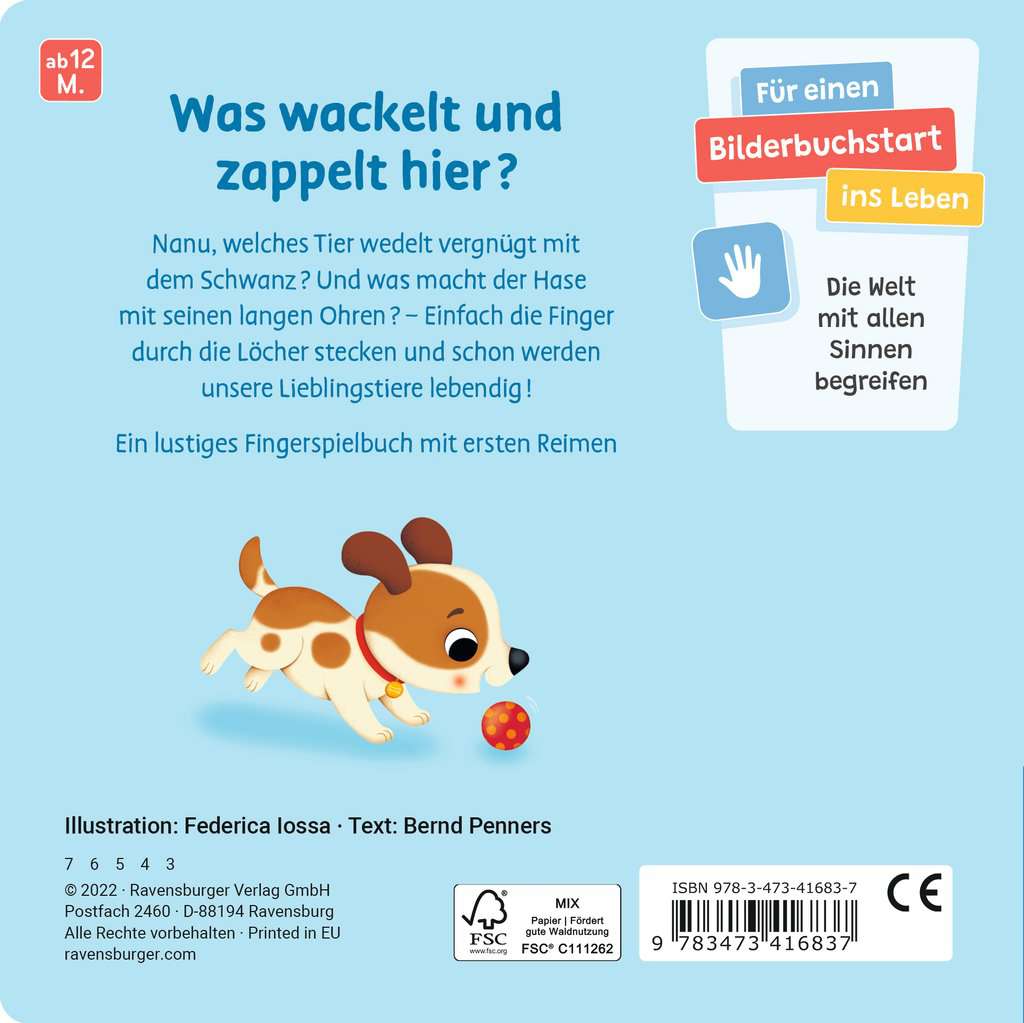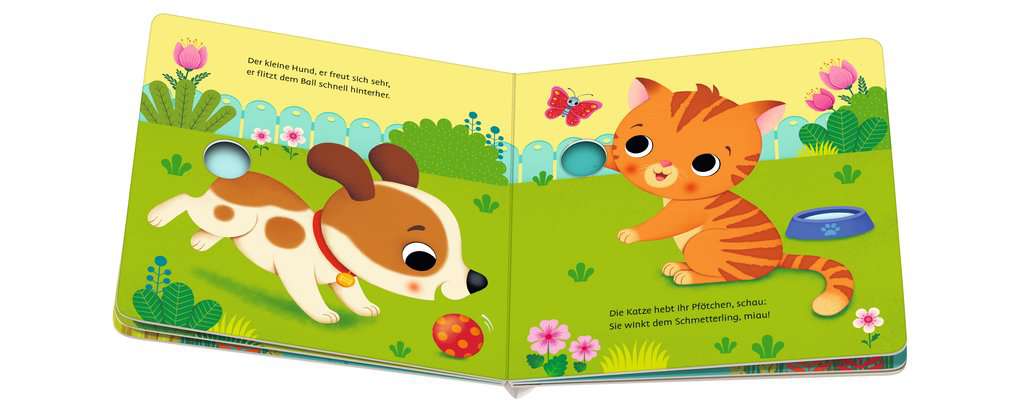 My Very First Finger Play Book
Mein allererstes Fingerspielbuch


Finger playing fun for little animal enthusiasts

Rhymes inspire children to talk and join in

Playfully supports children's fine motor skills

16 pp
12 months +
16 x 16 cm
EUR 5.99
November 2021
Board Book
978-3-473-41683-7
• Finger play book.
Content
A fun finger play book with charming rhymes that makes the animals come alive: their ears wiggle, their little legs wriggle and their wings flap up and down.
The Author
Bernd Penners, born in 1958, is an elementary school teacher and is still engaged in this career with great enthusiasm. With his books he would like to make children smile and show that it's a good idea to not always take things super seriously.
The Illustrator
Naples is my city. This is where I live, this is where I used to fill sheets, notebooks and diaries with my drawings when I was a child. After studying architecture, I realised that what I liked a lot more than straight lines and square corners was curved, soft pencil strokes, a magic wand that was capable of narrating my imagination in a blank space. These days, illustrating texts for children is my job; paper and pencil have given way to tablet and digital pen, but the passion and the feeling are still the same.