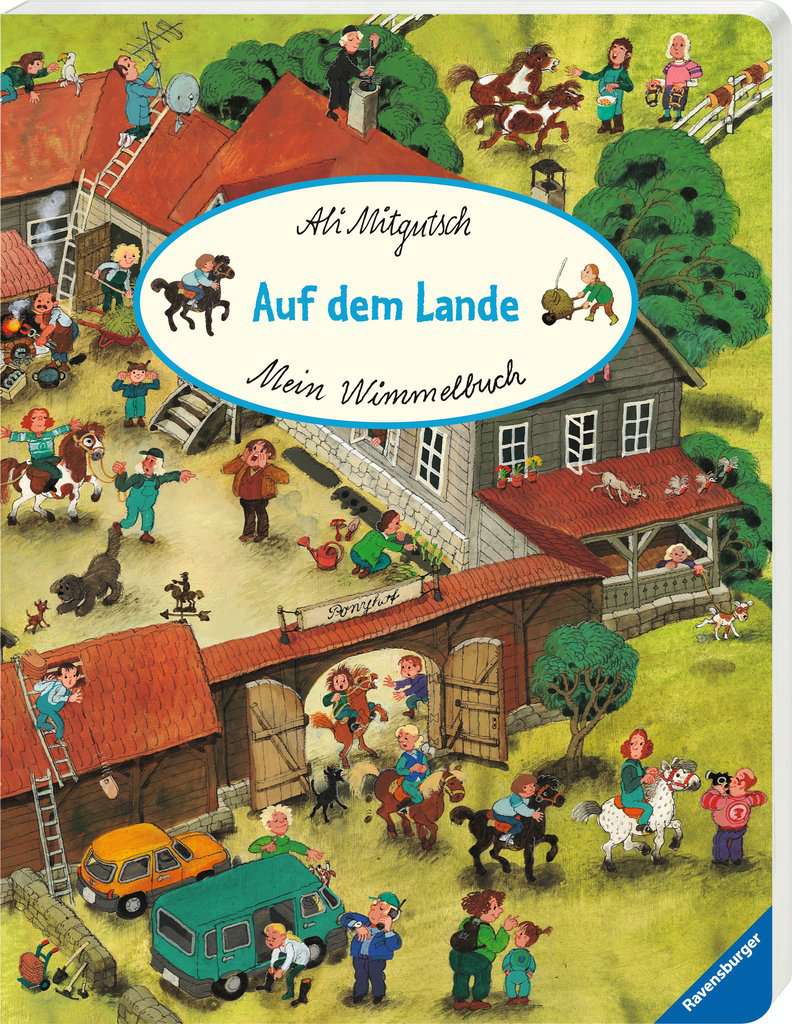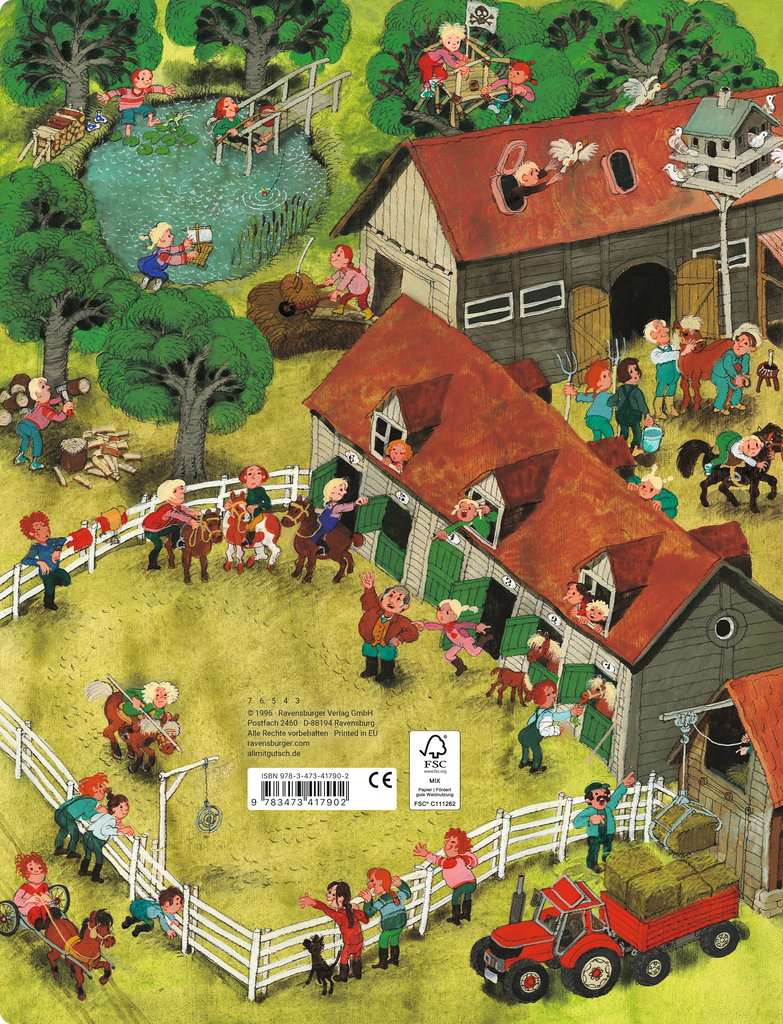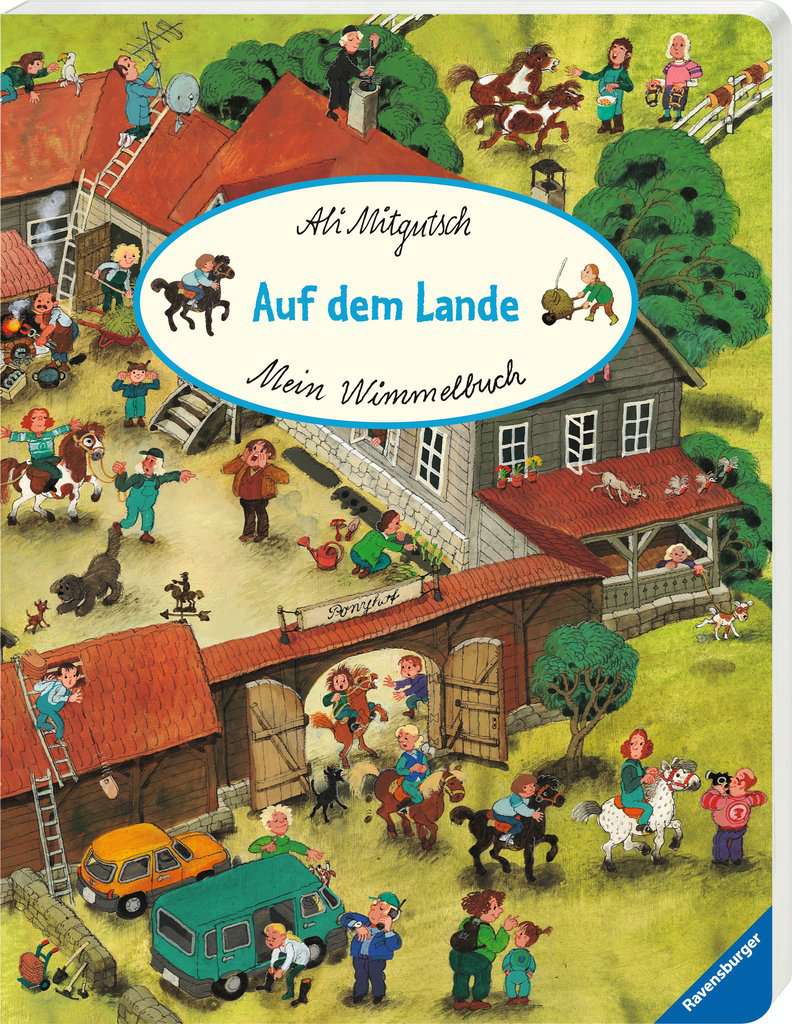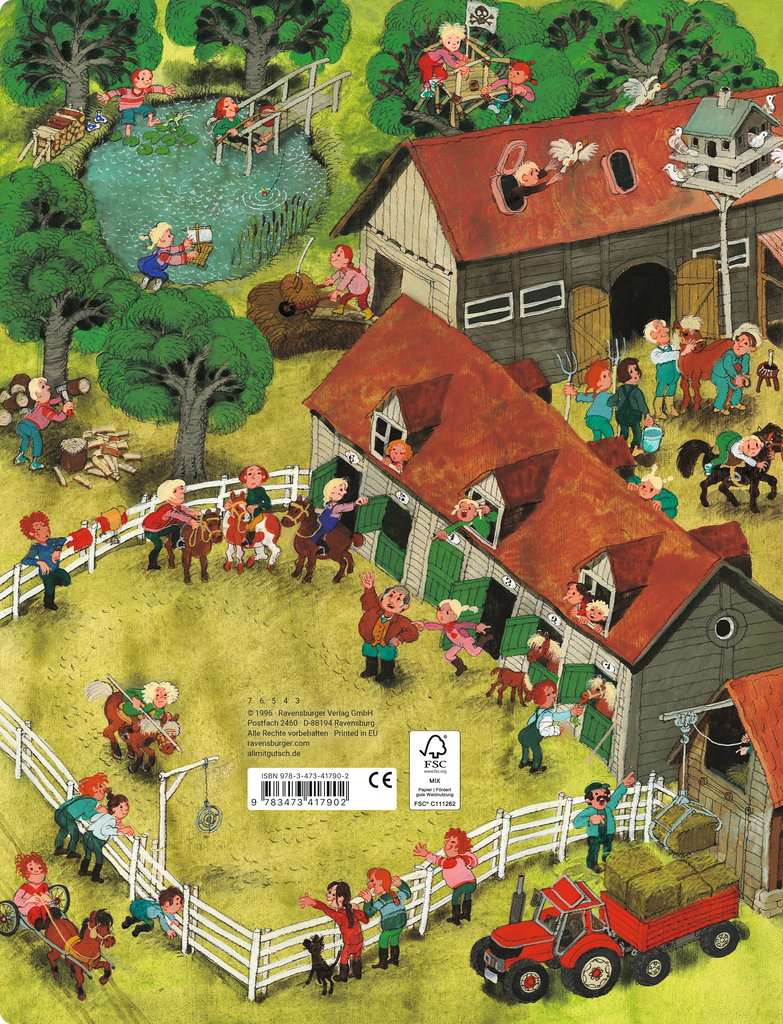 My Search-and-Find-Book: In the Country
Mein Wimmelbuch: Auf dem Lande
View all books in the series


The best images from the inventor of search-and-find books

Picture book fun across generations

Endless stories – completely without words

16 pp
2 years +
26 x 34 cm
EUR 12.99
November 2021
Board Book
978-3-473-41790-2
Content
In this search-and-find book, Ali Mitgutsch lets his lovable characters tell many entertaining stories entirely without words: what a farm looks like in summer and winter. Which vehicles are required for the various tasks on a farm and what they are called. There is also a farmhouse museum where you can discover old machinery and learn how farmers lived a hundred years ago. Right on the next page, a new farmhouse is being built on a big construction site. Detailed and with his customary humour, Ali Mitgutsch shows children of all ages everything there is to discover in the countryside and on a farm.
About the Series
Search-and-find images tell countless stories for any generation, entirely without words.
The Illustrator
Ali Mitgutsch was born in 1935 in Munich. During the course of a very tedious lithography internship he decided to become a freelance graphic artist. He did then, in fact, study graphic arts and make his dream reality. Mitgutsch is married and has three children, and divides his time between the town of Schwabing and an old farmhouse in Bavaria. He draws inspiration for his illustrations from his extensive international travels. In 2003 he was awarded the prestigious Schwabinger Kunstpreis (Swabian Art Prize).
Rights Sold
Chinese