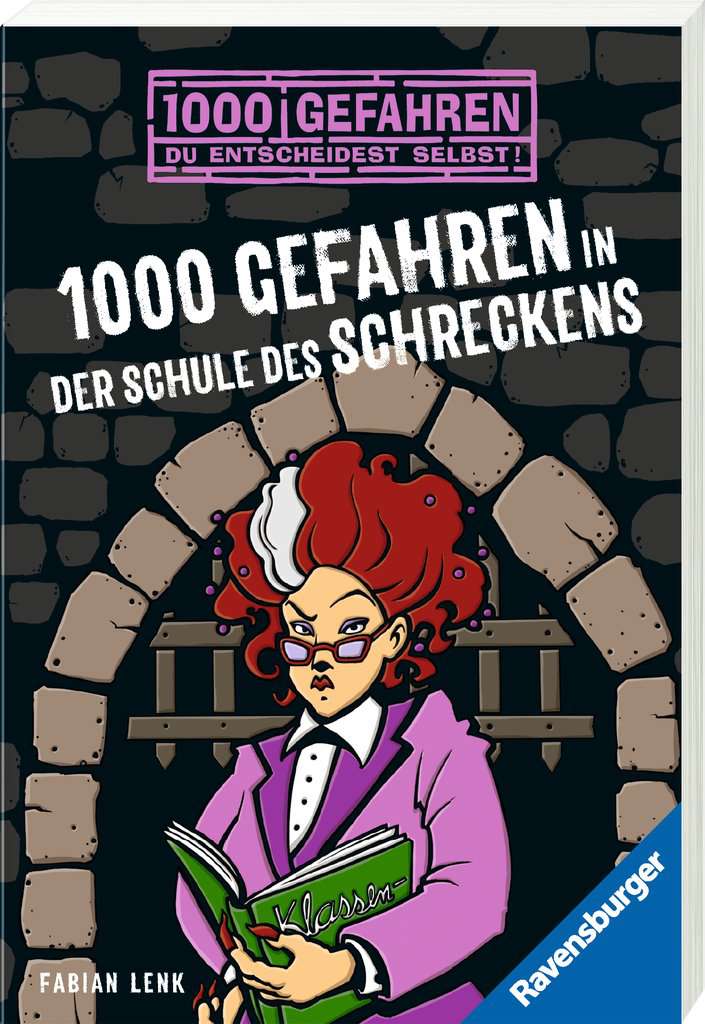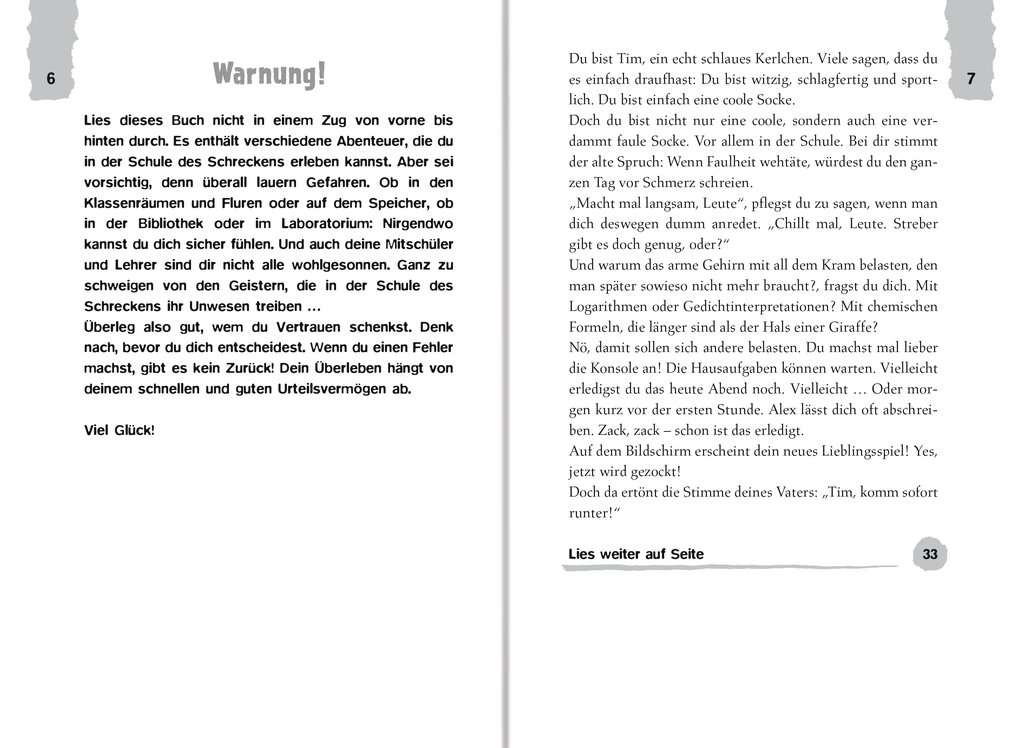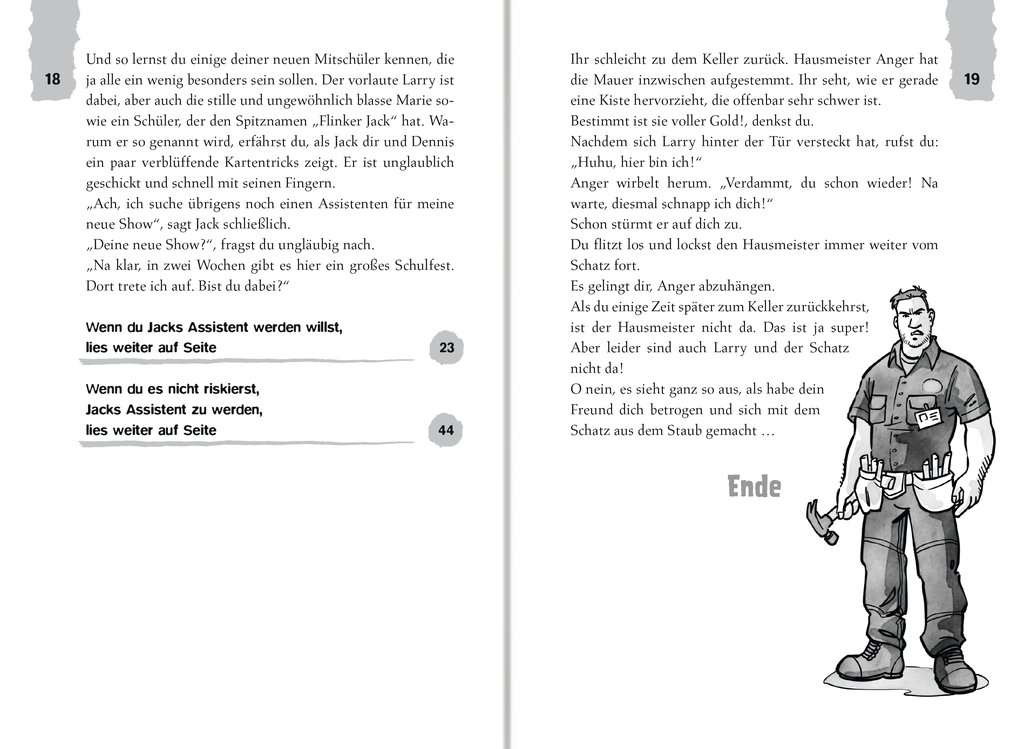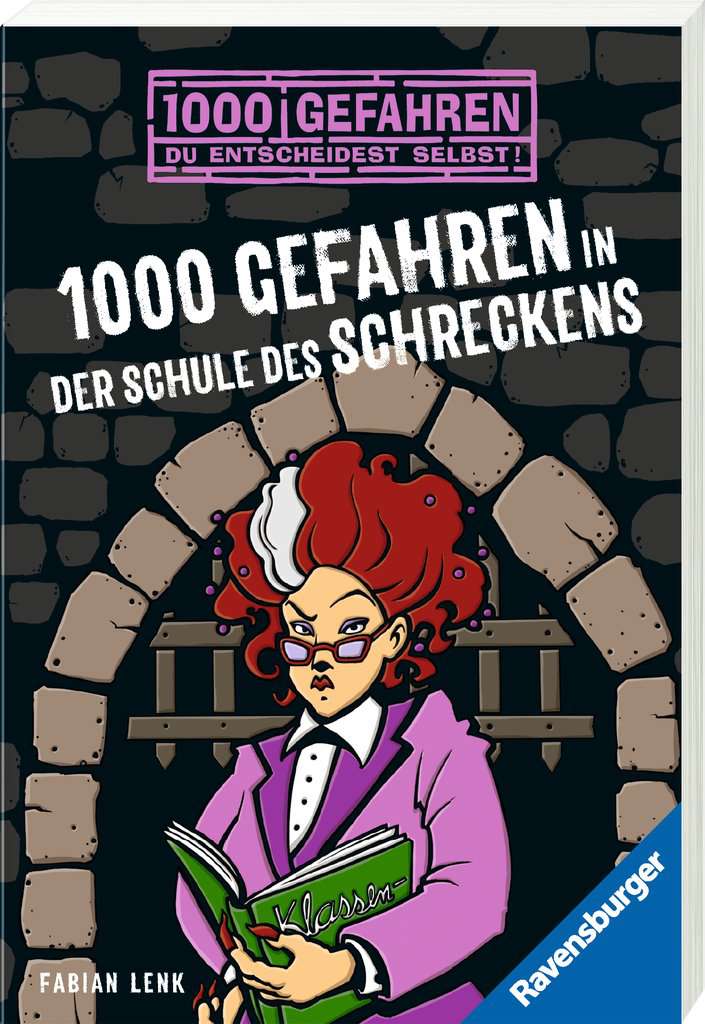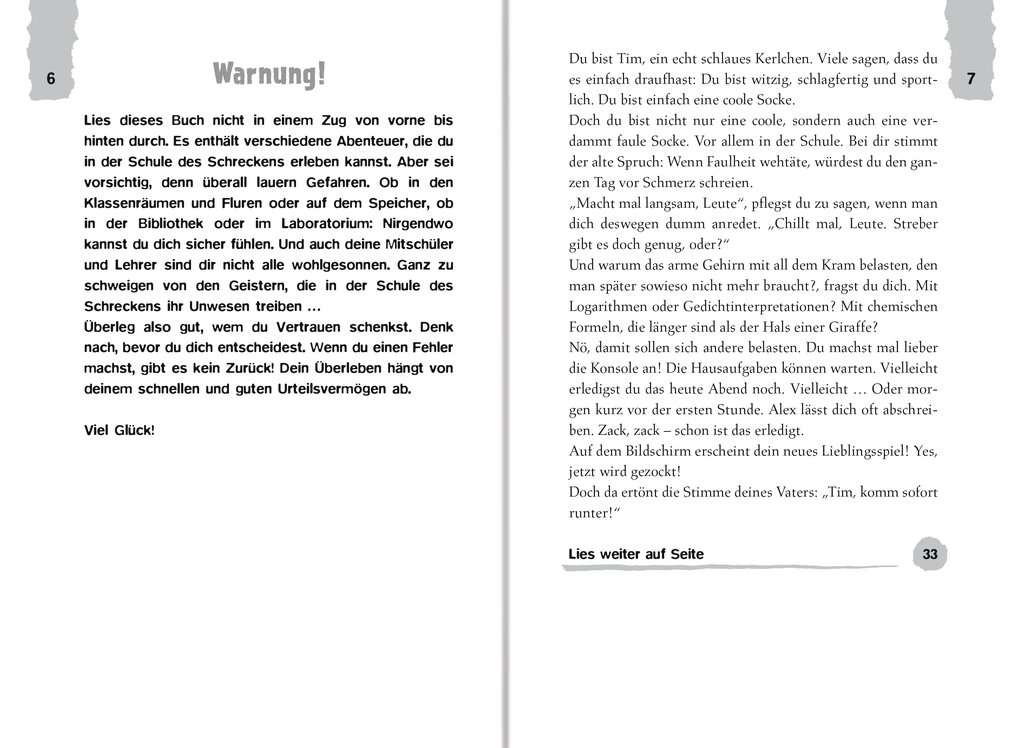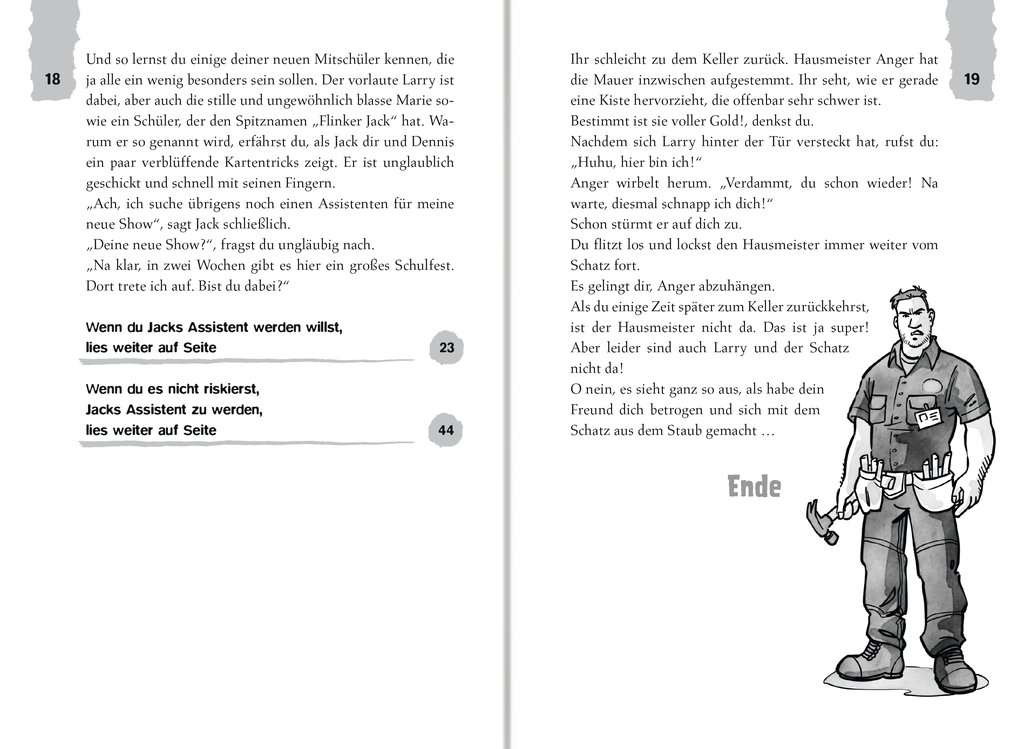 1000 Dangers in the School of Fear
1000 Gefahren in der Schule des Schreckens
View all books in the series


Interactive adventures allow the reader to determine what direction the story will take, giving kids a greater stake in the outcome

Each book contains many different adventures

Highly successful concept

128 pp
10 years +
12,3 x 18 cm
EUR 5.99
January 2018
Softcover
978-3-473-52591-1
Content
Spooky things are happening at your boarding school. Chalk moves across the chalkboards all by itself during class. Your pale classmate Marie claims she's been in school for four hundred years, and at night you hear ghostly voices. Will you try to escape, or will you investigate and see what's causing all these frightful events?
About the Series
An interactive approach to books: one title - many different stories! Because the readers themselves are the heroes in these stories, they are very likely to identify with them. The Thousand Dangers books have long been among the most successful titles in Ravensburger's program. The series will be continued with two new books every year.
The Author
Fabian Lenk was born in Salzgitter, Germany in 1963. He studied journalism and worked for various newspapers. In 1996 he published his first detective novel for adults. In the meantime he has become a seasoned mystery novel author and has published diverse mysteries for adults, historical children's mysteries as well as several volumes of mysteries to solve.
The Illustrator
Stefani Kampmann is an illustrator and graphic designer based in Berlin. "The Wave" is her first graphic novel.
Rights Sold
Hungarian