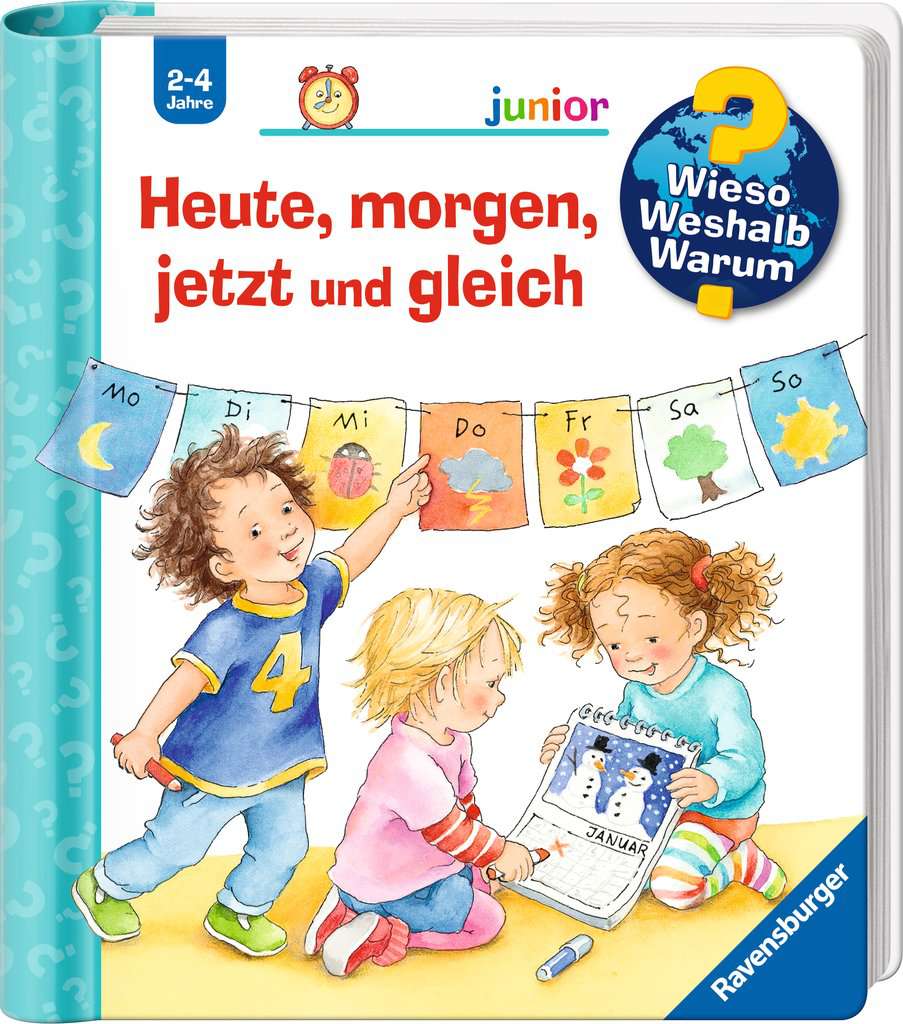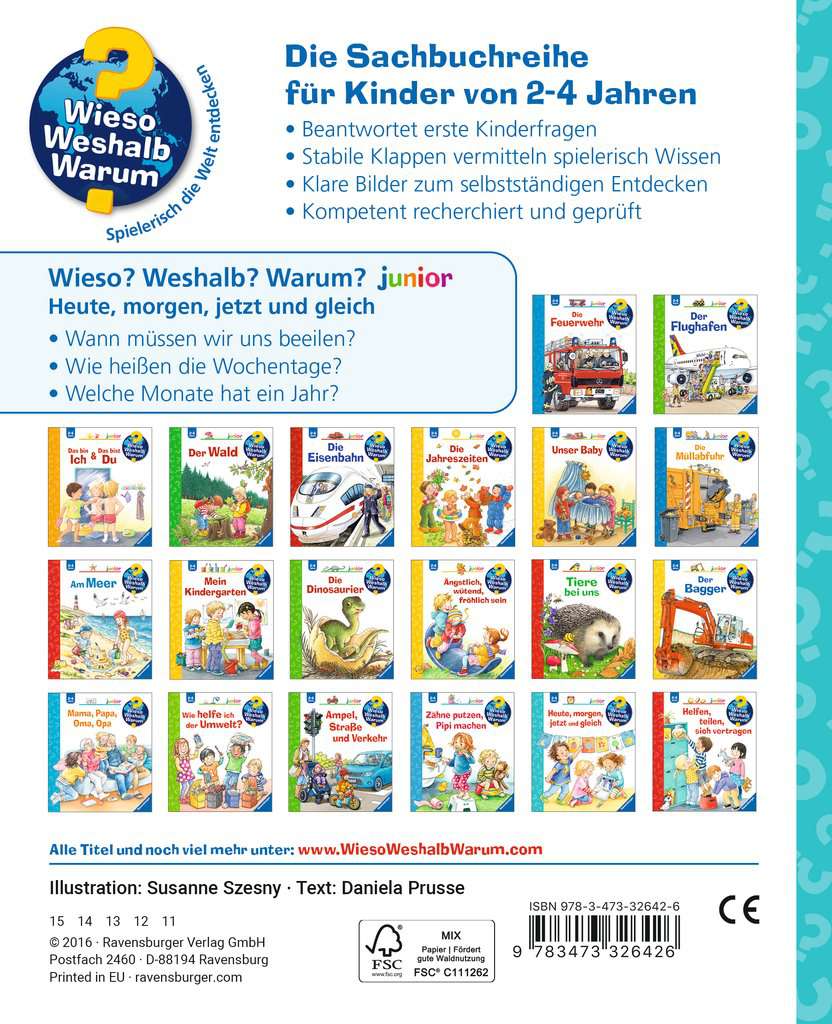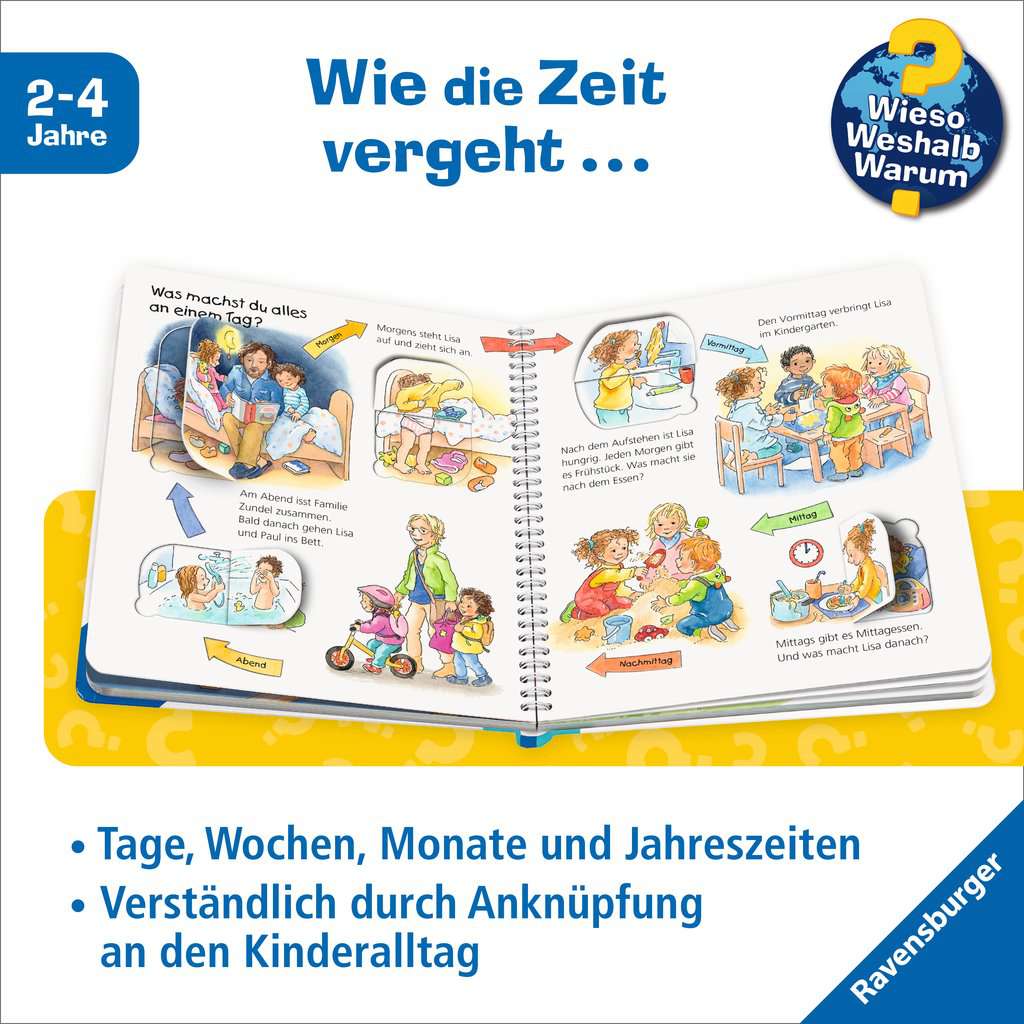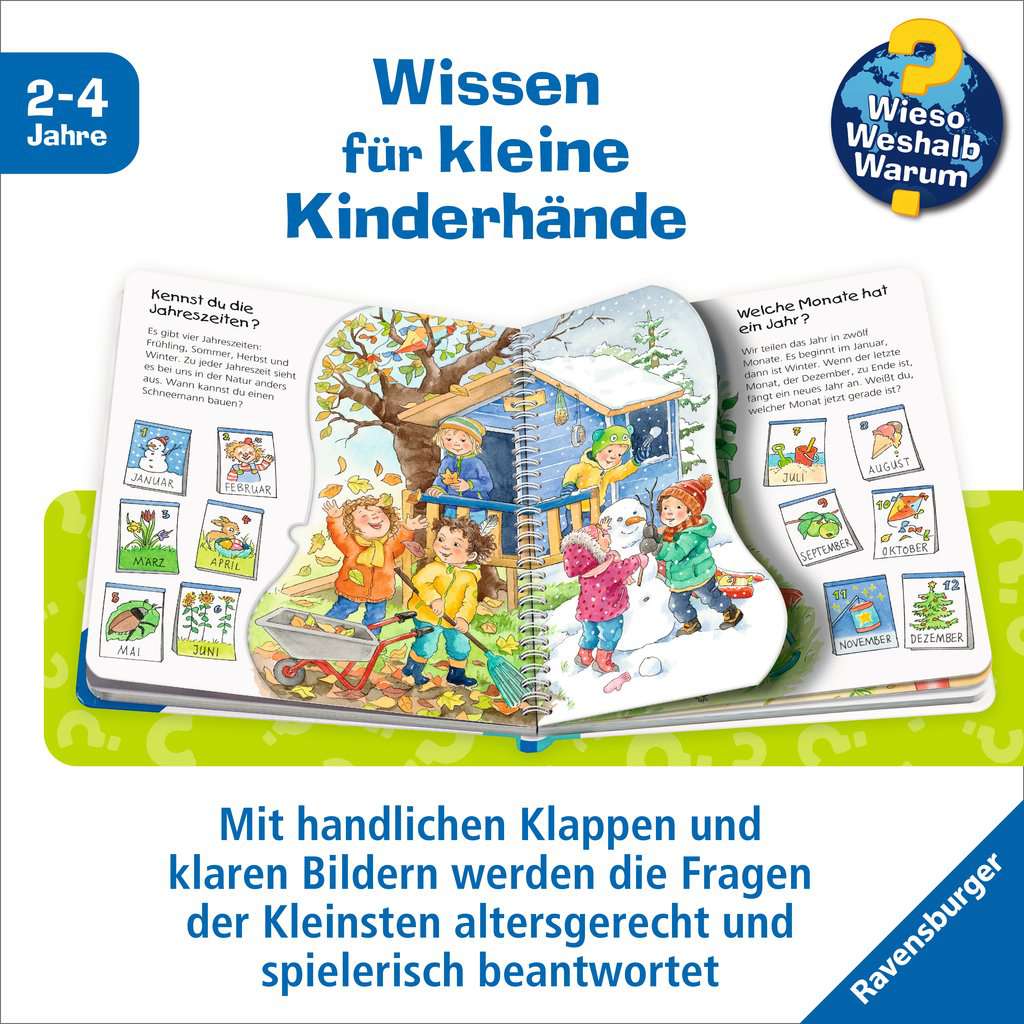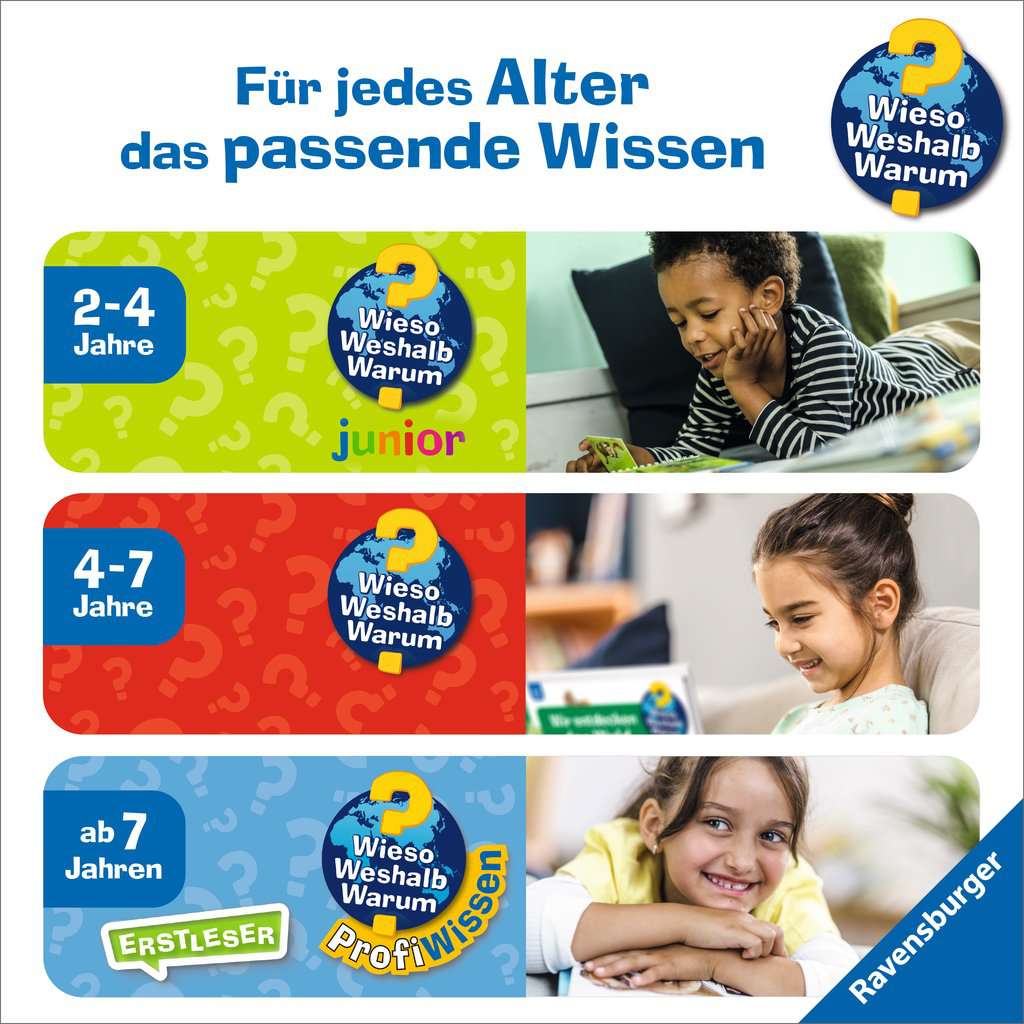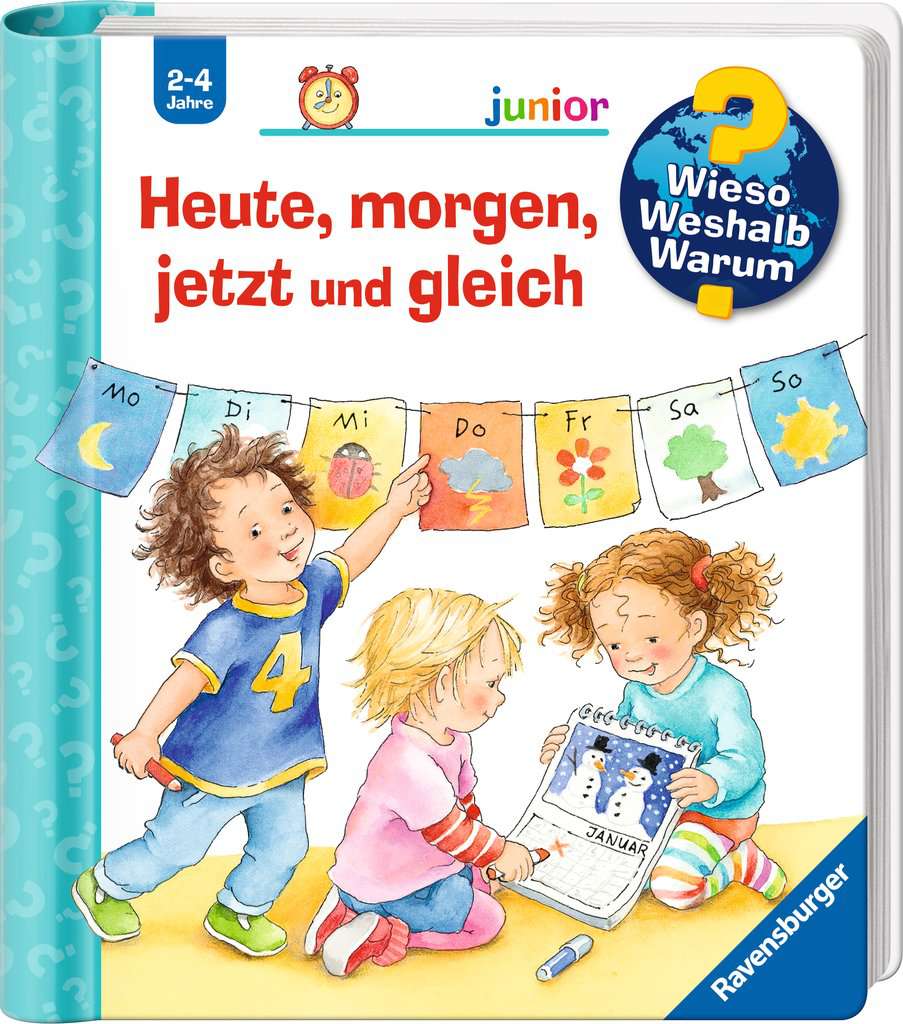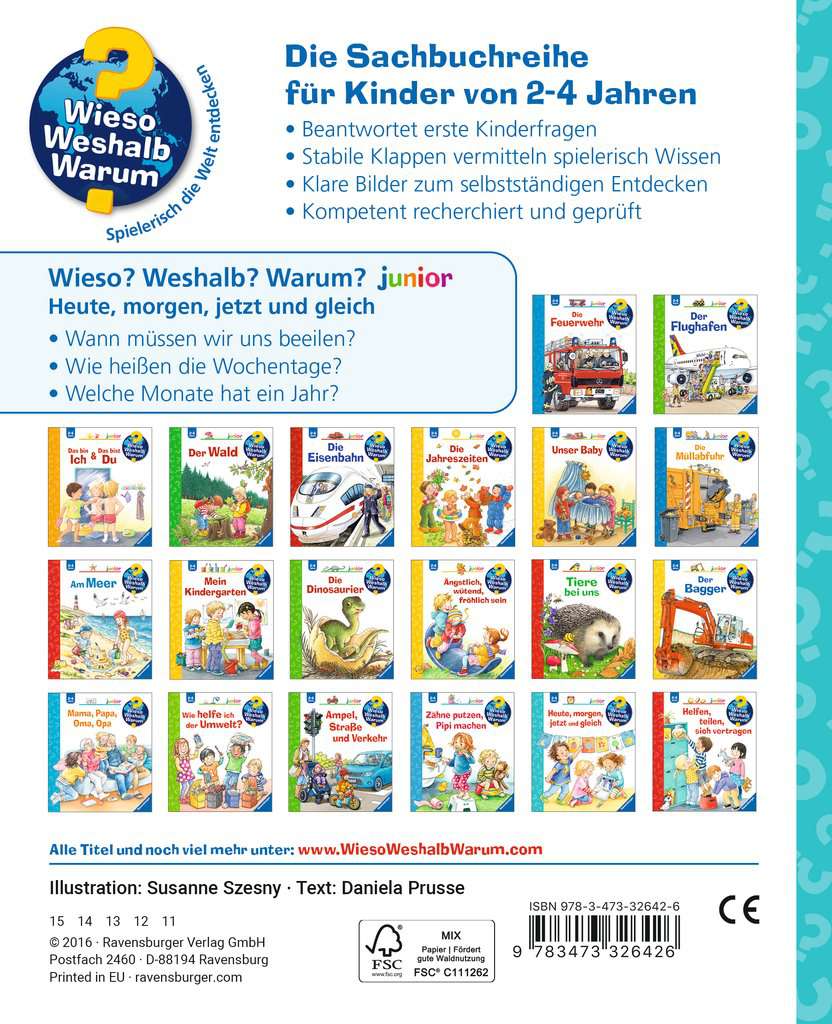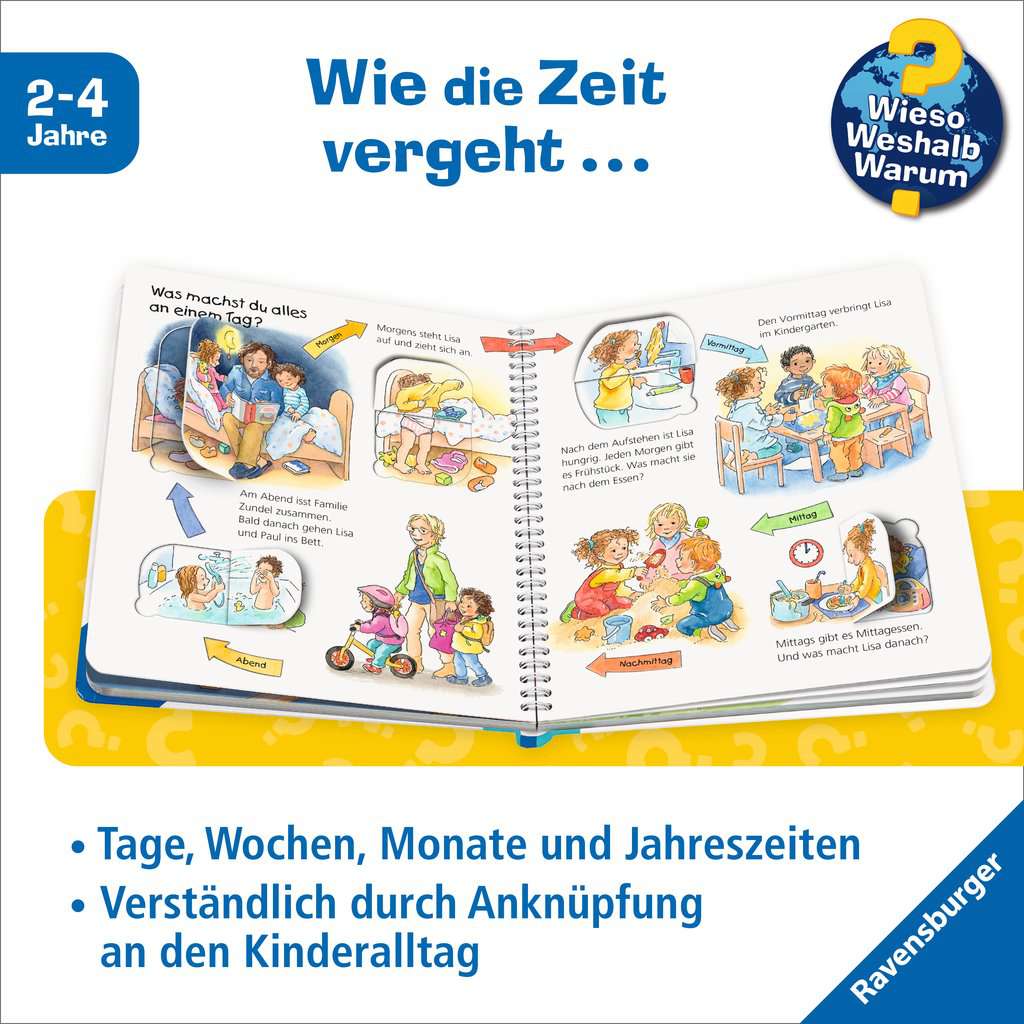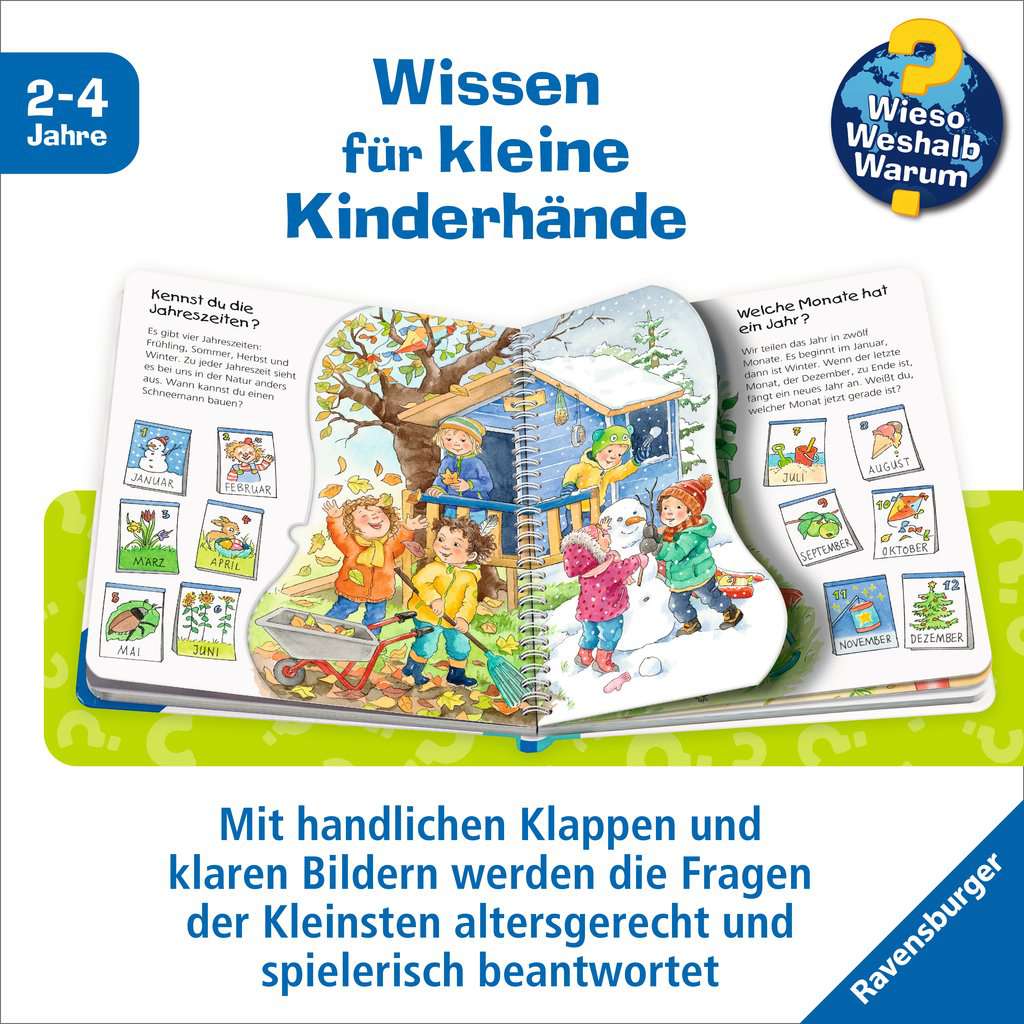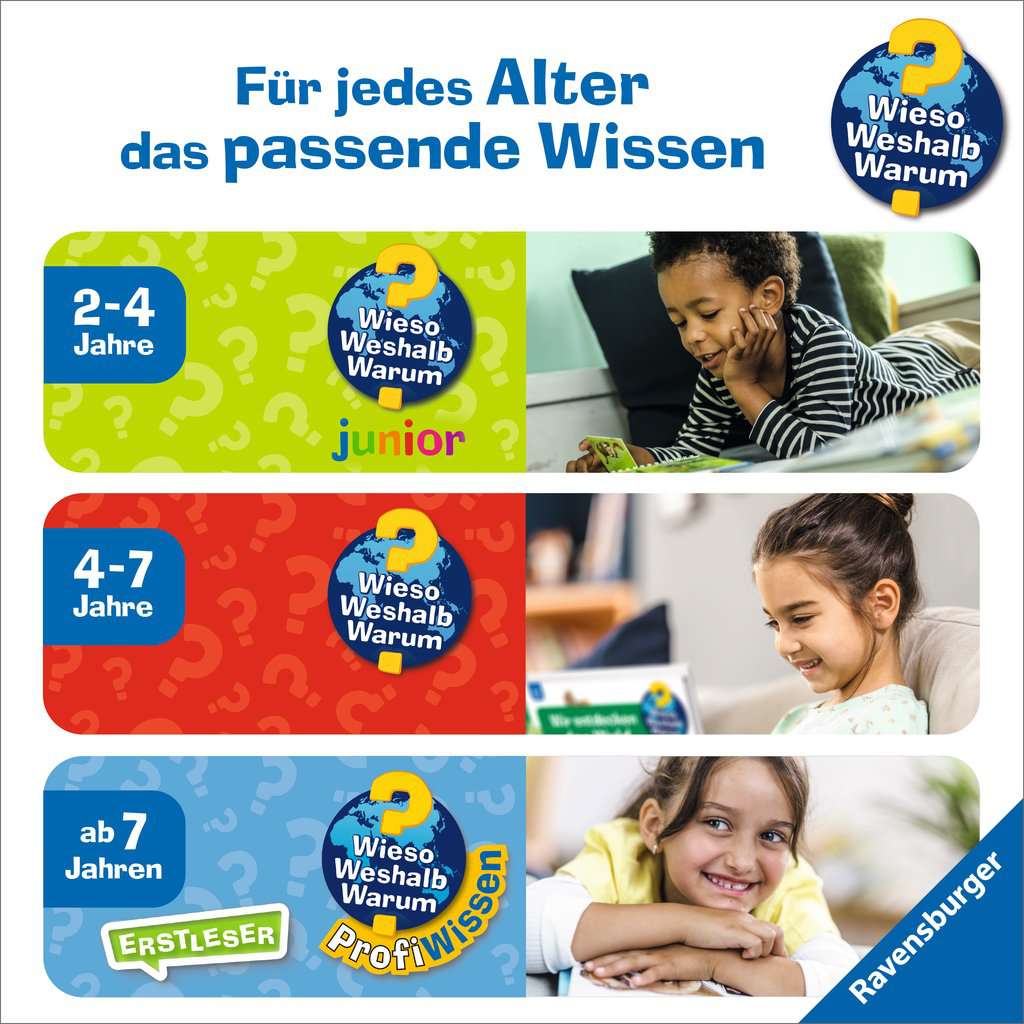 Why? Why? Why? Junior (Vol. 56): Today, Tomorrow, Now and Right Away
Wieso? Weshalb? Warum? junior, Band 56: Heute, morgen, jetzt und gleich
View all books in the series
16 pp
2 years +
18 x 19,7 cm
EUR 11.99
January 2016
Wire-O
978-3-473-32642-6
• With flaps.
Content
The human categorization of time is difficult for small children to grasp. What is now and what is soon? What goes quickly and what lasts a long time? What are the days of the week? What all do you do in the course of a day? With the help of observable, everyday situations and funny now-and-then-flaps, temporal sequences are clarified in a playful manner, and convey the abstract concepts of time on a level even the youngest children can understand, specially for this age group that doesn't yet know clocks.
About the Series
WWW Junior is a unique invitation to discover the world in a playful way. The junior series features a compact format with large, movable flaps for kids thirsty for knowledge. Centered on who-what-how questions, the titles in this series take on fascinating subjects. The questions of 2- to 4-year-olds are to a large extent answered by information contained in the illustrations, complemented by clear, friendly texts.
The Author
Daniela Prusse was born in Glarus, Switzerland, in 1968. Daniela Prusse worked as an elementary school teacher for thirteen years before training in electronic publishing and becoming an editor. Writing and language have always been very important to Daniela Prusse; she easily communicates in six different languages.
The Illustrator
Susanne Szesny was born in 1965. She studied visual communication in Münster and received a diploma in design. After her studies, she worked freelance as an illustrator of games books, board books and picture books. In her opinion, a book should transport an inner value (a message, a teaching) and be a source of inspiration for children and adults equally. With her pictures she tries to build a bridge between the emotional worlds of children and adults.
Rights Sold
Bulgarian, Catalan (Spain), Chinese (worldwide without Hongkong,Taiwan, Macao), Estonian, Hungarian, Italian, Latvian, Polish, Romanian, Russian (worldwide), Spanish (Latin America and Spain), Turkish