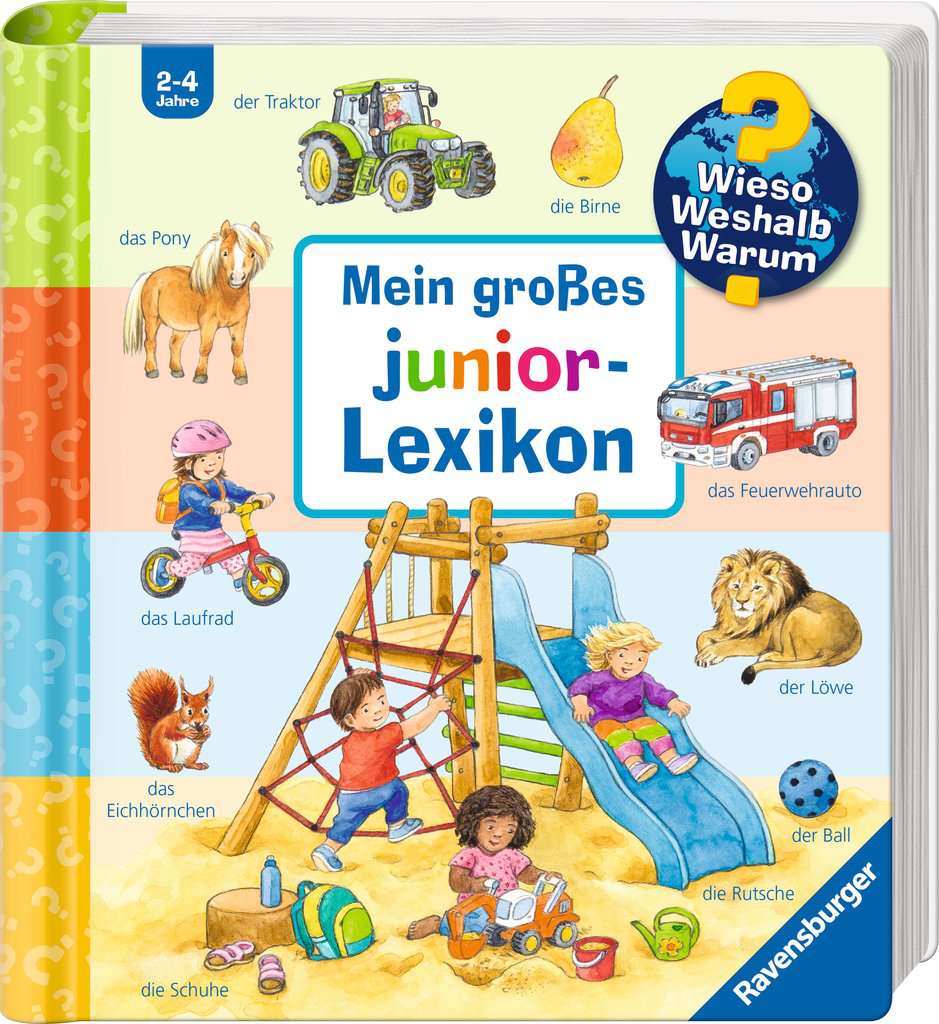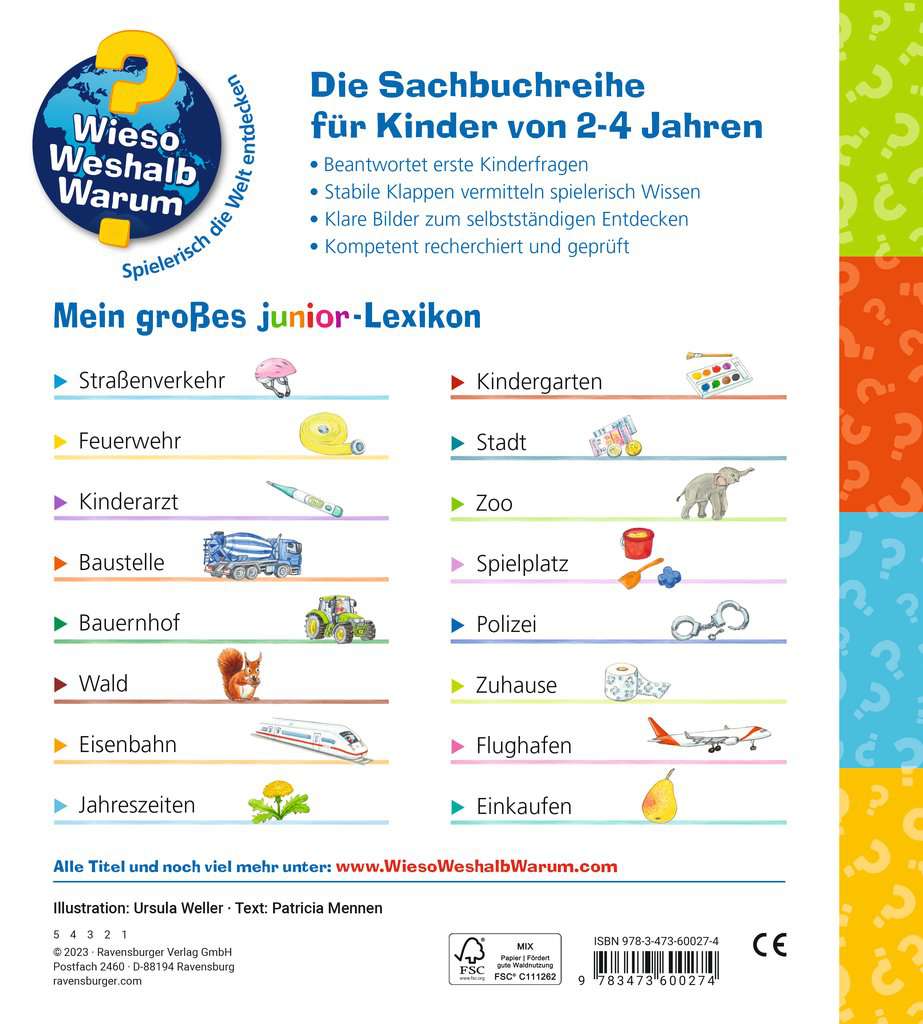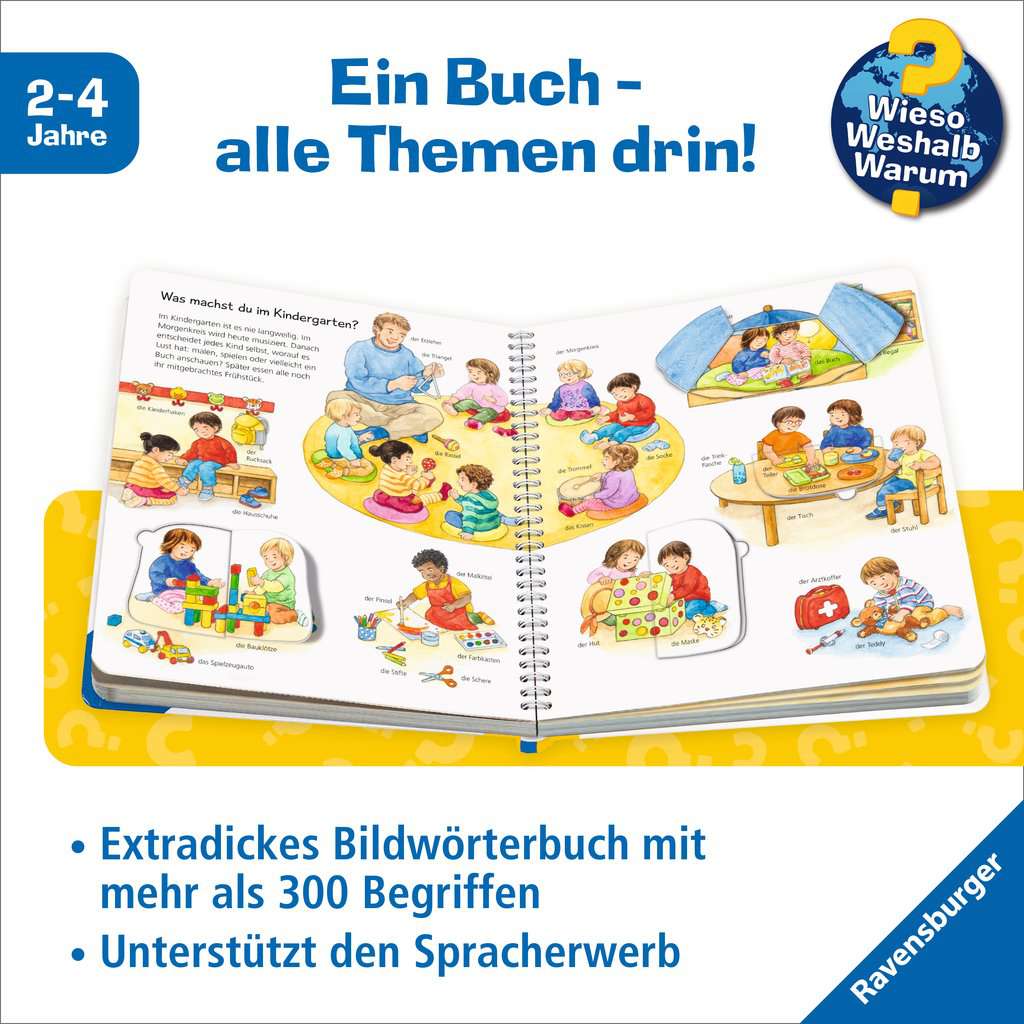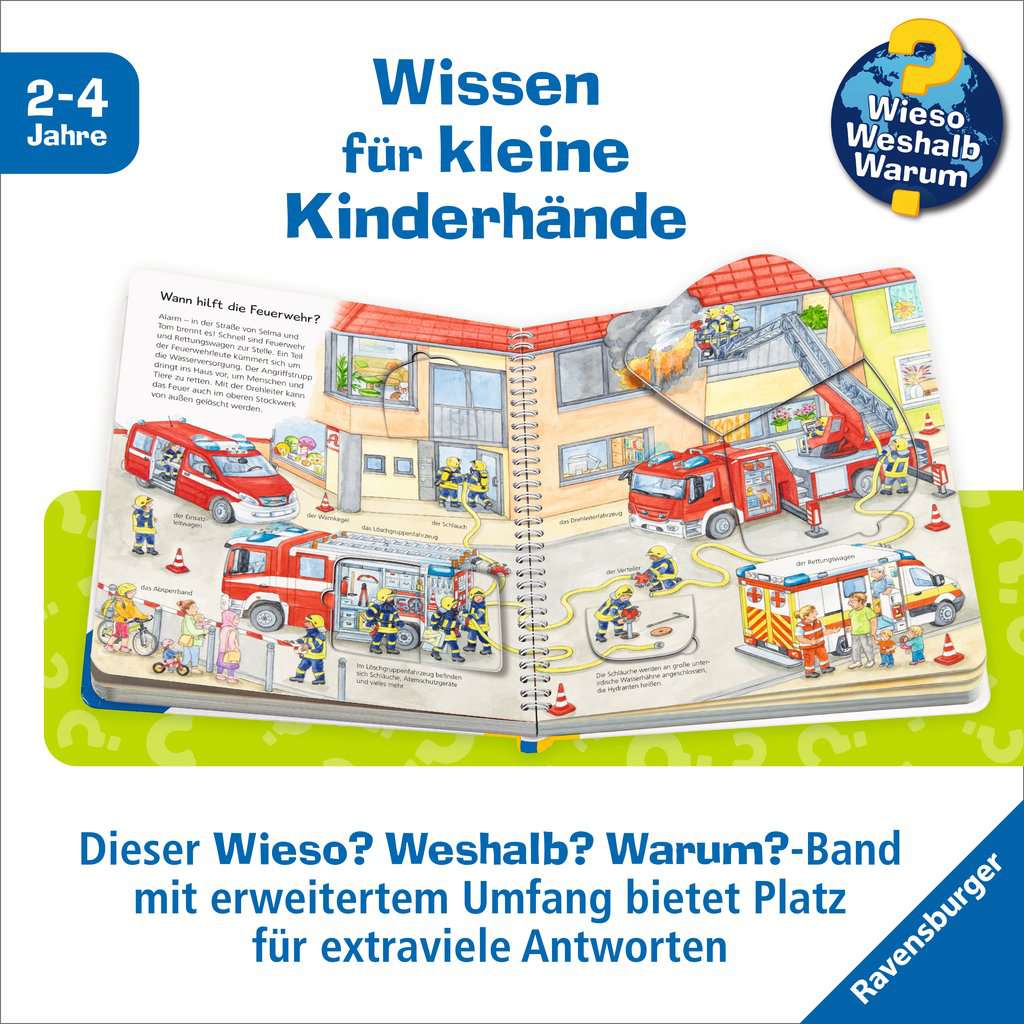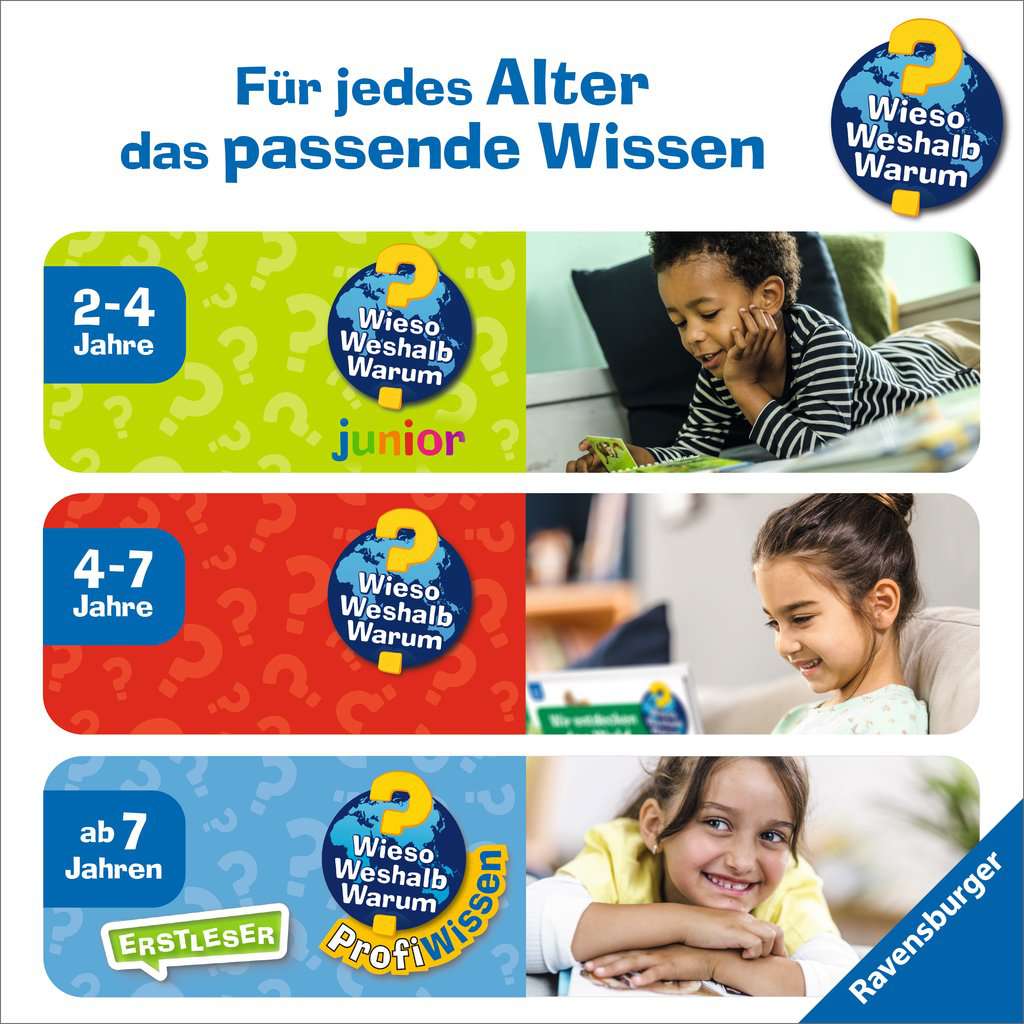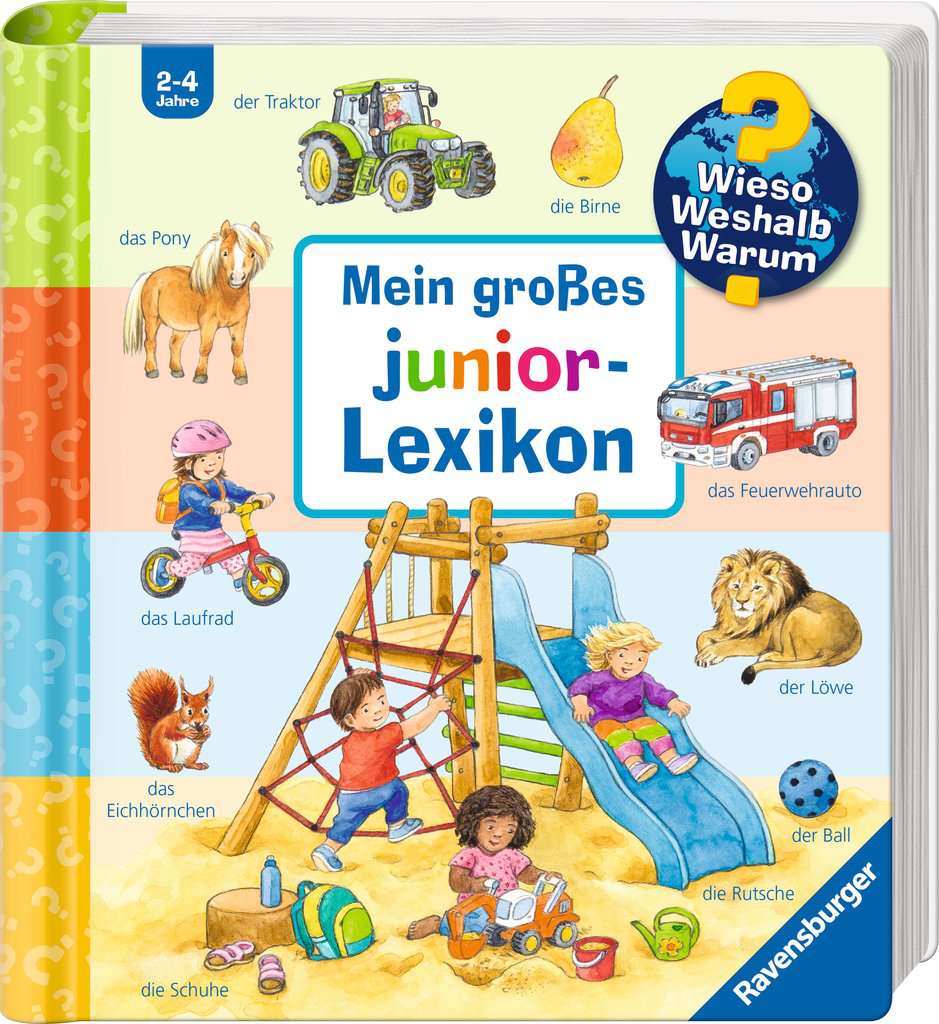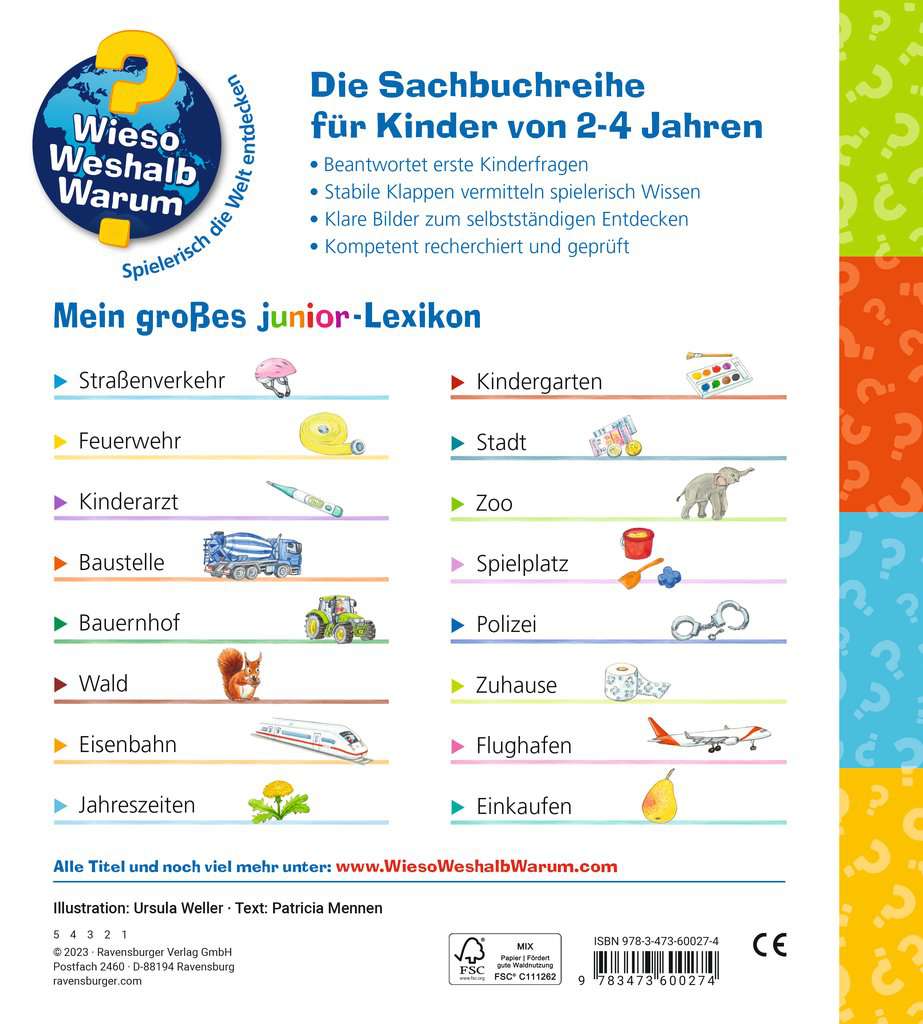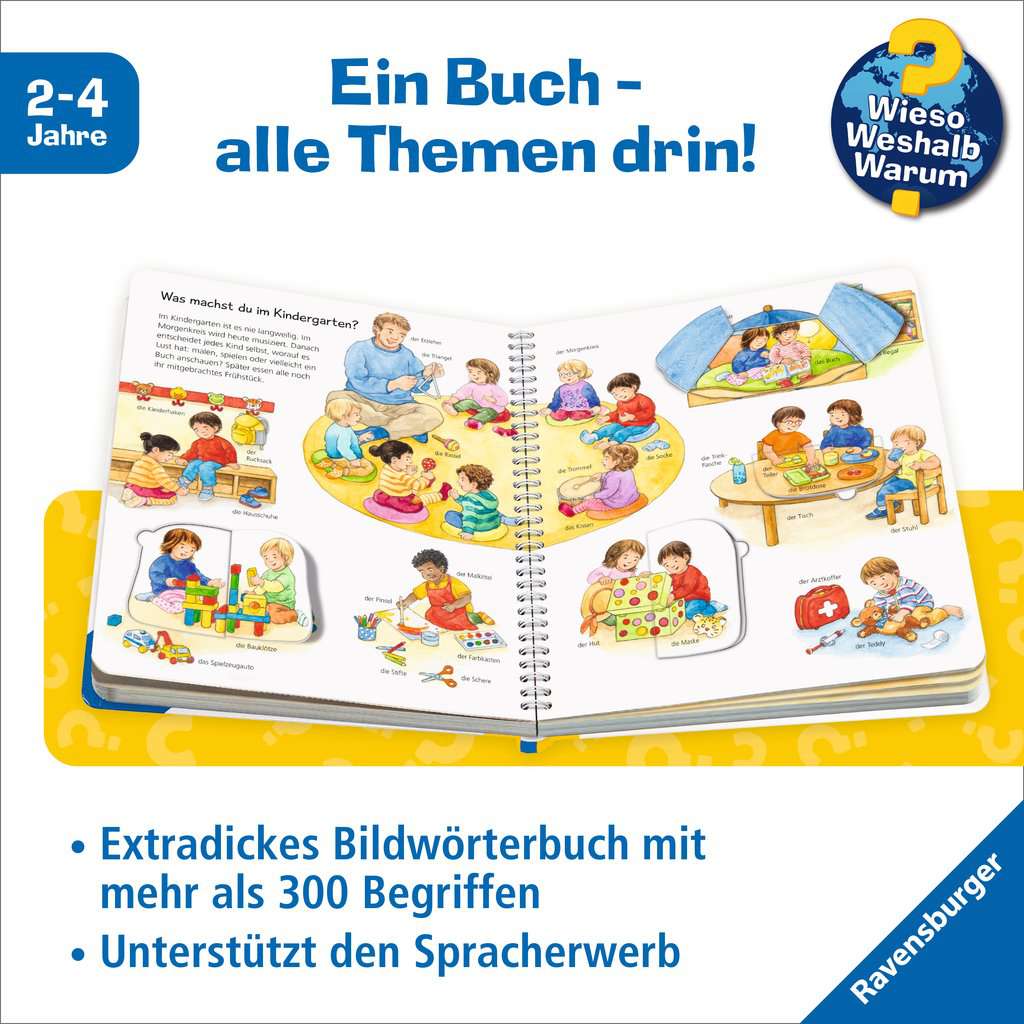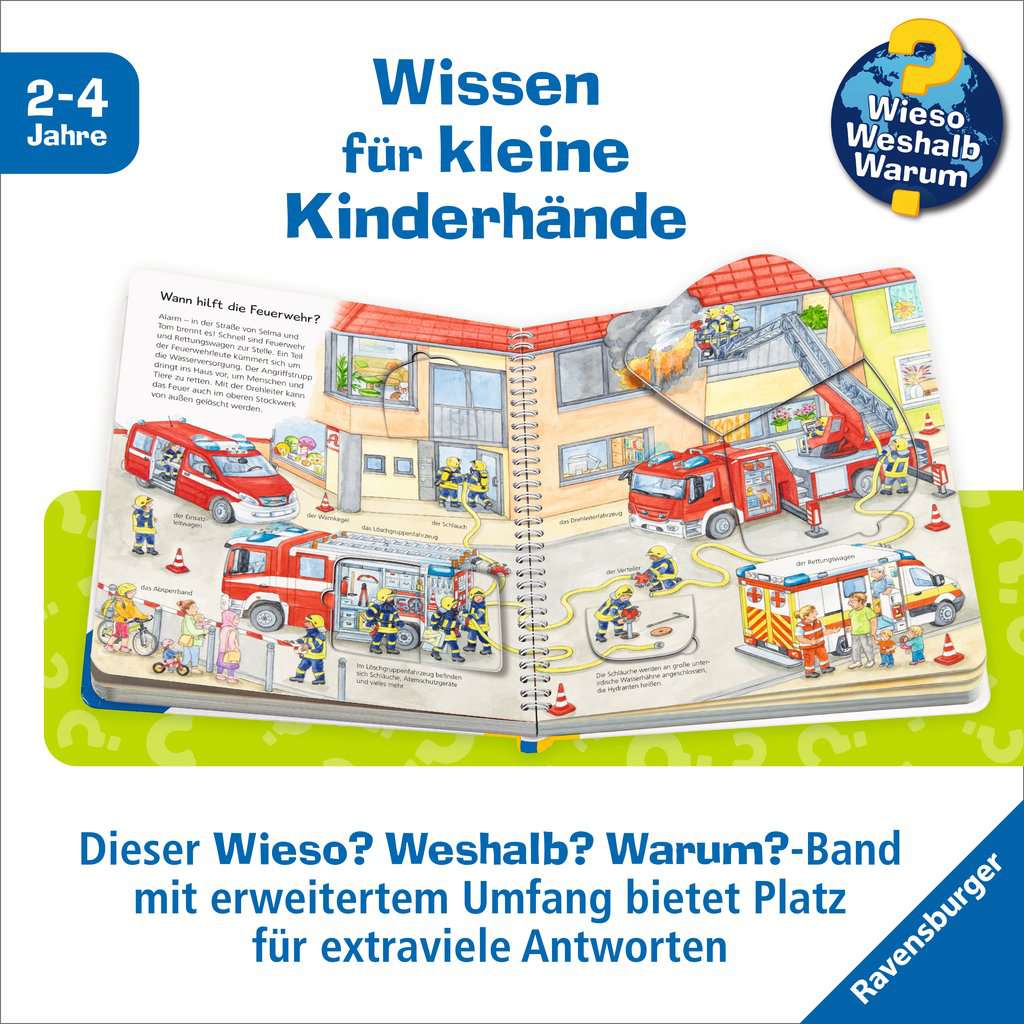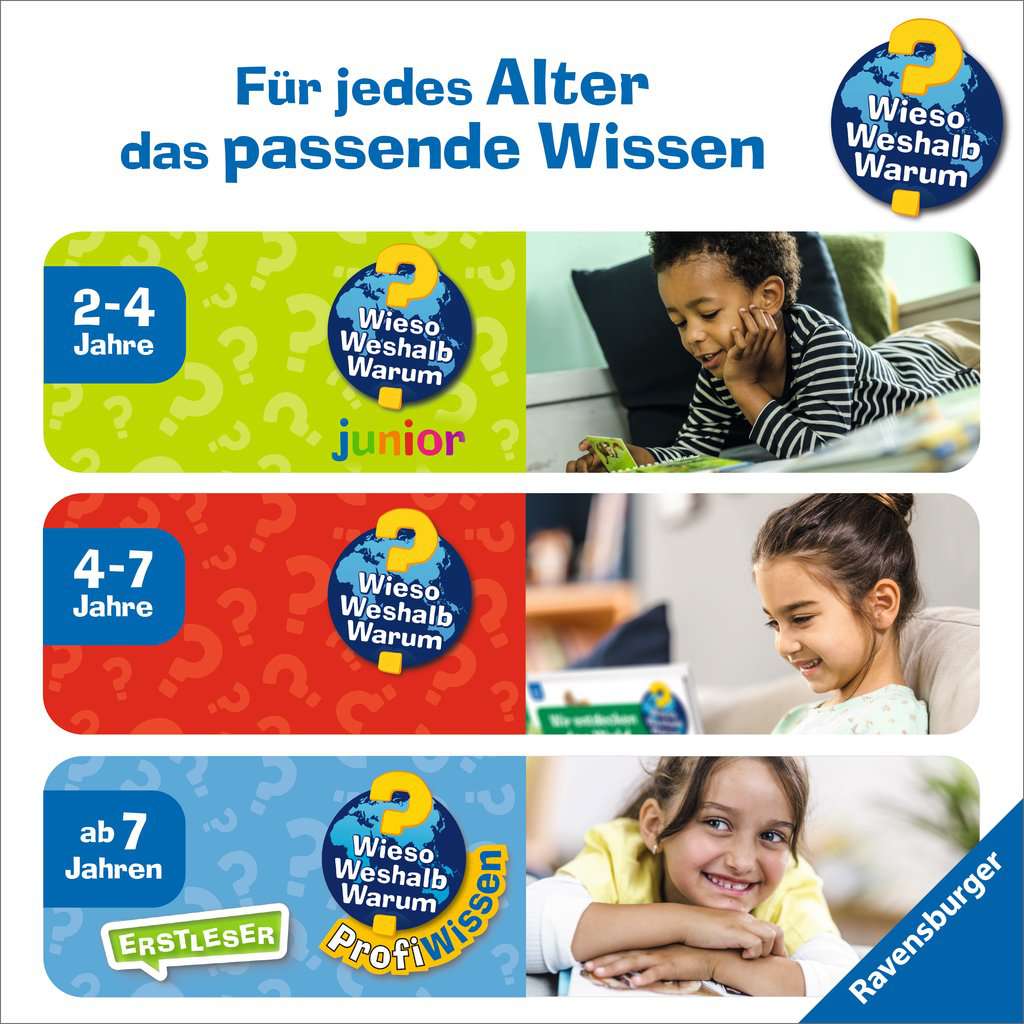 Why? Why? Why? My Big Junior Lexicon
Wieso? Weshalb? Warum? Mein großes junior-Lexikon
View all books in the series
Picture dictionary with flaps and more than 300 terms


Great variety of popular topics: fire brigade, farm, kindergarten, construction site and more

The ideal companion for on the go: one book with everything!

32 pp
2 years +
21,8 x 23,5 cm
EUR 19.99
June 2023
Wire-O
978-3-473-60027-4
• With flaps.
Content
This extra thick picture dictionary with flaps offers children a veritable firework of favourite topics. Large scenes introduce them to first words around subjects like the fire brigade, construction sites, farms, kindergarten and more.
About the Series
WWW Junior is a unique invitation to discover the world in a playful way. The junior series features a compact format with large, movable flaps for kids thirsty for knowledge. Centered on who-what-how questions, the titles in this series take on fascinating subjects. The questions of 2- to 4-year-olds are to a large extent answered by information contained in the illustrations, complemented by clear, friendly texts.
The Author
Patricia Mennen was born in 1961 in Augsburg. While she was studying German, art history and theater, she completed internships with various daily newspapers. After working as a children's book editor for six years and having a daughter, she began writing books. Today she lives with her family in southern Germany and Provence, France. The freelance author says that the curiosity of a child has never left her, and she tries to see the world with the eyes of a child.
The Illustrator
Ursula Weller was born in Buenos Aires, Argentina. She chose drawing and painting as her focus of study at the Institution for Organization in Pforzheim. She then worked as a jewelry designer and illustrated title pages for children's books part time. She has devoted herself primarily to children's illustrations since 2003.