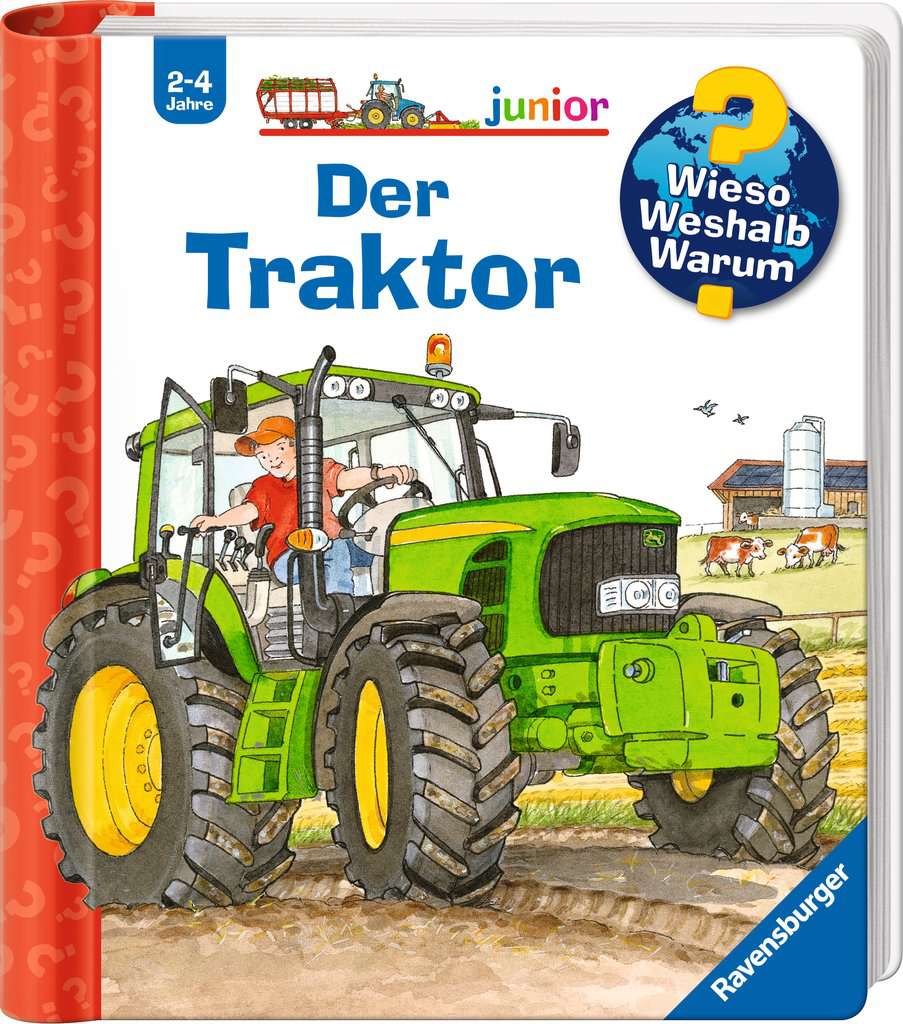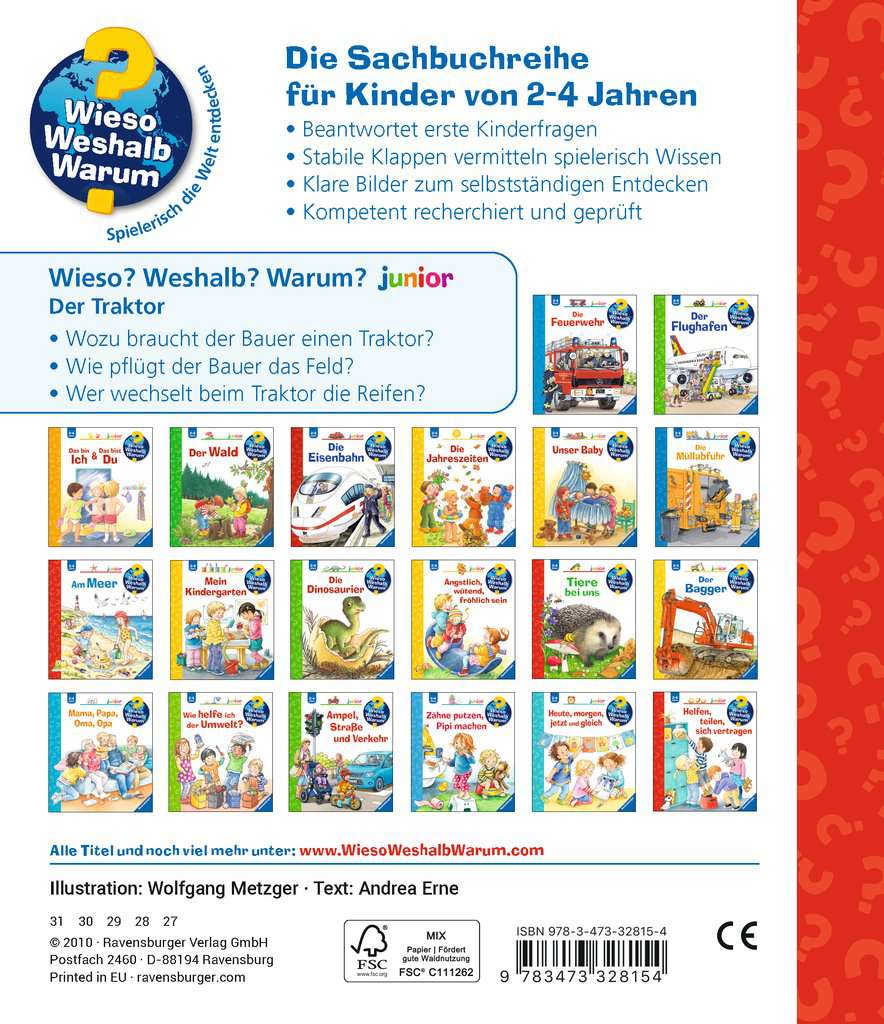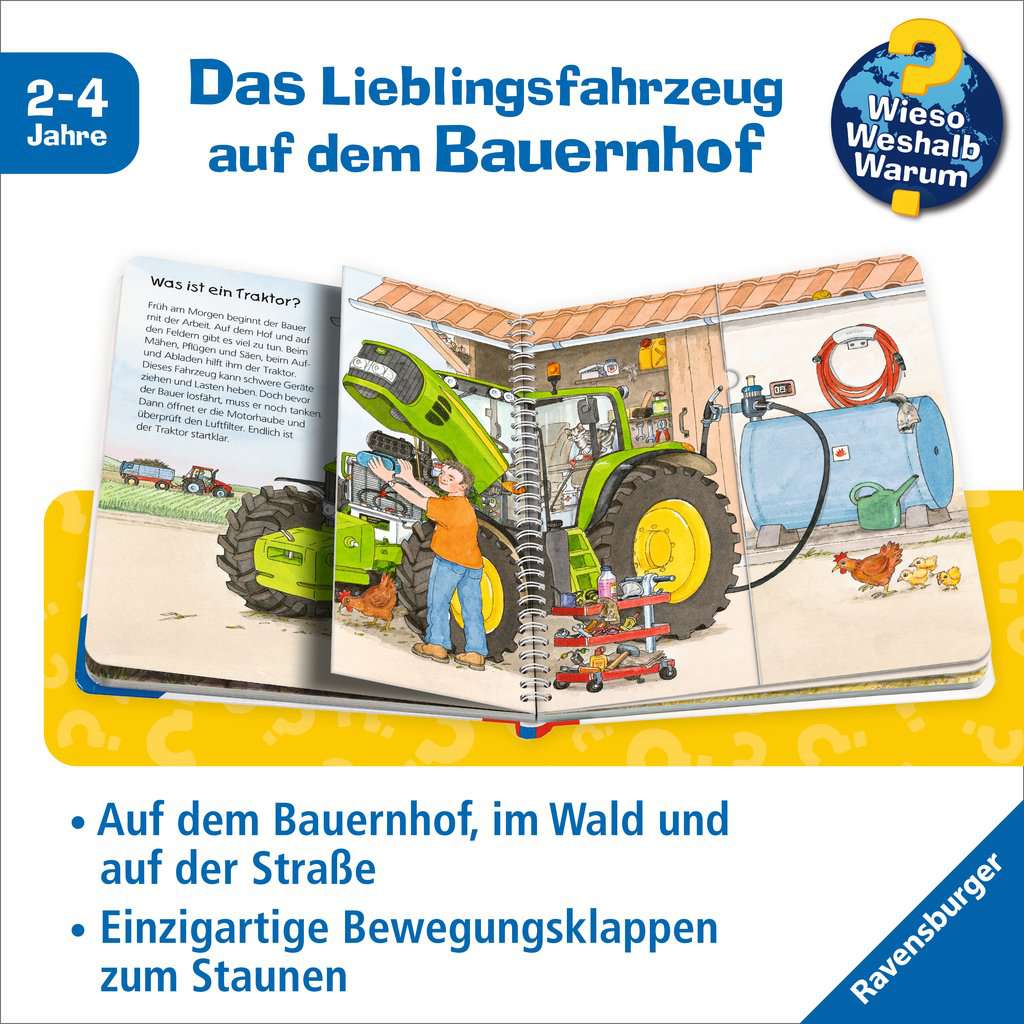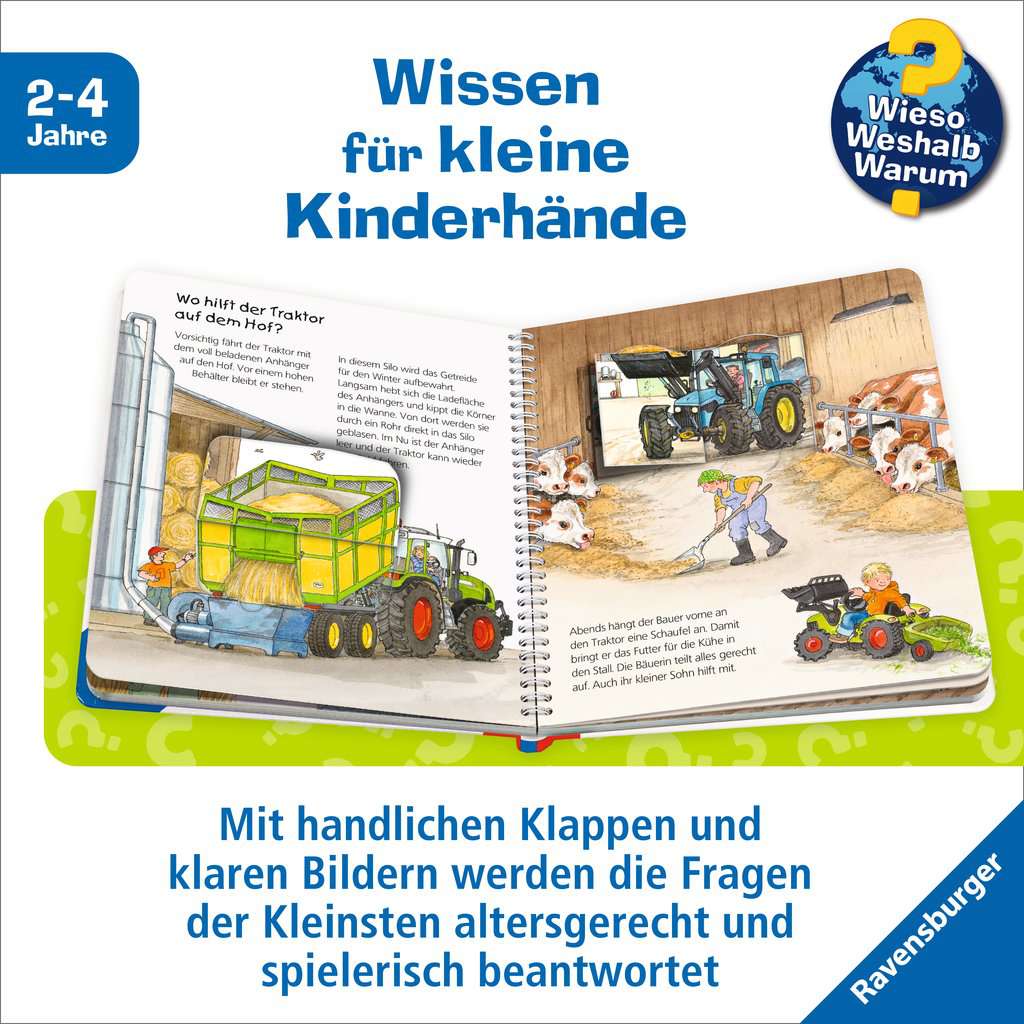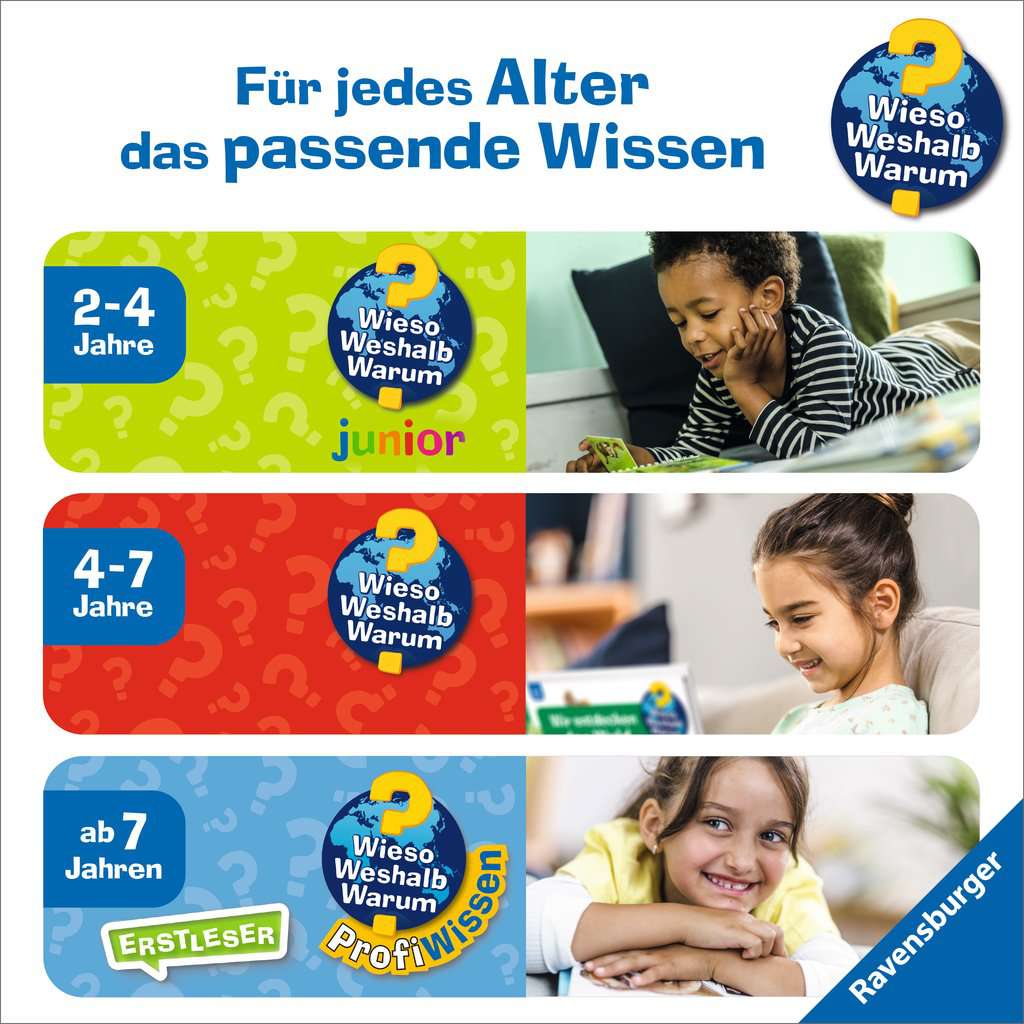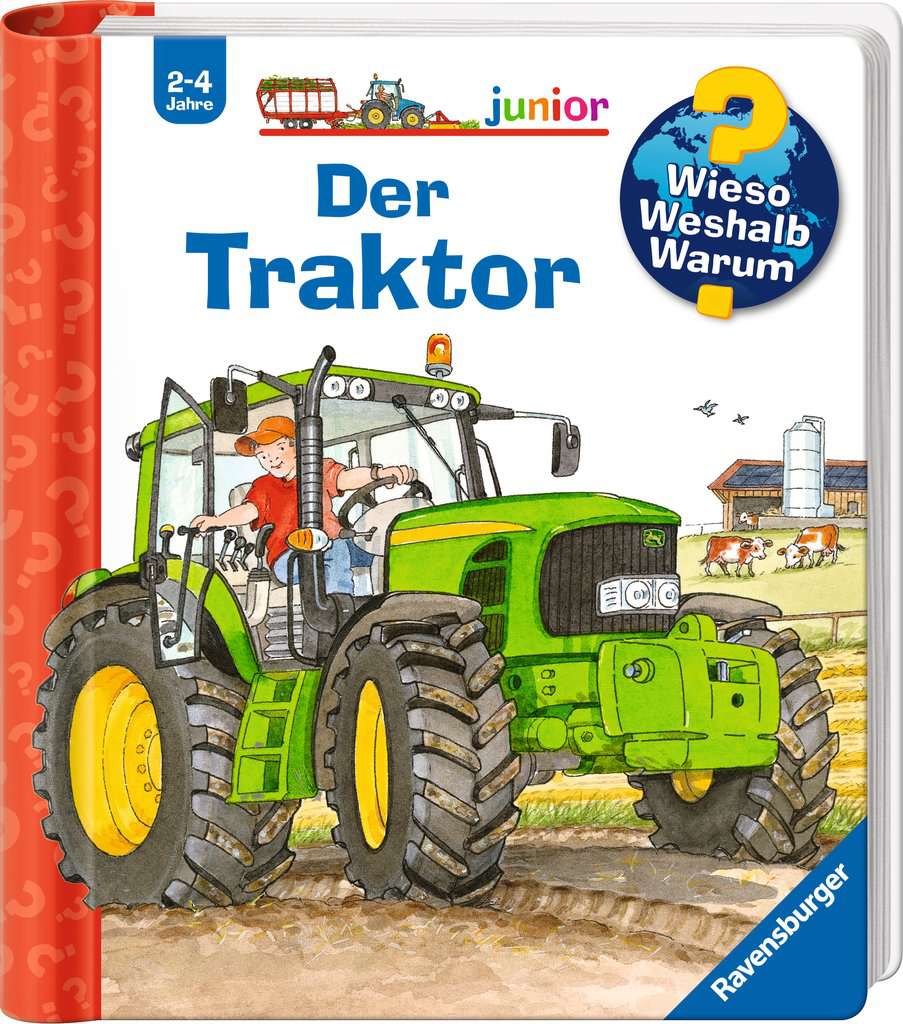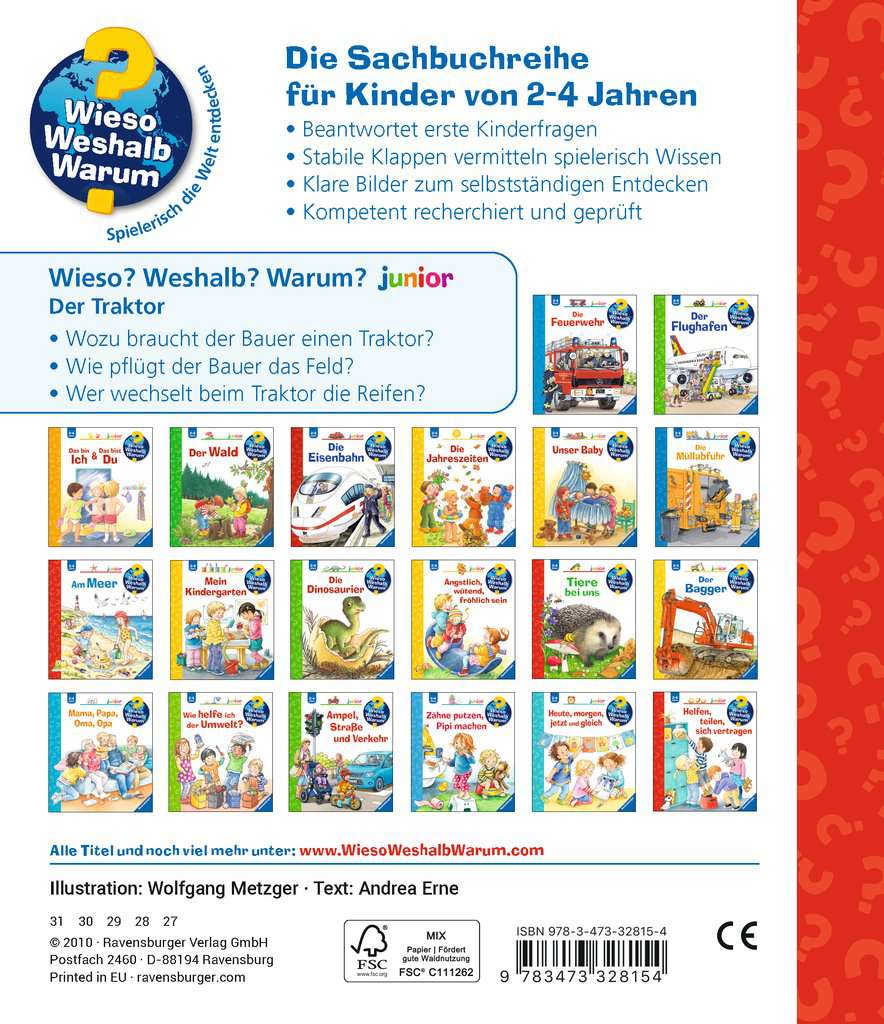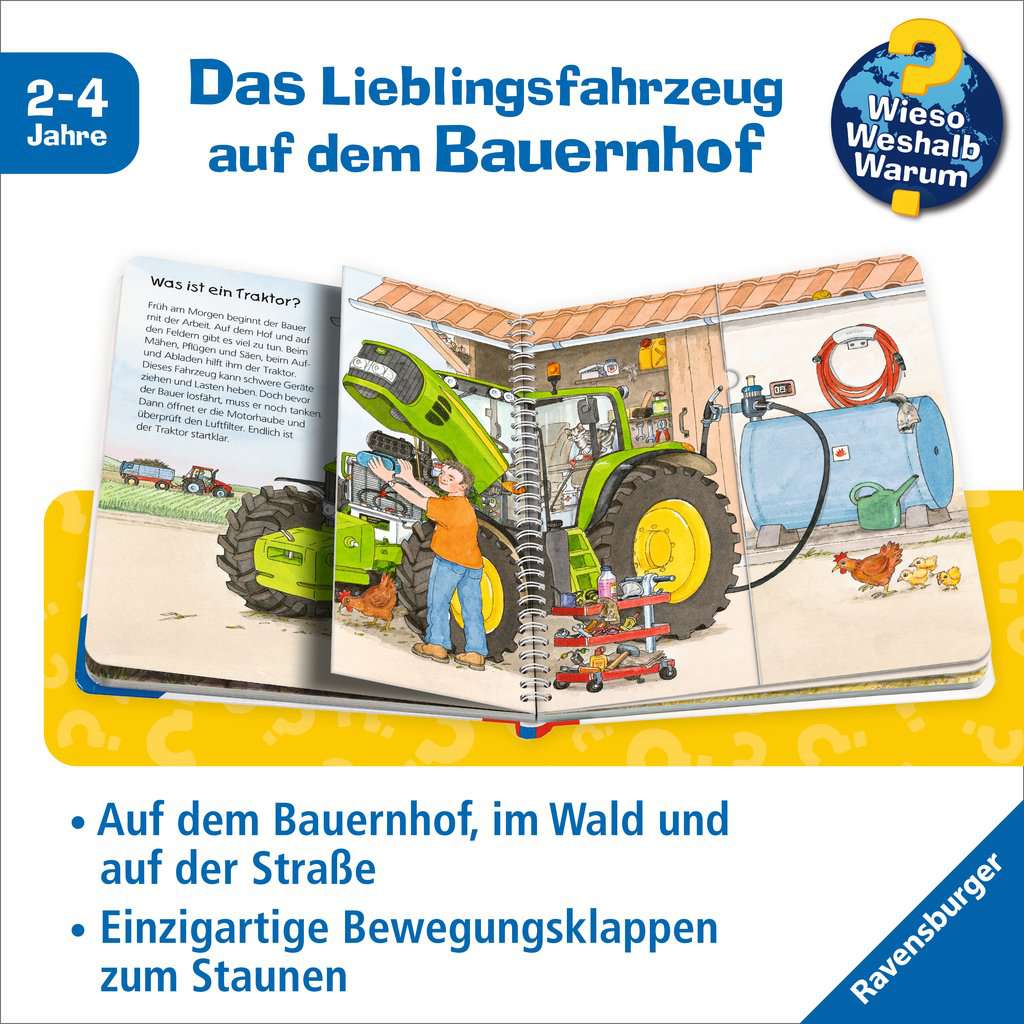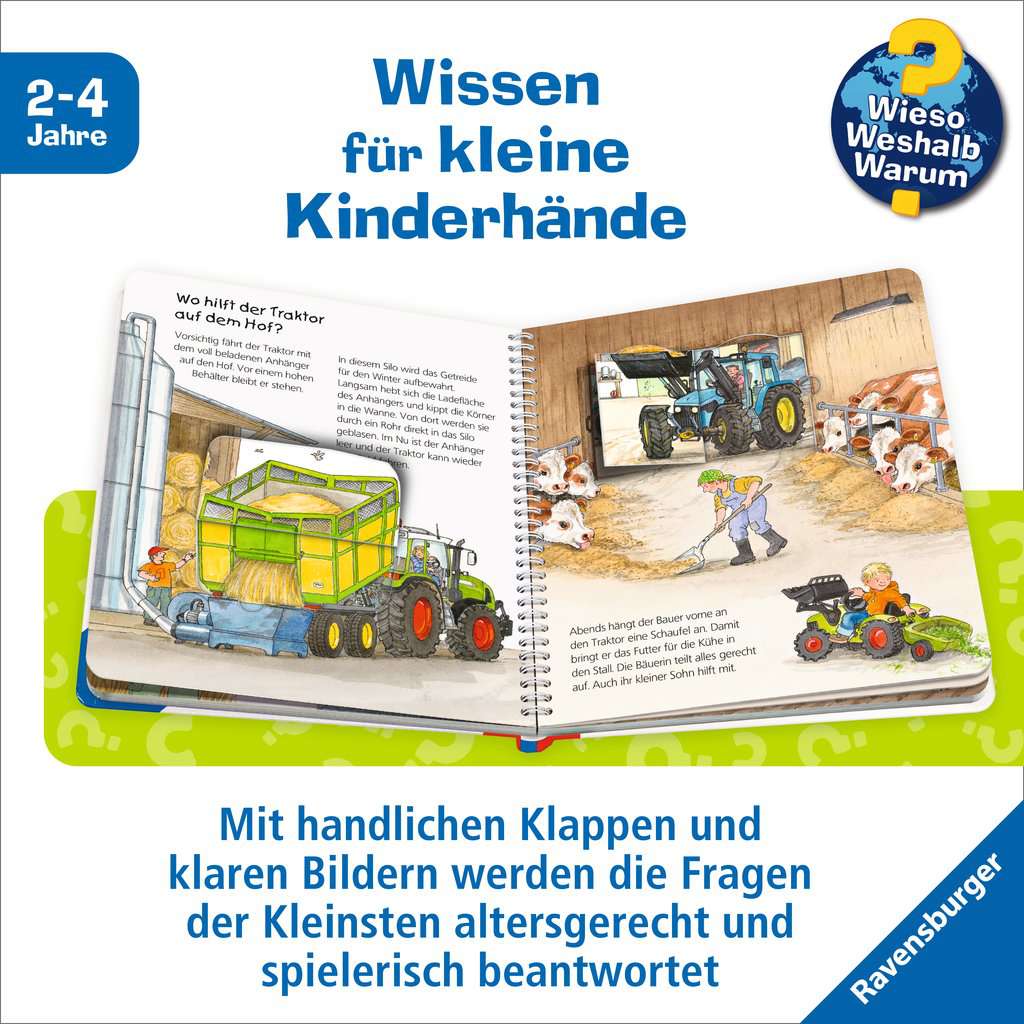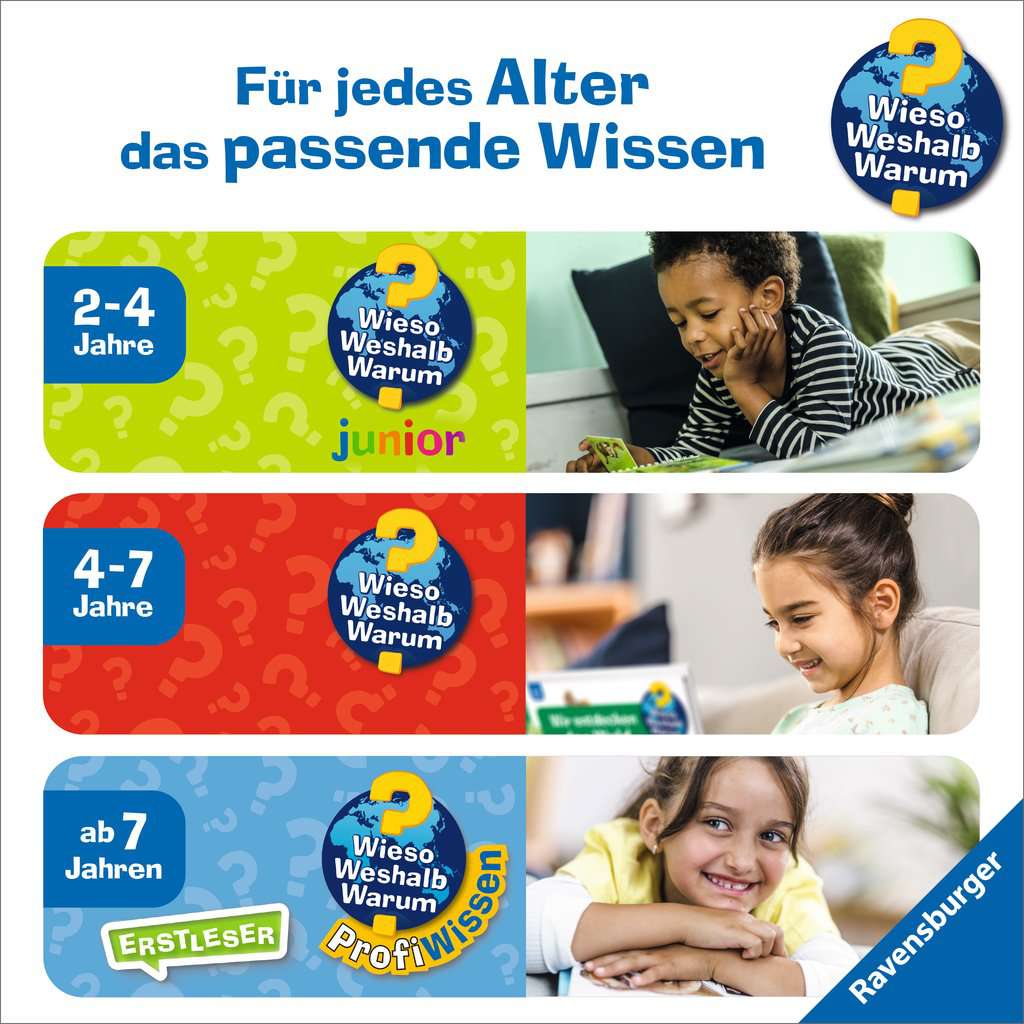 Why? Why? Why? Junior (Vol. 34): Tractors
Wieso? Weshalb? Warum? junior, Band 34: Der Traktor
View all books in the series
This book is about all the interesting things a tractor can do: plowing, harvesting, mowing, pulling trailers, lifting logs and moving snow. And every tractor needs new tires sometimes. With flaps to lift.


WWW Junior has sold over 6 million copies in Germany

WWW Junior has been translated into 16 languages

With playful elements, flaps to lift and windows to peer through

16 pp
2 years +
18 x 19,7 cm
EUR 11.99
January 2010
Wire-O
978-3-473-32815-4
• With flaps.
Content
Without a tractor, nothing happens on the farm! Even the youngest children who have encountered tractors in picture books, as wooden toys or as characters in TV shows know that. And yet it is always a surprise how early the word "tractor" enters children's vocabularies.
This book presents this most popular piece of farm equipment at work on its usual jobs - with different trailers or during the harvest - but also in situations that might not be familiar to young readers: moving snow, mowing the lawn, and with the combine harvester at midnight. In this book, children can witness one of their favorite vehicles in action and, with the help of numerous flaps, follow and understand its movements.
About the Series
WWW Junior is a unique invitation to discover the world in a playful way. The junior series features a compact format with large, movable flaps for kids thirsty for knowledge. Centered on who-what-how questions, the titles in this series take on fascinating subjects. The questions of 2- to 4-year-olds are to a large extent answered by information contained in the illustrations, complemented by clear, friendly texts.
The Author
Andrea Erne was born in 1958 in Stuttgart, Germany. She studied German, politics and cultural studies and began her career as an editor for a daily newspaper. She then moved to a large children's book publisher, and later began working freelance as an editor and author for book publishers and newspapers.
The Illustrator
Wolfgang Metzger is trained in lithography and graphic design. After his studies he illustrated textbooks for a long time, but has concentrated on designing and illustrating children's books for more than 20 years. His books have become bestsellers, with more than 8 million copies sold in German language territories. Wolfgang Metzger has four daughters and lives with his family near Stuttgart.
Rights Sold
Albanian (Albania, Kosovo, Macedonia), Bulgarian, Czech, Greek, Hungarian, Italian, Romanian, Russian (worldwide), Swedish