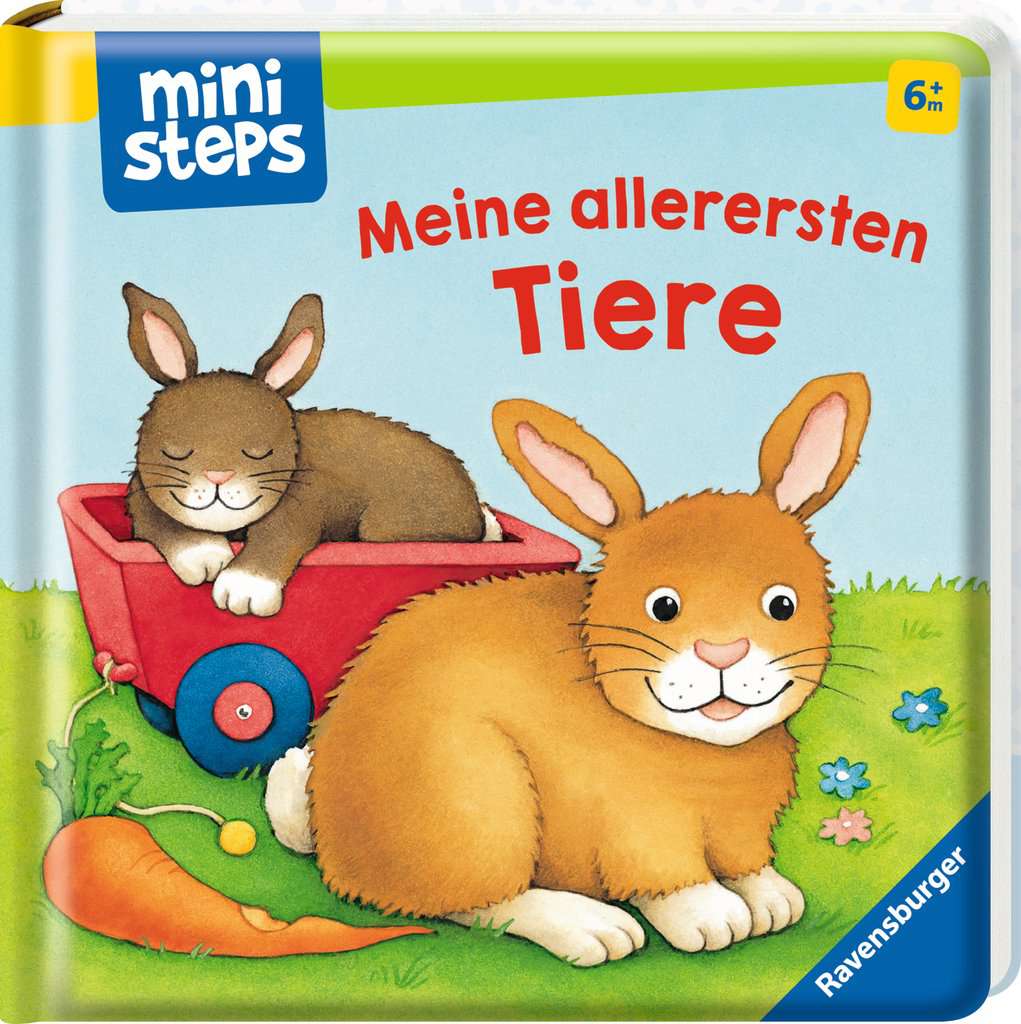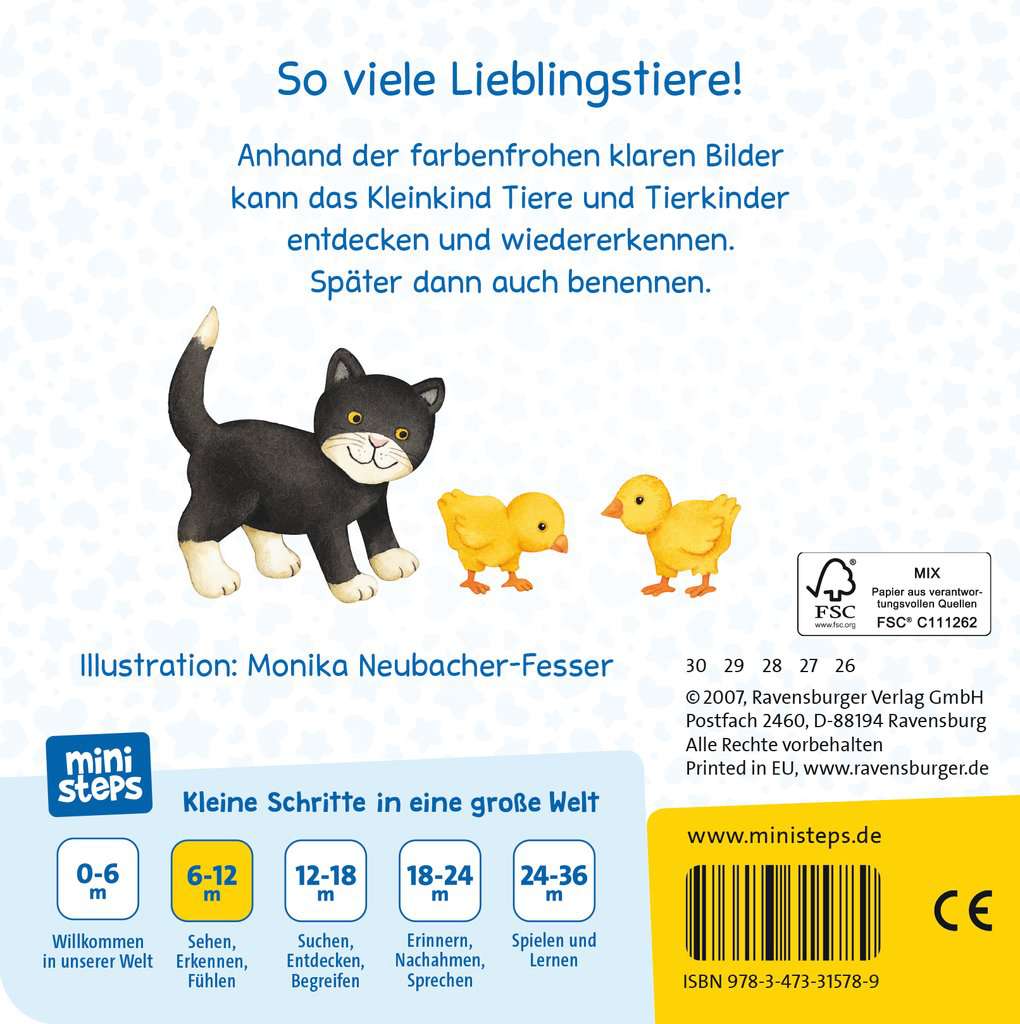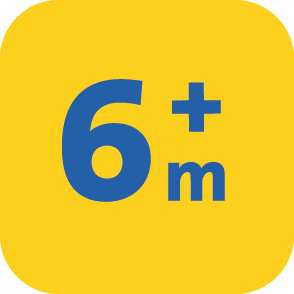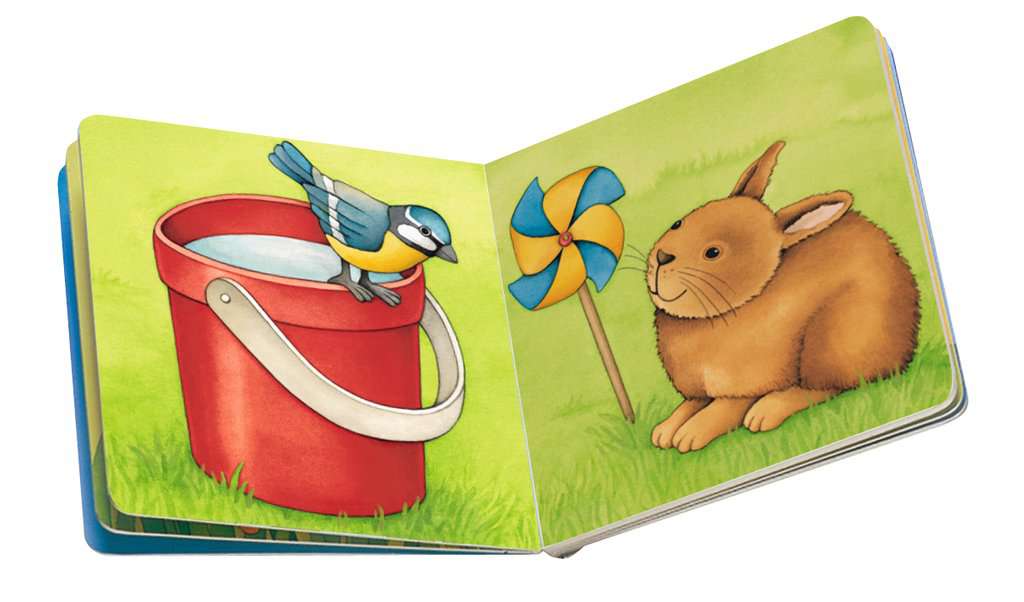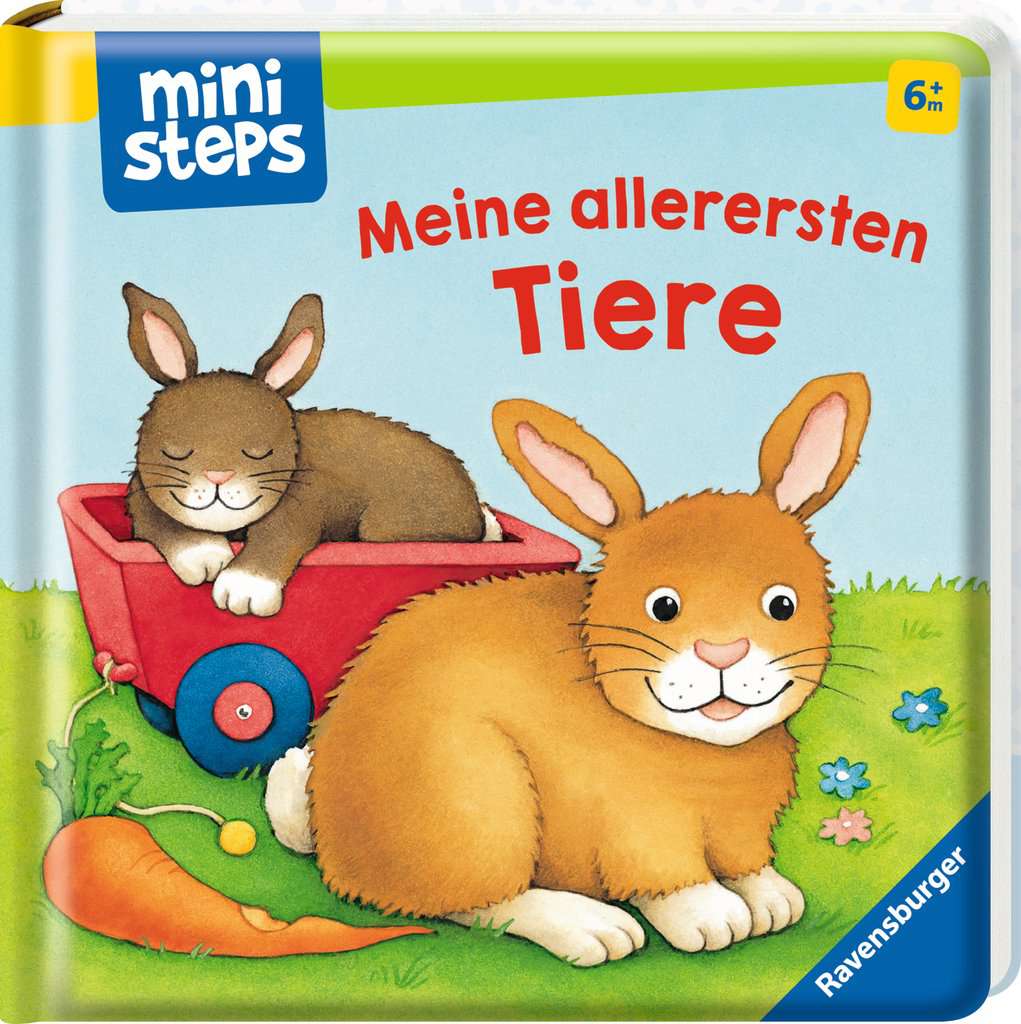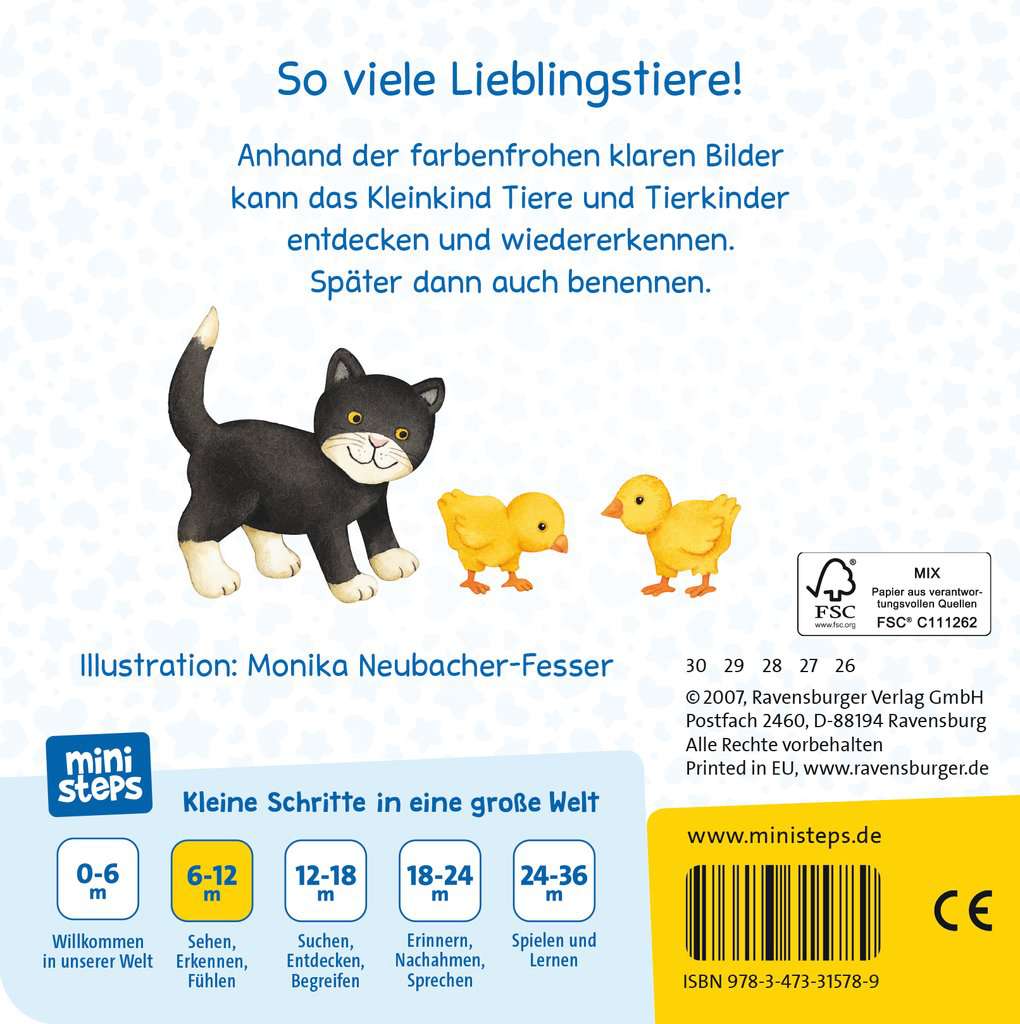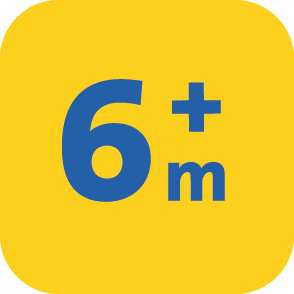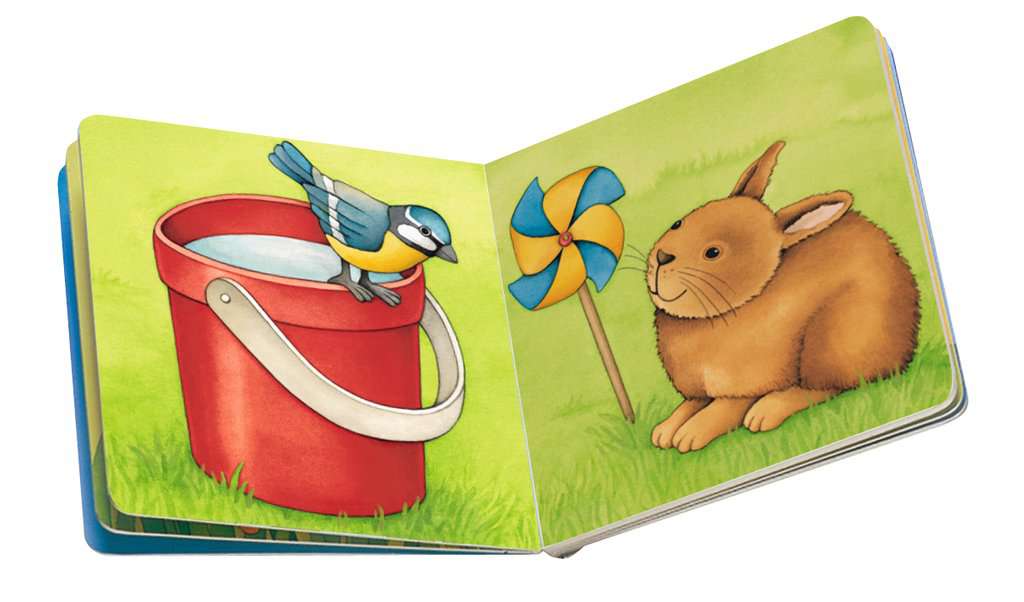 My Very First Animals
ministeps: Meine allerersten Tiere
View all books in the series
A board book aimed at very young children familiarizing them with different animals and naming them. The small format and the padded cover are perfect for little hands.
18 pp
6 months +
13,7 x 13,7 cm
EUR 5.99
June 2007
Board Book
978-3-473-31578-9
• With padded book cover.
About the Series
ministeps are made especially for very young children gaining their first experiences with books and toys. The products in the ministeps® program are uniquely designed to correspond to the physical, mental and emotional abilities of babies and very young children, ranging in age from infants to 36 months.
The Illustrator
Monika Neubacher-Fesser was born in 1959. After studying graphic and design in Kassel she worked for an advertising agency in Hannover. Since the birth of her first child in 1988 she has been working as a free lance illustrator. She also writes books on the subjects of silk painting and hobby and crafts. Monika Neubacher-Fesser lives with her husband and two children in Hannover.
Rights Sold
Romanian