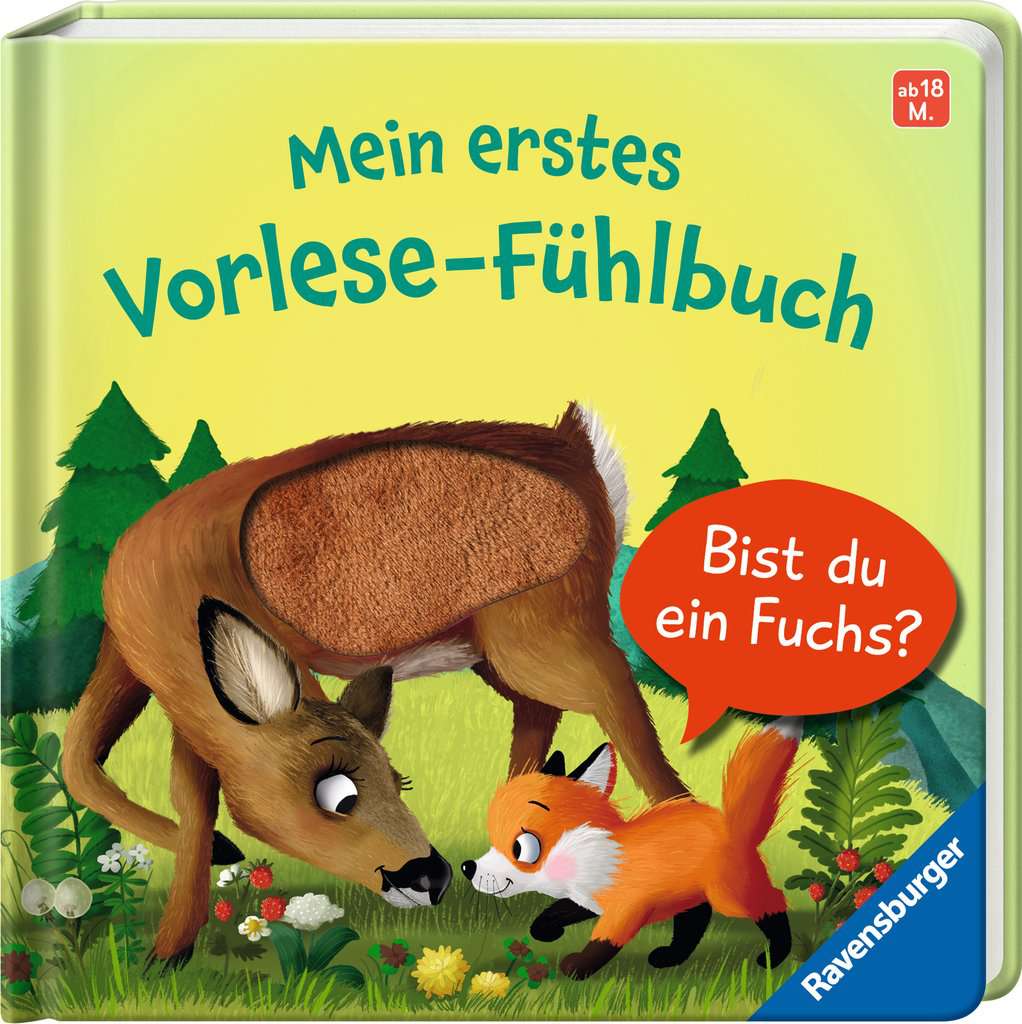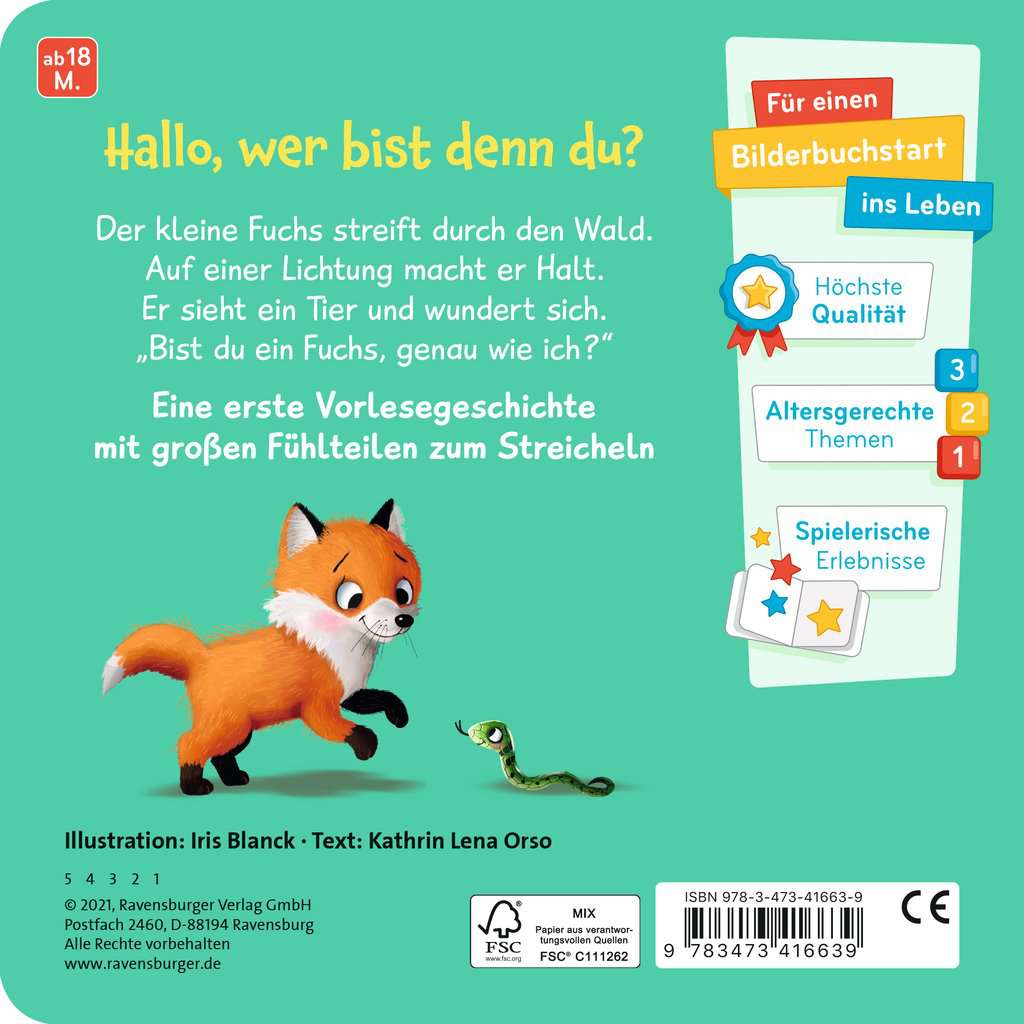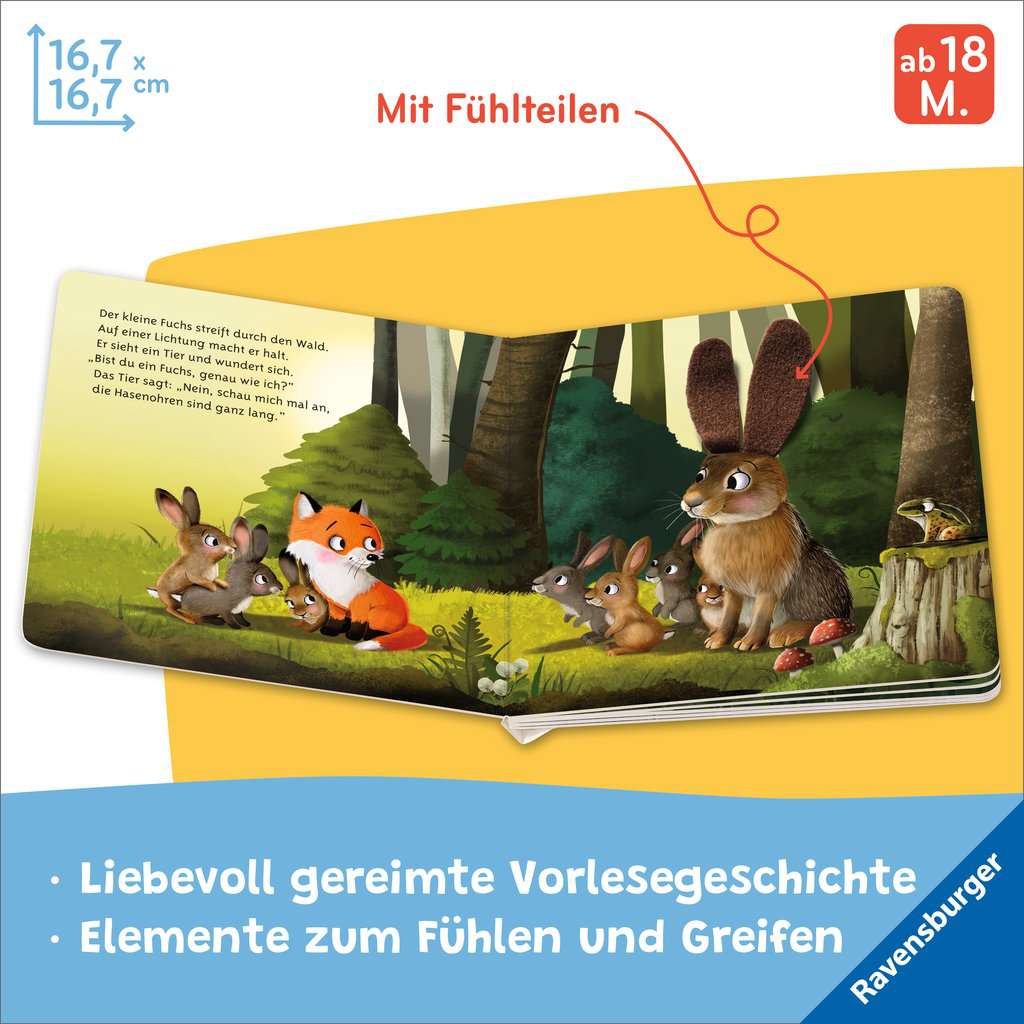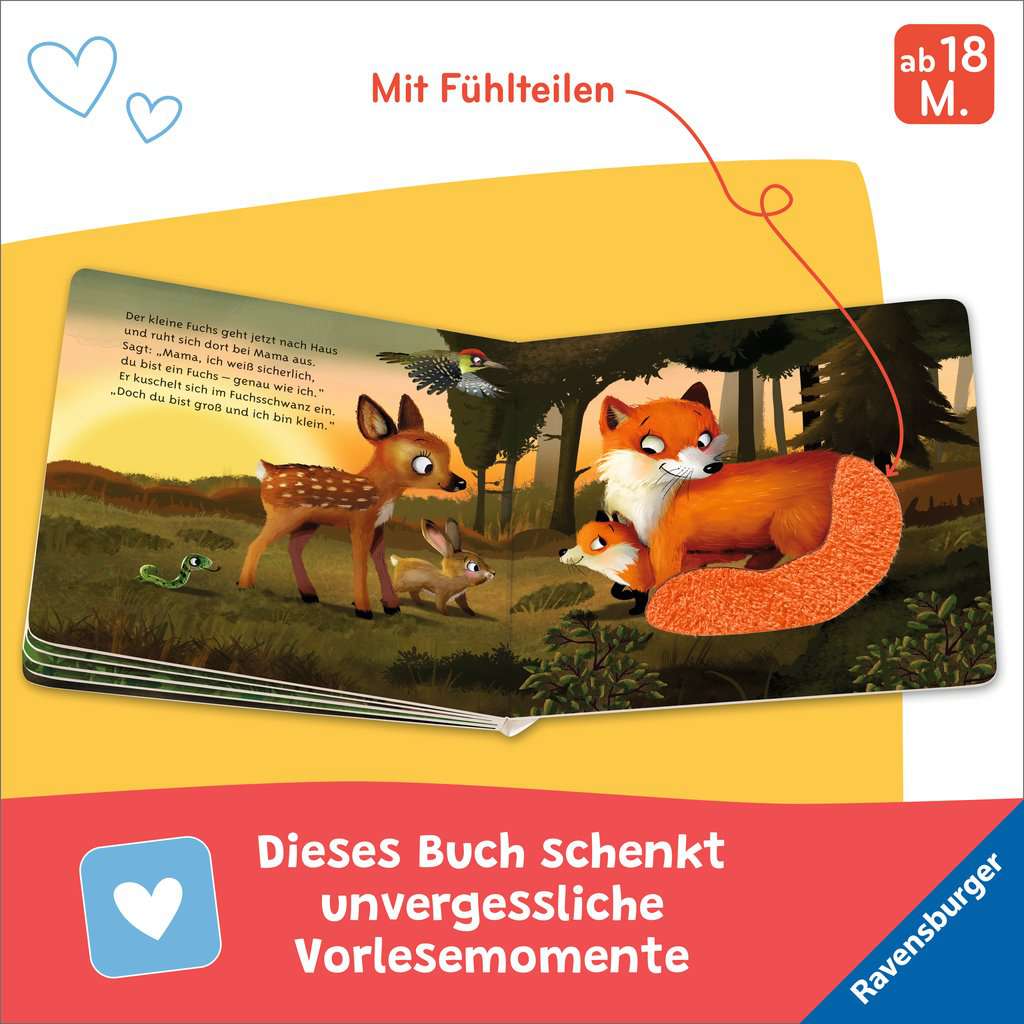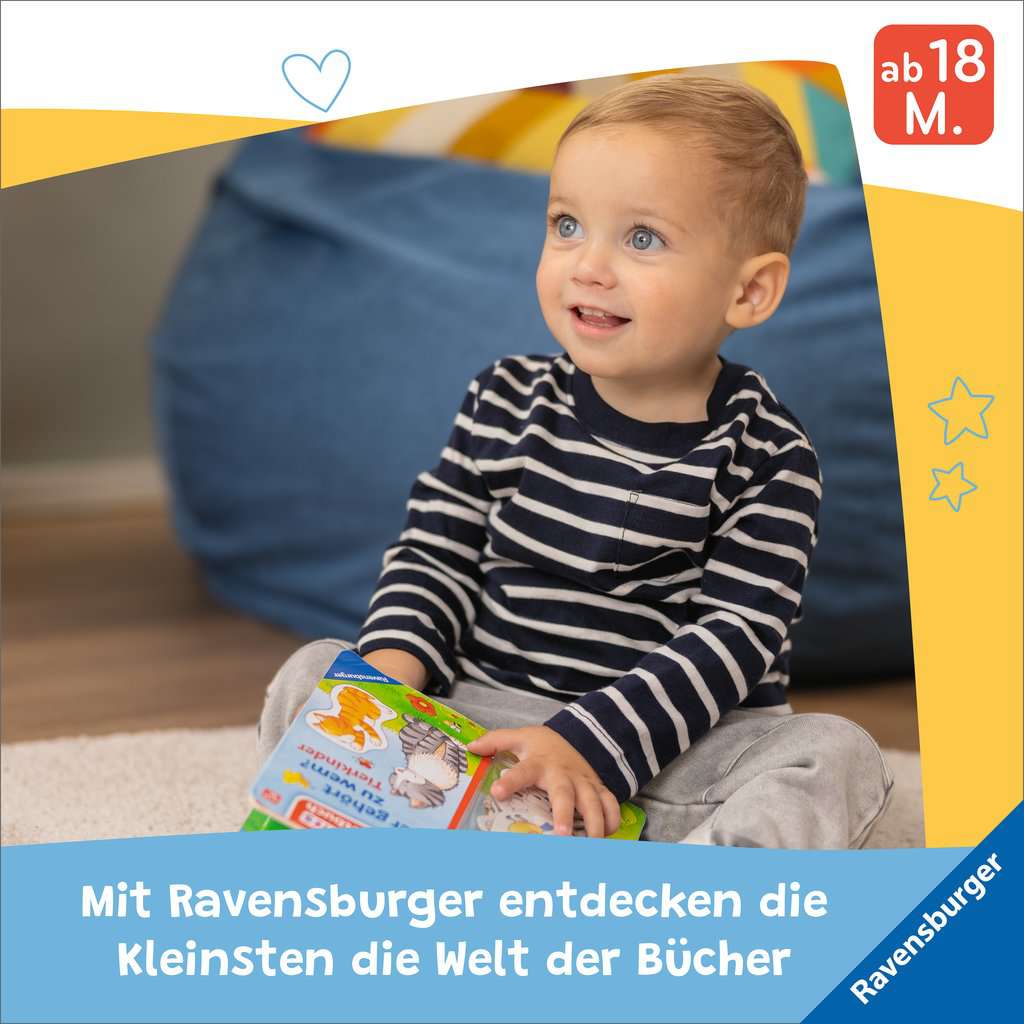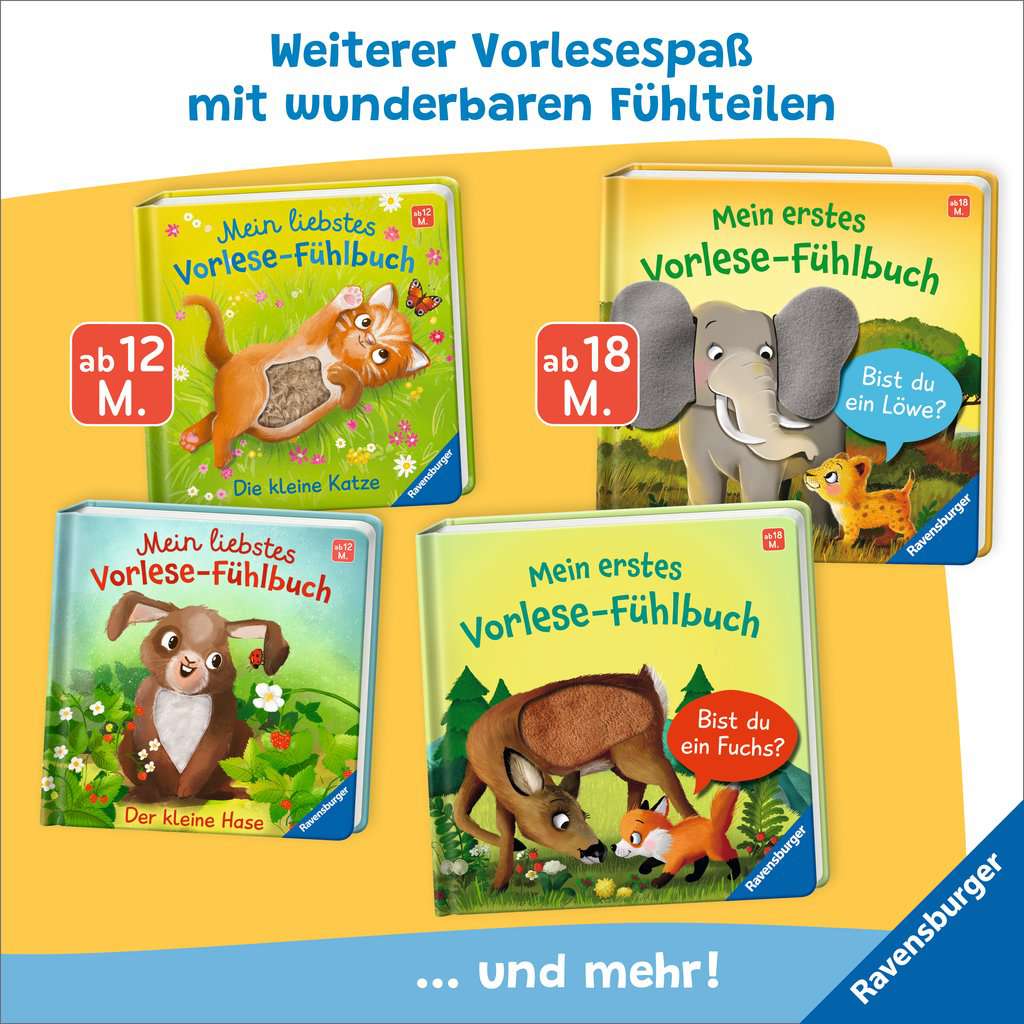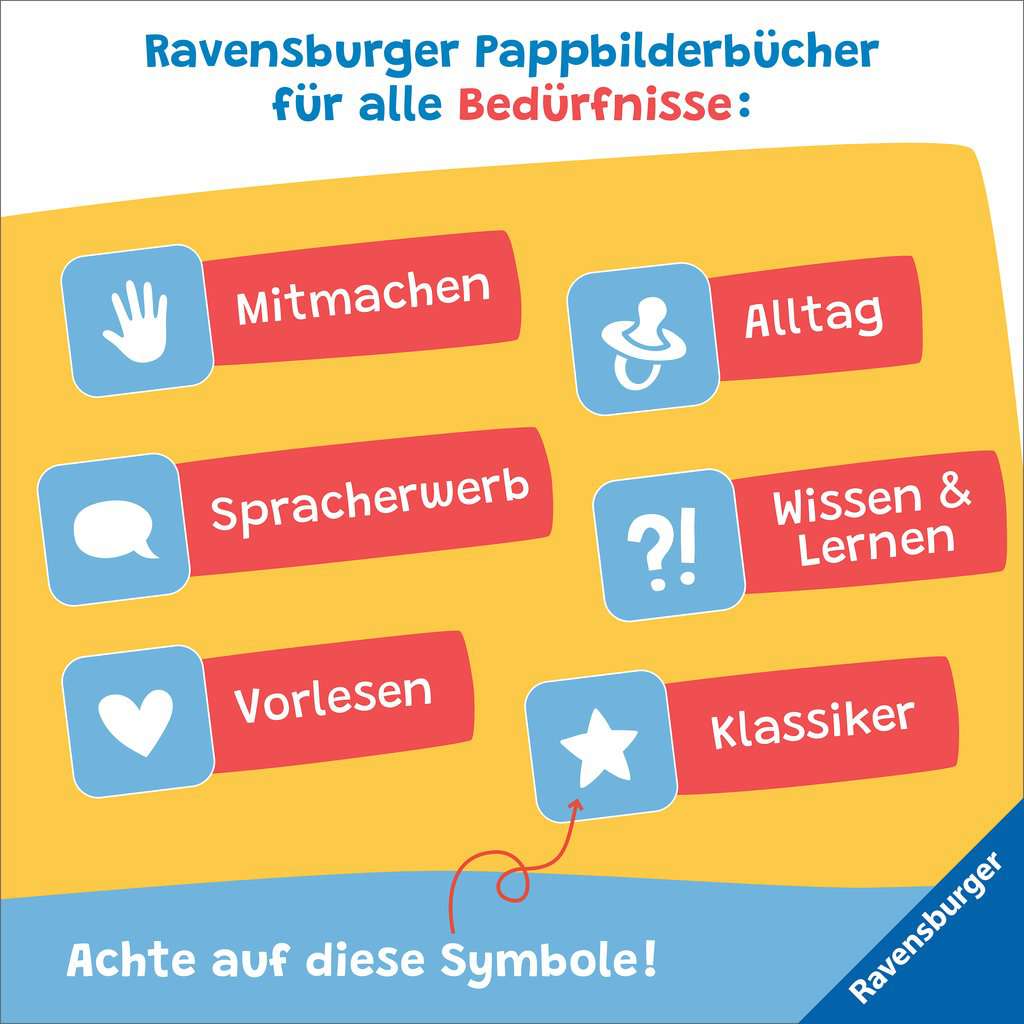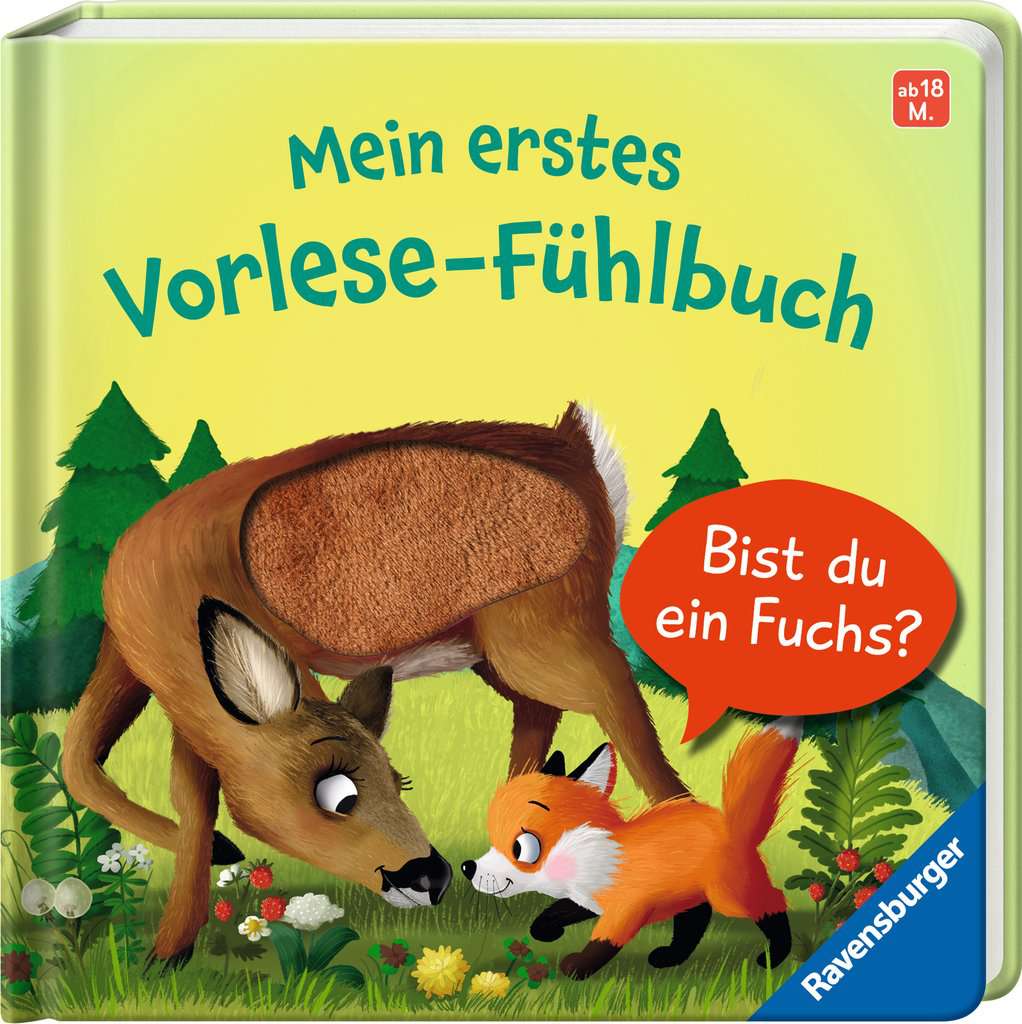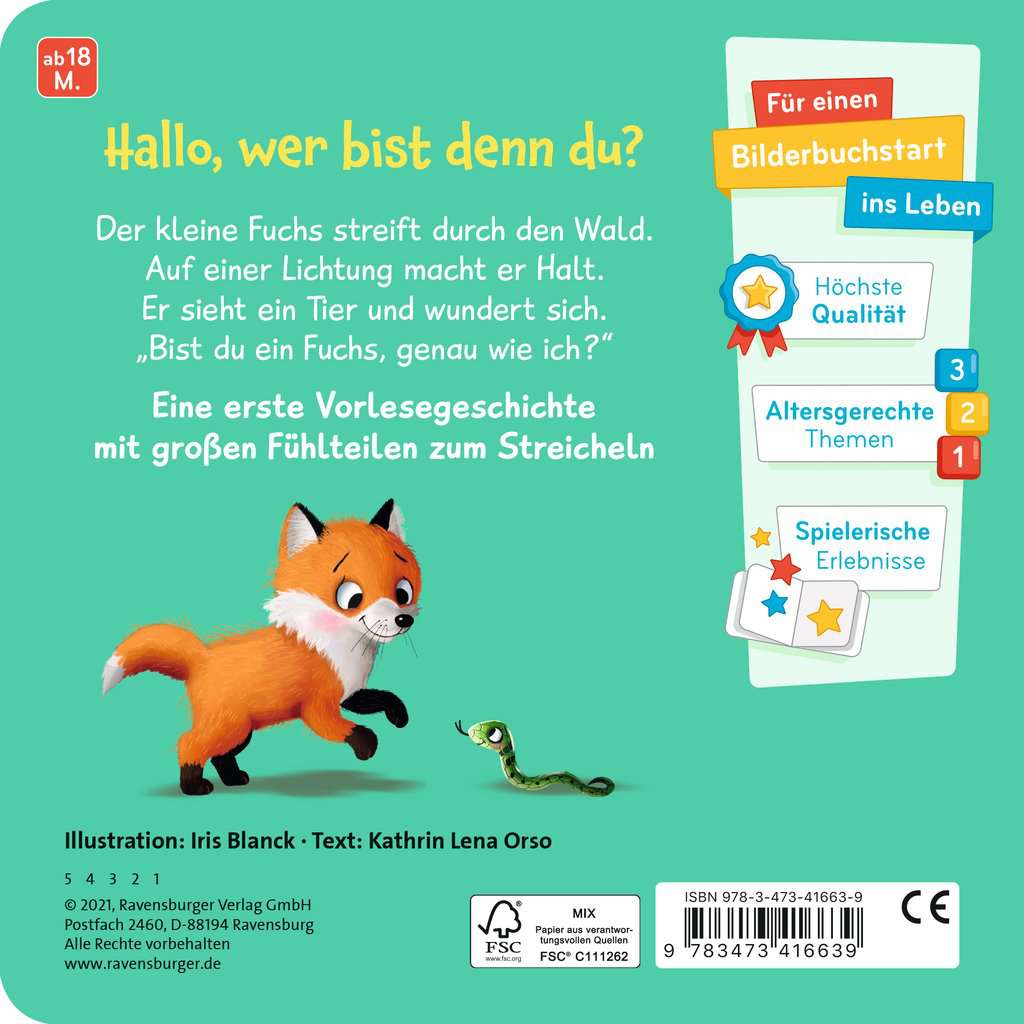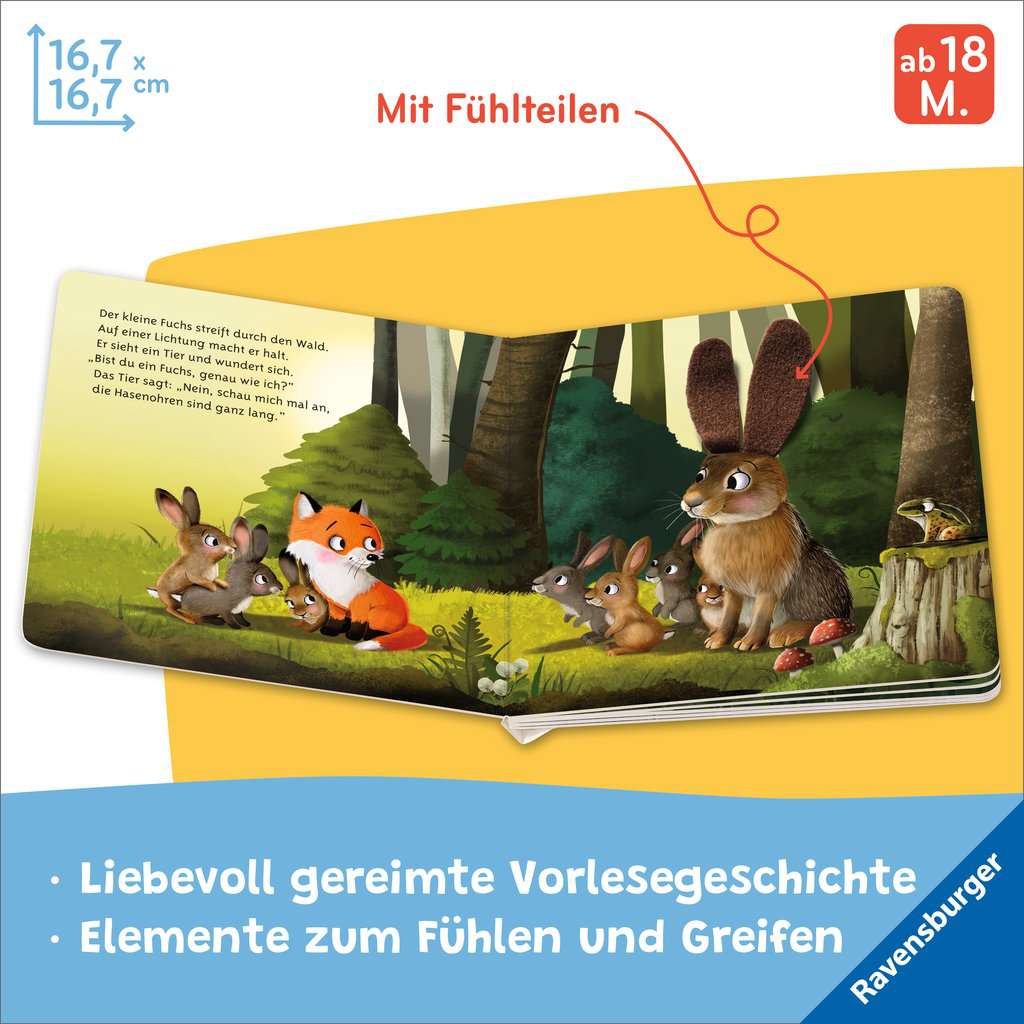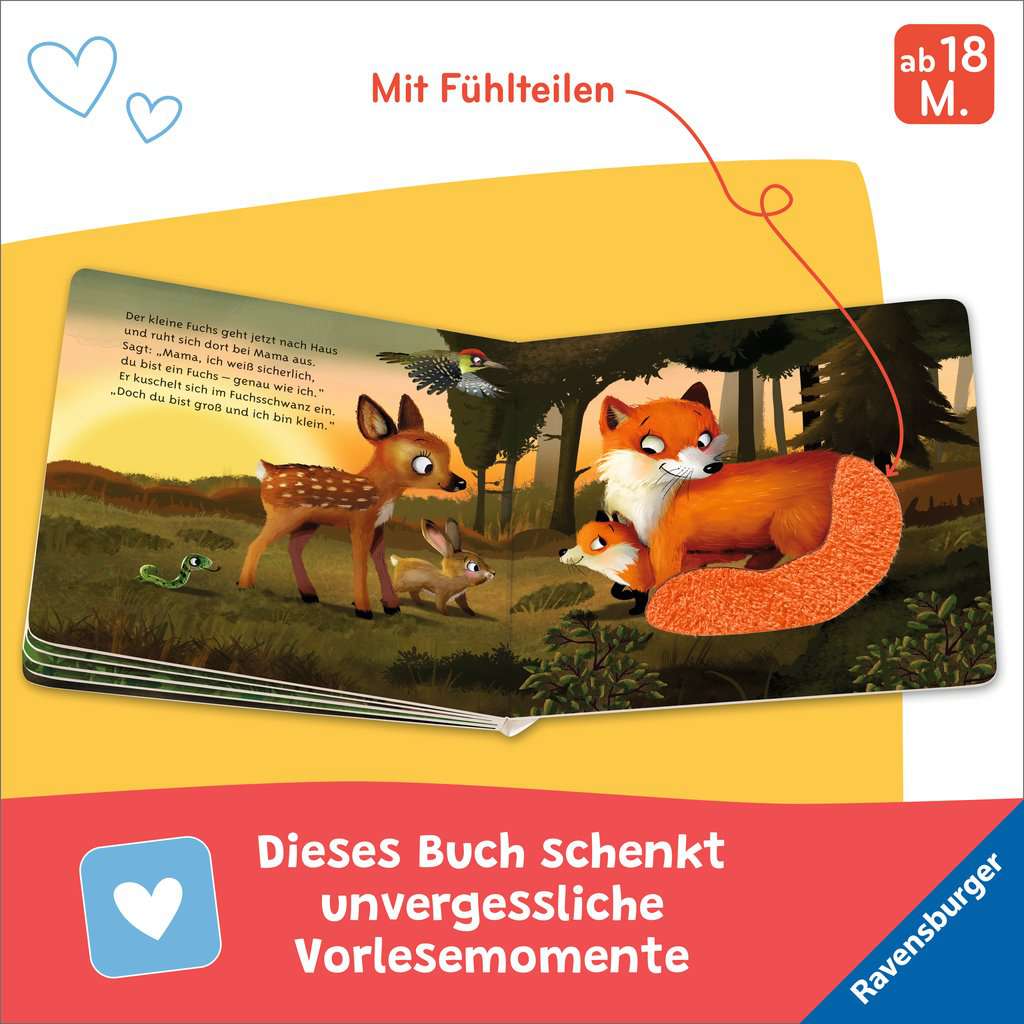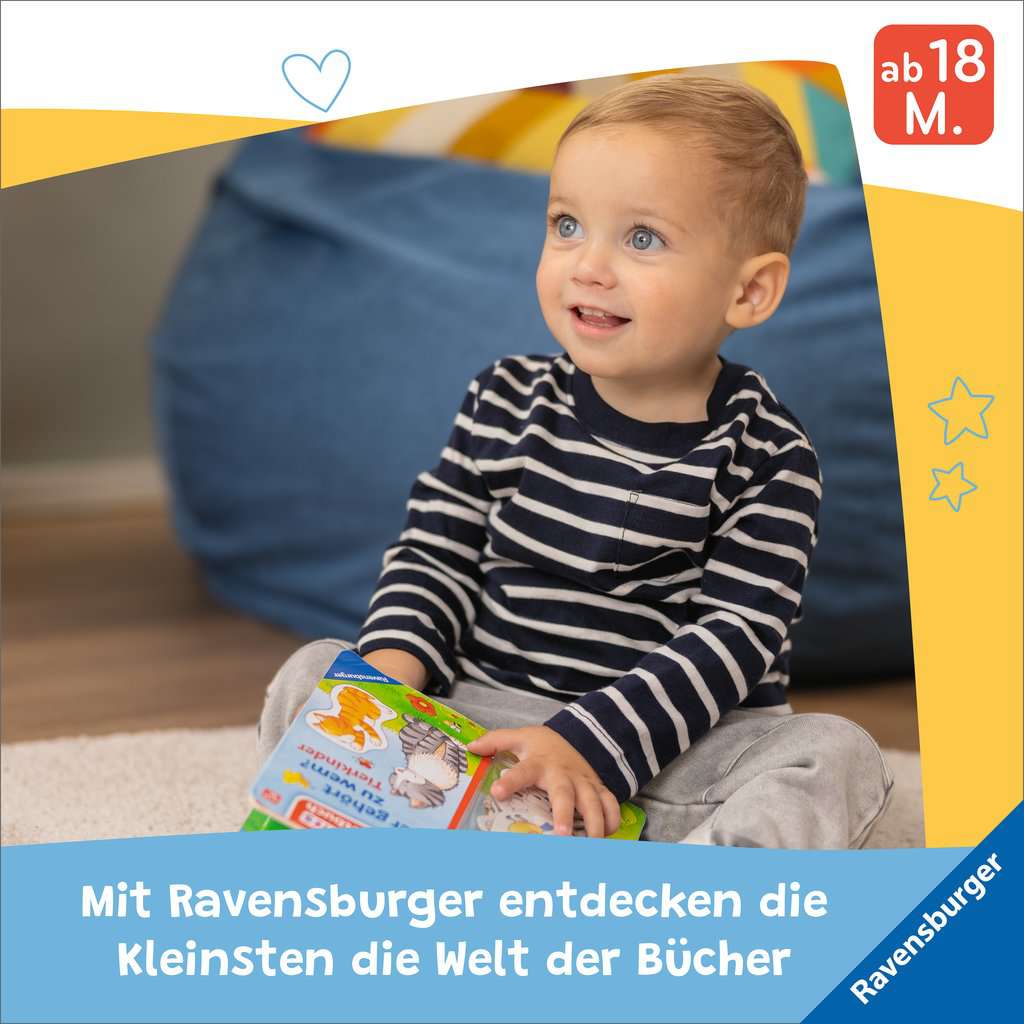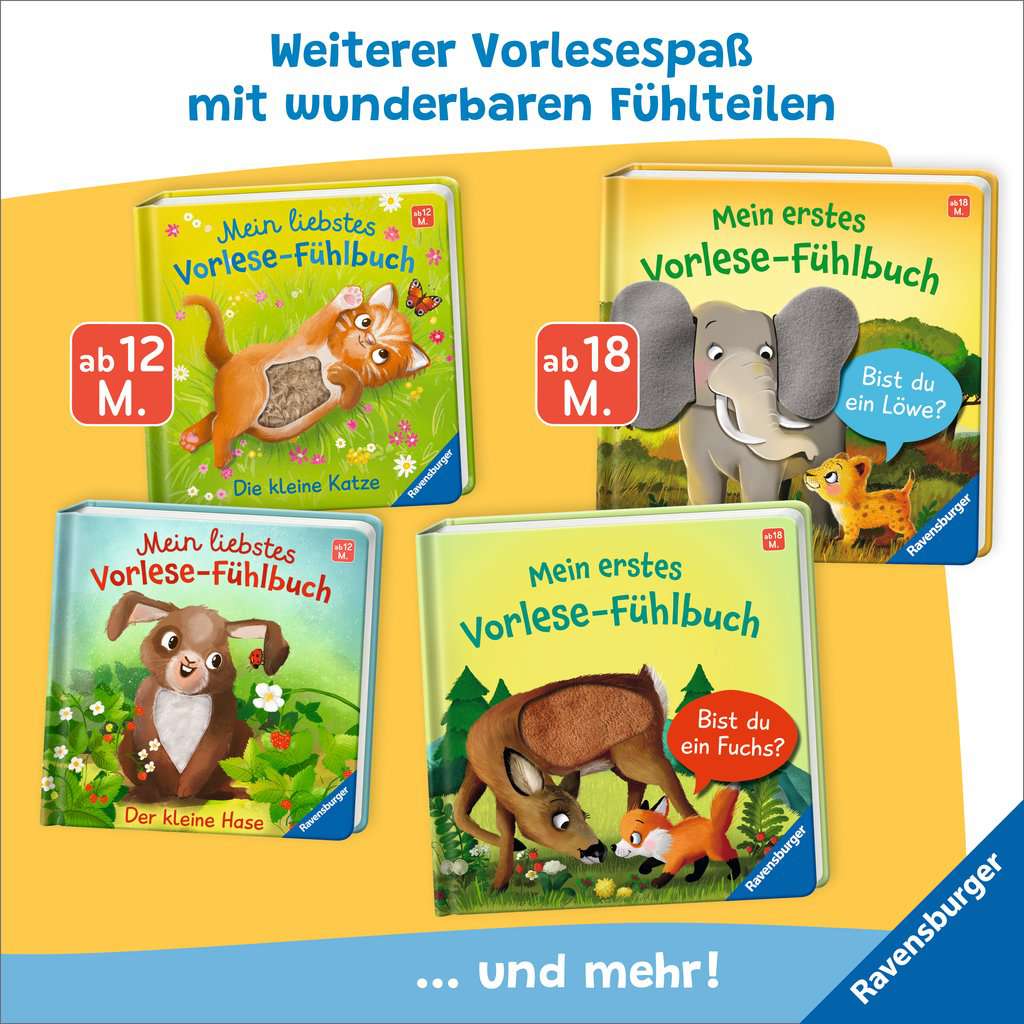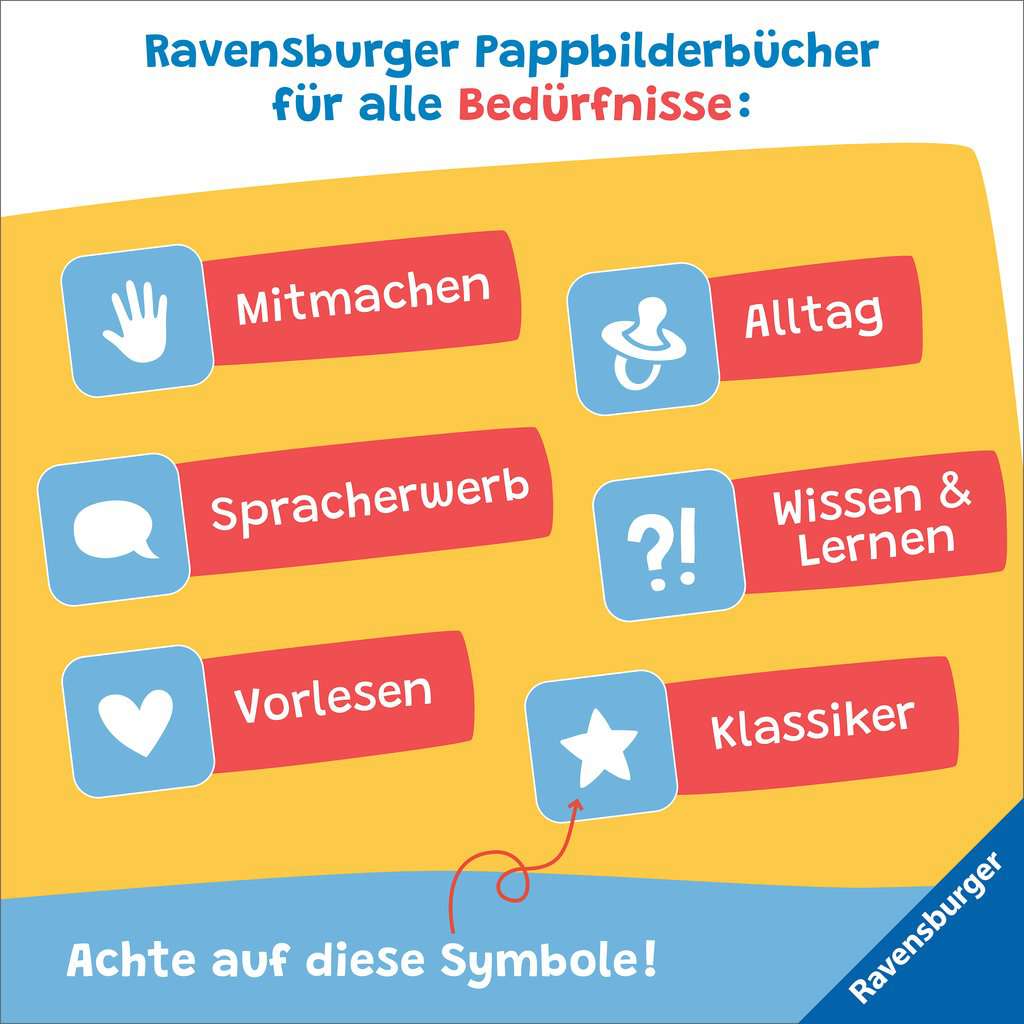 My First Read Aloud and Feel Book: Are You a Fox?
Mein erstes Vorlese-Fühlbuch: Bist du ein Fuchs?
View all books in the series
Read aloud, feel and marvel


Affectionately rhymed stories to read aloud

Fascinating tactile elements inspire children to touch

Playfully supports motor skills and language acquisition

10 pp
18 months +
16,7 x 16,7 cm
EUR 11.99
June 2021
Board Book
978-3-473-41663-9
• With book cover.With sensing parts.
Content
This charming story to read aloud takes children 18 months and over on an exciting journey of discovery. Together with the little fox, they explore the forest, encountering many different animals – which the little ones can even touch! How smooth the snake's skin is and how fluffy Mummy Fox's tail! The fascinating tactile elements and the charming rhymes promote toddlers' motor skill development and playfully inspire them to learn to talk.
About the Series
Very young children love when they happen to know something the adults don't – that's the attraction of this guessing game. The repetitions in the story allow even younger children to follow along. At the same time, this book allows them to discover various animals, pet them and experience their different haptics.​
The Author
Kathrin Orso spent her childhood in Landshut, Bavaria. Inspired by the books by Enid Blyton her big dream was to found a detective gang. Since this dream didn't come true, she started writing down her own adventure stories. In 2018 she became a freelance writer. In addition to youth novels and reading stories she writes lyrics for children's songs, picture books and comics.
The Illustrator
Iris Blanck grew up in Hamburg where she studied illustration at the College of Design. She subsequently worked as a screen and character designer for children's CD-ROMs and an animation production before becoming a freelance illustrator and art director in 2004. Since then, she has created illustrations and mascots for numerous children's books, textbooks and online portals and couldn't be happier with her decision.