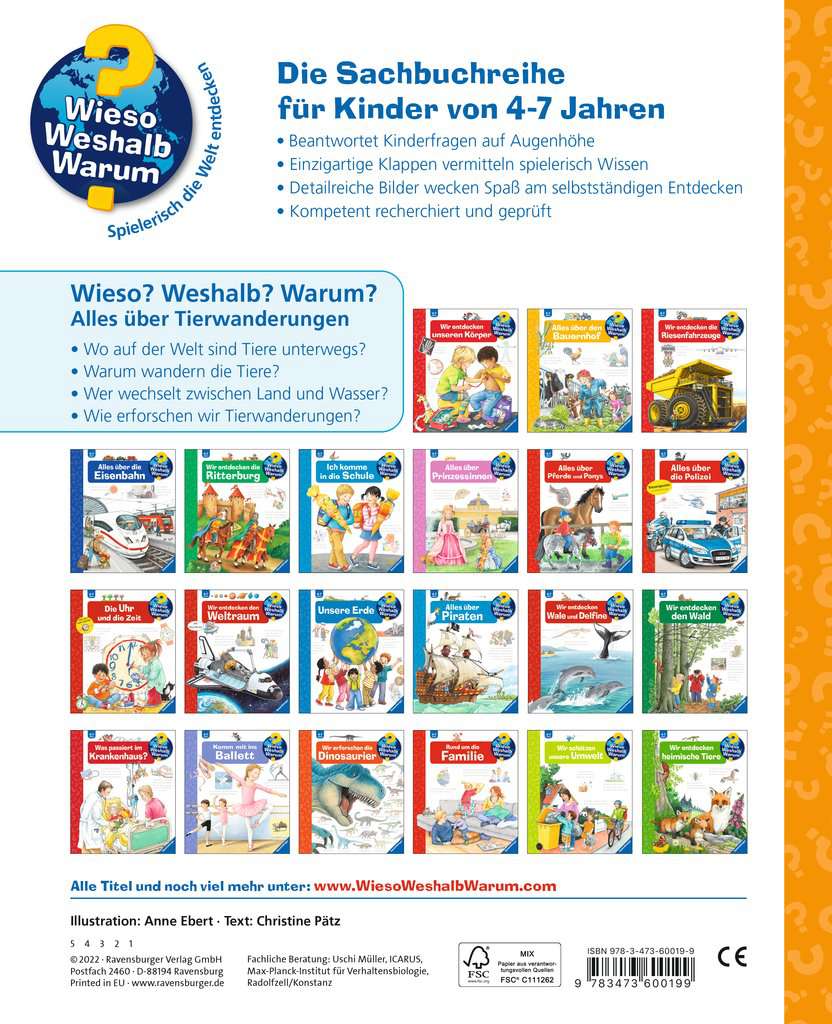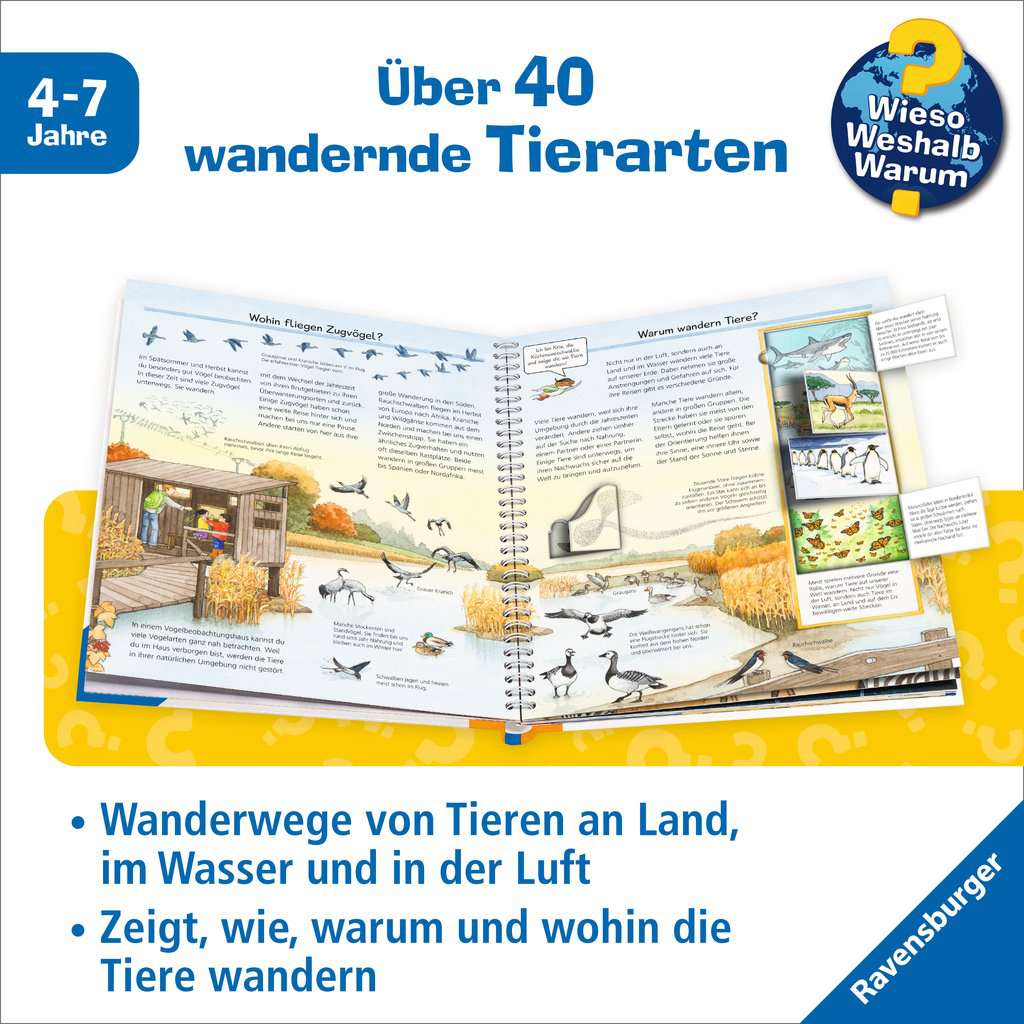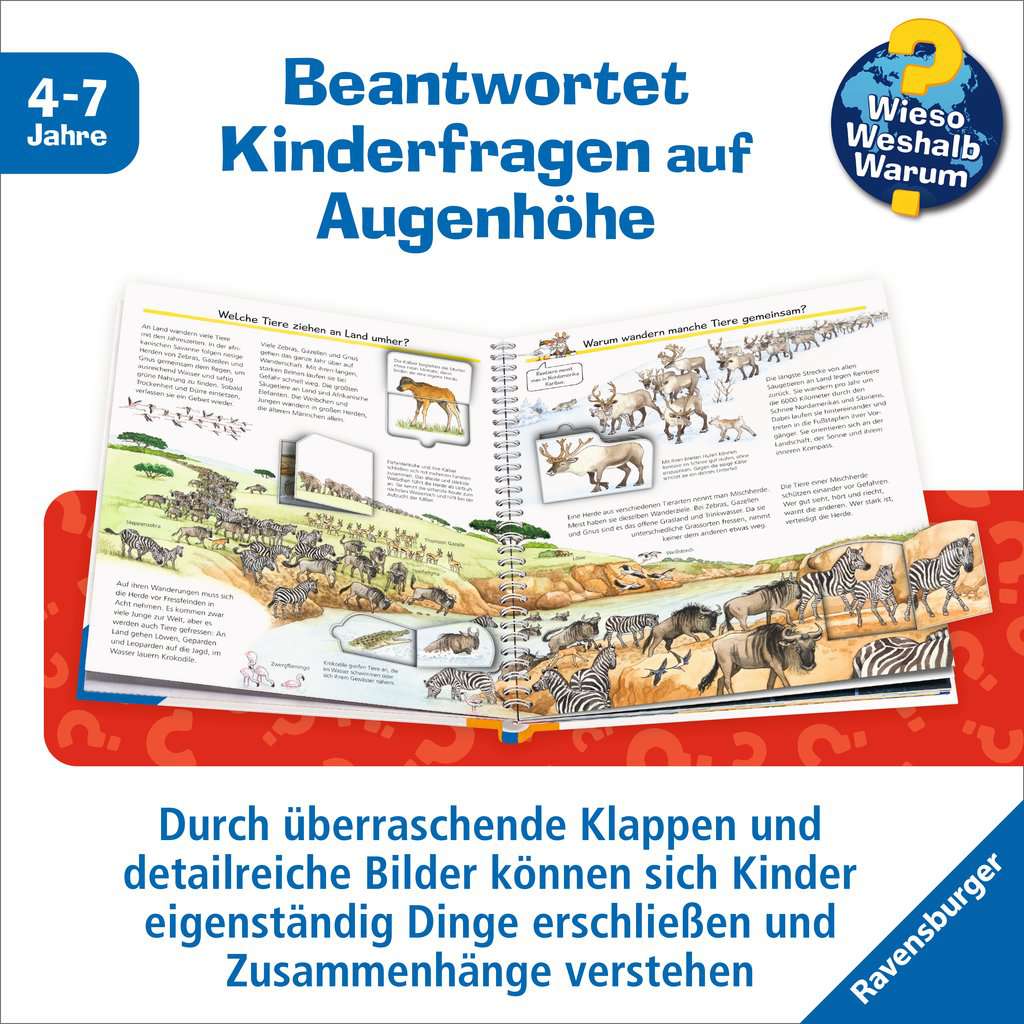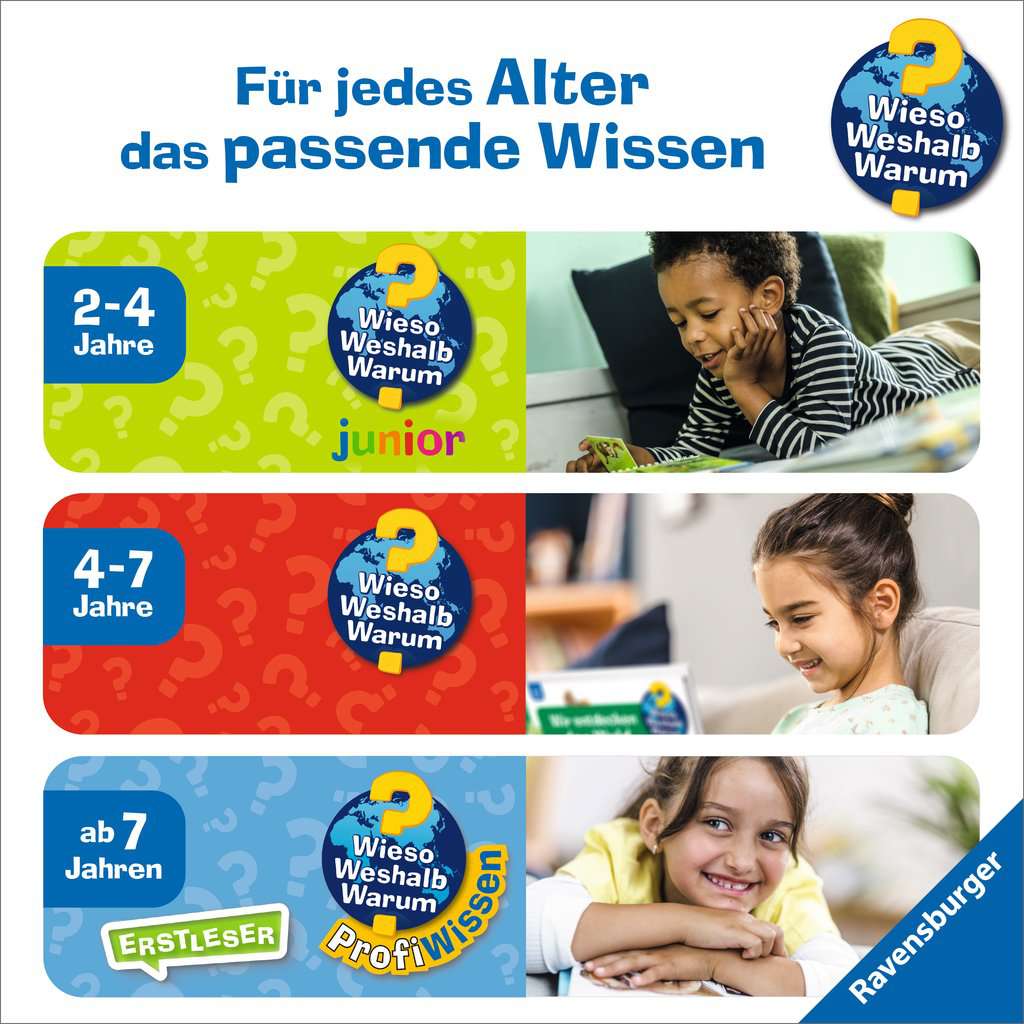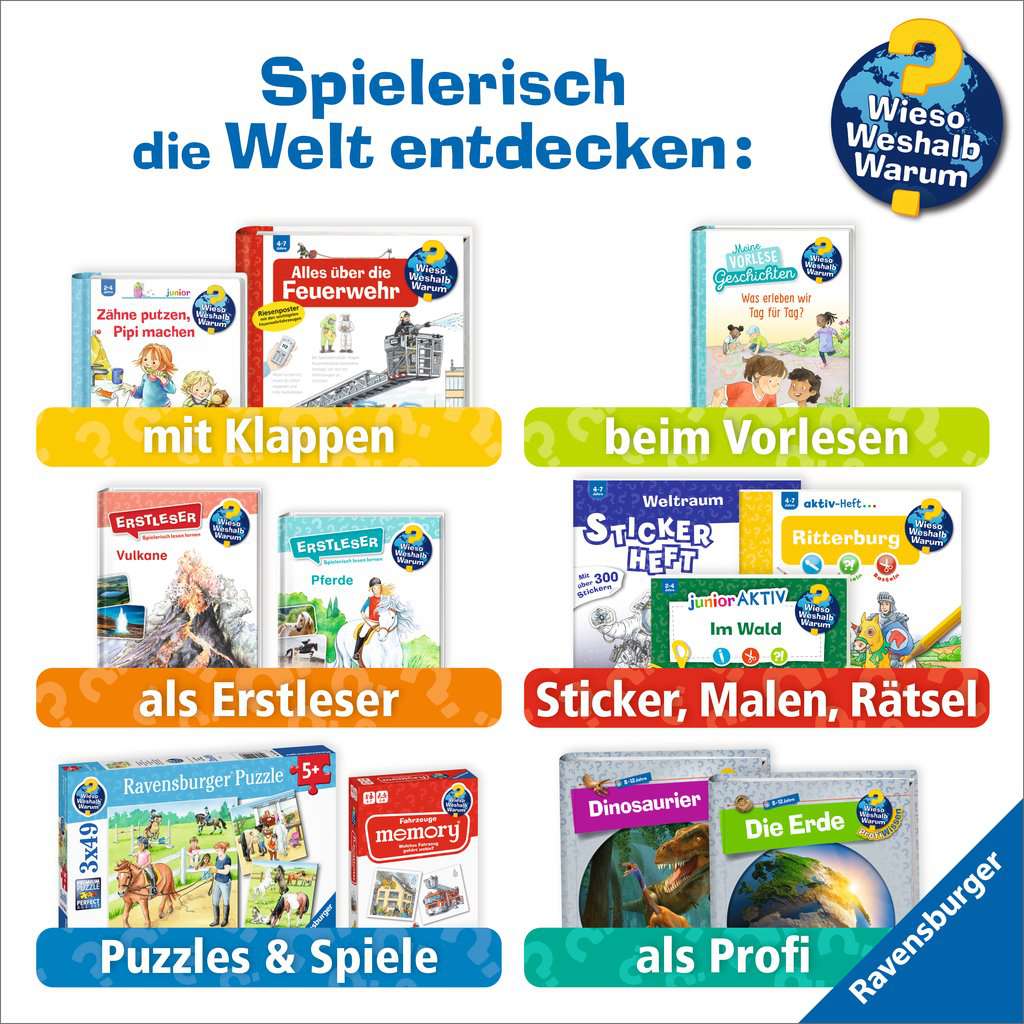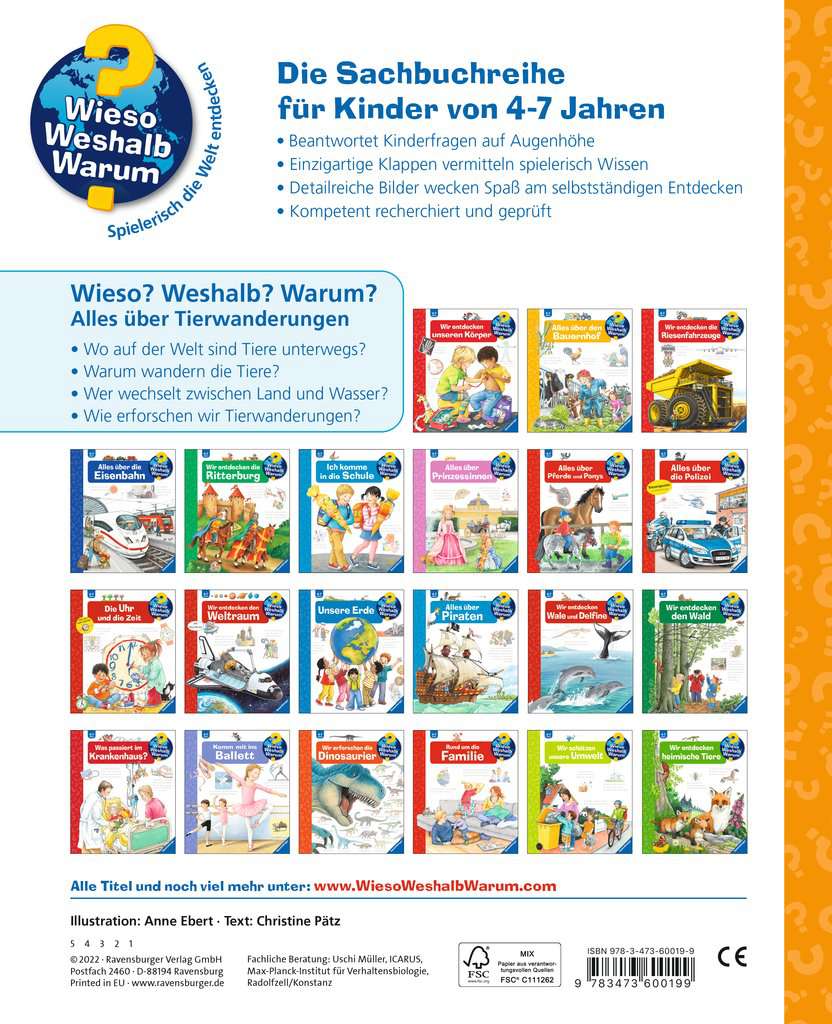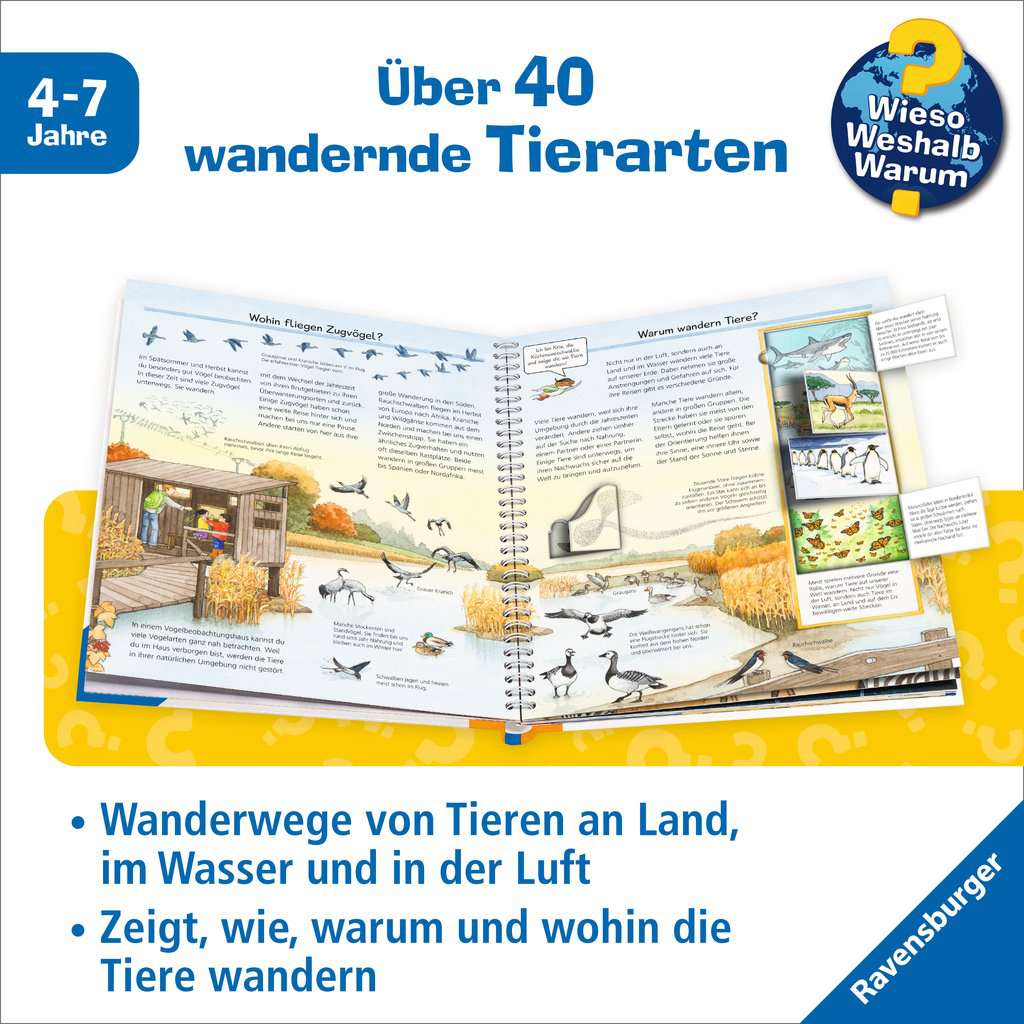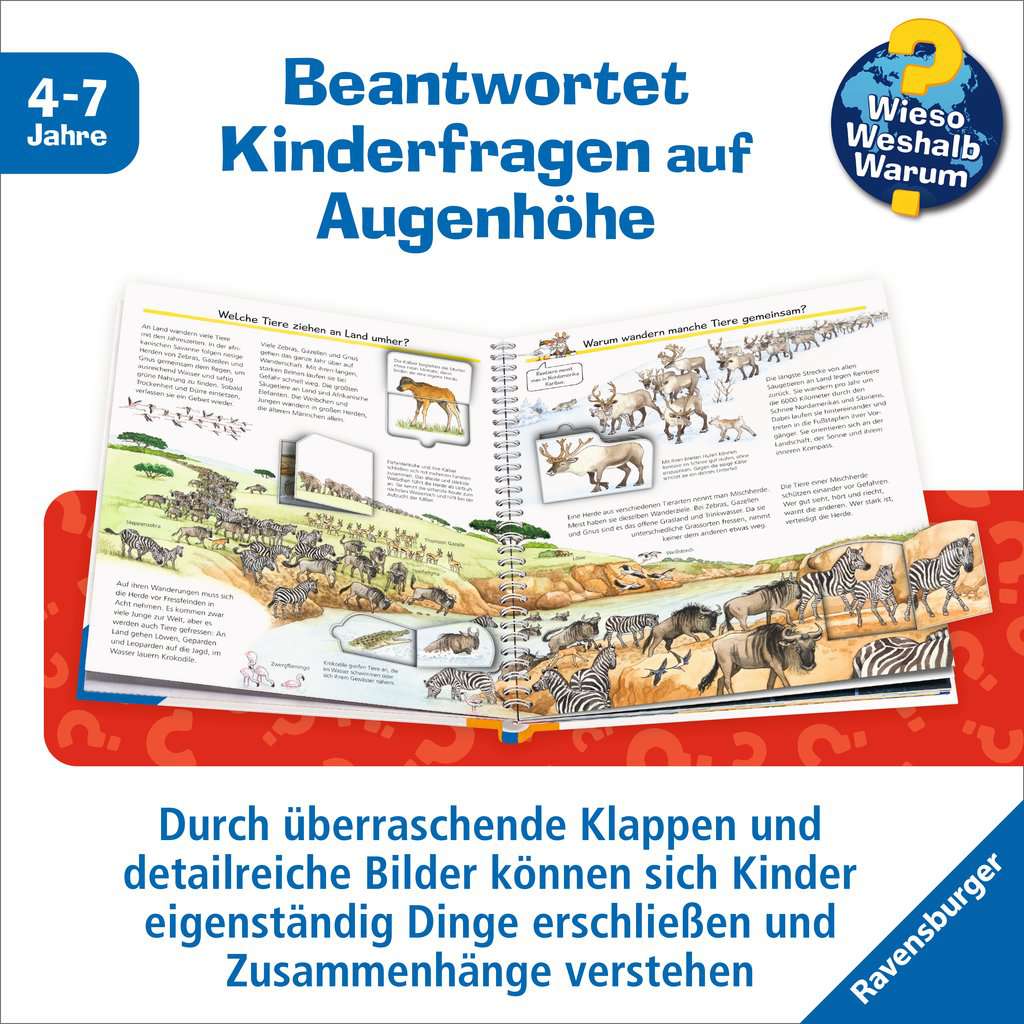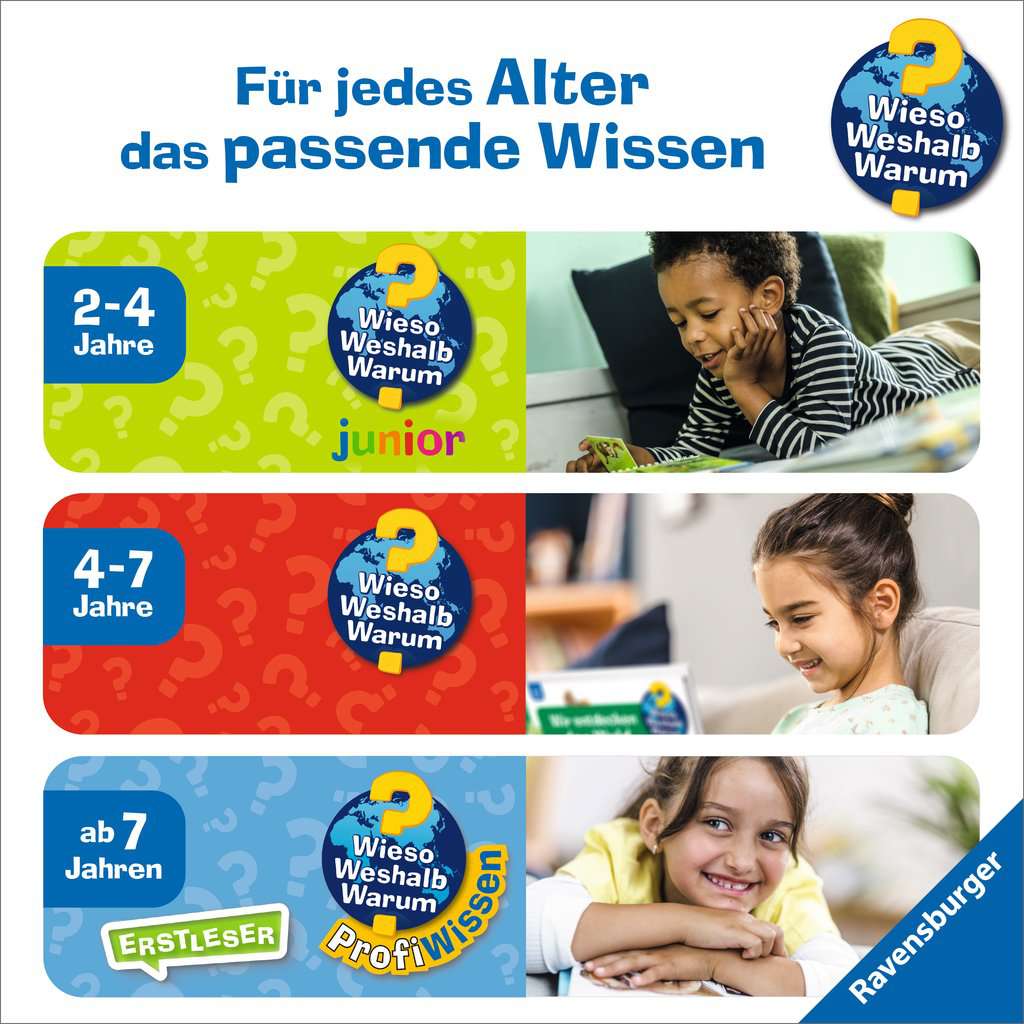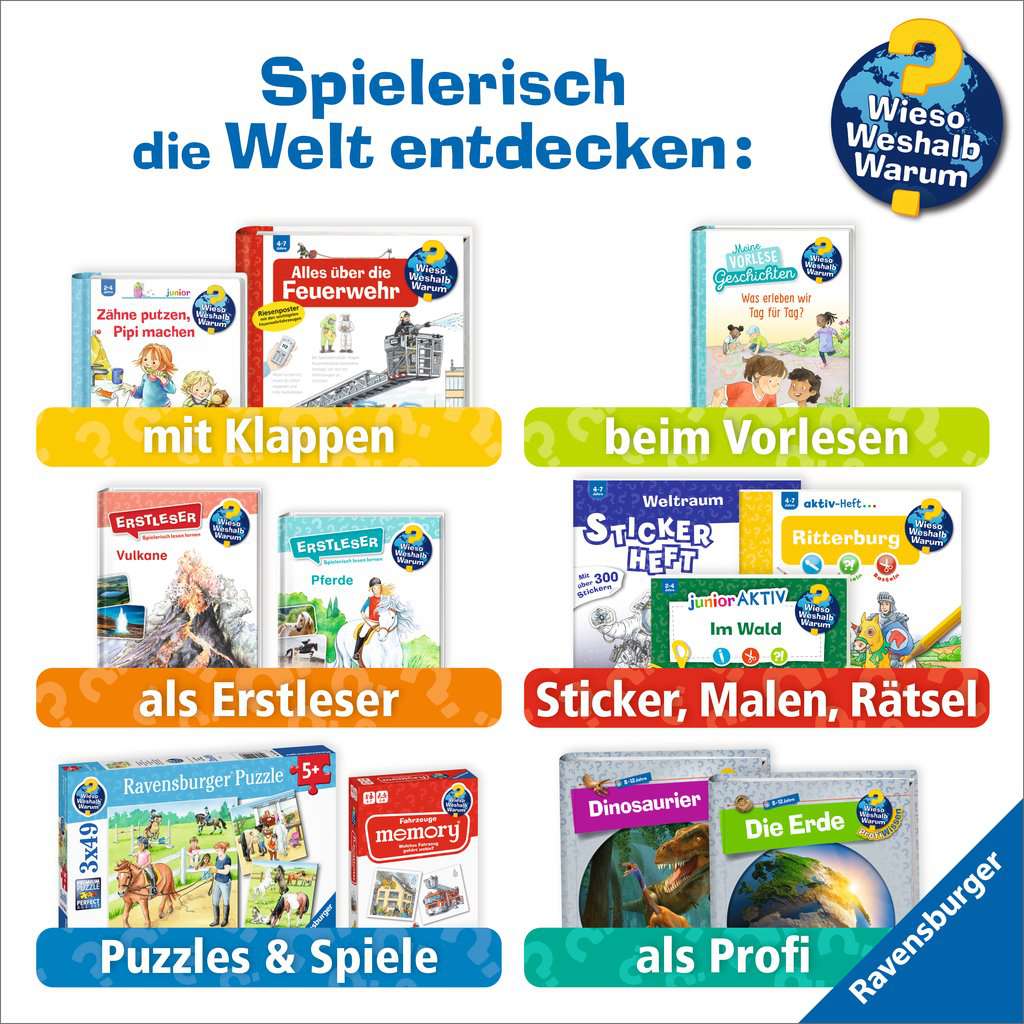 Why? Why? Why? (Vol. 37) All About Animal Migrations
Wieso? Weshalb? Warum?, Band 37: Alles über Tierwanderungen
View all books in the series


Kindles children's enthusiasm for biodiversity and nature conservation

Features stunning panoramic scenes and an overview map

Fact-checked by the ICARUS animal research team at the Max Planck Institute

16 pp
4 years +
24,5 x 27,8 cm
EUR 14.99
November 2021
Wire-O
978-3-473-60019-9
• With flaps and half-punchings.
Content
Where do migrating birds go? Why does a reindeer never wander by itself? How do animals find their way? In the perpetual ice, deep in the ocean or on the sunny savannah – animals are on the move all over the world. Some are looking for food, others for a place to spend the winter. Some have their offspring at their destination. Using flaps, children accompany the Galapagos land iguana on its descent into a volcano, fly over the Himalaya with bar-headed geese and join a research team to observe megabats in Africa.
About the Series
The WWW series stands out for its playful, enticing way of conveying just the information that kids want to know. Centered on who-what-how questions, the titles in the series explore subjects of great interest to young children. The thousands of questions children ask daily are answered by means of interactive elements, engaging illustrations, and age-appropriate texts. Because the lively illustrations convey so much, the books hold children's interest even without an adult to read the clear, friendly texts. WWW is ideally suited for preschool and kindergarten ages, for children 4 to 7 years old.
The Illustrator
Anne Ebert, born in 1963, knew as a child she wanted to become an artist. She studied graphic design in Münster and focuses her work on nature illustrations. Anne Ebert has illustrated numerous books for Ravensburger.