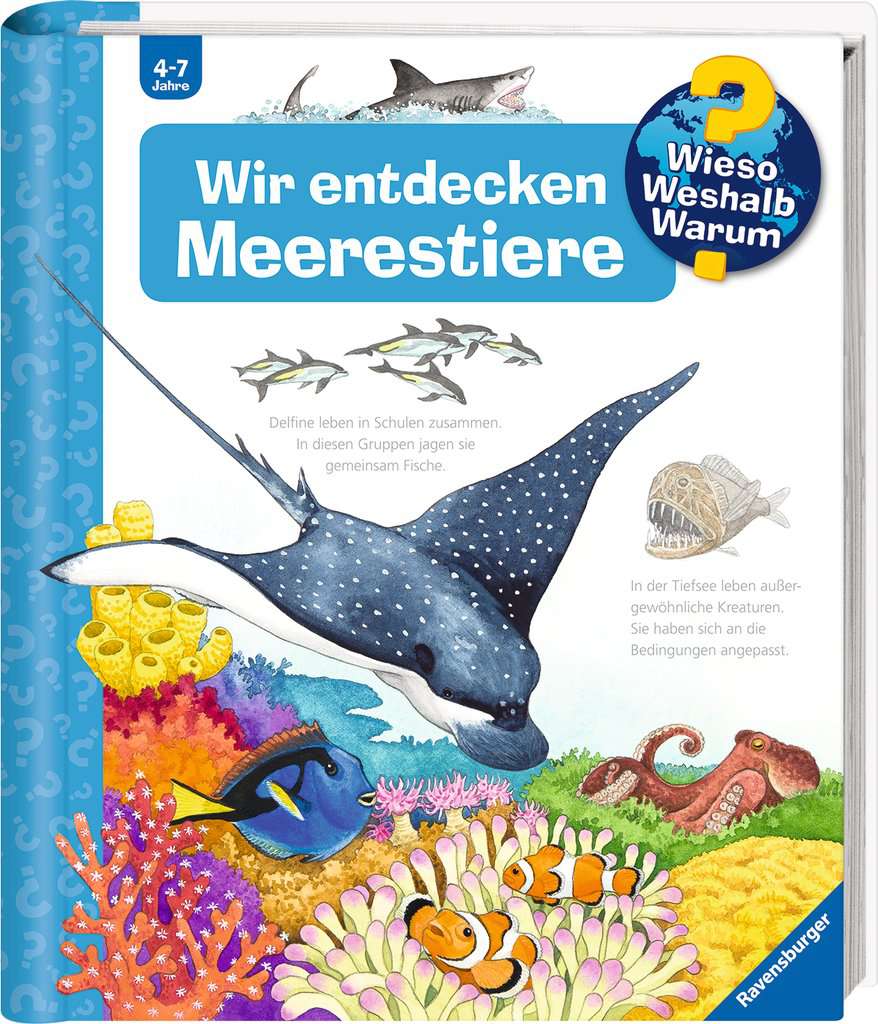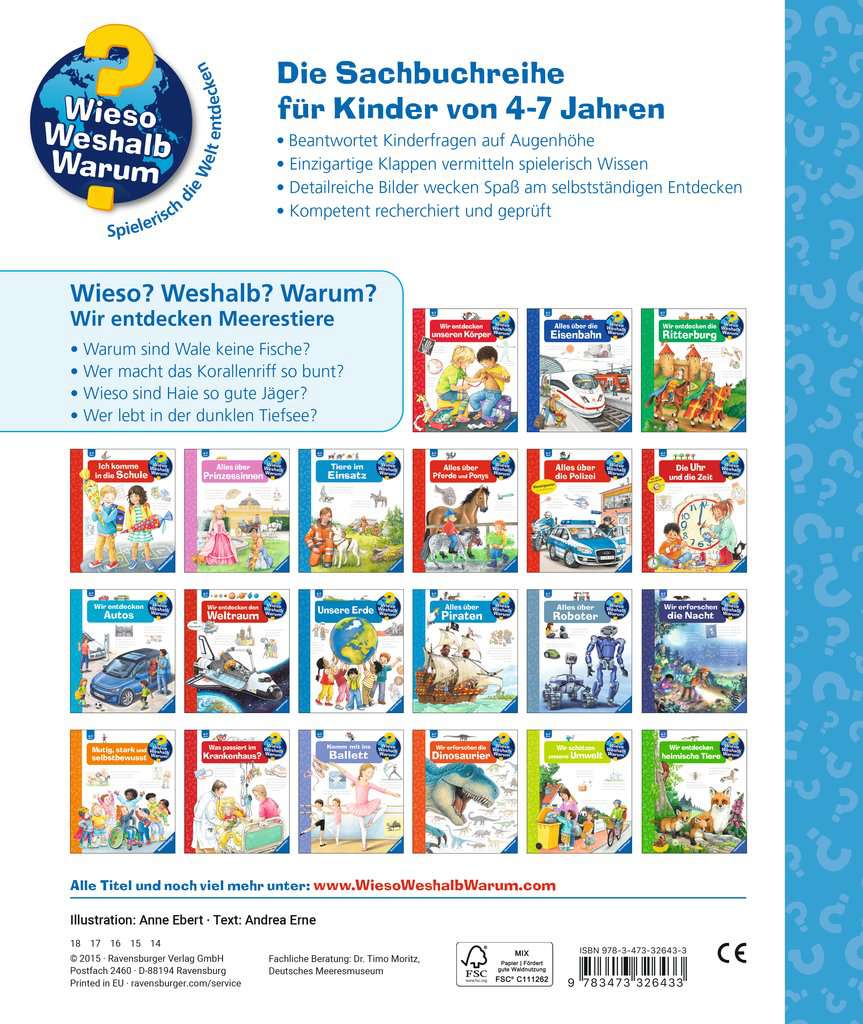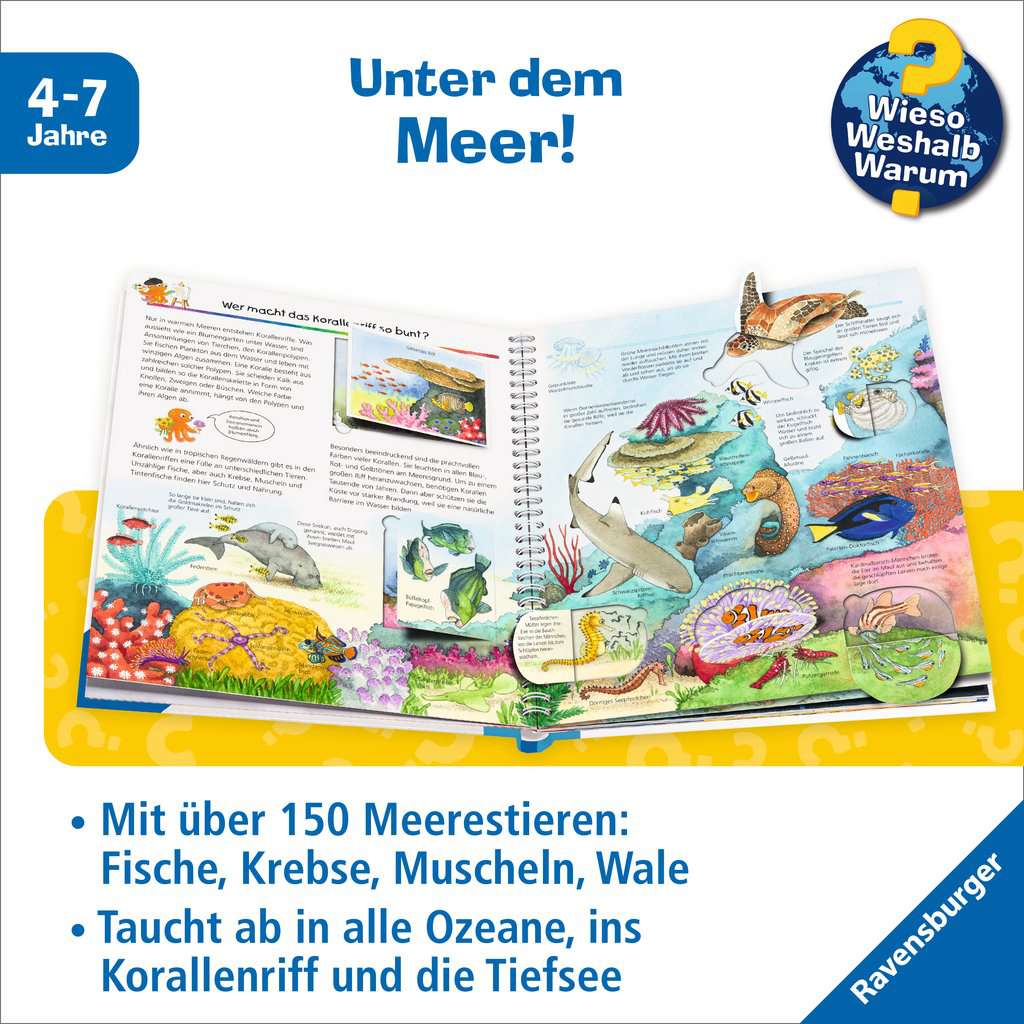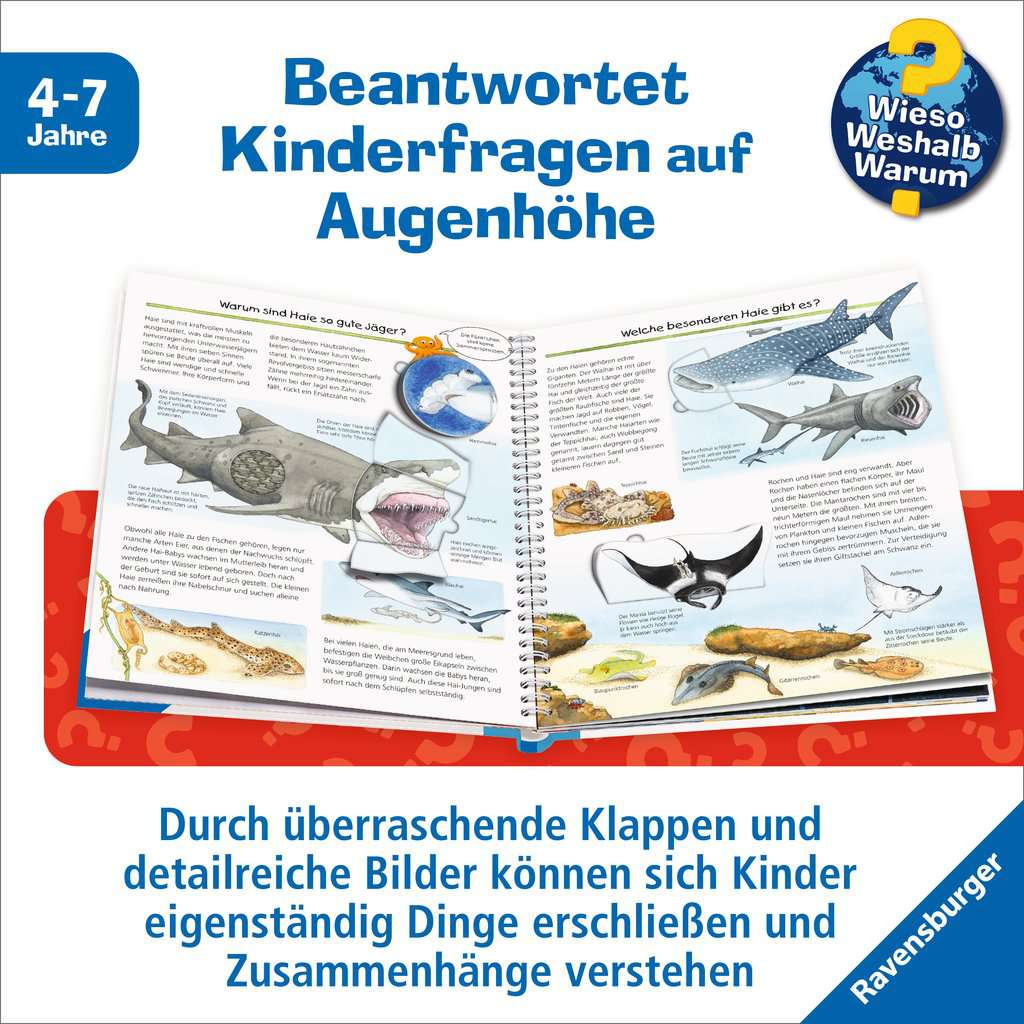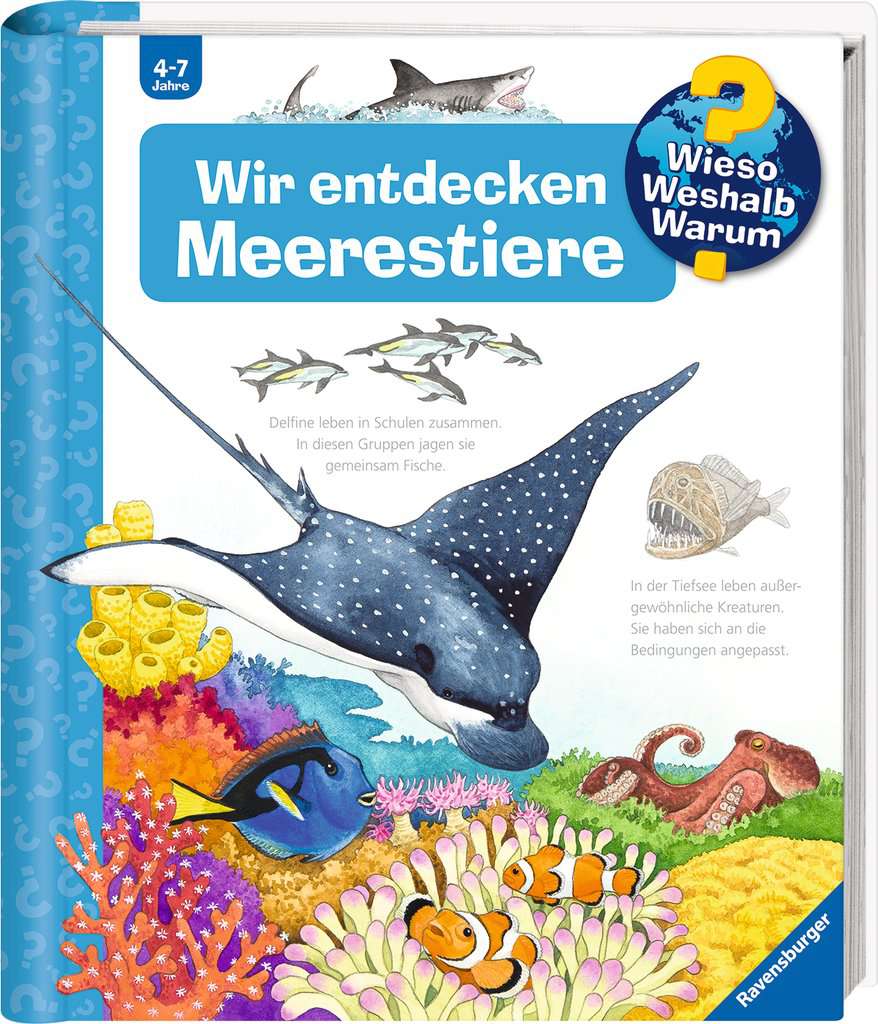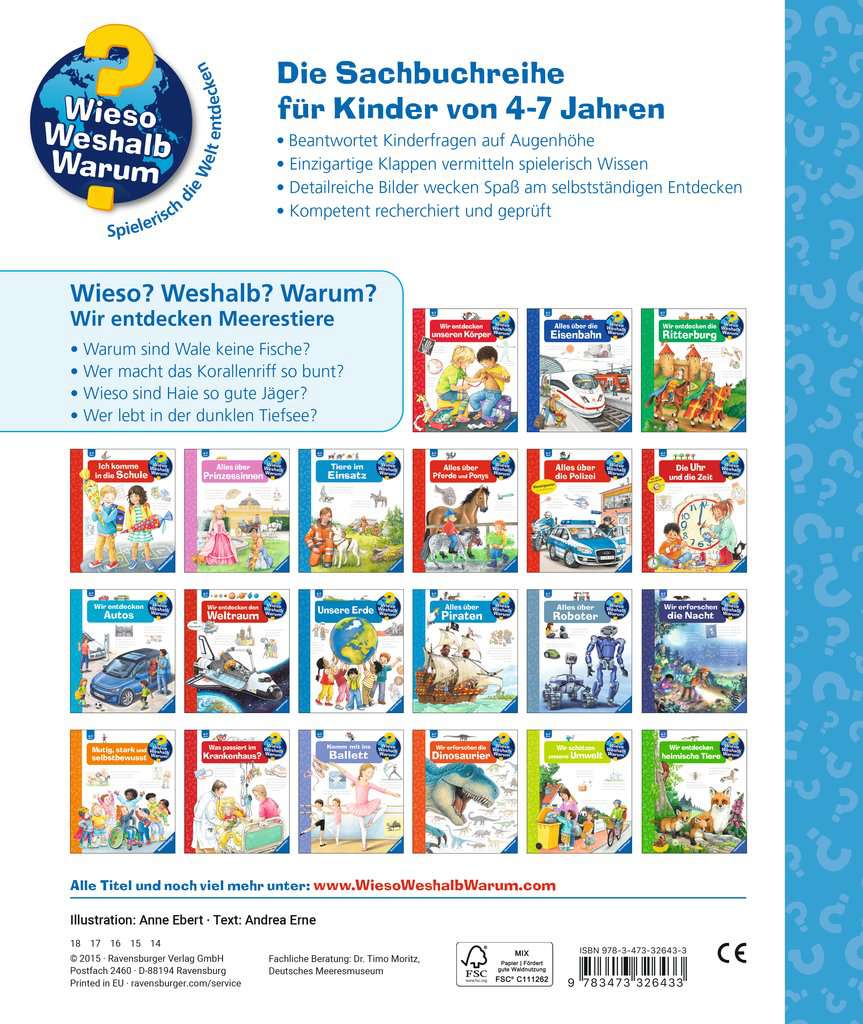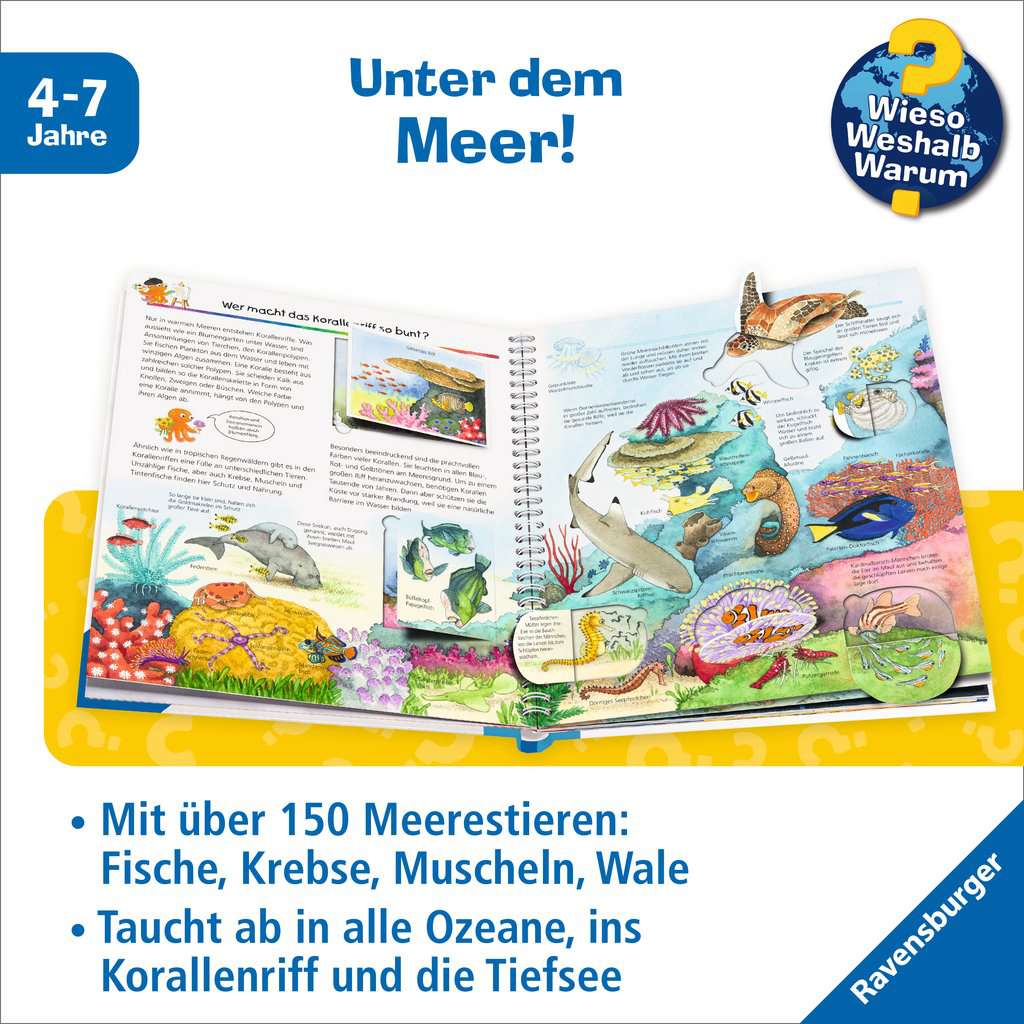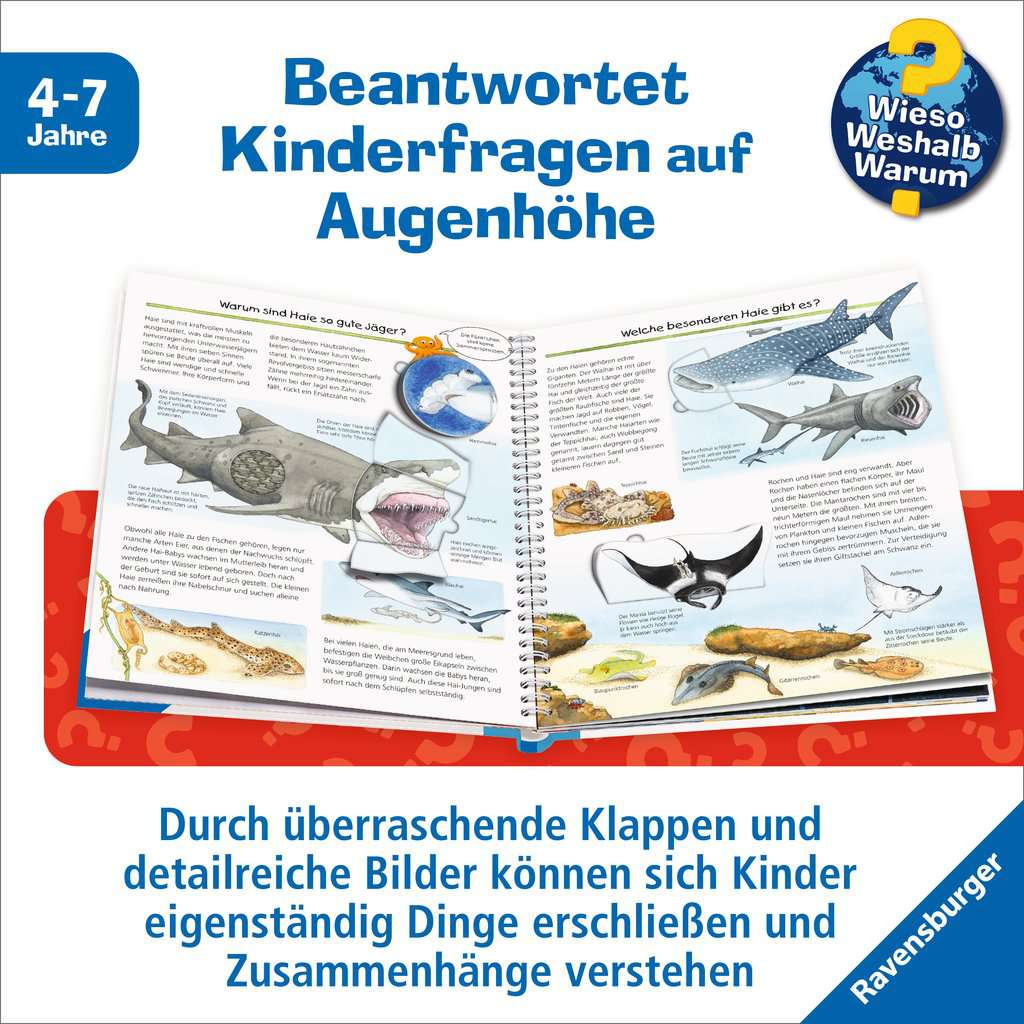 Why? Why? Why? (Vol. 27): Discovering Marine Animals
Wieso? Weshalb? Warum?, Band 27: Wir entdecken Meerestiere
View all books in the series


The WWW series has sold over 11 million copies in Germany

WWW has been translated into 20 other languages

With creative interactive elements, perfect for young, curious minds

16 pp
4 years +
24,5 x 27,8 cm
EUR 14.99
June 2015
Wire-O
978-3-473-32643-3
• With flaps and half-punchings.
Content
The oceans cover about 70 percent of the Earth's surface. So it isn't surprising that those vast waters are teeming with living creatures, from the very tiny, such as plankton or krill, to the gigantic ones like the whale shark and the blue whale, the largest animal in the world. Why don't fish have to surface in order to breathe? How does the pufferfish inflate itself like a ball? Do sea monsters really exist? With this book, children dive into enthralling habitats such as a coral reef or the ocean floor, and become familiar with more than 150 species of animals – including unusual ones like seabats and the Dumbo octopus.
About the Series
The WWW series stands out for its playful, enticing way of conveying just the information that kids want to know. Centered on who-what-how questions, the titles in the series explore subjects of great interest to young children. The thousands of questions children ask daily are answered by means of interactive elements, engaging illustrations, and age-appropriate texts. Because the lively illustrations convey so much, the books hold children's interest even without an adult to read the clear, friendly texts. WWW is ideally suited for preschool and kindergarten ages, for children 4 to 7 years old.
The Author
Andrea Erne was born in 1958 in Stuttgart, Germany. She studied German, politics and cultural studies and began her career as an editor for a daily newspaper. She then moved to a large children's book publisher, and later began working freelance as an editor and author for book publishers and newspapers.
The Illustrator
Anne Ebert, born in 1963, knew as a child she wanted to become an artist. She studied graphic design in Münster and focuses her work on nature illustrations. Anne Ebert has illustrated numerous books for Ravensburger.
Rights Sold
Hungarian, Russian (worldwide), Ukrainian