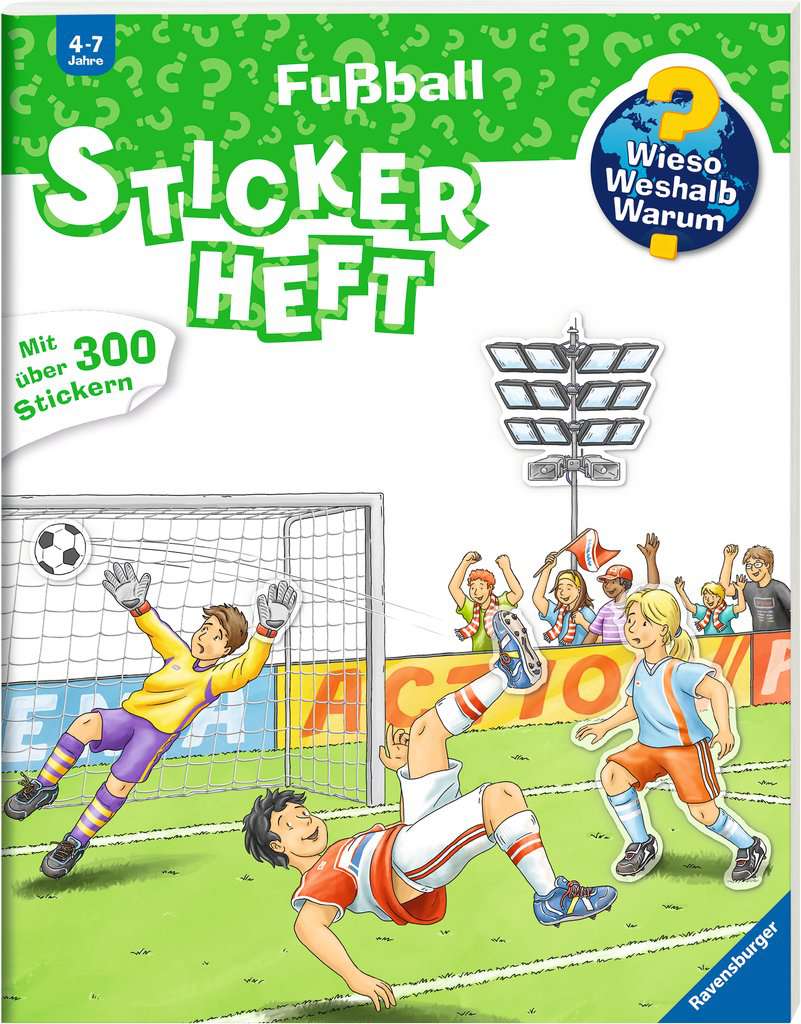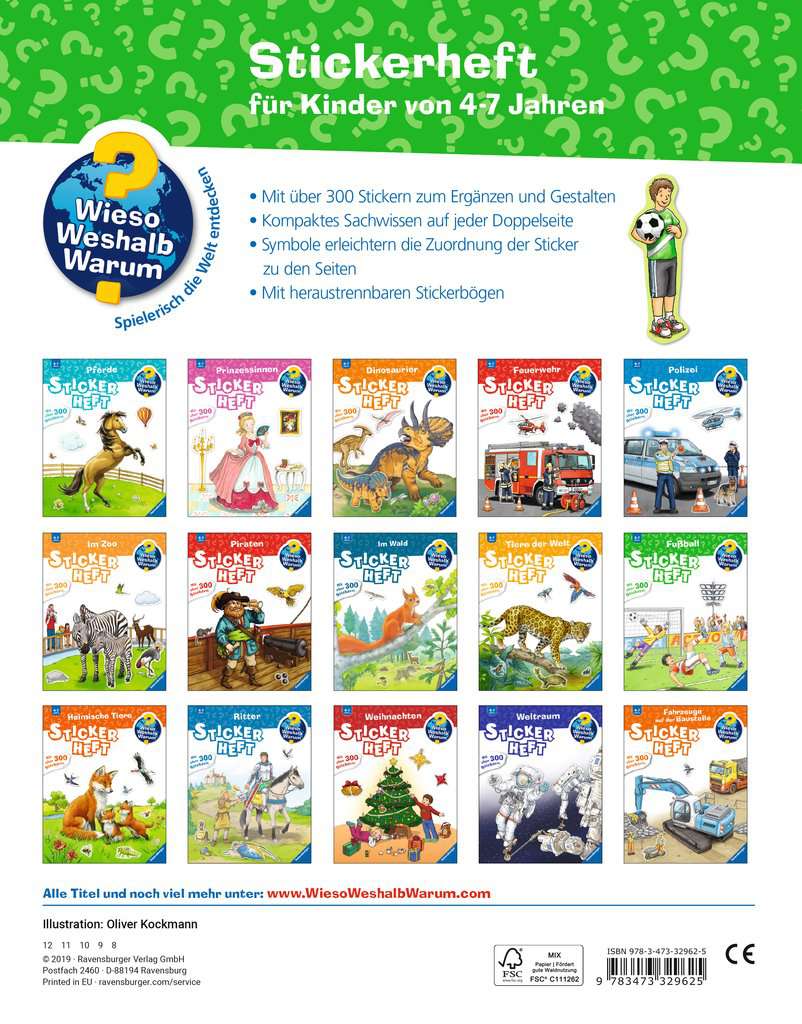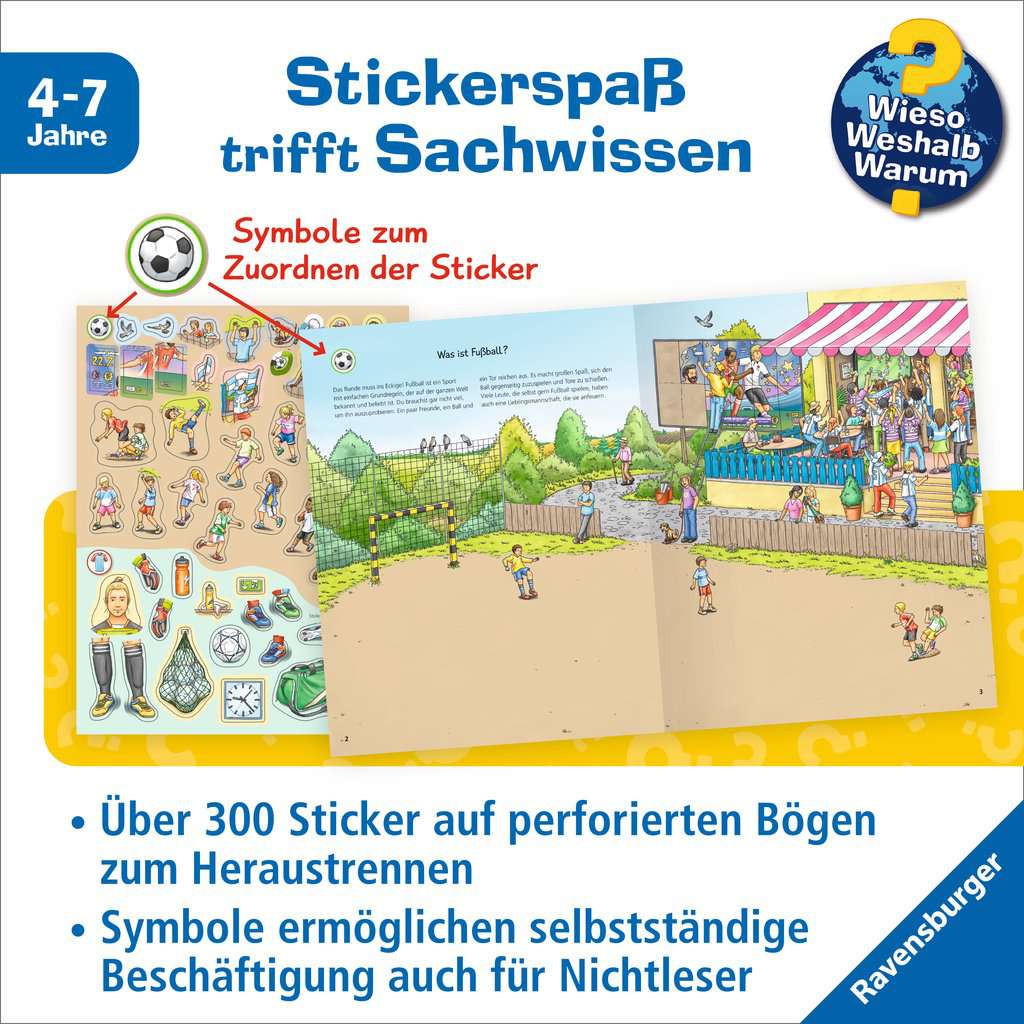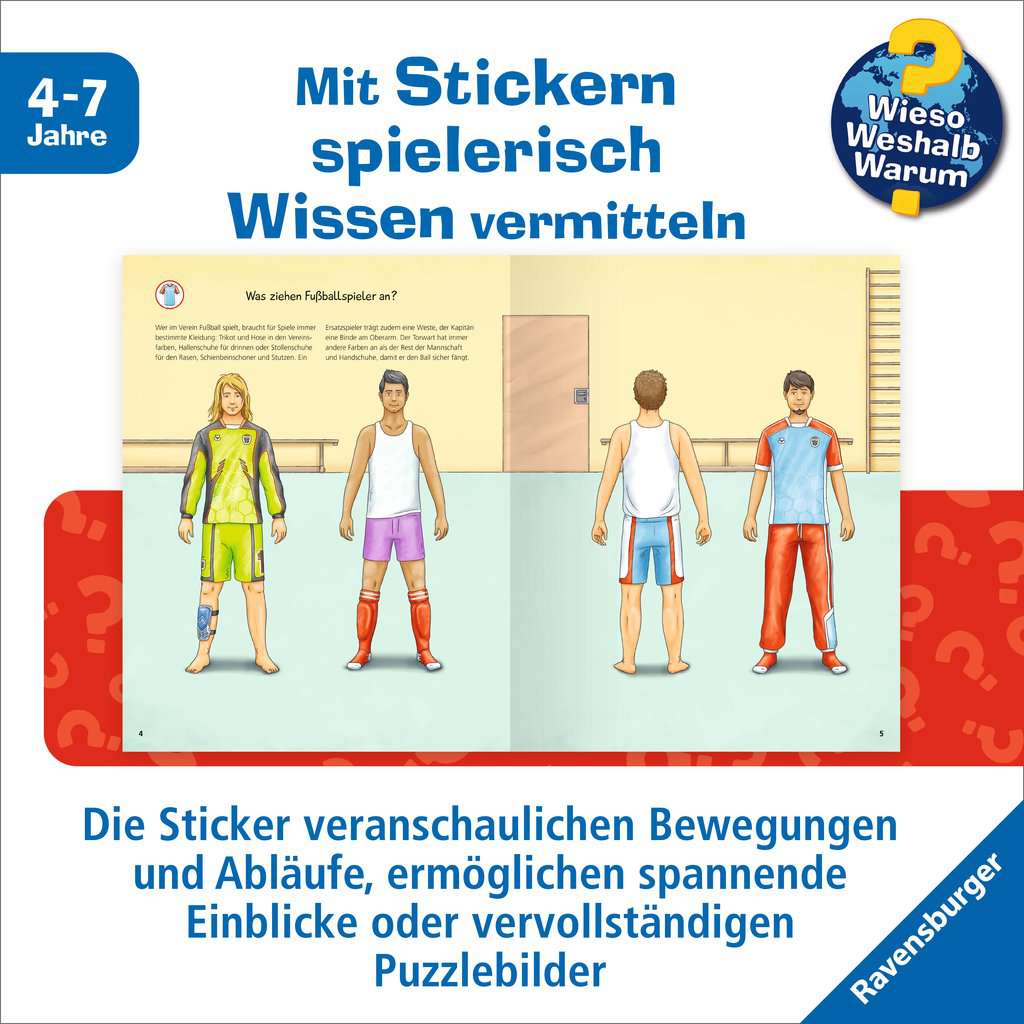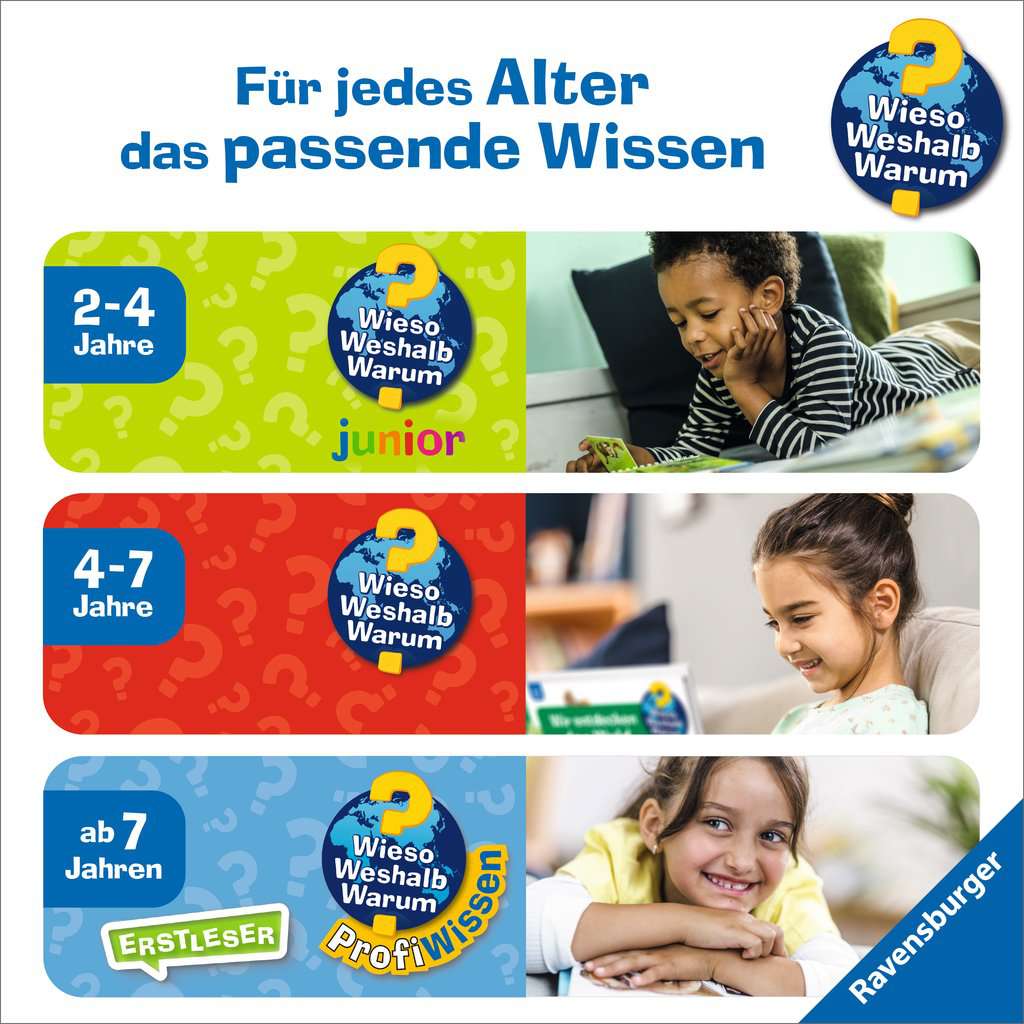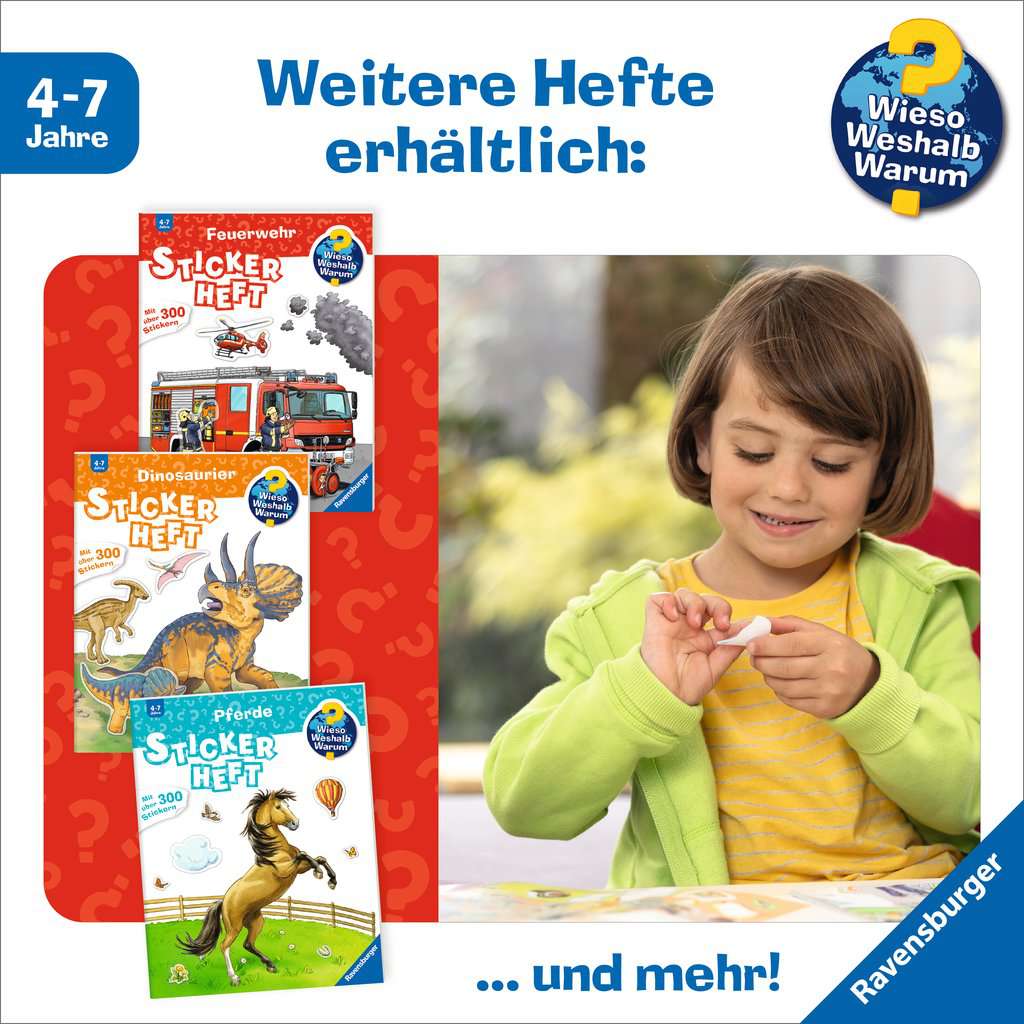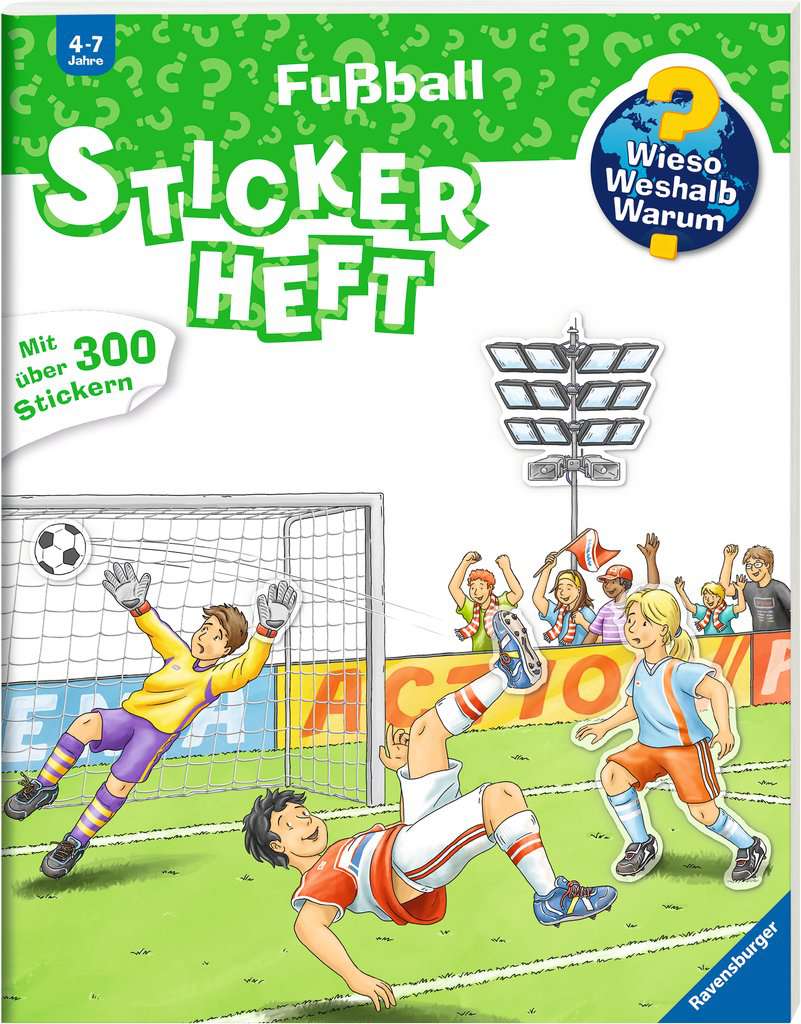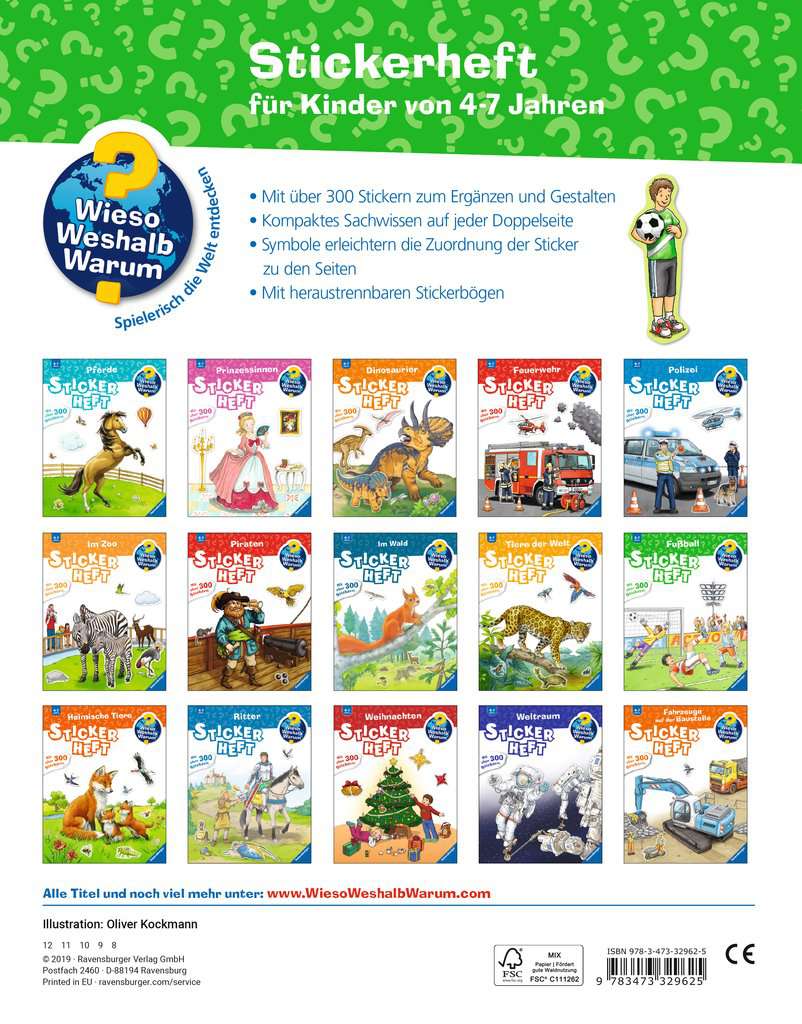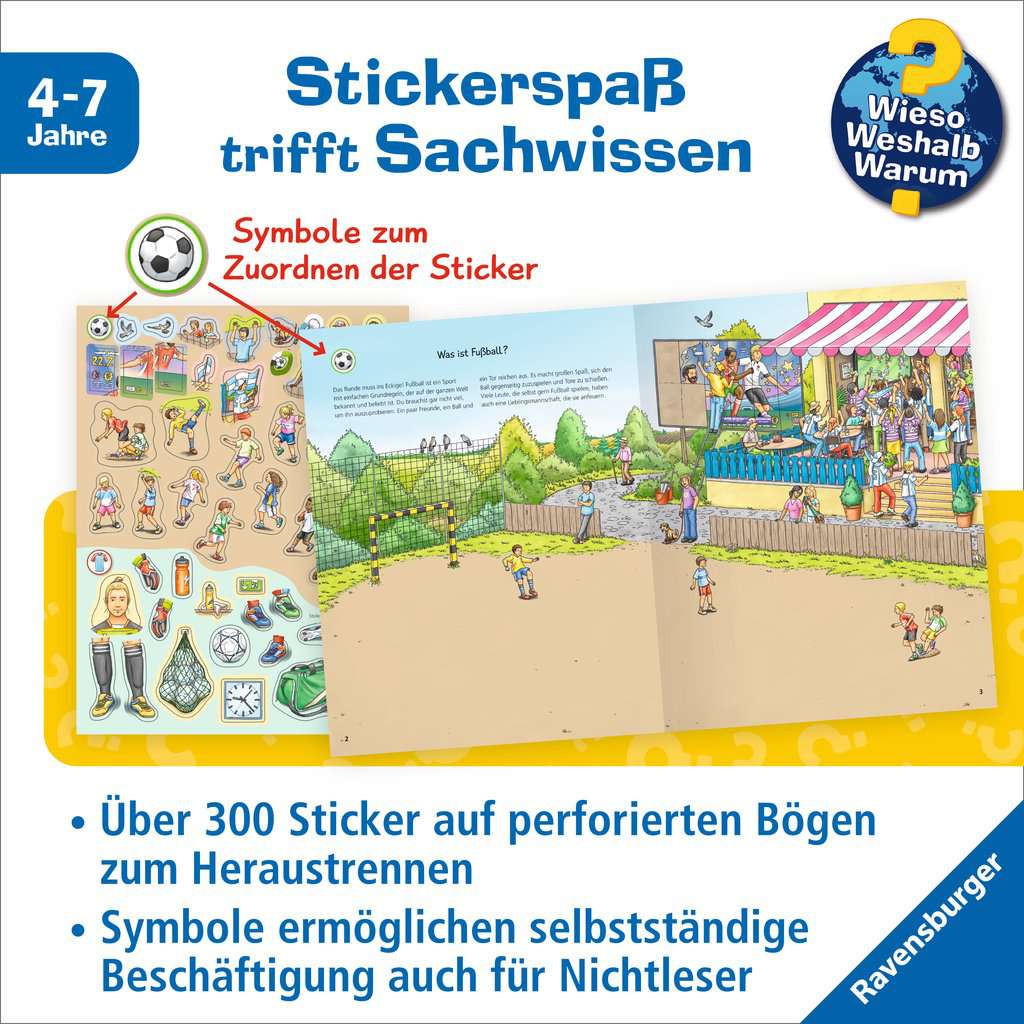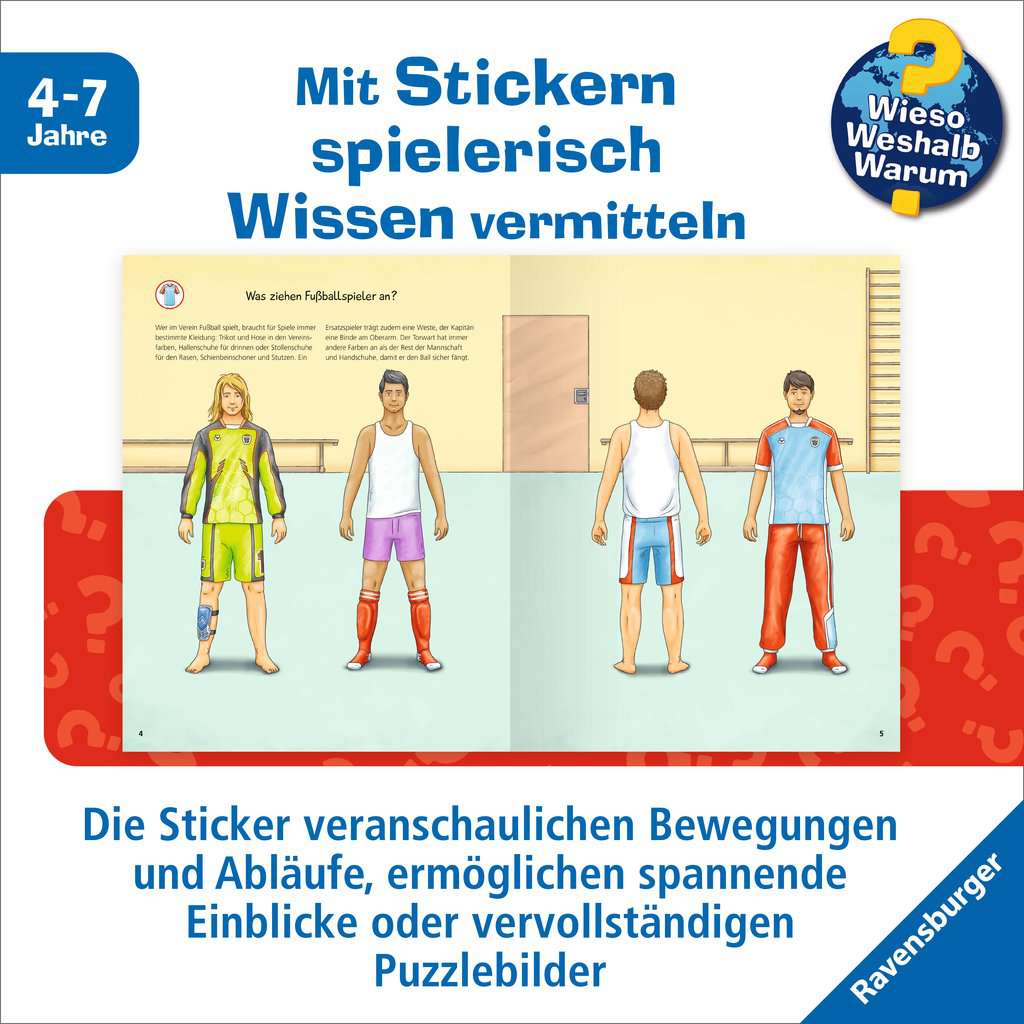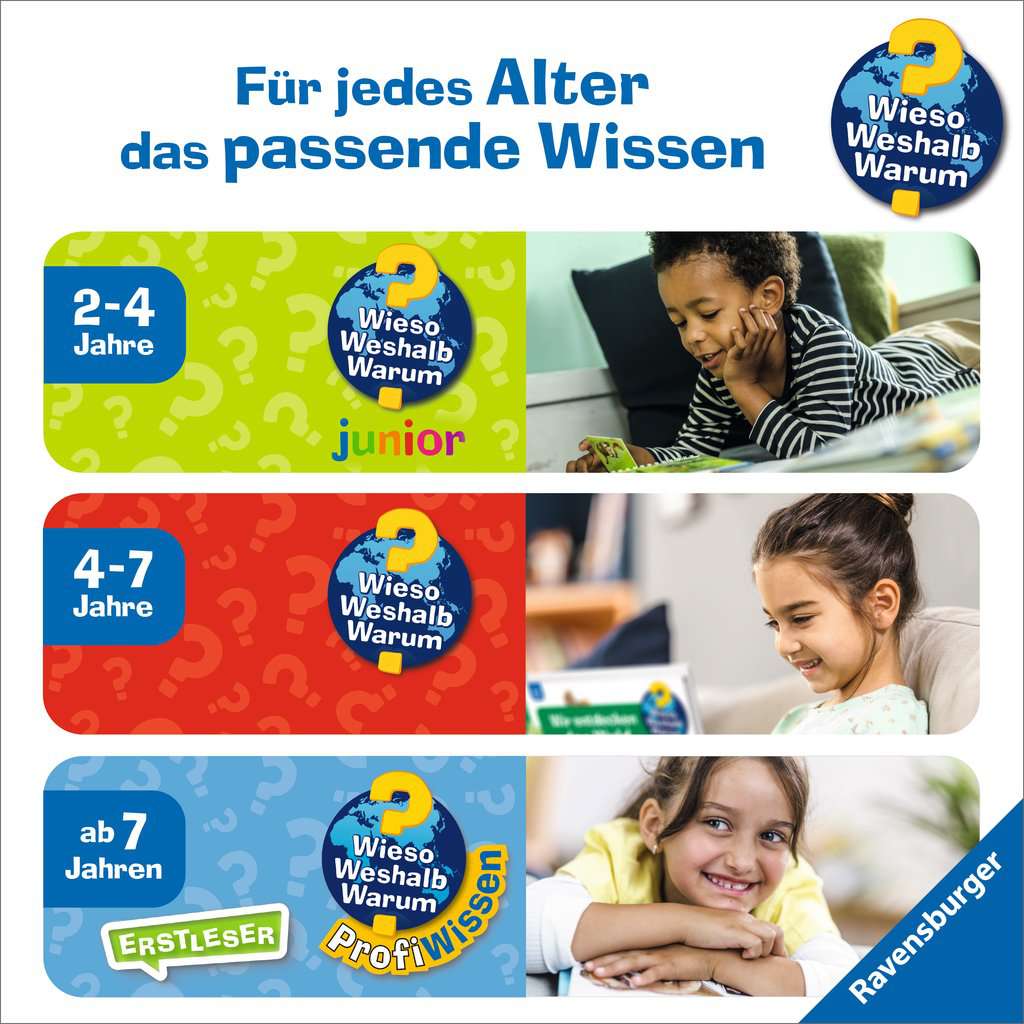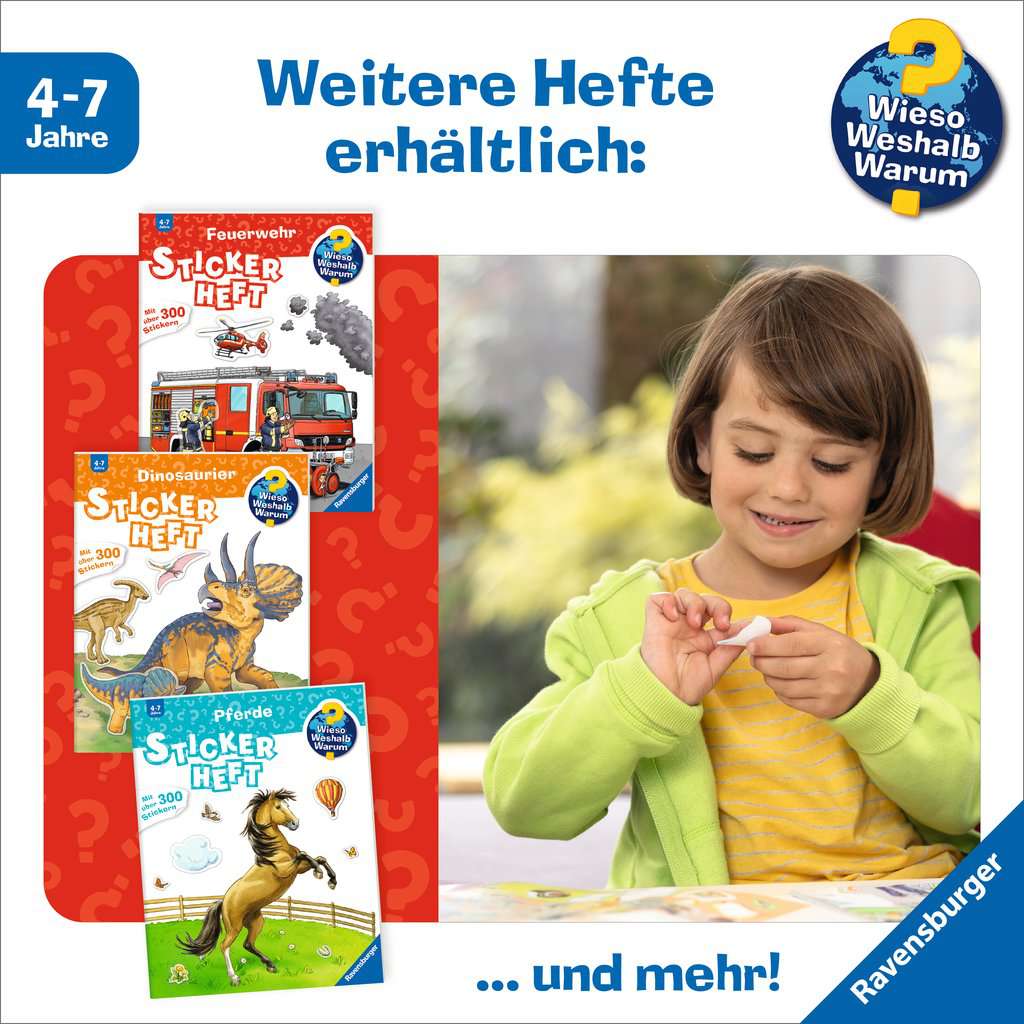 24 pp
4 years +
23,5 x 30 cm
EUR 7.99
July 2019
Softcover
978-3-473-32962-5
• With stickers.
Content
Who's kicking a ball around on the soccer field? How do you become a professional soccer player? And what does the greenkeeper do? In this booklet, children can use stickers to create their own line-ups, encounter various jobs around soccer and let the newly crowned world champions celebrate and cheer.
About the Series
Learning while having fun with stickers is the hallmark of the Why? Why? Why? sticker books. Fully illustrated pages and more than 300 stickers allow for lots of creativity, while symbols and a solution page guide children to deeper knowledge.
The Illustrator
Oliver Kockmann was born in Westphalia in 1982. He began to paint and draw when he was just a child and has been working as a freelance illustrator since 2013, having gained a better idea of the profession as an intern in his mid-twenties. Since then, he has illustrated a number of non-fiction books for children.
Rights Sold
Hungarian