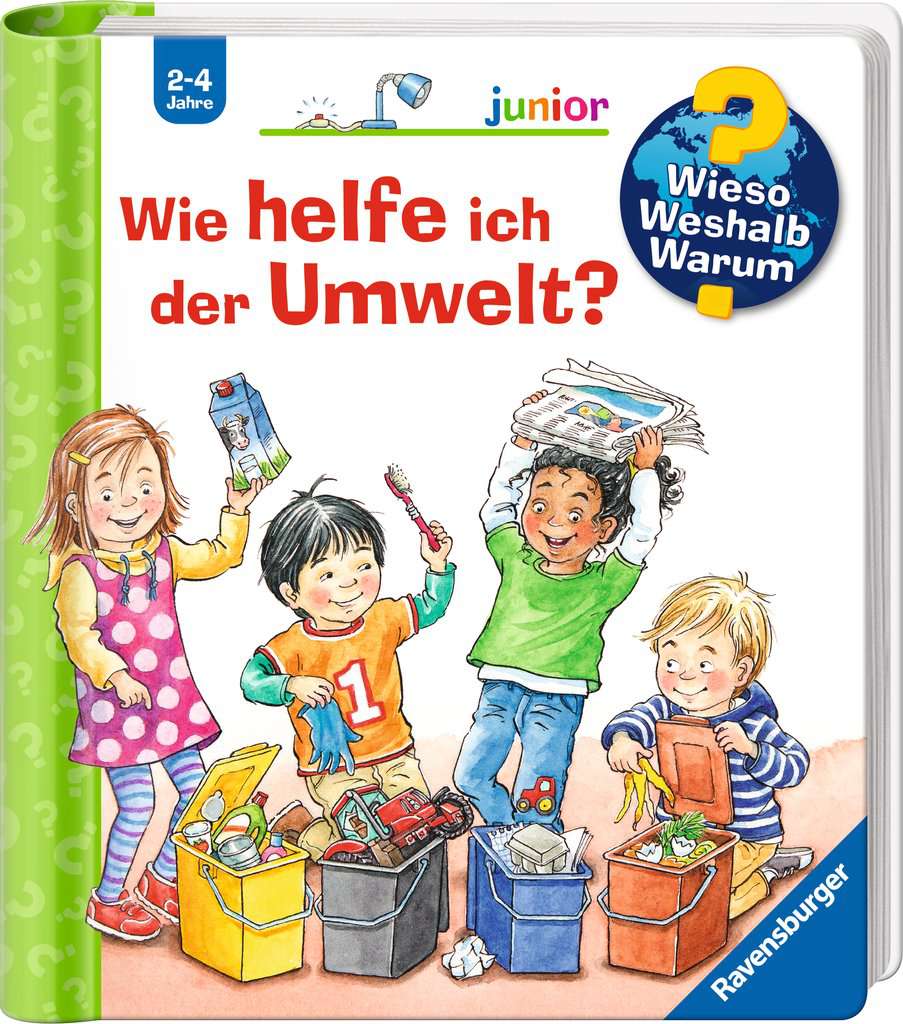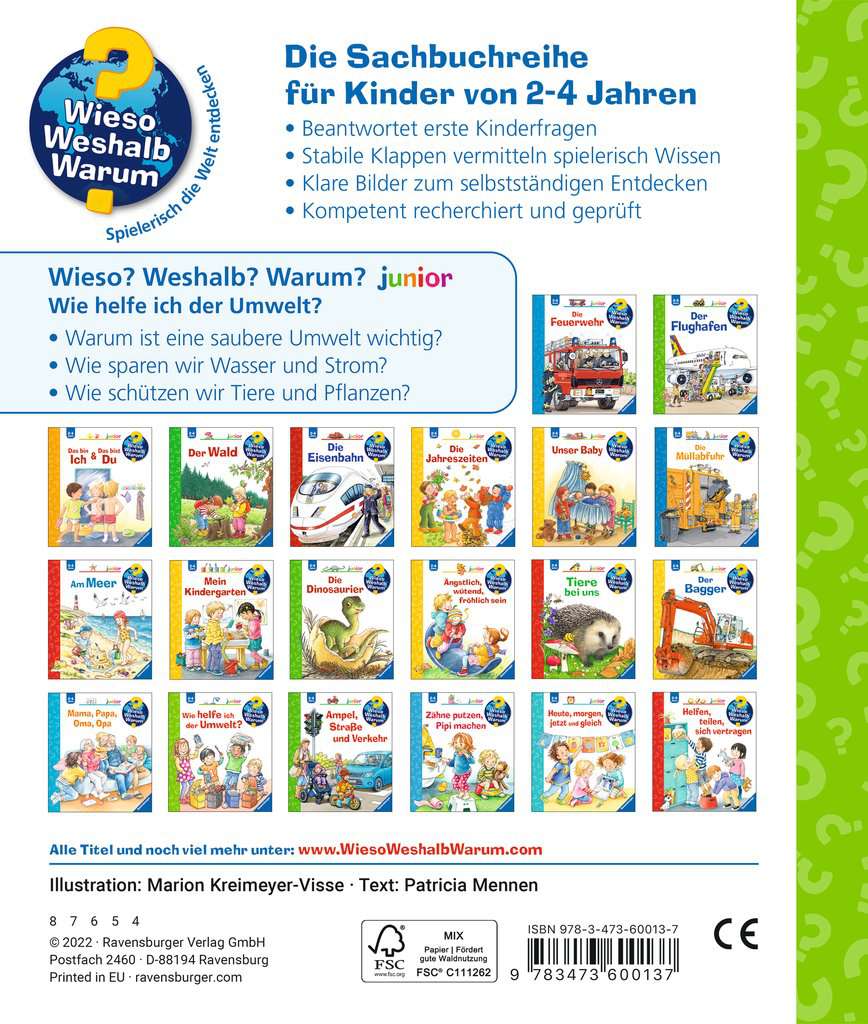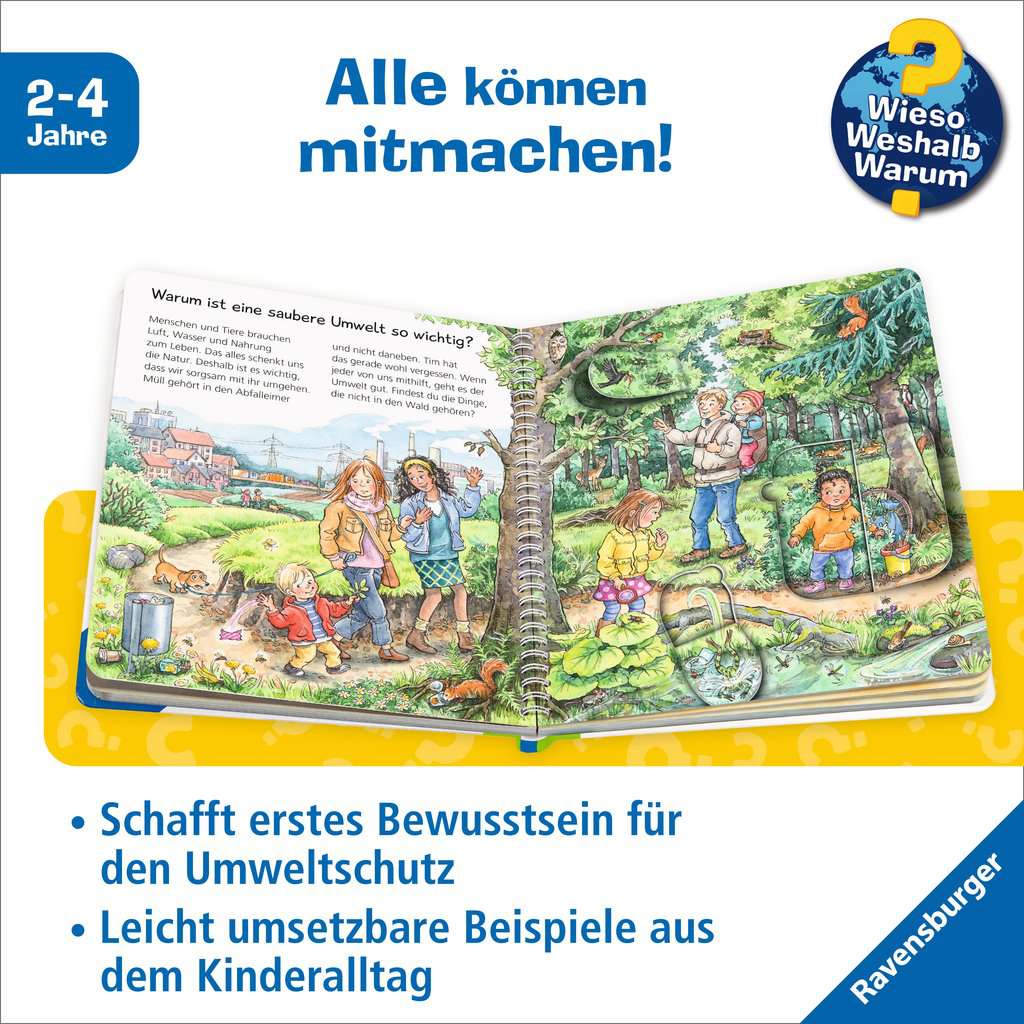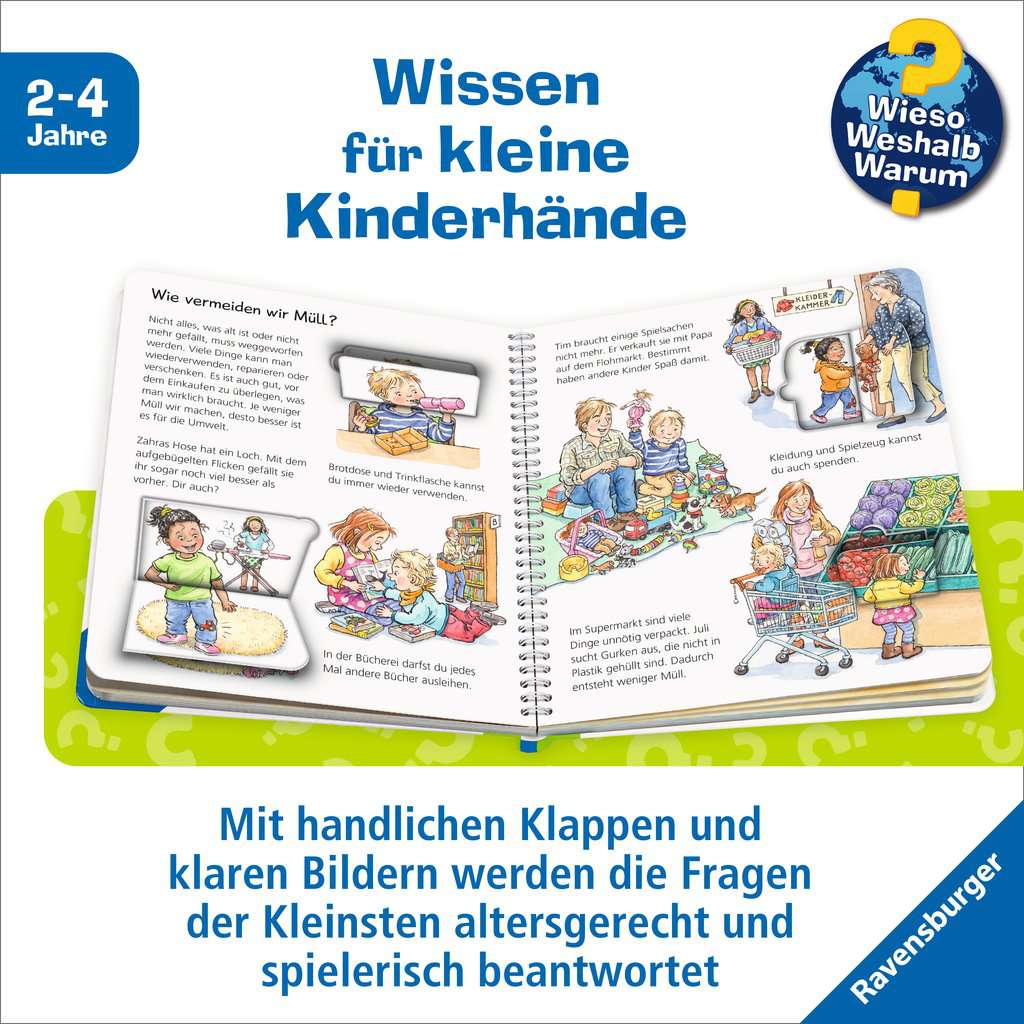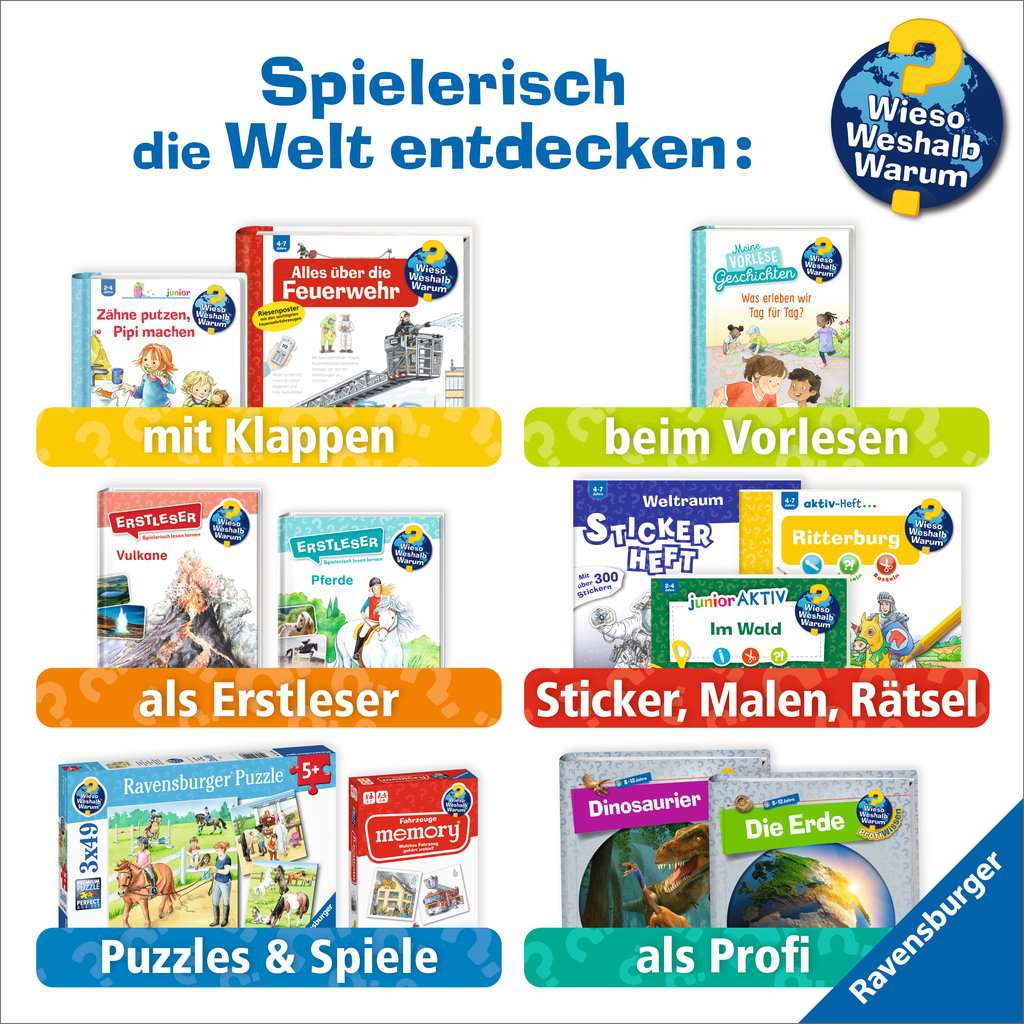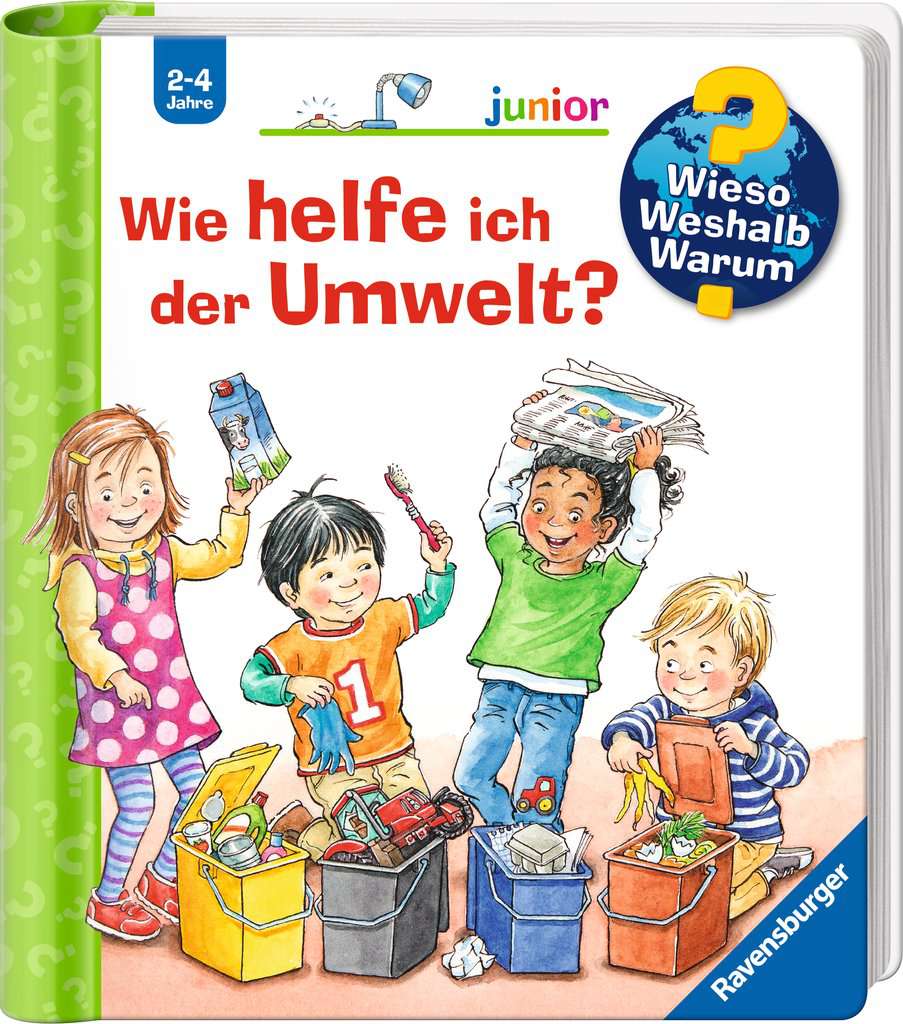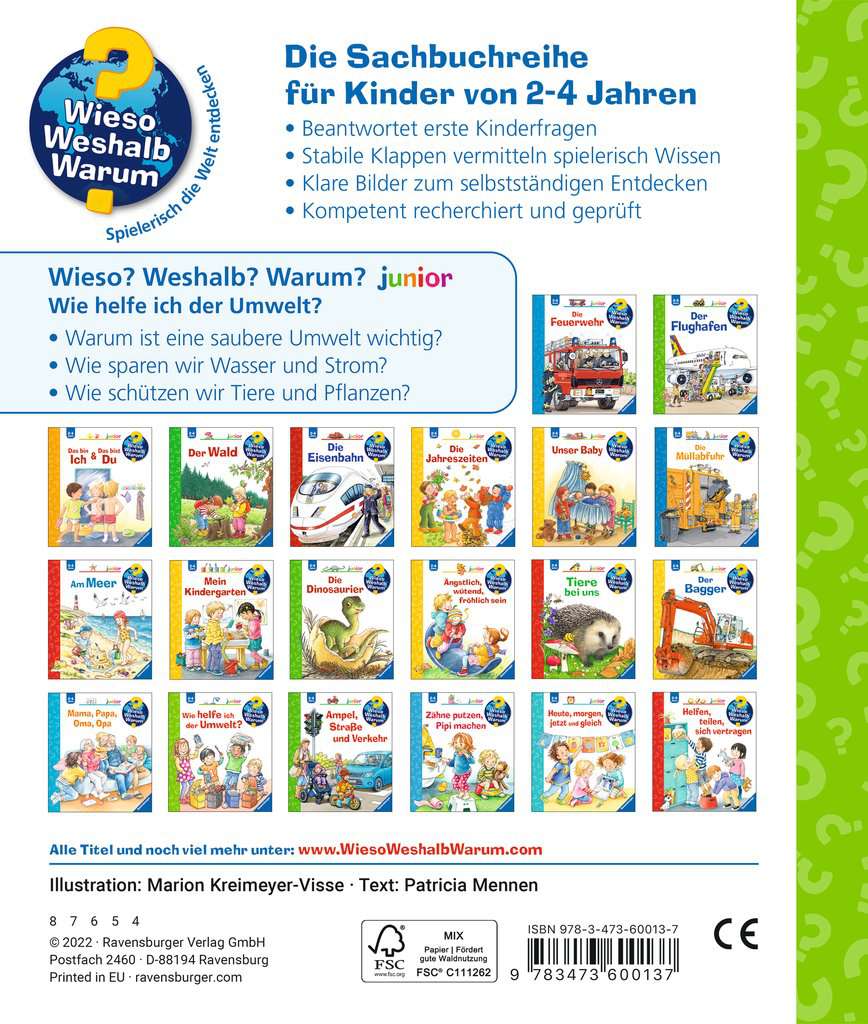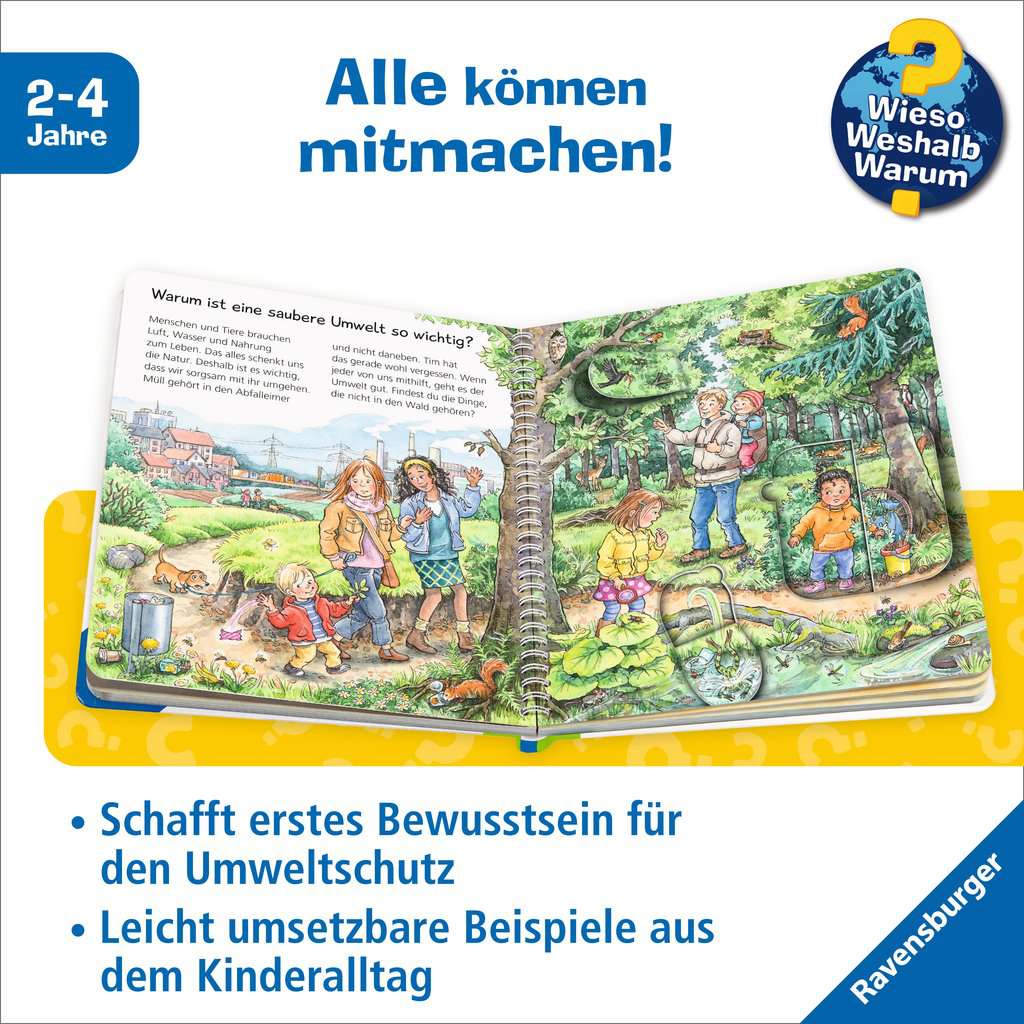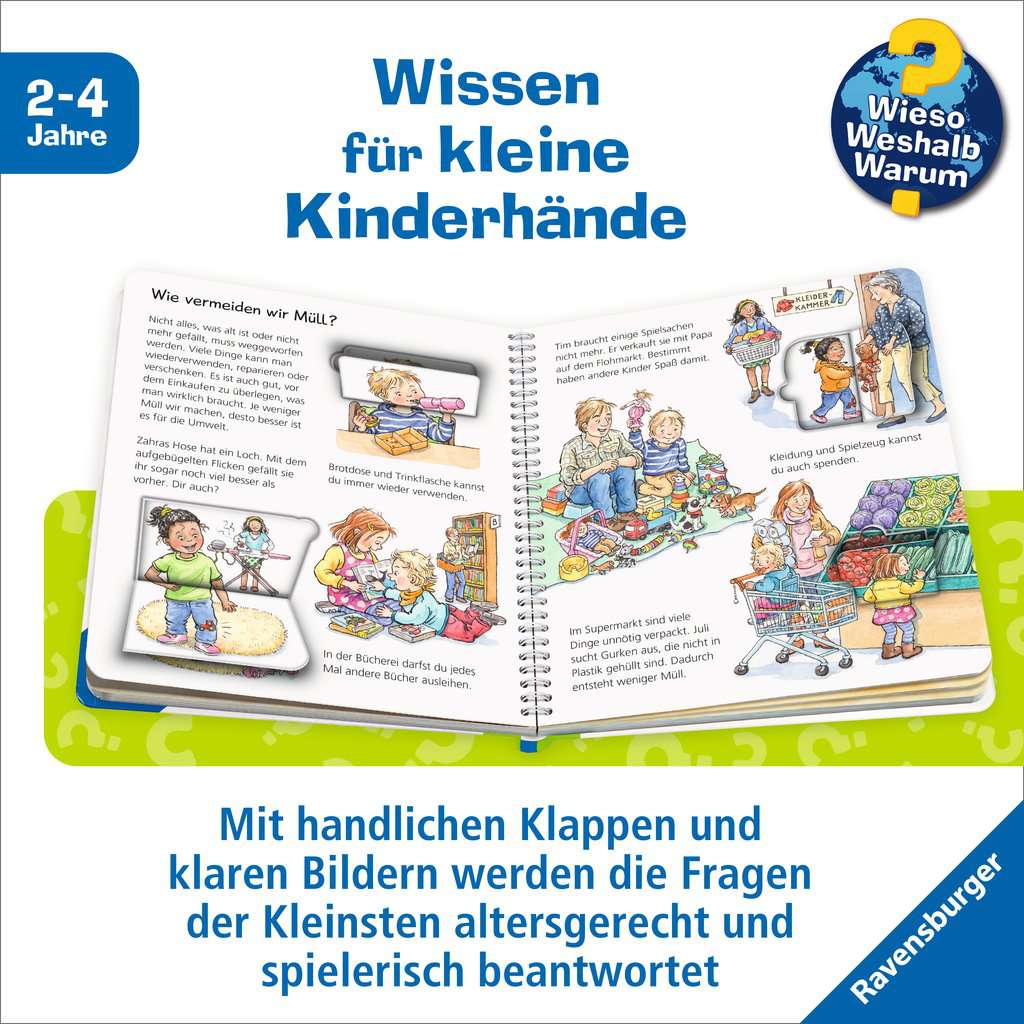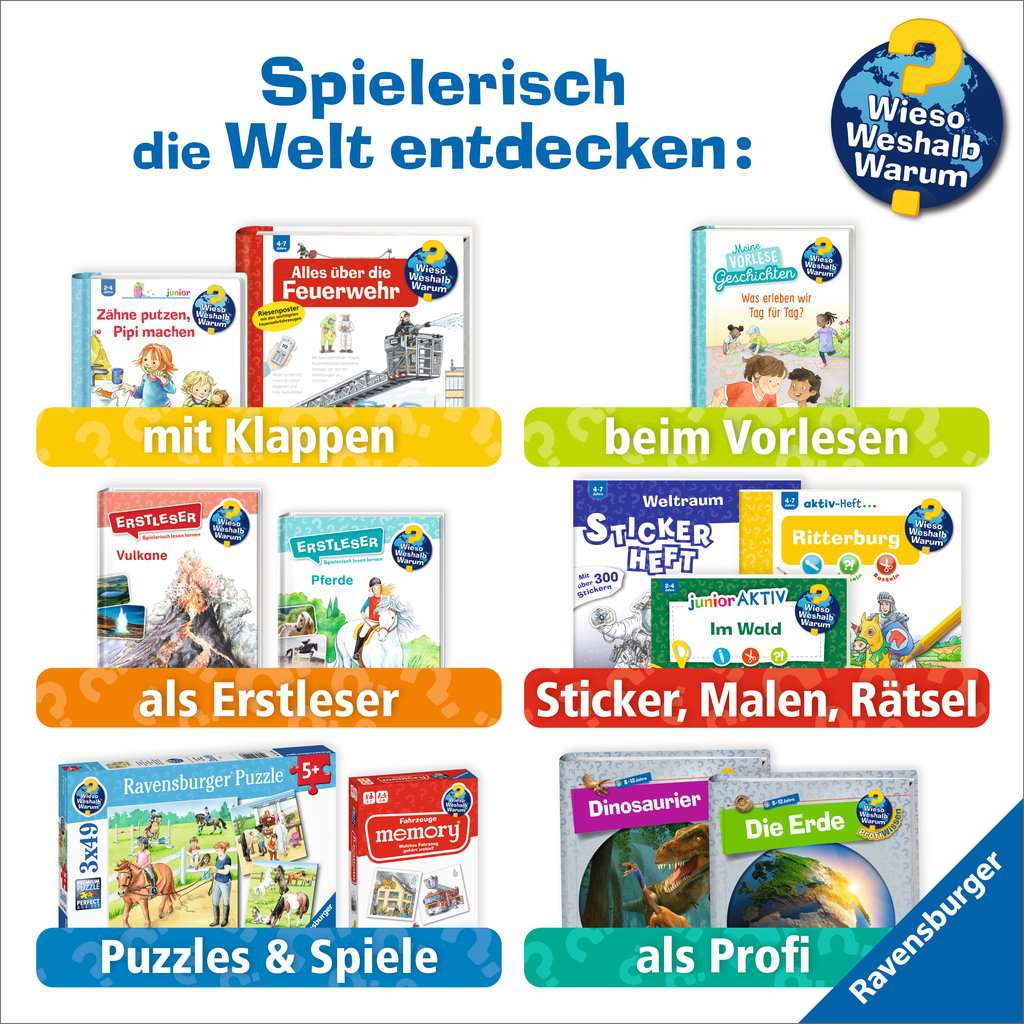 Why? Why? Why? Junior (Vol. 43): How Can I Help the Environment?
Wieso? Weshalb? Warum? junior, Band 43: Wie helfe ich der Umwelt?
View all books in the series


Current topic – at home and at daycare

Situations straight from children's everyday lives

16 pp
2 years +
18 x 19,7 cm
EUR 11.99
November 2021
Wire-O
978-3-473-60013-7
• With flaps.
Content
A clean natural environment is the foundation of everything! It provides us with air, water and food to live, so it's very important that we treat it with care. Playful flaps demonstrate where garbage does and doesn't go, explain different types of waste – and how we can even avoid waste altogether. It's also easy to save water. Even very young children will relate to this book and be keen to do their part. Cheerful illustrations and funny situations make this book an entertaining read.
About the Series
WWW Junior is a unique invitation to discover the world in a playful way. The junior series features a compact format with large, movable flaps for kids thirsty for knowledge. Centered on who-what-how questions, the titles in this series take on fascinating subjects. The questions of 2- to 4-year-olds are to a large extent answered by information contained in the illustrations, complemented by clear, friendly texts.
The Author
Patricia Mennen was born in 1961 in Augsburg. While she was studying German, art history and theater, she completed internships with various daily newspapers. After working as a children's book editor for six years and having a daughter, she began writing books. Today she lives with her family in southern Germany and Provence, France. The freelance author says that the curiosity of a child has never left her, and she tries to see the world with the eyes of a child.
The Illustrator
Marion Kreimeyer-Visse was born in 1964 in Northrhine-Westphalia, Germany. She studied graphic design with an emphasis on book illustration at the technical university in Münster. She has been a freelance illustrator of children's books since 1991, working with a number of publishers of textbooks and children's books. Marion Kreimeyer-Visse lives with her husband and two children near Münster. With her pictures, she would like to "answer children's myriad questions about everyday life and provide them great pleasure in observing and discovering."
Rights Sold
Hungarian