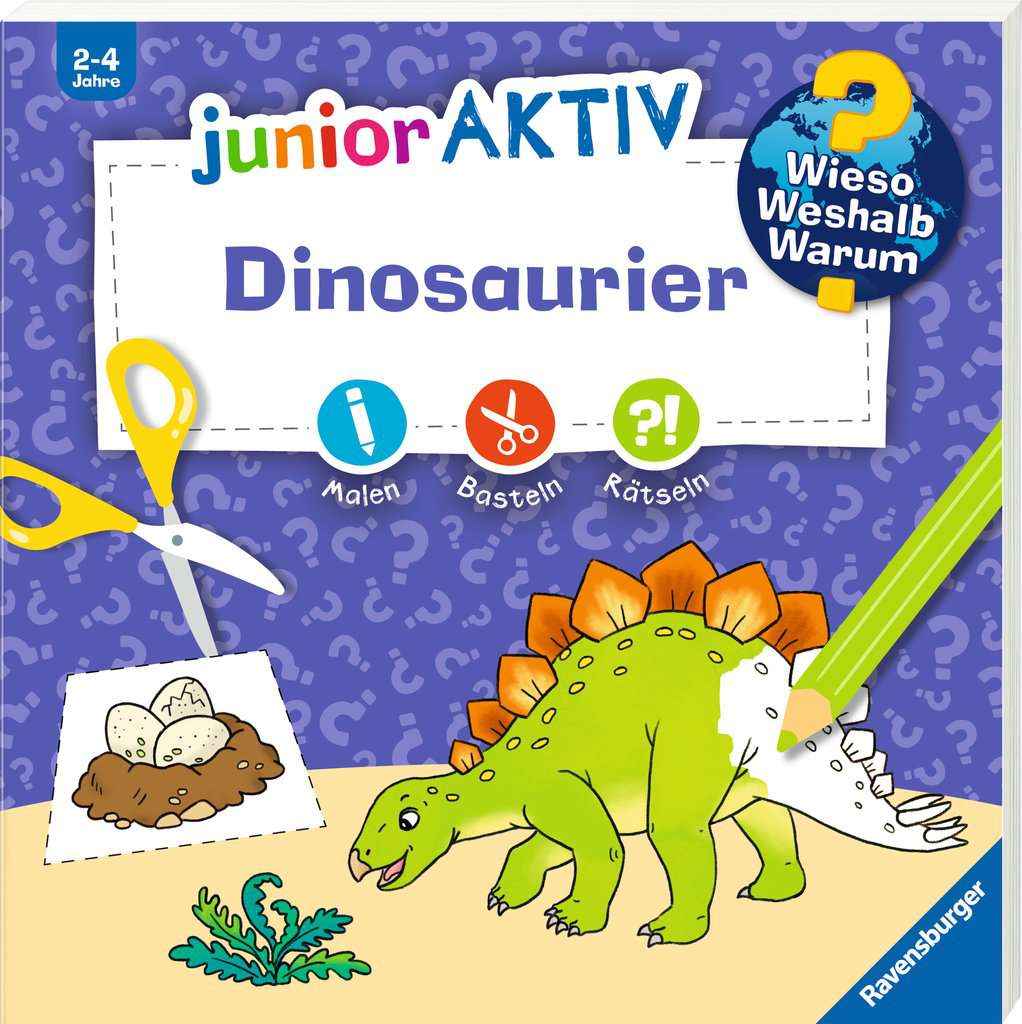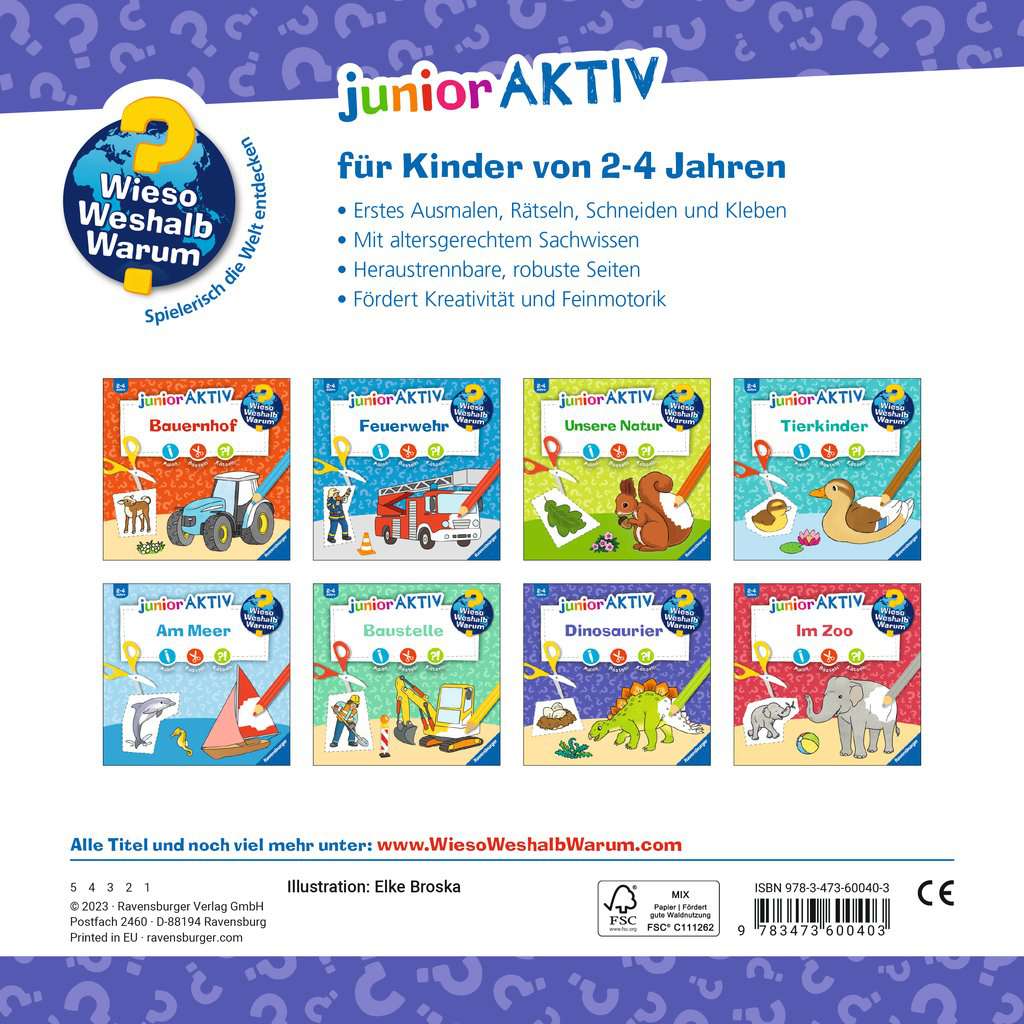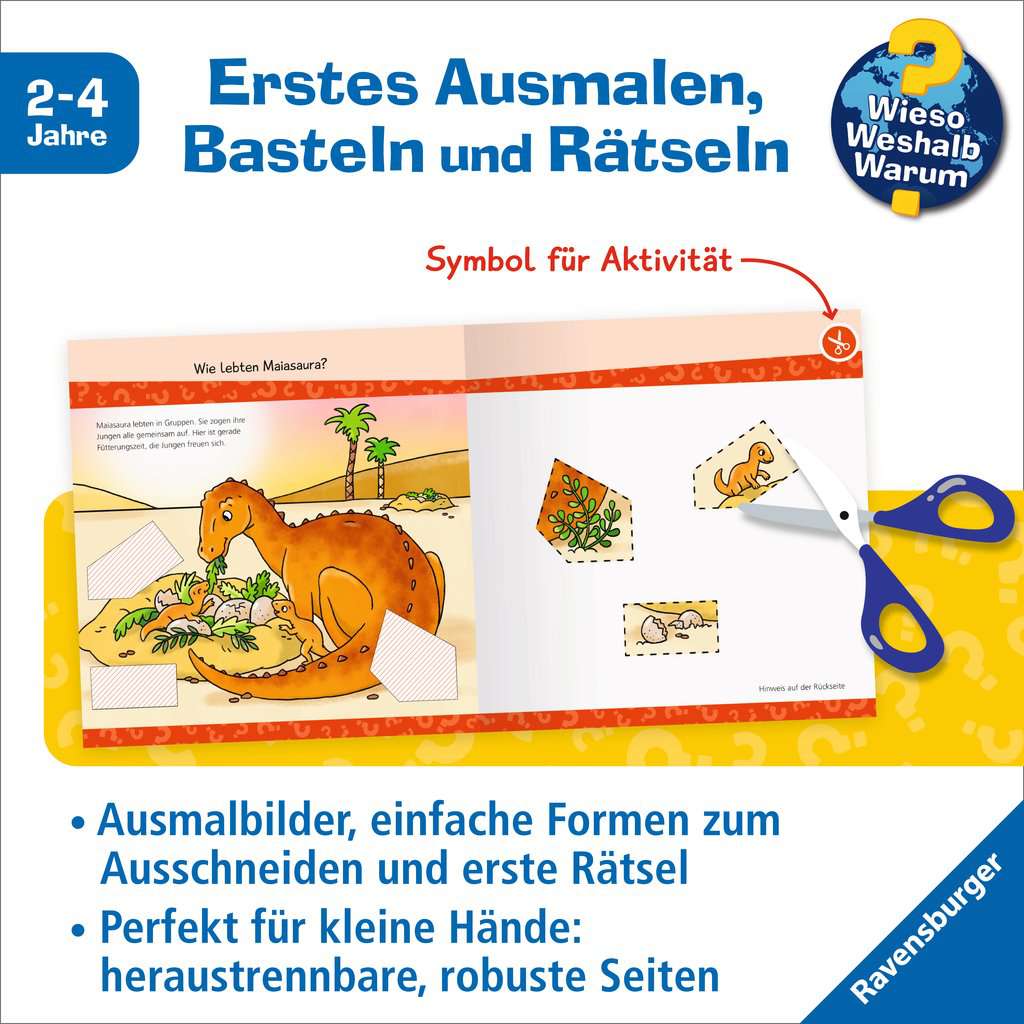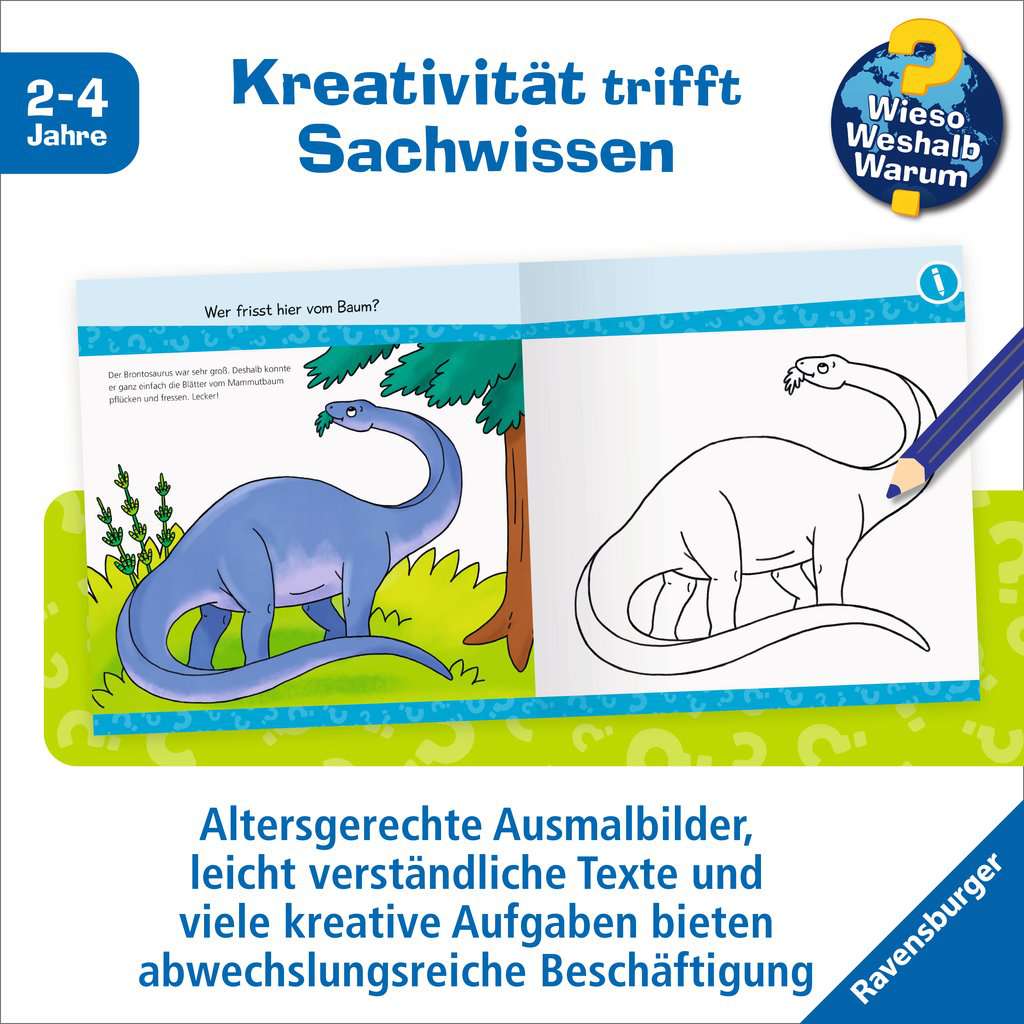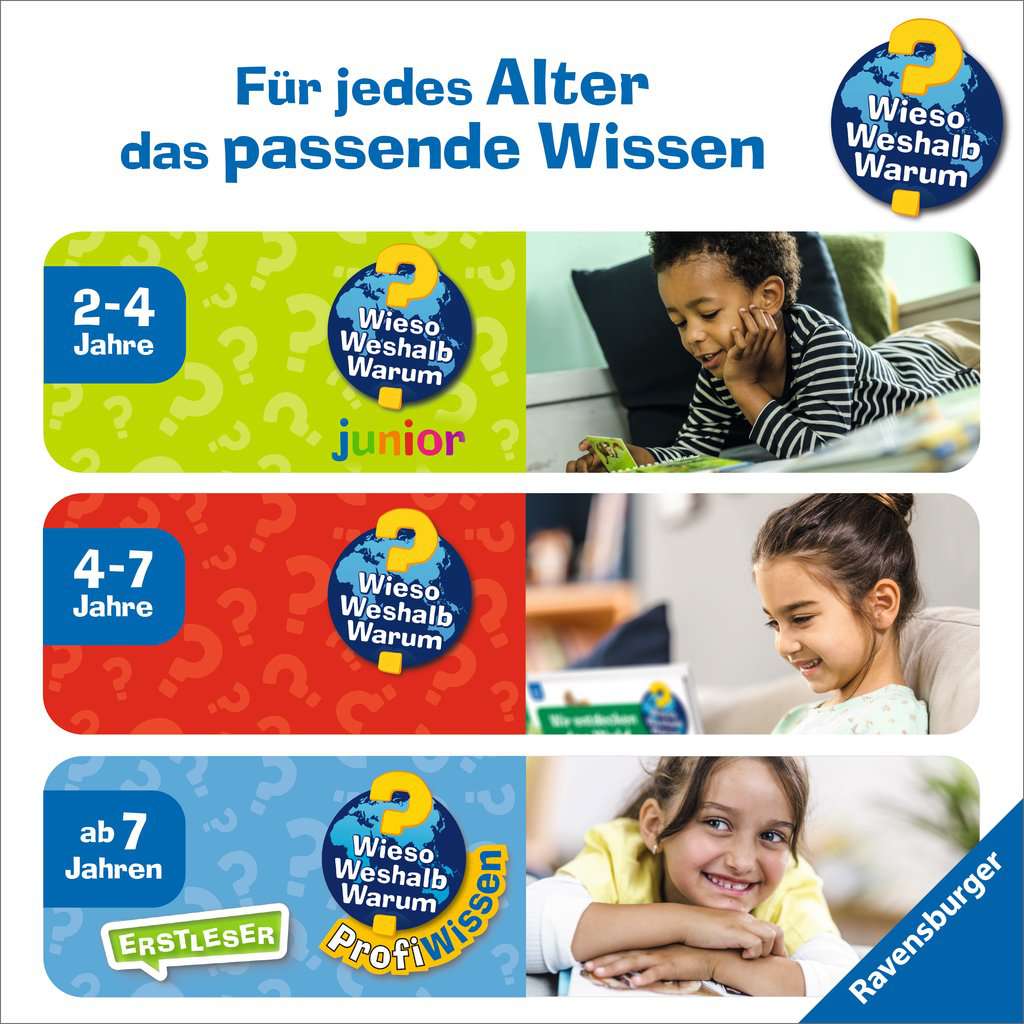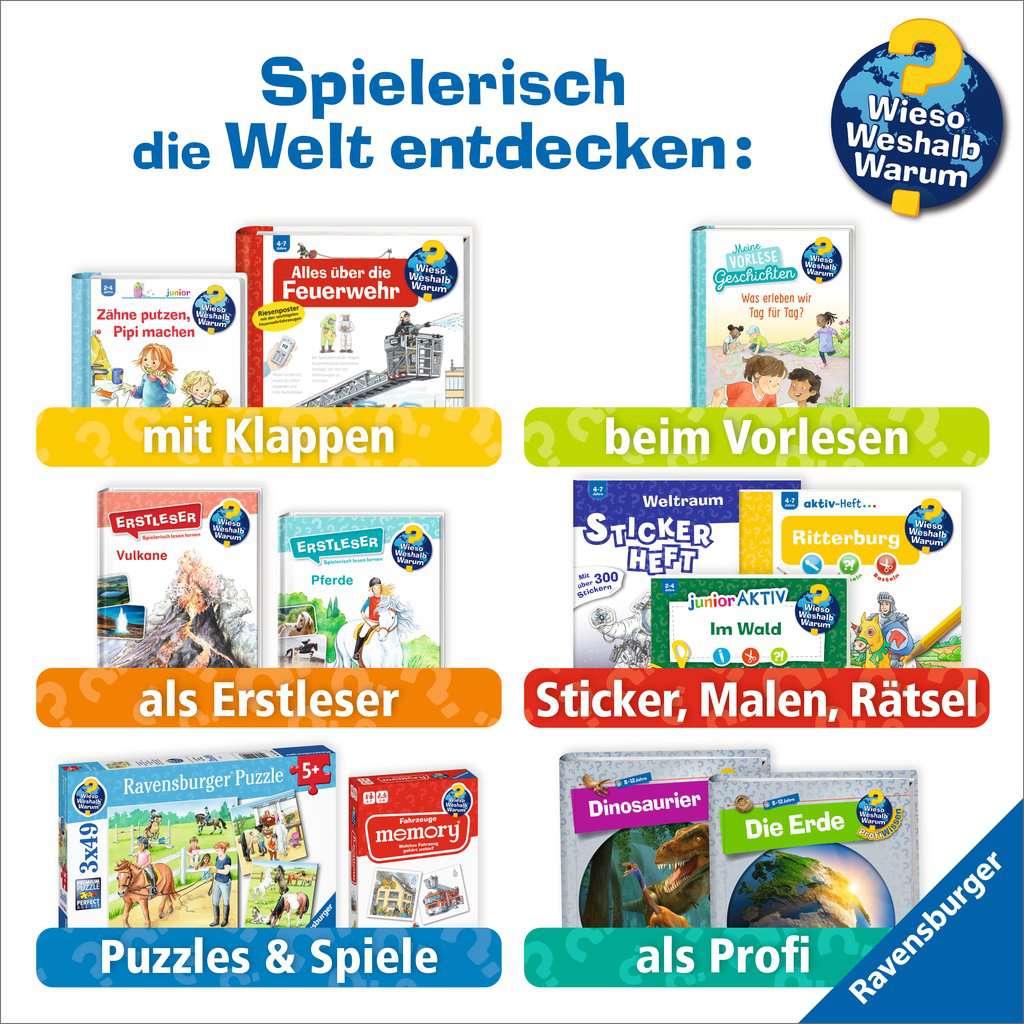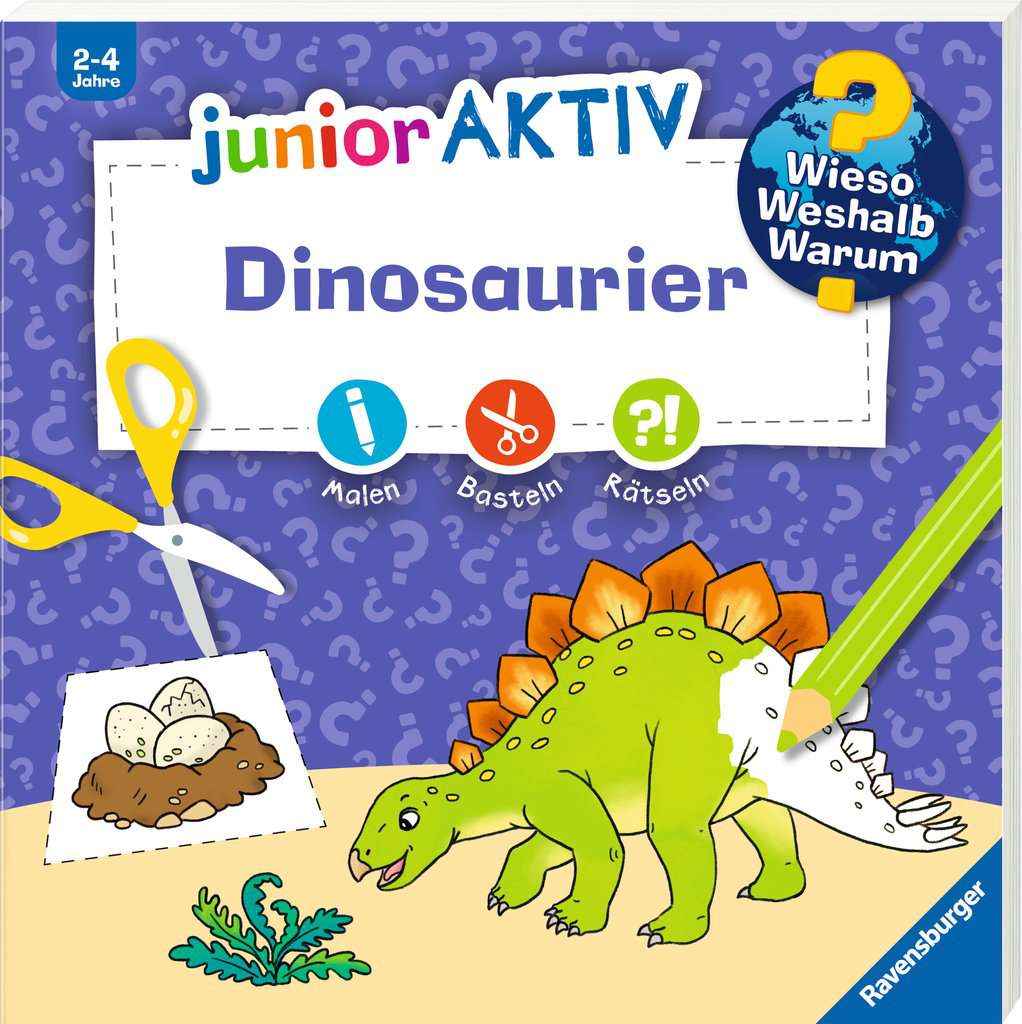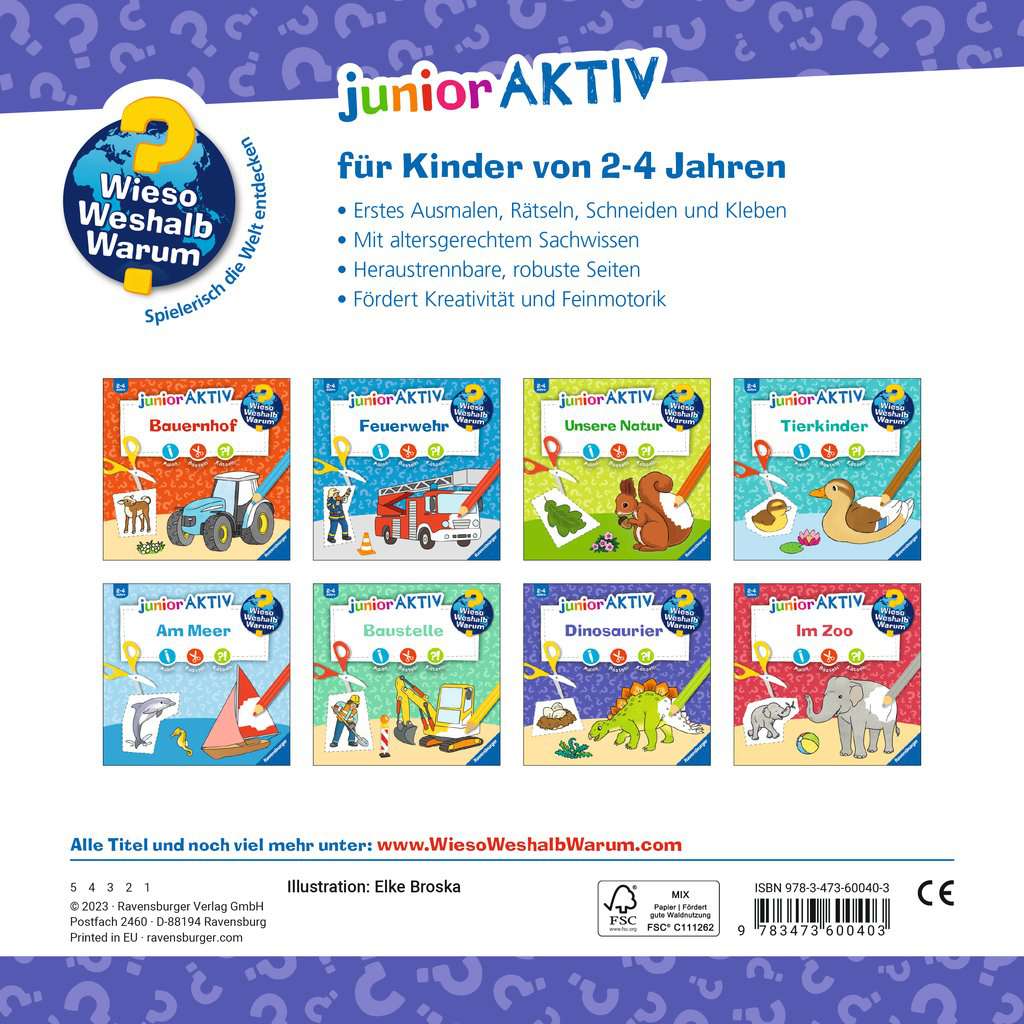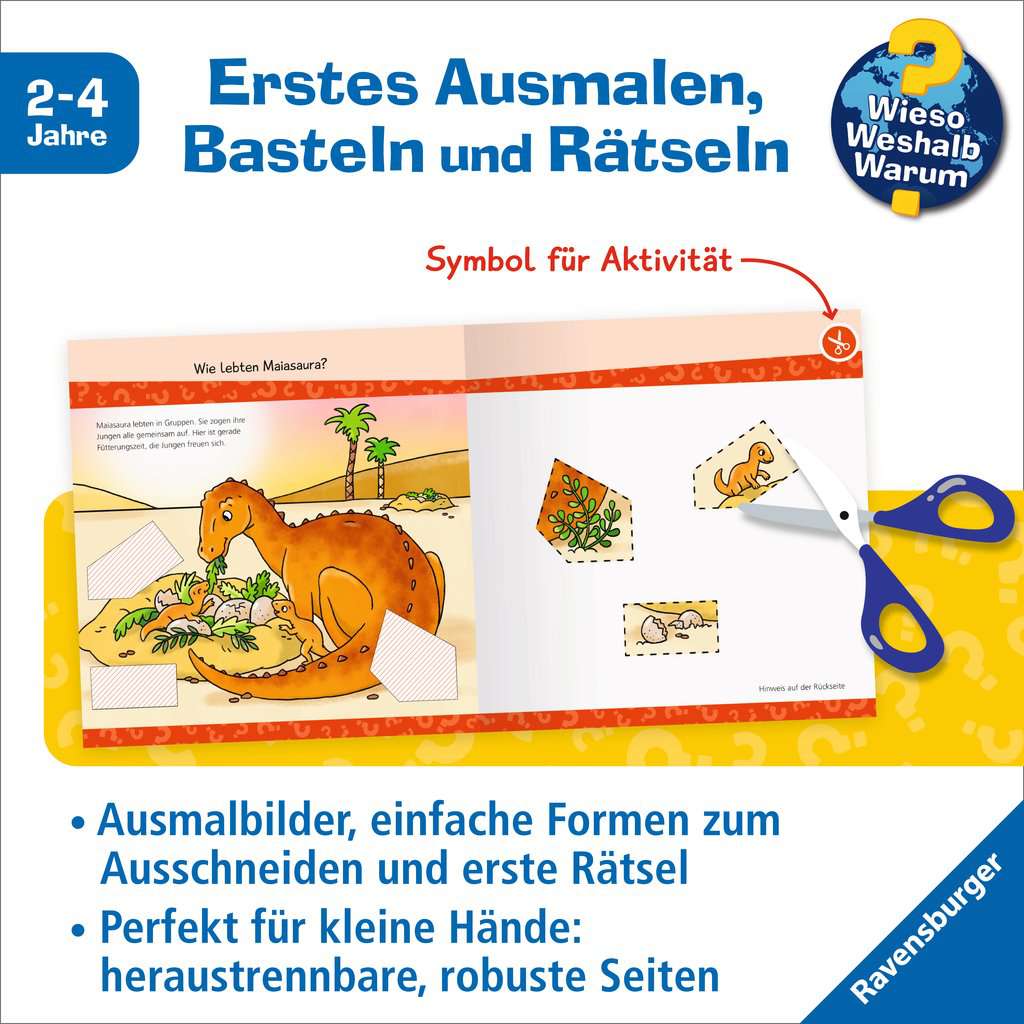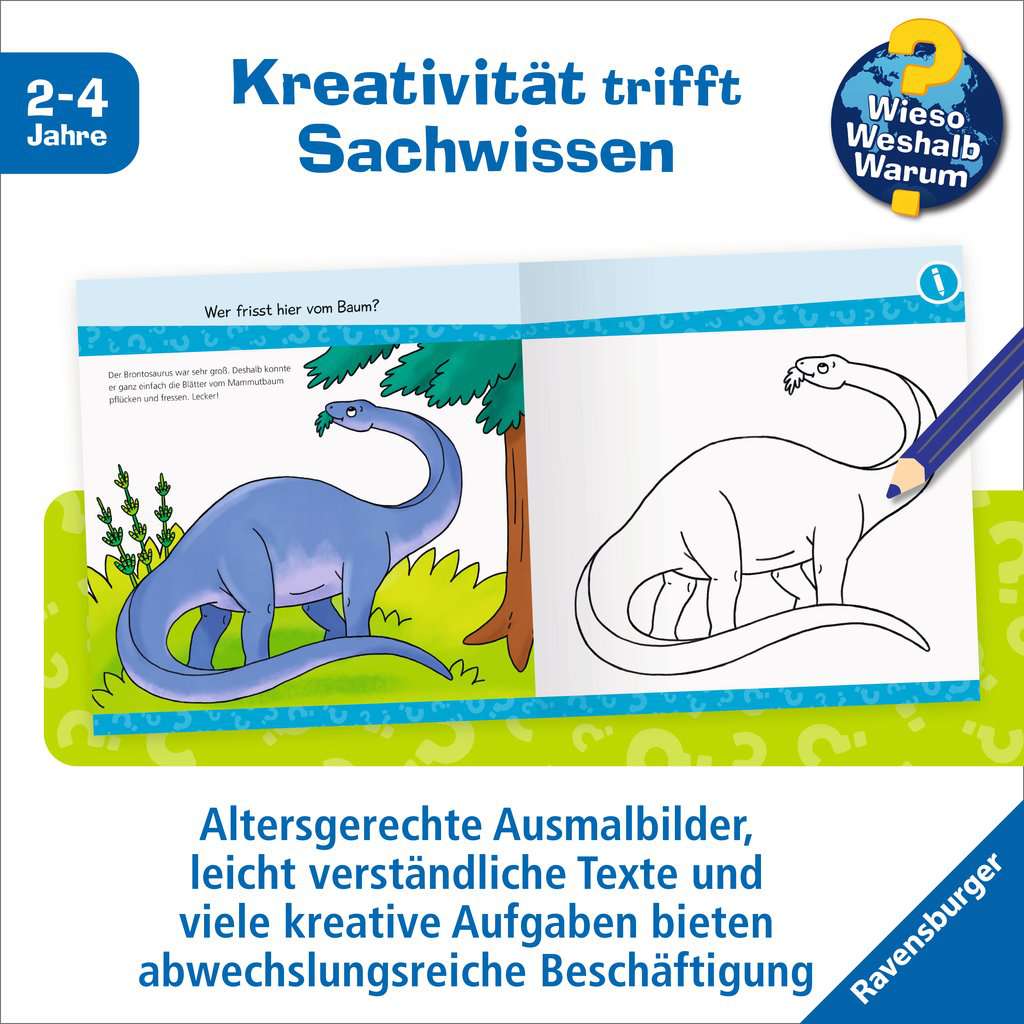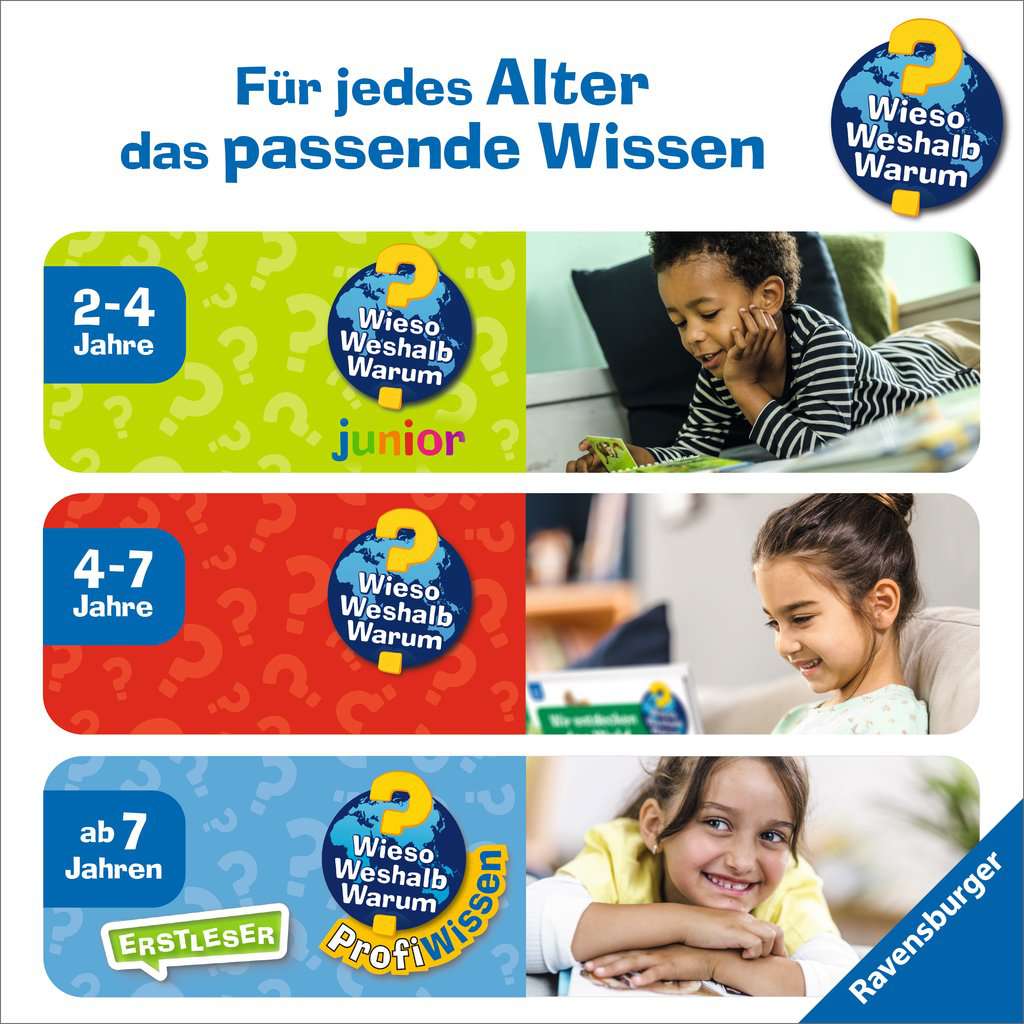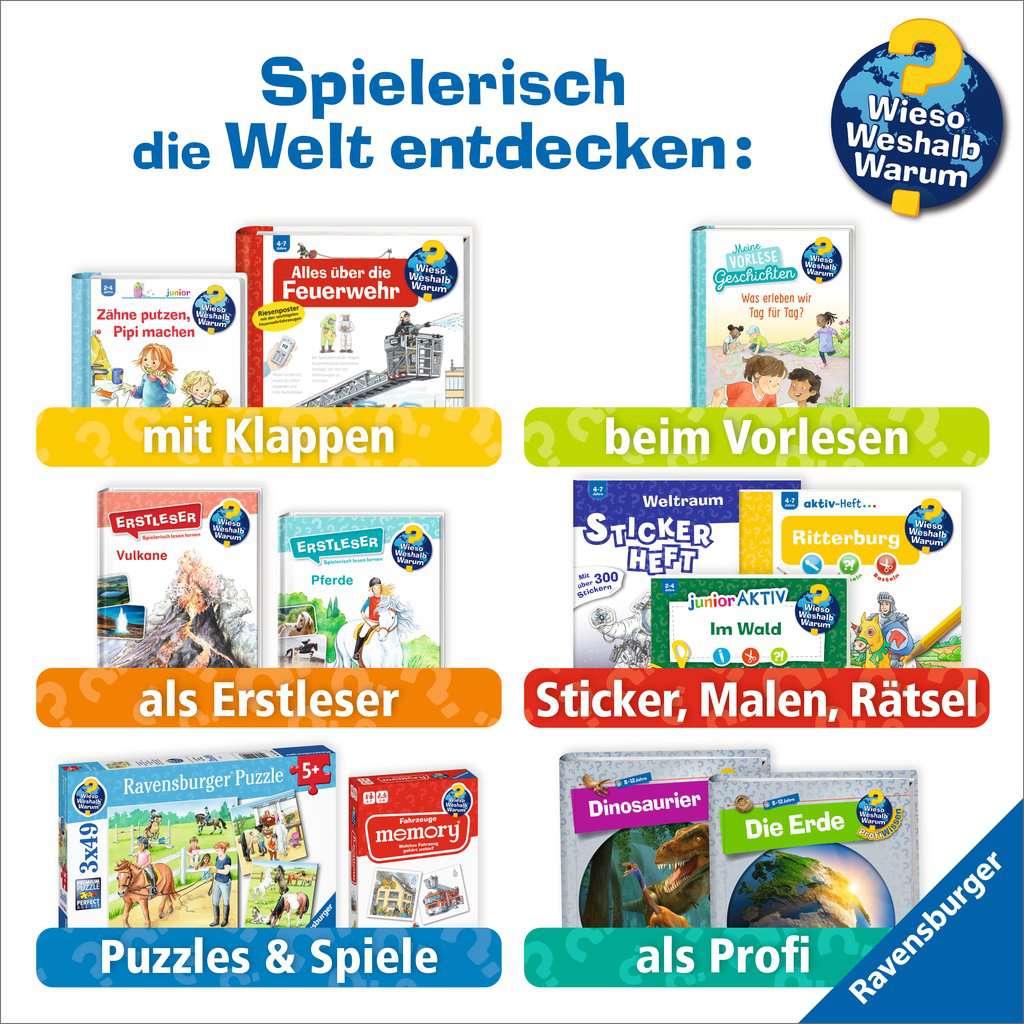 Why? Why? Why? junior ACTIVE: Dinosaurs
Wieso? Weshalb? Warum? junior AKTIV: Dinosaurier
View all books in the series
Coloring, crafts and puzzles revolving around dinosaurs enable children to creatively discover first factual knowledge.


First factual knowledge combined with coloring, crafts and puzzles

Robust, detachable pages

Promotes creativity, fine motor skills and concentration

48 pp
2 years +
22 x 22 cm
EUR 6.99
December 2022
Block
978-3-473-60040-3
Content
What do some dinosaurs need long necks for? How many horns does a triceratops have? How does an ankylosaurus defend itself? With this pad, children can playfully discover first factual knowledge about dinosaurs and get creative: placing a hatchling sticker into the dinosaur nest, coloring in a T-Rex or pondering what flying dinosaurs eat.
About the Series
This series stands out through a combination of creative engagement and first factual knowledge: With the help of puzzles, craft pages and coloring motifs, children playfully and actively gain information about their favorite topics.
The Illustrator
Elke Broska, born 1980, studied graphic and communication design at the universities of applied sciences in Bielefeld and Mainz with a focus on illustration and book design. Since 2007 she works as a freelance illustrator for various publishers. She lives and works in Wiesbaden. Her hobbies include music, books, art and design, traveling, tai chi, pug dog and guinea pig. On her work for children, she says, "Children can do so much more than adults want them to believe, and a good book encourages them to go their own way no matter how small they supposedly are."