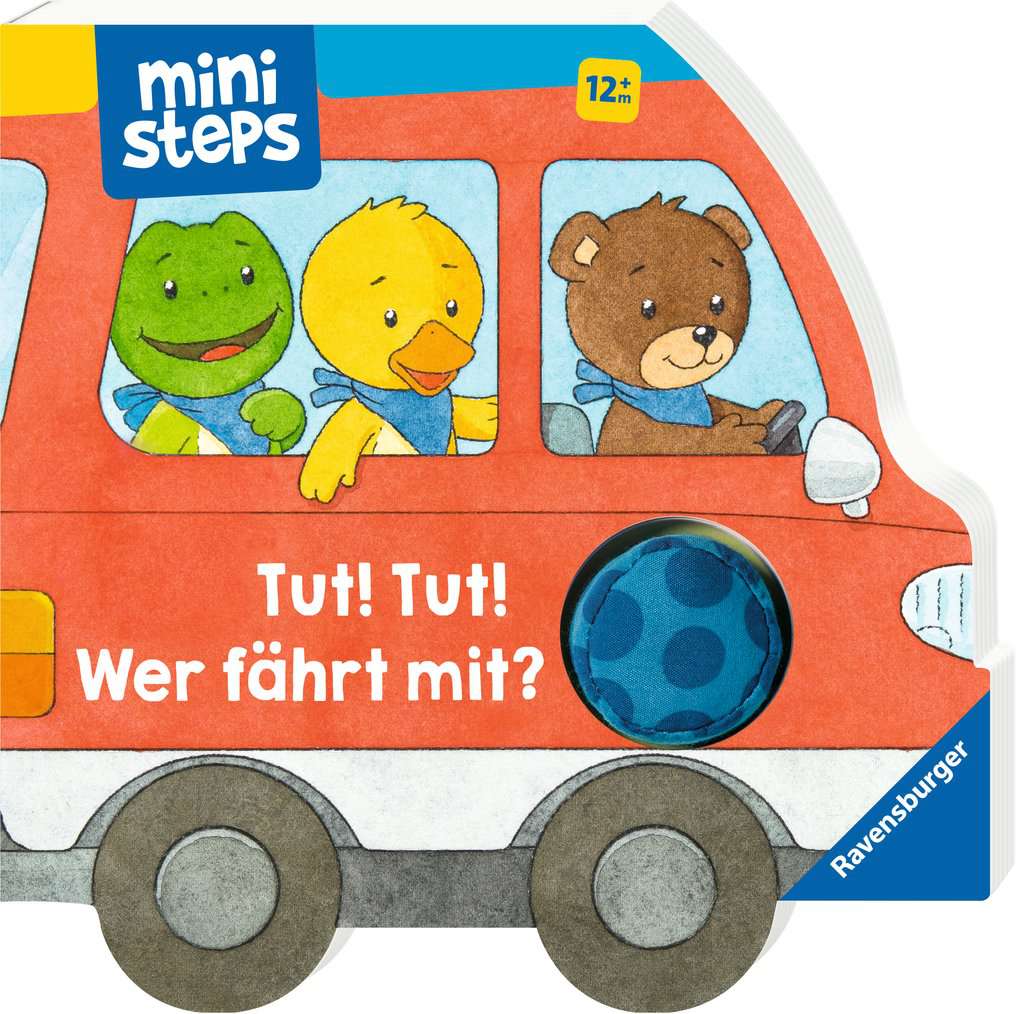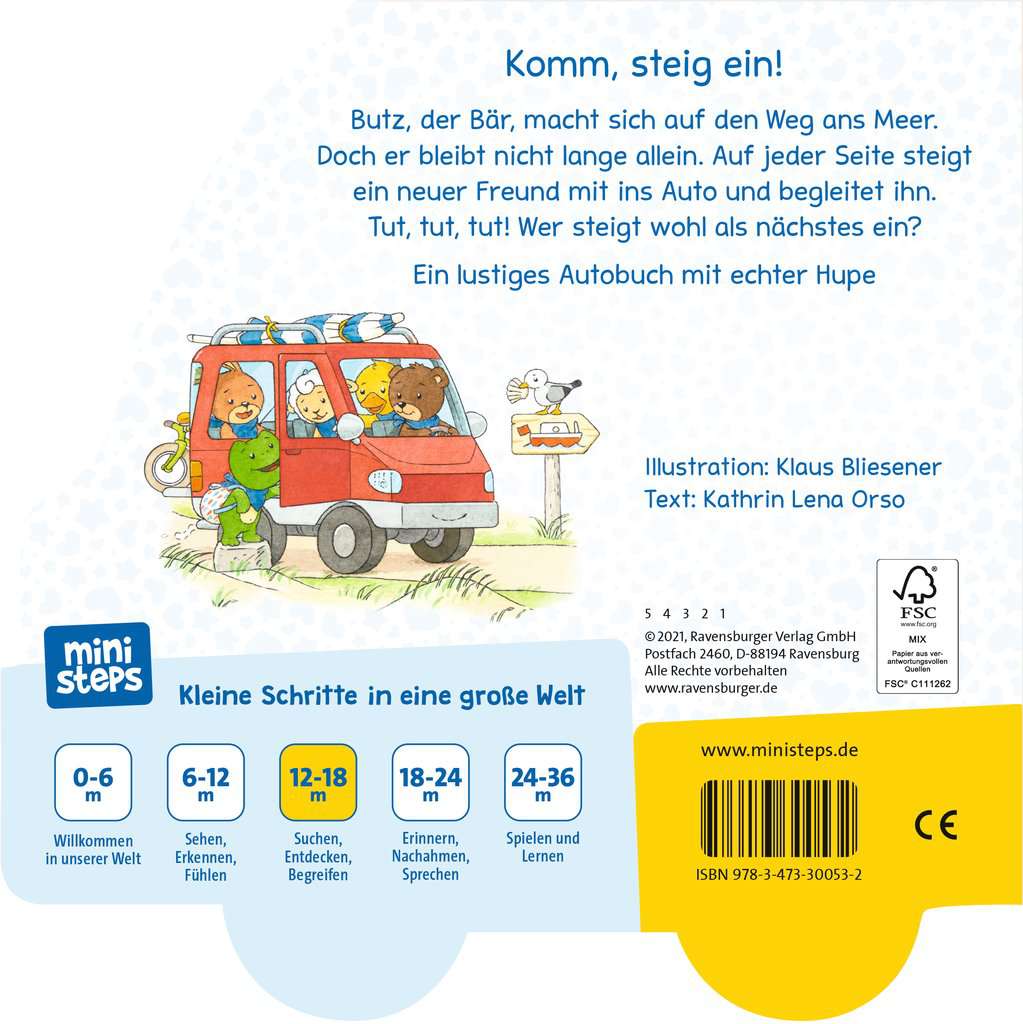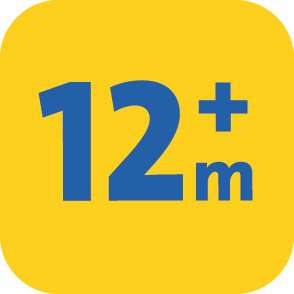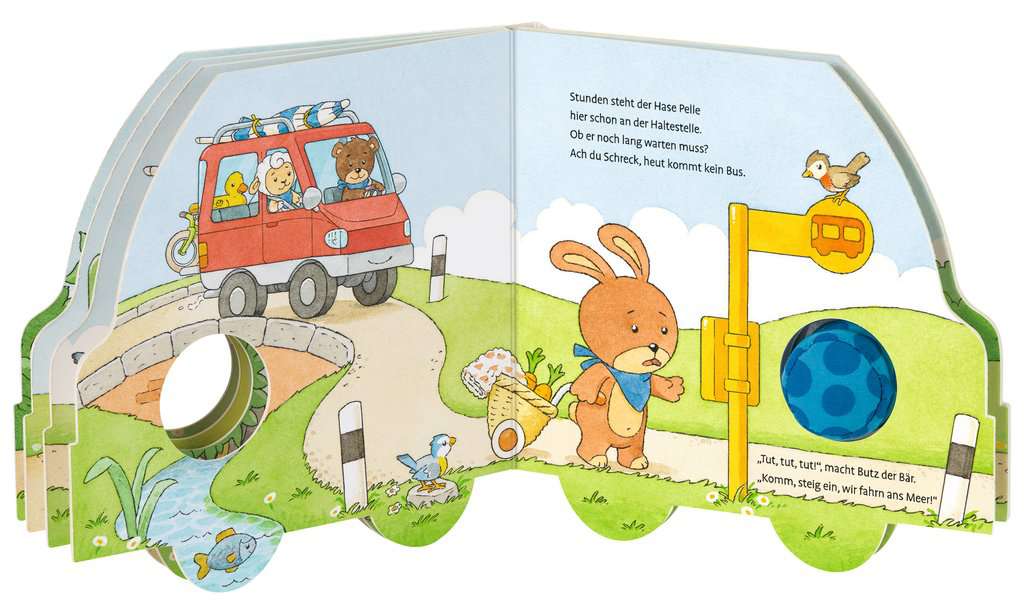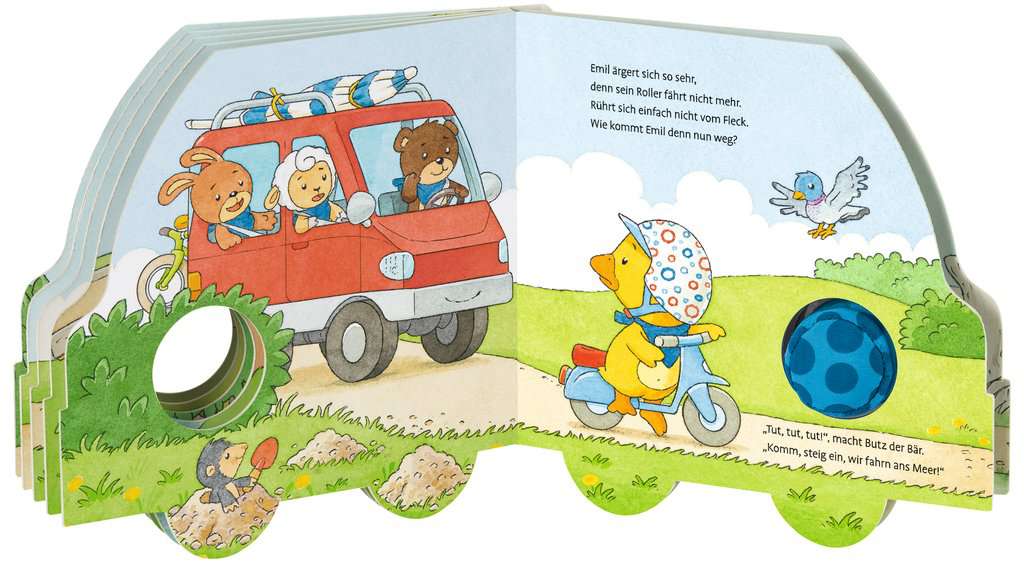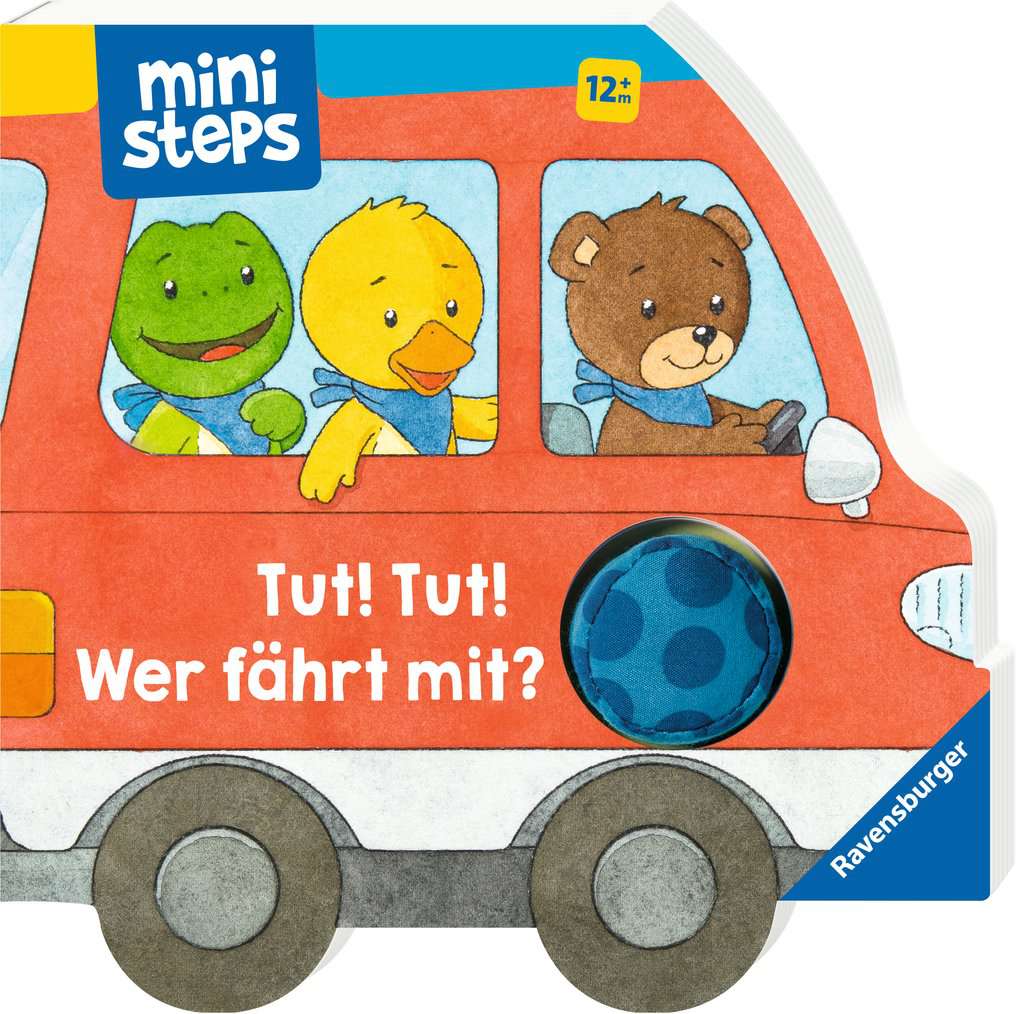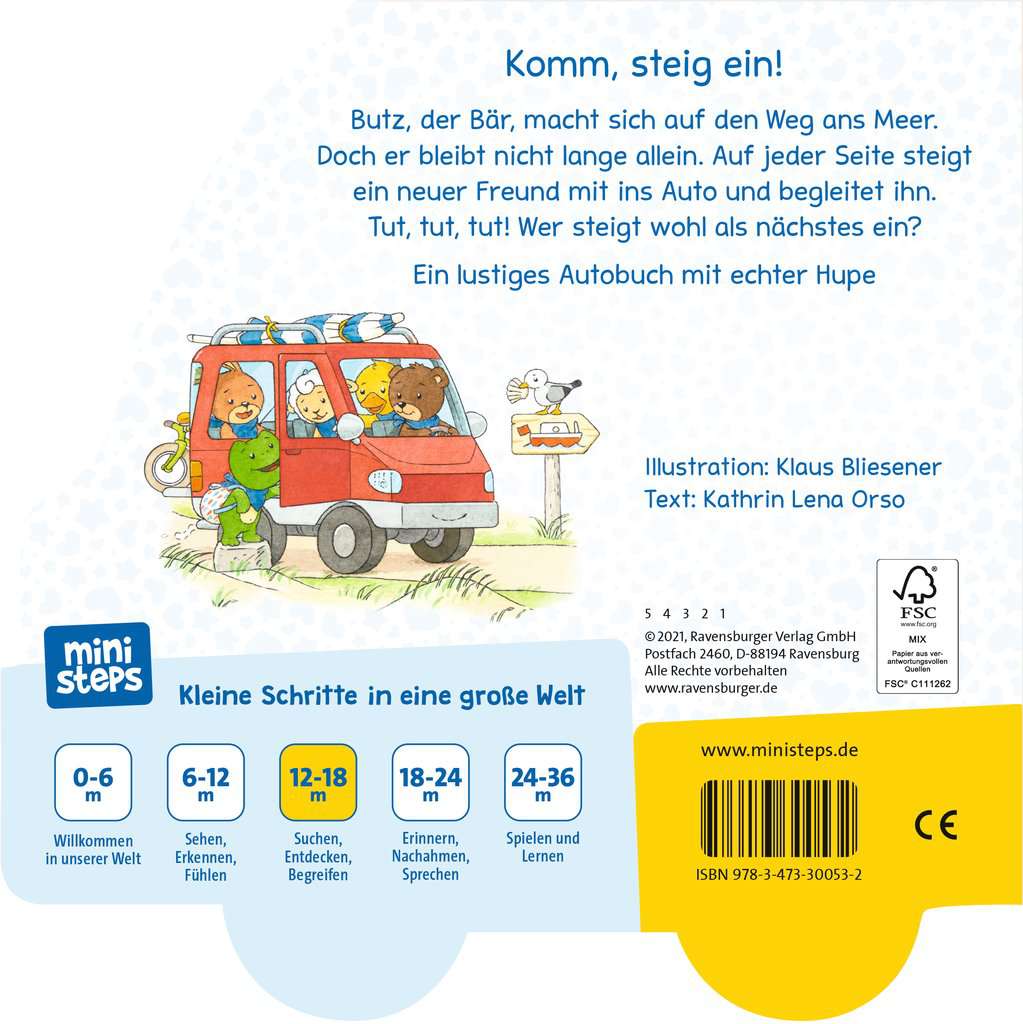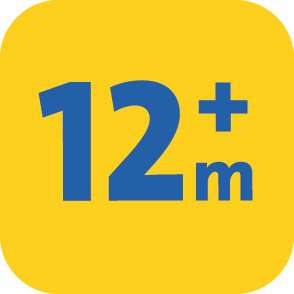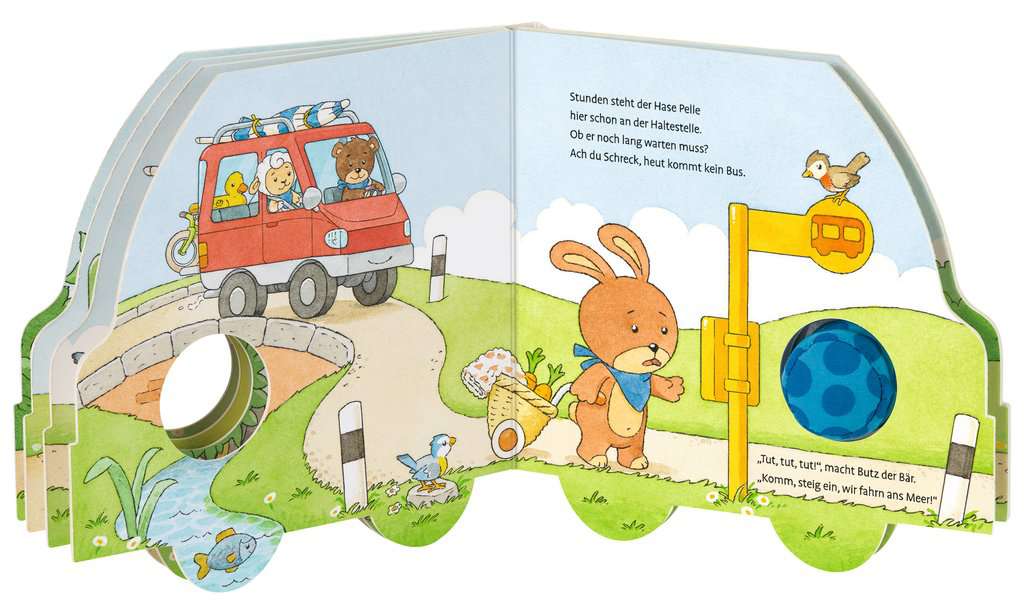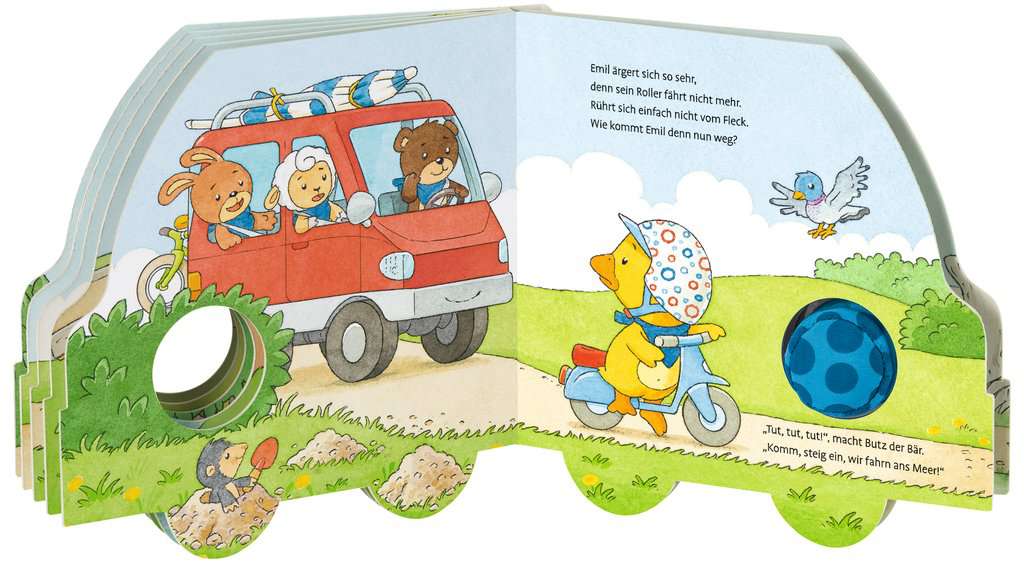 Toot! Toot! Who's Coming Along?
ministeps: Tut! Tut! Wer fährt mit?


Book and toy in one

Comes with a squeaky car horn

Trains little ones' fine motor skills

16 pp
12 months +
19 x 19 cm
EUR 11.99
August 2021
Board Book
978-3-473-30053-2
• With horn.
Content
"Toot! Toot! Toot!", Butz the Bear hollers and exclaims: "Come on, get in, we're going to the sea!" And thus, yet another friend gets into the car with Butz on each page. Particularly entertaining: children can press the horn on every page. That's fun and playfully trains the little ones' motor skills!
The Author
Kathrin Orso spent her childhood in Landshut, Bavaria. Inspired by the books by Enid Blyton her big dream was to found a detective gang. Since this dream didn't come true, she started writing down her own adventure stories. In 2018 she became a freelance writer. In addition to youth novels and reading stories she writes lyrics for children's songs, picture books and comics.
The Illustrator
Klaus Bliesener was born in 1951 in Salzgitter. After leaving school he first trained as window dresser. Later he extended his training by studying at the Art school in Braunschweig. In 1979 he qualified with a diploma in graphic design. Since 1980 Klaus Bliesener has been working free lance as illustrator. His illustrations appear in various magazines.