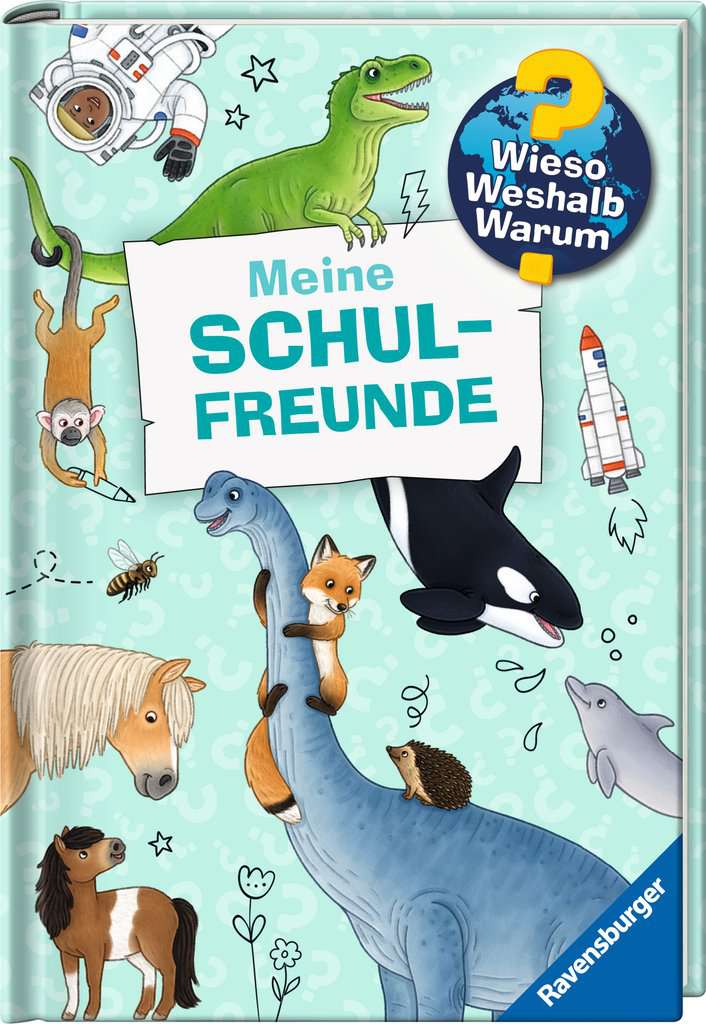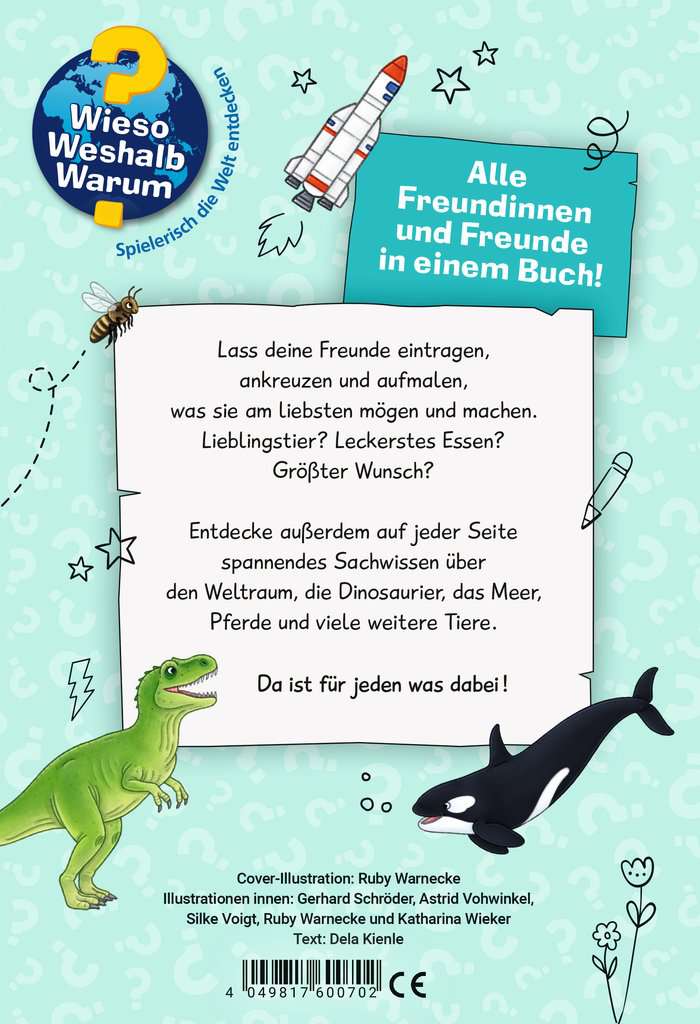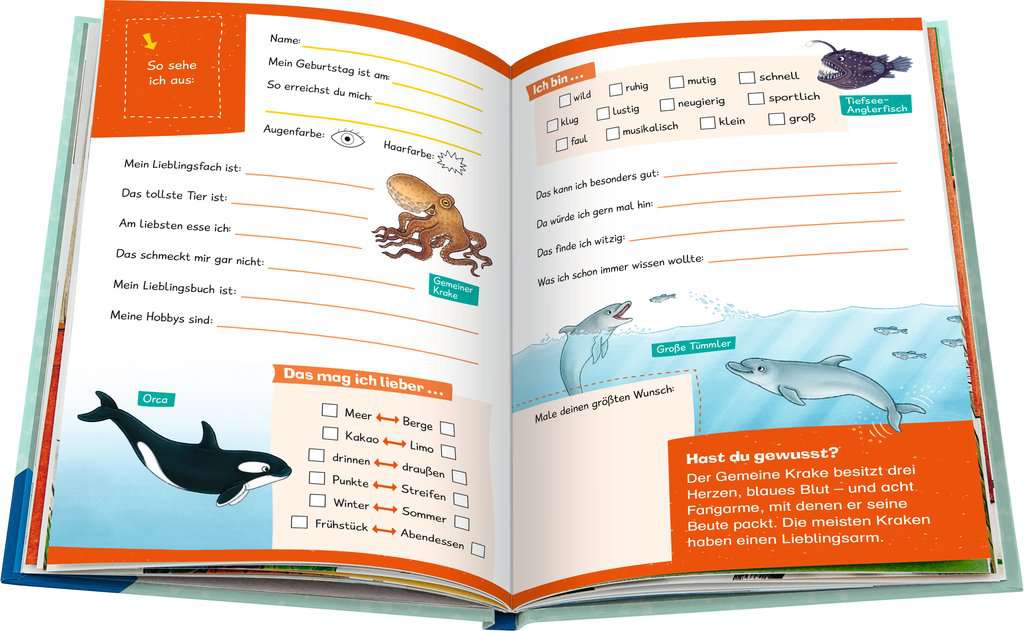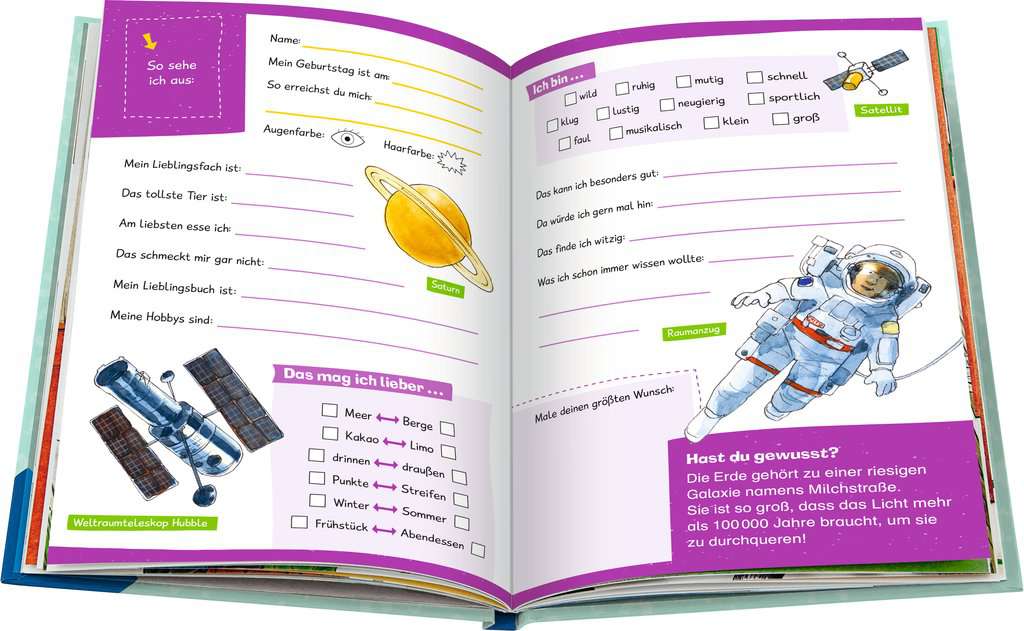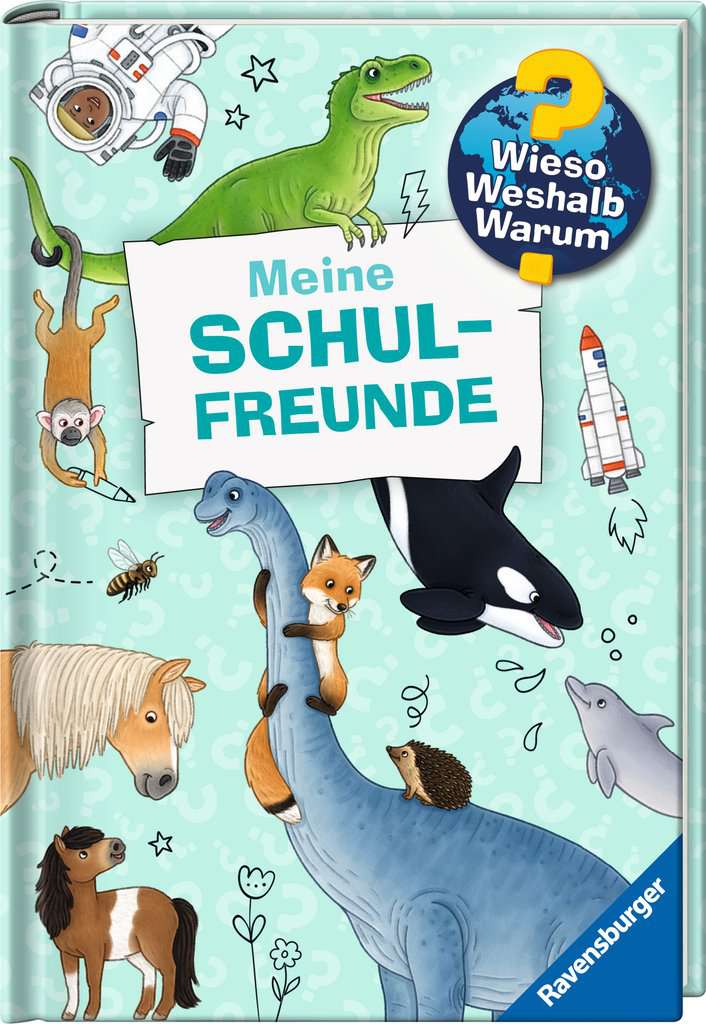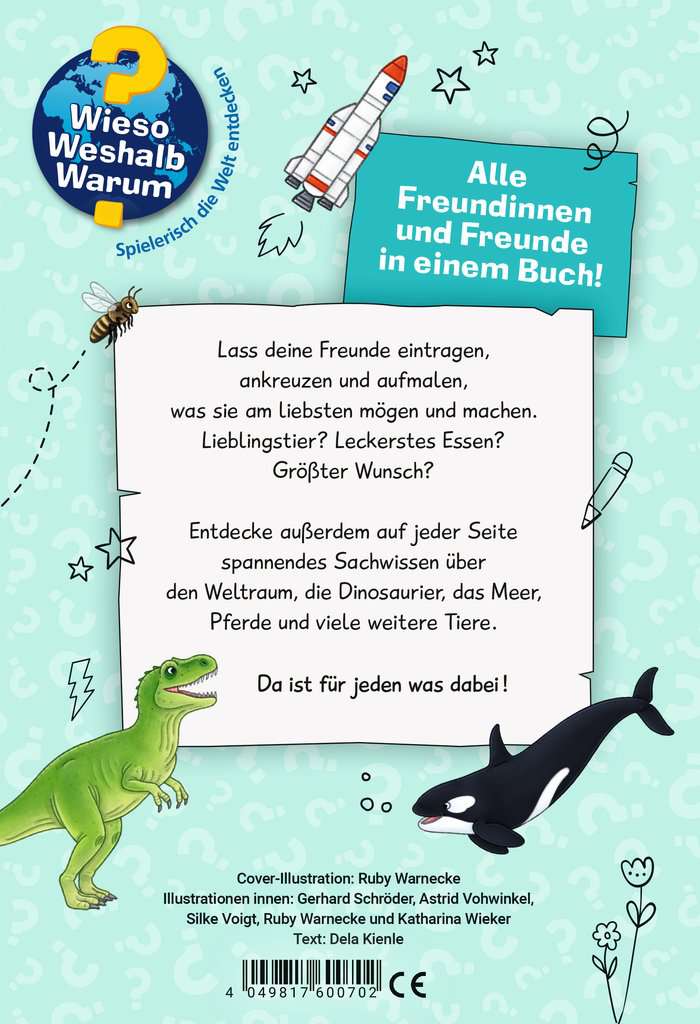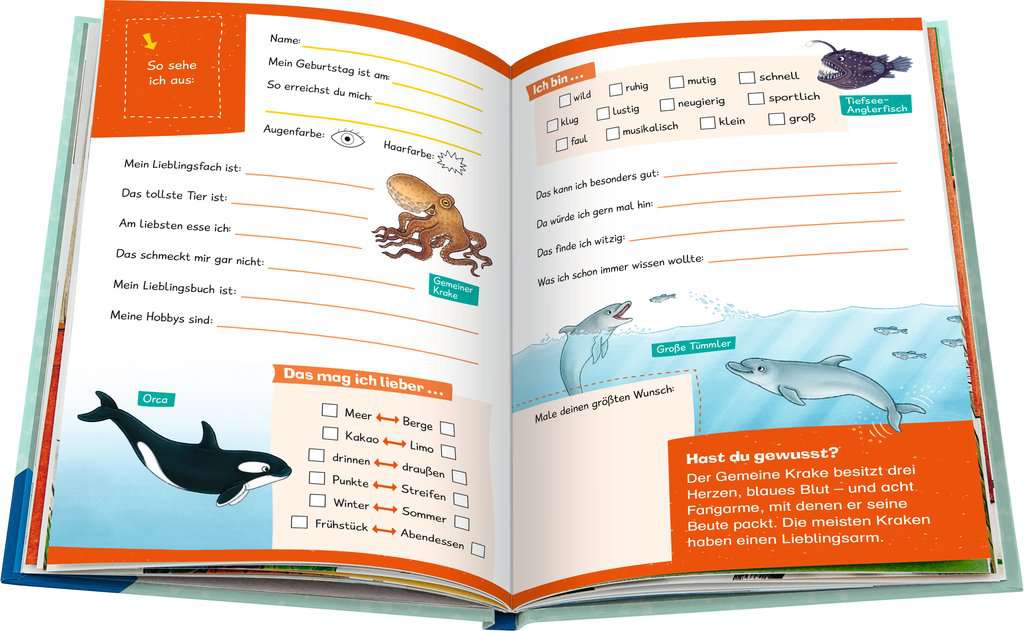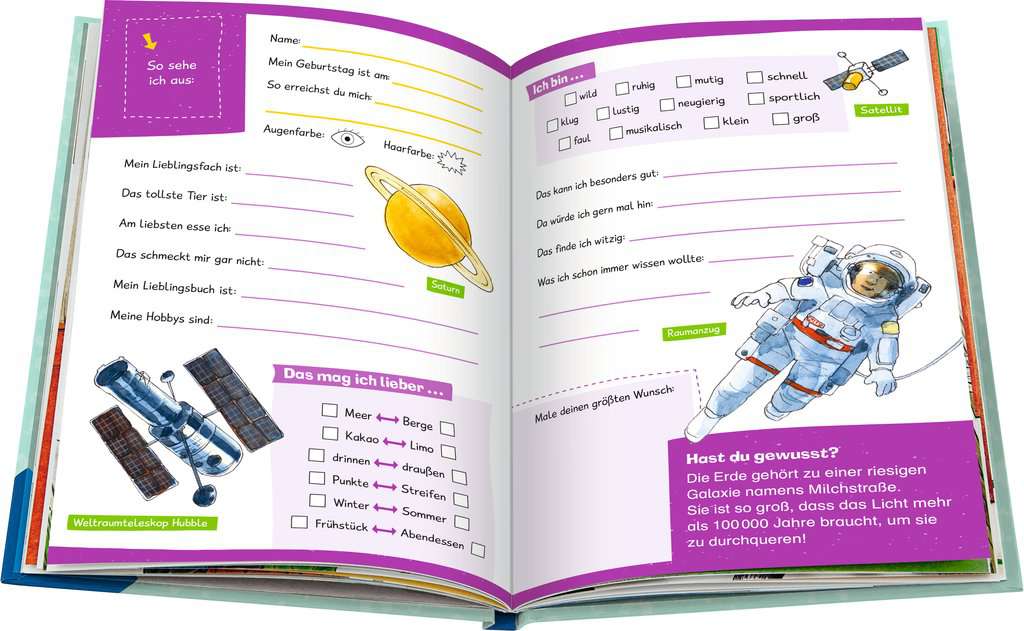 Why? Why? Why? My School Friends
Wieso? Weshalb? Warum? Meine Schulfreunde
View all books in the series
All school friends in one book


A lovingly designed "My Friends" book that also comes with factual knowledge – for children 1st grade and over

Features great illustrations and fascinating information on popular topics like dinosaurs, horses, space, animals and ocean

Write it down, tick a box or get creative: there's something for everyone!

64 pp
7 years +
14,7 x 21,5 cm
EUR 8.99
May 2023
Hardcover
Content
Name, birthday, eye color – along with favourite animal, biggest wish and favourite food: in this book, each child can write down, tick a box or draw what their favourites are and what they love doing. In addition, each double page offers fascinating information on one of five popular topics: space, dinosaurs, horses, animals and ocean. This book is the perfect companion for curious primary school children who want to know everything about their friends.
About the Series
The WWW series stands out for its playful, enticing way of conveying just the information that kids want to know. Centered on who-what-how questions, the titles in the series explore subjects of great interest to young children. The thousands of questions children ask daily are answered by means of interactive elements, engaging illustrations, and age-appropriate texts. Because the lively illustrations convey so much, the books hold children's interest even without an adult to read the clear, friendly texts. WWW is ideally suited for preschool and kindergarten ages, for children 4 to 7 years old.
The Author
Dela Kienle is a freelance journalist. After studying in Bonn, Florence and Rome, she studied journalism and has written for the magazines GEOlino, Nido and Neon, among others. She lives in the Netherlands with her Italian husband and their two children.
The Illustrator
Astrid Vohwinkel studied graphic design at the university in Münster, Germany and has been a freelance children's book illustrator ever since. She is most interested in Indians, horses, nature and foreign cultures as subjects for her drawings.
Silke Voigt was born in Halle an der Saale, Germany in 1971. She earned her degree in graphic design in 1996, and has worked as a freelance graphic artist and illustrator for a variety of publishers of non-fiction, children's books and textbooks ever since. For the author and illustrator, books are a significant and essential element of culture, because they challenge people's fantasy.
Katharina Wieker was born in 1964, and even as a child she loved to draw. After completing a degree in animation, she worked in cartoon film studios for several years. In addition, she has been illustrating children's books since 1993, including several successful stories for beginning readers. Katherina Wieker lives with her daughter in Berlin.