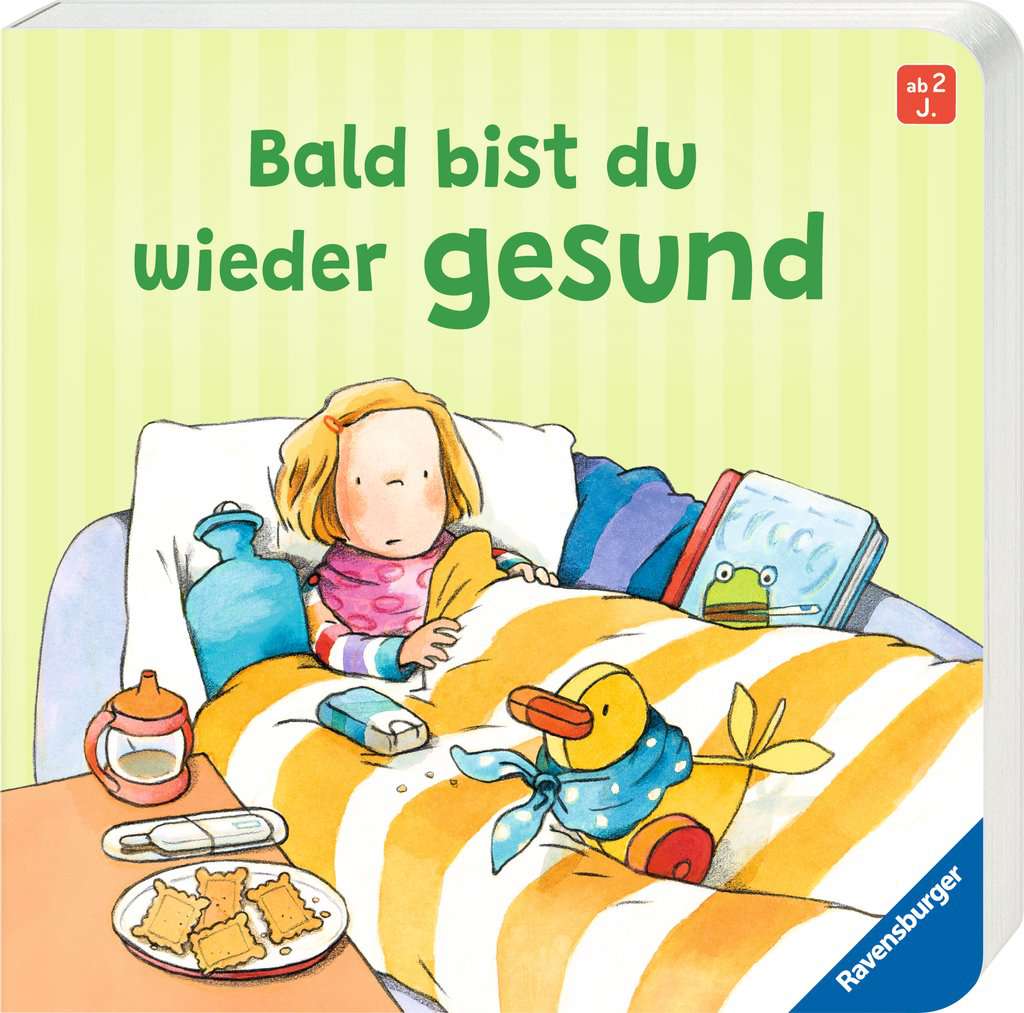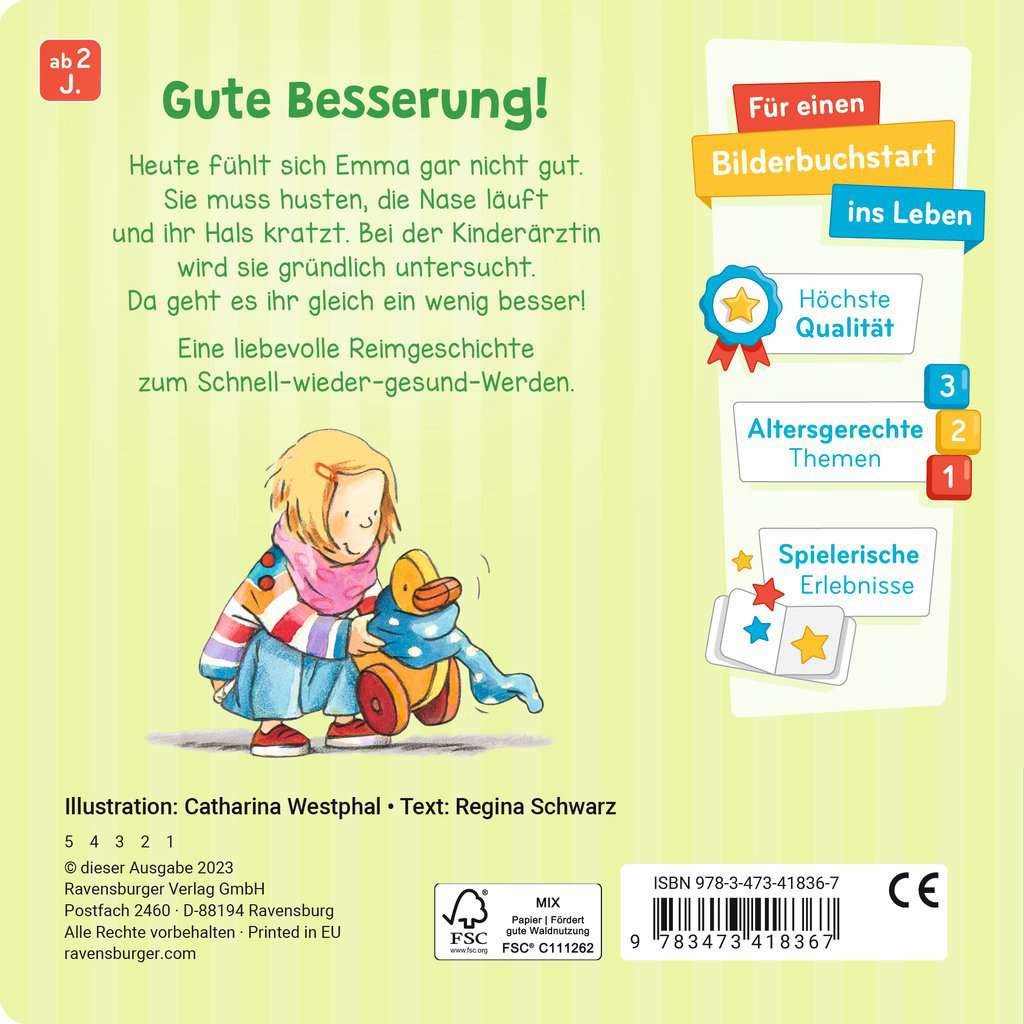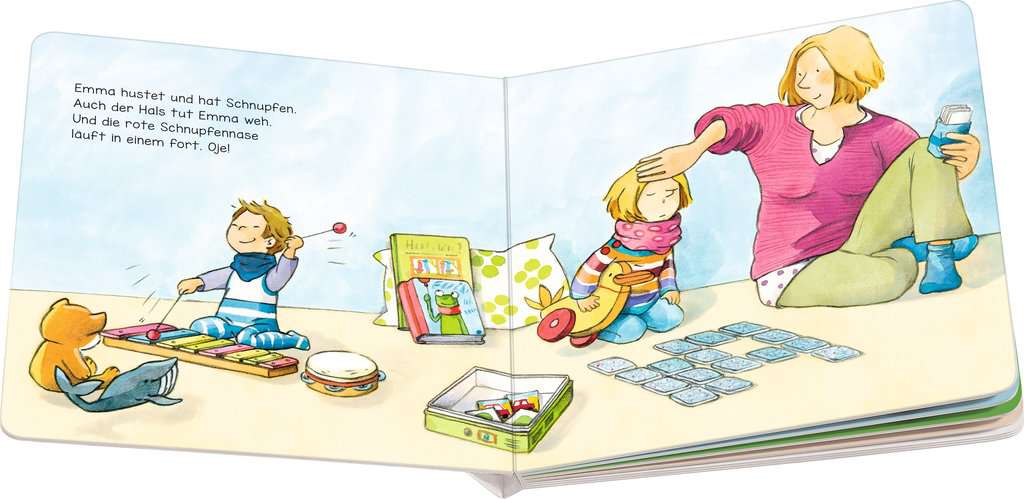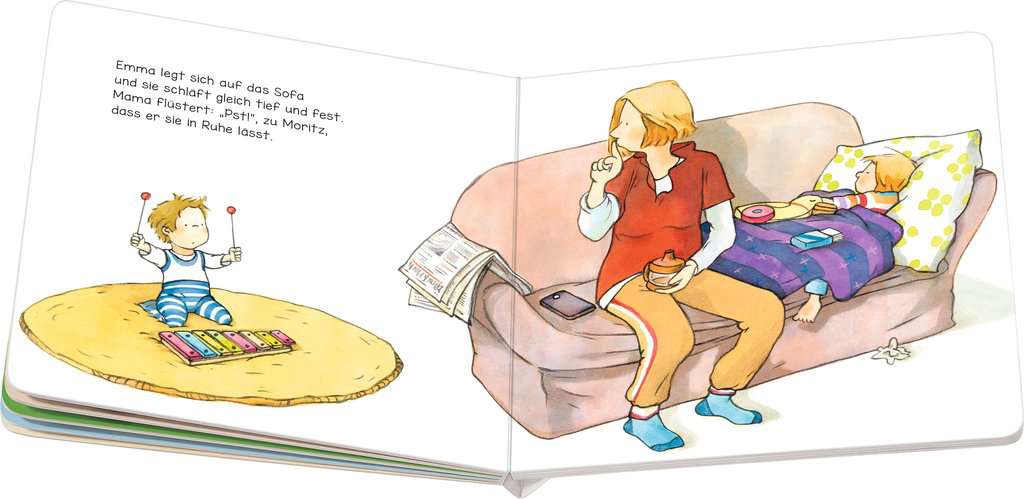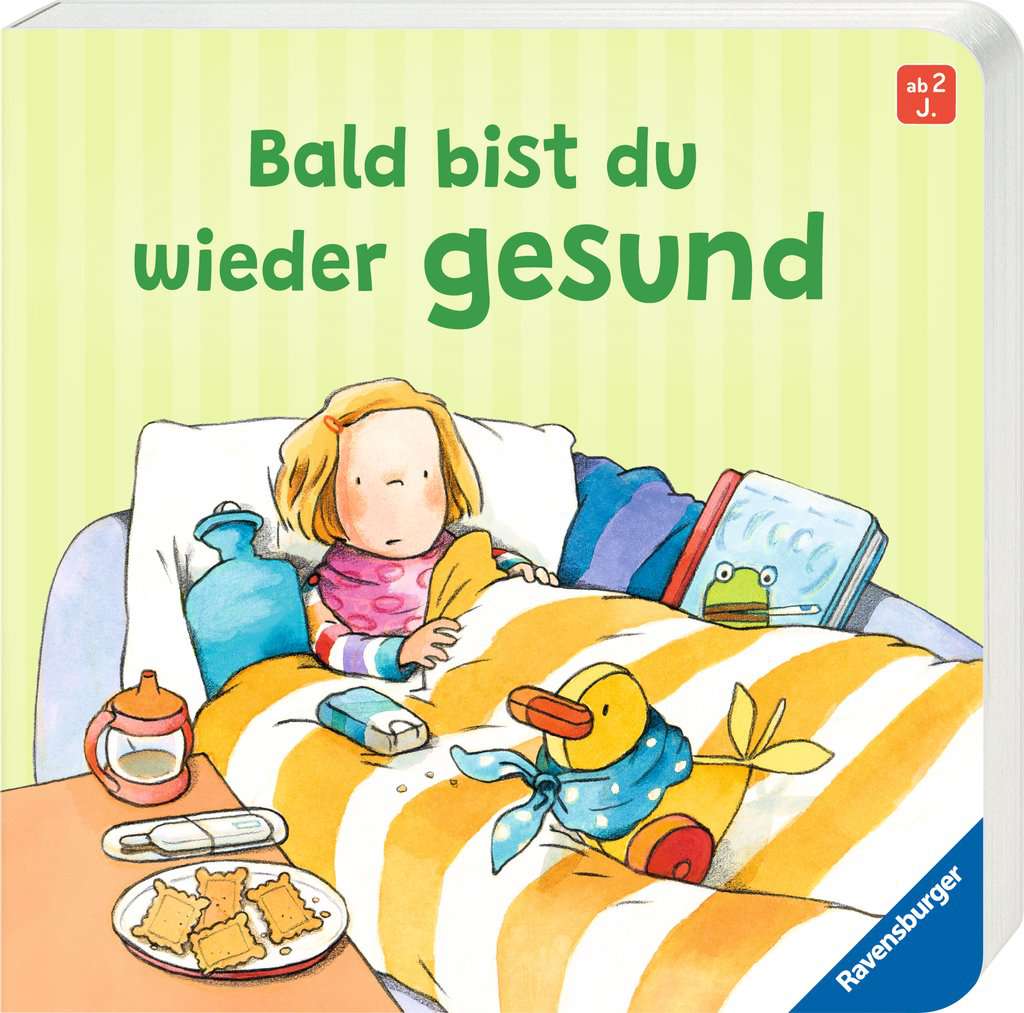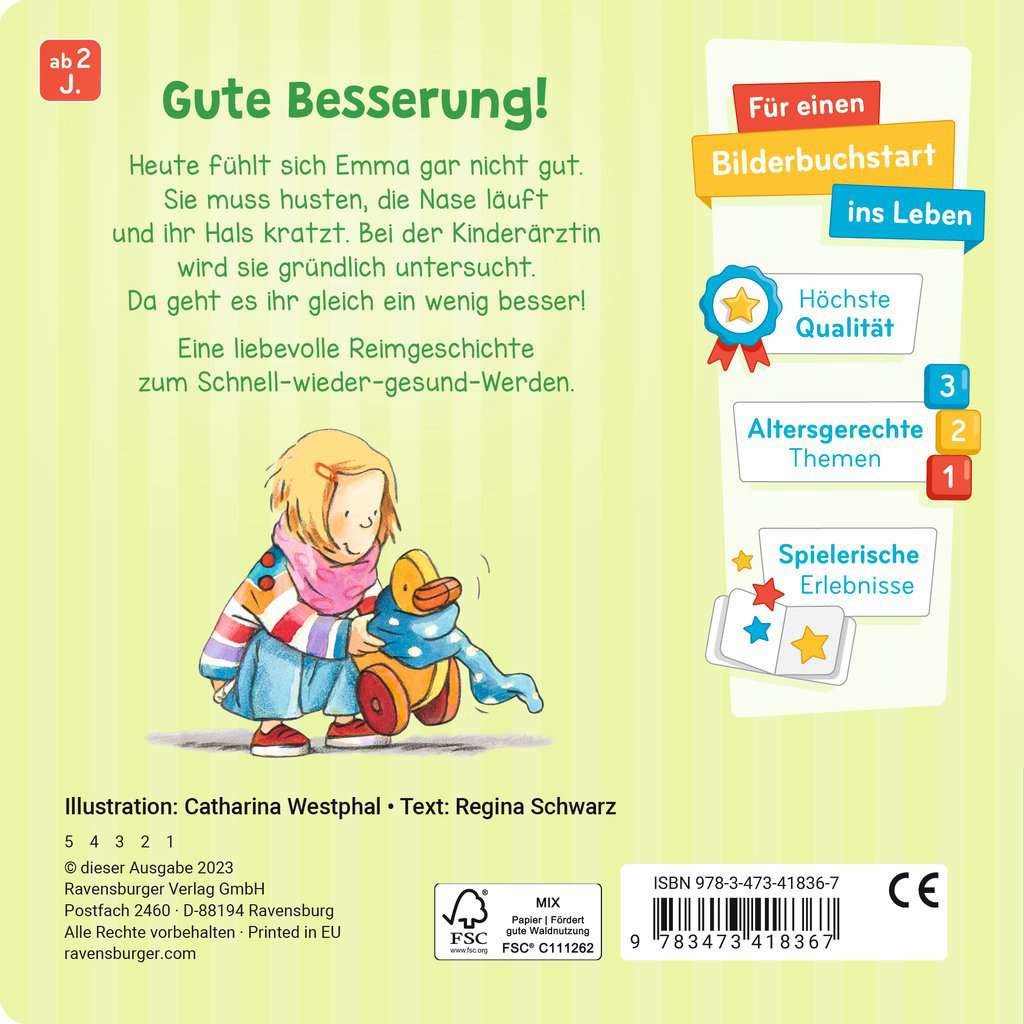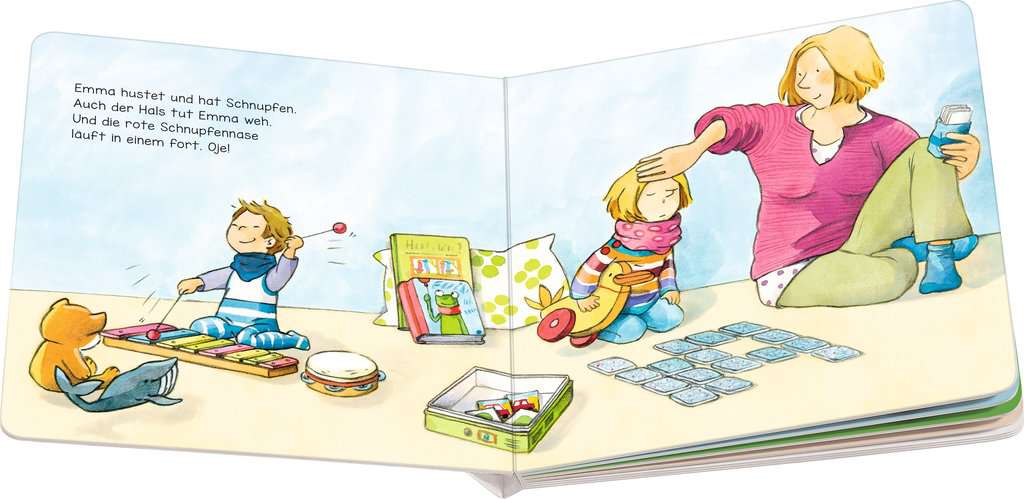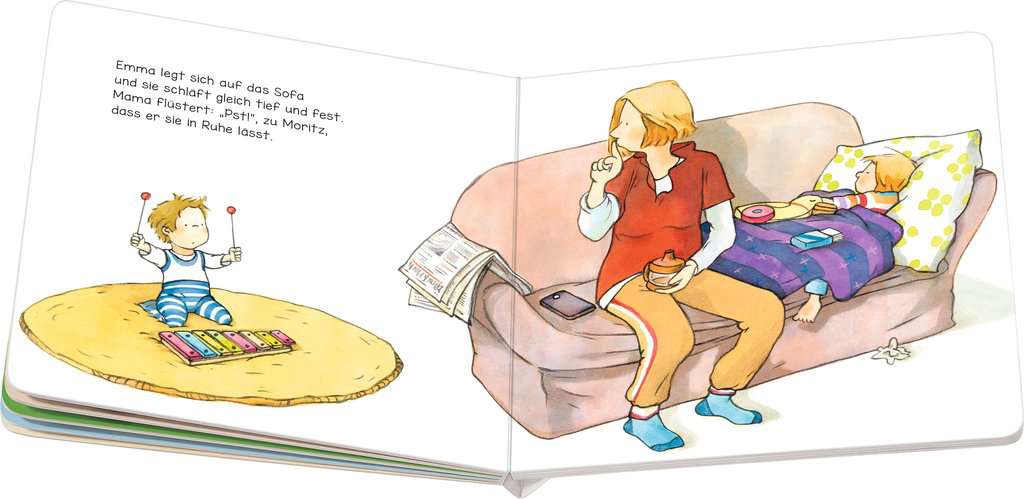 You'll Feel Better Soon
Bald bist du wieder gesund
View all books in the series
A charming rhymed story revolving around being sick and seeing the pediatrician


Important topics from children's everyday lives

Rhymed stories invite children to speak along

Lively, toddler-friendly illustrations

16 pp
2 years +
16 x 16 cm
EUR 4.99
December 2022
Board Book
978-3-473-41836-7
Content
Many children don't like seeing a doctor because they don't know what to expect or are afraid of the examinations. This rhymed story offers great opportunities for conversations and empathetically and age-appropriately shows the little ones what happens at the pediatrician's office and how to get better soon.
The Author
After completing her training in elementary education, Regina Schwarz studied social pedagogy. It was during this time that she began to write poems. Apart from poetry, she has published numerous picturebooks. Regina Schwarz's goal in writing her own texts is to motivate people to read (aloud) and to inspire listeners to be creative themselves. Schwarz lives in the Rhineland, is married and has three grown sons.
The Illustrator
Catharina Westphal was born in 1971 in the Netherlands, but grew up in Germany. She studied graphic design with a focus on illustration. Since 1998 she has been a freelance illustrator for a variety of publishers and has published numerous highly successful picture books and children's books. She lives with her family in Münster, Germany.