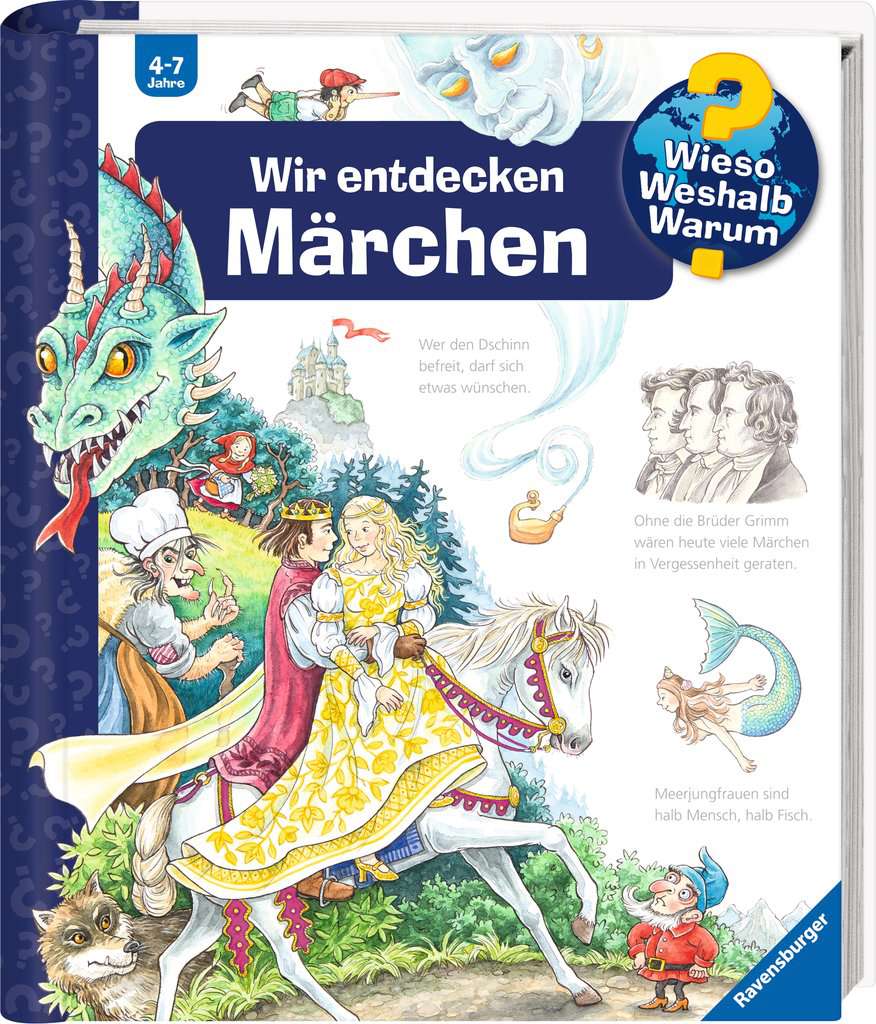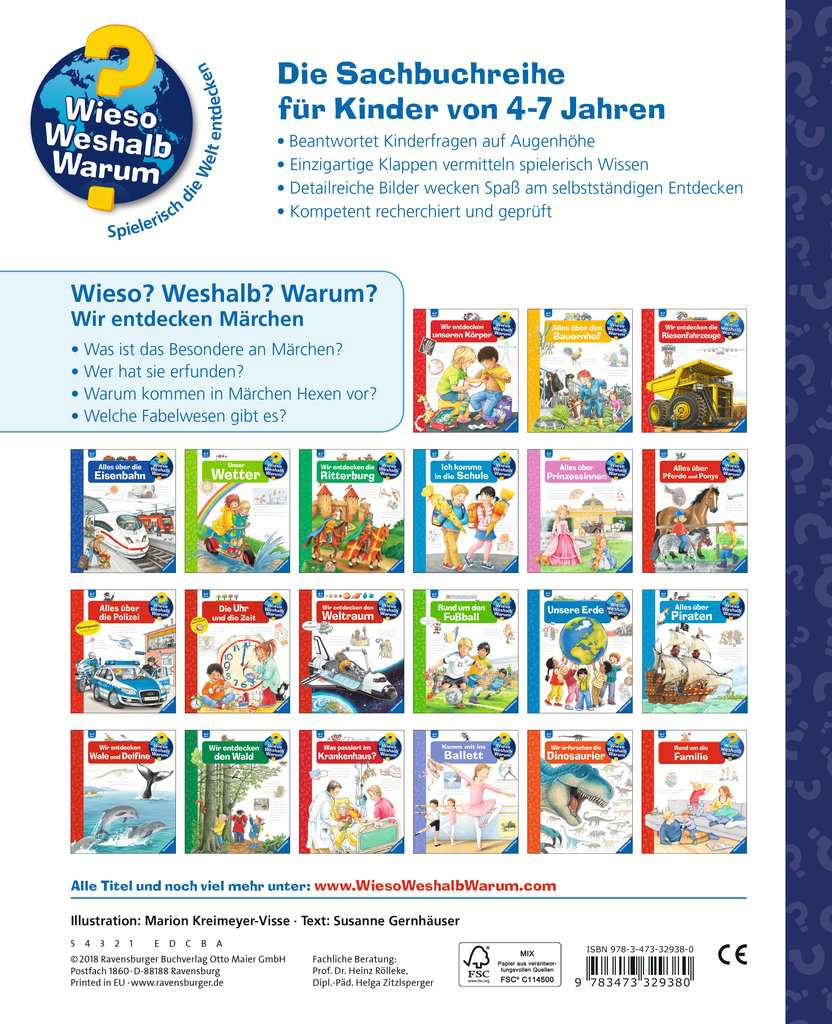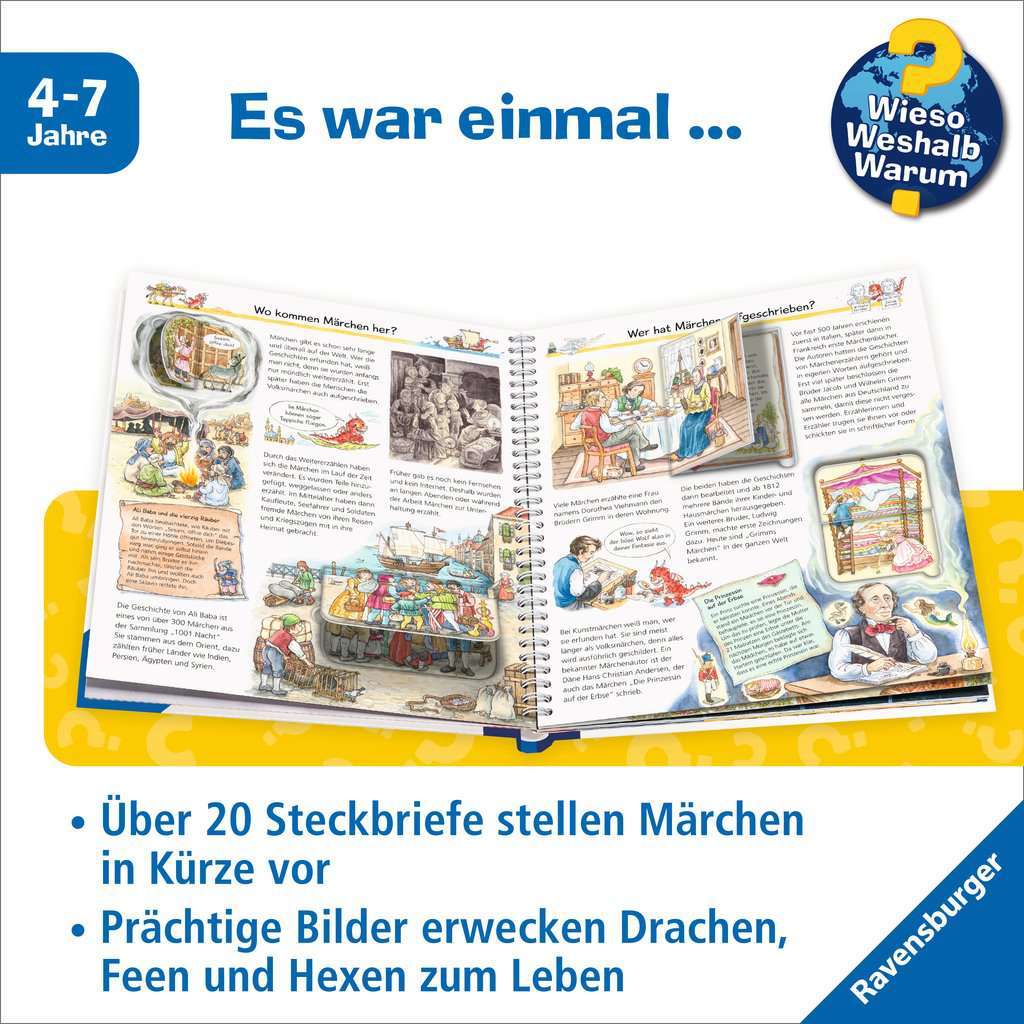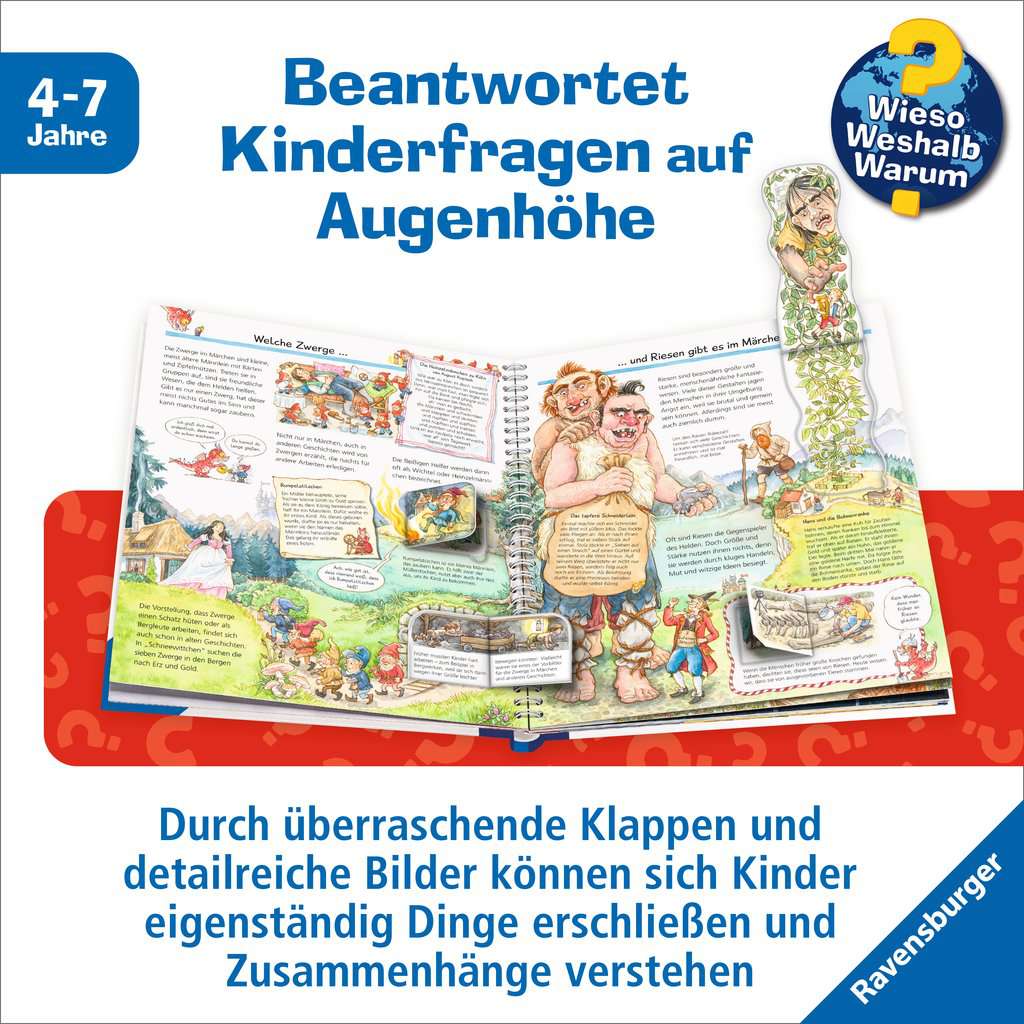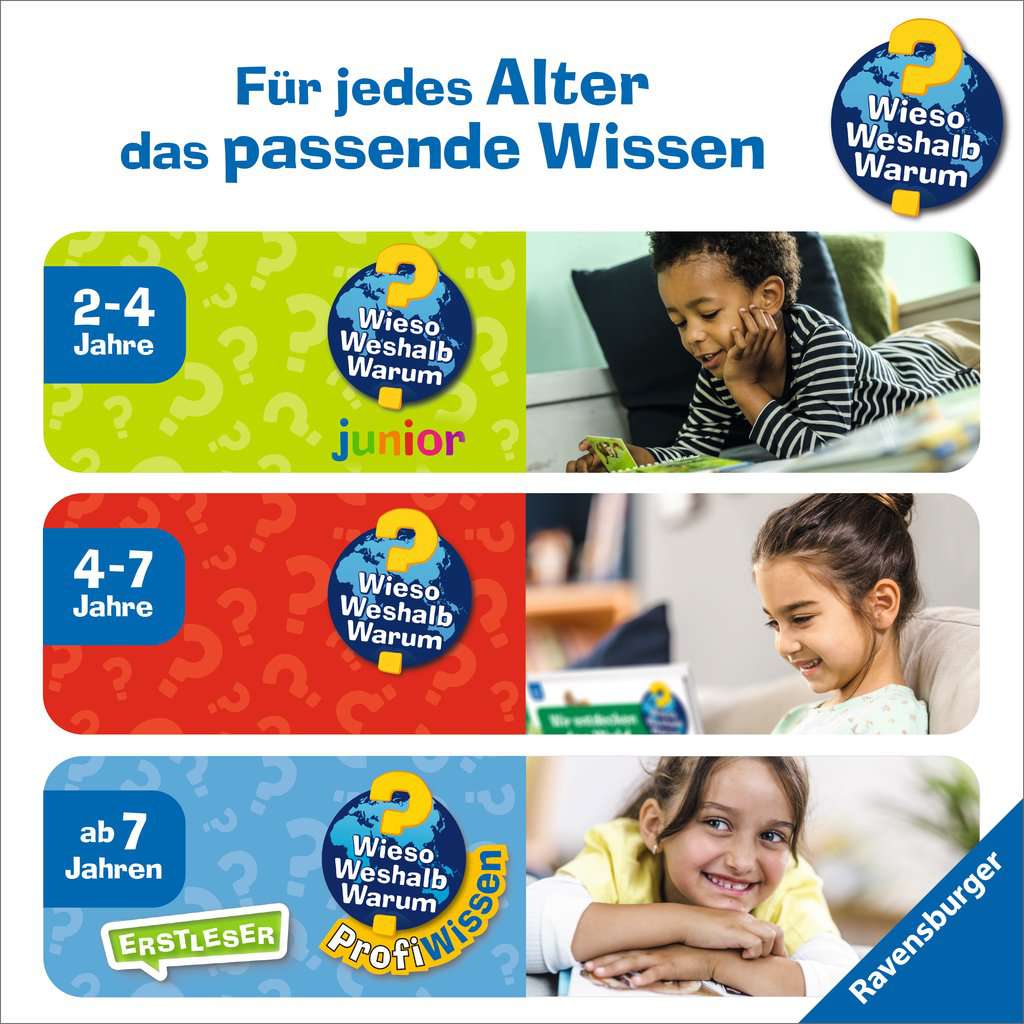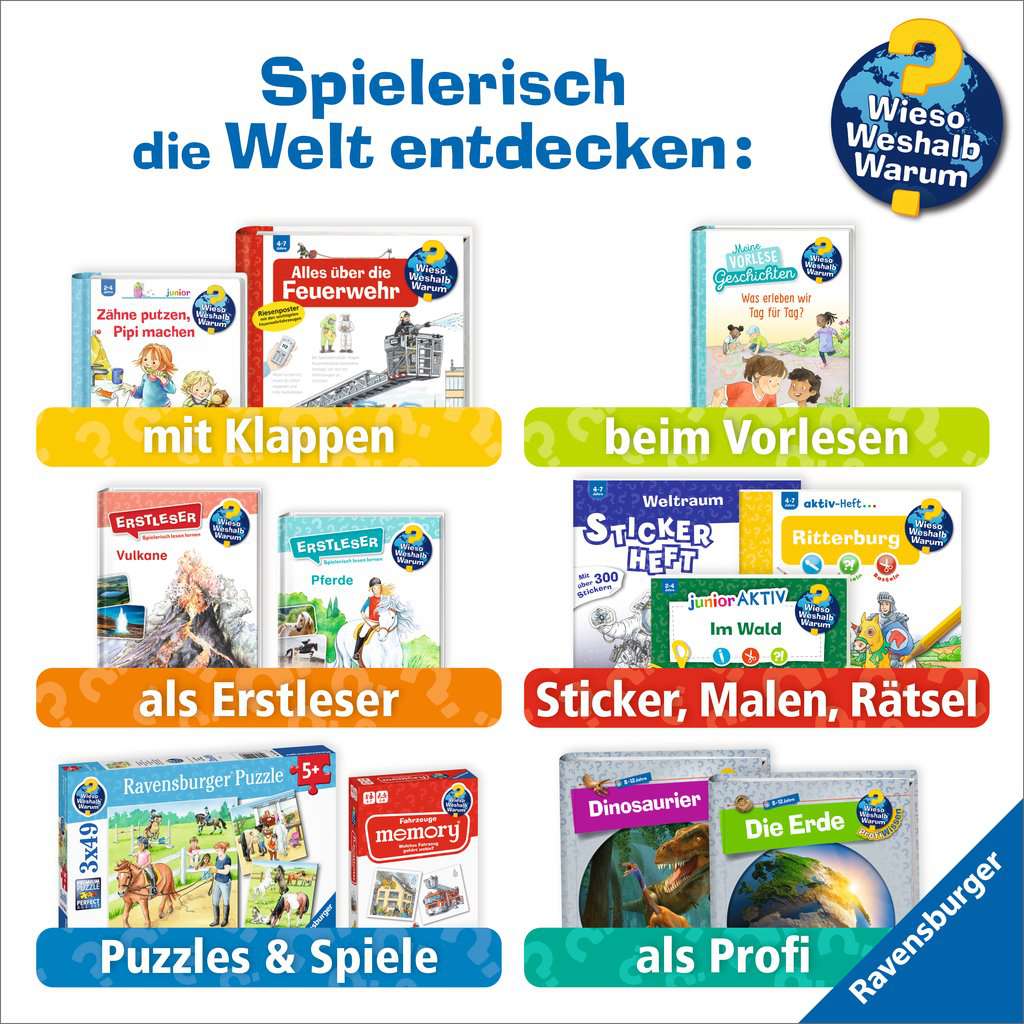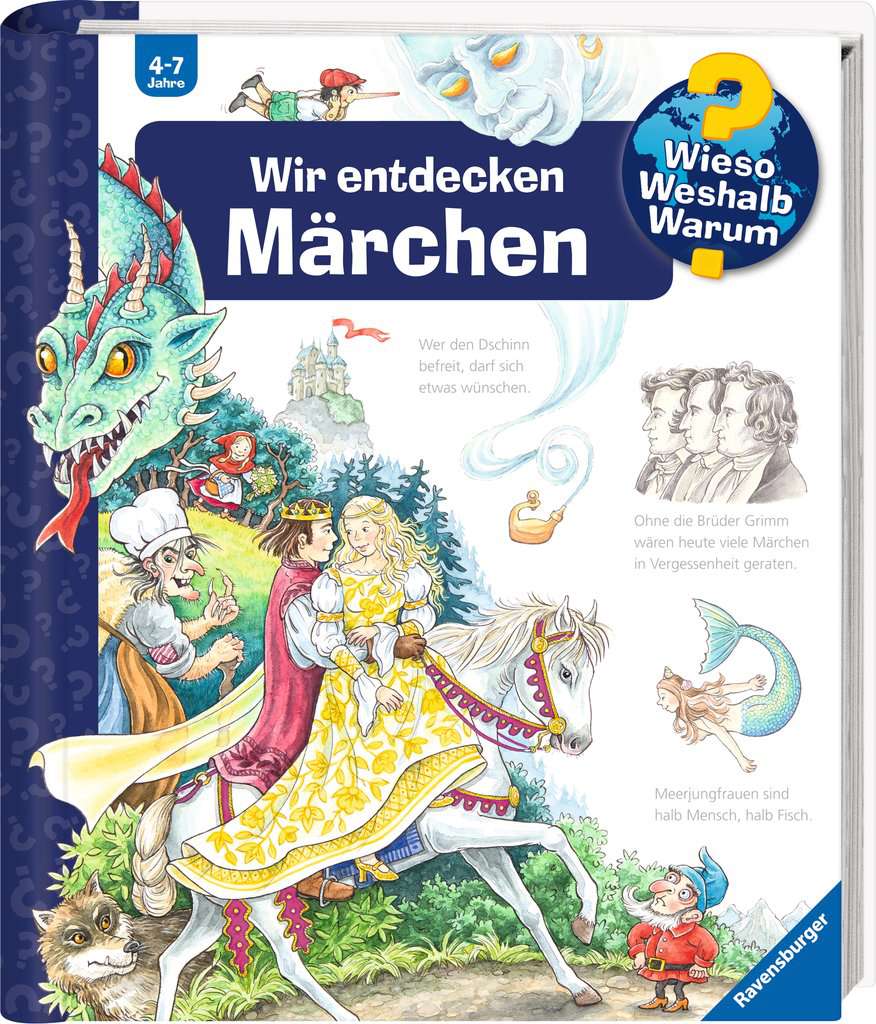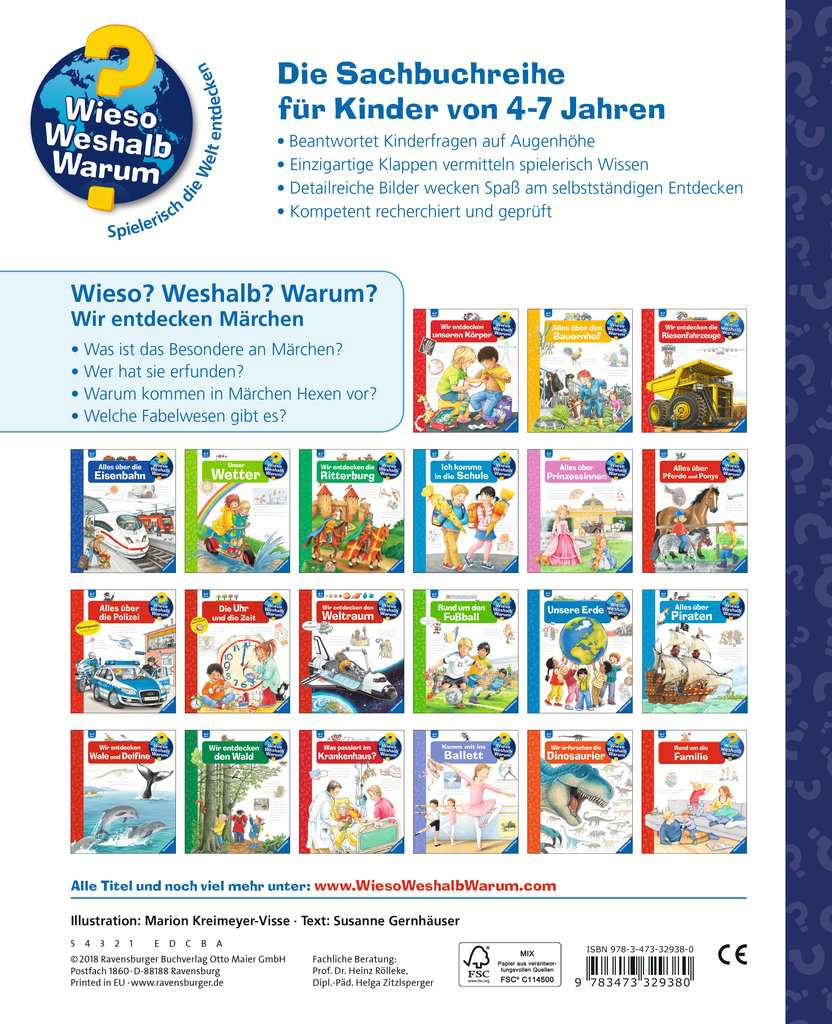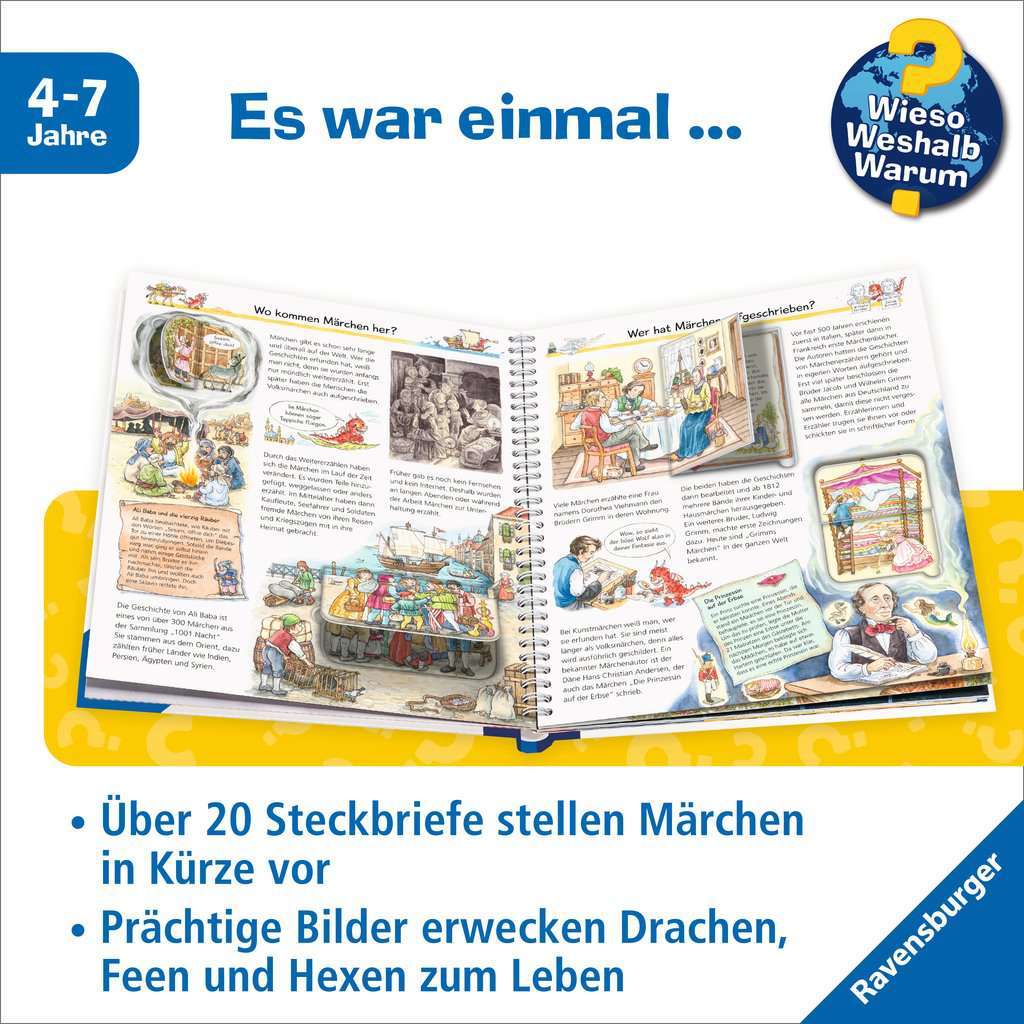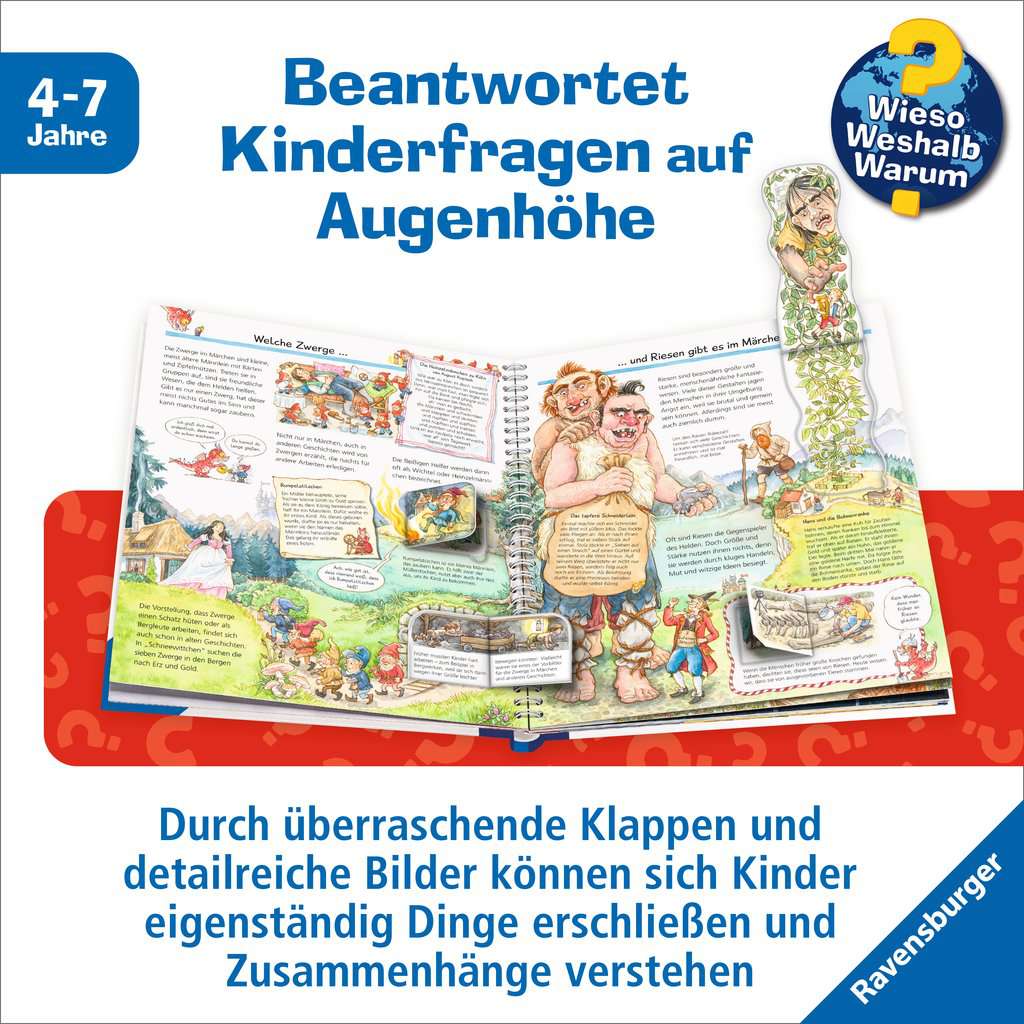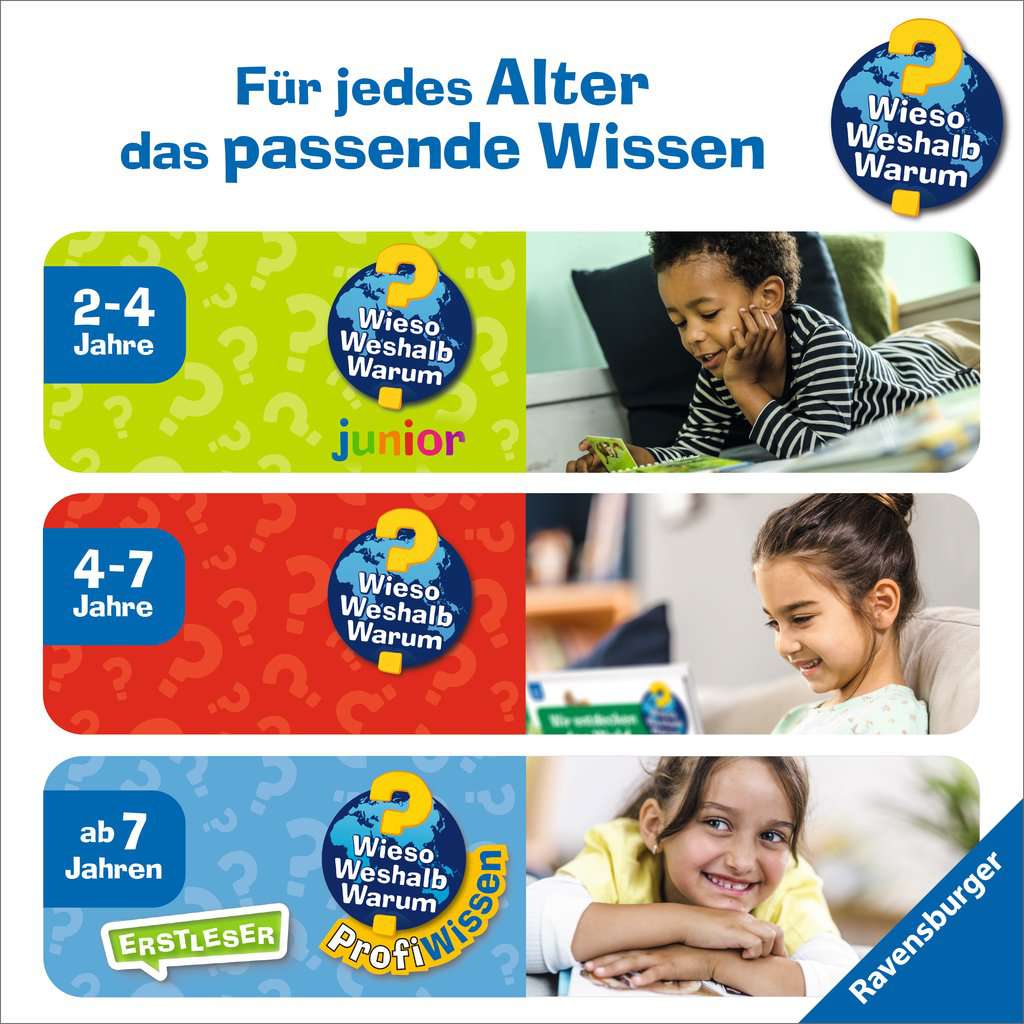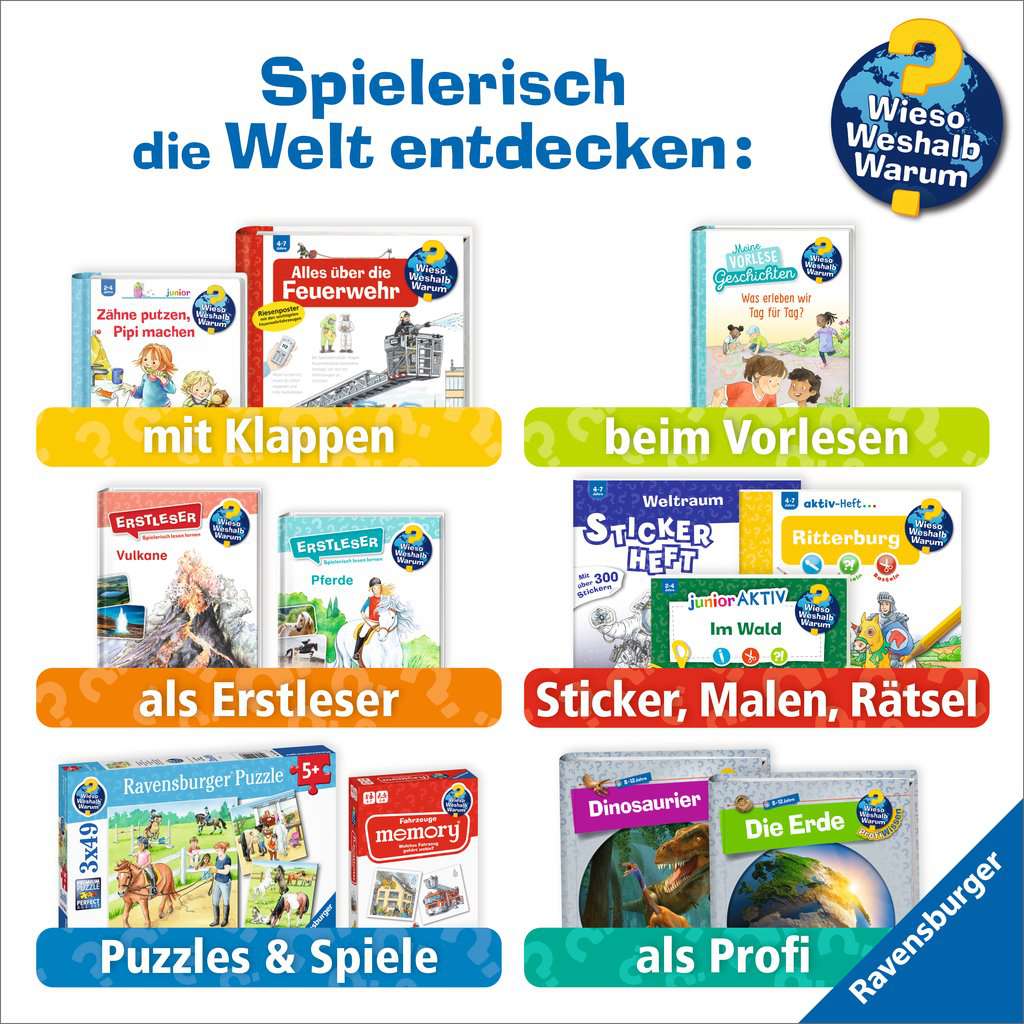 Why? Why? Why? (Vol. 68): Exploring Fairy Tales
Wieso? Weshalb? Warum?, Band 68: Wir entdecken Märchen
View all books in the series
Children love listening to fairy tales. This WWW book delves into their fascinating history. Who invented these stories? What kinds of magical creatures are there, and why do animals often play an important role?


The WWW series has sold over 11 million copies in Germany

WWW has been translated into 20 other languages

With creative interactive elements, perfect for young, curious minds

16 pp
4 years +
24,5 x 27,8 cm
EUR 14.99
June 2018
Wire-O
978-3-473-32938-0
• With flaps and half-punchings.
Content
Fairy tales and magical creature such as dragons, witches, fairies, dwarves or giants have long fascinated children and adults alike. Where do such stories come from? Who first told them and wrote them down, and can we learn something from them? This book explains what all fairy tales have in common, why animals often play important roles, and why people used to believe in magic and fairy-tale creatures. Brief summaries of more than 20 of the most popular and beloved stories are included, as well as a large, delicate cut-out that can be used as a backdrop for a shadow play.
About the Series
The WWW series stands out for its playful, enticing way of conveying just the information that kids want to know. Centered on who-what-how questions, the titles in the series explore subjects of great interest to young children. The thousands of questions children ask daily are answered by means of interactive elements, engaging illustrations, and age-appropriate texts. Because the lively illustrations convey so much, the books hold children's interest even without an adult to read the clear, friendly texts. WWW is ideally suited for preschool and kindergarten ages, for children 4 to 7 years old.
The Author
Susanne Gernhäuser studied German and history in Stuttgart, where she worked at a historical institute, published articles and contributed articles to textbooks while still a student. She currently edits scholarly series.
The Illustrator
Marion Kreimeyer-Visse was born in 1964 in Northrhine-Westphalia, Germany. She studied graphic design with an emphasis on book illustration at the technical university in Münster. She has been a freelance illustrator of children's books since 1991, working with a number of publishers of textbooks and children's books. Marion Kreimeyer-Visse lives with her husband and two children near Münster. With her pictures, she would like to "answer children's myriad questions about everyday life and provide them great pleasure in observing and discovering."