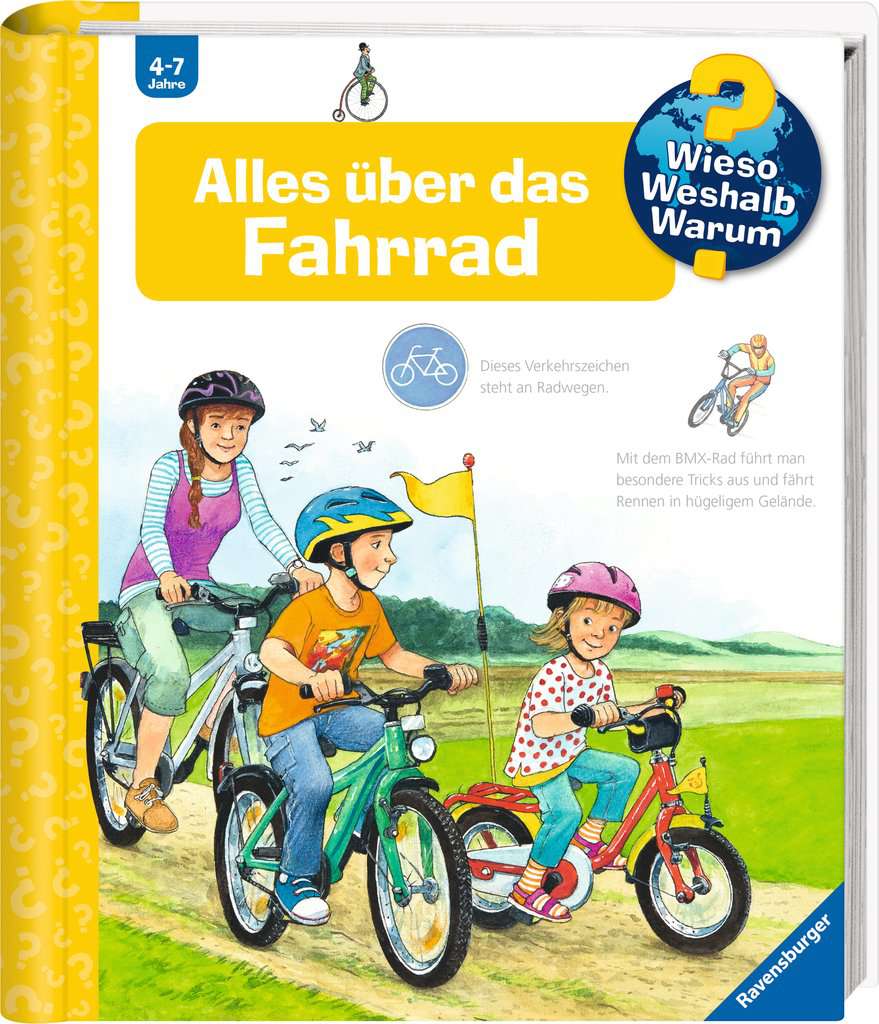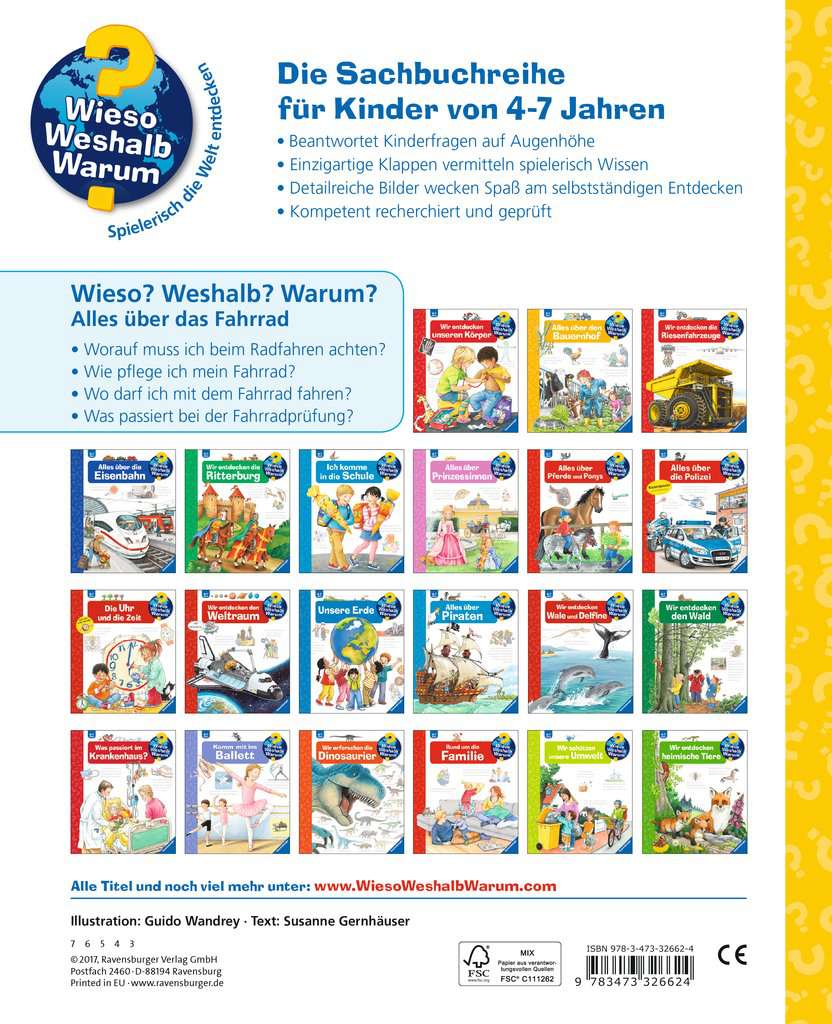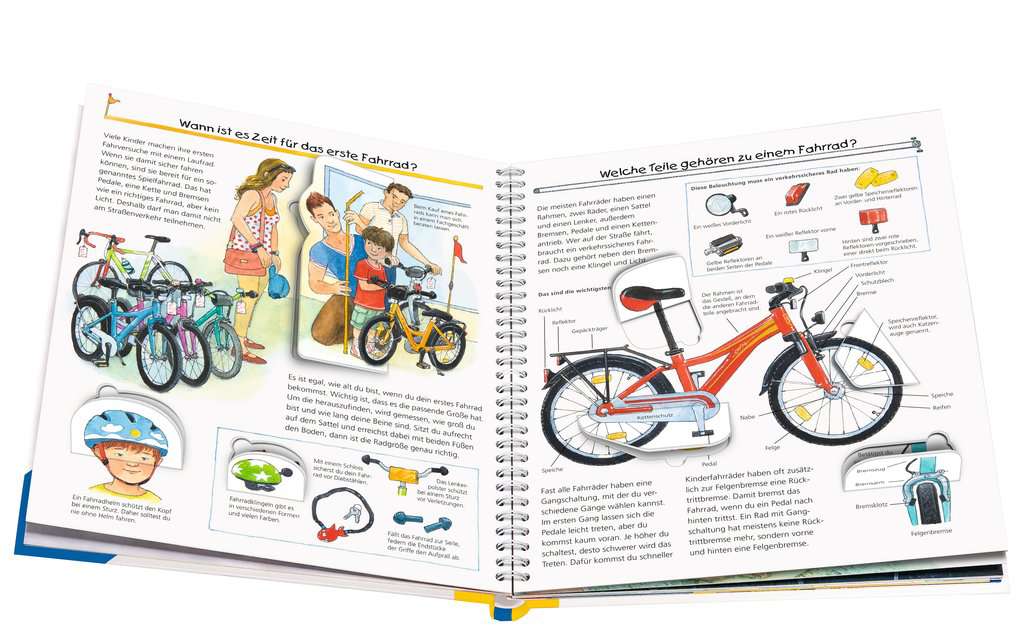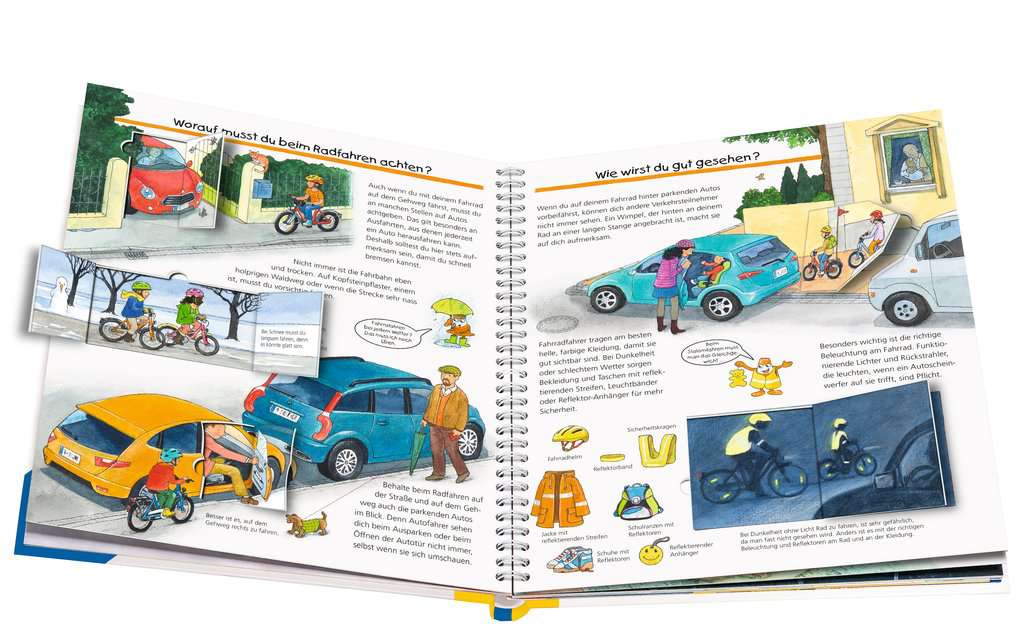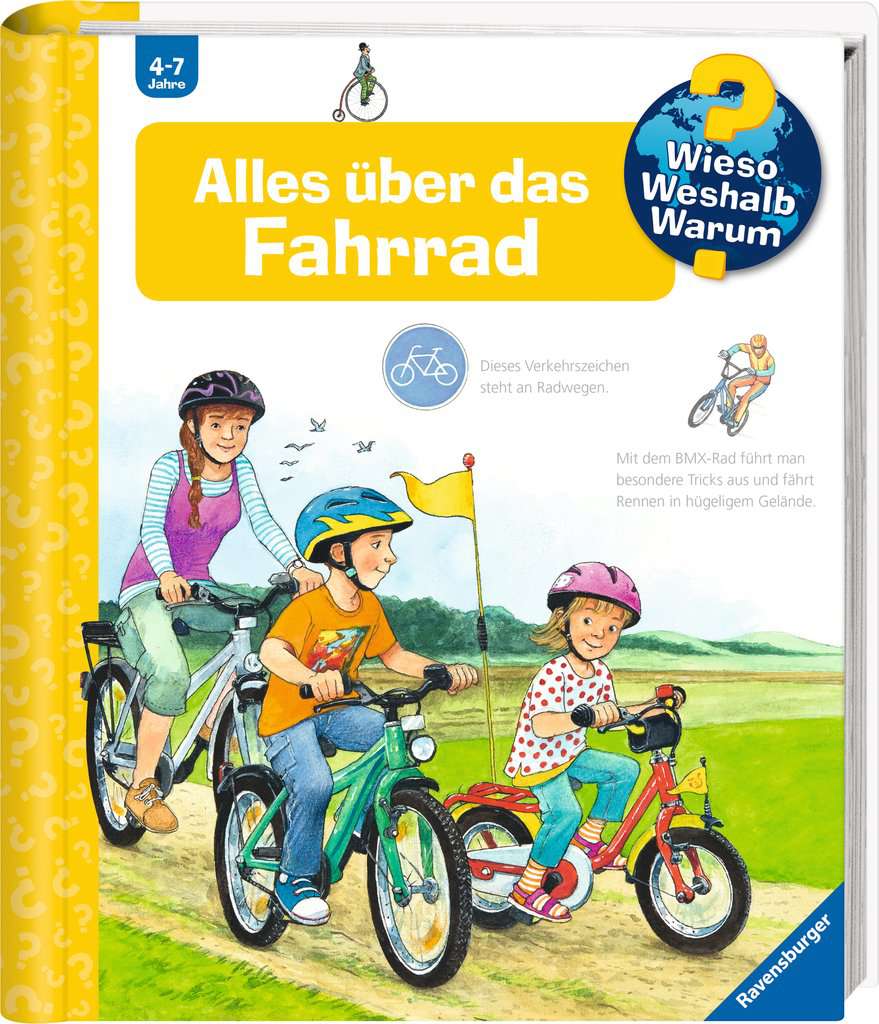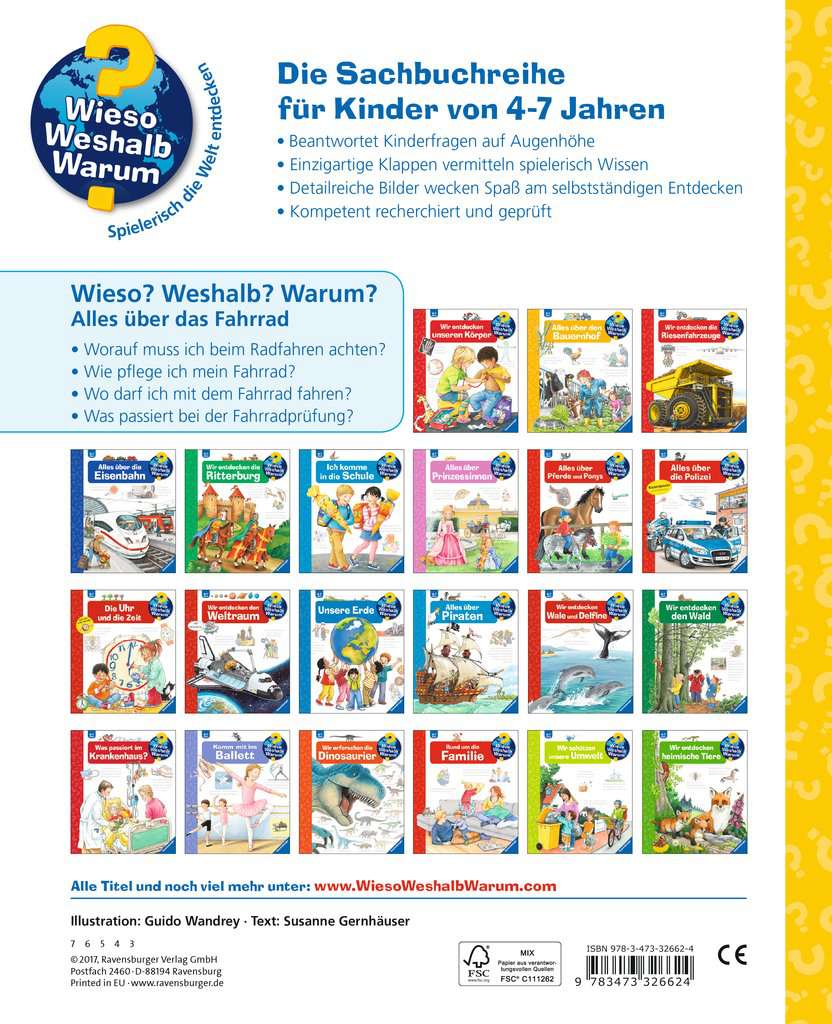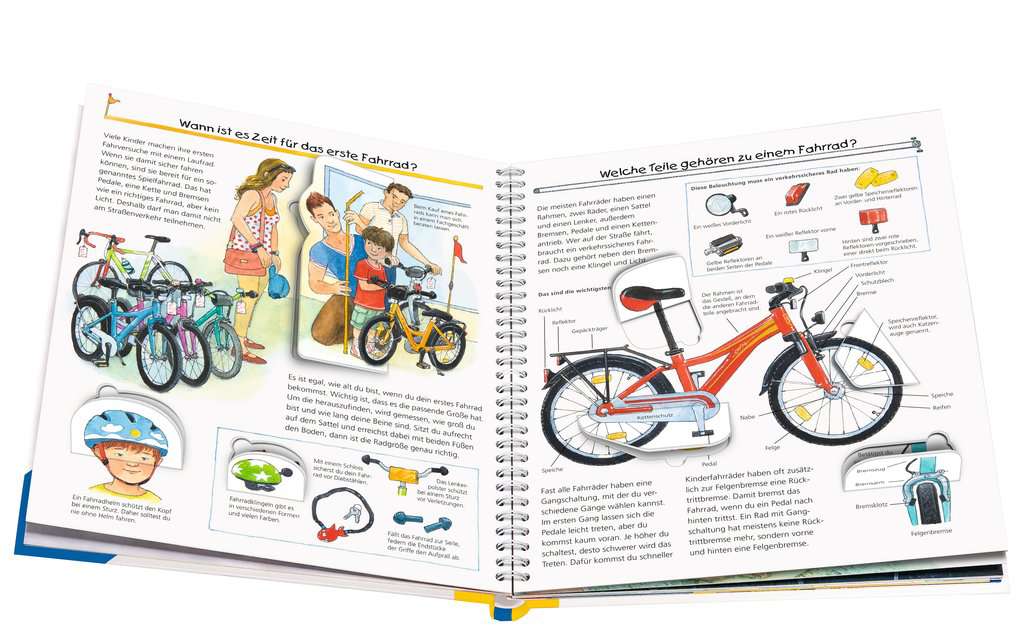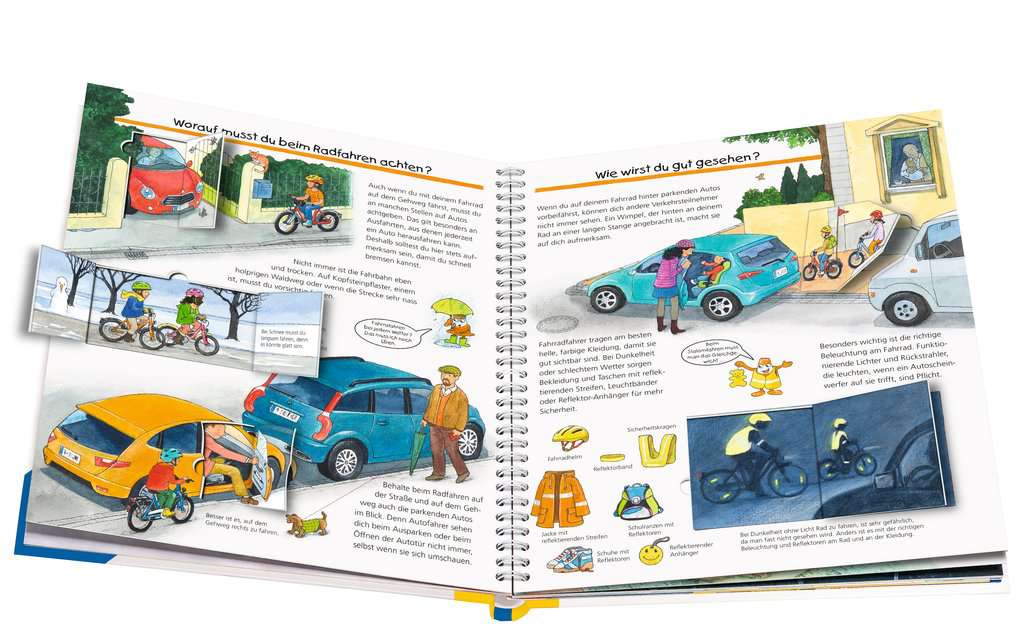 Why? Why? Why? (Vol. 63): All about Bicycles
Wieso? Weshalb? Warum?, Band 63: Alles über das Fahrrad
View all books in the series


The WWW series has sold over 11 million copies in Germany

WWW has been translated into 20 other languages

With creative interactive elements, perfect for young, curious minds

16 pp
4 years +
24,5 x 27,8 cm
EUR 14.99
January 2017
Wire-O
978-3-473-32662-4
• With flaps and half-punchings.
Content
This title celebrates everything about the bicycle, from choosing the right bike and accessories to taking care of a bicycle to staying safe while riding in various conditions – not to mention all the different kinds of bikes and ways to use them!
To celebrate the 200th anniversary of the bicycle, this WWW book explores every aspect of this marvelous invention. For many children, getting their first bike and learning to ride it are important milestones. This book elucidates the parts of a bicycle and how they work, how to maintain a bike, basic traffic safety rules, and the need for helmets and reflective clothing. Children will be amazed by the many kinds of bicycles there are, including unicycles and racing bikes, as well as some of the people who use a bike on the job, such as mail carriers, couriers, and police officers.
About the Series
The WWW series stands out for its playful, enticing way of conveying just the information that kids want to know. Centered on who-what-how questions, the titles in the series explore subjects of great interest to young children. The thousands of questions children ask daily are answered by means of interactive elements, engaging illustrations, and age-appropriate texts. Because the lively illustrations convey so much, the books hold children's interest even without an adult to read the clear, friendly texts. WWW is ideally suited for preschool and kindergarten ages, for children 4 to 7 years old.
The Author
Susanne Gernhäuser studied German and history in Stuttgart, where she worked at a historical institute, published articles and contributed articles to textbooks while still a student. She currently edits scholarly series.
The Illustrator
Guido Wandrey, born in 1959, studied graphic design and has already published many successful pictures books. In his images, he makes a point of including special little details just waiting to be discovered.
Rights Sold
Catalan, Hungarian, Spanish (Latin America, Spain)