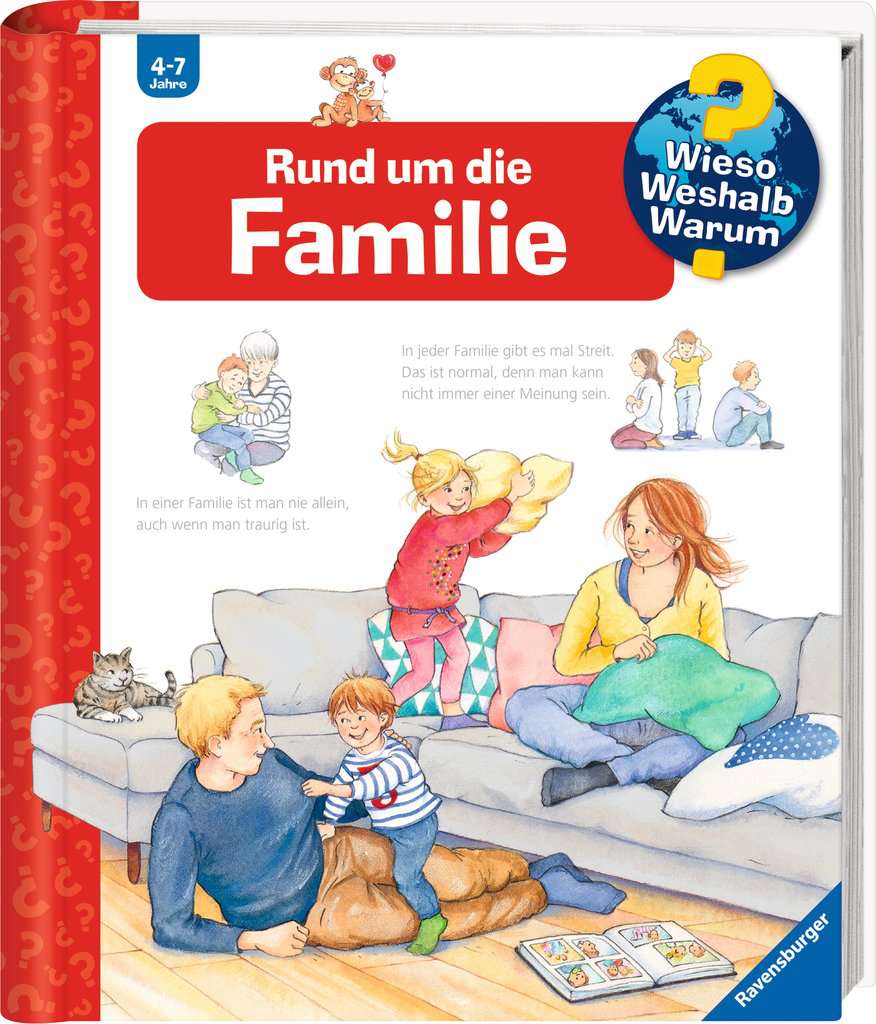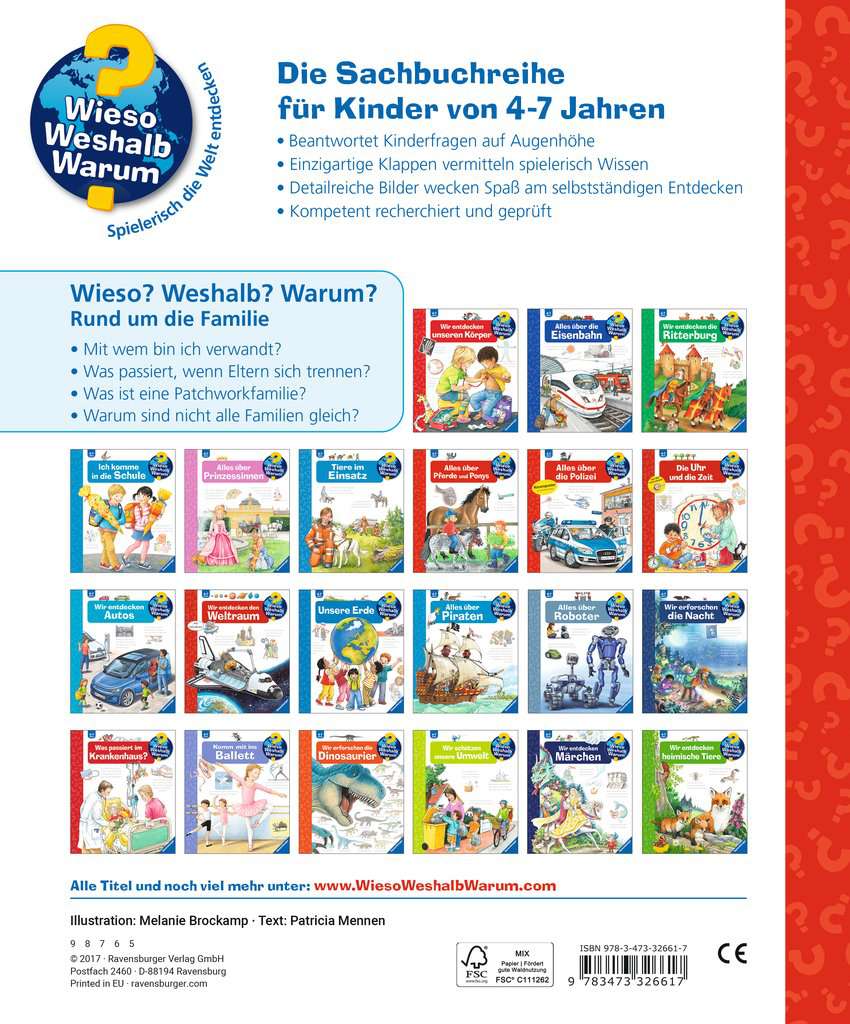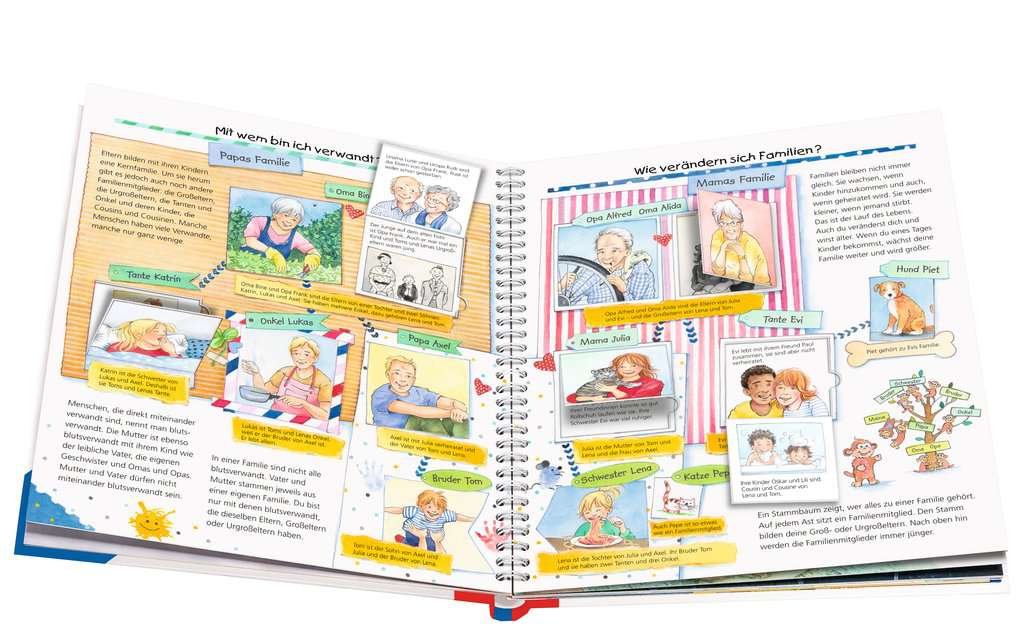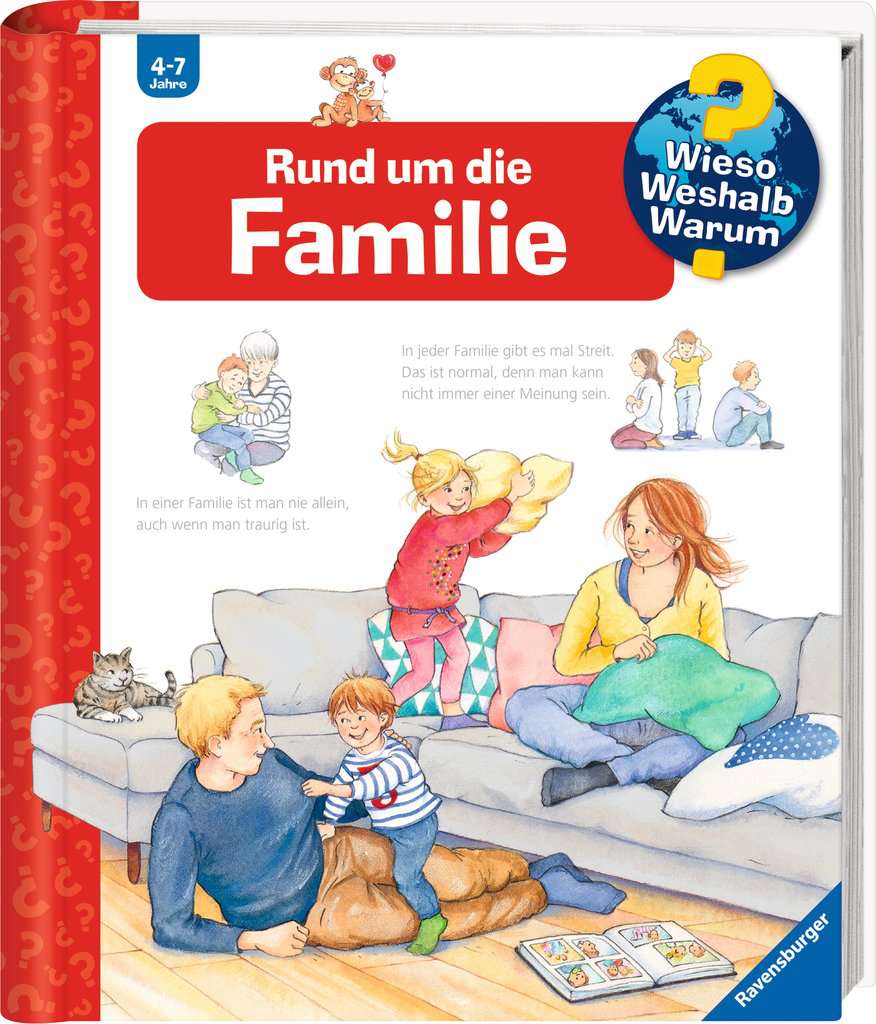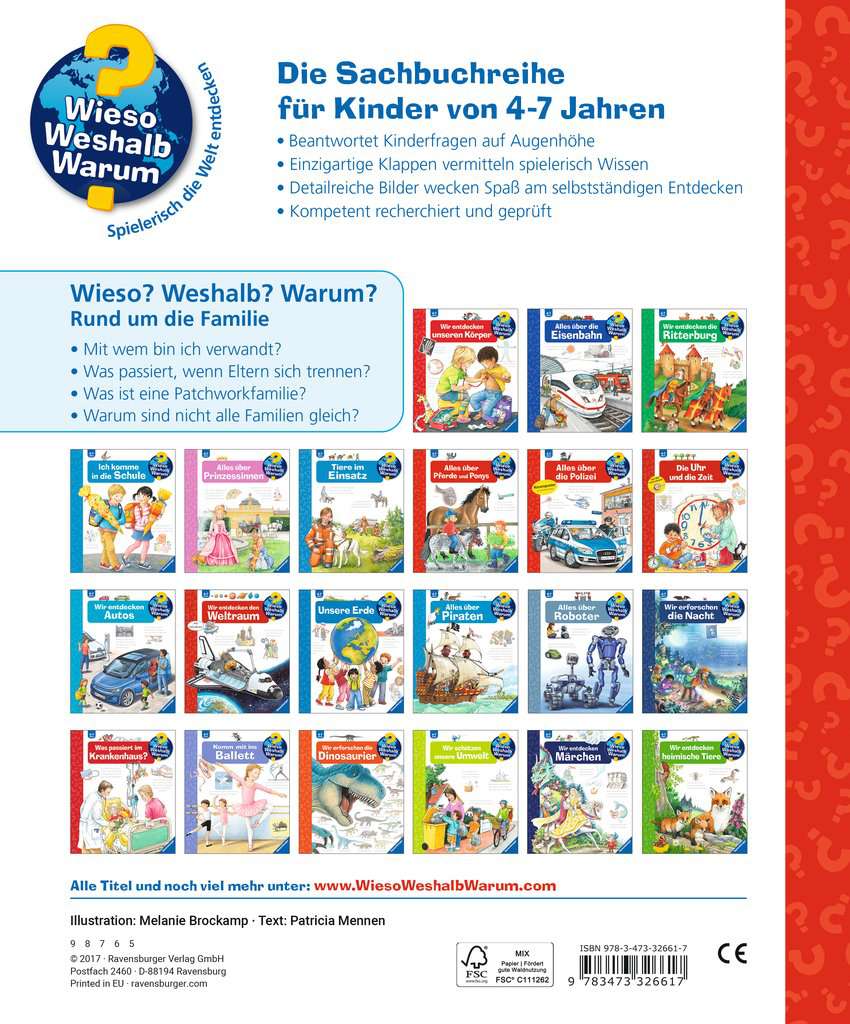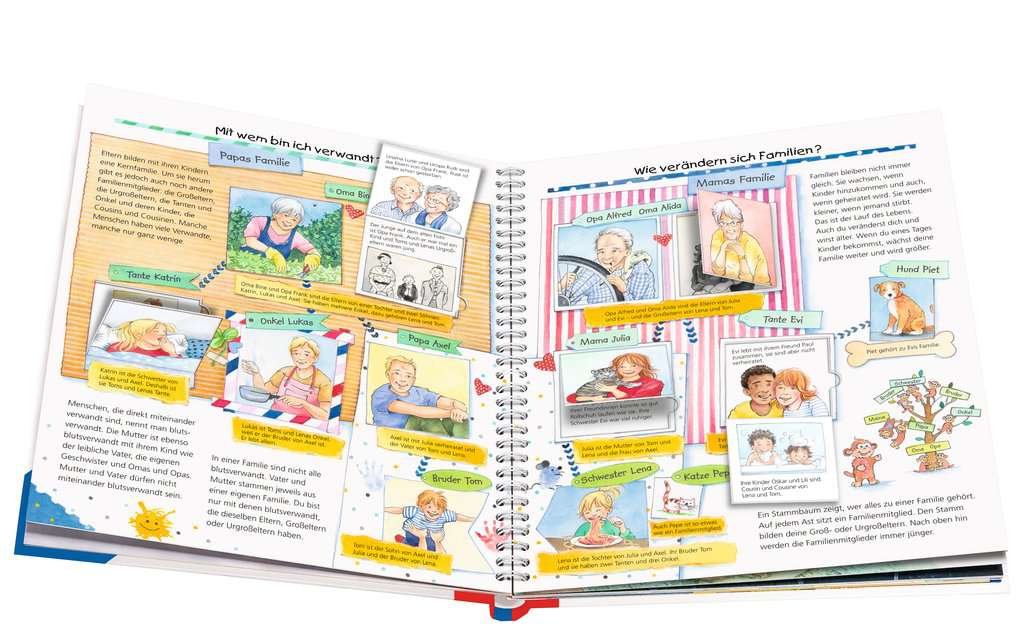 Why? Why? Why? (Vol. 62): All about Families
Wieso? Weshalb? Warum?, Band 62: Rund um die Familie
View all books in the series


The WWW series has sold over 11 million copies in Germany

WWW has been translated into 20 other languages

With creative interactive elements, perfect for young, curious minds

16 pp
4 years +
24,5 x 27,8 cm
EUR 14.99
January 2017
Wire-O
978-3-473-32661-7
• With flaps and half-punchings.
Content
This WWW title introduces children not only to the relationships within a family, but also to the diversity of kinds of families that exist today, both at home, and in countries around the world.
In this book, children will learn all about relatives, from siblings to great-grandparents, and also about different kinds of families. Our world is changing rapidly, and family is becoming a broad umbrella with more variety than ever before. There are traditional families with a mom and a dad and children, but also patchwork families, half-siblings, and same-sex couples raising children. Families protect and encourage and love each other, but also fight occasionally, and some parents even separate. Cultural diversity is highlighted in this book by taking a look at how families in Africa, Brazil, and China live, as well as the multicultural society we live in.
About the Series
The WWW series stands out for its playful, enticing way of conveying just the information that kids want to know. Centered on who-what-how questions, the titles in the series explore subjects of great interest to young children. The thousands of questions children ask daily are answered by means of interactive elements, engaging illustrations, and age-appropriate texts. Because the lively illustrations convey so much, the books hold children's interest even without an adult to read the clear, friendly texts. WWW is ideally suited for preschool and kindergarten ages, for children 4 to 7 years old.
The Author
Patricia Mennen was born in 1961 in Augsburg. While she was studying German, art history and theater, she completed internships with various daily newspapers. After working as a children's book editor for six years and having a daughter, she began writing books. Today she lives with her family in southern Germany and Provence, France. The freelance author says that the curiosity of a child has never left her, and she tries to see the world with the eyes of a child.
The Illustrator
Melanie Brockamp was born in 1973 and studied communications design in Hanover. She has illustrated children's books for a variety of publishers since 2001.
Rights Sold
Mongolian