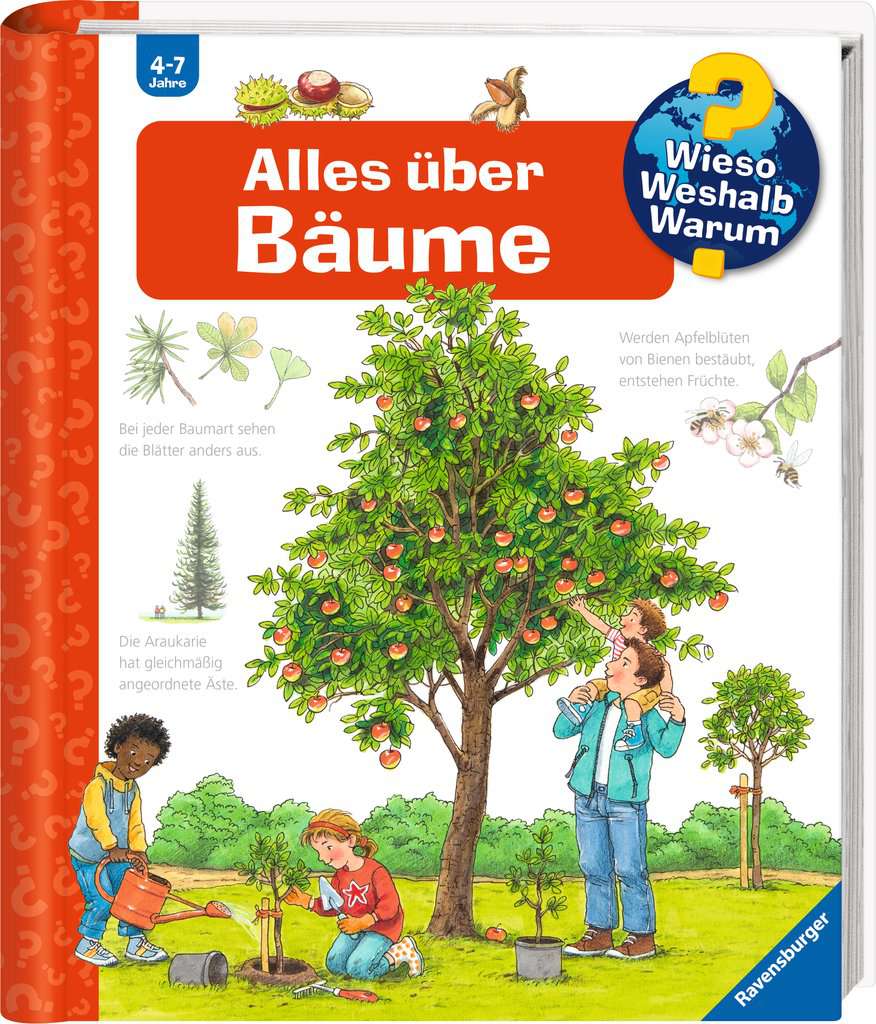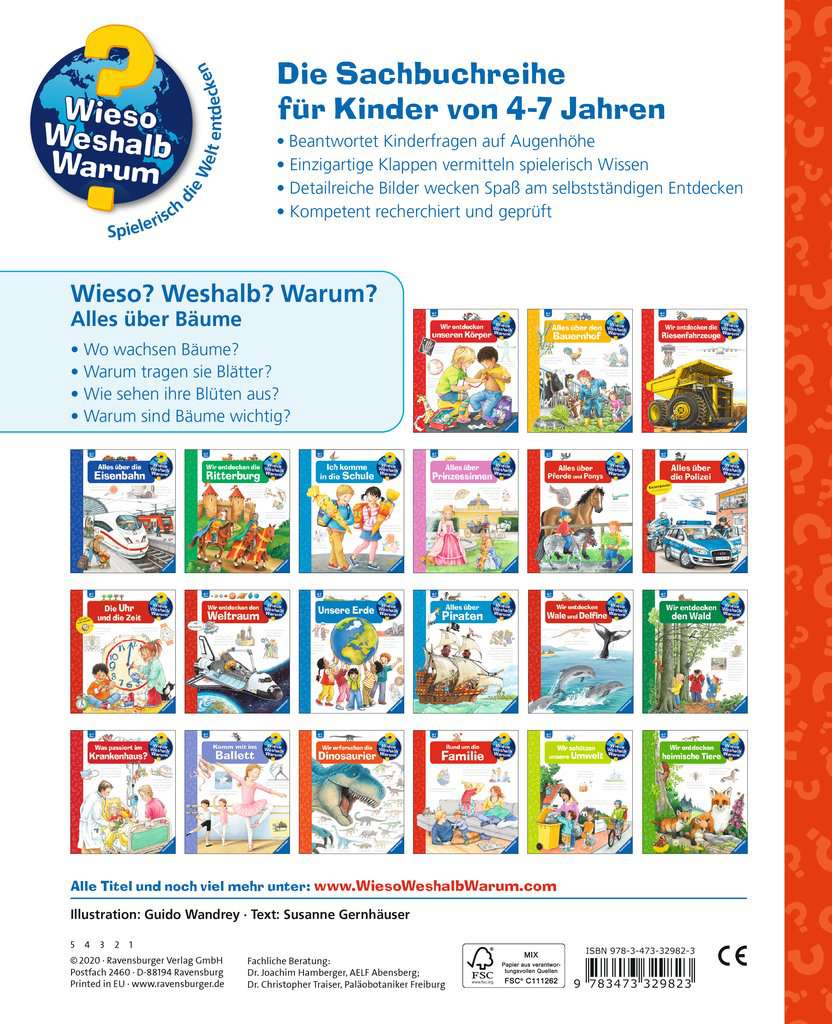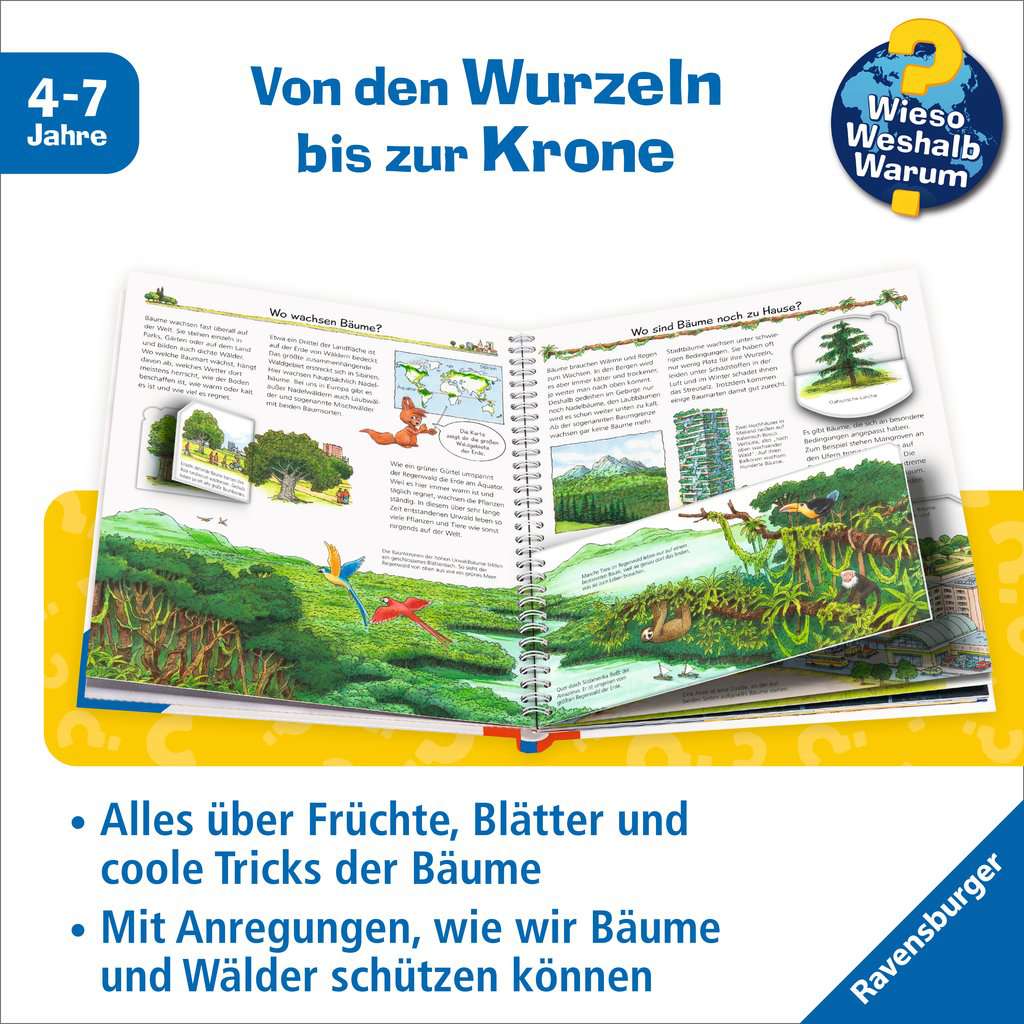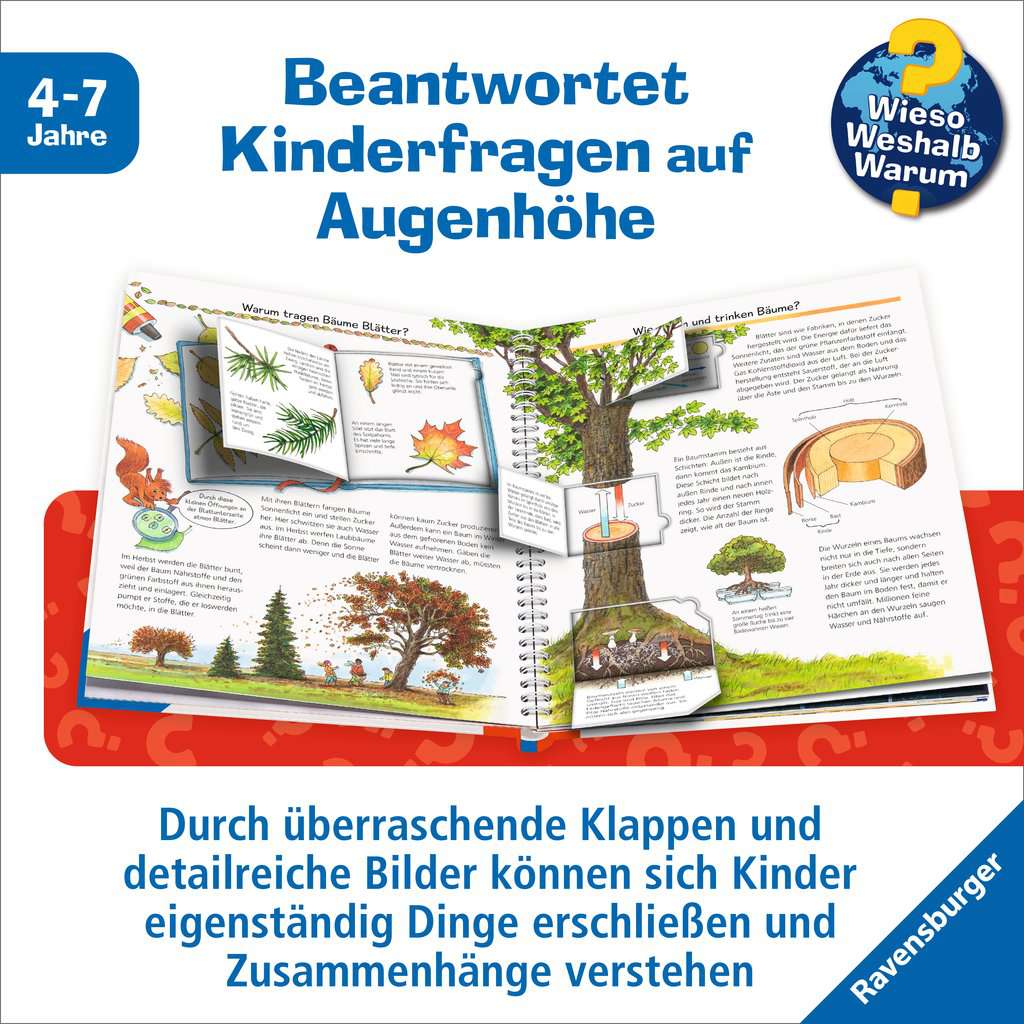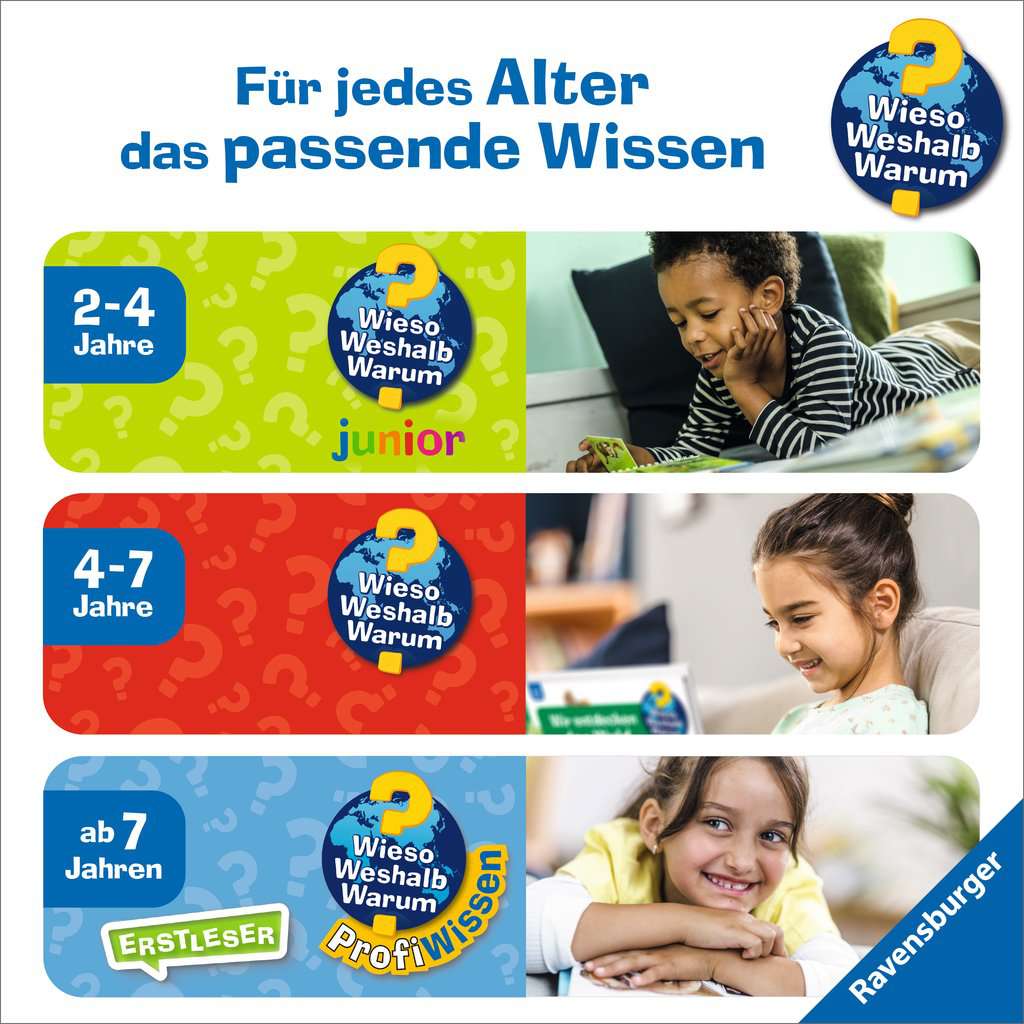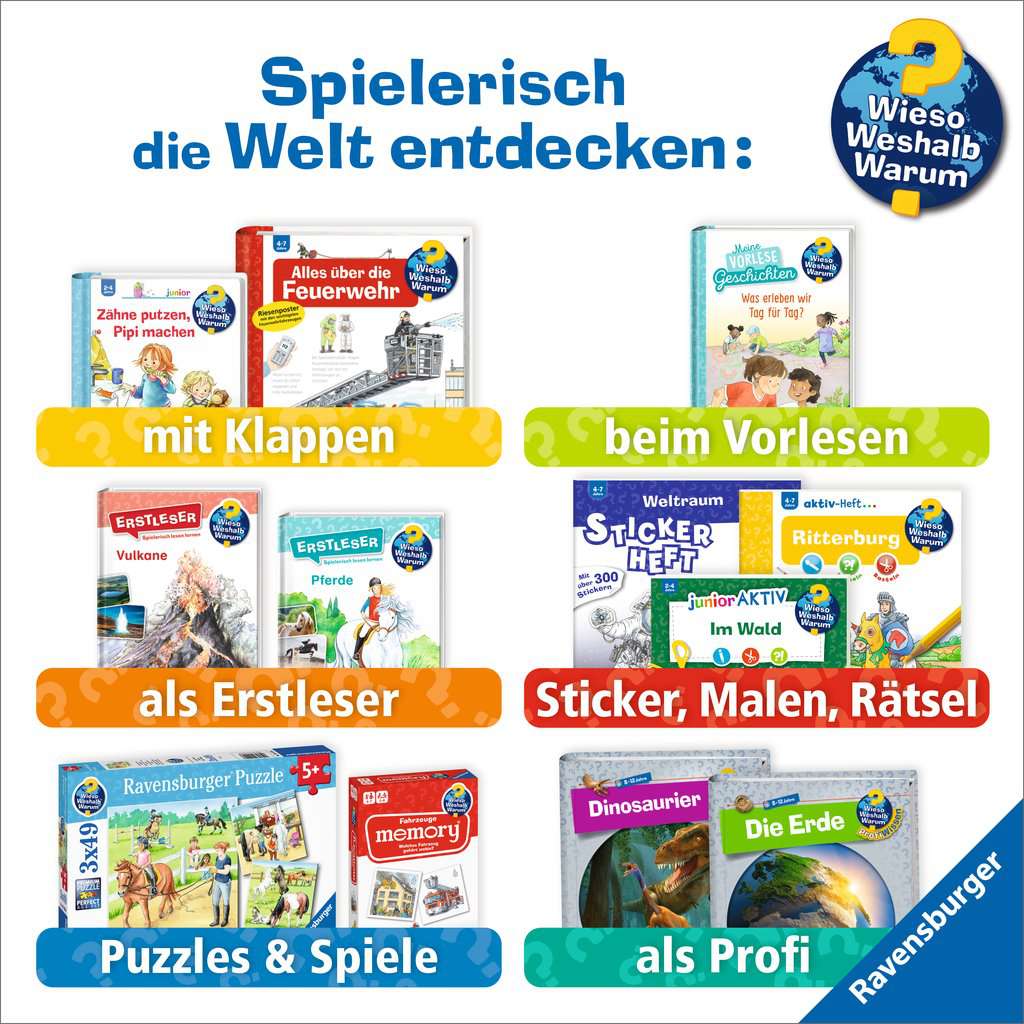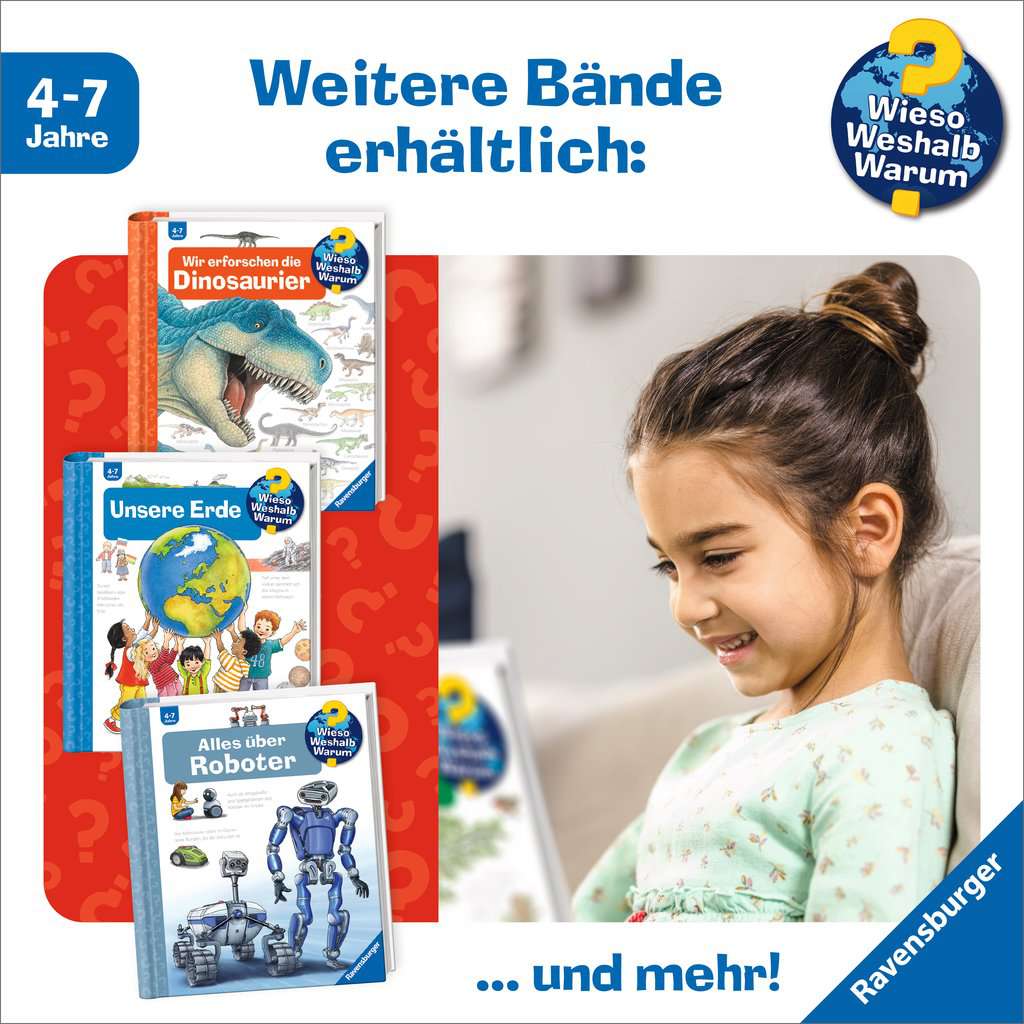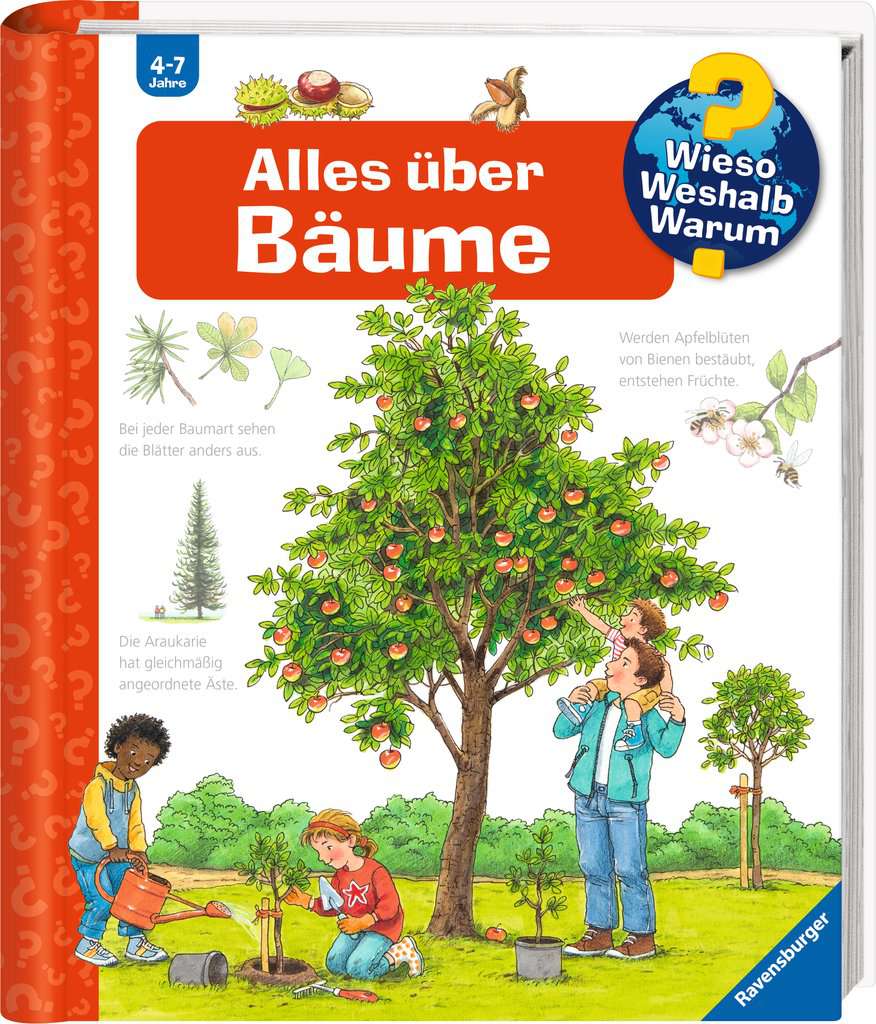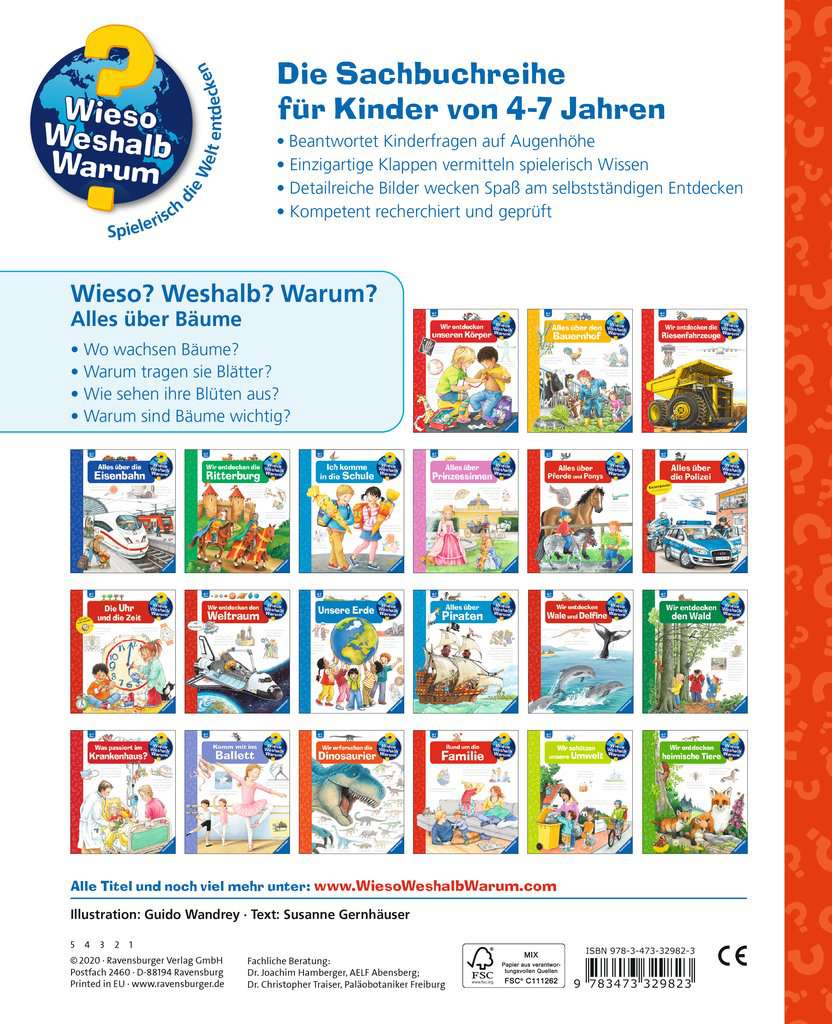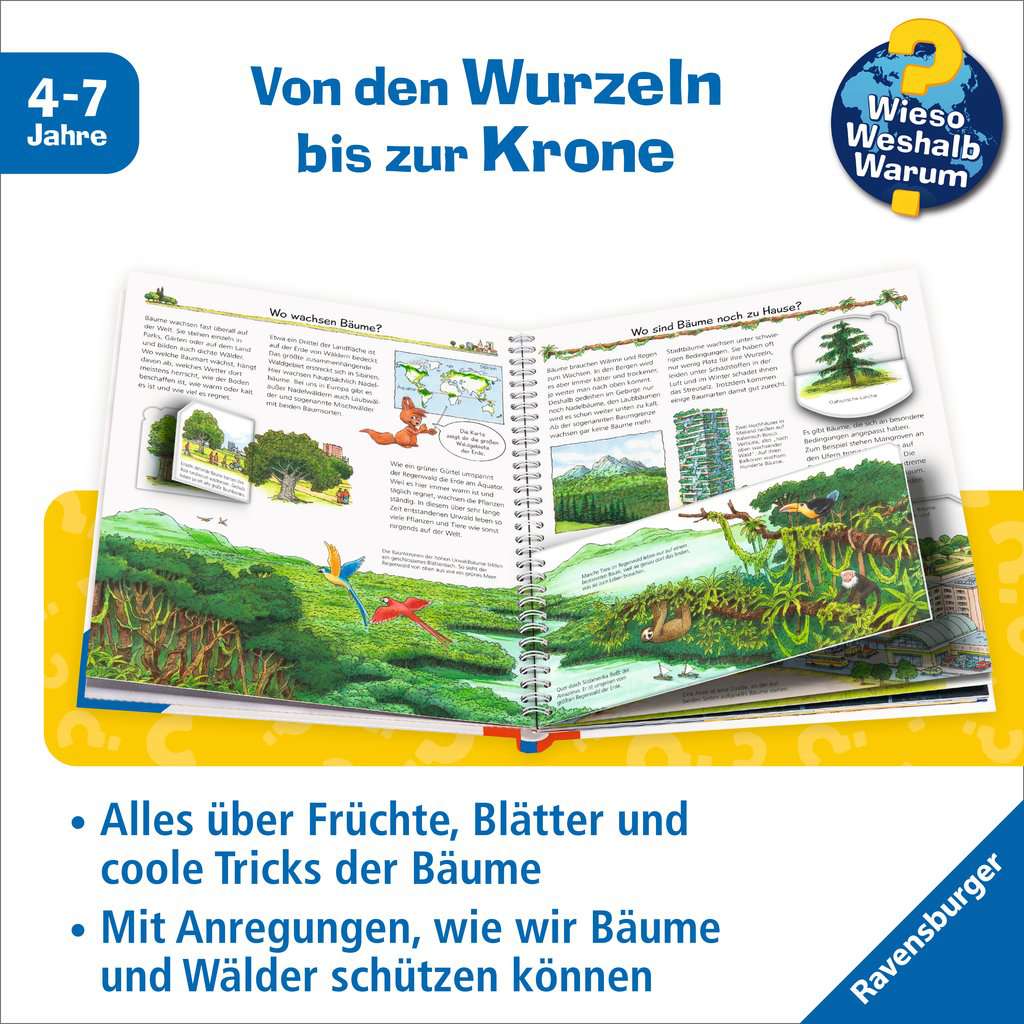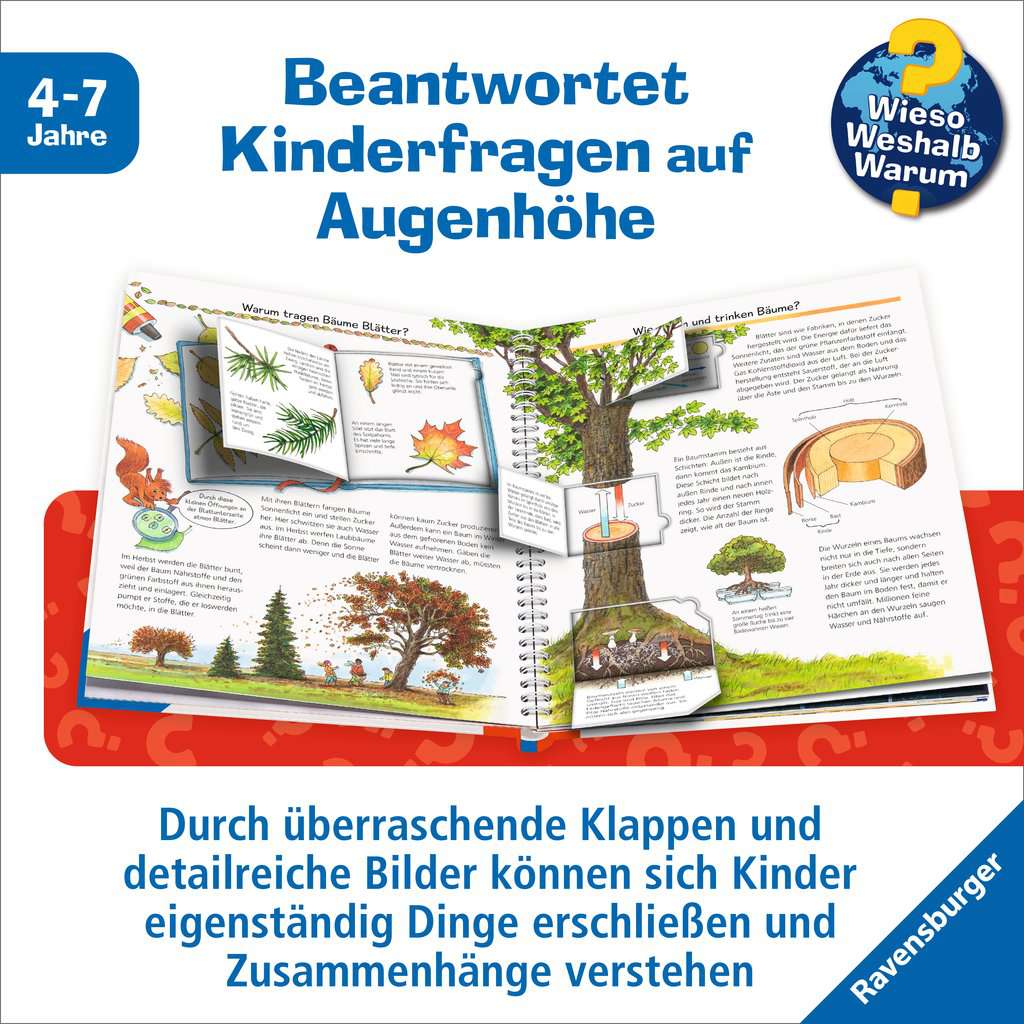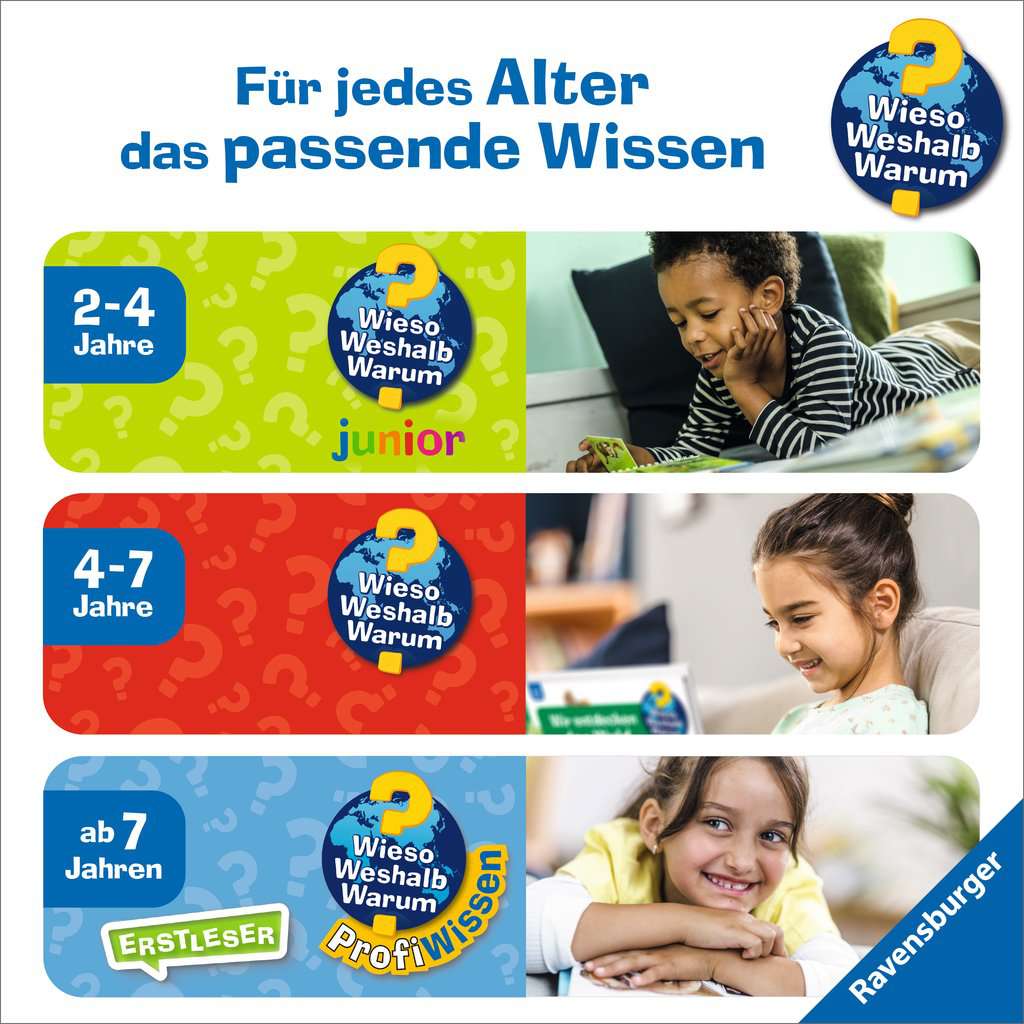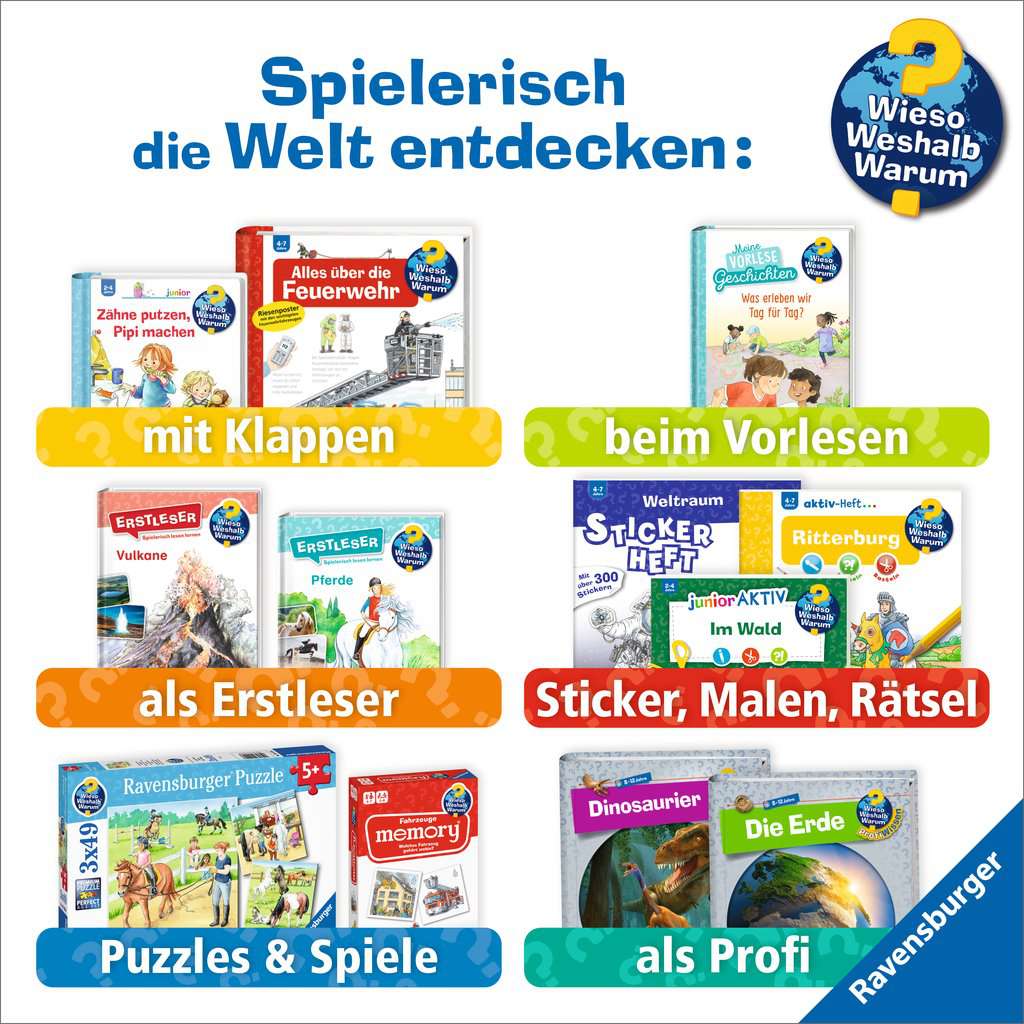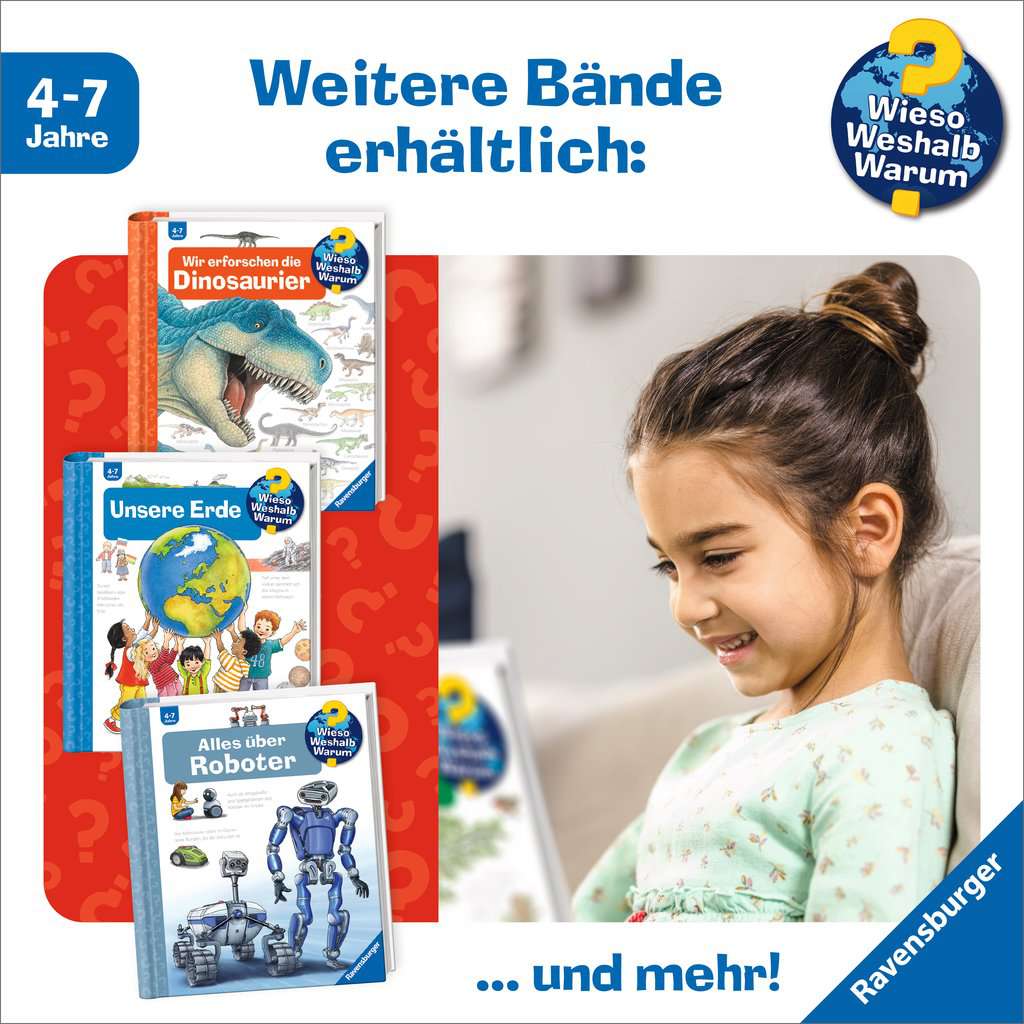 Why? Why? Why? (Vol. 52): All about Trees
Wieso? Weshalb? Warum?, Band 52: Alles über Bäume
View all books in the series


Age-appropriate factual knowledge about trees, fact-checked by foresters and tree experts

WWW has been translated into 20 other languages

With creative interactive elements, perfect for young, curious minds

16 pp
4 years +
24,5 x 27,8 cm
EUR 14.99
June 2020
Wire-O
978-3-473-32982-3
• With flaps and half-punchings.
Content
They provide us with shade, we eat many of their fruits and they're fun to climb – that's how we have come to know and love our trees. This book reveals what else these plants can do: how does a big, strong tree grow from a little seed? How do trees eat and drink? And what do trees have to do with our climate? Using flaps, children can take a look underneath the bark and discover tree species from all over the world – from the baobab tree to the cedar.
About the Series
The WWW series stands out for its playful, enticing way of conveying just the information that kids want to know. Centered on who-what-how questions, the titles in the series explore subjects of great interest to young children. The thousands of questions children ask daily are answered by means of interactive elements, engaging illustrations, and age-appropriate texts. Because the lively illustrations convey so much, the books hold children's interest even without an adult to read the clear, friendly texts. WWW is ideally suited for preschool and kindergarten ages, for children 4 to 7 years old.
The Author
Susanne Gernhäuser studied German and history in Stuttgart, where she worked at a historical institute, published articles and contributed articles to textbooks while still a student. She currently edits scholarly series.
The Illustrator
Guido Wandrey, born in 1959, studied graphic design and has already published many successful pictures books. In his images, he makes a point of including special little details just waiting to be discovered.