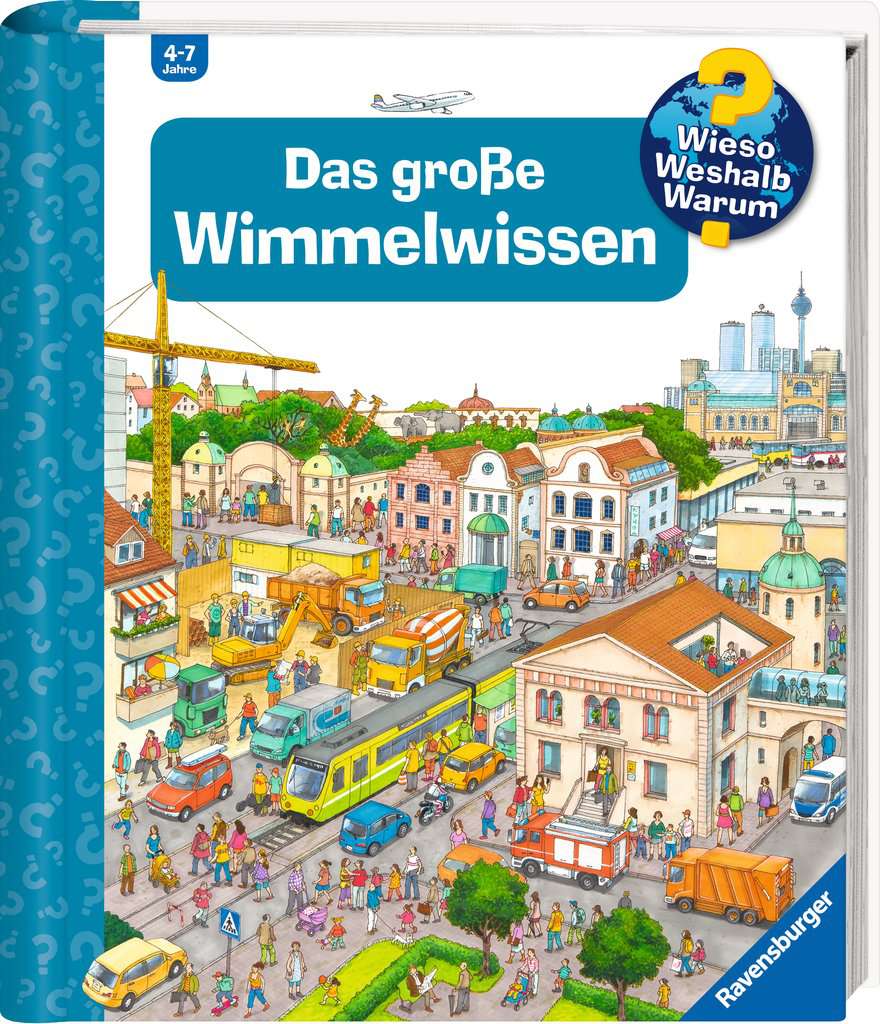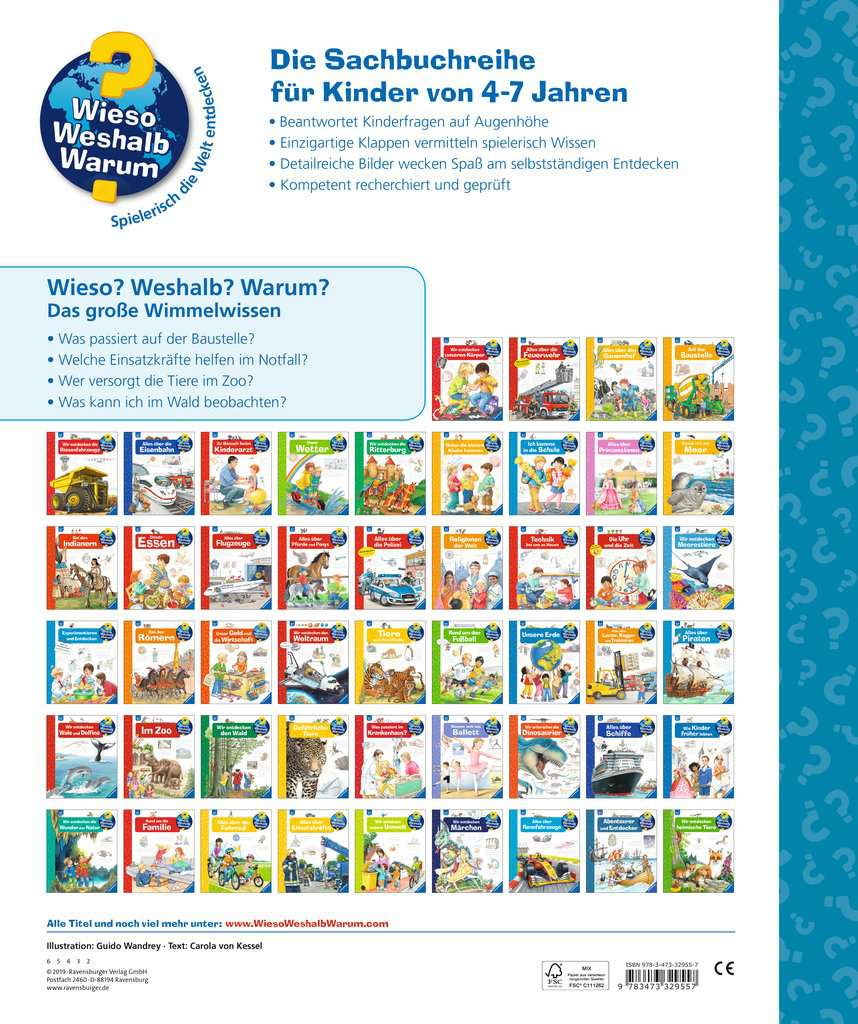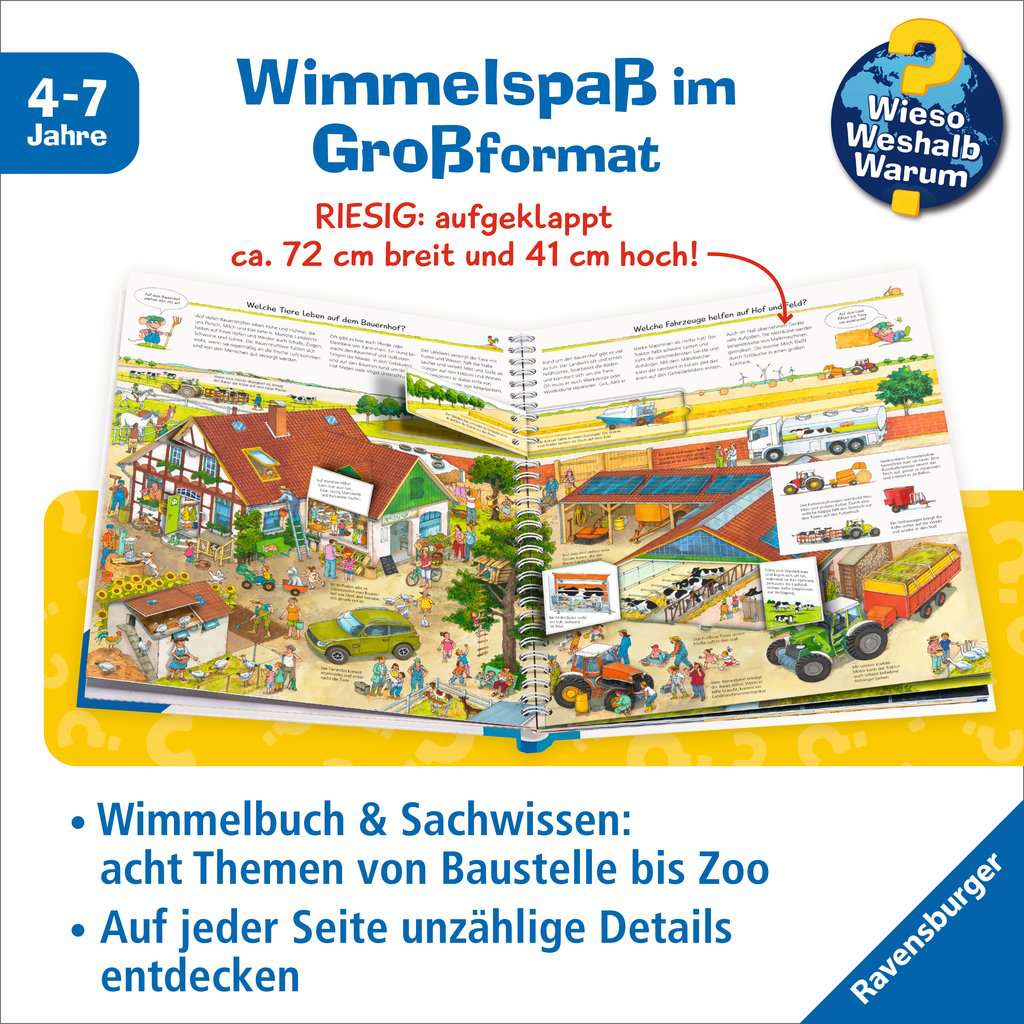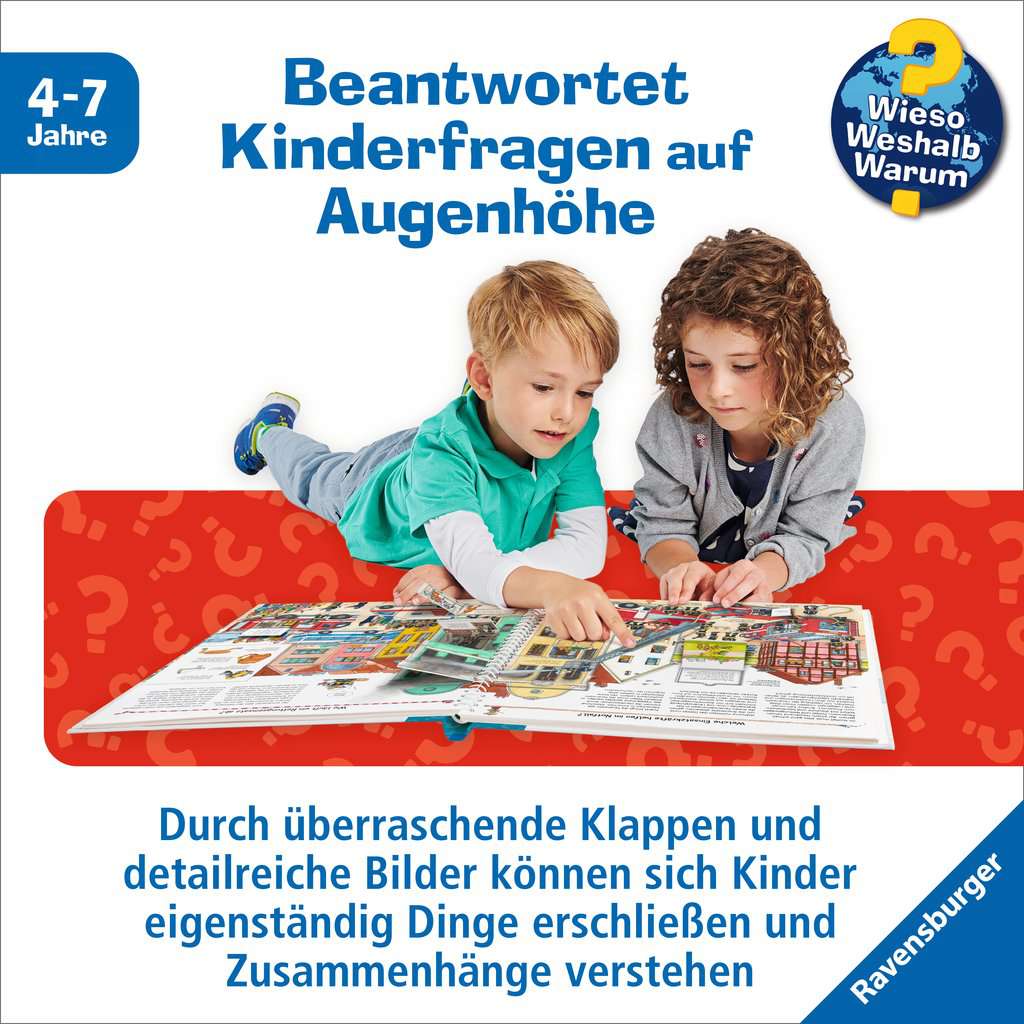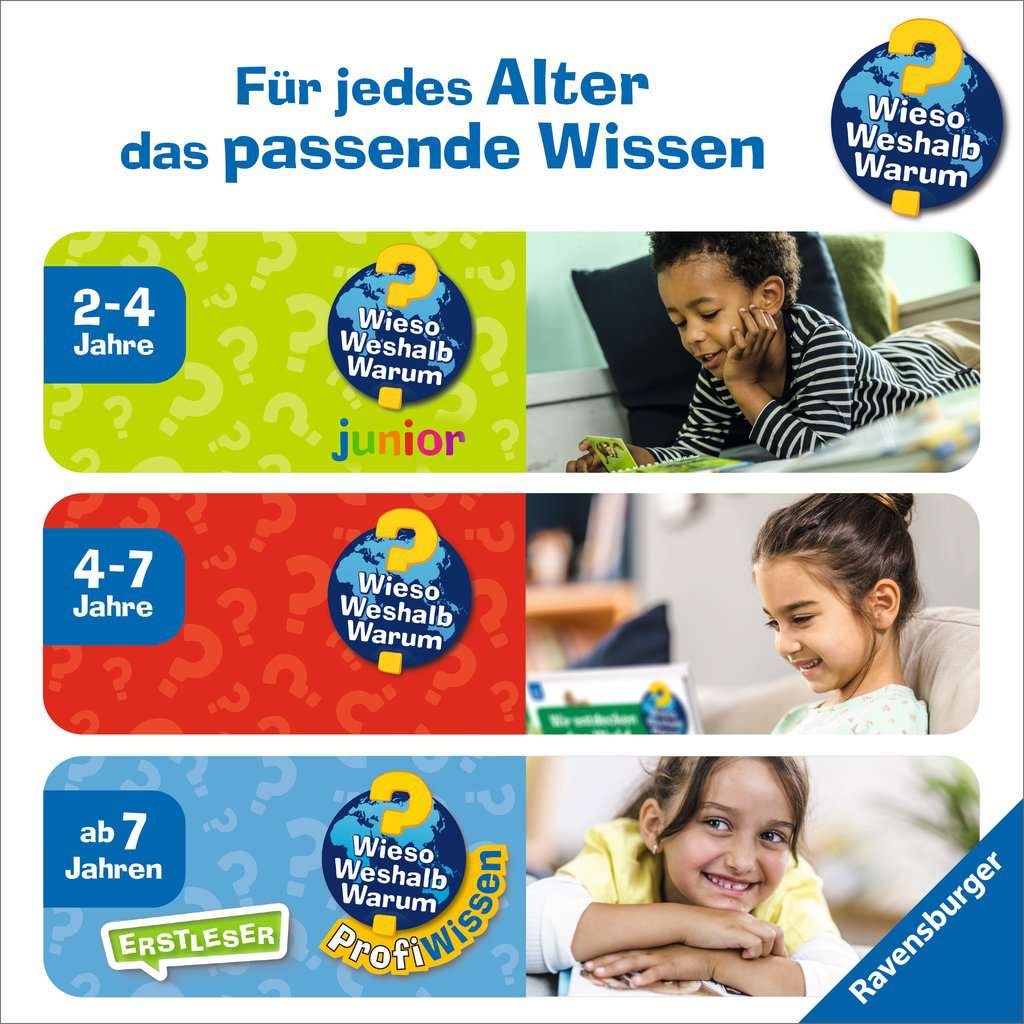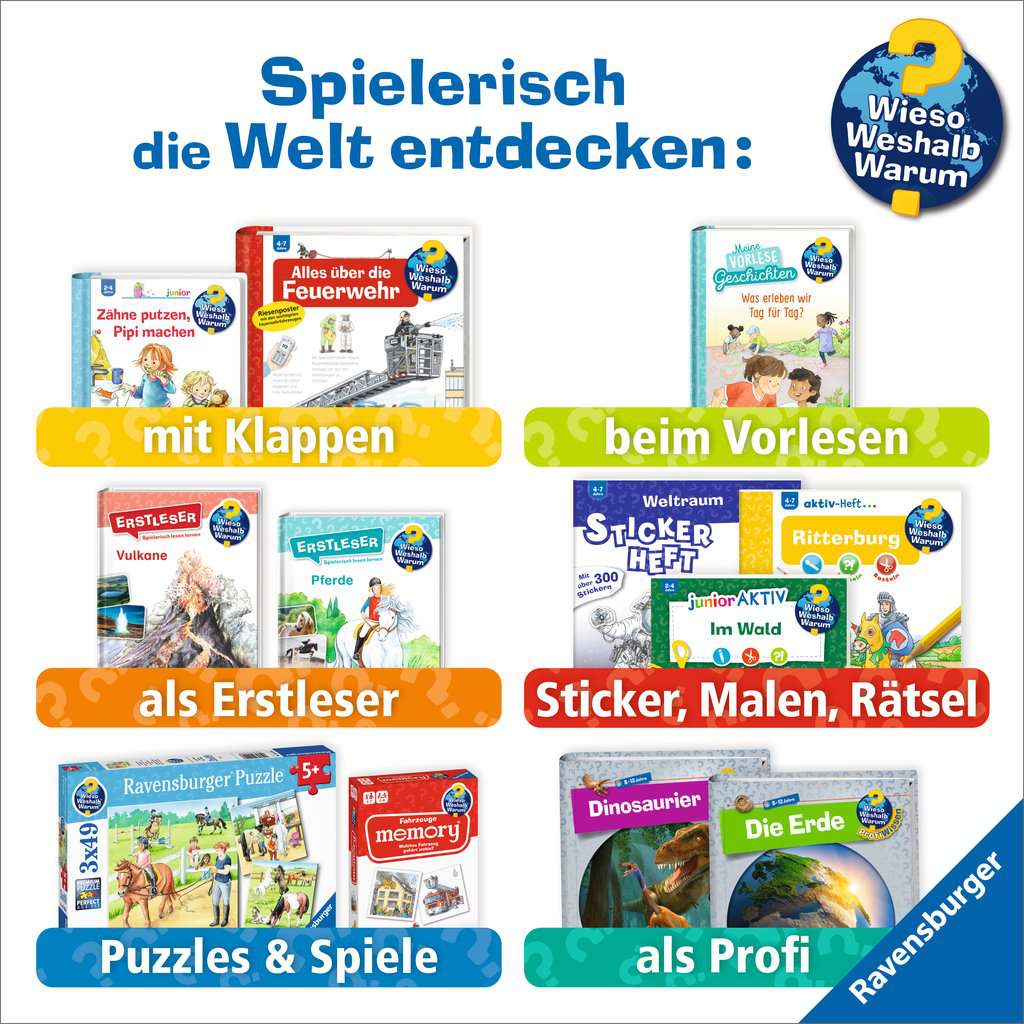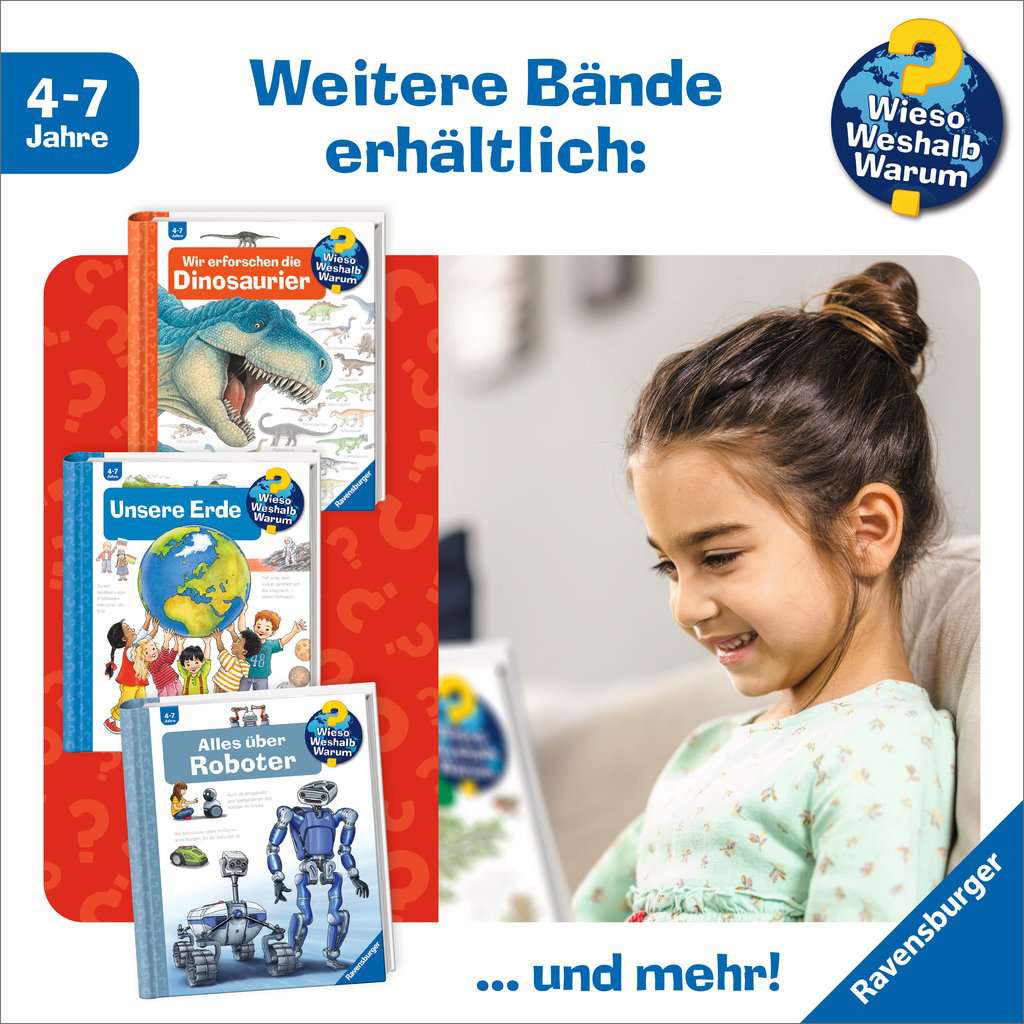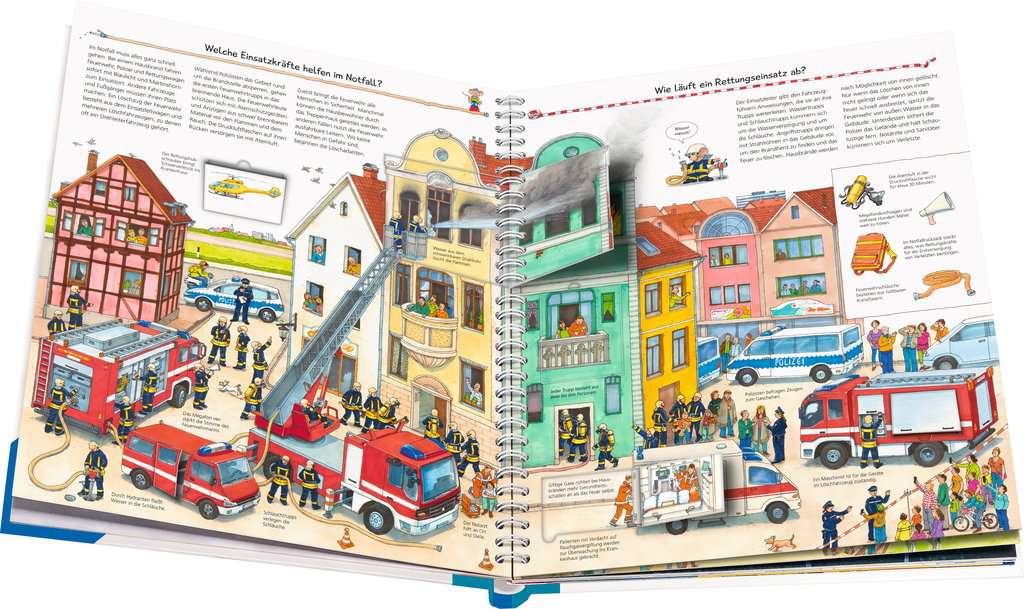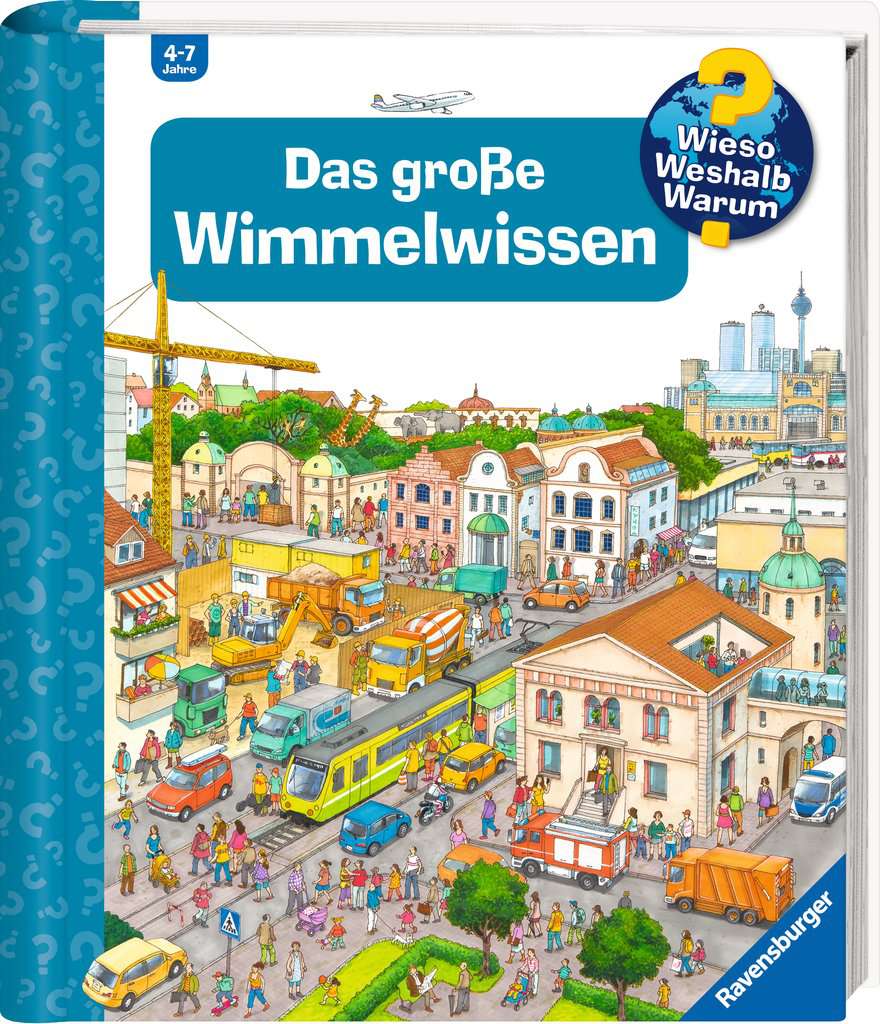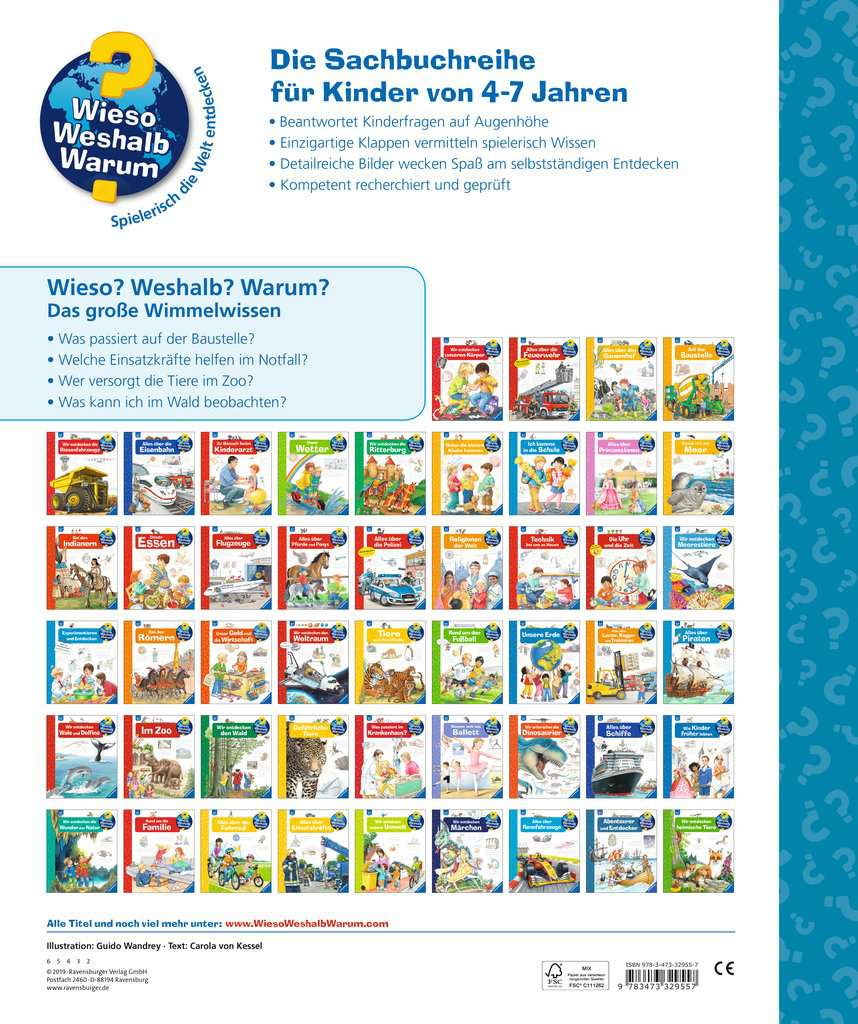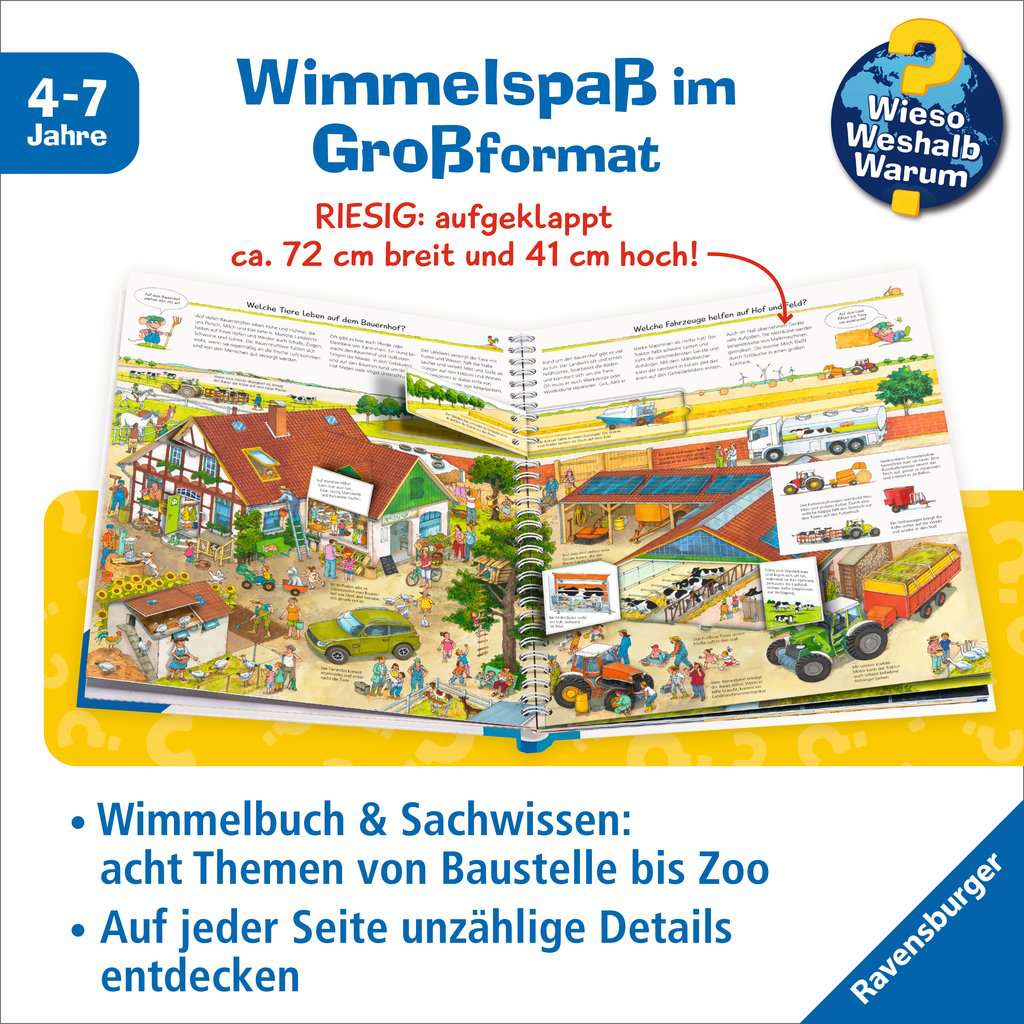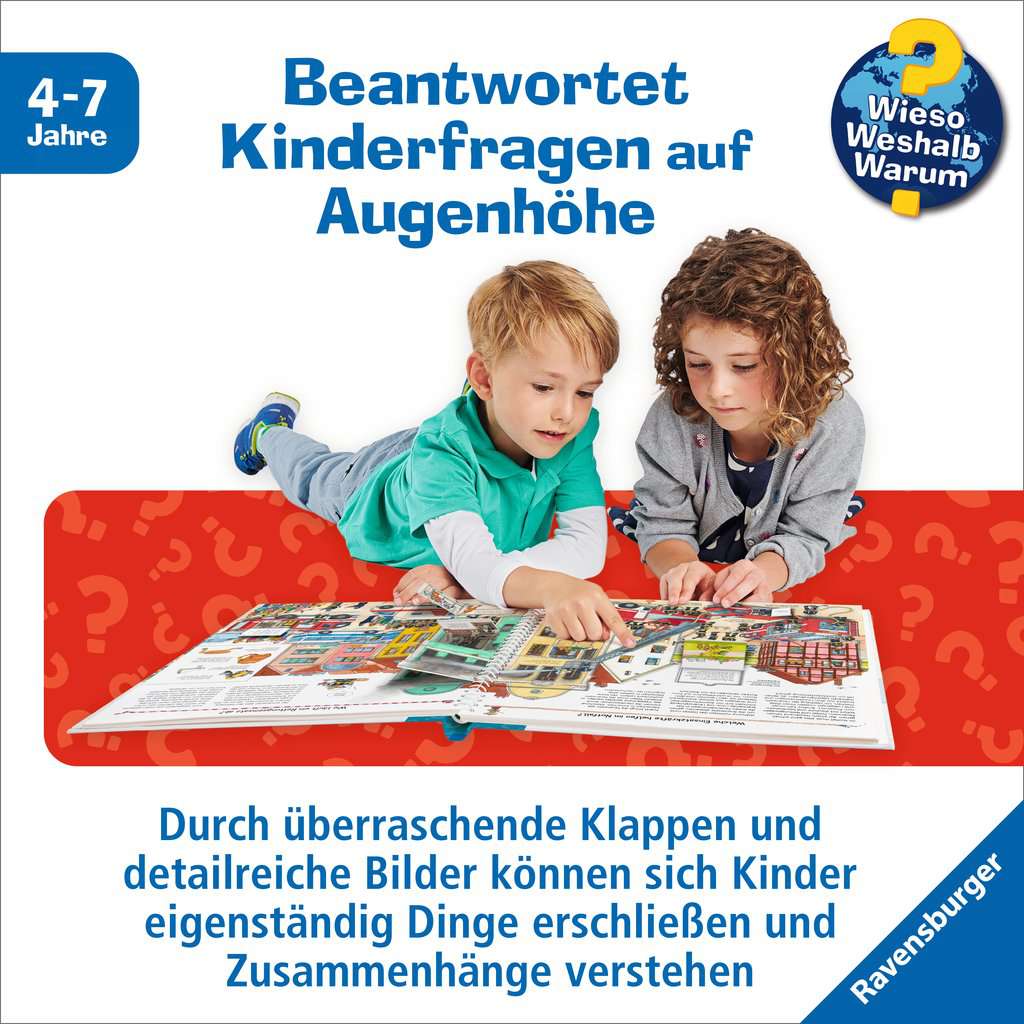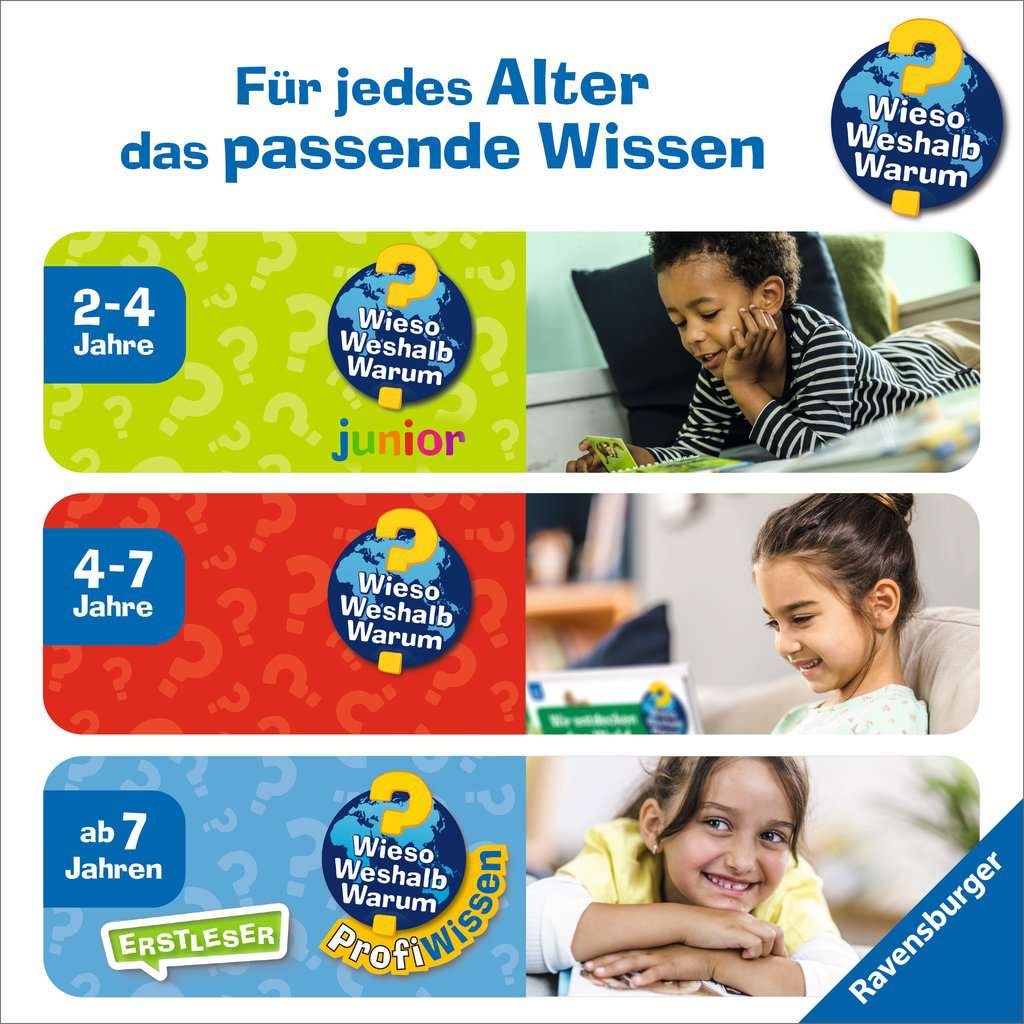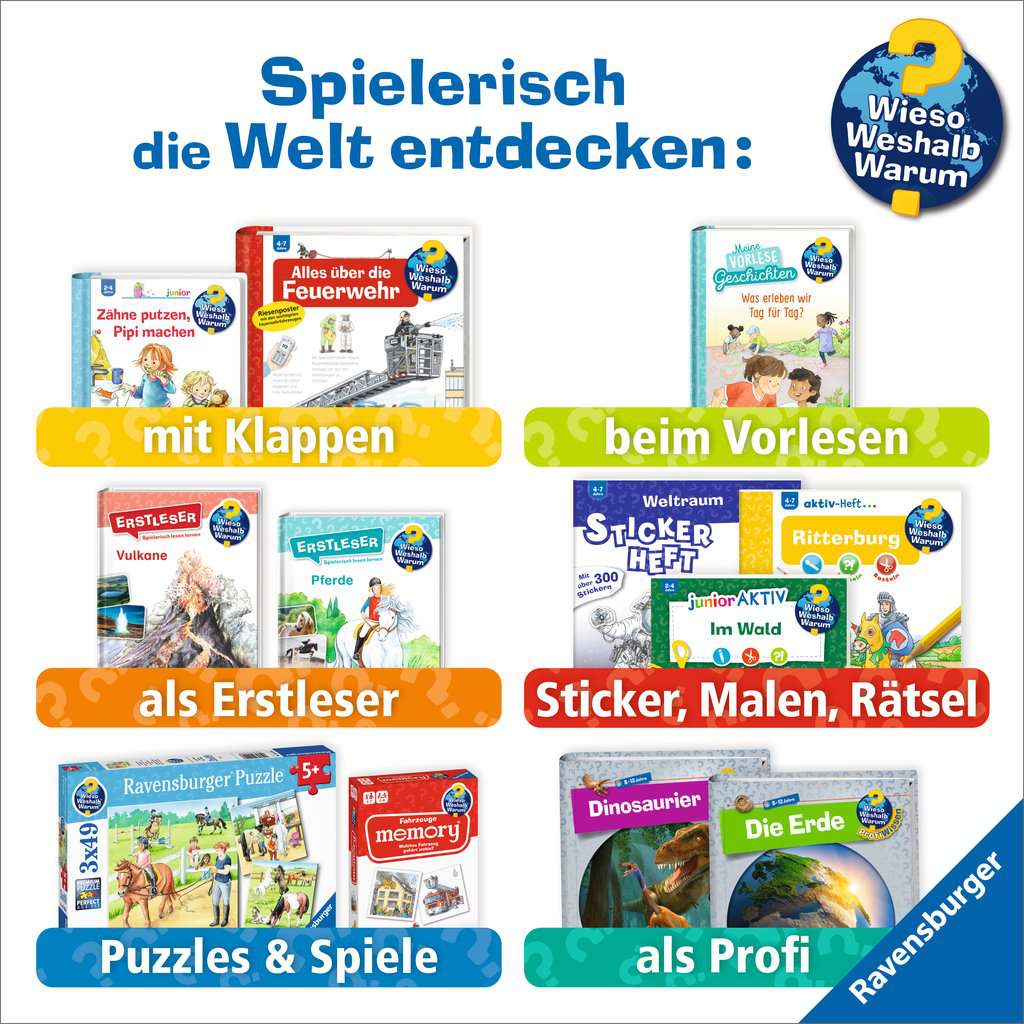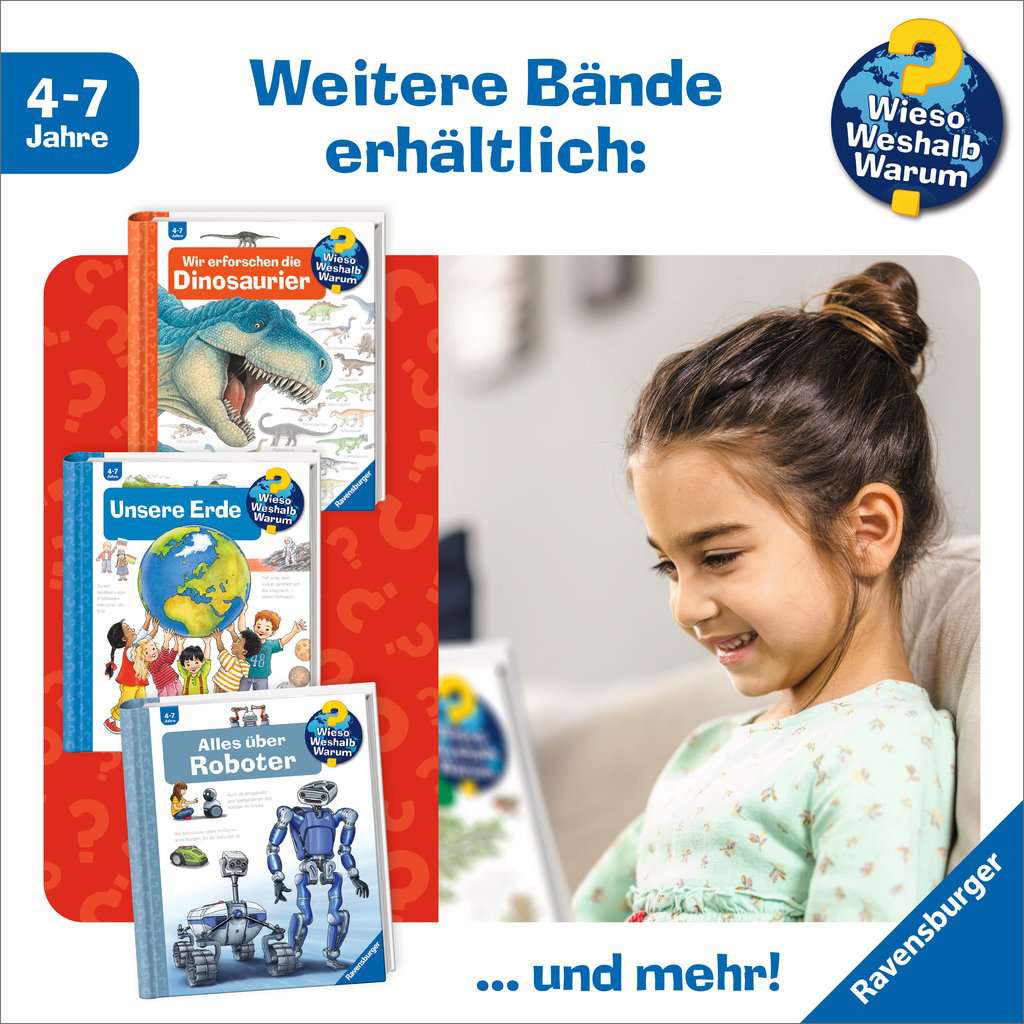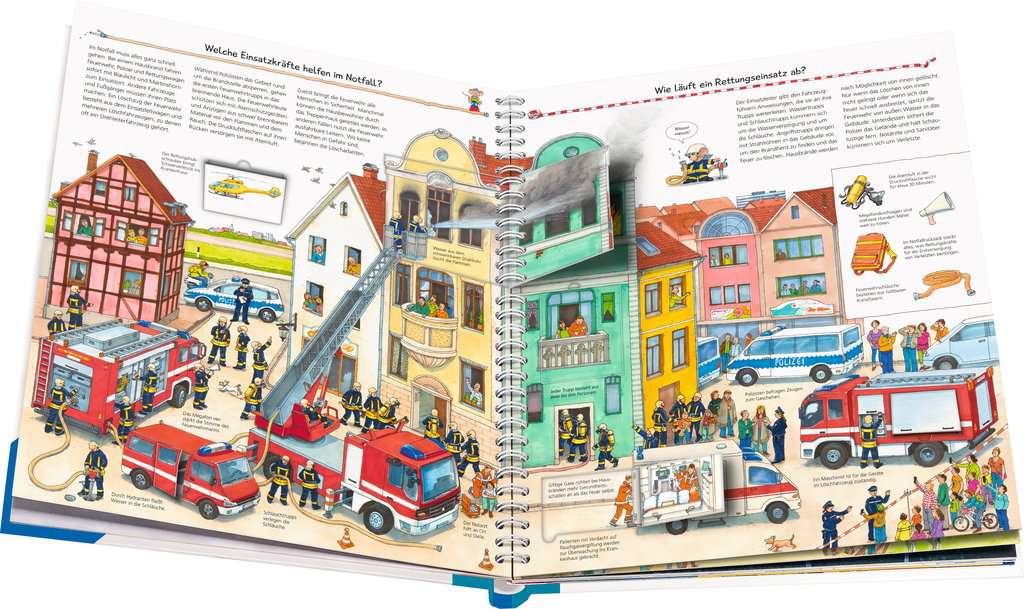 Why? Why? Why? (Special Edition): The big search-and-find knowledge book (giant book)
Wieso? Weshalb? Warum?: Das große Wimmelwissen (Riesenbuch)
View all books in the series


Search

and

find book meets factual knowledge ; Extra large search; and; find scenes provide a rewarding discovery experience; Eight fascinating topics in one book

16 pp
4 years +
36,2 x 41,2 cm
EUR 25.-
June 2019
Wire-O
978-3-473-32955-7
• With flaps.
Content
Search-and-find books thrive on the abundance of characters and events on just one page. There's always something new to discover, and those who look closely will find a new funny, interesting or curious detail every time. Extra large search-and-find scenes make looking closely a rewarding experience and provide children with fascinating and versatile glimpses. Each double page is dedicated to a separate topic: How do we move around cities? Who comes to help when there's a fire? What tasks are there to do at the farm? What machines are used at a construction site? Who takes care of the animals at the zoo? What can you experience by the sea? Which animals live in the forest? And what's happening at the train station?
With the aid of numerous flaps, children experience the changing tides, excavate a building pit, accompany the combine harvester on its work in the field and watch passengers get on and off a train. Brief, age-appropriate texts provide additional factual knowledge.
About the Series
The WWW series stands out for its playful, enticing way of conveying just the information that kids want to know. Centered on who-what-how questions, the titles in the series explore subjects of great interest to young children. The thousands of questions children ask daily are answered by means of interactive elements, engaging illustrations, and age-appropriate texts. Because the lively illustrations convey so much, the books hold children's interest even without an adult to read the clear, friendly texts. WWW is ideally suited for preschool and kindergarten ages, for children 4 to 7 years old.
The Author
Carola von Kessel worked as an editor for children's and horse books before starting to write her own stories. She currently writes freelance for various publishers. She lives on a former farm on the Lower Rhine with her husband, her daughter and a number of horses.
The Illustrator
Guido Wandrey, born in 1959, studied graphic design and has already published many successful pictures books. In his images, he makes a point of including special little details just waiting to be discovered.
Rights Sold
Hungarian