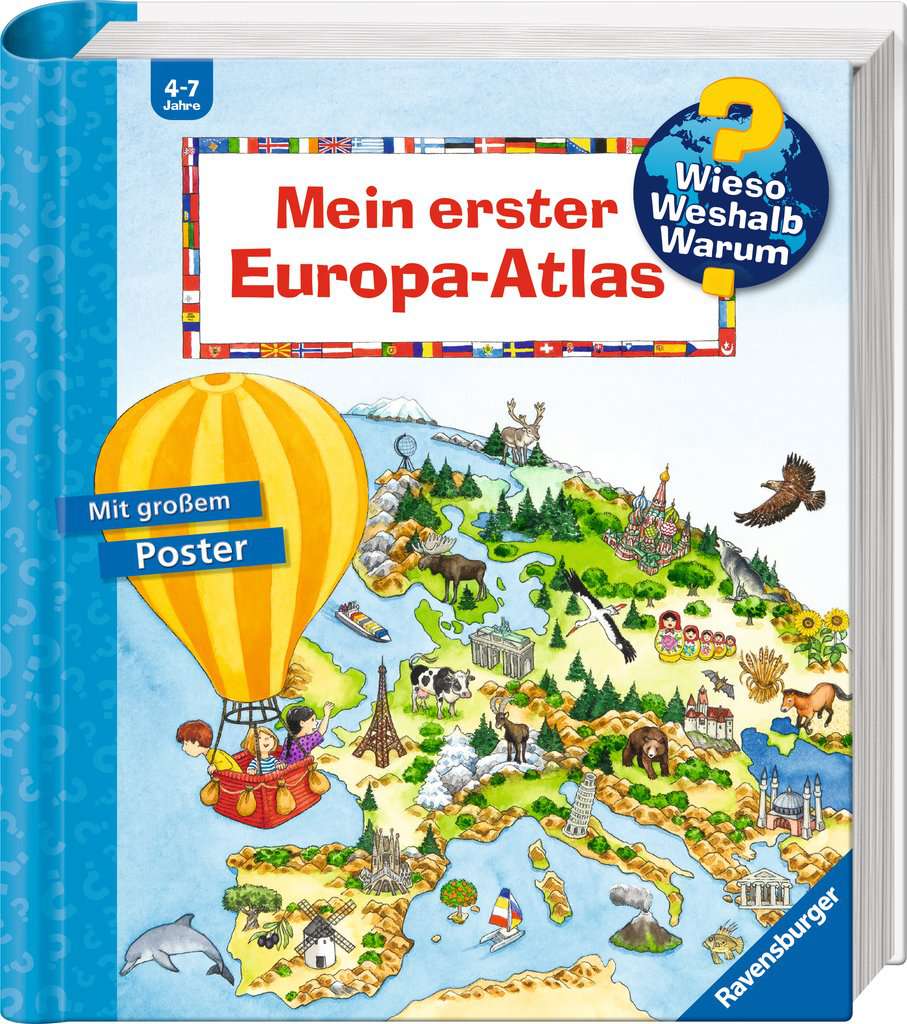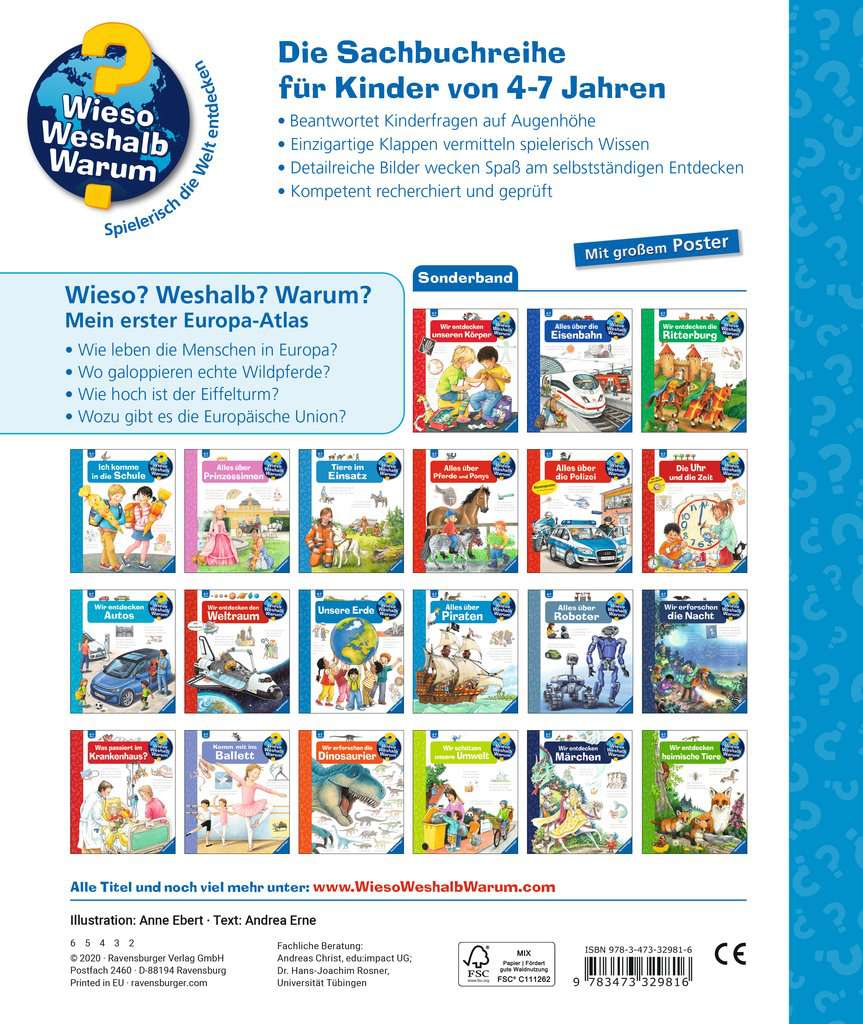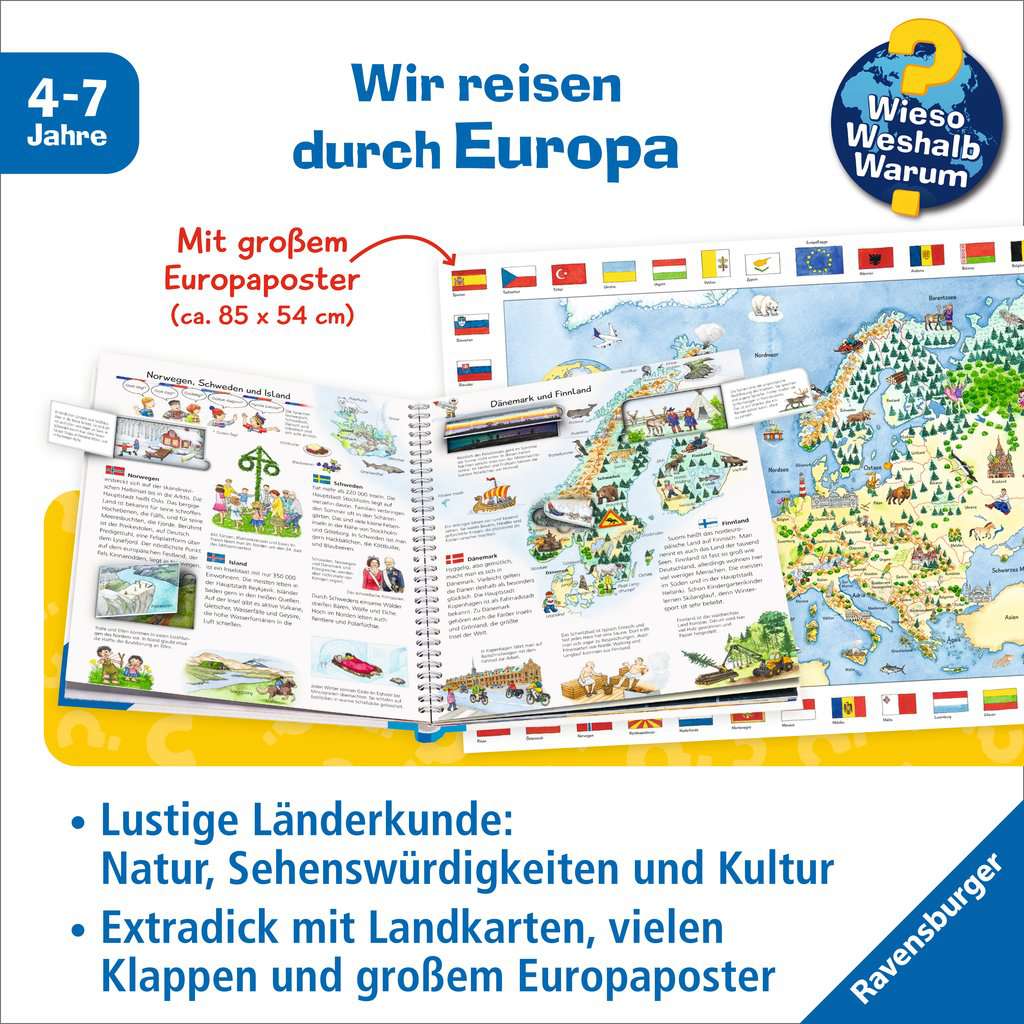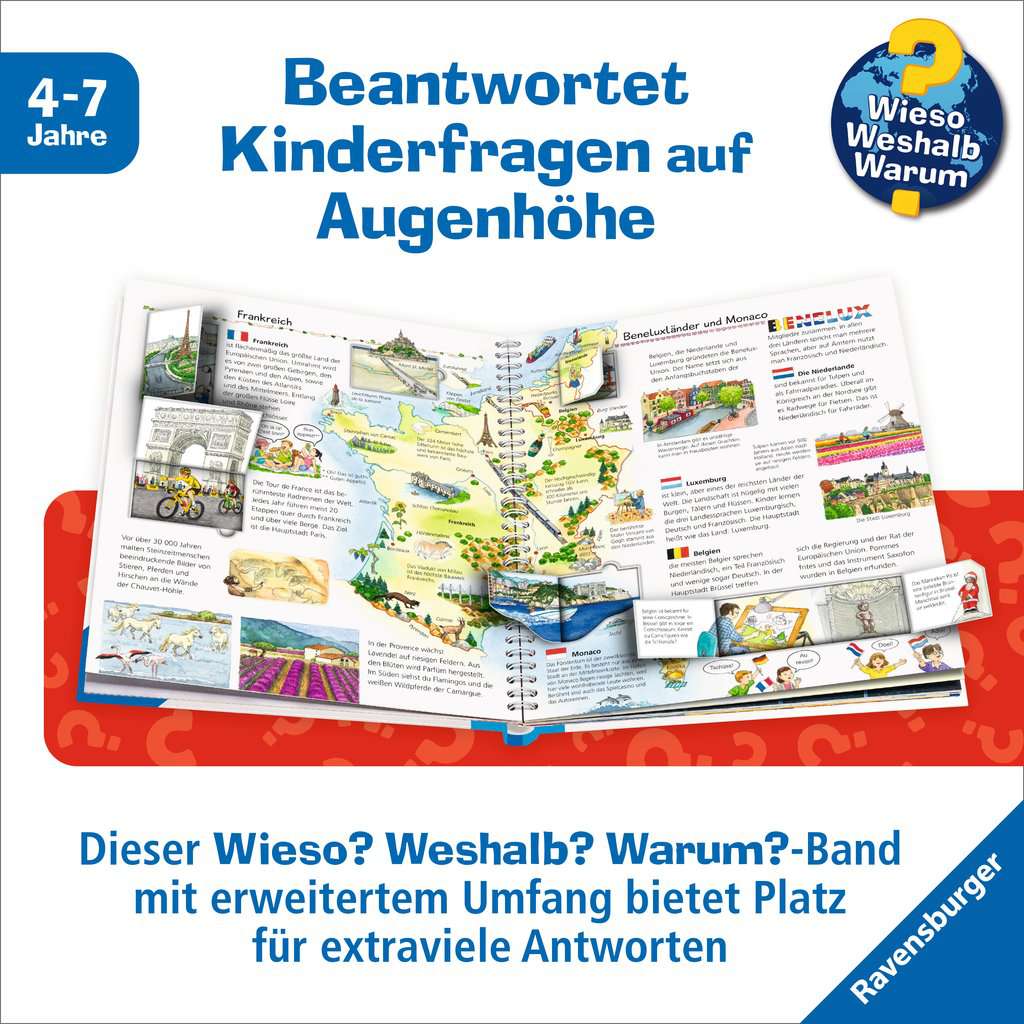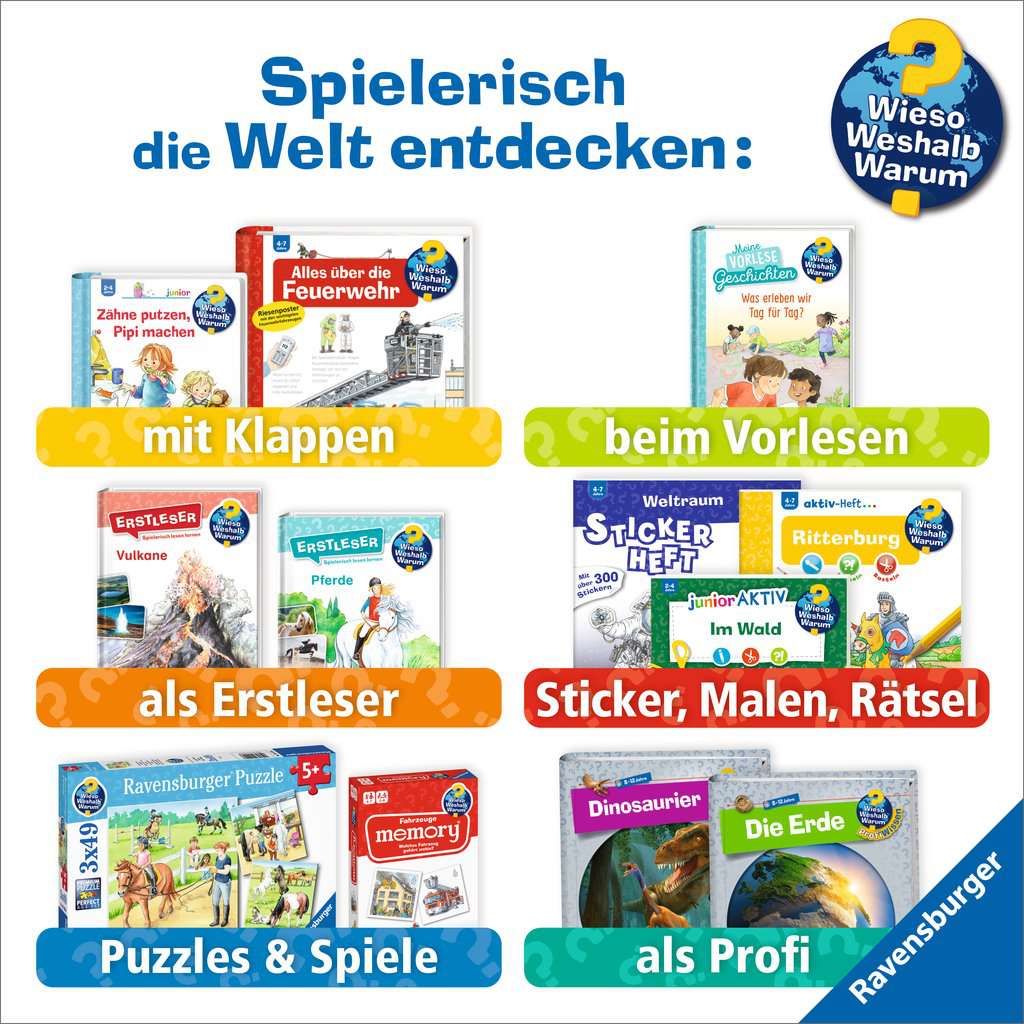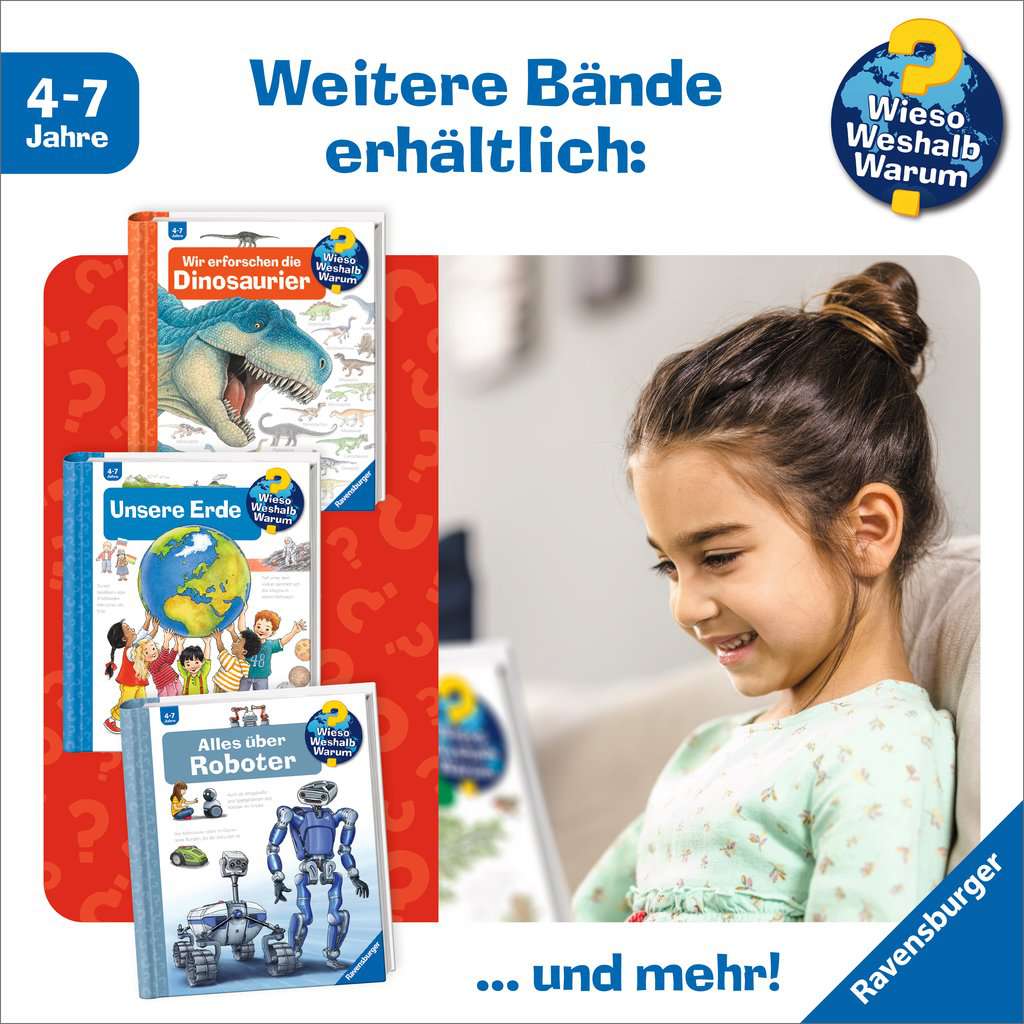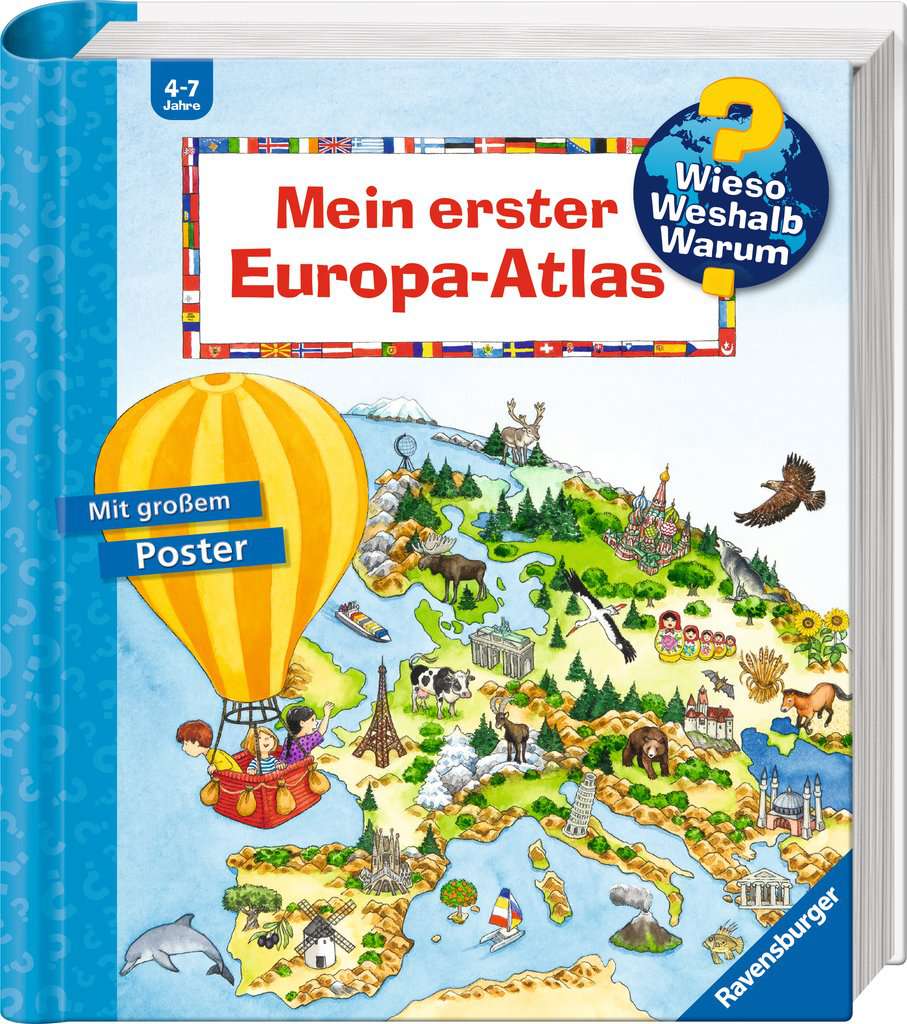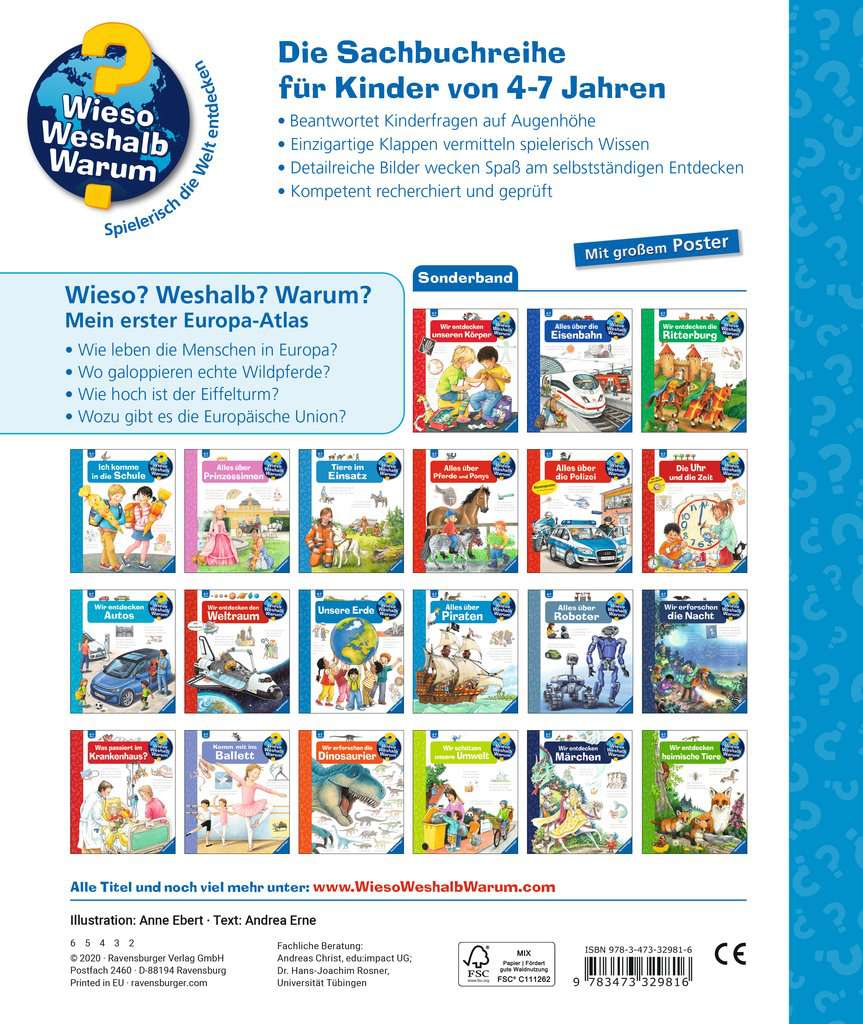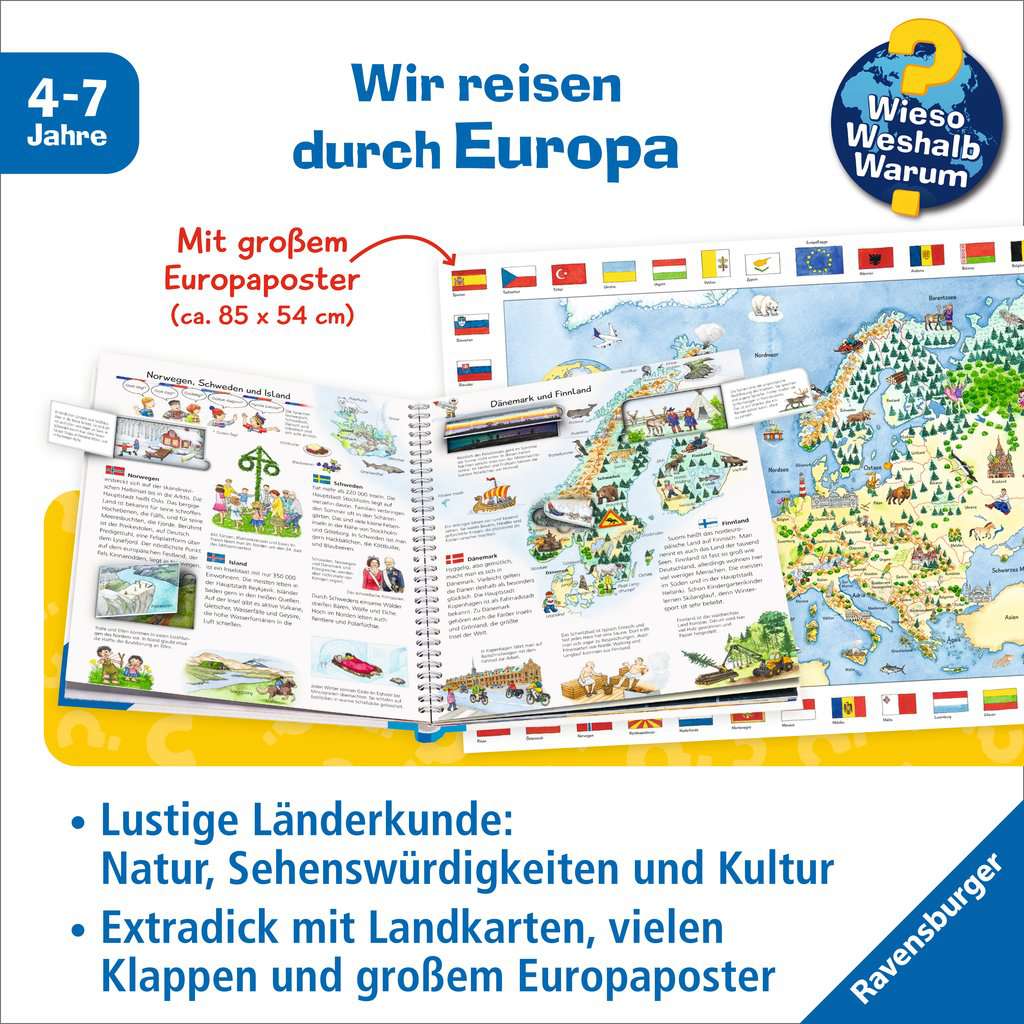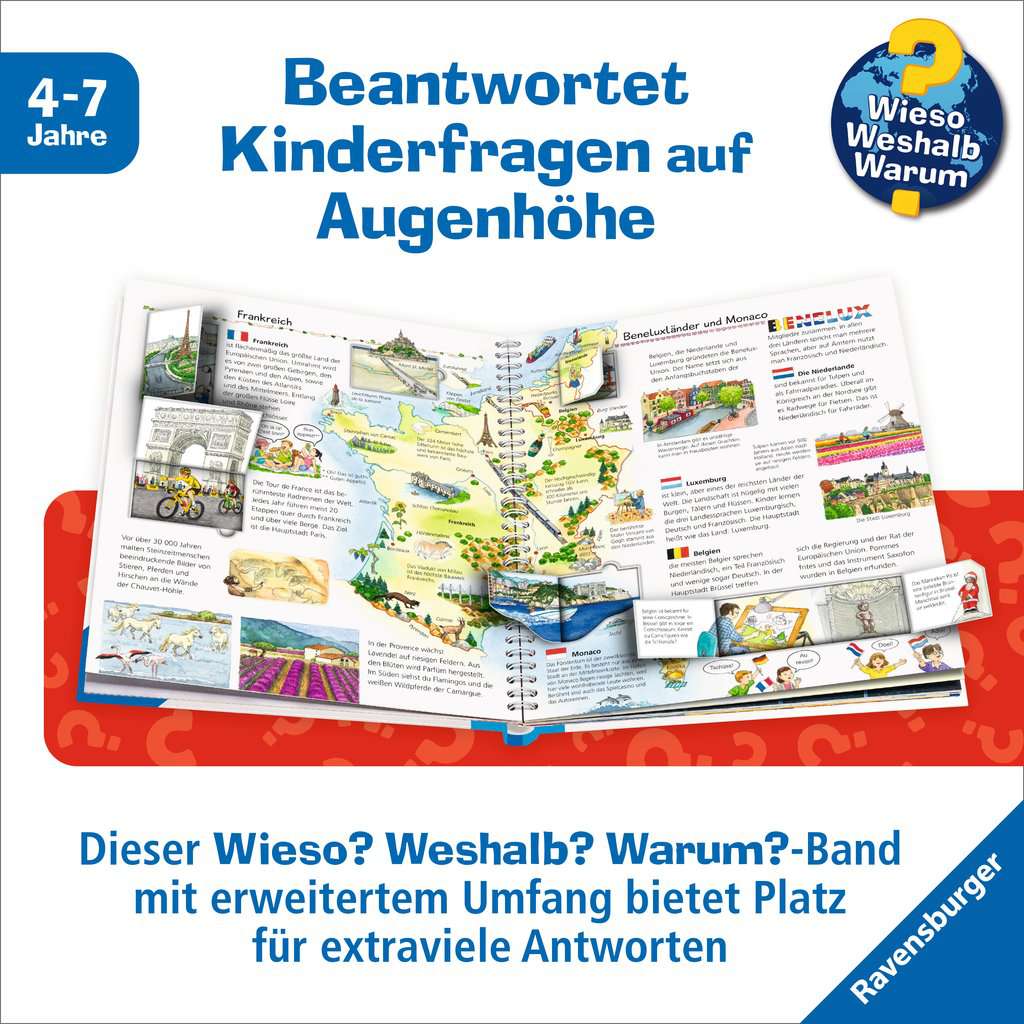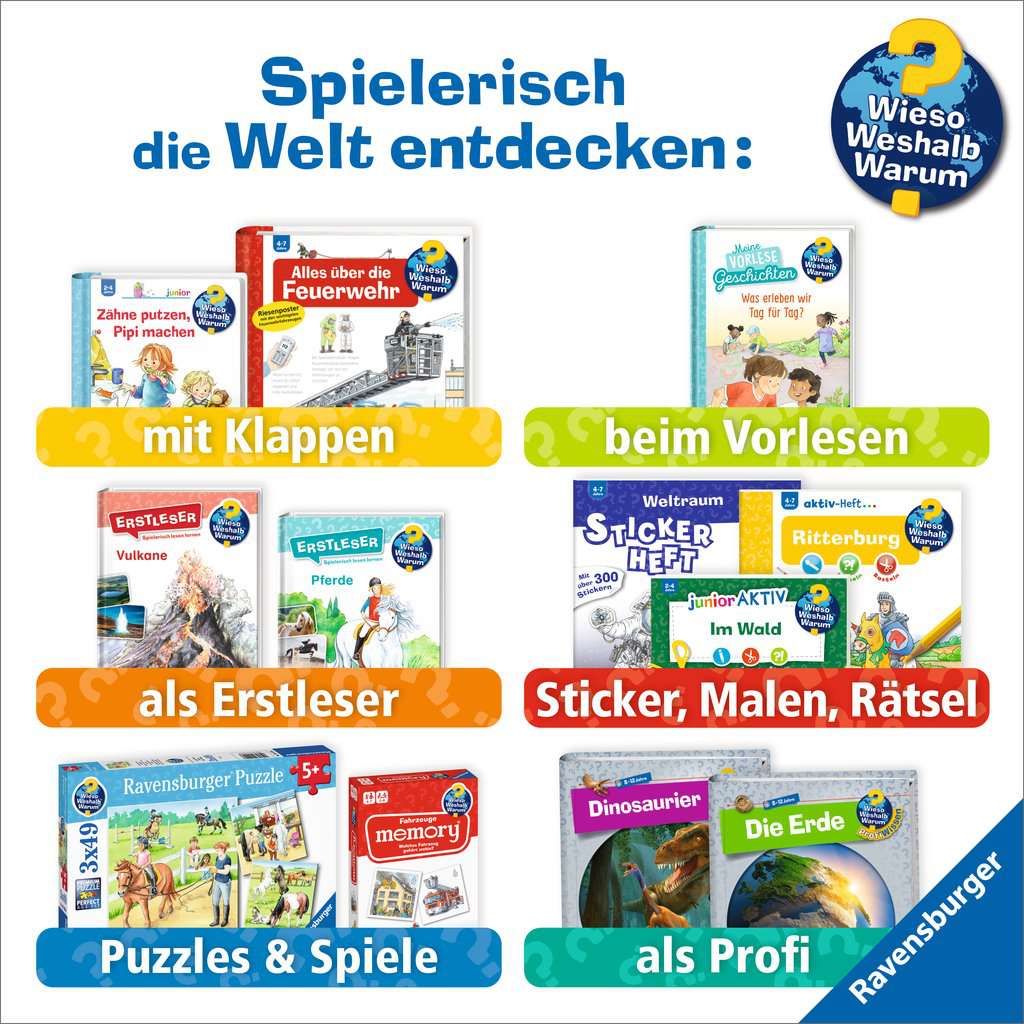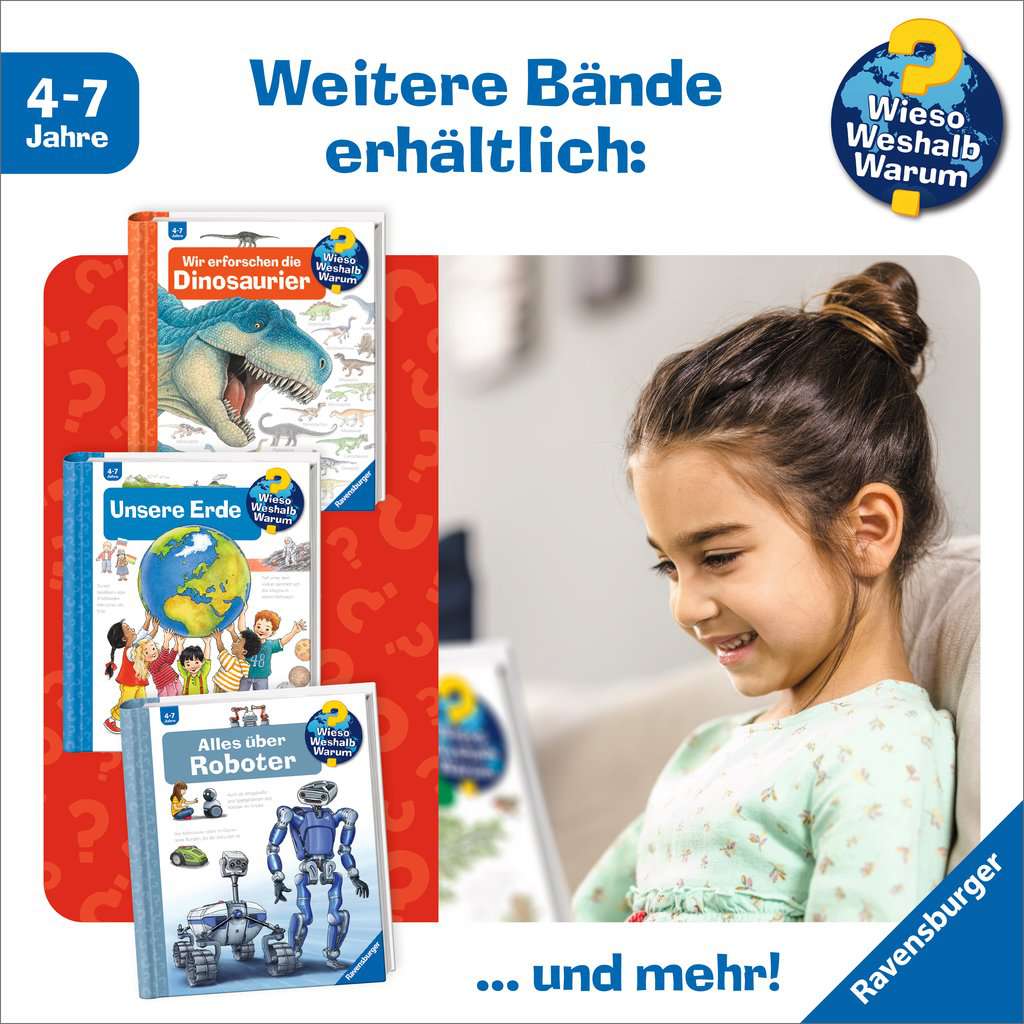 Why? Why? Why? (Special Edition): My First Atlas of Europe
Wieso? Weshalb? Warum?: Mein erster Europa-Atlas
View all books in the series


A very first reference book about Europe

Special feature: a large removable poster with a map of Europe and its national flags

Playful knowledge about countries with maps and fascinating flaps

24 pp
4 years +
24,5 x 27,8 cm
EUR 19.99
May 2020
Wire-O
978-3-473-32981-6
Content
Come along on a trip through Europe and encounter other cultures! We'll ride on a dogsled through Finland's snowy landscapes, fortify ourselves with tea and scones in Great Britain and then visit Portugal to see Europe's longest bridge, splash around in the Mediterranean and hike through the Siebengebirge mountains. Maps provide children with a geographic overview. In addition, texts and images introduce the respective countries and their particular characteristics. Using flaps, children can explore caves in Slovakia, admire the Vatican or look over the shoulder of a comic artist in Belgium. In addition, the book explains what the European Union is and the different ways of life in Europe.
About the Series
The WWW series stands out for its playful, enticing way of conveying just the information that kids want to know. Centered on who-what-how questions, the titles in the series explore subjects of great interest to young children. The thousands of questions children ask daily are answered by means of interactive elements, engaging illustrations, and age-appropriate texts. Because the lively illustrations convey so much, the books hold children's interest even without an adult to read the clear, friendly texts. WWW is ideally suited for preschool and kindergarten ages, for children 4 to 7 years old.
The Author
Andrea Erne was born in 1958 in Stuttgart, Germany. She studied German, politics and cultural studies and began her career as an editor for a daily newspaper. She then moved to a large children's book publisher, and later began working freelance as an editor and author for book publishers and newspapers.
The Illustrator
Anne Ebert, born in 1963, knew as a child she wanted to become an artist. She studied graphic design in Münster and focuses her work on nature illustrations. Anne Ebert has illustrated numerous books for Ravensburger.