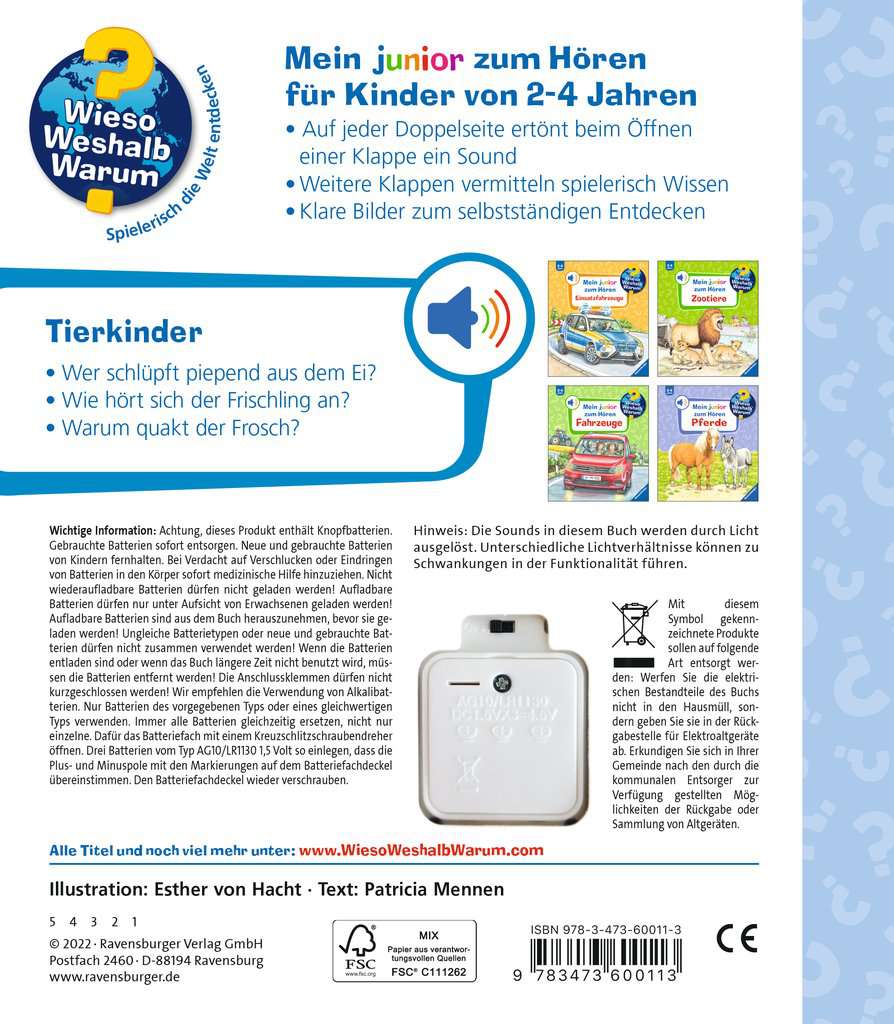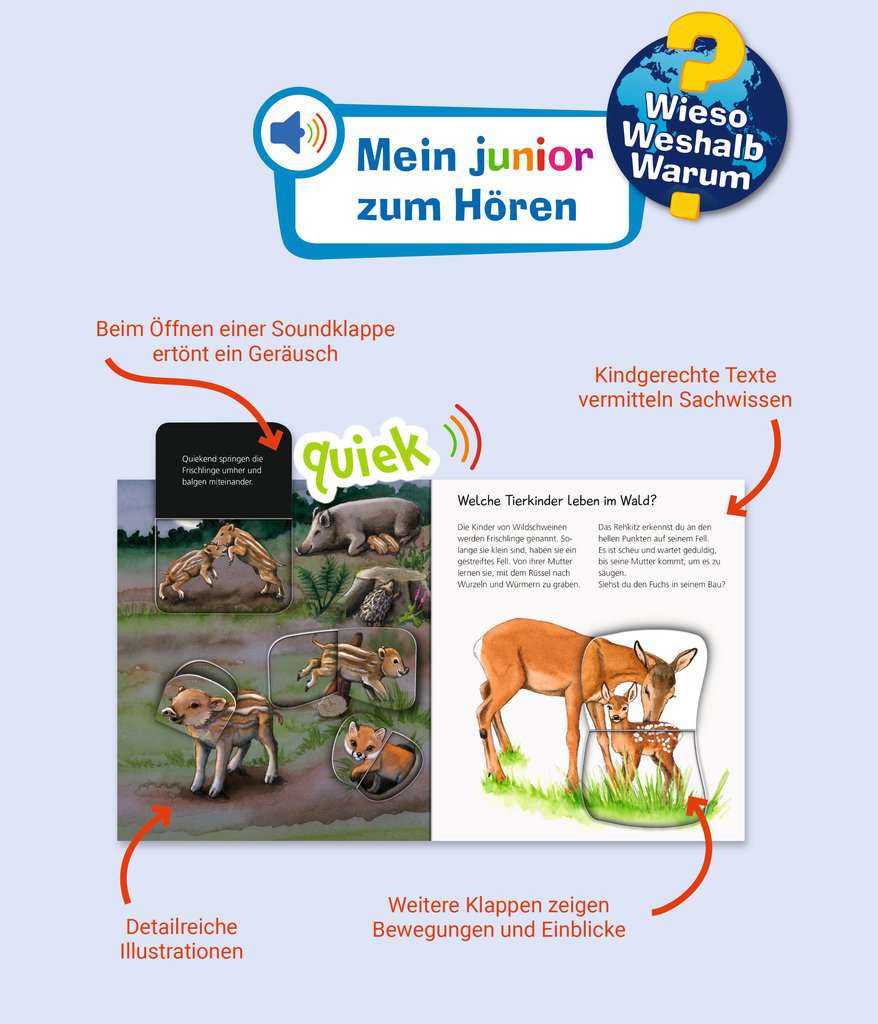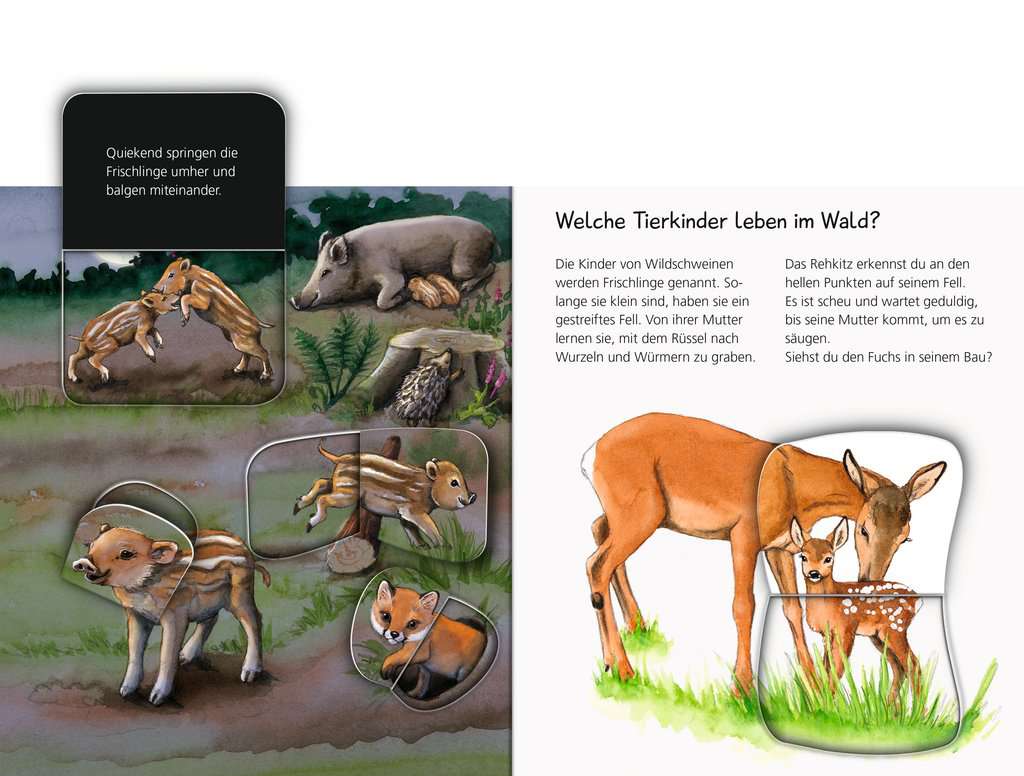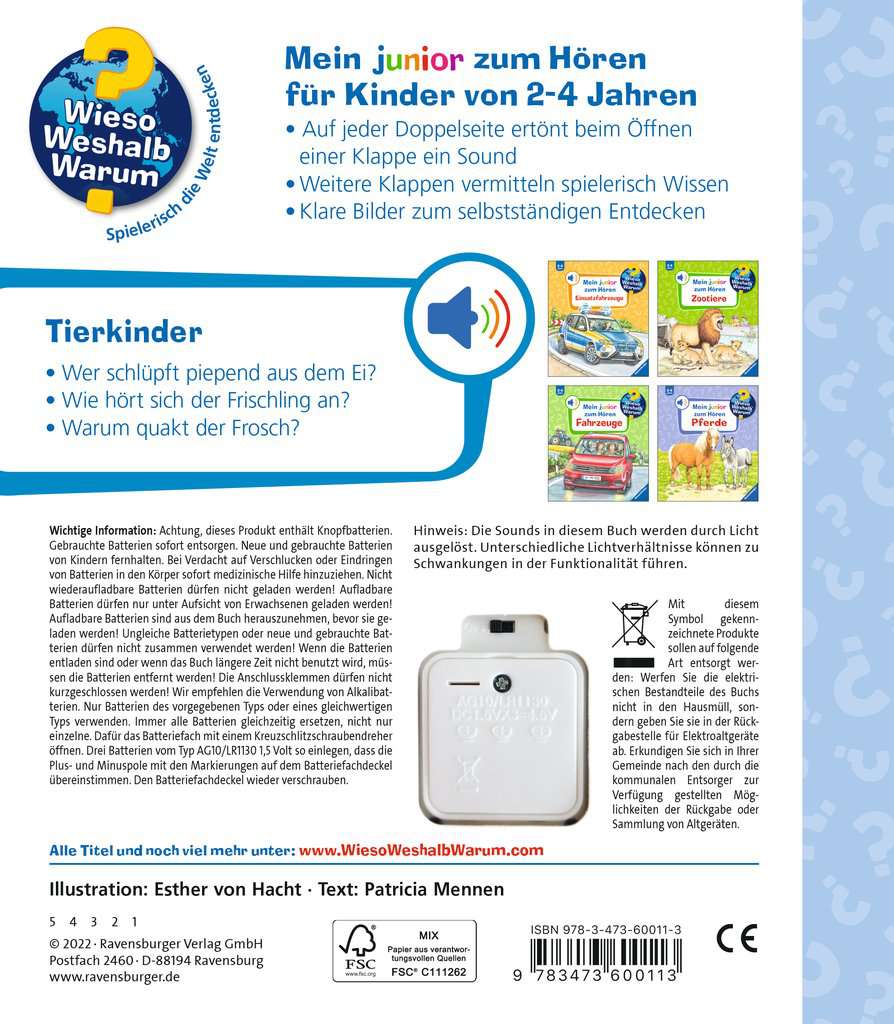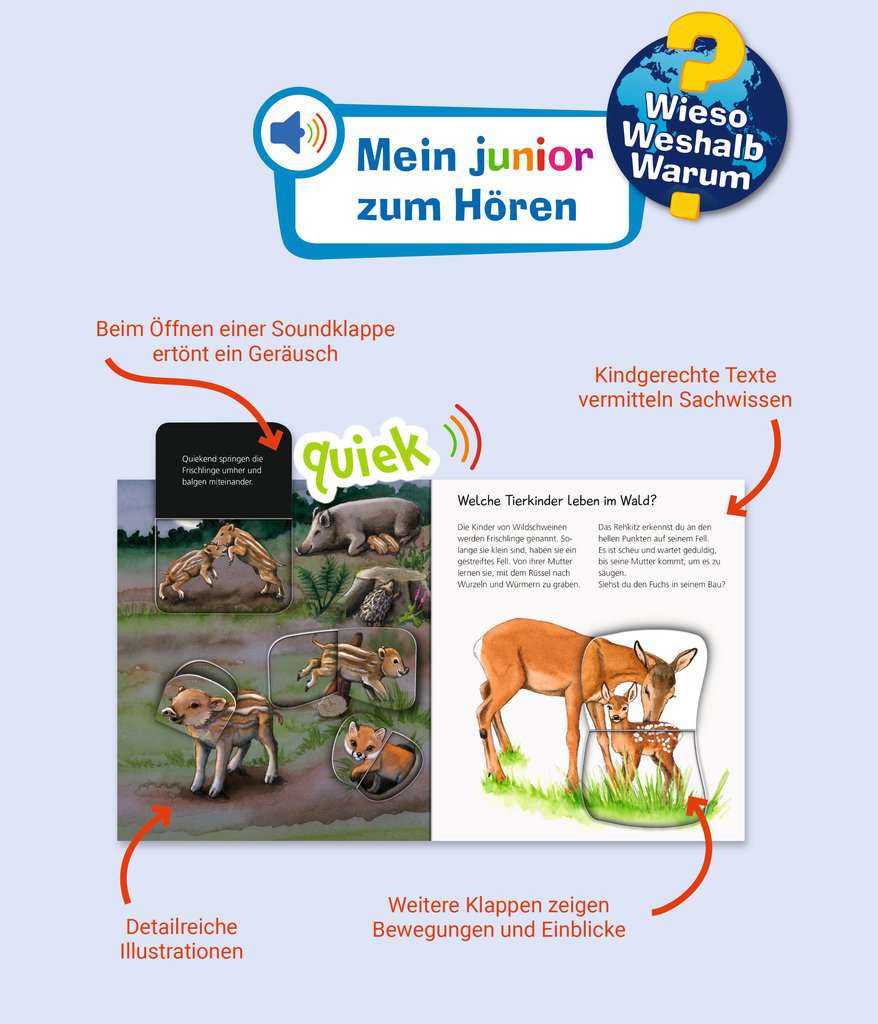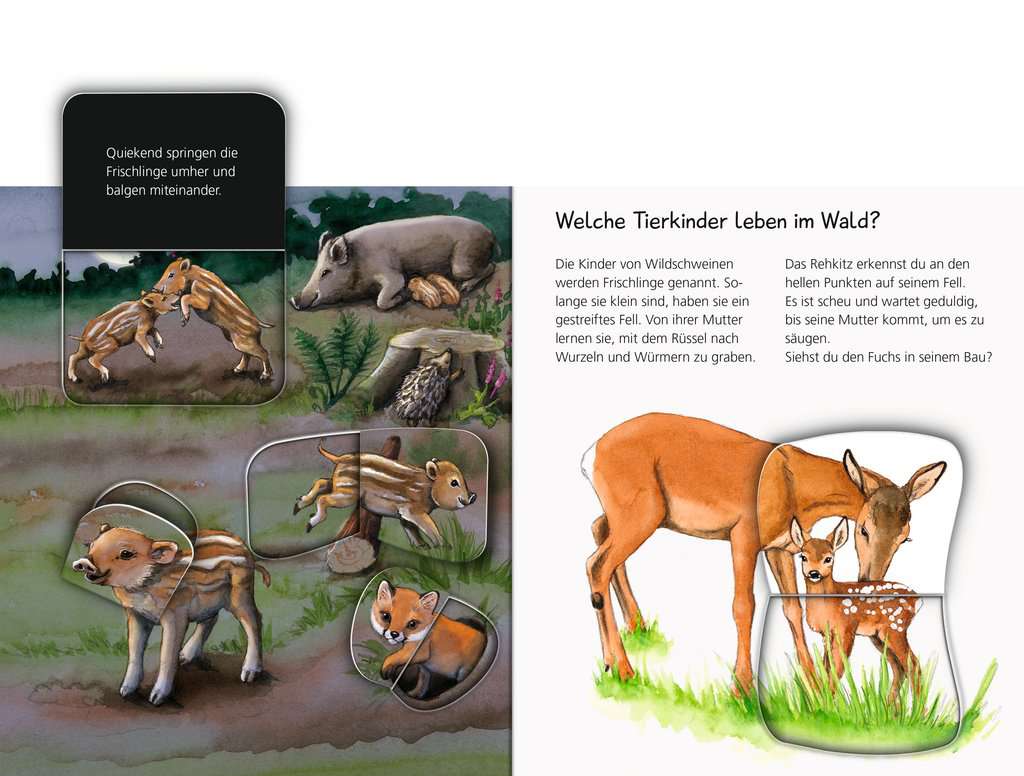 Why? Why? Why? My Audio Junior (Vol. 6): Baby Animals
Wieso? Weshalb? Warum? Mein junior zum Hören, Band 6: Tierkinder
View all books in the series


Sound flaps allow children to hear lambs, chicks, piglets and frogs

Numerous movable flaps convey fascinating factual knowledge

Includes 5 realistic sounds and on/off switch

10 pp
2 years +
17,2 x 19,7 cm
EUR 14.99
January 2022
Board Book
978-3-473-60011-3
• With sounds, flaps and book cover.
Content
Open the flap – hear a sound! As soon as children open the sound flaps, they can hear puppies bark, kittens mew and piglets squeal. Additional movable flaps make exploring even more fun. Why does the sheep lick down its newborn lamb? What do chicks learn from their mothers? How does a tadpole become a frog? Emotional illustrations and short, factual texts show children all the things baby animals need to learn and how they grow up.
About the Series
WWW Junior is a unique invitation to discover the world in a playful way. The junior series features a compact format with large, movable flaps for kids thirsty for knowledge. Centered on who-what-how questions, the titles in this series take on fascinating subjects. The questions of 2- to 4-year-olds are to a large extent answered by information contained in the illustrations, complemented by clear, friendly texts.
The Author
Patricia Mennen was born in 1961 in Augsburg. While she was studying German, art history and theater, she completed internships with various daily newspapers. After working as a children's book editor for six years and having a daughter, she began writing books. Today she lives with her family in southern Germany and Provence, France. The freelance author says that the curiosity of a child has never left her, and she tries to see the world with the eyes of a child.
The Illustrator
Esther von Hacht studied design with a focus on informative illustration with Prof. Gero Flurschütz at HAW Hamburg.