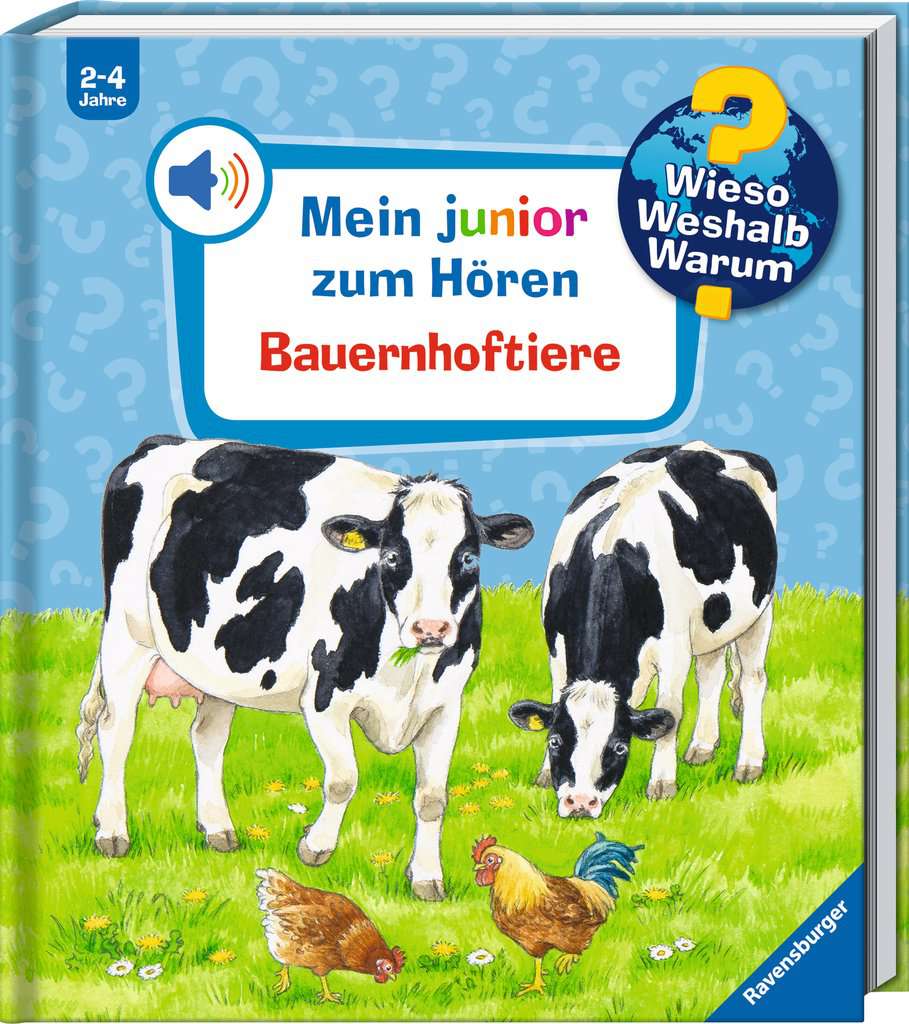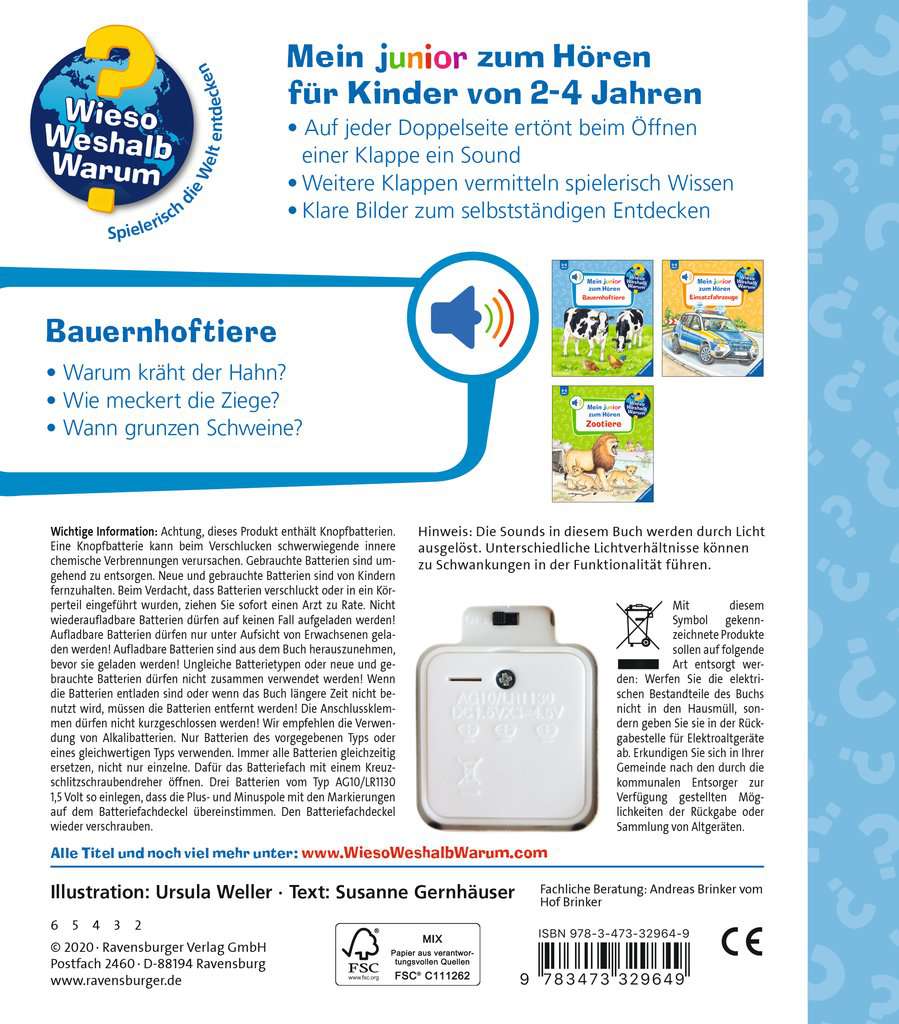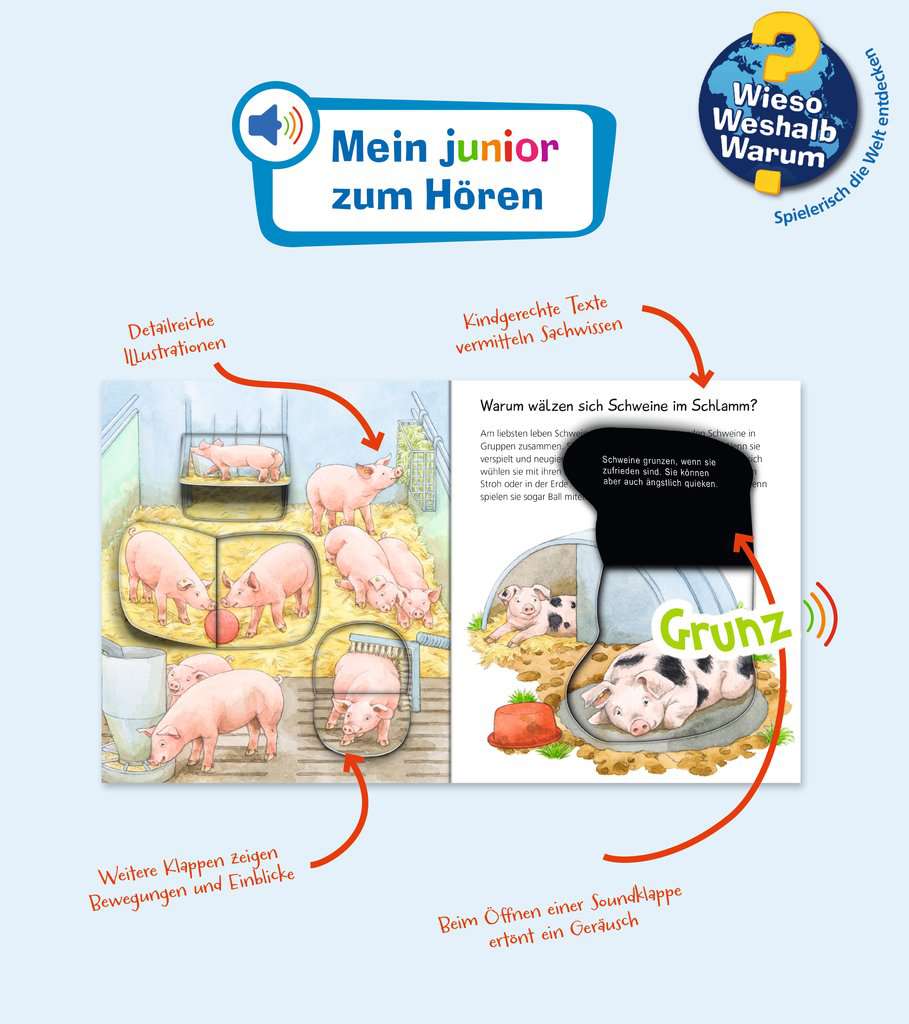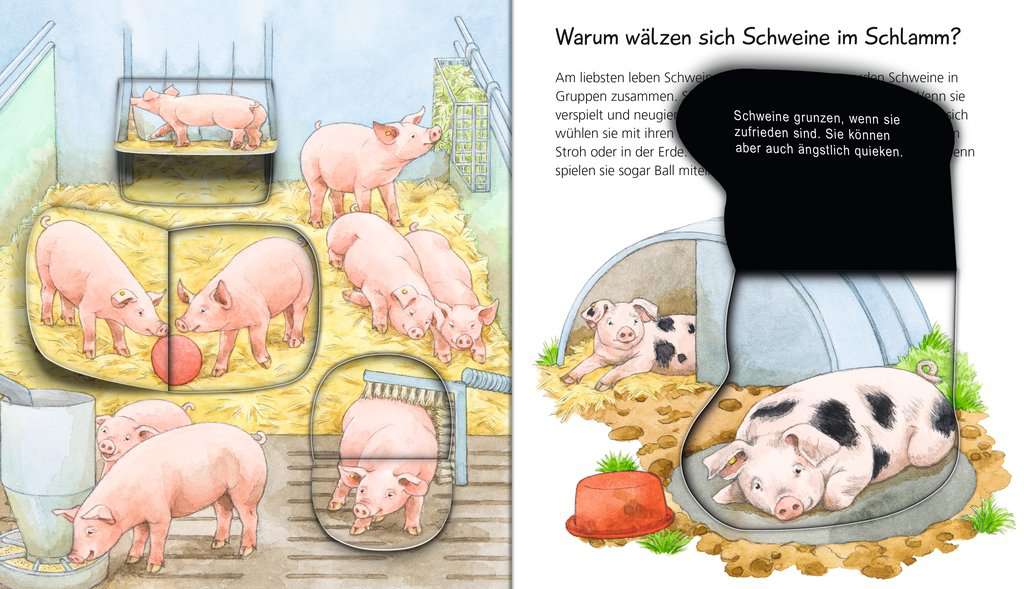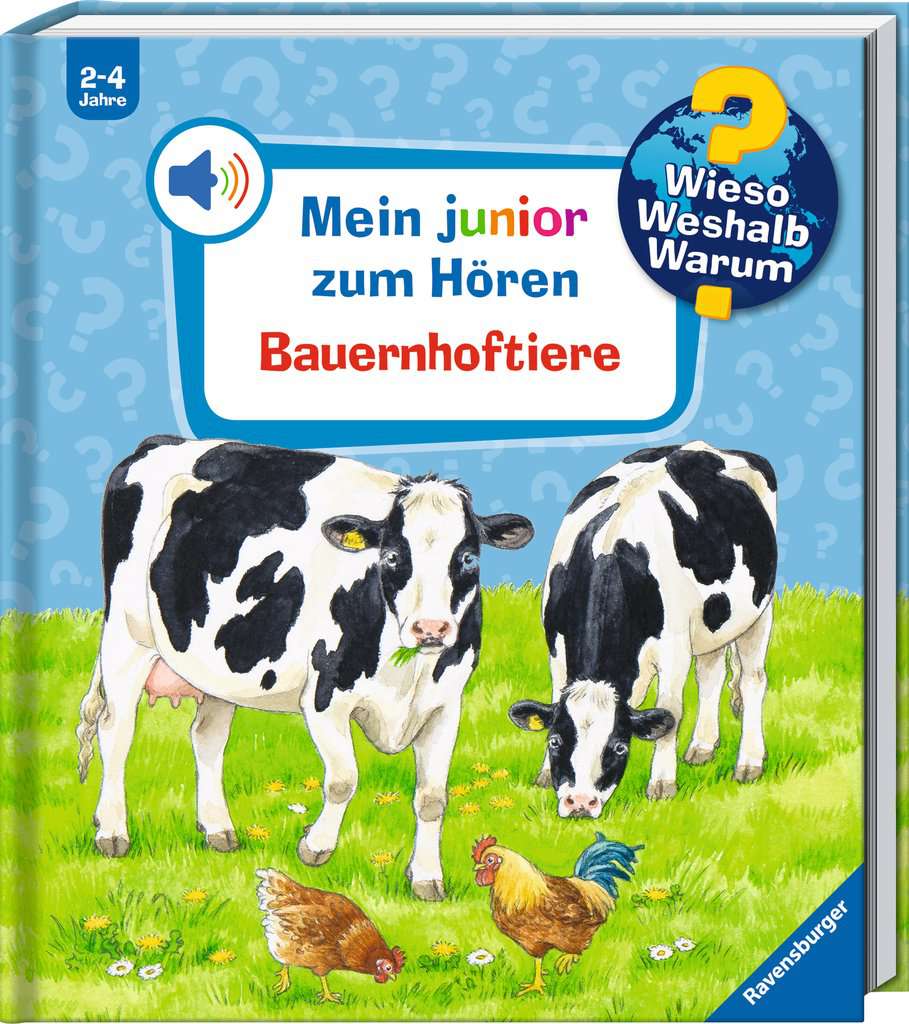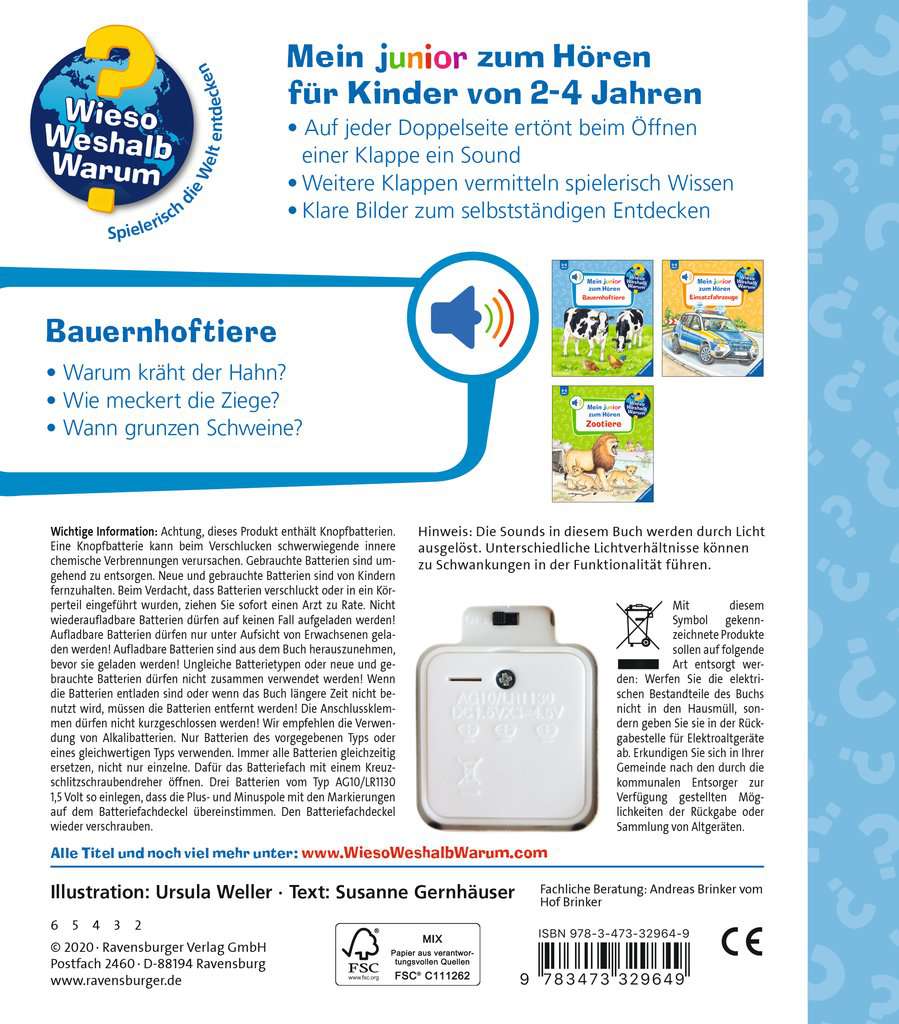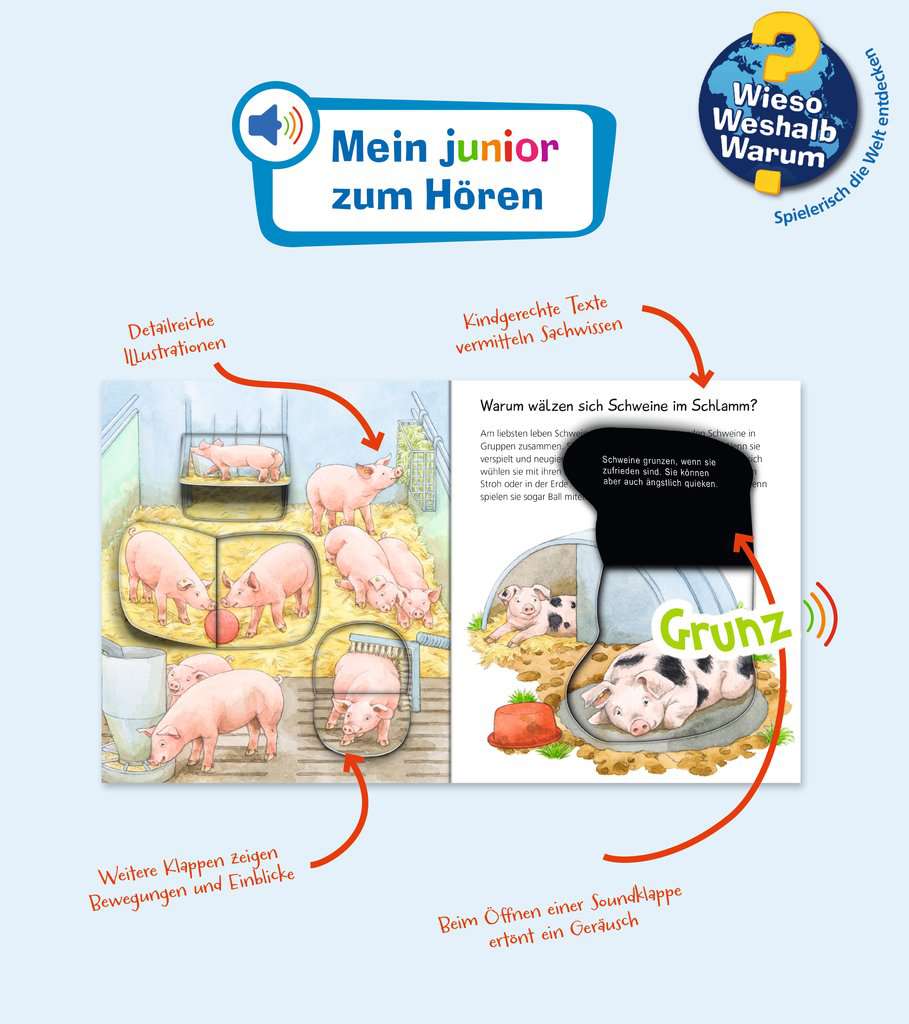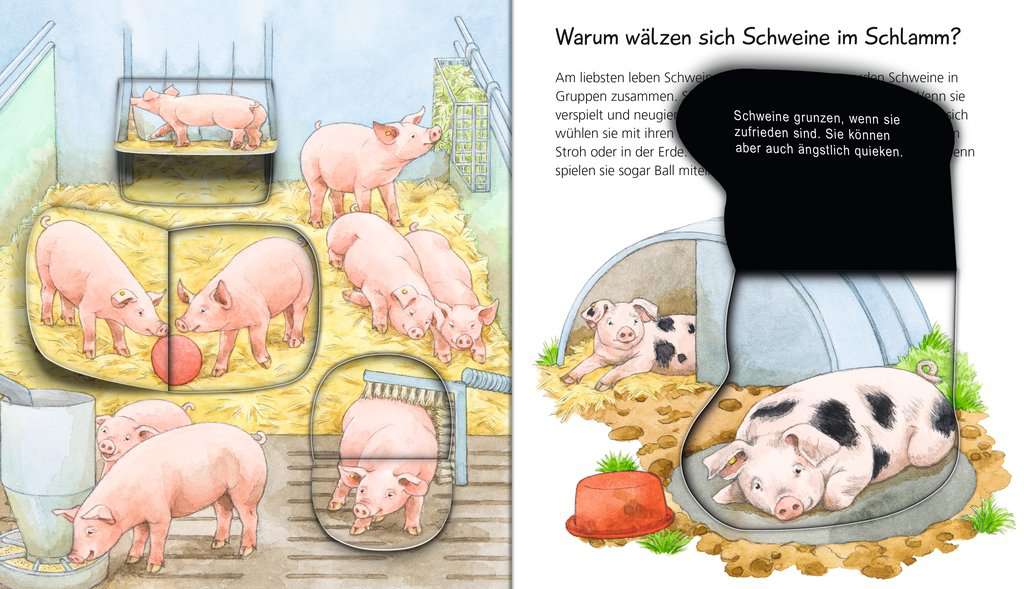 Why? Why? Why? My Audio Junior (Vol. 1): Farm Animals
Wieso? Weshalb? Warum? Mein junior zum Hören, Band 1: Bauernhoftiere
View all books in the series


The flaps create a sound by reacting with light

A unique combination of sounds, flaps and factual knowledge

Includes 5 realistic sounds per book and on/off switch

10 pp
2 years +
17,2 x 19,7 cm
EUR 14.99
February 2020
Board Book
978-3-473-32964-9
• With sounds, flaps and book cover.
The Author
Susanne Gernhäuser studied German and history in Stuttgart, where she worked at a historical institute, published articles and contributed articles to textbooks while still a student. She currently edits scholarly series.
The Illustrator
Ursula Weller was born in Buenos Aires, Argentina. She chose drawing and painting as her focus of study at the Institution for Organization in Pforzheim. She then worked as a jewelry designer and illustrated title pages for children's books part time. She has devoted herself primarily to children's illustrations since 2003.