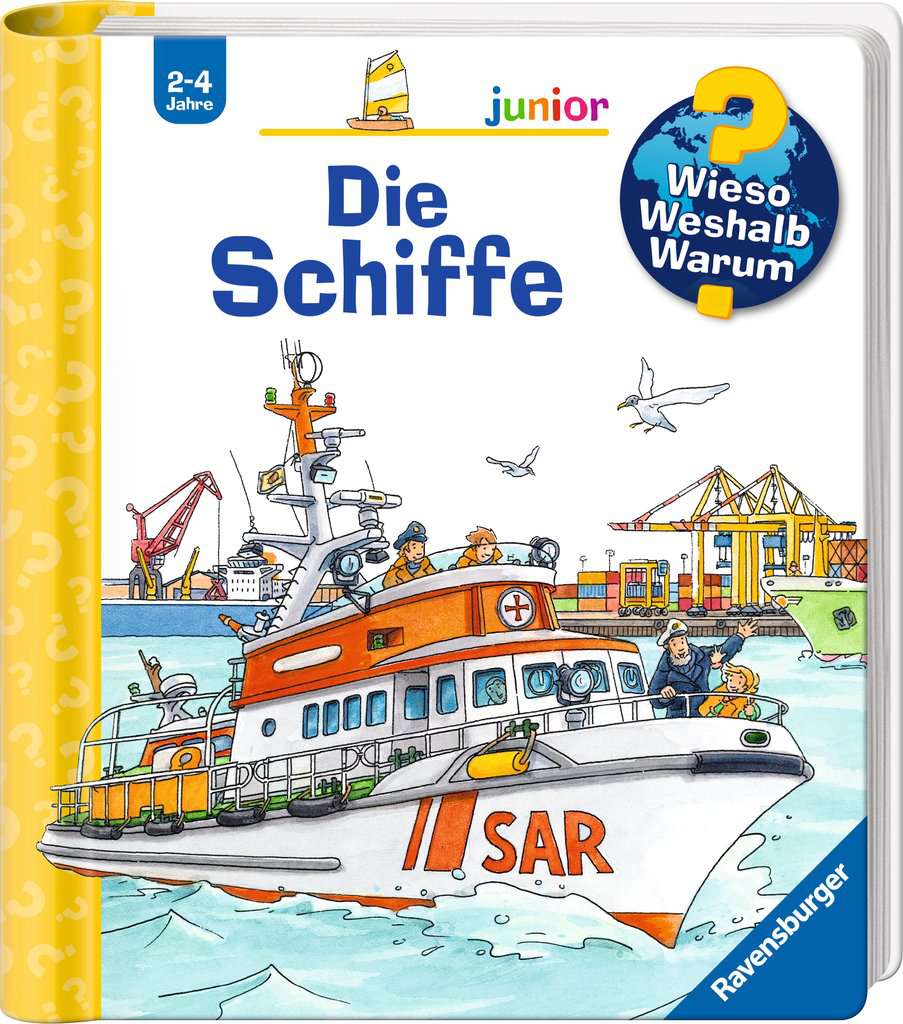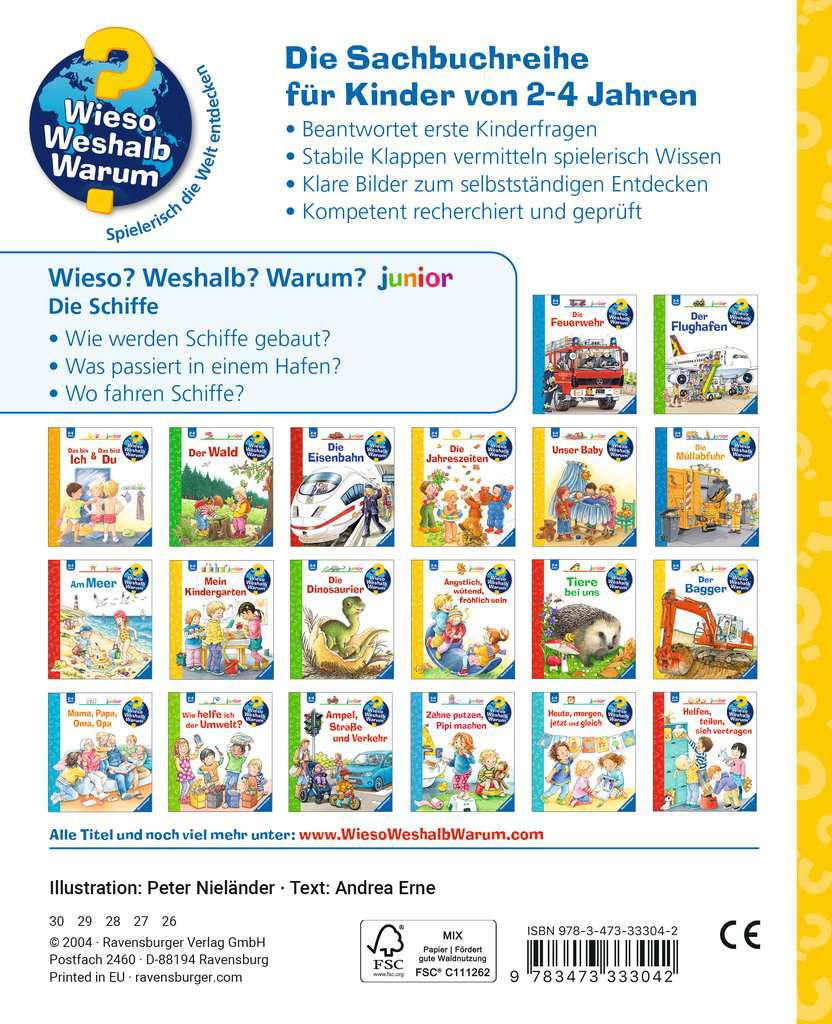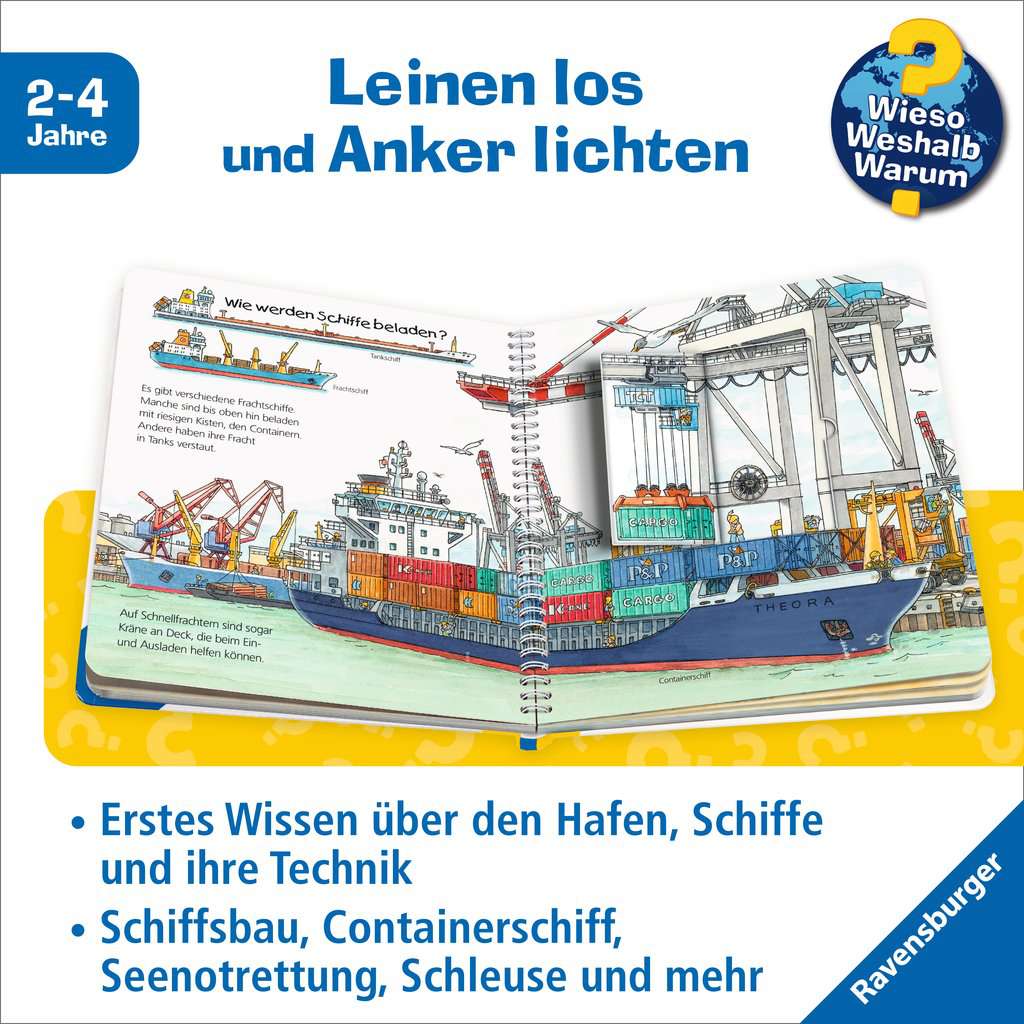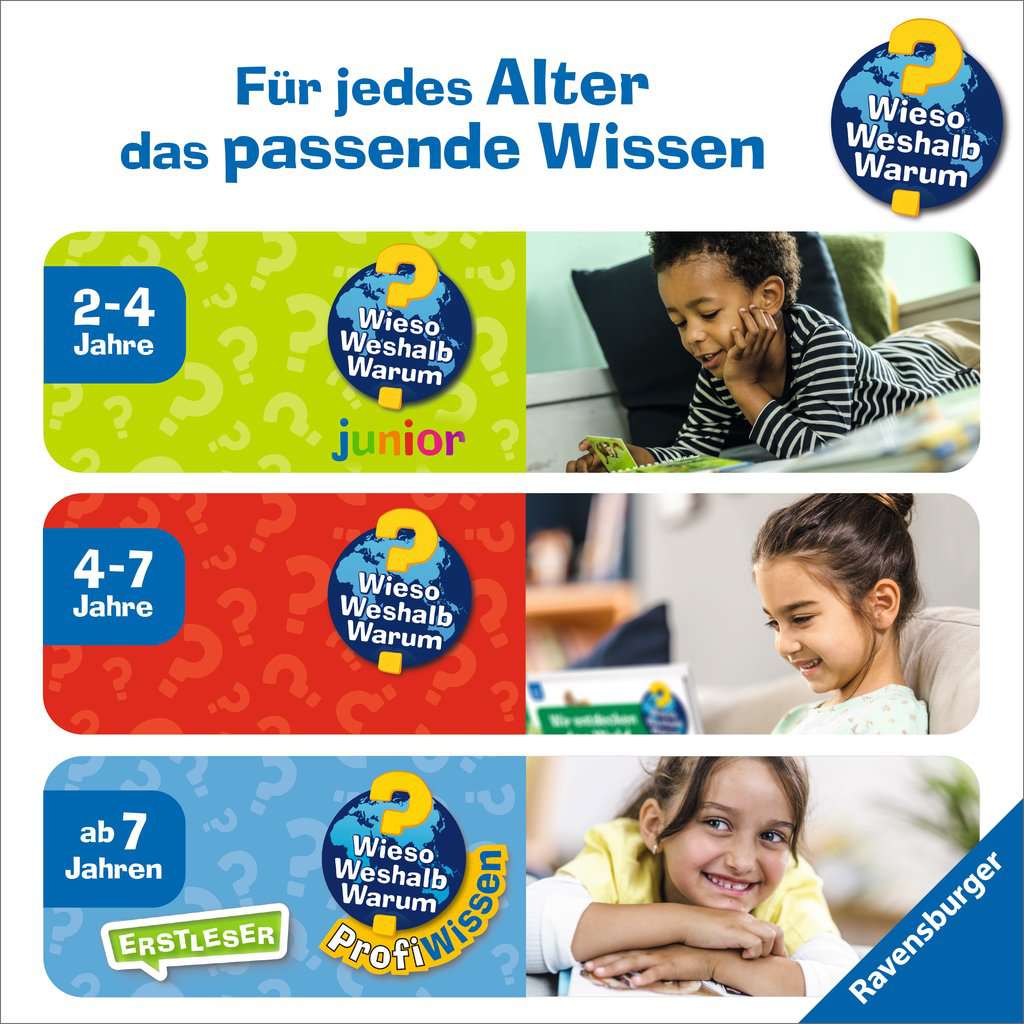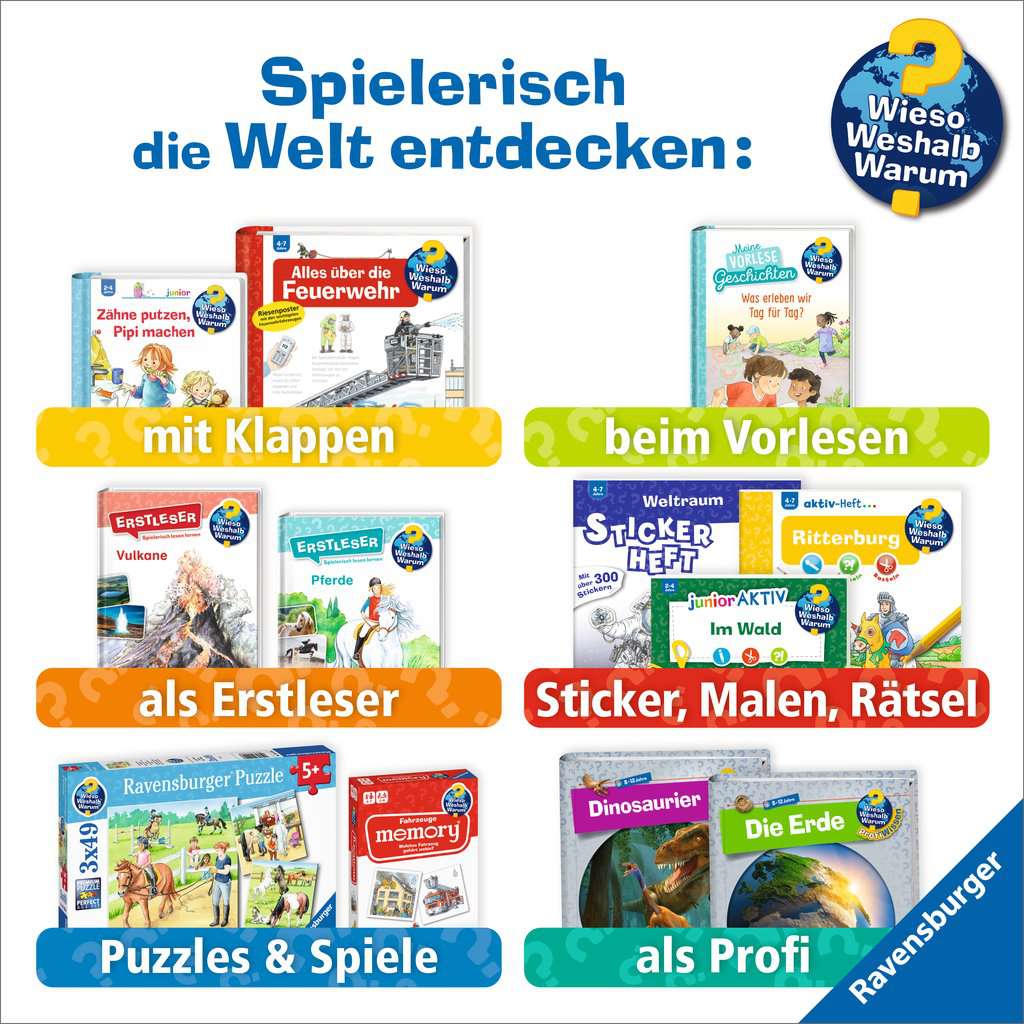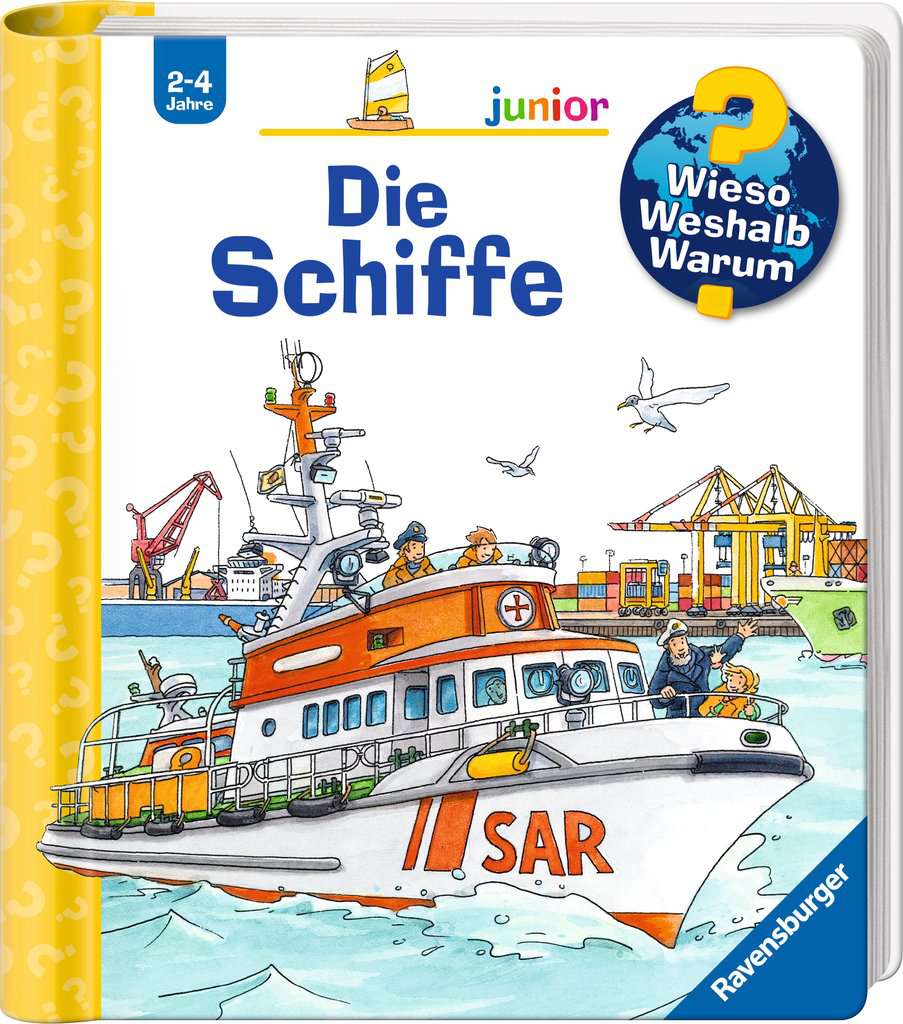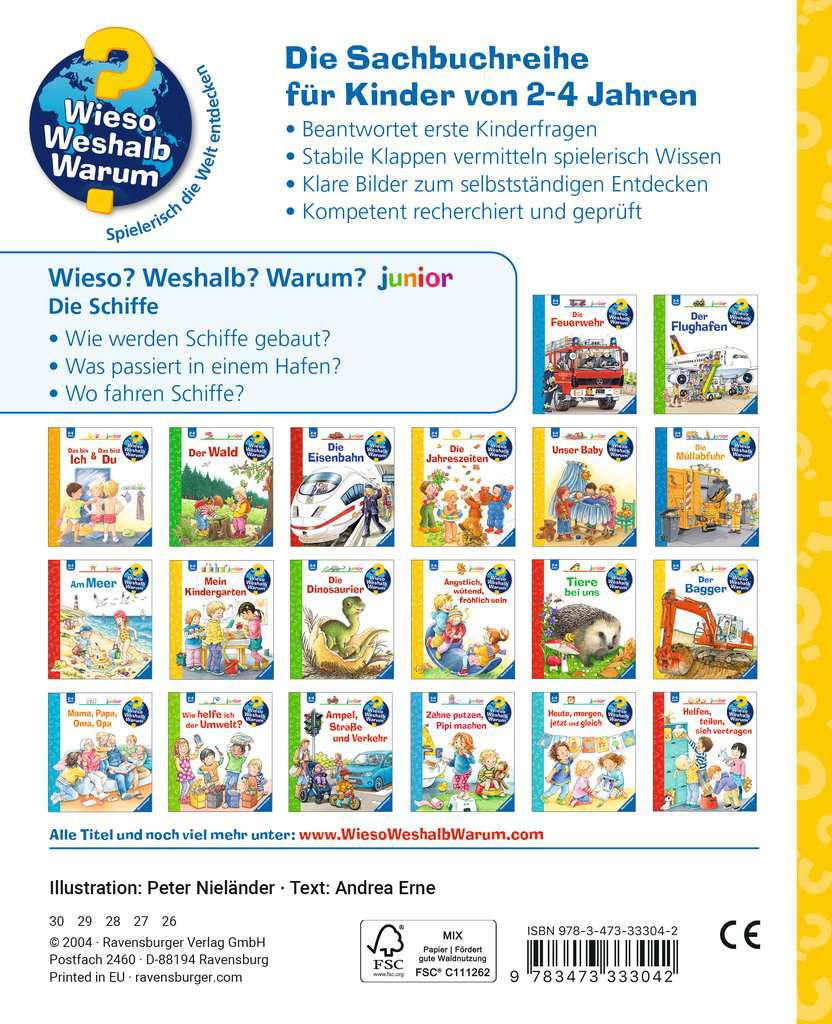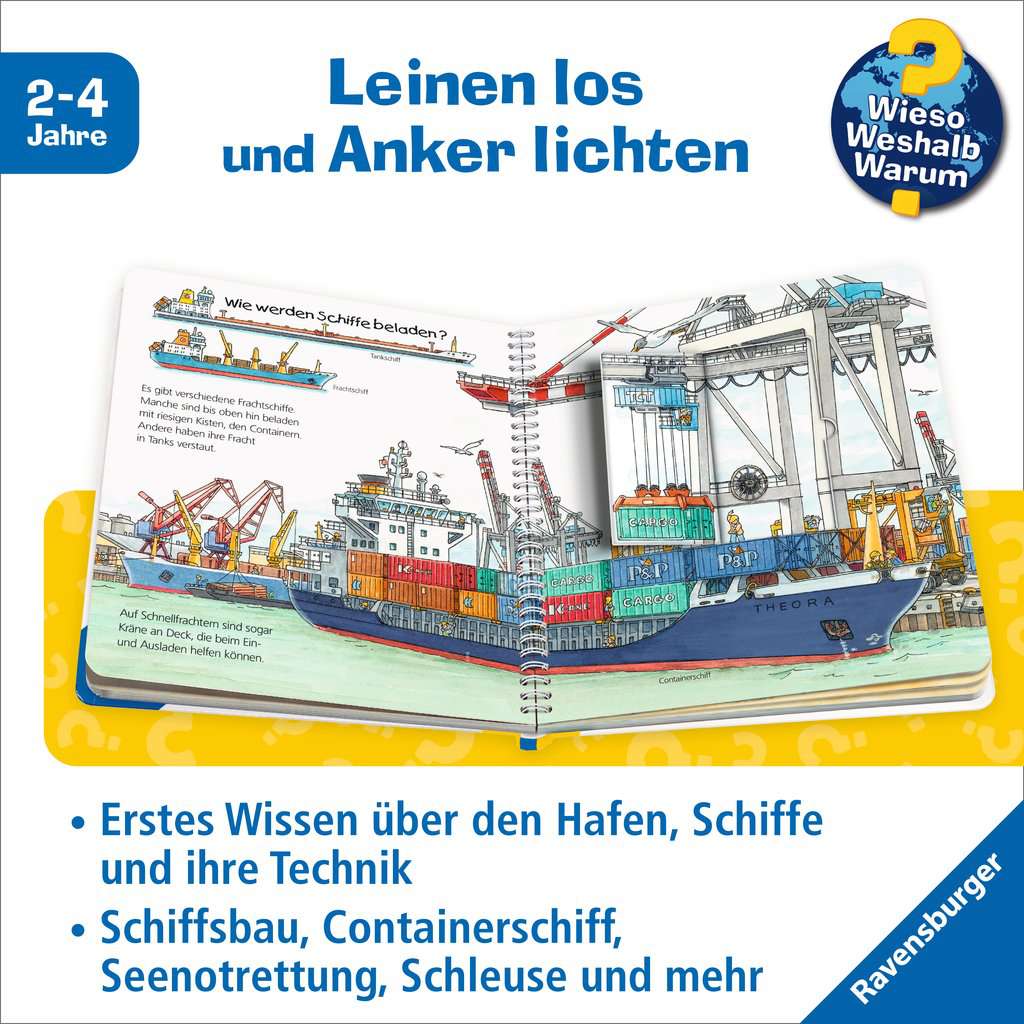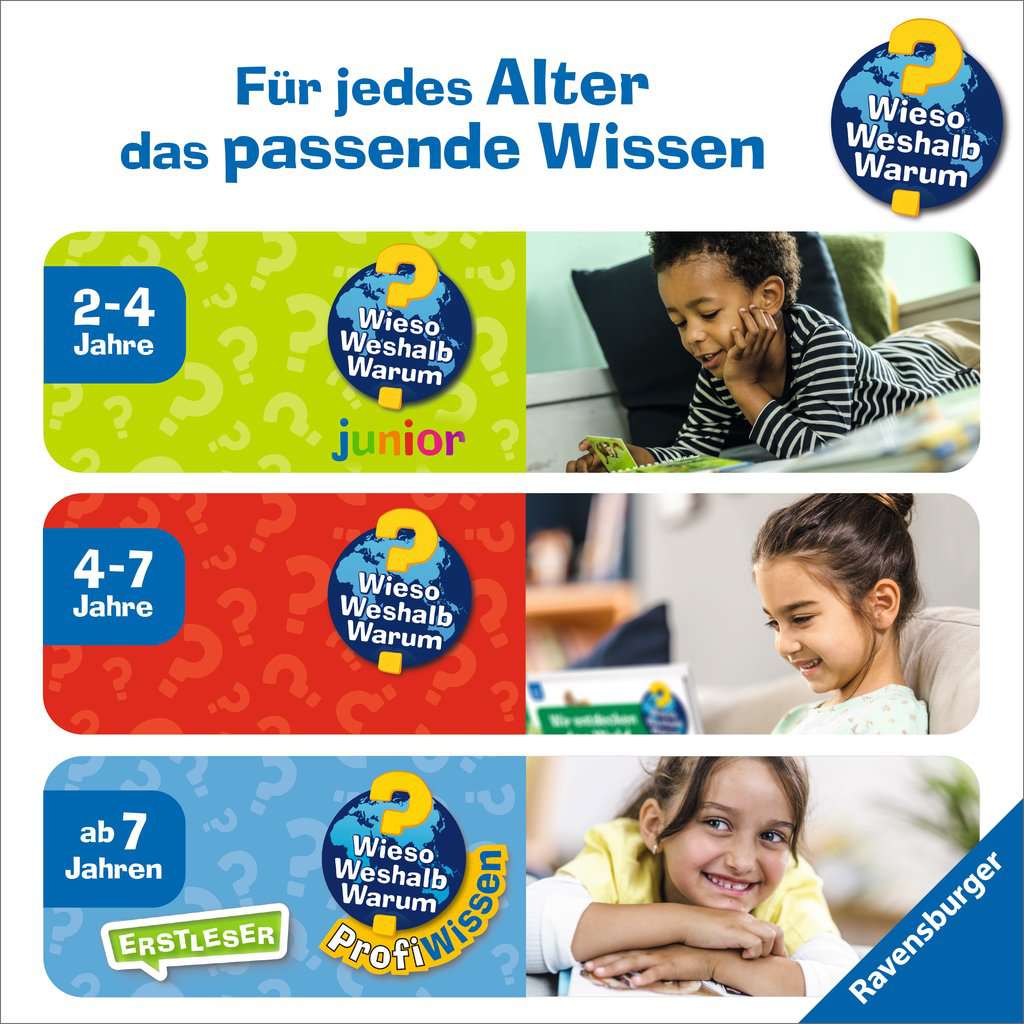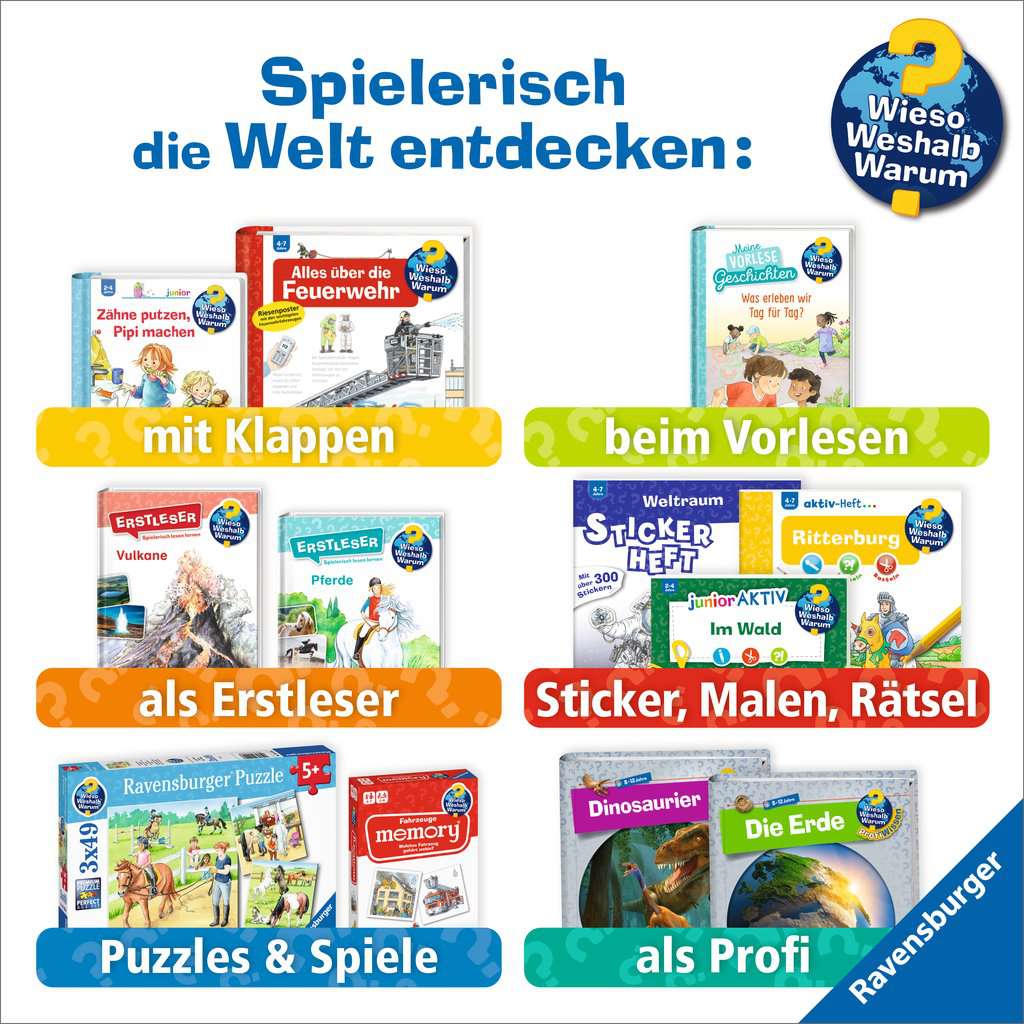 Why? Why? Why? Junior (Vol. 8): Ships
Wieso? Weshalb? Warum? junior, Band 8: Die Schiffe
View all books in the series
This book introduces children to many aspects of ships, from designing ships to harbor activity and boating traffic, covering everything from ocean liners to small vessels children see all over the world.


WWW Junior has sold over 6 million copies in Germany

WWW Junior has been translated into 16 languages

With playful elements, flaps to lift and windows to peer through

16 pp
2 years +
18 x 19,7 cm
EUR 11.99
June 2004
Wire-O
978-3-473-33304-2
• With flaps and half-punchings.
Content
Like all other vehicles, ships are a great fascination for two to four year olds, but there are few books on the subject addressed to them. What does the inside of a ship look like? Who steers it? Where is the anchor? Who helps shipwrecked people? There are many kinds of boats on our rivers and seas. What do they transport, and how is so much traffic controlled? Where are such big ships built? Wonderful illustrations, clear text, and fun flaps let young land rats become captains.
About the Series
WWW Junior is a unique invitation to discover the world in a playful way. The junior series features a compact format with large, movable flaps for kids thirsty for knowledge. Centered on who-what-how questions, the titles in this series take on fascinating subjects. The questions of 2- to 4-year-olds are to a large extent answered by information contained in the illustrations, complemented by clear, friendly texts.
The Author
Andrea Erne was born in 1958 in Stuttgart, Germany. She studied German, politics and cultural studies and began her career as an editor for a daily newspaper. She then moved to a large children's book publisher, and later began working freelance as an editor and author for book publishers and newspapers.
The Illustrator
Peter Nieländer was born in 1969 and studied design at University. Today he works free lance as an independant illustrator and grafic designer for various advertising agencies and publishers. He works with two other grafic designers in a large studio loft in the old freight station in Münster. In his illustrations, Peter Nieländer tries to capture momentary shots with which he hopes to entertain the reader and observer enjoyably.
Rights Sold
Catalan, Castilian, Danish, Dutch, Hungarian, Romanian, Russian, Spanish (Spain)