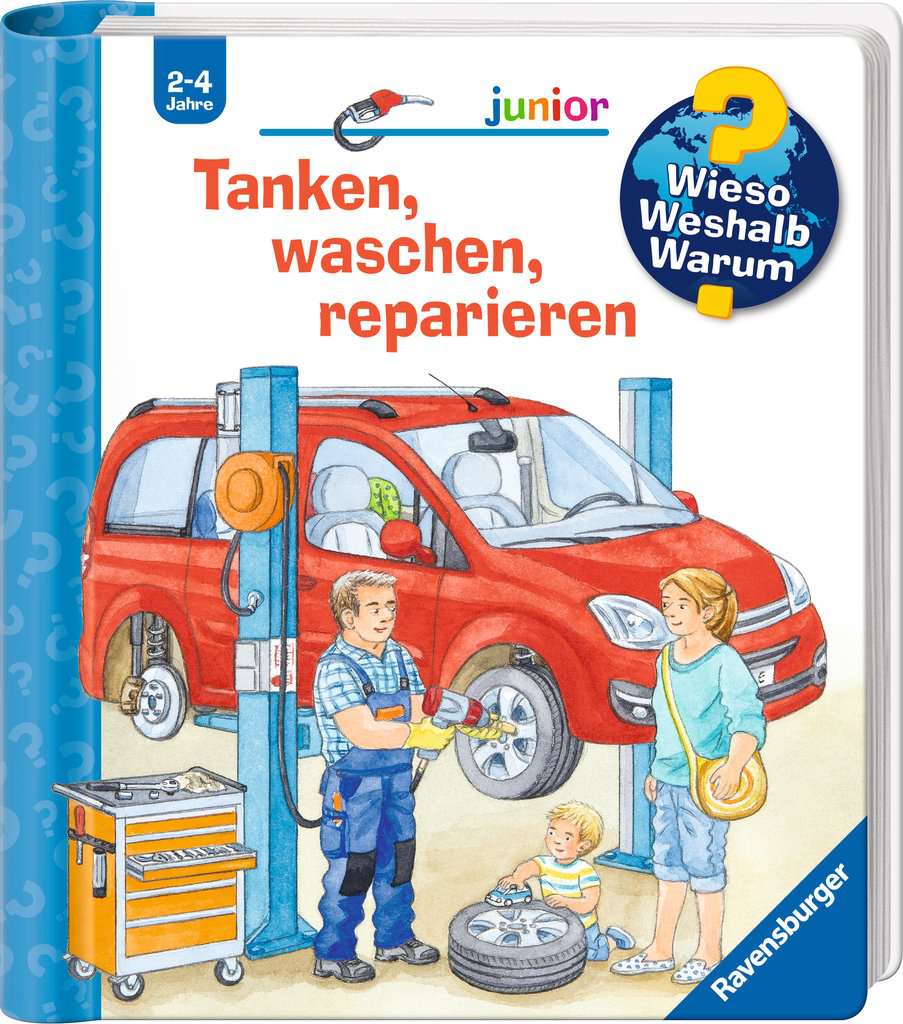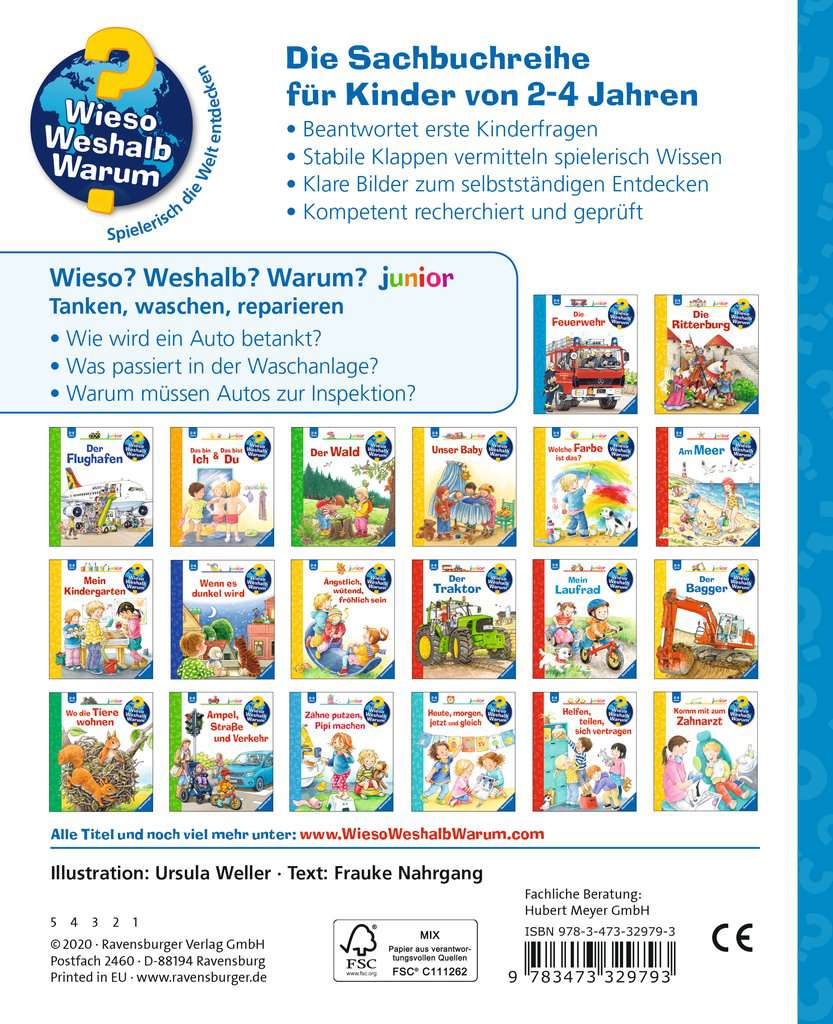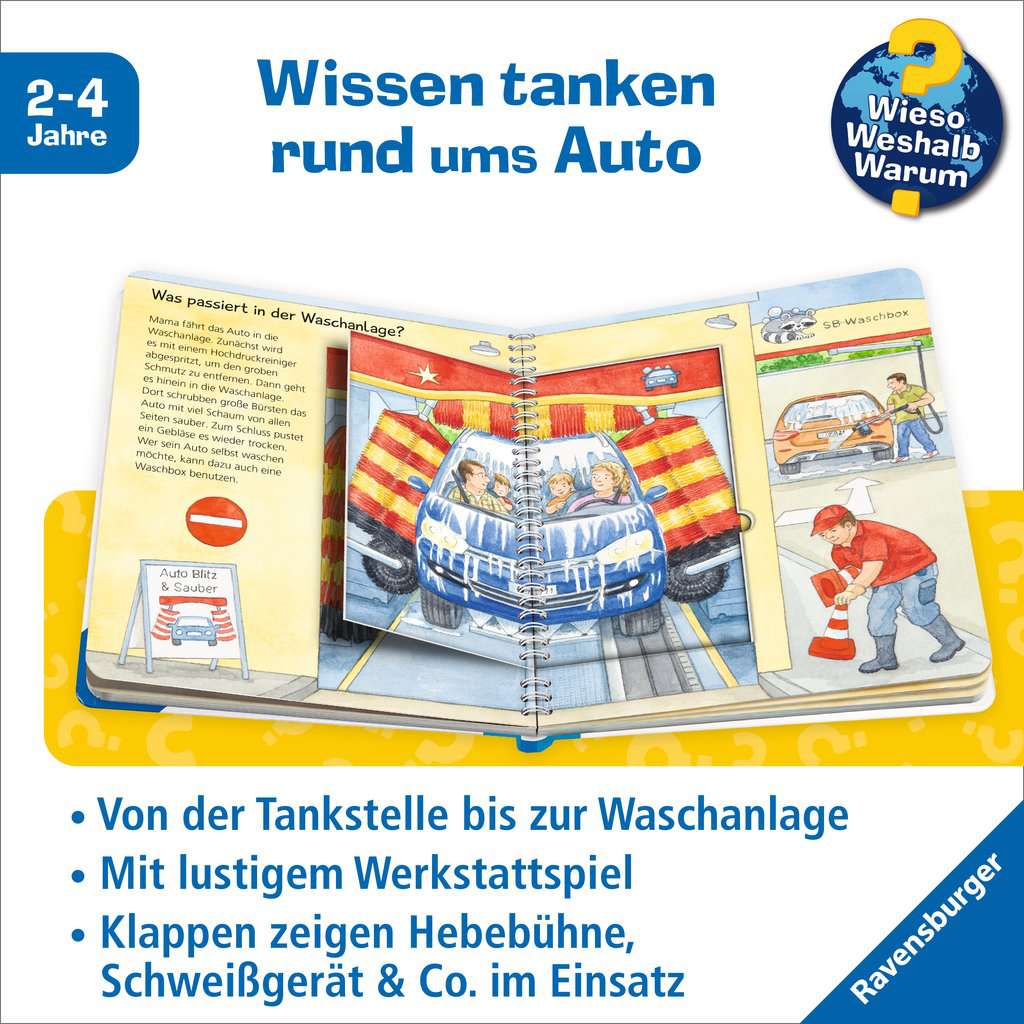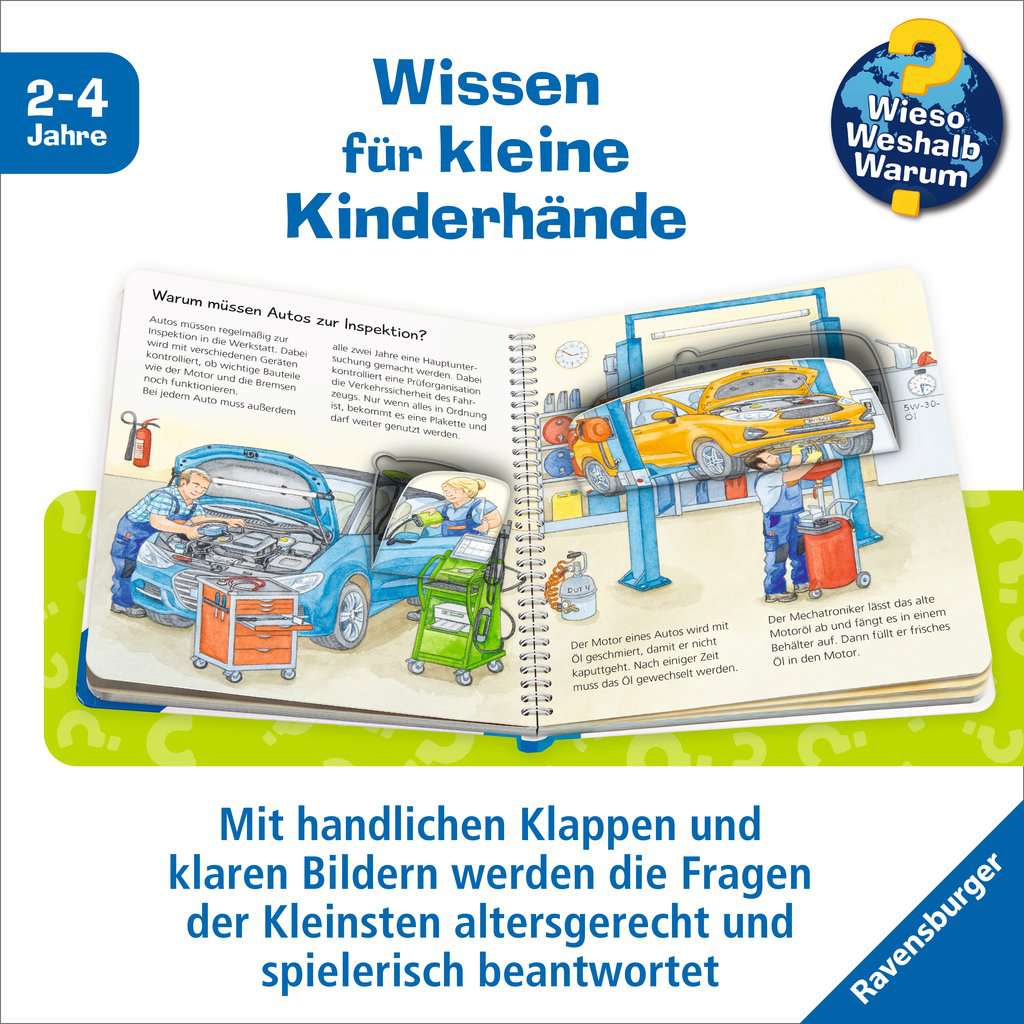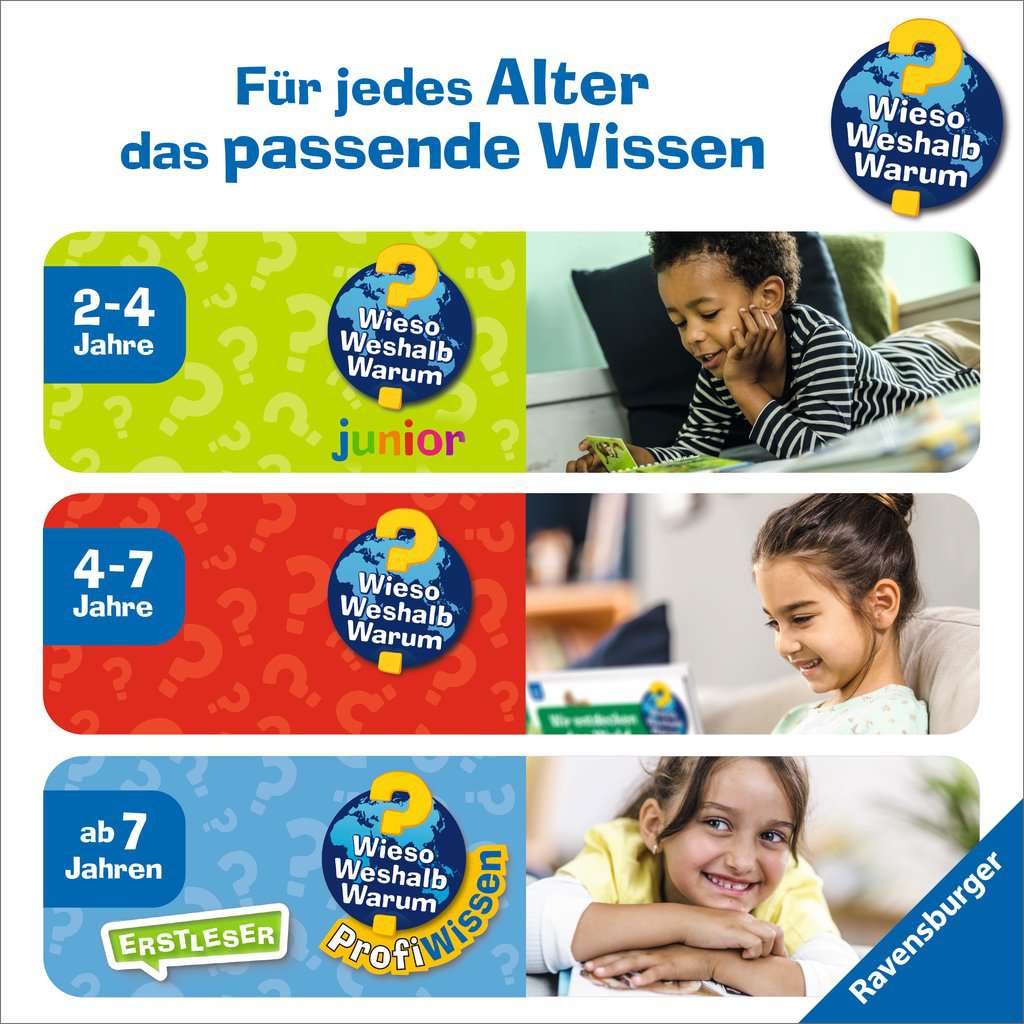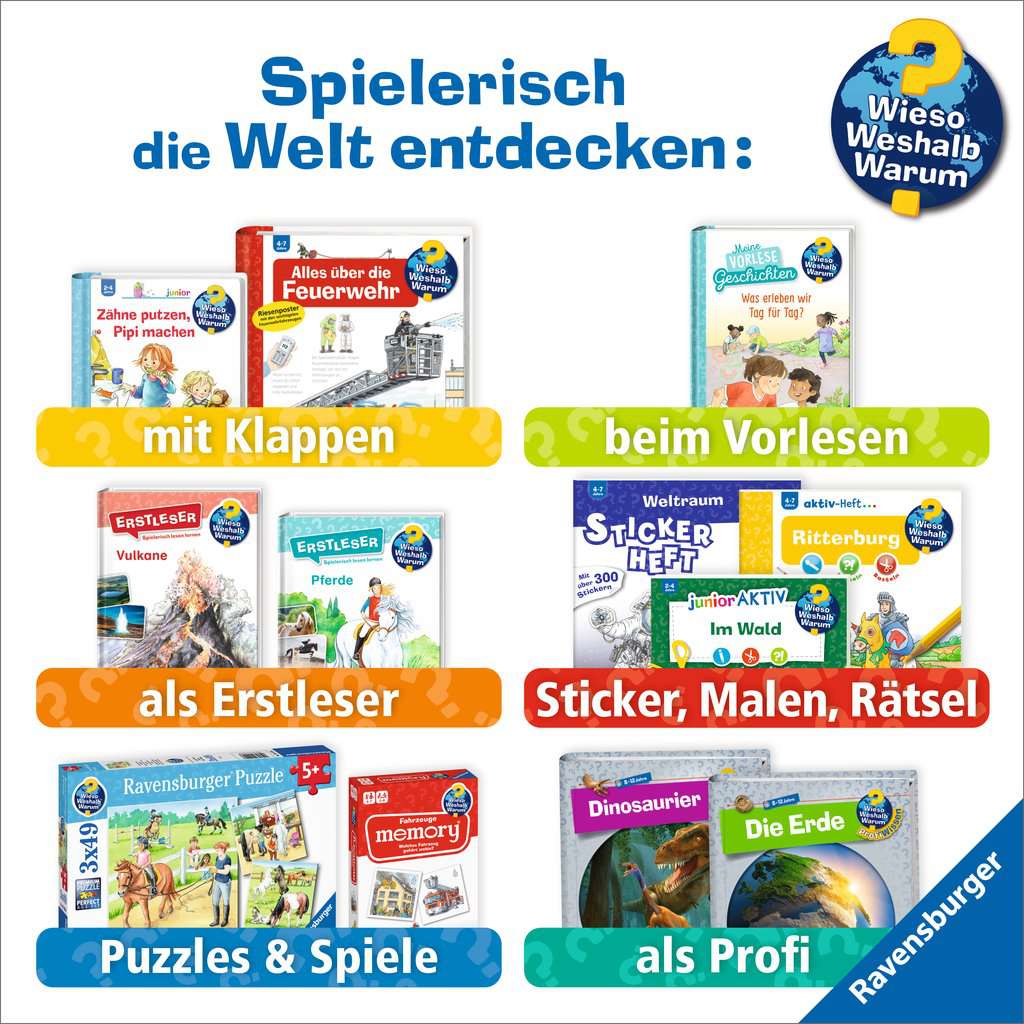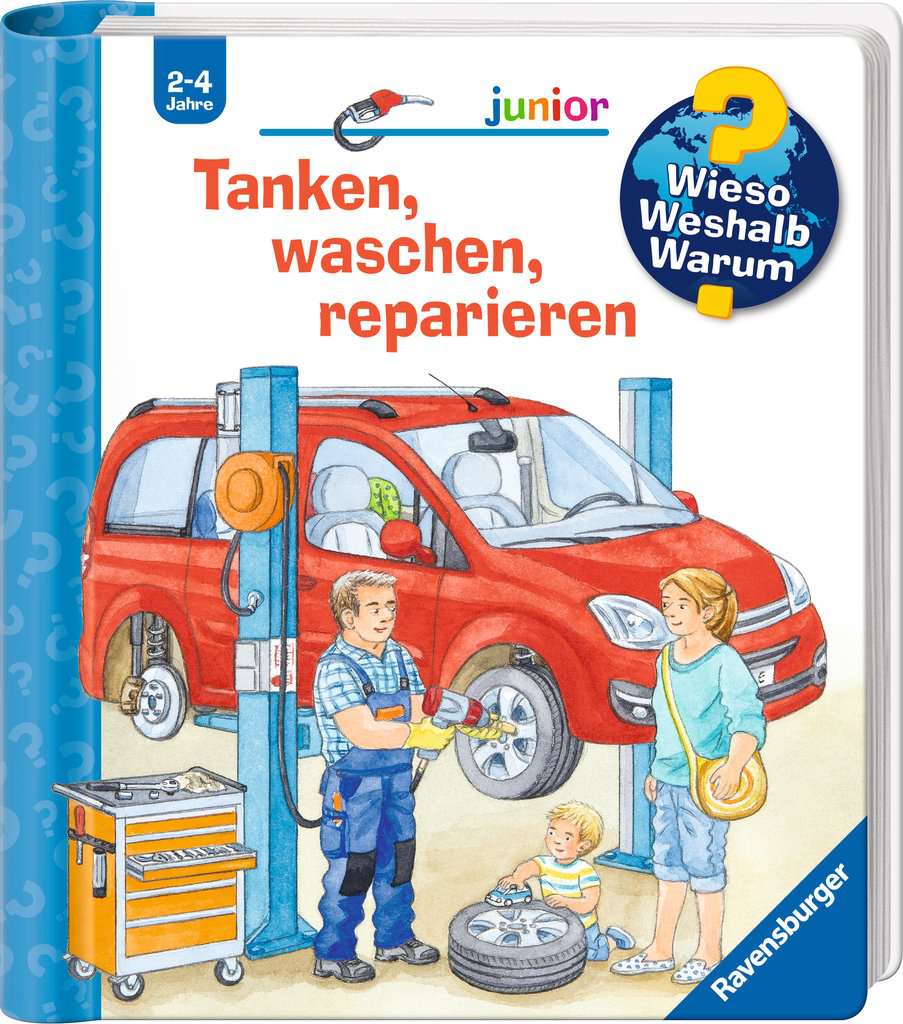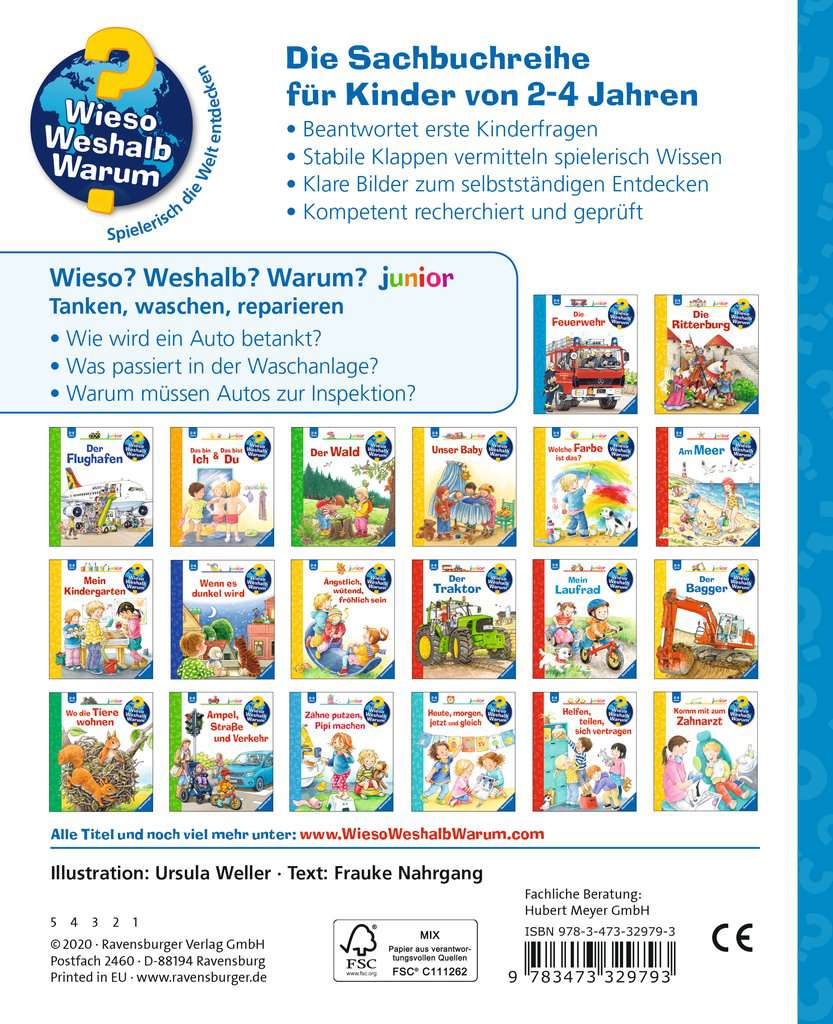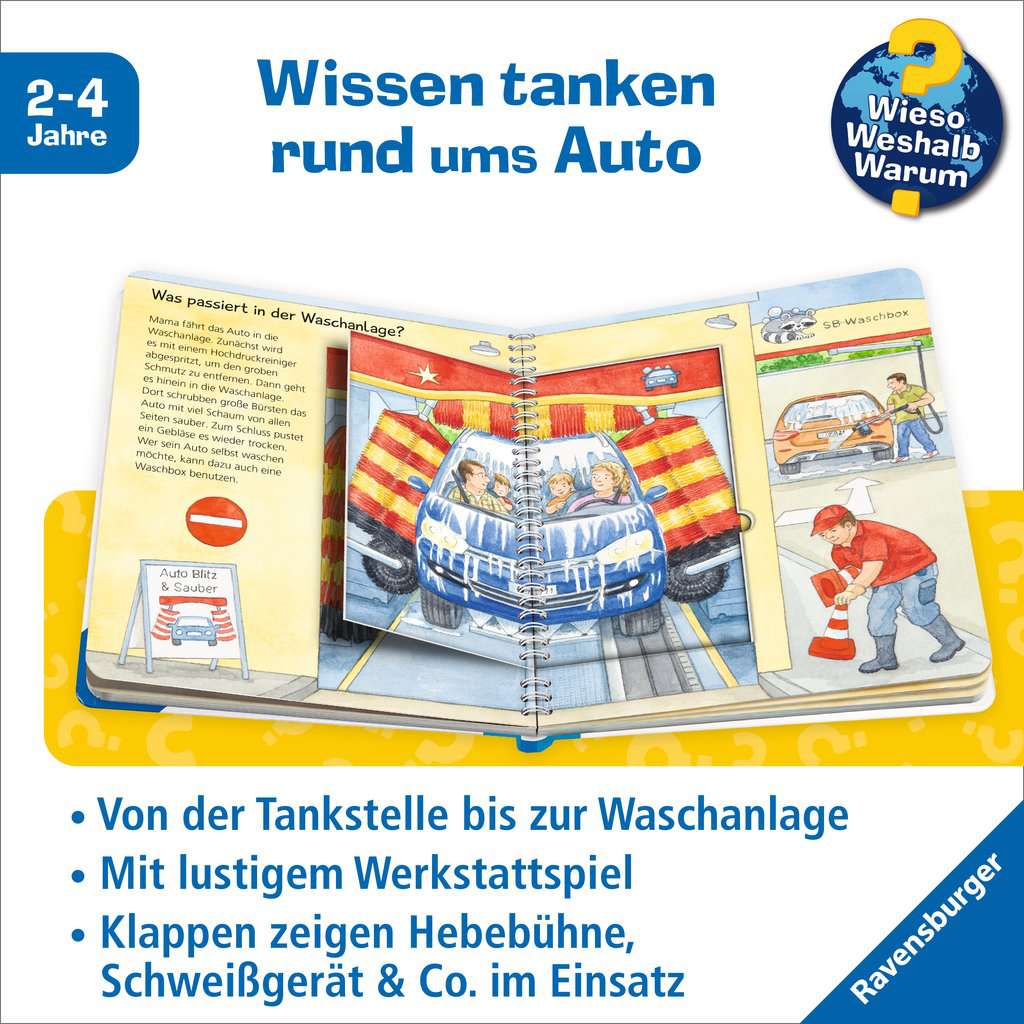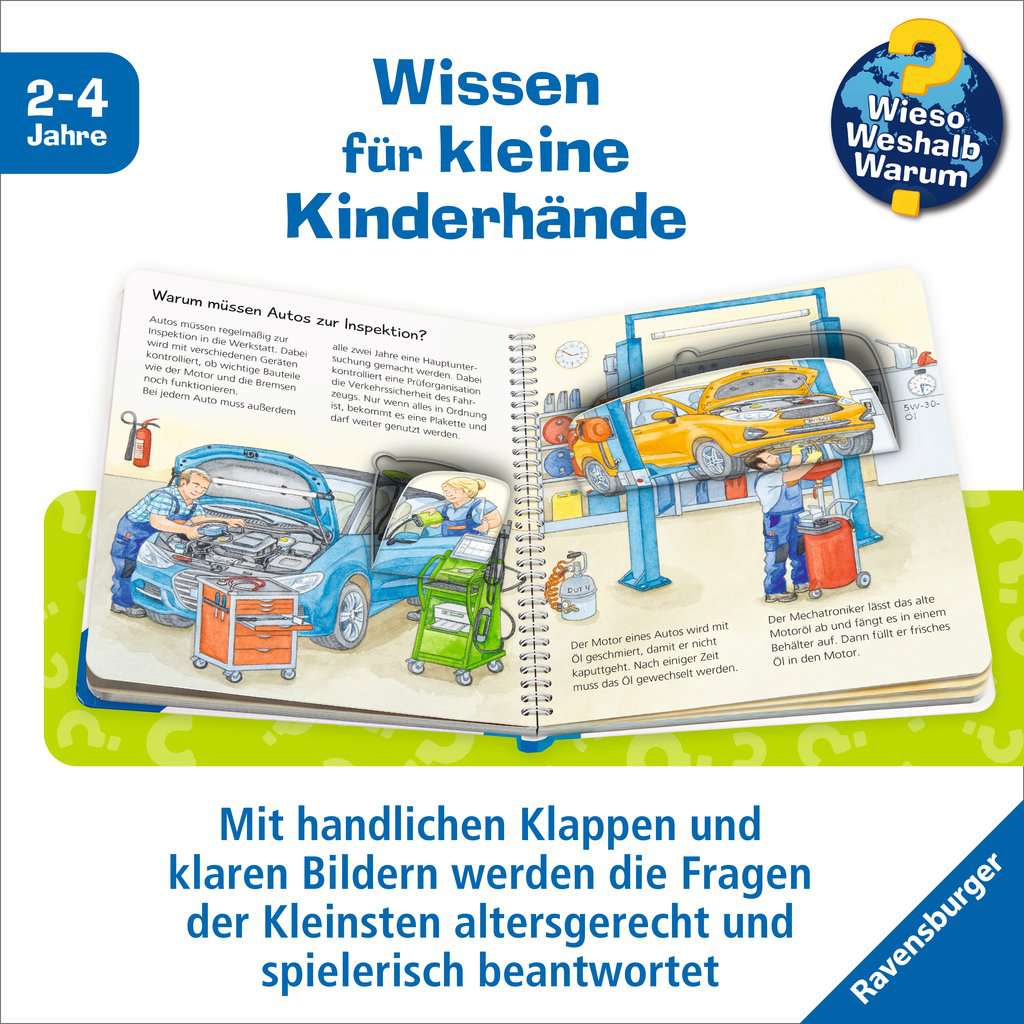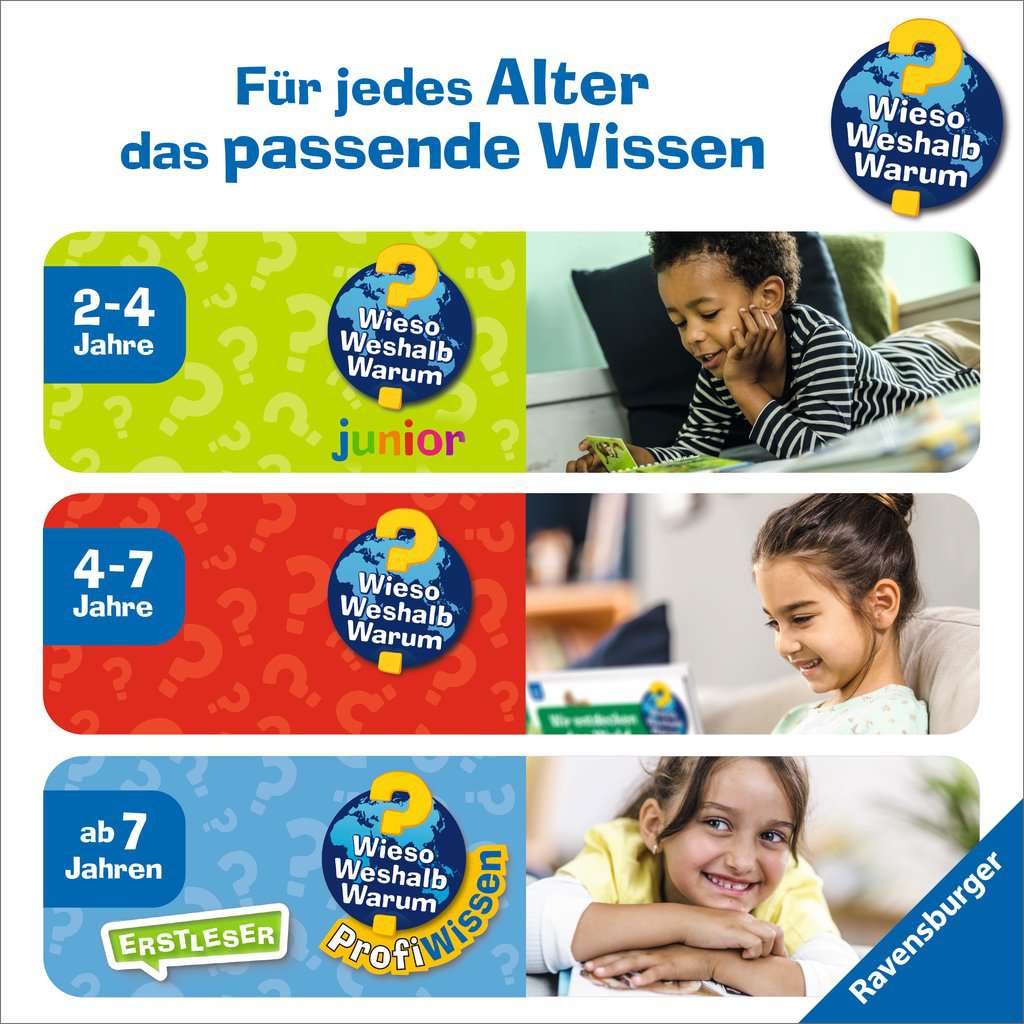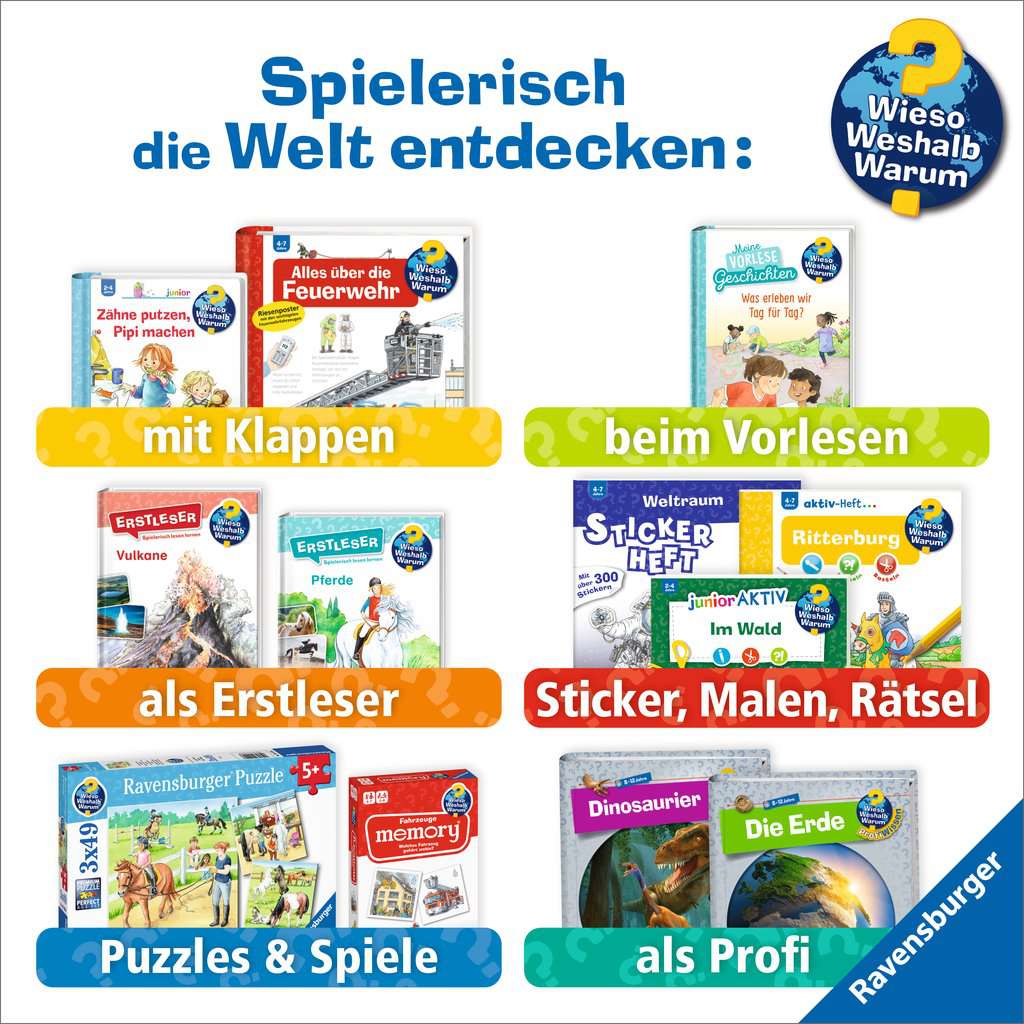 Why? Why? Why? Junior (Vol. 69): Refuelling, Washing, Repairing
Wieso? Weshalb? Warum? junior, Band 69: Tanken, waschen, reparieren
View all books in the series


Fascinating factual knowledge revolving around petrol station, garage and car wash

WWW Junior has been translated into 16 languages

With playful elements, flaps to lift and windows to peer through

16 pp
2 years +
18 x 19,7 cm
EUR 11.99
May 2020
Wire-O
978-3-473-32979-3
• With flaps.
Content
How do you fill up a car? What happens at the car wash? When does a vehicle have to go to the garage? In this book, children will find a lot of fascinating factual knowledge about cars: using the flaps, they can look over the shoulder of mechatronics technicians as they change tyres and oil, varnish, weld and carry out inspections. There's much to discover at the petrol station as well: apart from refuelling at the petrol pumps, you can vacuum your car and check tyre pressures and oil levels.
About the Series
WWW Junior is a unique invitation to discover the world in a playful way. The junior series features a compact format with large, movable flaps for kids thirsty for knowledge. Centered on who-what-how questions, the titles in this series take on fascinating subjects. The questions of 2- to 4-year-olds are to a large extent answered by information contained in the illustrations, complemented by clear, friendly texts.
The Author
Frauke Nahrgang was born in 1951 in Stadtallendorf, where she lives today with her husband and two children. She has been working as a primary school teacher since 1976 and enjoys teaching school beginners most of all. At school she began to write texts for beginners, and she has been writing children's books since 1987. Frauke Nahrgang watches children very carefully and is interested in how they make contact, talk and communicate with each other. She transfers these observations strikingly into the stories in her picture books.
The Illustrator
Ursula Weller was born in Buenos Aires, Argentina. She chose drawing and painting as her focus of study at the Institution for Organization in Pforzheim. She then worked as a jewelry designer and illustrated title pages for children's books part time. She has devoted herself primarily to children's illustrations since 2003.