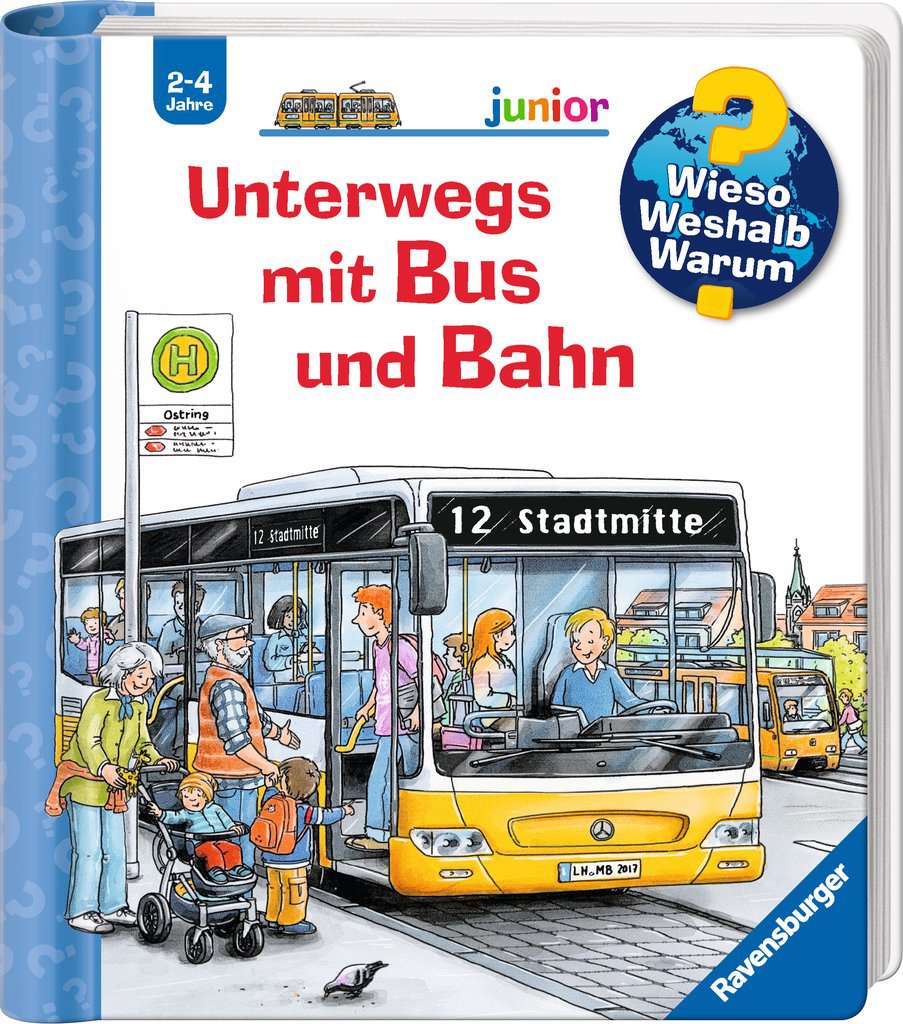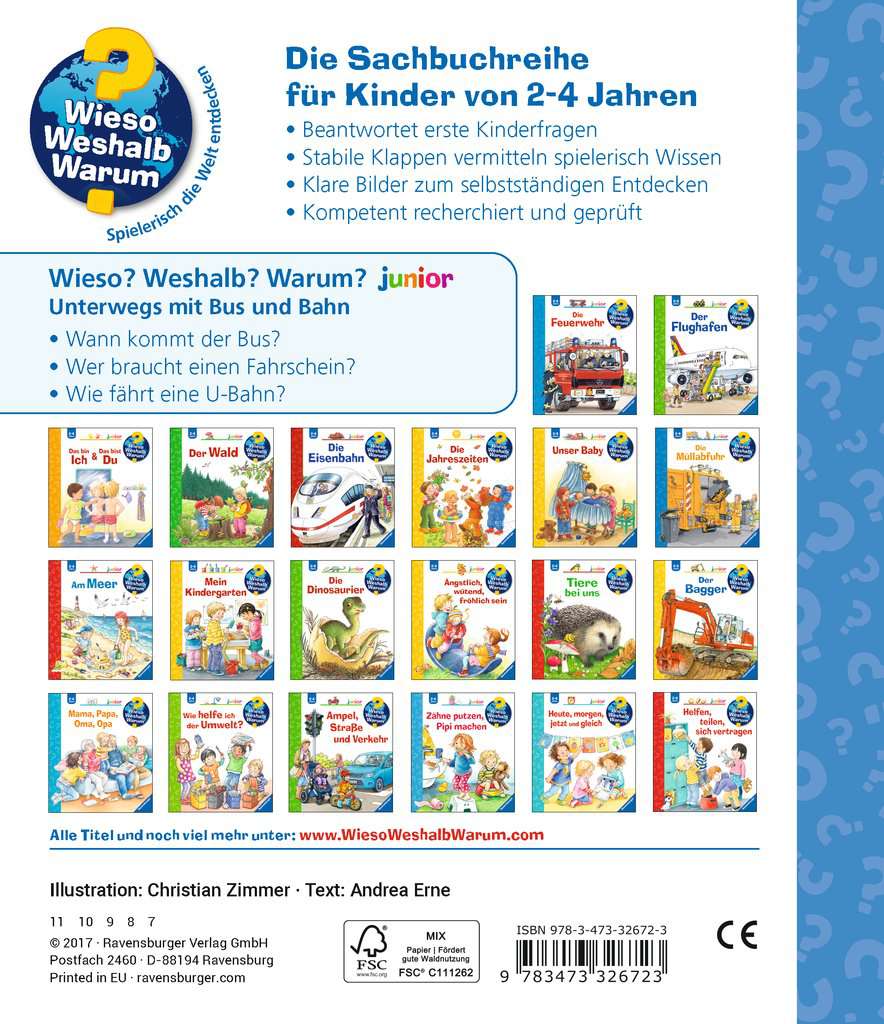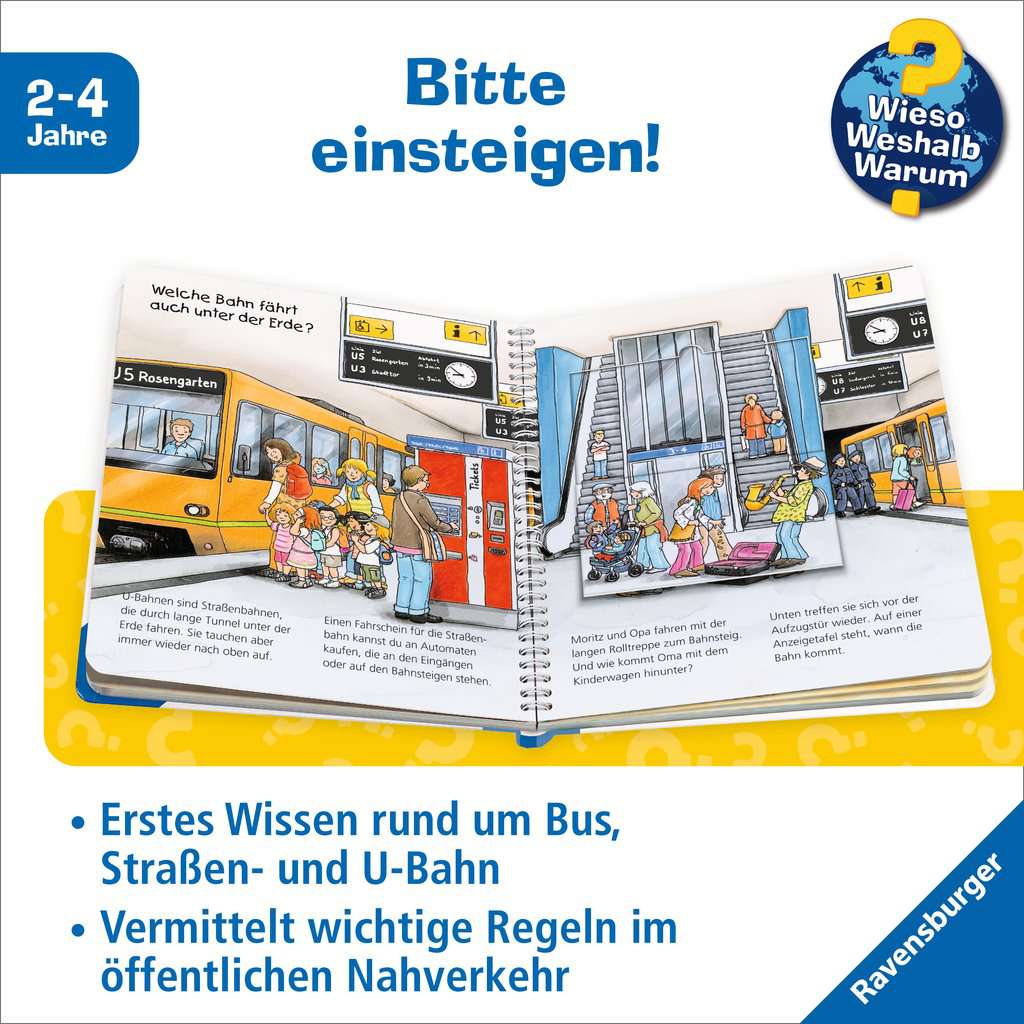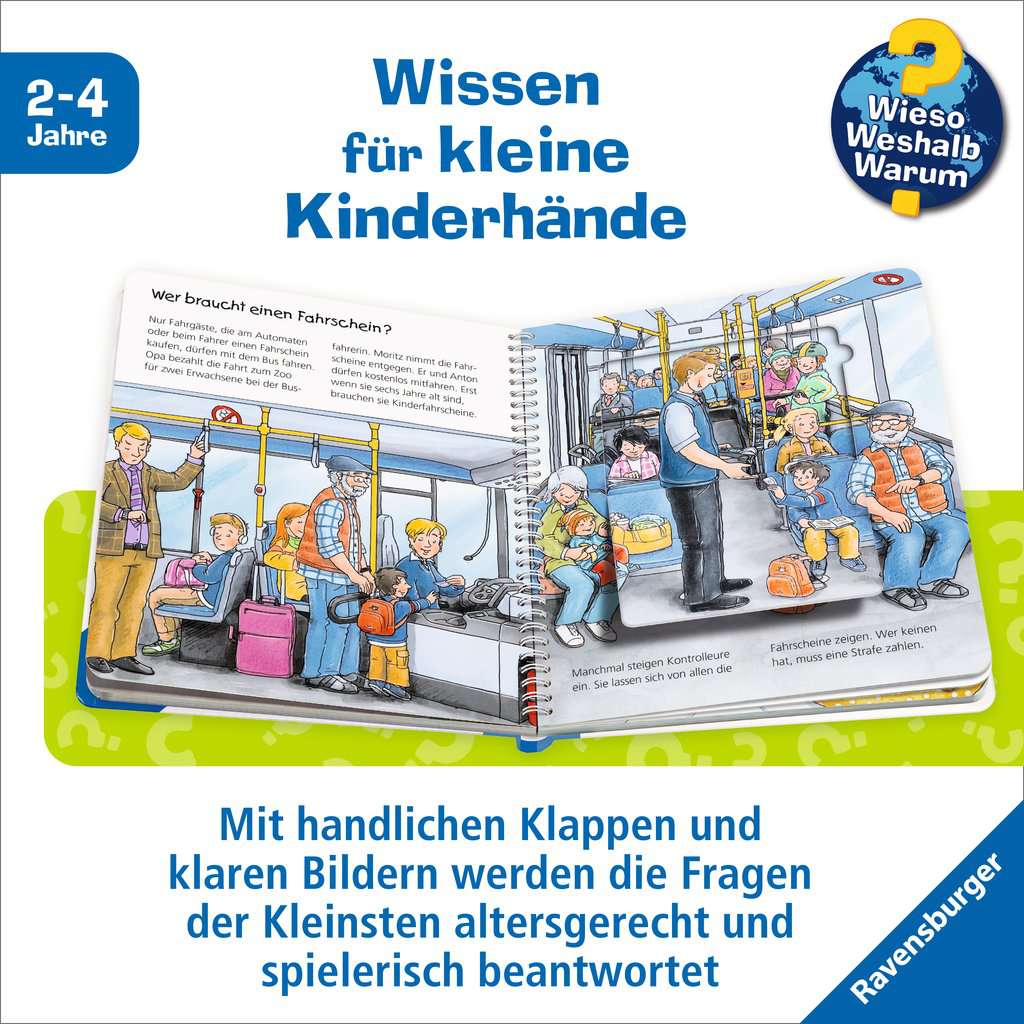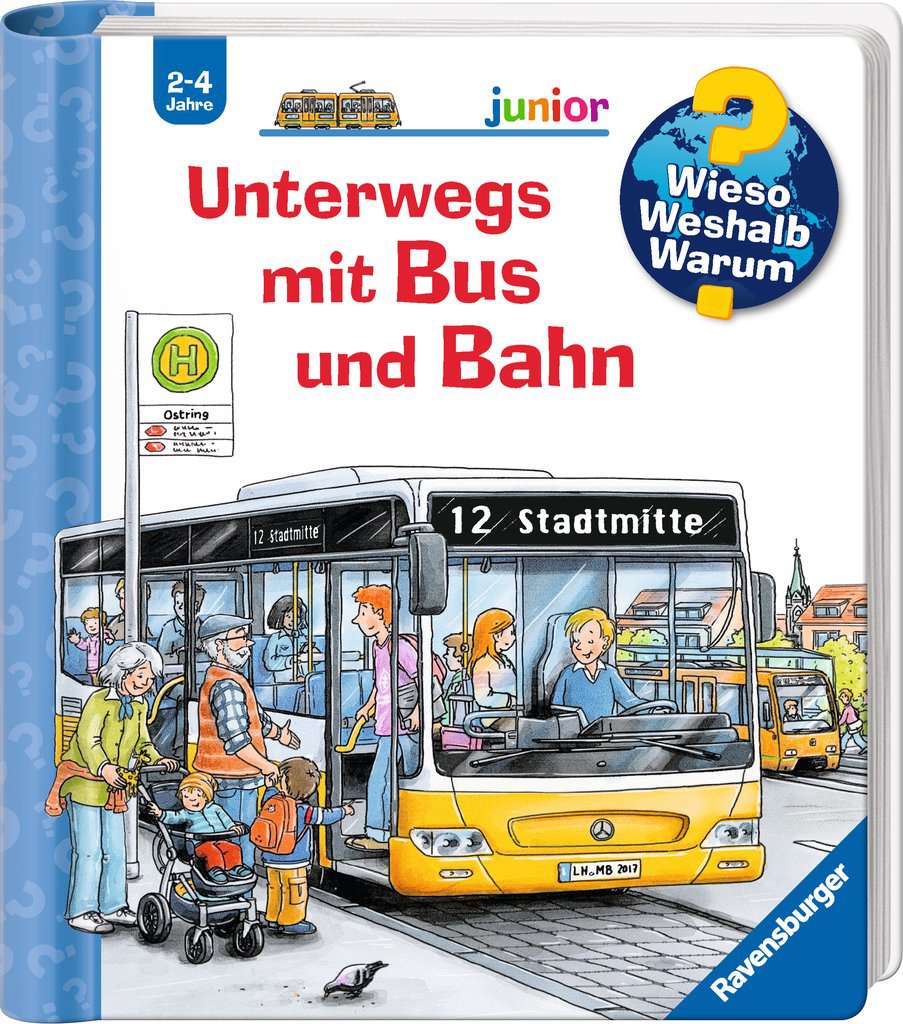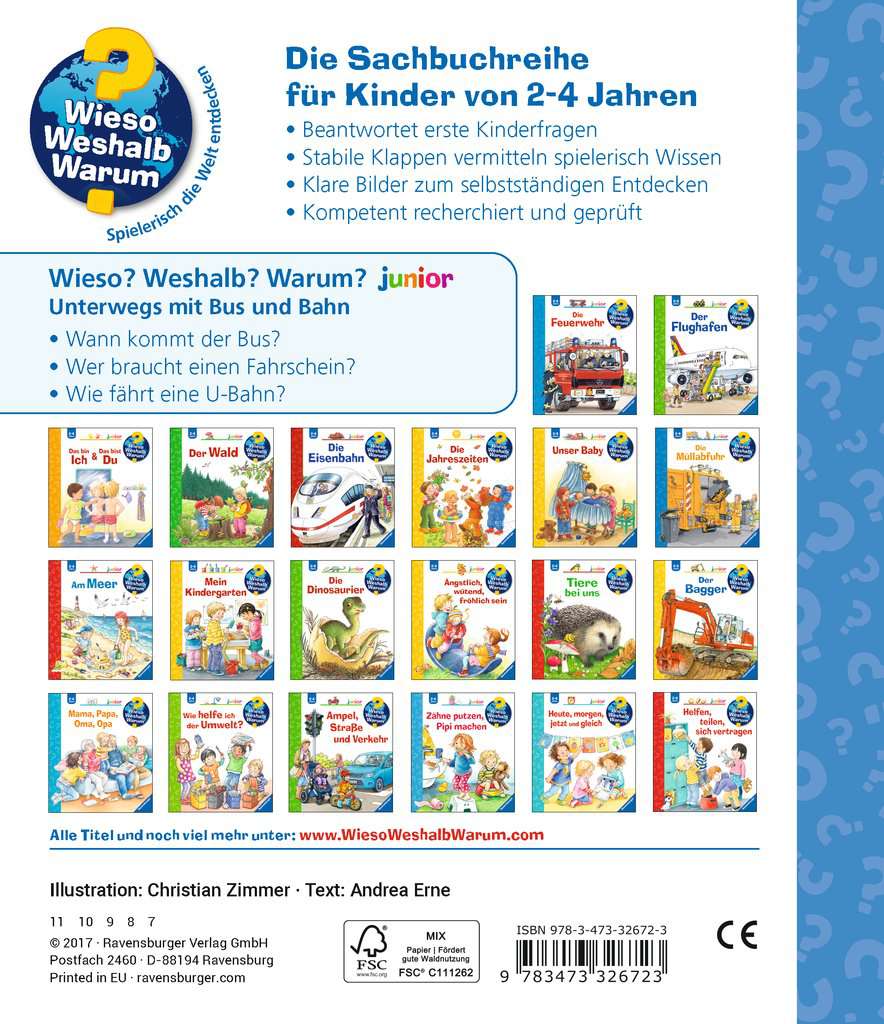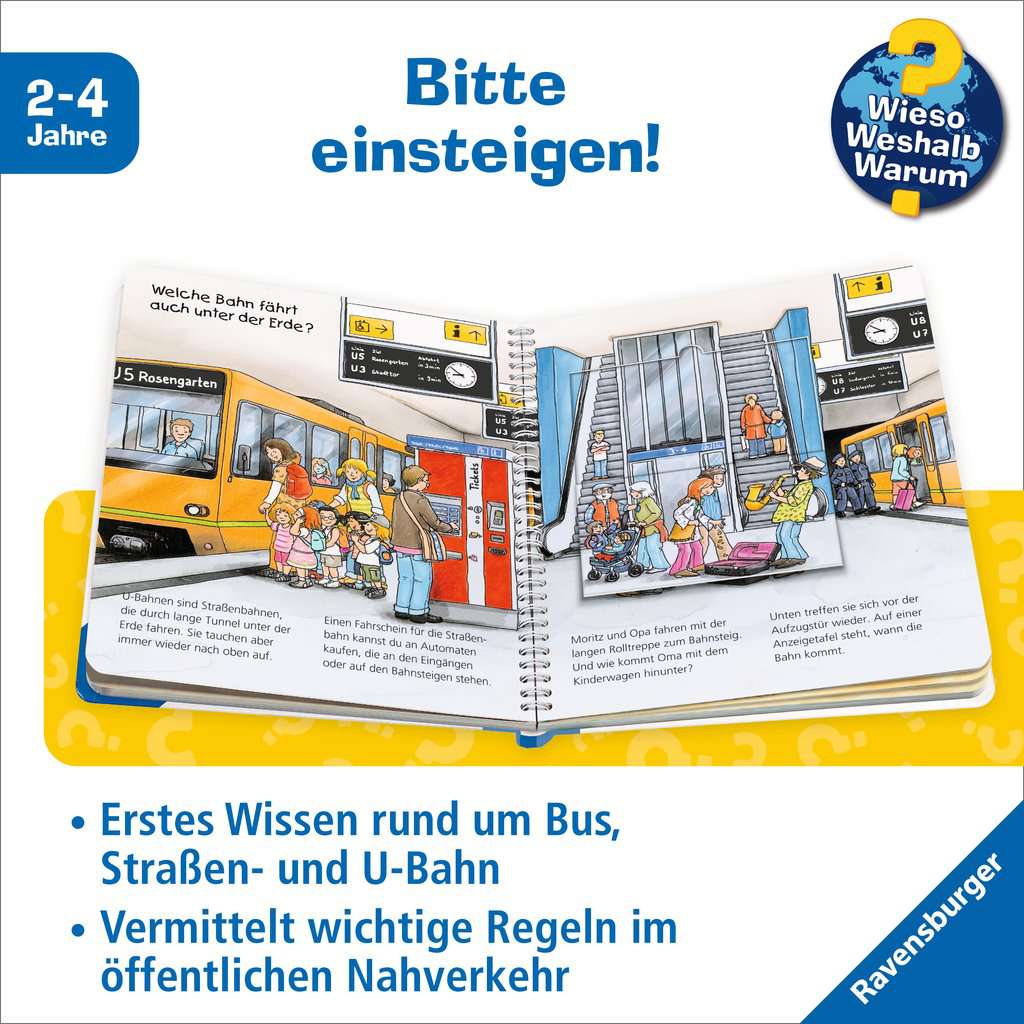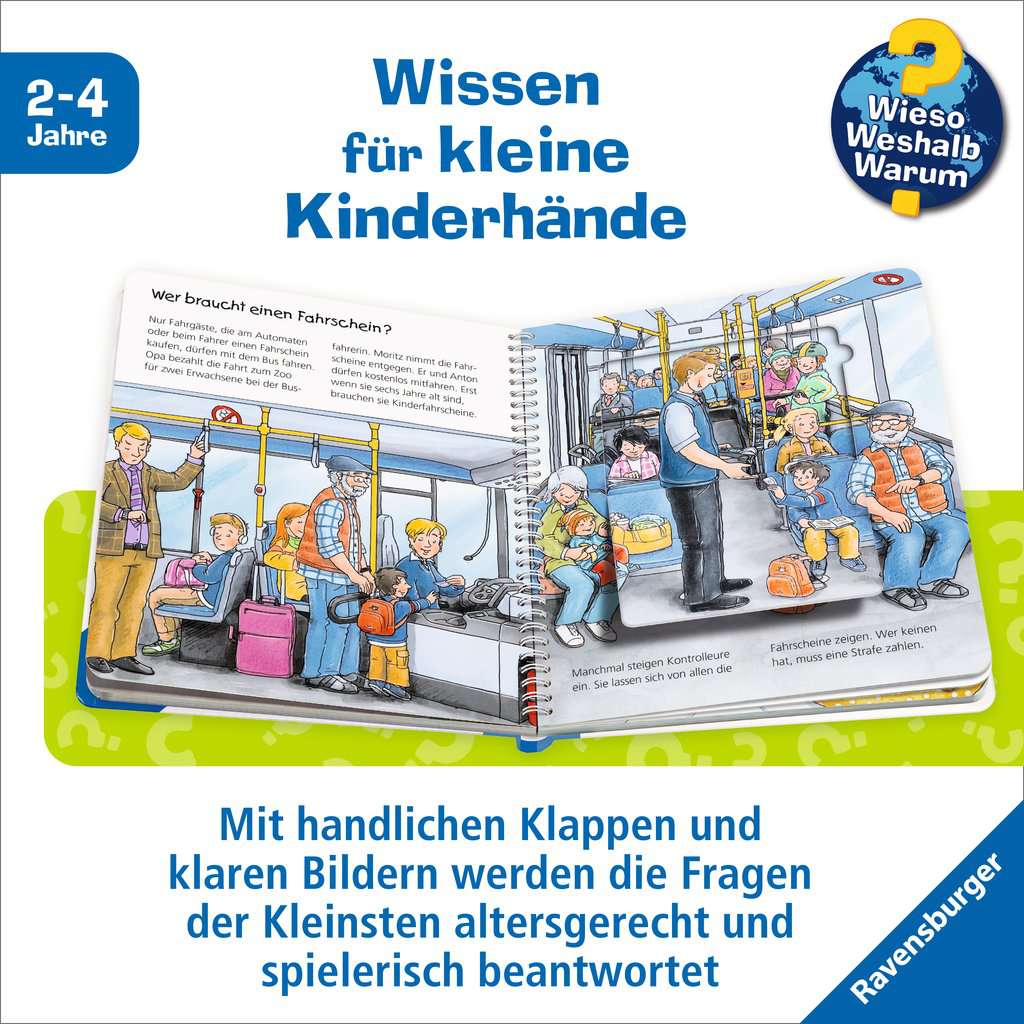 Why? Why? Why? Junior (Vol. 63): Traveling by Bus and Train
Wieso? Weshalb? Warum? junior, Band 63: Unterwegs mit Bus und Bahn
View all books in the series
This WWW Junior title explores many aspects of public transportation – bus, streetcar, and subway – something children see all around them or actively use to get from one place to another.


WWW Junior has sold over 6 million copies in Germany

WWW Junior has been translated into 16 languages

With playful elements, flaps to lift and windows to peer through

16 pp
2 years +
18 x 19,7 cm
EUR 11.99
September 2017
Wire-O
978-3-473-32672-3
• With flaps and half-punchings.
Content
Riding a bus or a streetcar is a thrill for children. In this WWW Junior book, they can learn all about public transportation and how to use it, from buying and validating tickets to figuring out routes to the purpose of all the buttons on the poles and doors inside a bus or train. Additional topics include some of the jobs associated with public transportation as well as where and how busses and trains are maintained and repaired.
About the Series
WWW Junior is a unique invitation to discover the world in a playful way. The junior series features a compact format with large, movable flaps for kids thirsty for knowledge. Centered on who-what-how questions, the titles in this series take on fascinating subjects. The questions of 2- to 4-year-olds are to a large extent answered by information contained in the illustrations, complemented by clear, friendly texts.
The Author
Andrea Erne was born in 1958 in Stuttgart, Germany. She studied German, politics and cultural studies and began her career as an editor for a daily newspaper. She then moved to a large children's book publisher, and later began working freelance as an editor and author for book publishers and newspapers.
The Illustrator
Christian Zimmer, born in 1966, first tried his luck as a gardener until, disappointed with that venture, he moved on and sought his fortune in a printing and advertising agency. Through that he found his way to studying graphic design and illustration in Münster, Germany. Since 1997 he has been a successful, freelance graphic designer, and his area of specialty has been creating children's book illustrations for a variety of publishers.
Rights Sold
Chinese (worldwide without Hongkong, Taiwan, Macao), Hungarian