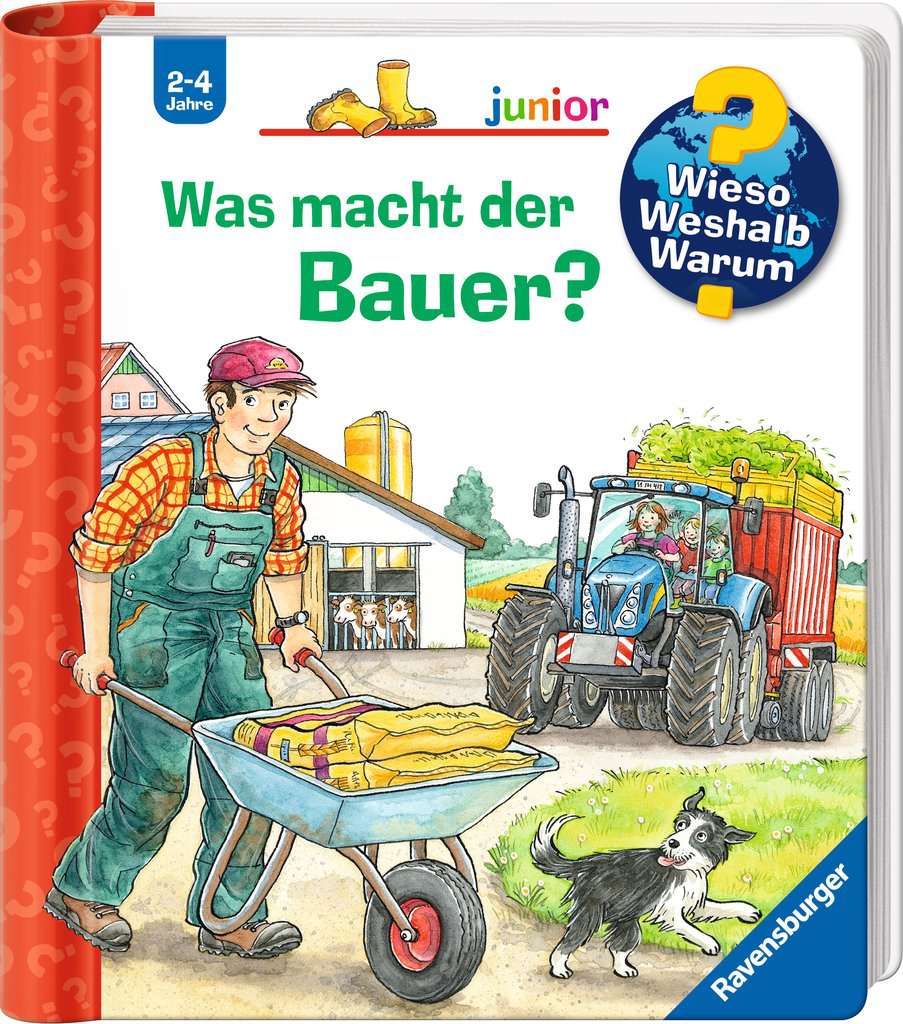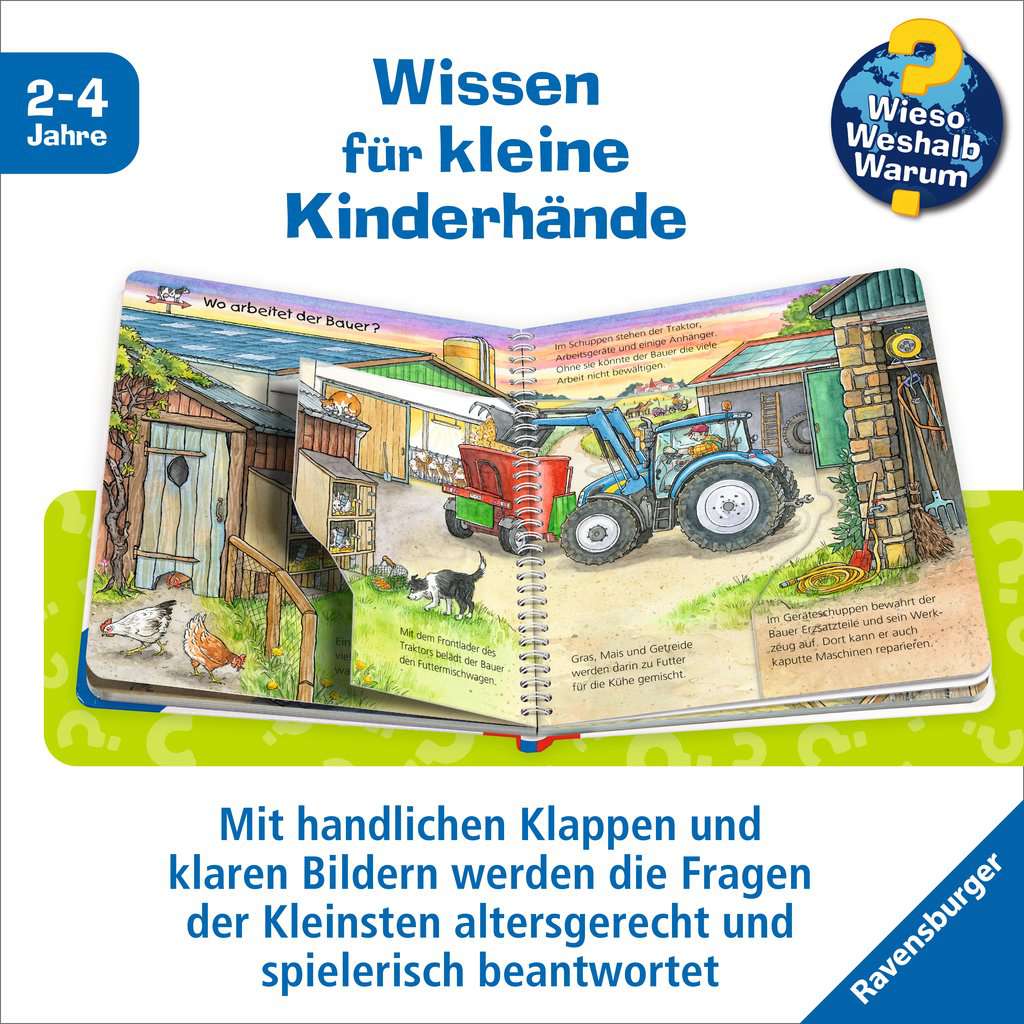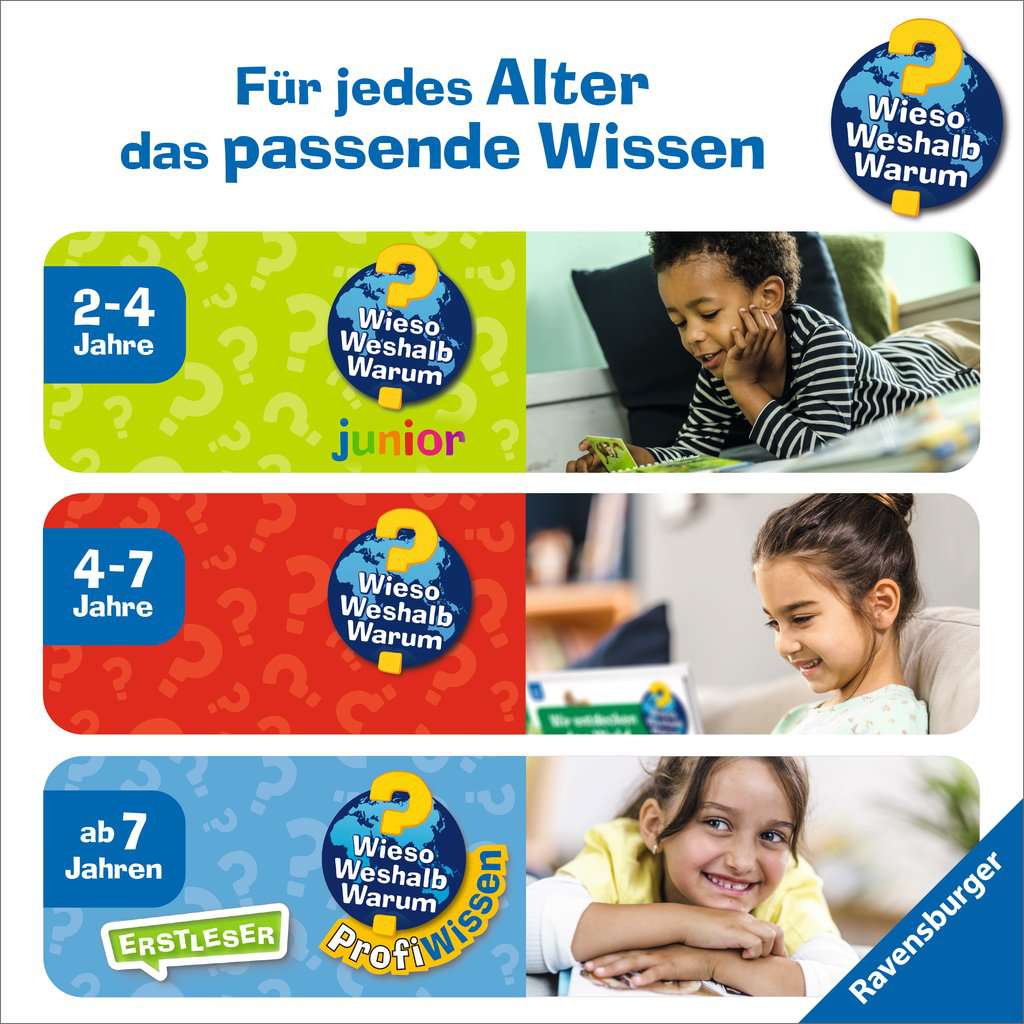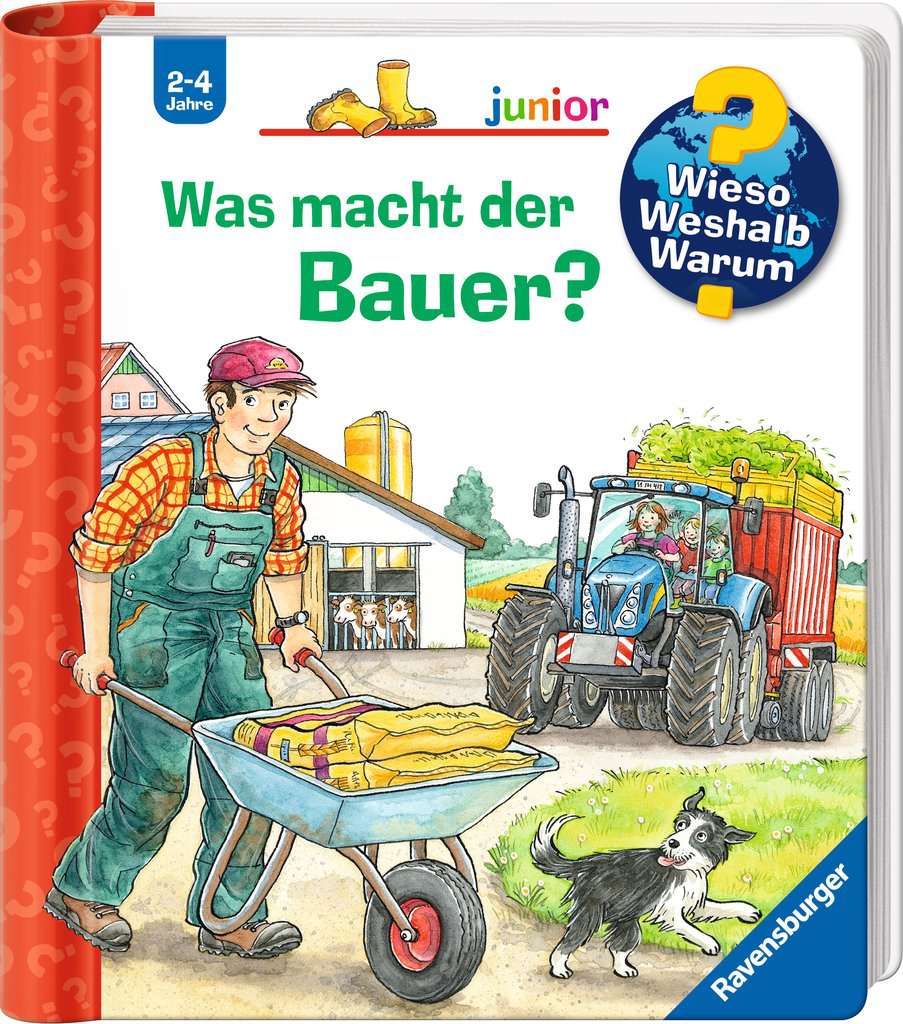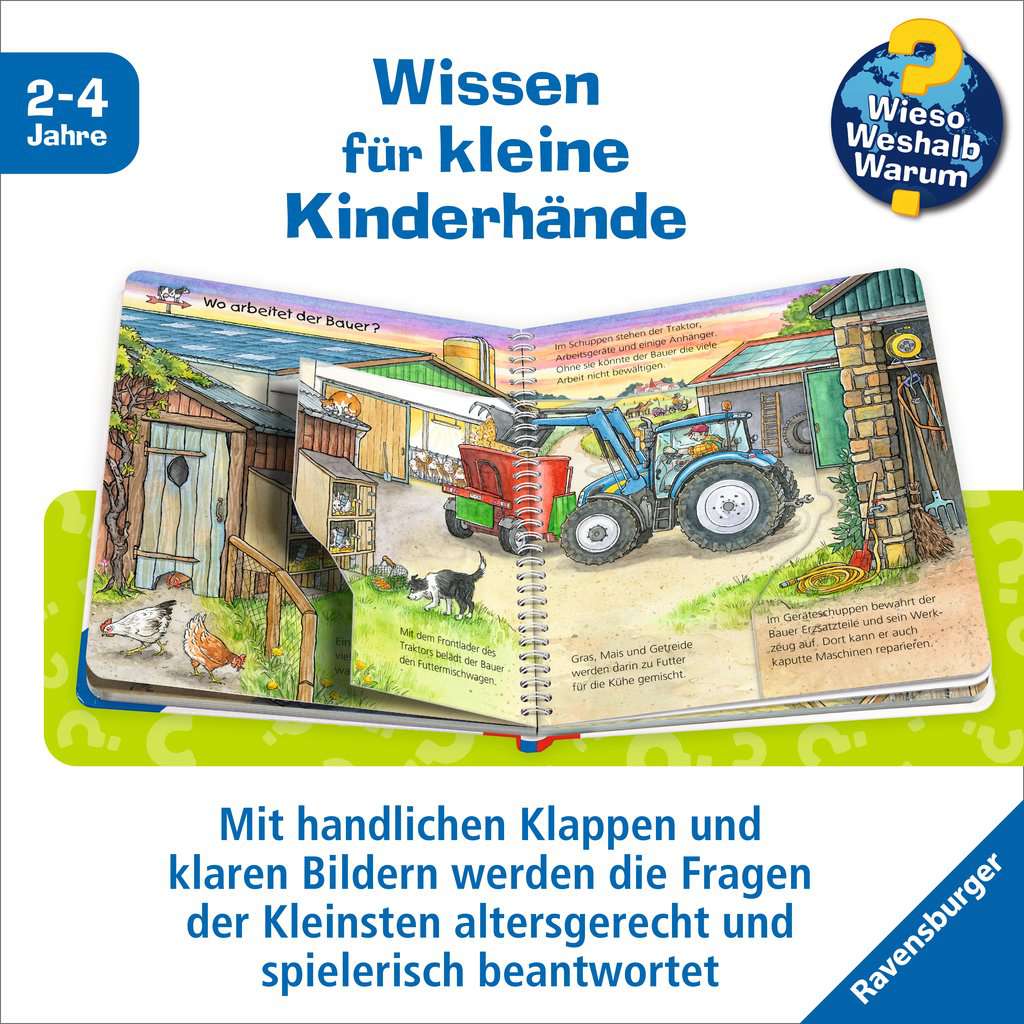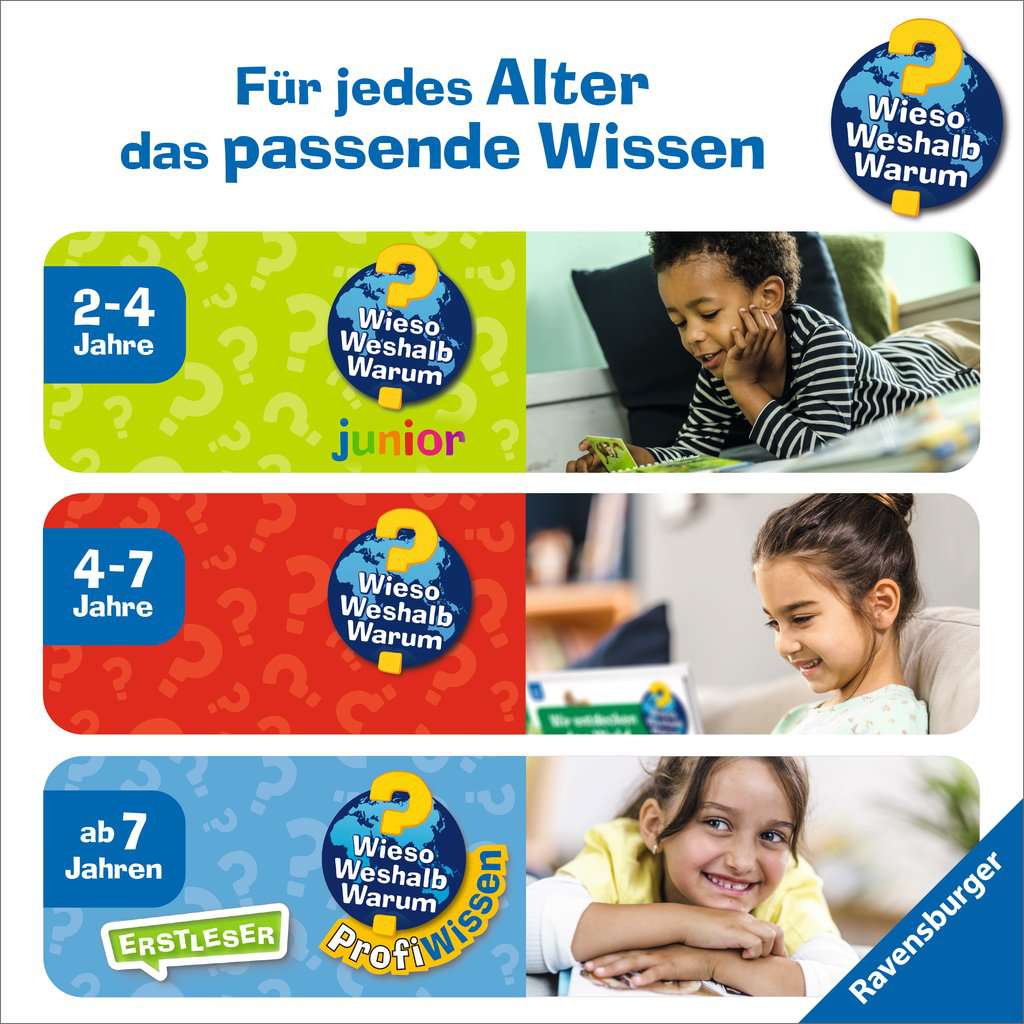 Why? Why? Why? Junior (Vol. 62): What Does a Farmer Do?
Wieso? Weshalb? Warum? junior, Band 62: Was macht der Bauer?
View all books in the series


WWW Junior has sold over 6 million copies in Germany

WWW Junior has been translated into 16 languages

With playful elements, flaps to lift and windows to peer through

16 pp
2 years +
18 x 19,7 cm
EUR 11.99
January 2017
Wire-O
978-3-473-32660-0
• With flaps and half-punchings.
Content
This WWW book follows a farmer and his family throughout a typical day, from waking up early to taking care of animals and using a tractor in the fields to the end of his work day and a little time for family and fun.
The farmer and his family are the focus of this book about a typical day in the life of a farmer, rather than animals and machinery, giving young readers a realistic sense of what life on a farm is like. When does he wake up? What does he wear? How does he take care of the animals? When does he take a break, and when is his work finished for the day? A puzzle at the end of the book lets children test what they have learned.
About the Series
WWW Junior is a unique invitation to discover the world in a playful way. The junior series features a compact format with large, movable flaps for kids thirsty for knowledge. Centered on who-what-how questions, the titles in this series take on fascinating subjects. The questions of 2- to 4-year-olds are to a large extent answered by information contained in the illustrations, complemented by clear, friendly texts.
The Author
Patricia Mennen was born in 1961 in Augsburg. While she was studying German, art history and theater, she completed internships with various daily newspapers. After working as a children's book editor for six years and having a daughter, she began writing books. Today she lives with her family in southern Germany and Provence, France. The freelance author says that the curiosity of a child has never left her, and she tries to see the world with the eyes of a child.
The Illustrator
Marion Kreimeyer-Visse was born in 1964 in Northrhine-Westphalia, Germany. She studied graphic design with an emphasis on book illustration at the technical university in Münster. She has been a freelance illustrator of children's books since 1991, working with a number of publishers of textbooks and children's books. Marion Kreimeyer-Visse lives with her husband and two children near Münster. With her pictures, she would like to "answer children's myriad questions about everyday life and provide them great pleasure in observing and discovering."
Rights Sold
Bulgarian, Turkish