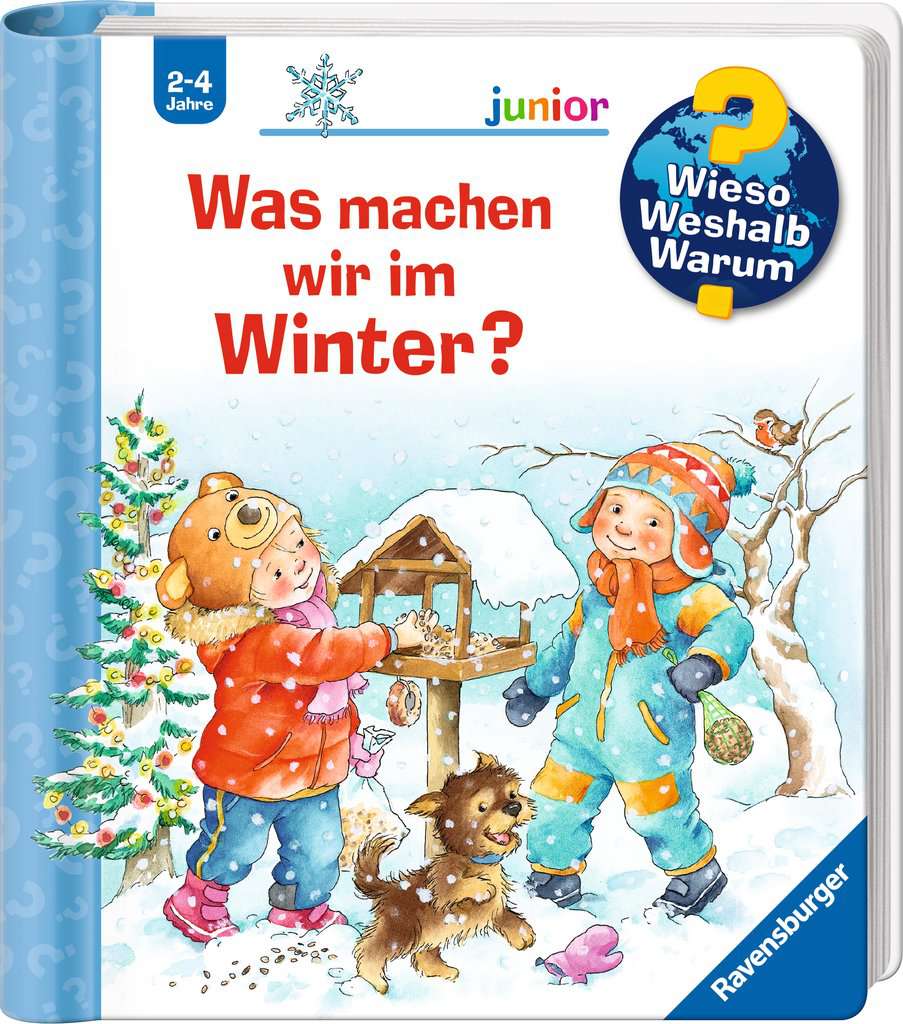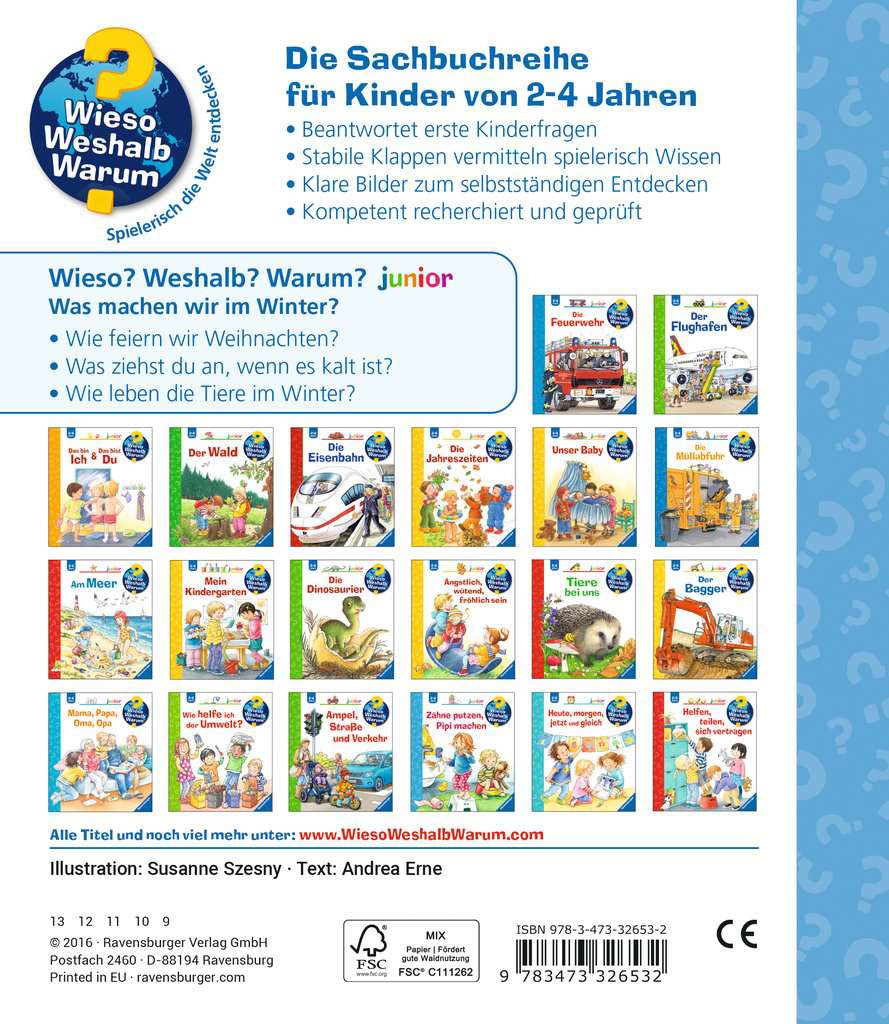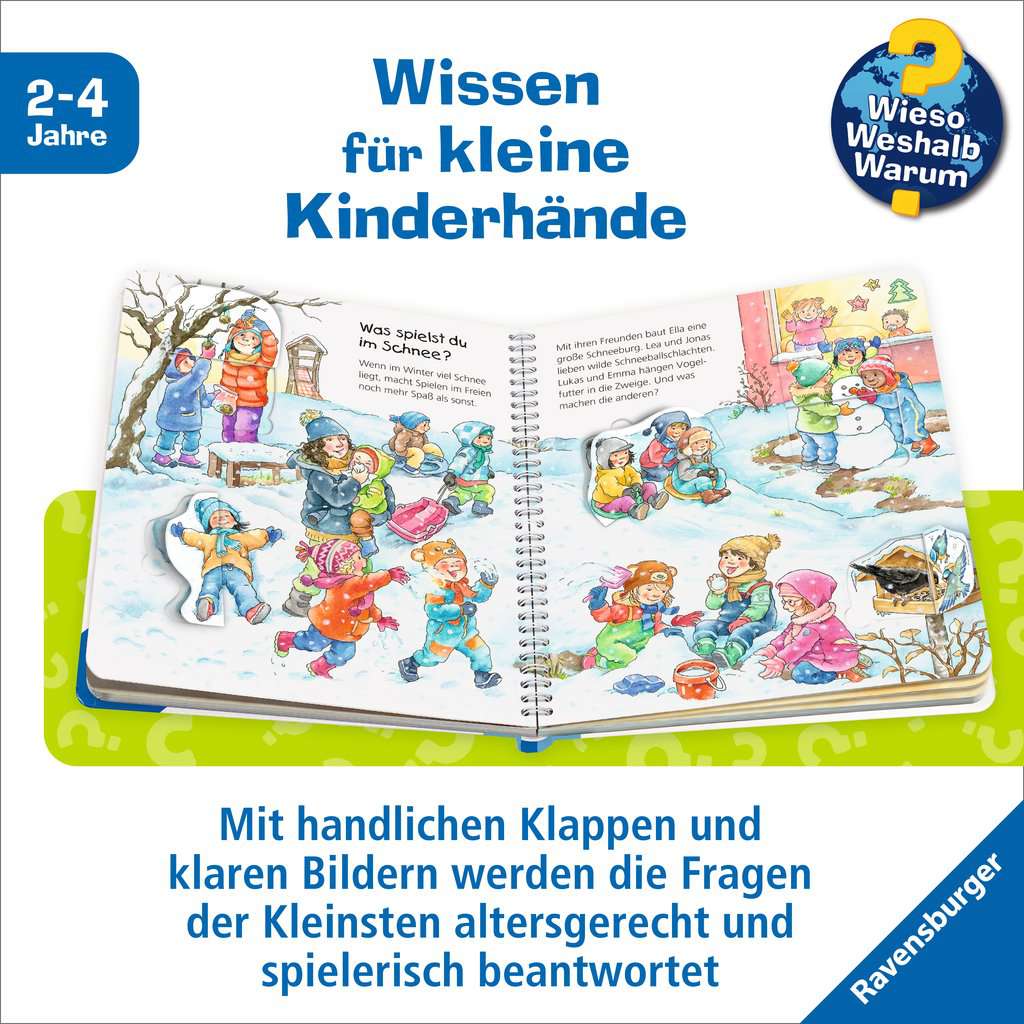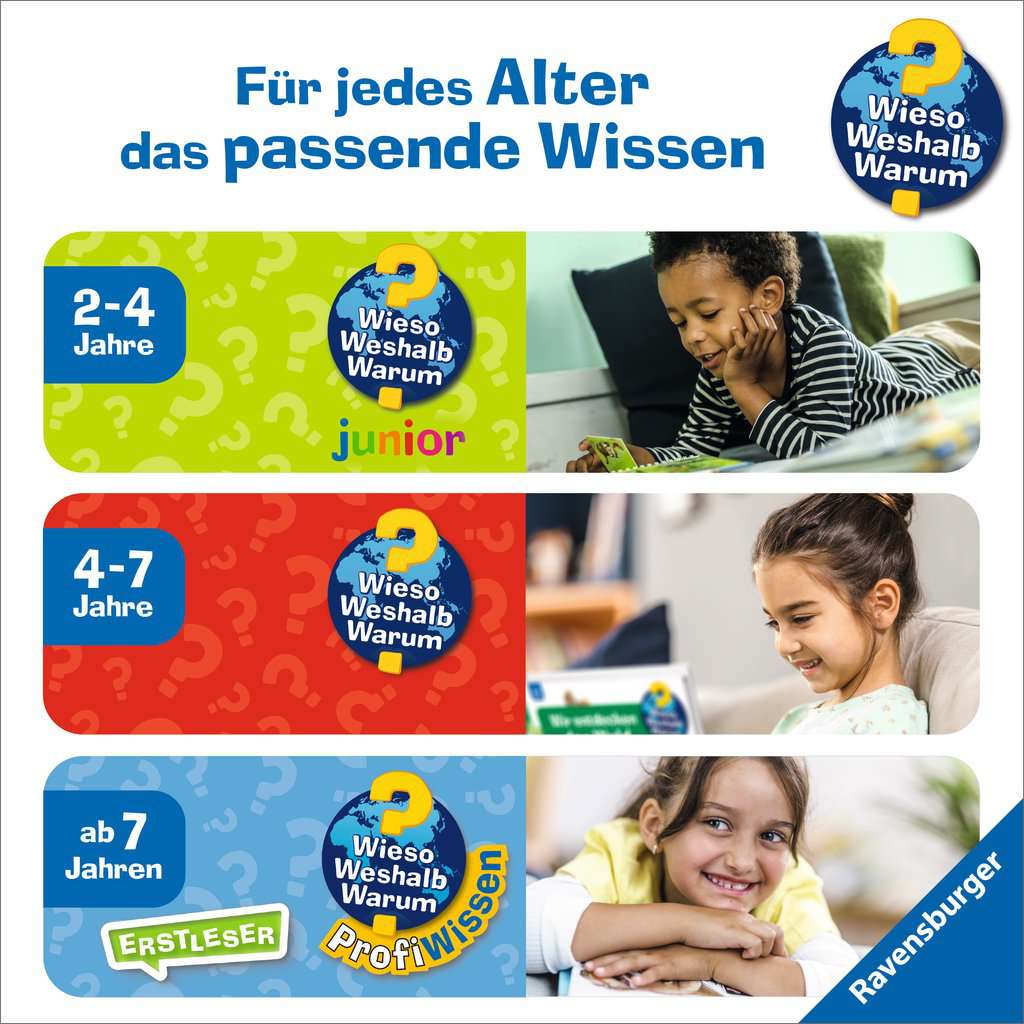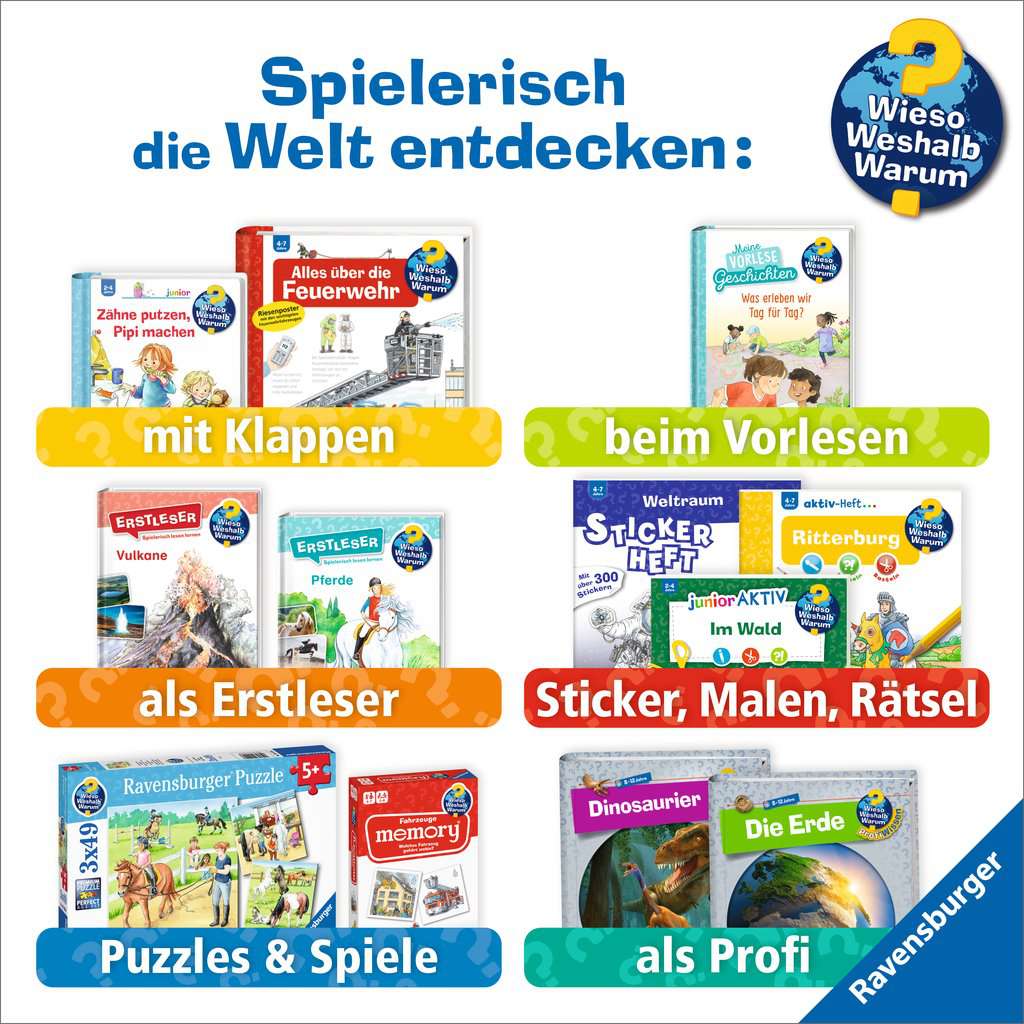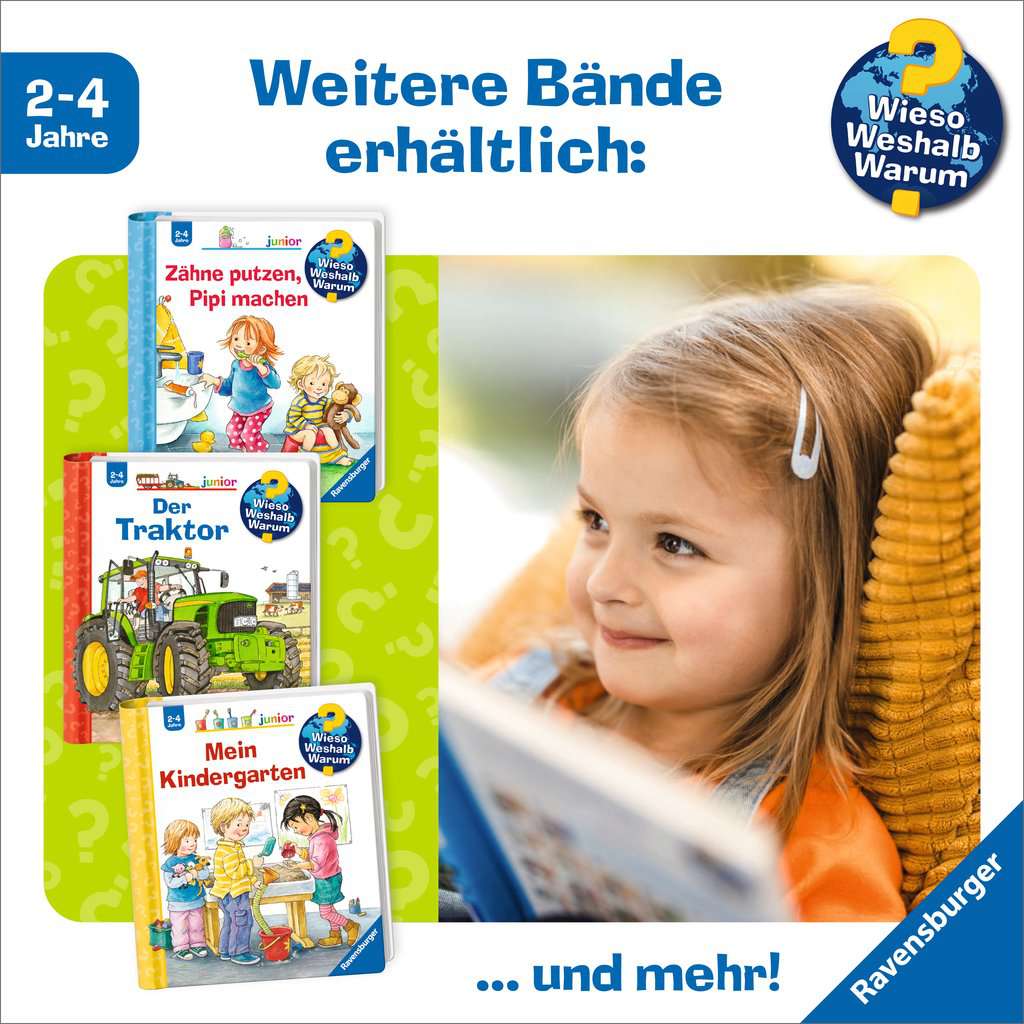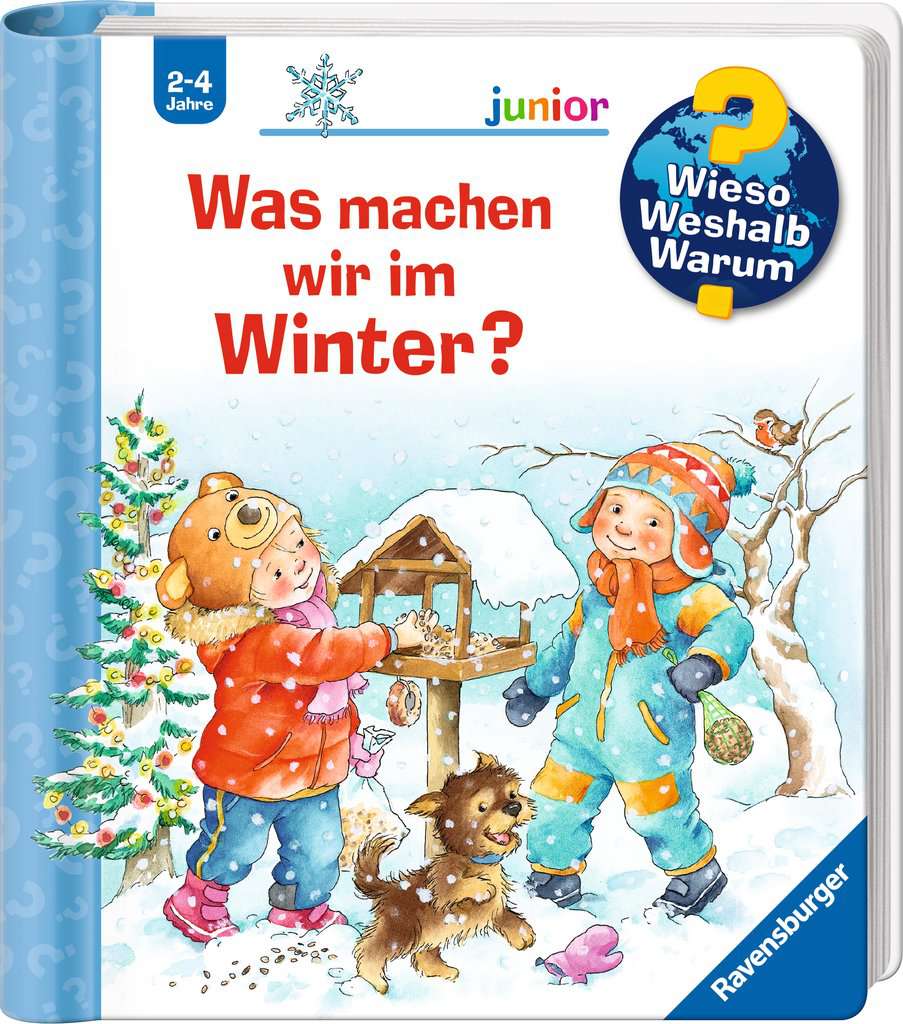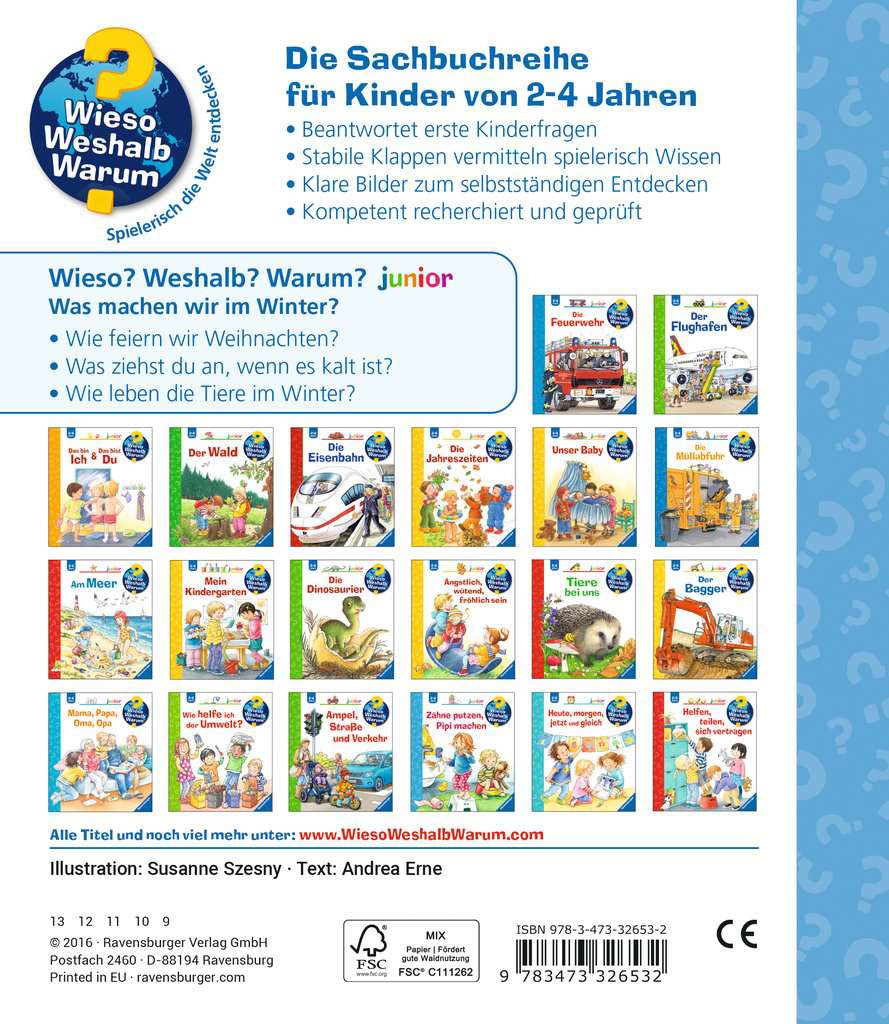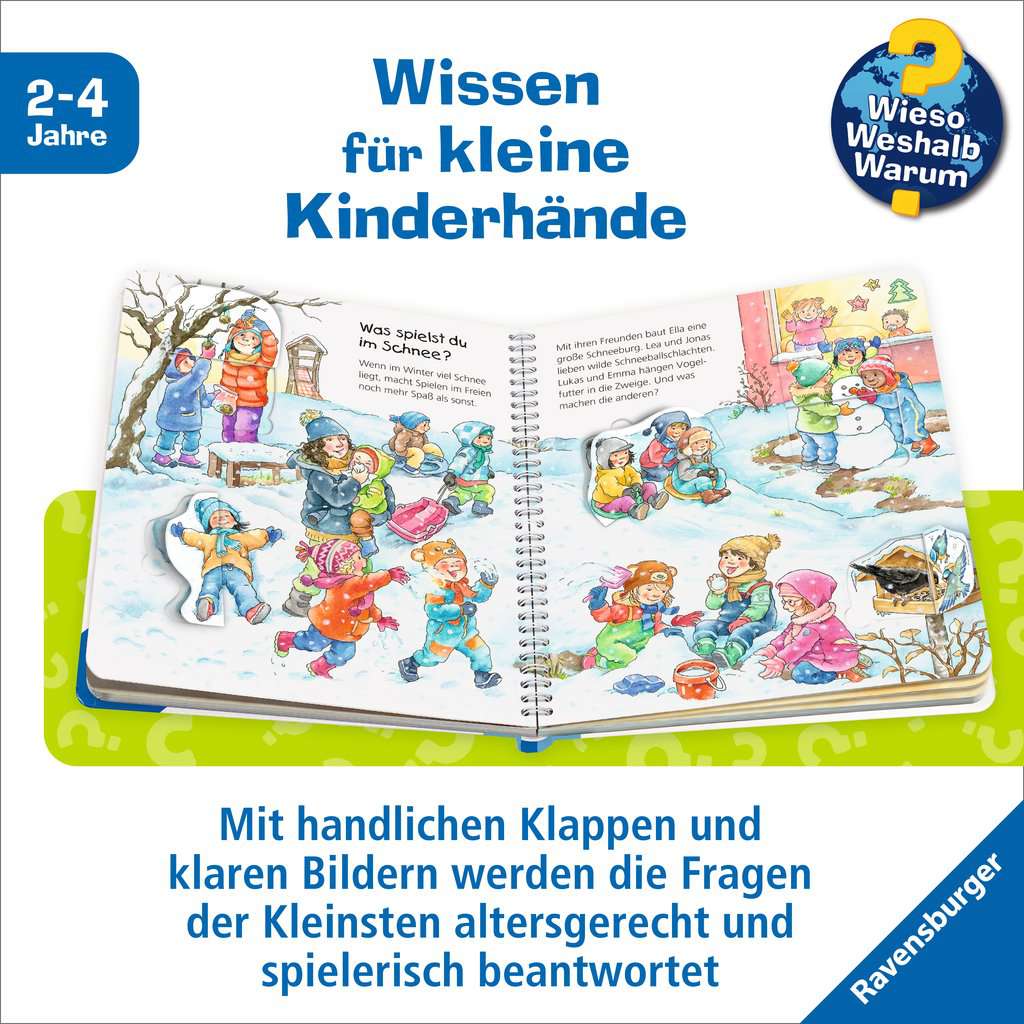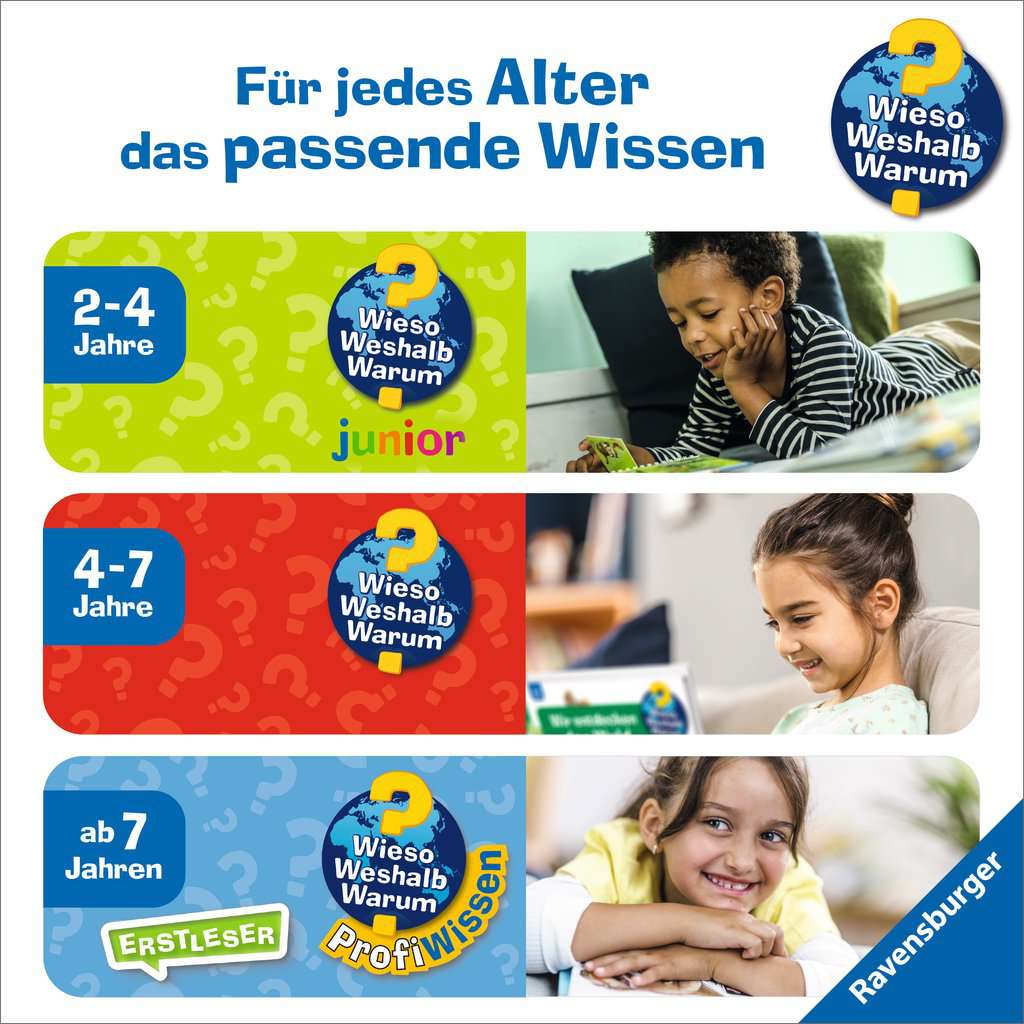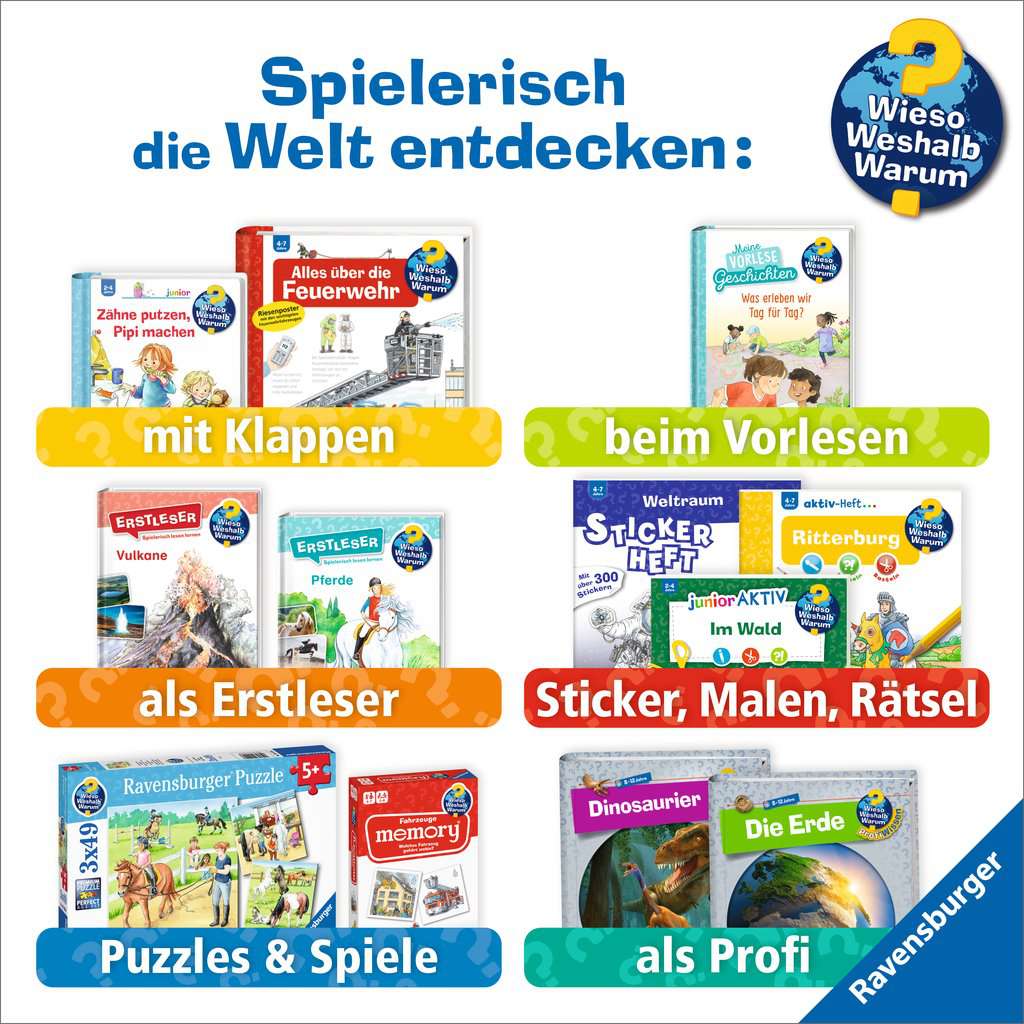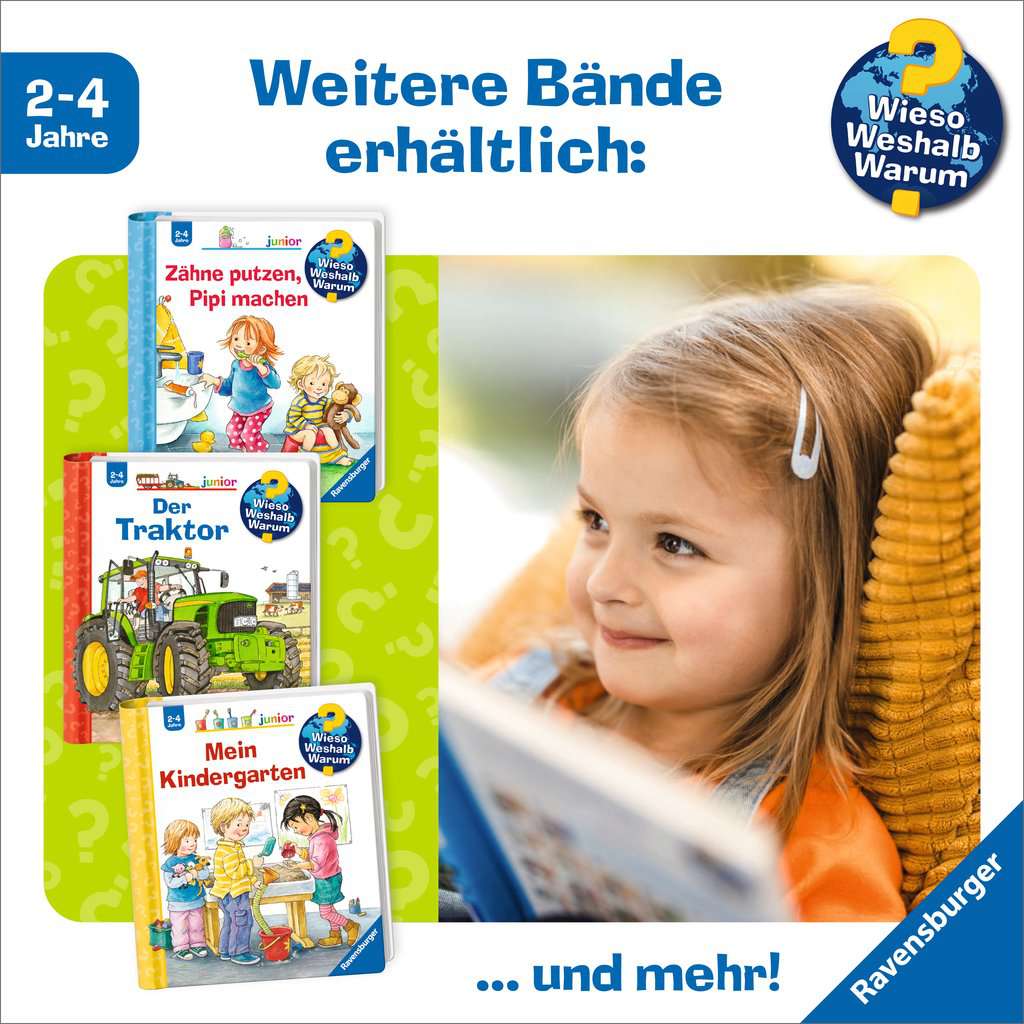 Why? Why? Why? Junior (Vol. 58) What Do We Do in Winter?
Wieso? Weshalb? Warum? junior, Band 58: Was machen wir im Winter?
View all books in the series
16 pp
2 years +
18 x 19,7 cm
EUR 11.99
June 2016
Wire-O
978-3-473-32653-2
• With flaps.
Content
For many children, winter is the most wonderful time of the year. If it snows then you can go sledding and build a snowman, make angels in the snow or throw snowballs. At home you might bake cookies, do a craft project, or feed the birds, and there are many special holidays to celebrate around the New Year. This book explores how nature changes with the winter season, how animals adapt, and what we humans are up to at this time of the year.What Do We Do in Winter is the first in a series of four books, each focusing on one of the seasons by accompanying a family through a full year. Readers will see what they wear, what they do, what they celebrate, what happens in their garden, and more as the seasons change.
About the Series
WWW Junior is a unique invitation to discover the world in a playful way. The junior series features a compact format with large, movable flaps for kids thirsty for knowledge. Centered on who-what-how questions, the titles in this series take on fascinating subjects. The questions of 2- to 4-year-olds are to a large extent answered by information contained in the illustrations, complemented by clear, friendly texts.
The Author
Andrea Erne was born in 1958 in Stuttgart, Germany. She studied German, politics and cultural studies and began her career as an editor for a daily newspaper. She then moved to a large children's book publisher, and later began working freelance as an editor and author for book publishers and newspapers.
The Illustrator
Susanne Szesny was born in 1965. She studied visual communication in Münster and received a diploma in design. After her studies, she worked freelance as an illustrator of games books, board books and picture books. In her opinion, a book should transport an inner value (a message, a teaching) and be a source of inspiration for children and adults equally. With her pictures she tries to build a bridge between the emotional worlds of children and adults.
Rights Sold
Hungarian, Latvian