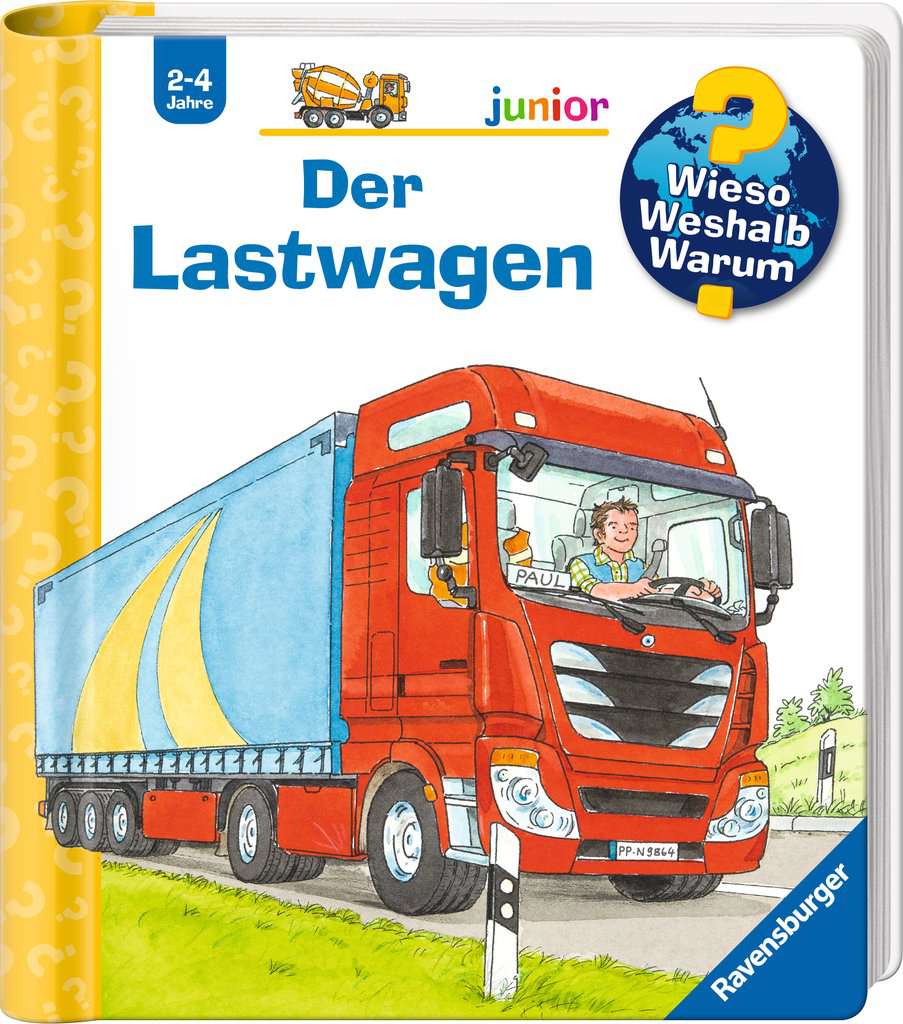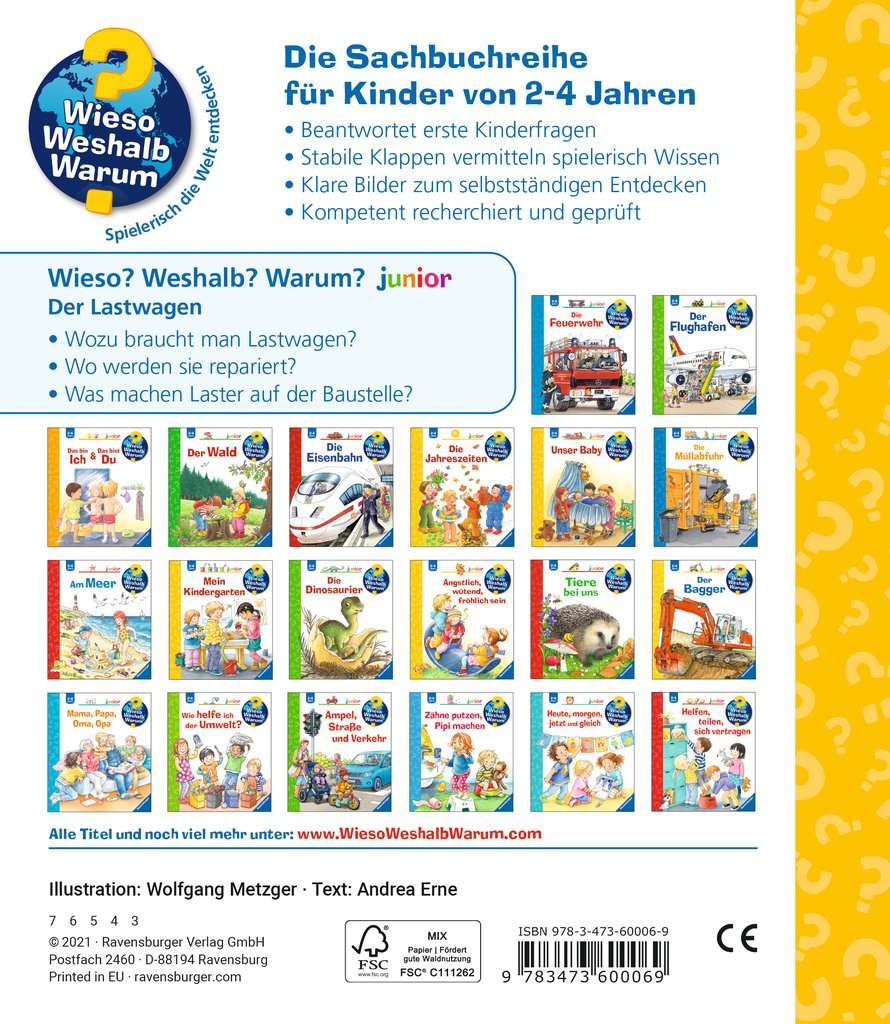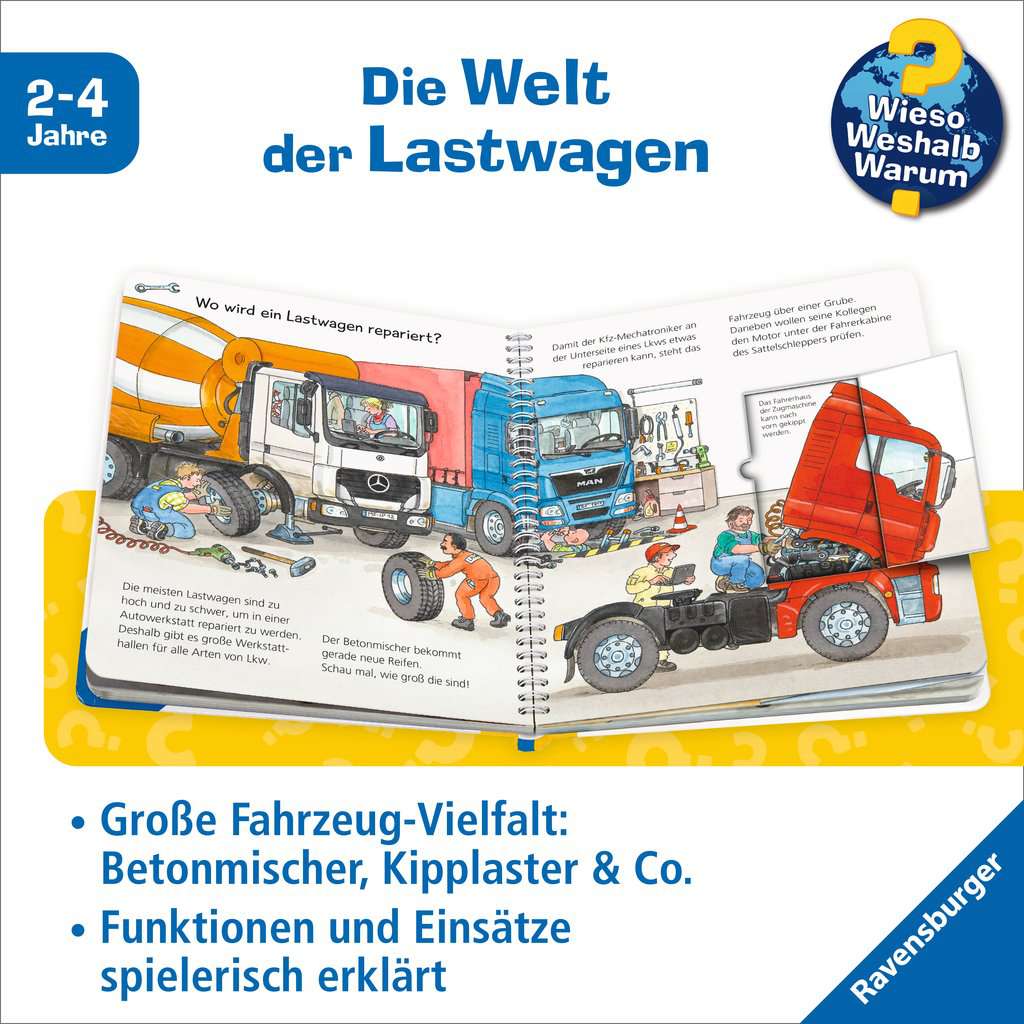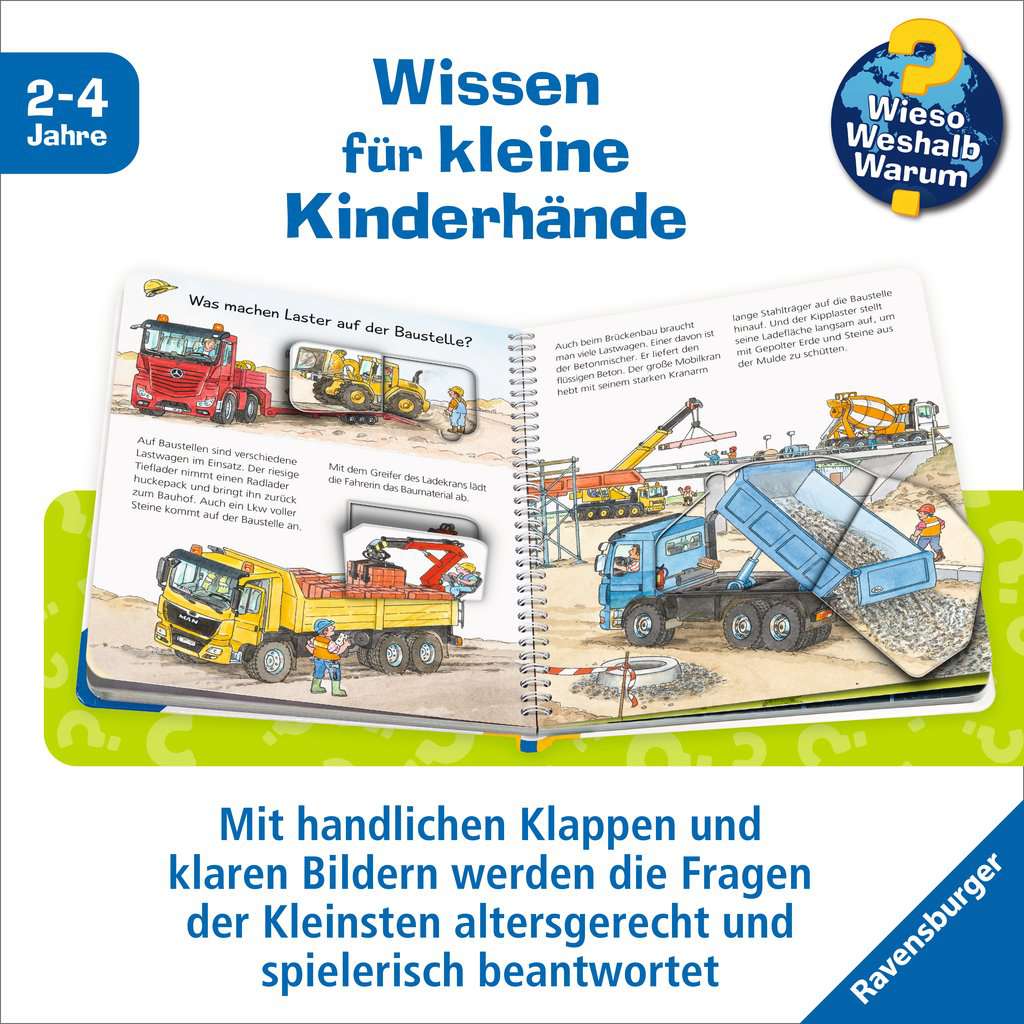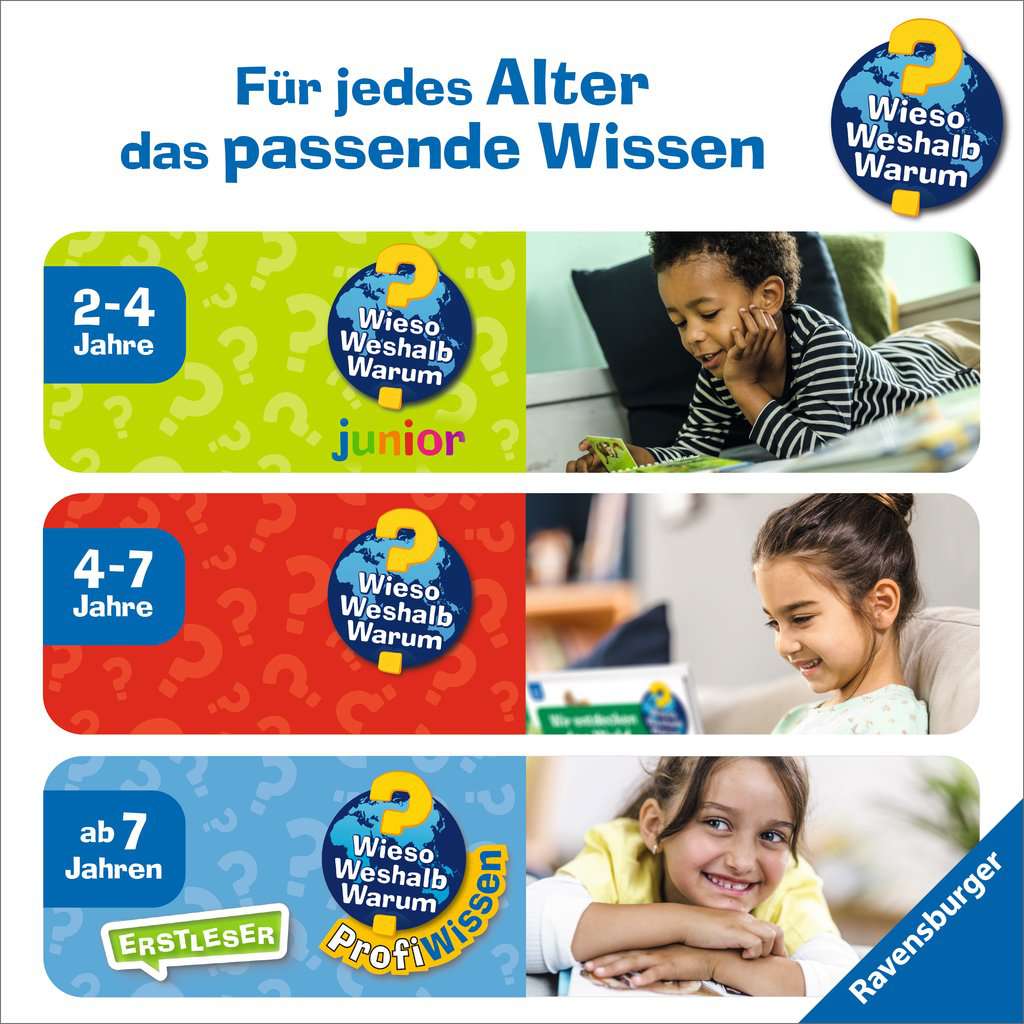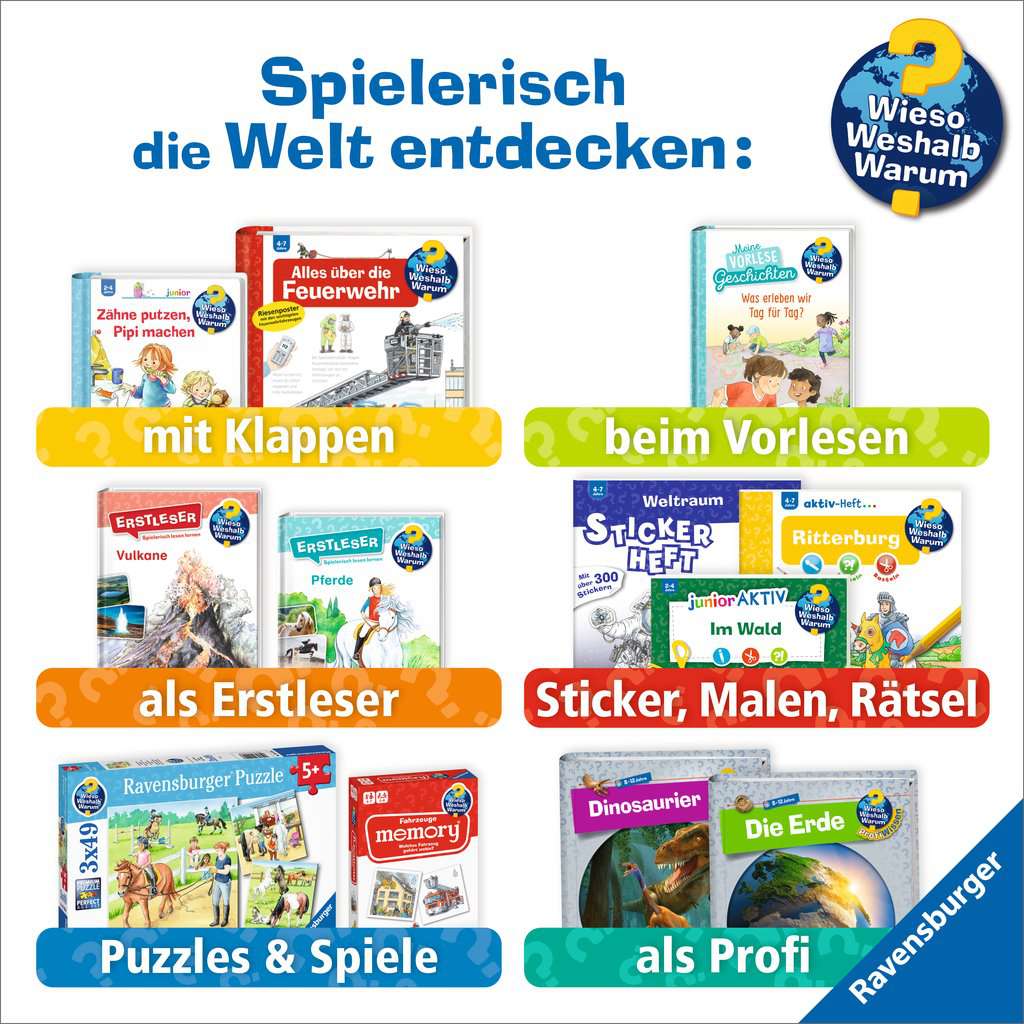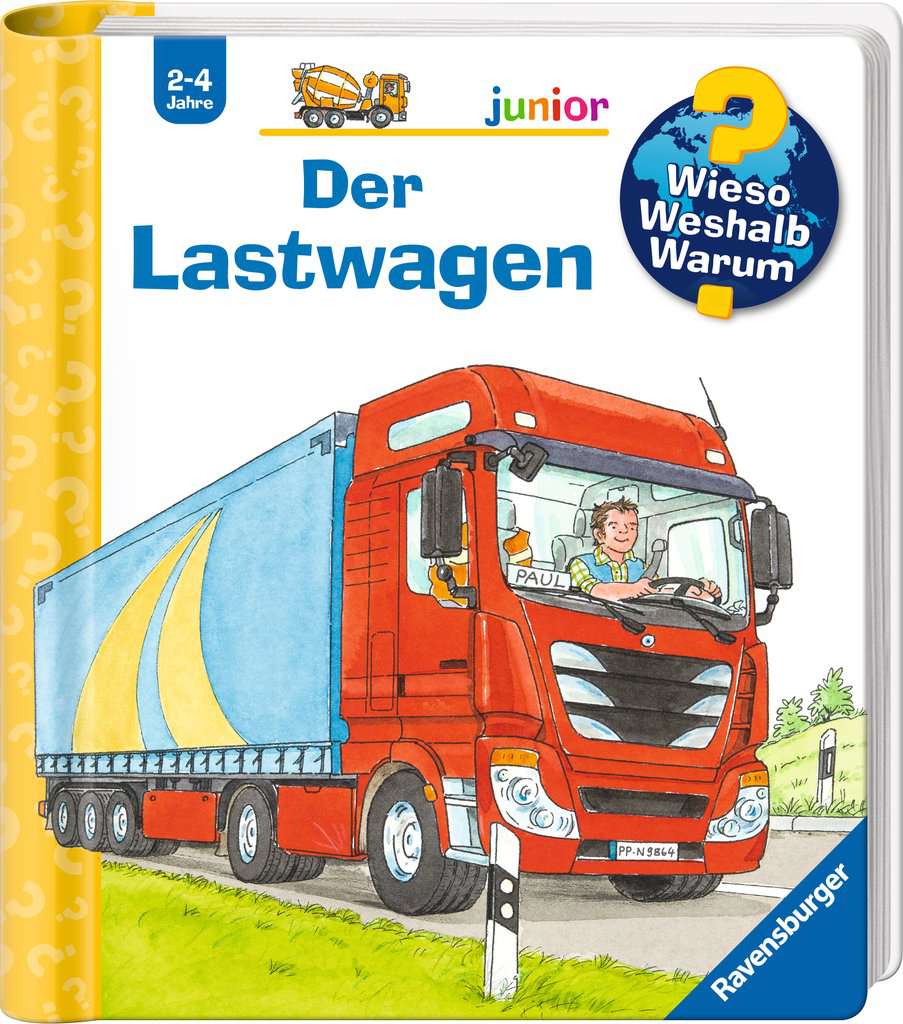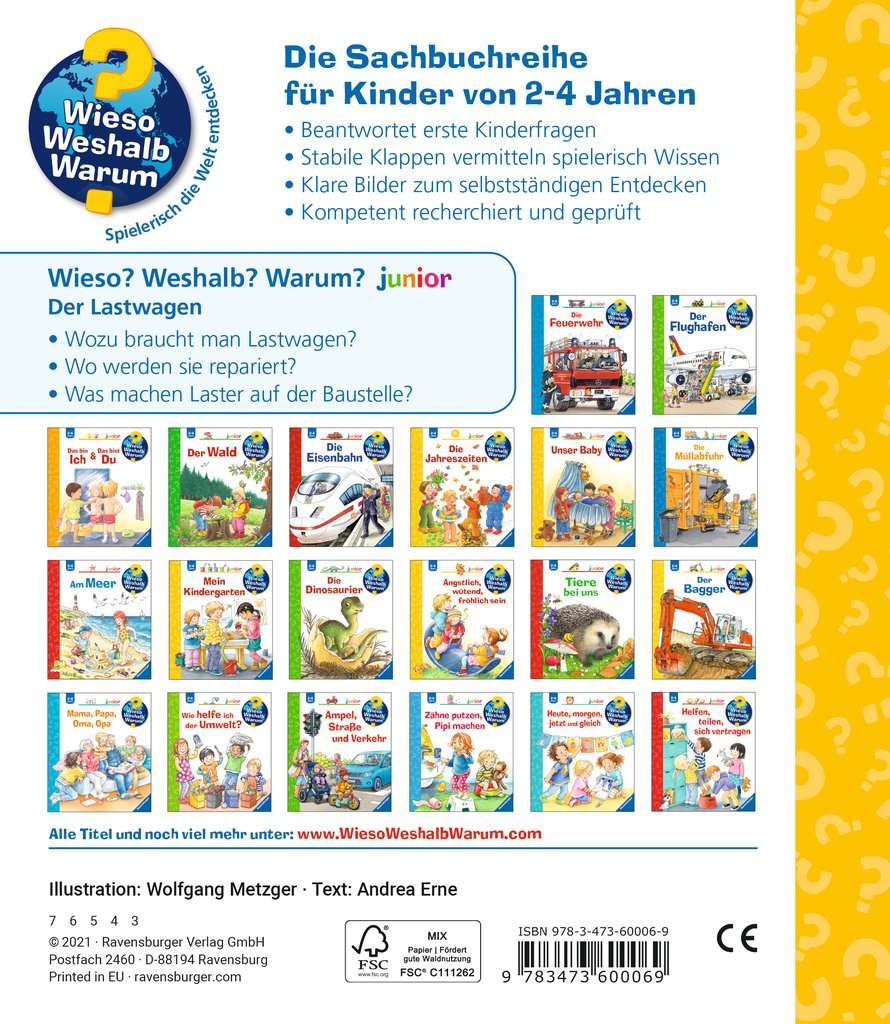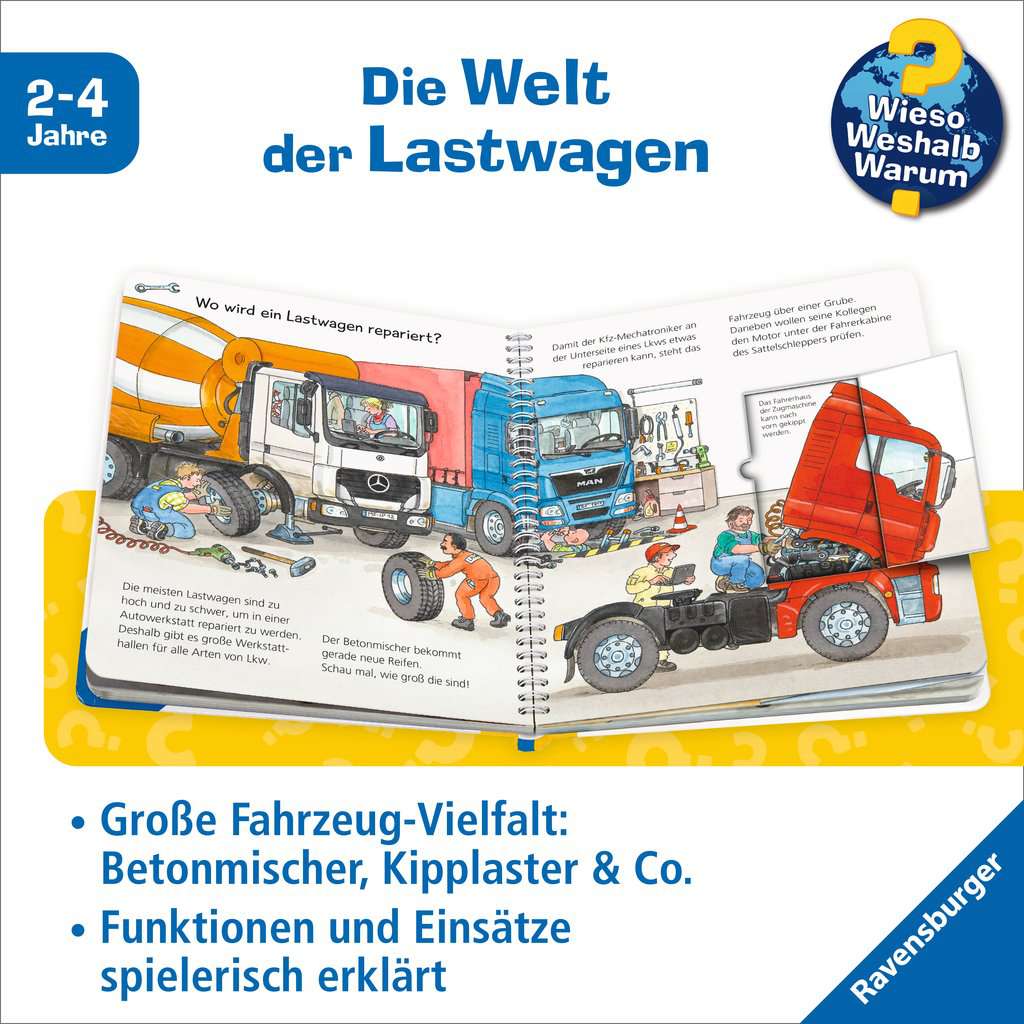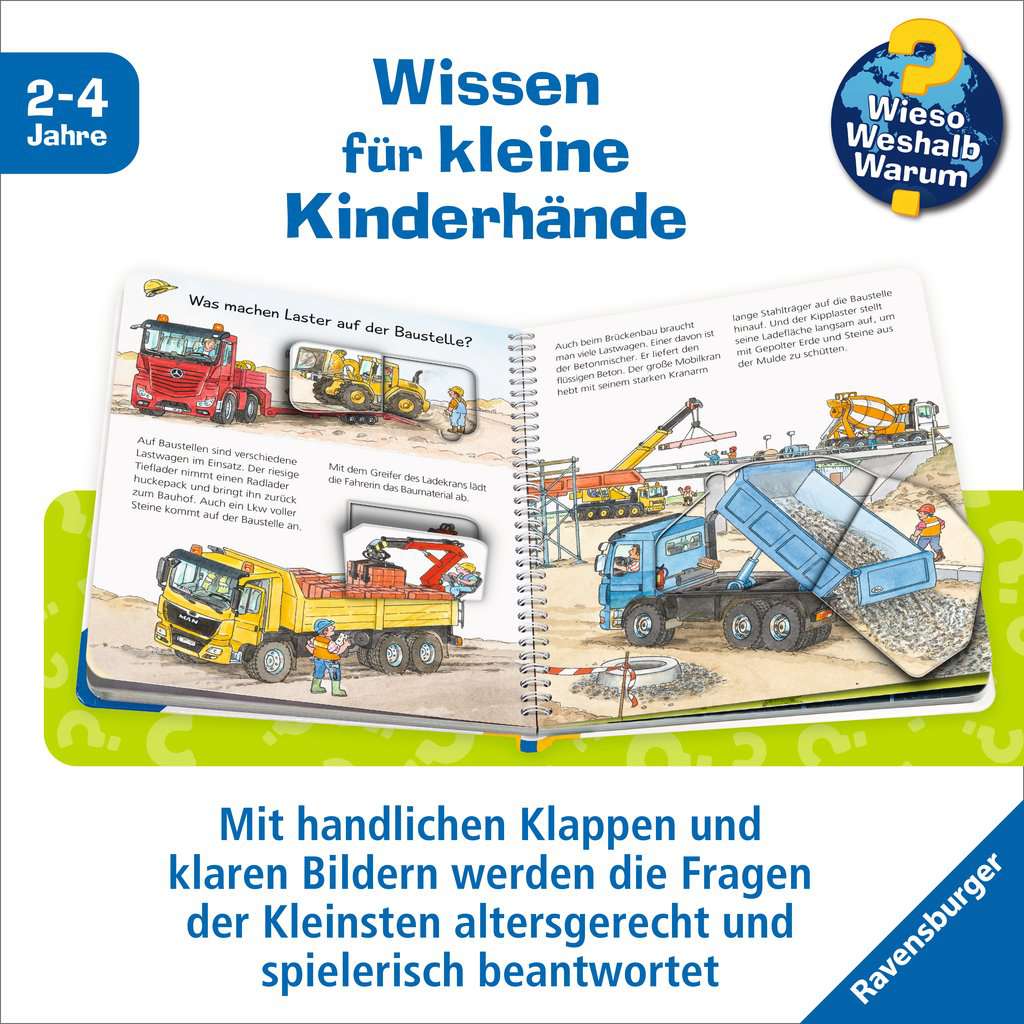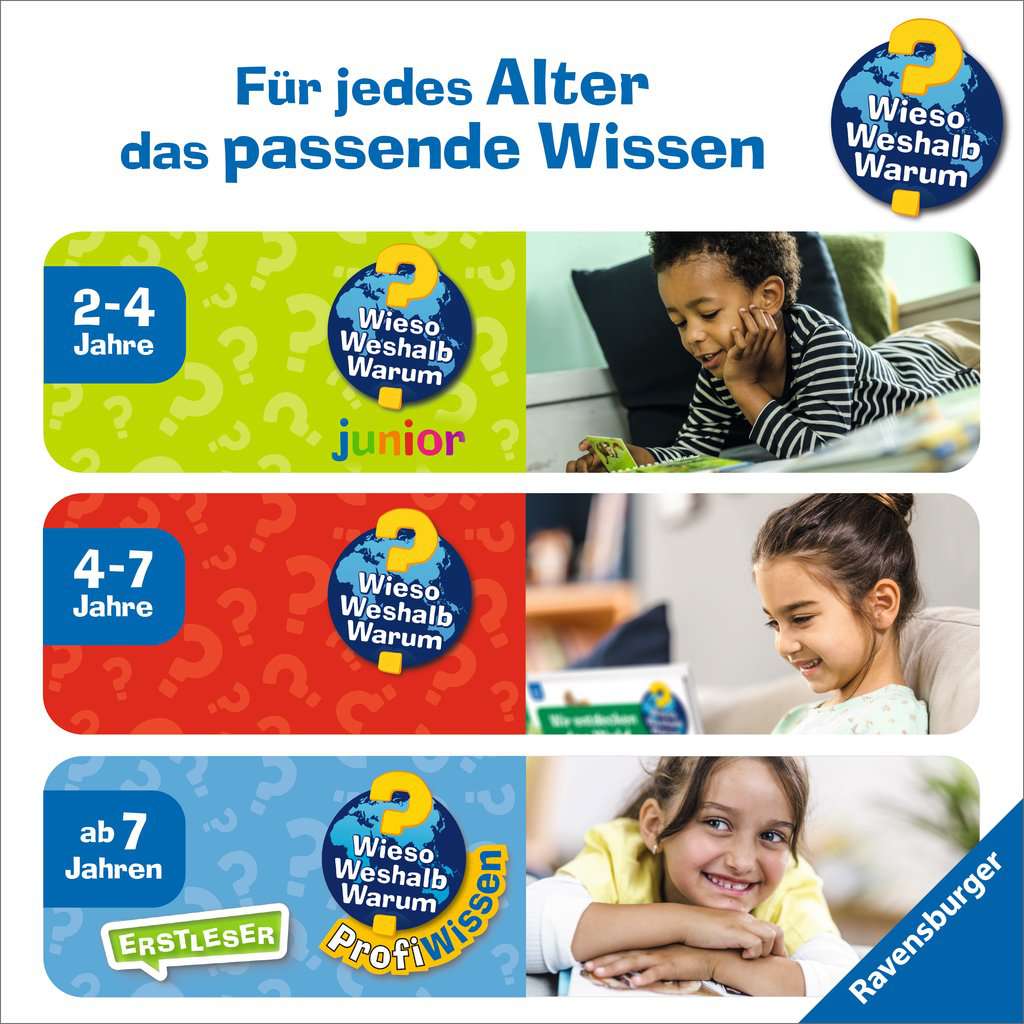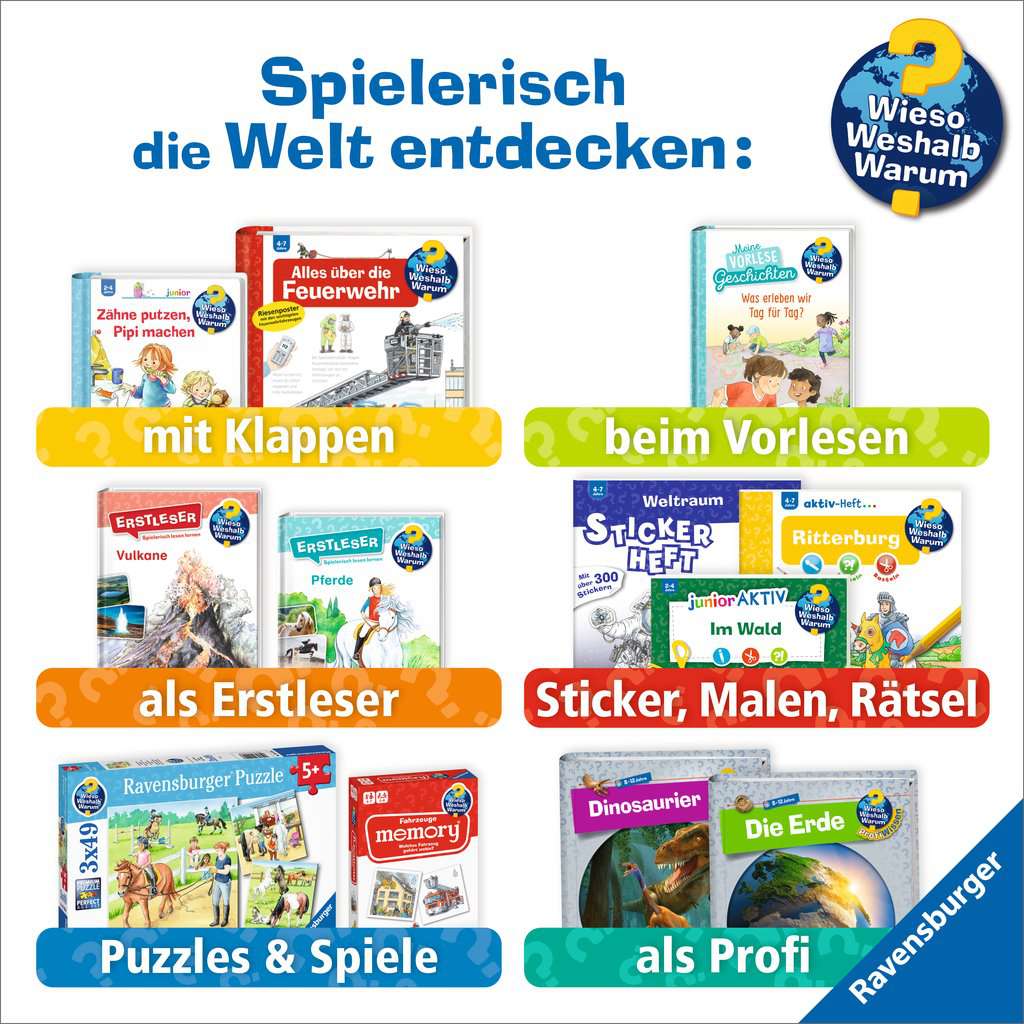 Why? Why? Why? Junior (Vol. 51): The Truck
Wieso? Weshalb? Warum? junior, Band 51: Der Lastwagen
View all books in the series


Trucks, semi-trailers, cement mixers, dump trucks & more

Features age-appropriate and technically accurate illustrations

Exciting flaps make it possible to experience movements and functions

16 pp
2 years +
18 x 19,7 cm
EUR 11.99
May 2021
Wire-O
978-3-473-60006-9
• With flaps.
Content
What child doesn't marvel at the sheer size and length of transport vehicles? In this non-fiction picture book, children learn how trucks are loaded and unloaded, how these giant vehicles are towed and repaired – and what it's like to spend the night in a semi-trailer. Numerous flaps allow children to look into the engine compartment, load the cargo area with a forklift or empty the bed of a dump truck. A new favourite book for little vehicle and technology enthusiasts.
About the Series
WWW Junior is a unique invitation to discover the world in a playful way. The junior series features a compact format with large, movable flaps for kids thirsty for knowledge. Centered on who-what-how questions, the titles in this series take on fascinating subjects. The questions of 2- to 4-year-olds are to a large extent answered by information contained in the illustrations, complemented by clear, friendly texts.
The Author
Andrea Erne was born in 1958 in Stuttgart, Germany. She studied German, politics and cultural studies and began her career as an editor for a daily newspaper. She then moved to a large children's book publisher, and later began working freelance as an editor and author for book publishers and newspapers.
The Illustrator
Wolfgang Metzger is trained in lithography and graphic design. After his studies he illustrated textbooks for a long time, but has concentrated on designing and illustrating children's books for more than 20 years. His books have become bestsellers, with more than 8 million copies sold in German language territories. Wolfgang Metzger has four daughters and lives with his family near Stuttgart.
Rights Sold
Hungarian, Russian