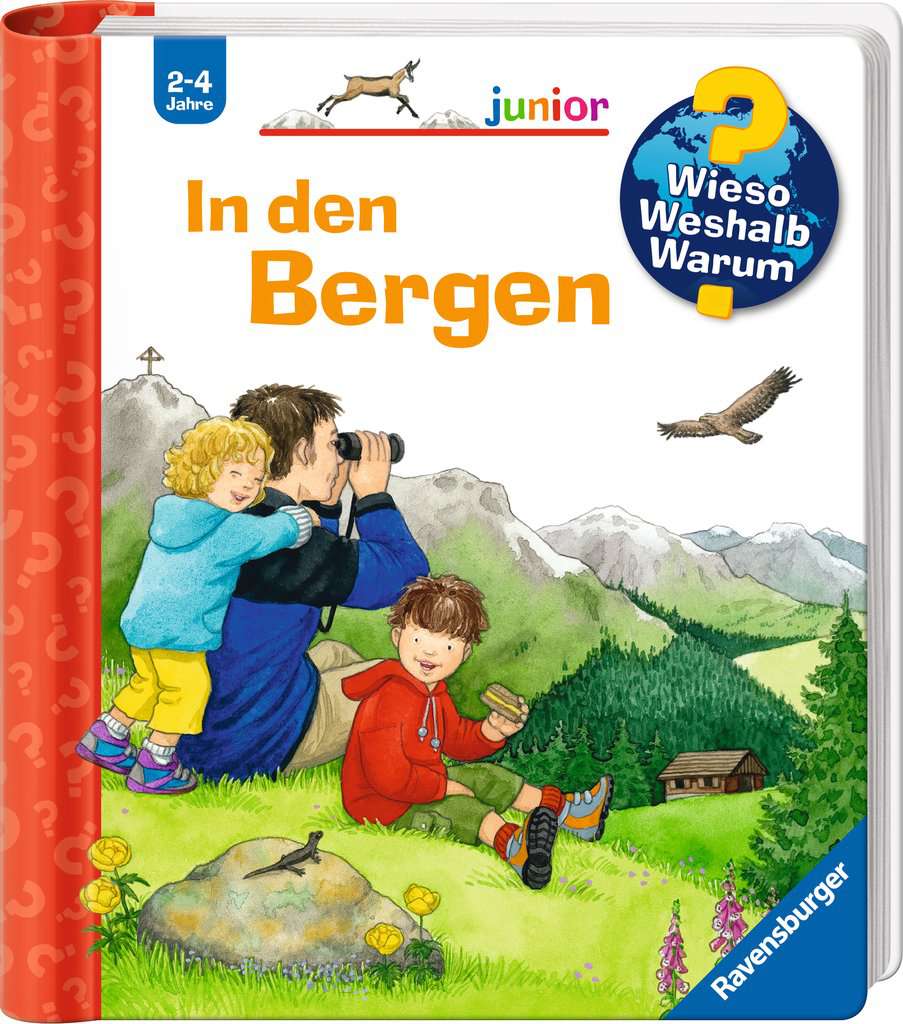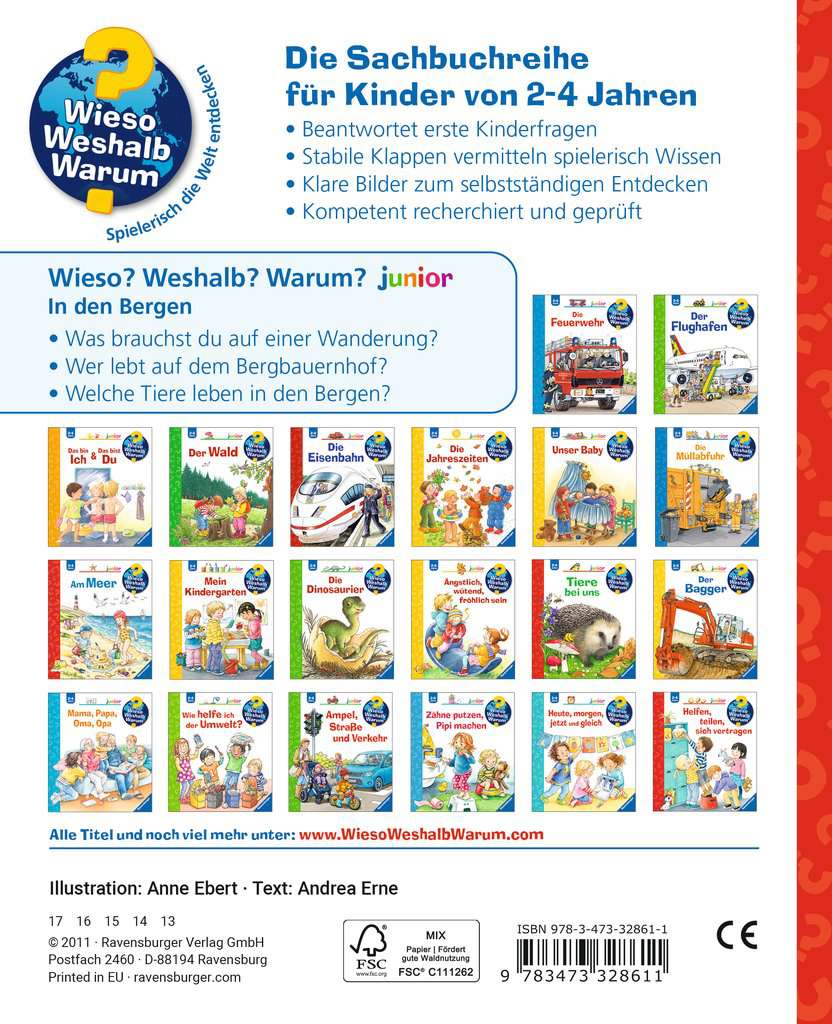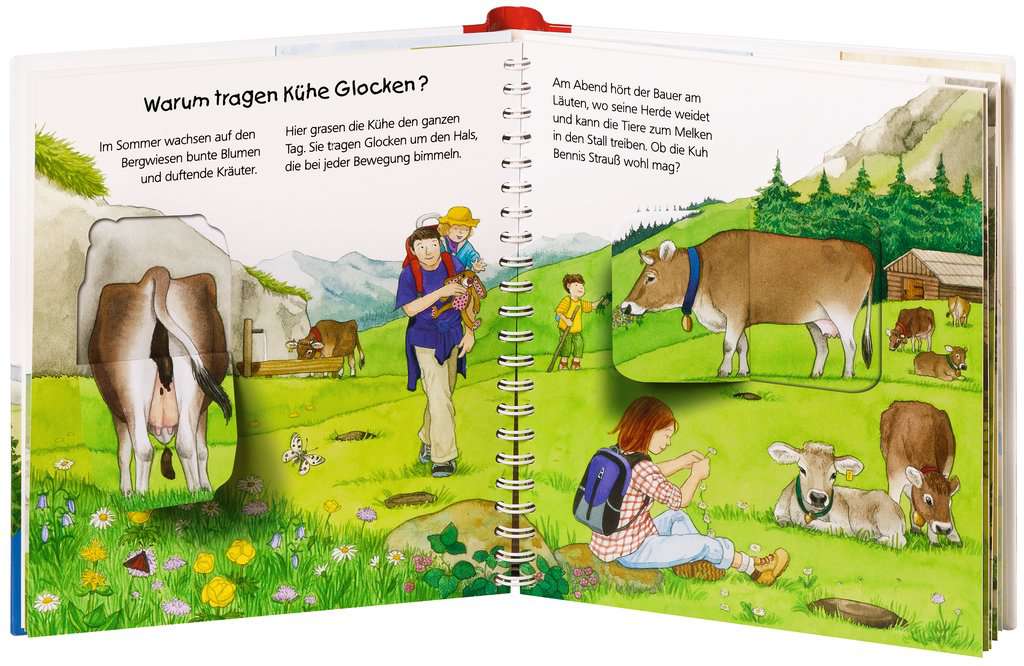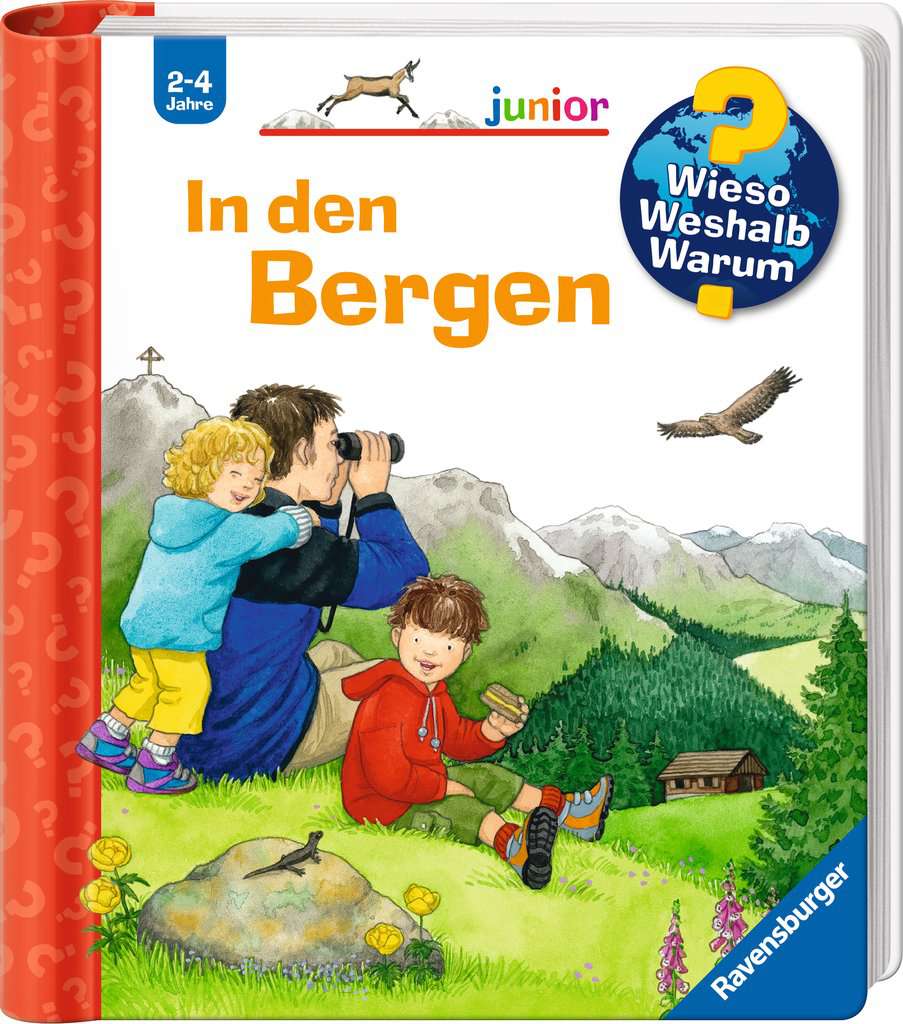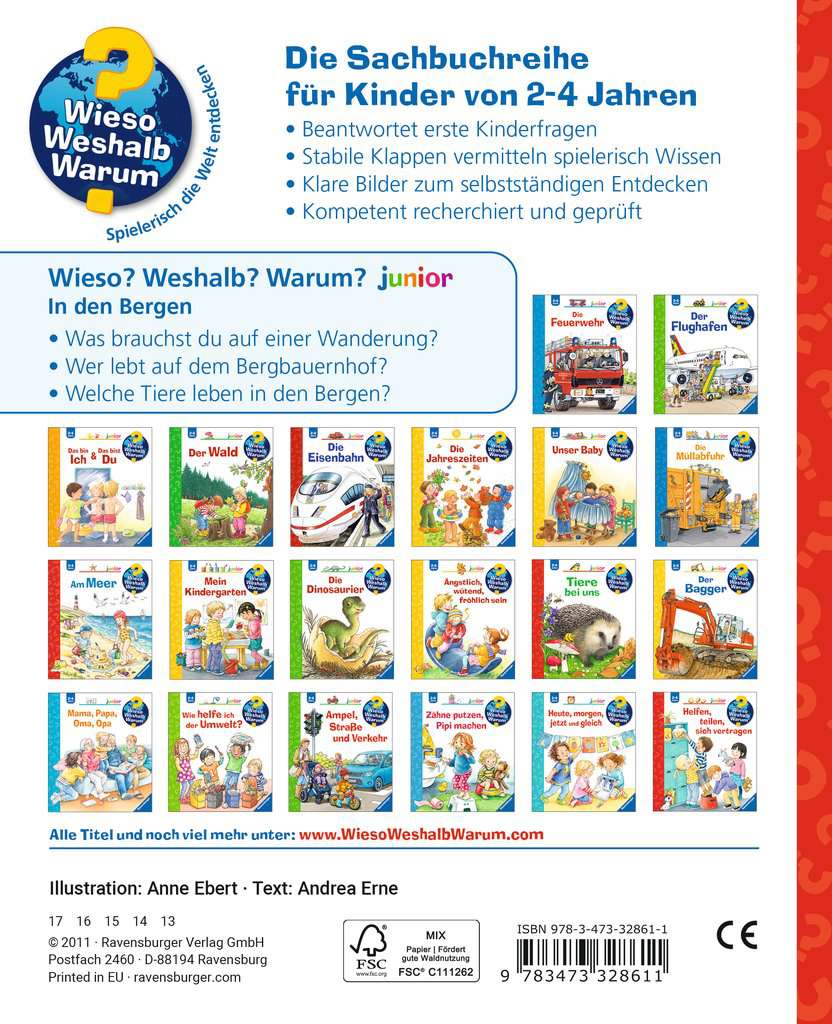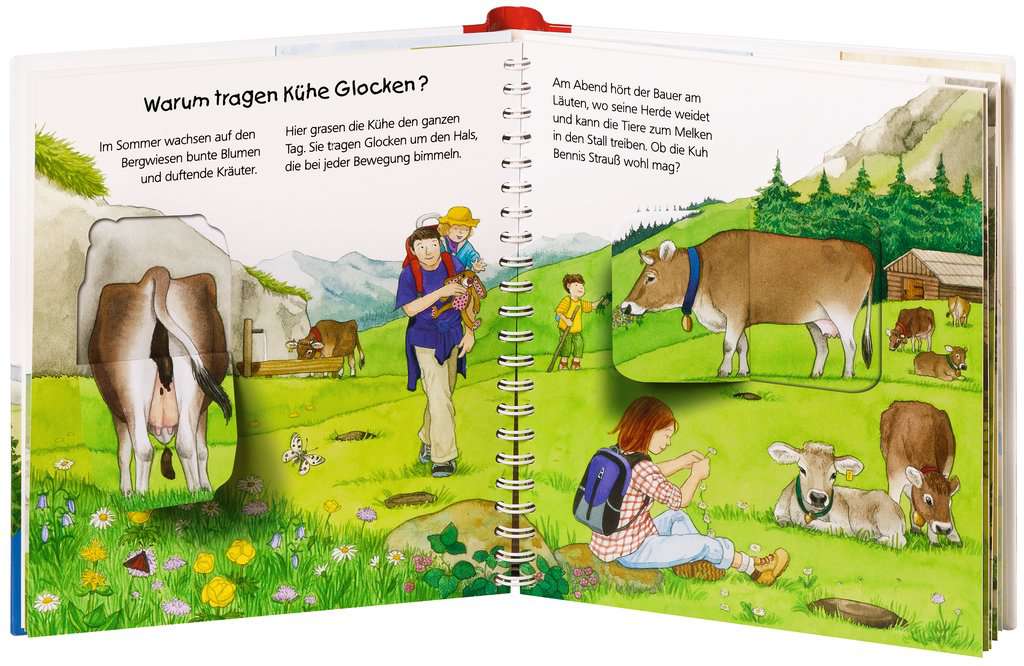 Why? Why? Why? Junior (Vol. 42): In the Mountains
Wieso? Weshalb? Warum? junior, Band 42: In den Bergen
View all books in the series
This volume introduces children to the plants and animals found in the mountains and explains summer and winter activities there.


WWW Junior has sold over 6 million copies in Germany

WWW Junior has been translated into 16 languages

With playful elements, flaps to lift and windows to peer through.

16 pp
2 years +
18 x 19,7 cm
EUR 11.99
June 2011
Wire-O
978-3-473-32861-1
• With flaps.
Content
Interesting and varied flaps provide a view into the multifaceted animal and plant world found in the mountains. From hiking to skiing, the many activities available in this natural setting are introduced as well. Children's most important questions are answered in a fun way: How do we get up in the mountains? What kinds of things can we do there? How do the animals live? Why does that cow have a bell around its neck?
About the Series
WWW Junior is a unique invitation to discover the world in a playful way. The junior series features a compact format with large, movable flaps for kids thirsty for knowledge. Centered on who-what-how questions, the titles in this series take on fascinating subjects. The questions of 2- to 4-year-olds are to a large extent answered by information contained in the illustrations, complemented by clear, friendly texts.
The Author
Andrea Erne was born in 1958 in Stuttgart, Germany. She studied German, politics and cultural studies and began her career as an editor for a daily newspaper. She then moved to a large children's book publisher, and later began working freelance as an editor and author for book publishers and newspapers.
The Illustrator
Anne Ebert, born in 1963, knew as a child she wanted to become an artist. She studied graphic design in Münster and focuses her work on nature illustrations. Anne Ebert has illustrated numerous books for Ravensburger.
Rights Sold
Bulgarian (worldwide), Hungarian