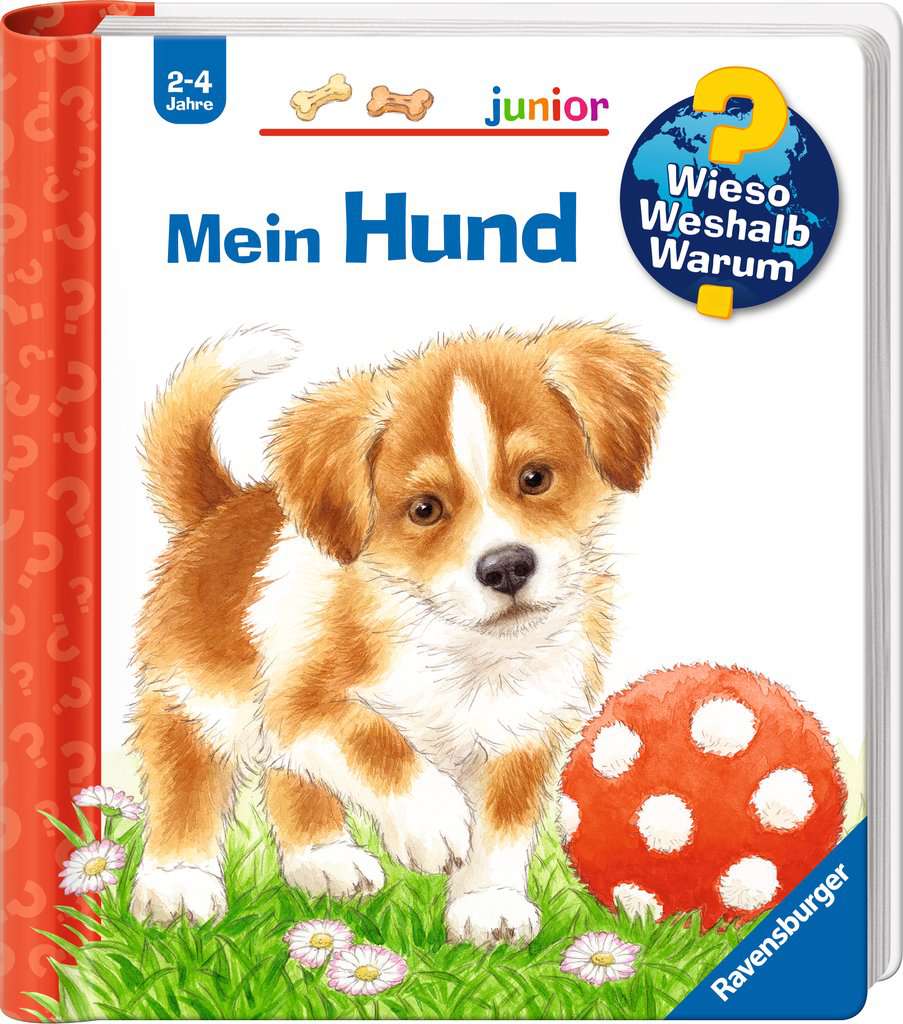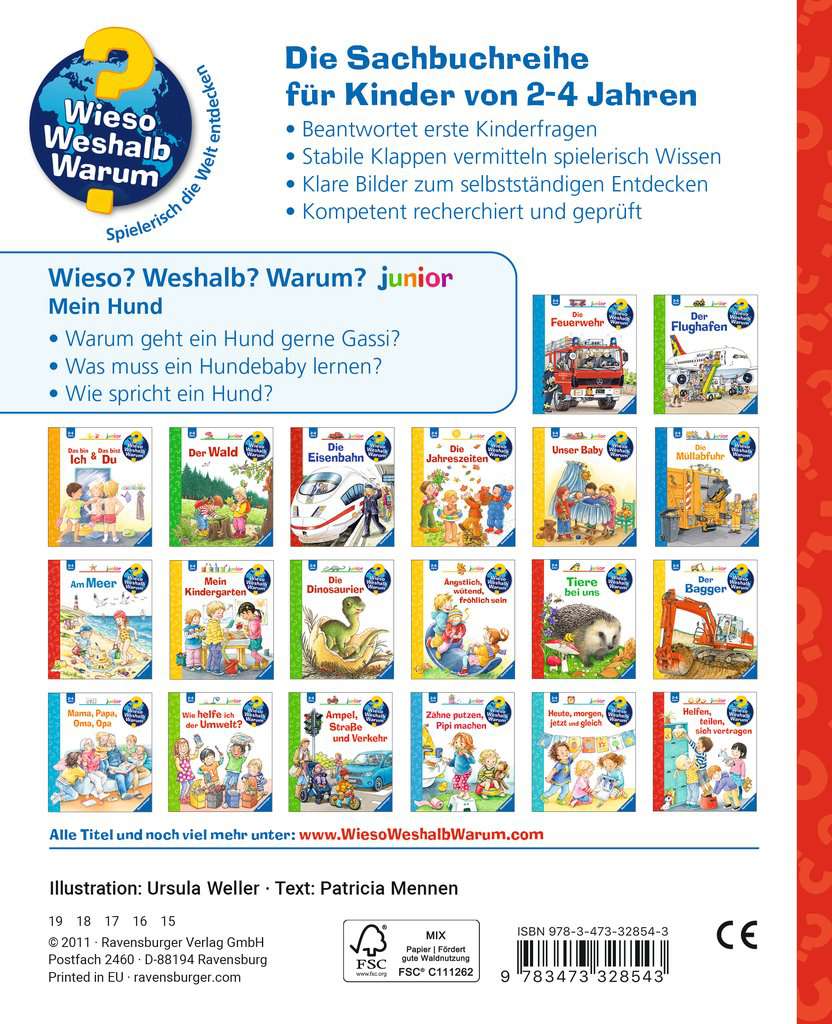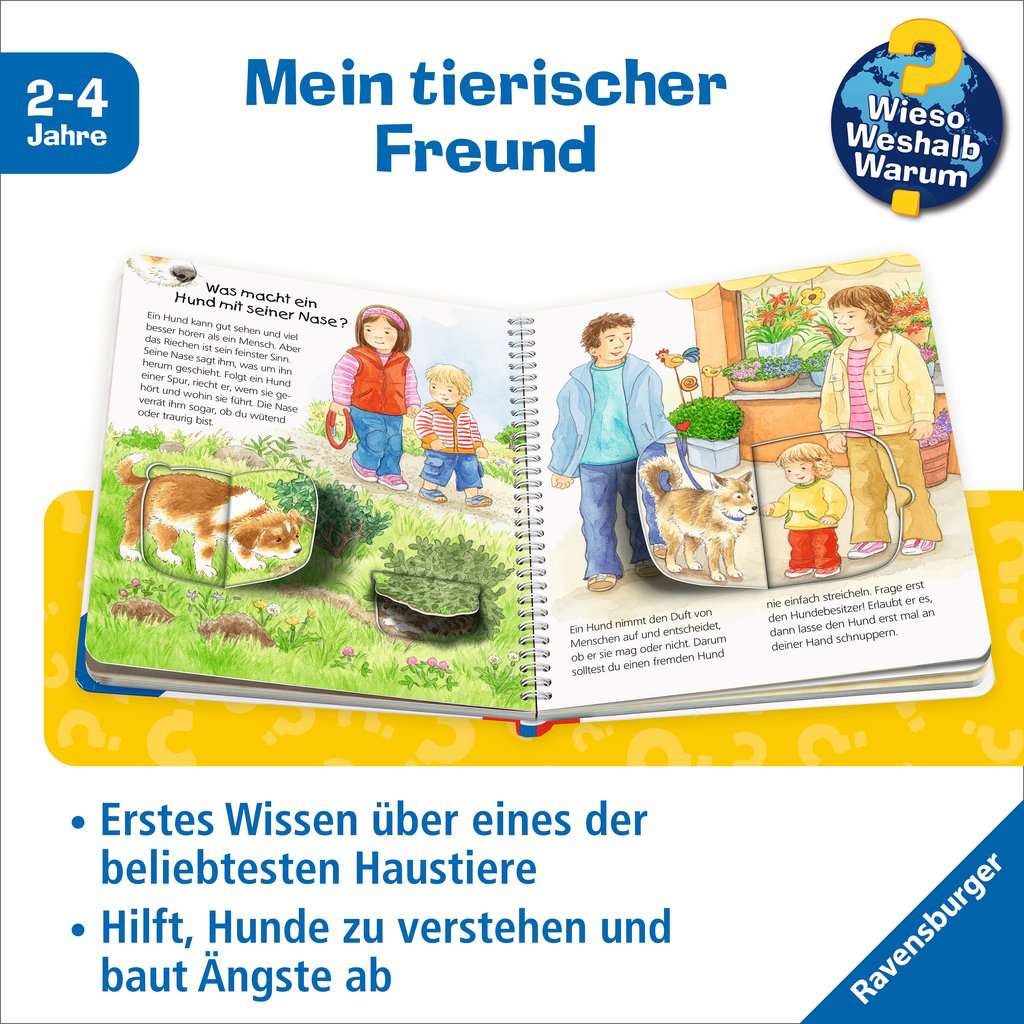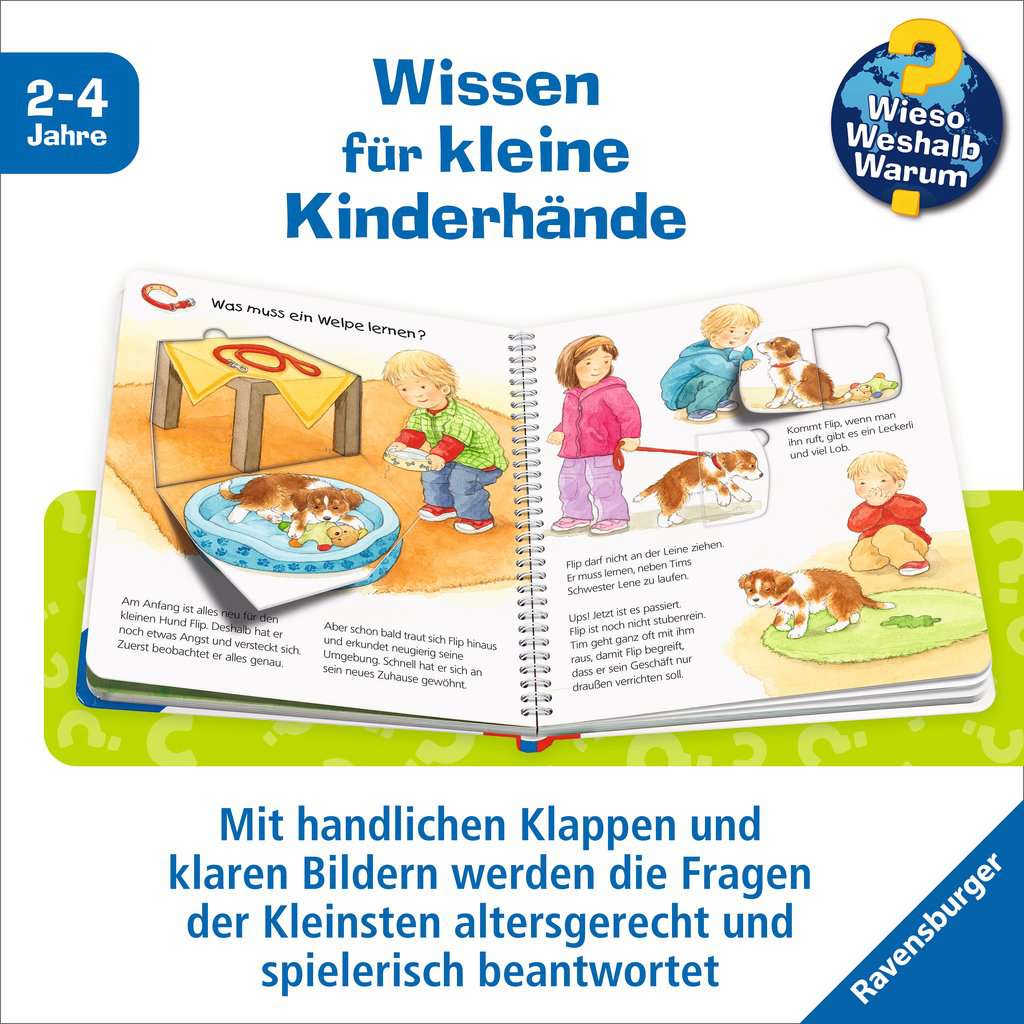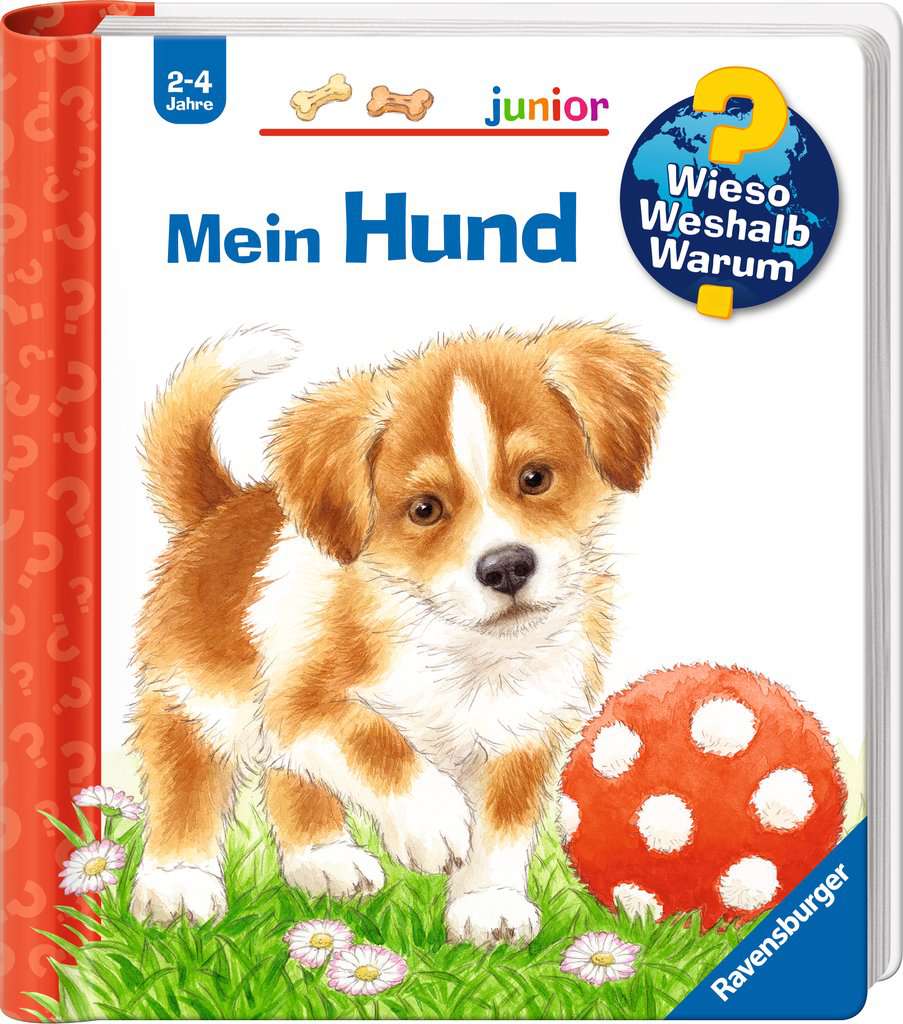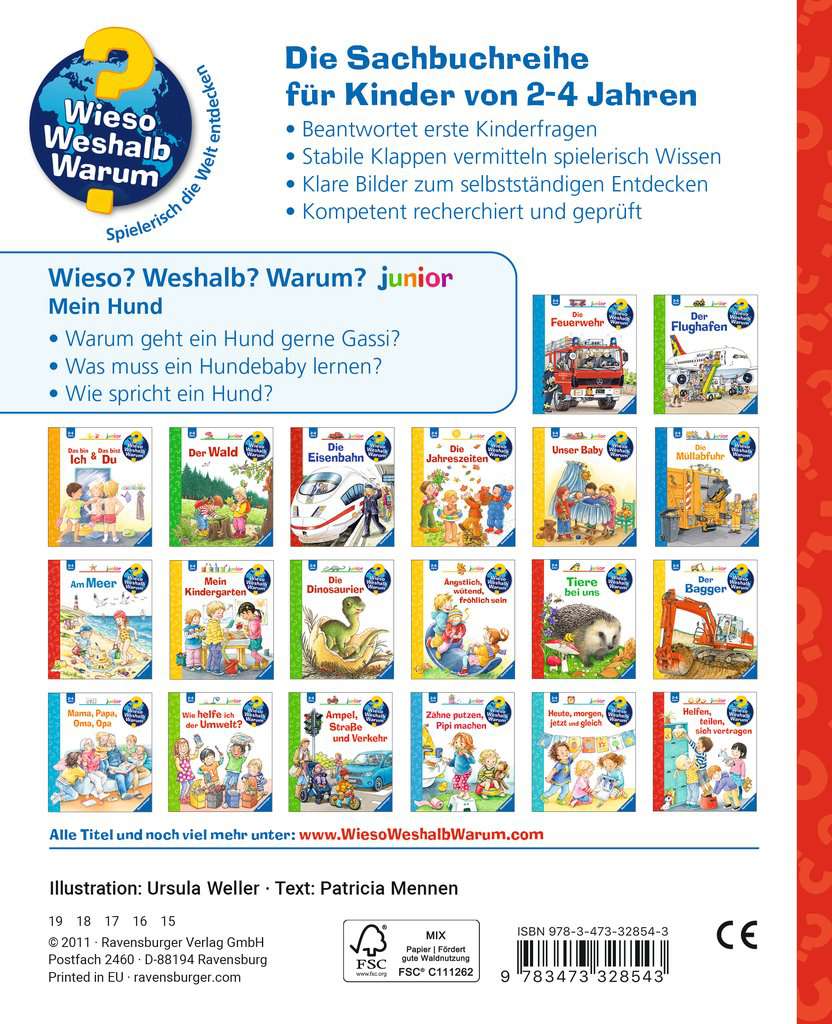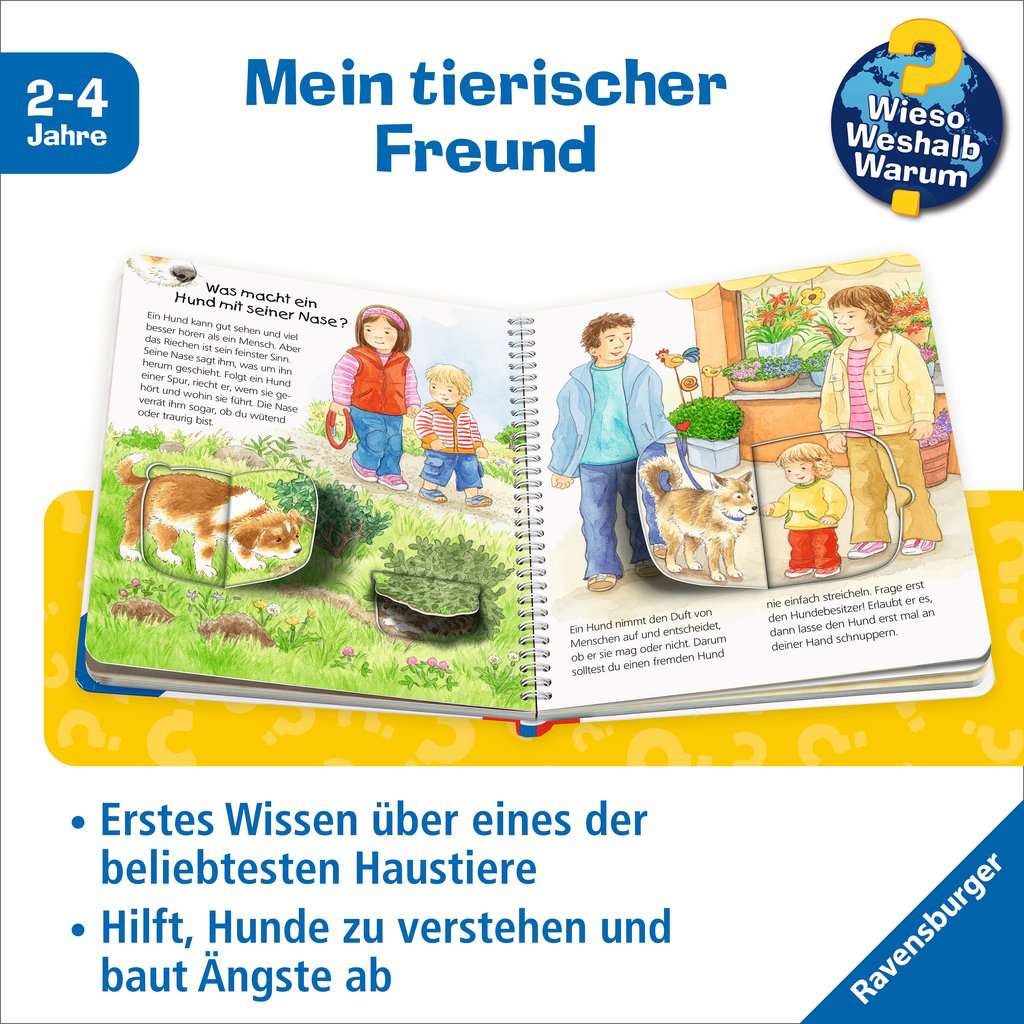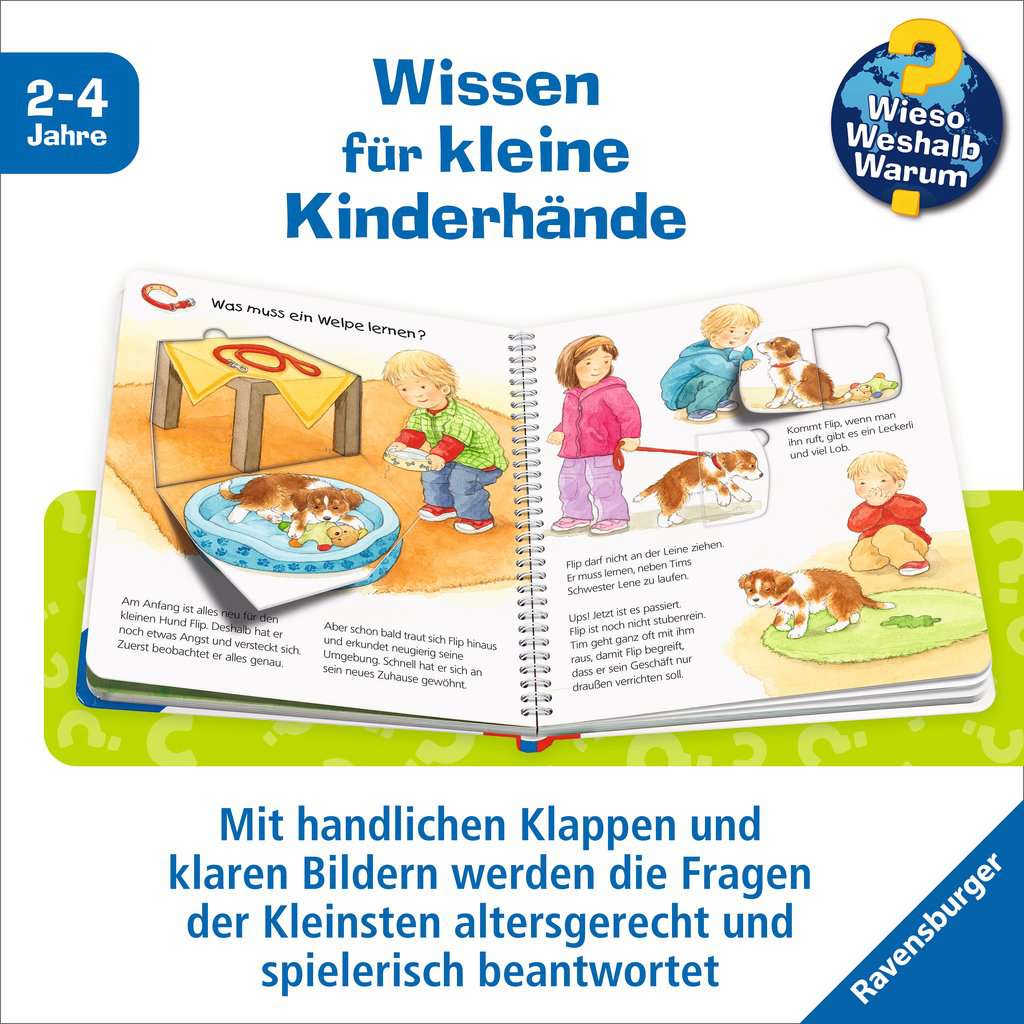 Why? Why? Why? Junior (Vol. 41): My Dog
Wieso? Weshalb? Warum? junior, Band 41: Mein Hund
View all books in the series
What does it mean to own a dog? In this book, children learn how to care for, handle and raise a dog of their own.


WWW Junior has sold over 6 million copies in Germany

WWW Junior has been translated into 16 languages

With playful elements, flaps to lift and windows to peer through

16 pp
2 years +
18 x 19,7 cm
EUR 11.99
January 2011
Wire-O
978-3-473-32854-3
• With flaps.
Content
Dogs are often called "man's best friend." Waiting faithfully at the door, they greet their owners when they come home every day, tails wagging. They defend their family and home by barking at strangers. A large dog can sometimes frighten children, so it is a good idea to know the best way to approach big dogs. Situations children will recognize show young readers all the things one can experience with a dog and deepen their understanding of the species.
In this book, children learn that dogs live in extended family groups called packs. A dog's human family quickly becomes a puppy's new pack. There are all kinds of things a puppy must learn, such as housetraining, coming when called or walking on a leash. My Dog also provides information about the things dogs do best, like following a scent, and describes what dogs like and don't like. Why do dogs wag their tails, and why do they get so excited about going on walks?
The book ends with a survey of the amazing variety of dogs in the world: the big and the small, plump and slender, the long- and short-haired breeds, the short-nosed and long-nosed breeds, and more.
About the Series
WWW Junior is a unique invitation to discover the world in a playful way. The junior series features a compact format with large, movable flaps for kids thirsty for knowledge. Centered on who-what-how questions, the titles in this series take on fascinating subjects. The questions of 2- to 4-year-olds are to a large extent answered by information contained in the illustrations, complemented by clear, friendly texts.
The Author
Patricia Mennen was born in 1961 in Augsburg. While she was studying German, art history and theater, she completed internships with various daily newspapers. After working as a children's book editor for six years and having a daughter, she began writing books. Today she lives with her family in southern Germany and Provence, France. The freelance author says that the curiosity of a child has never left her, and she tries to see the world with the eyes of a child.
The Illustrator
Ursula Weller was born in Buenos Aires, Argentina. She chose drawing and painting as her focus of study at the Institution for Organization in Pforzheim. She then worked as a jewelry designer and illustrated title pages for children's books part time. She has devoted herself primarily to children's illustrations since 2003.
Rights Sold
Hungarian, Italian (worldwide), Spanish