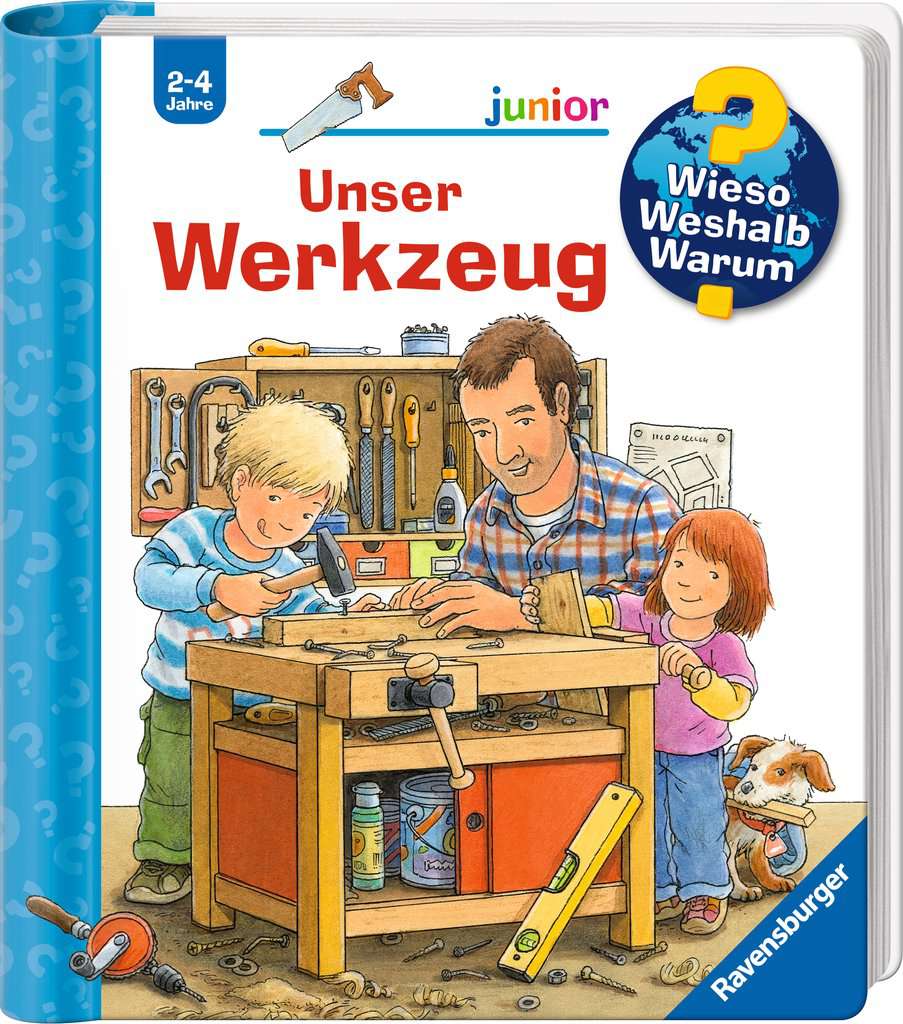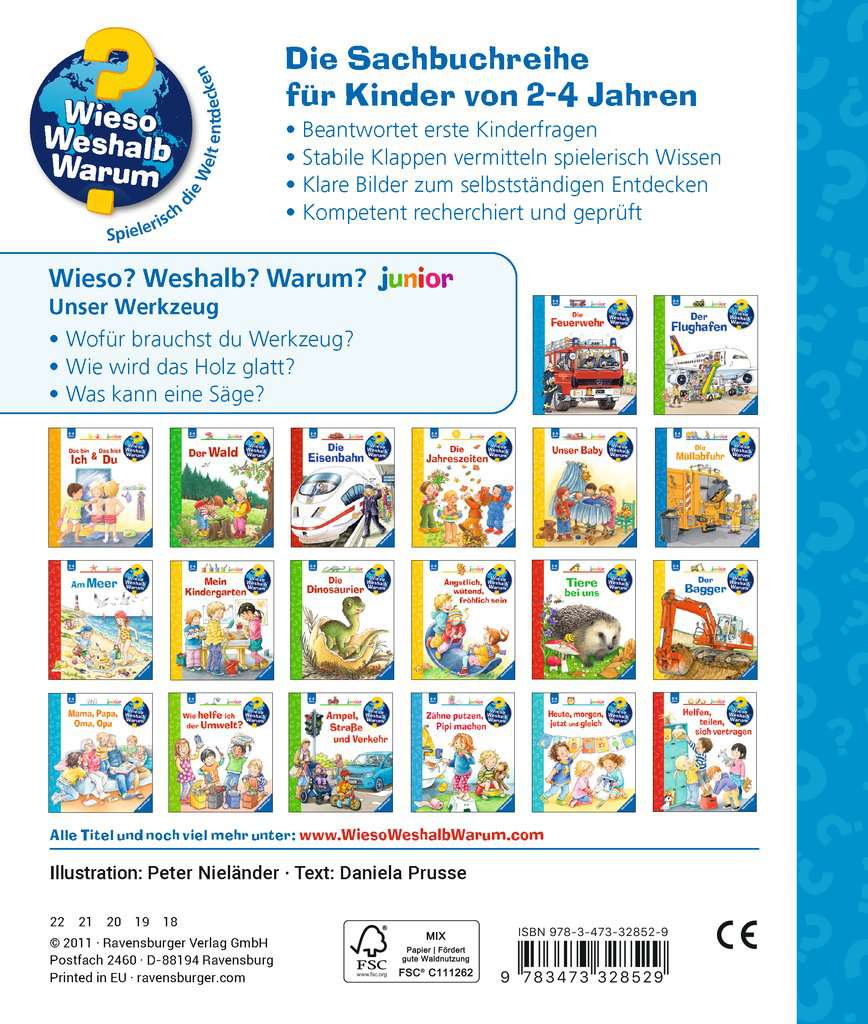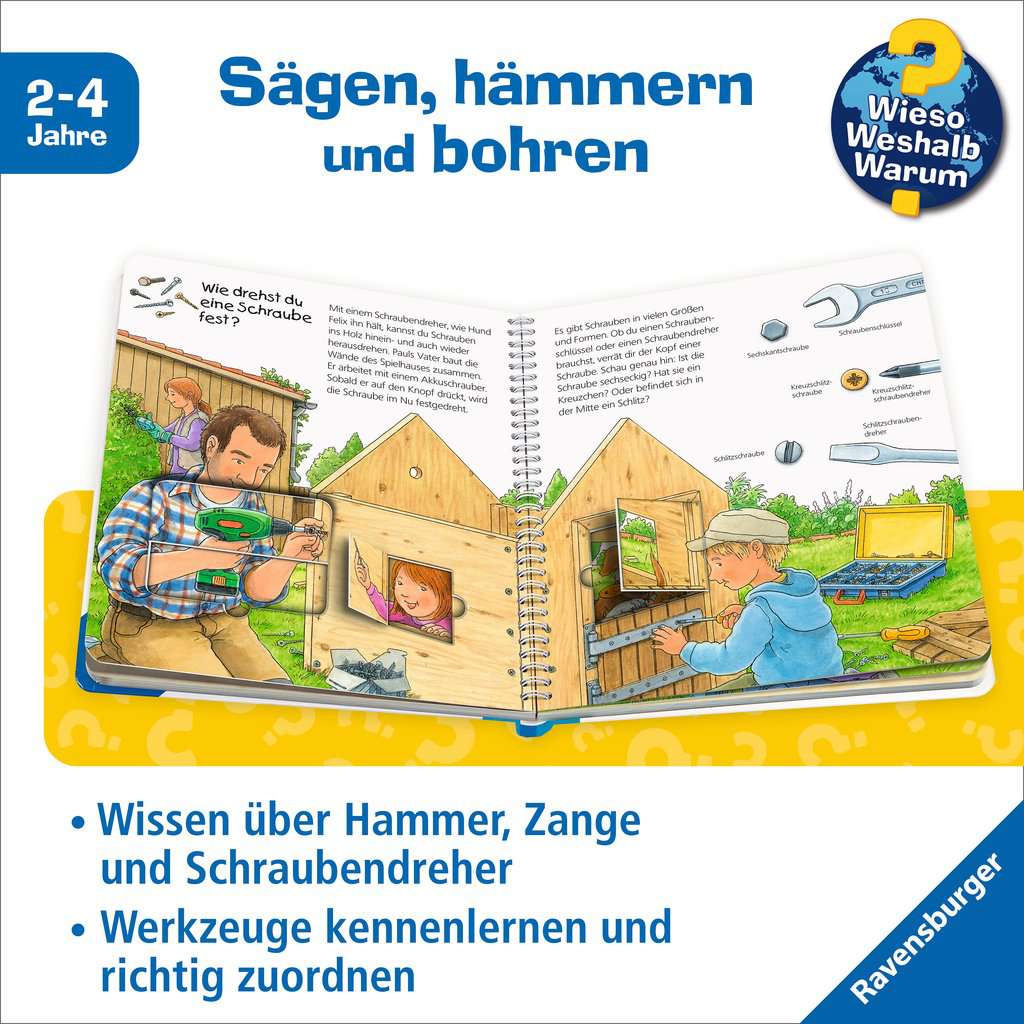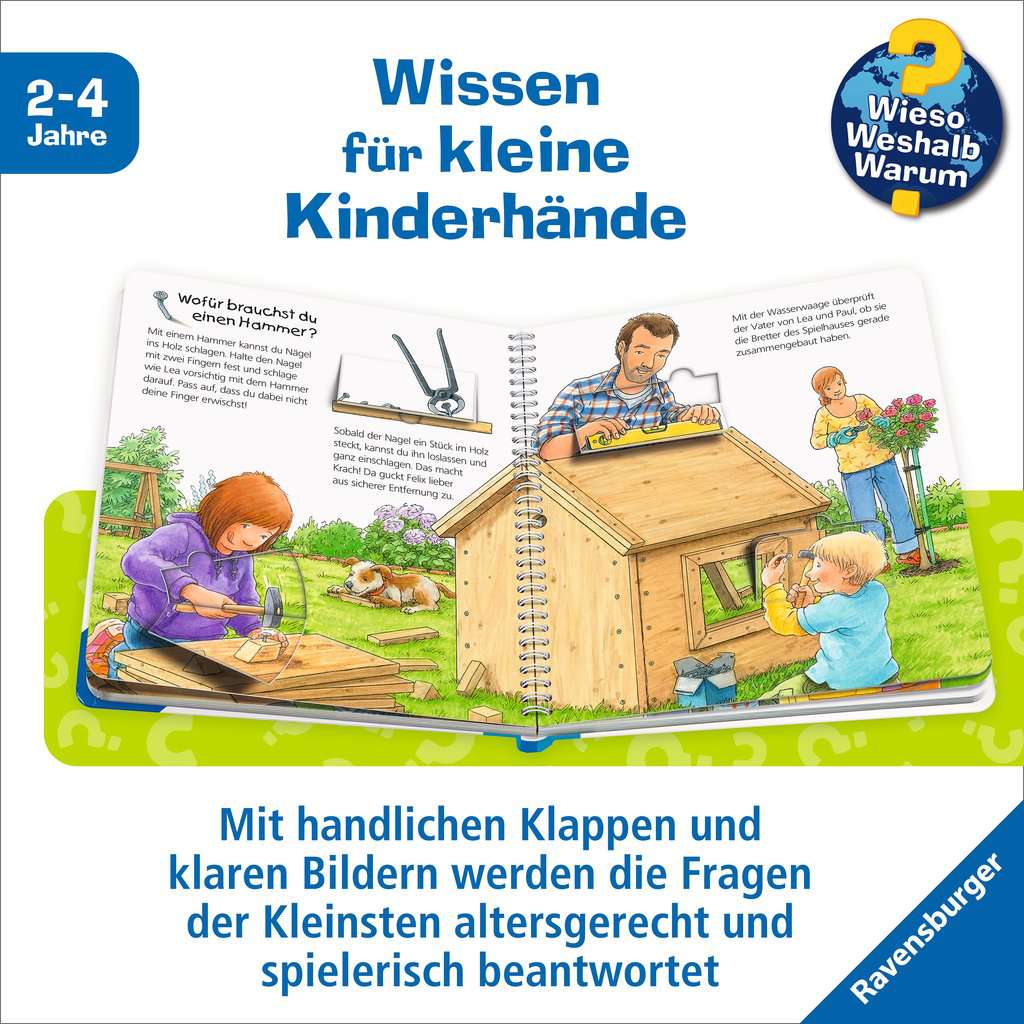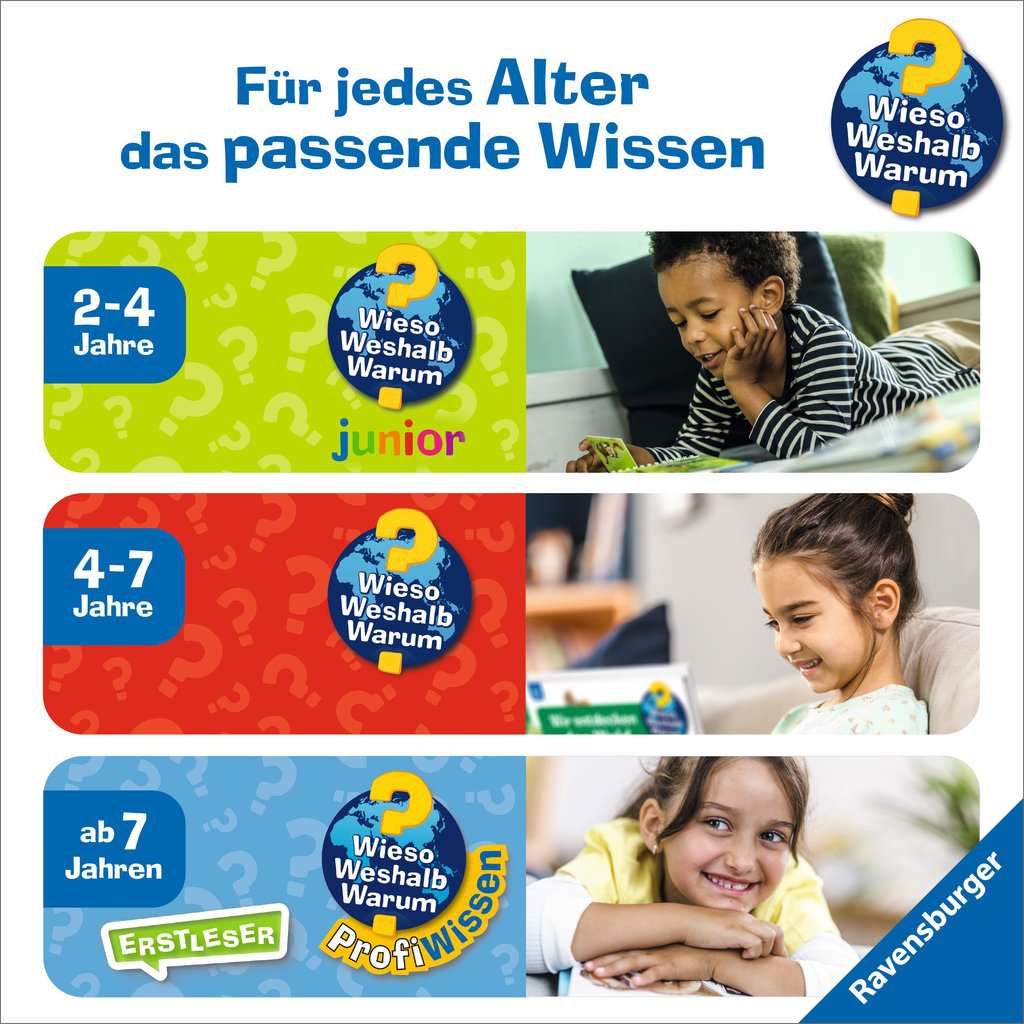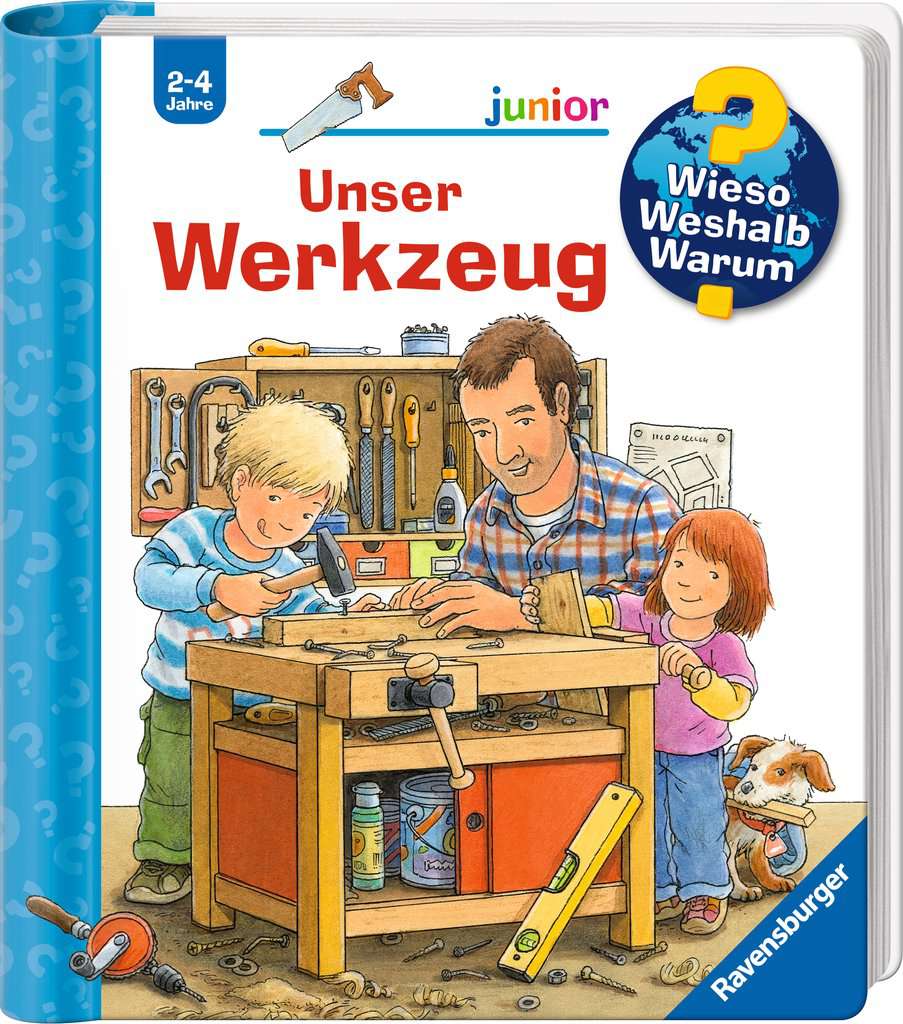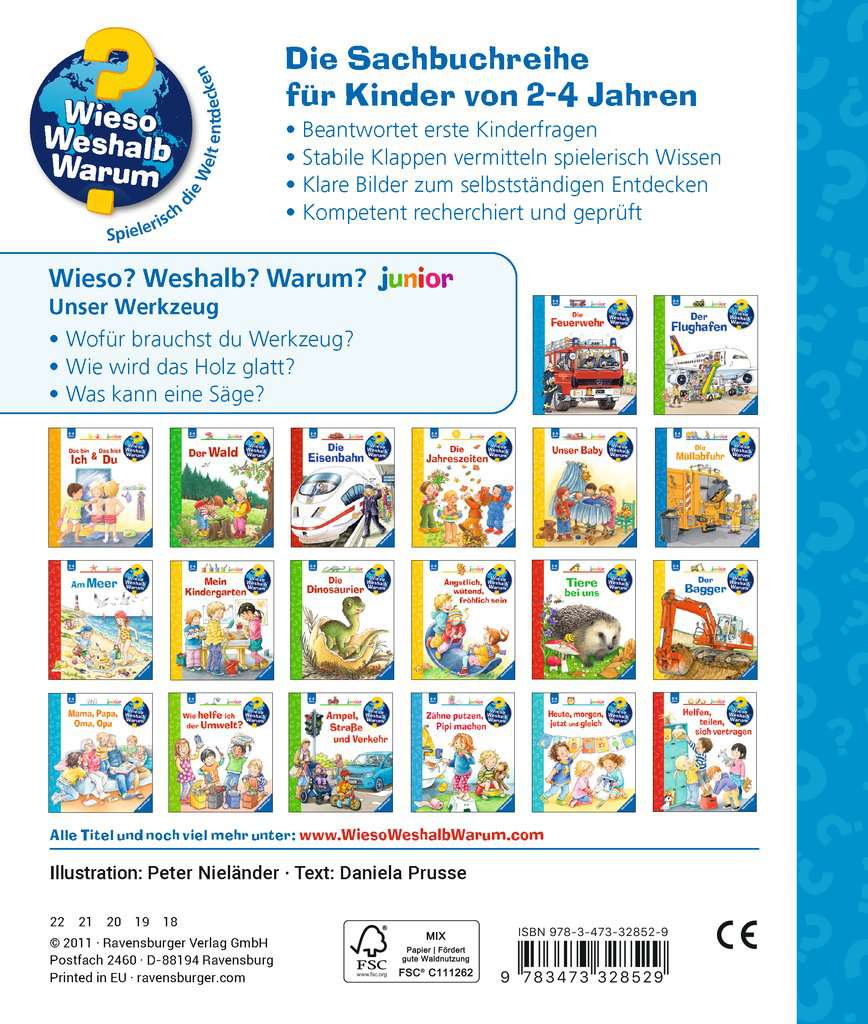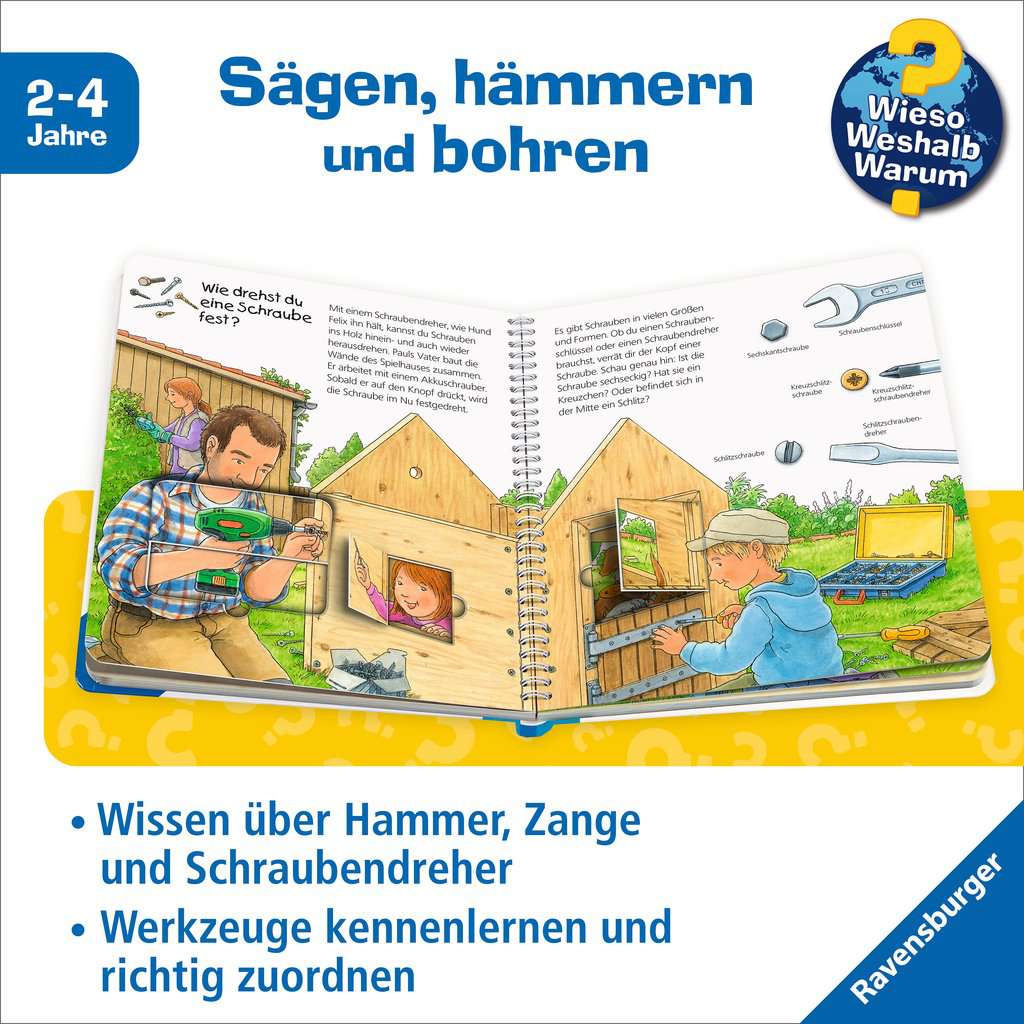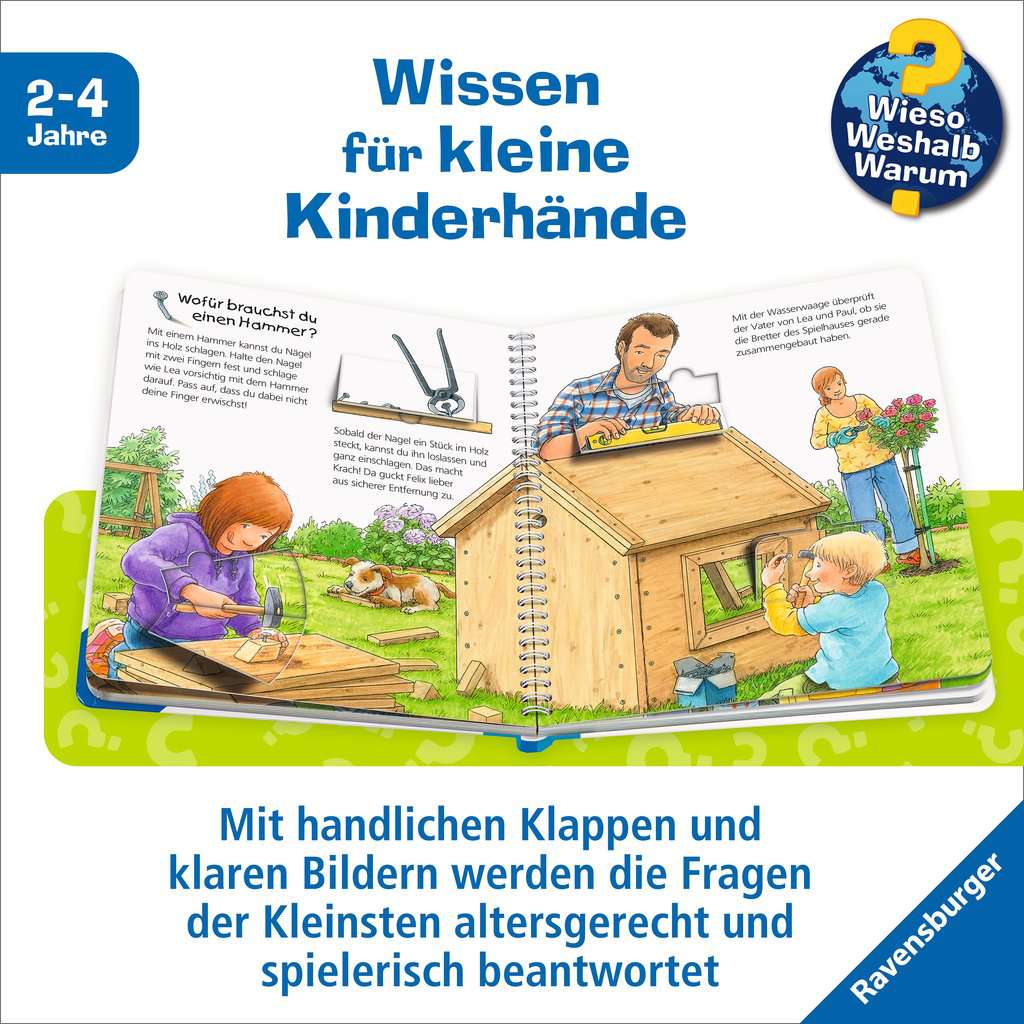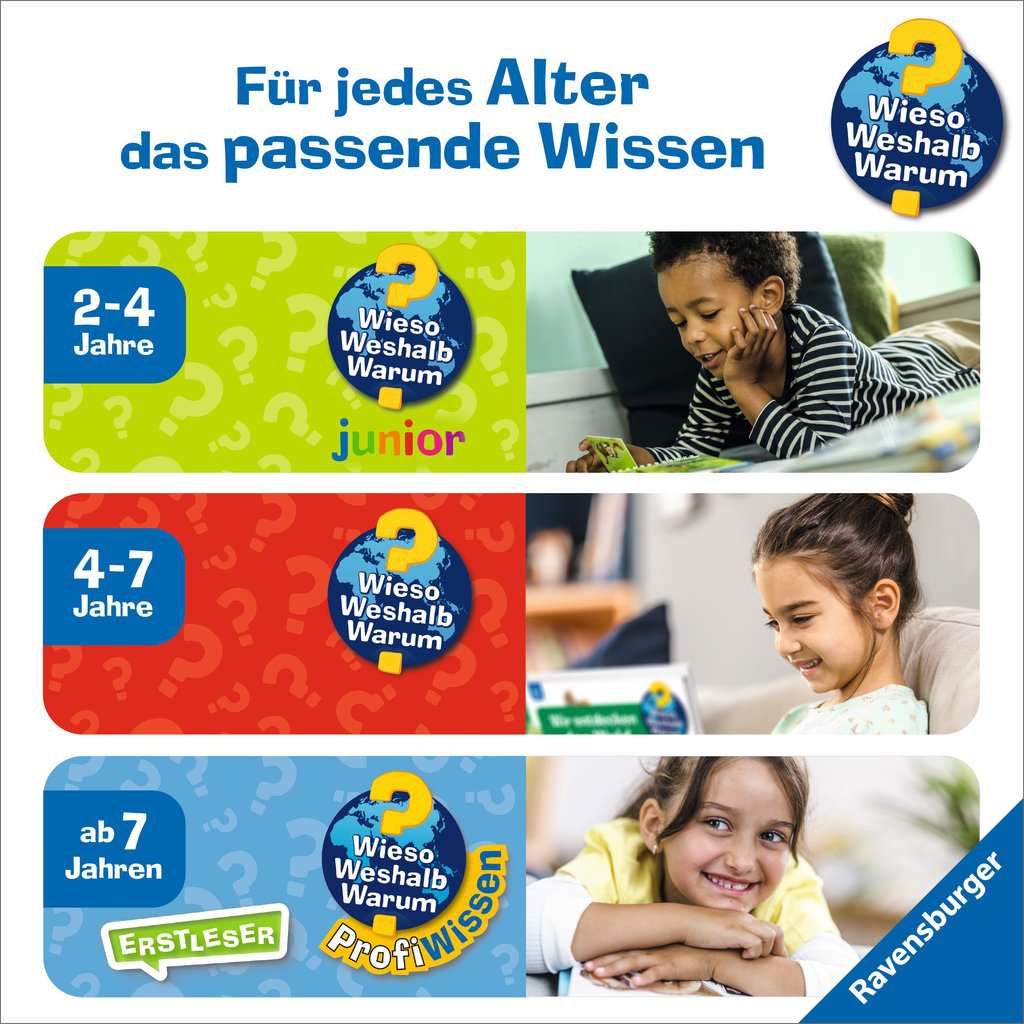 Why? Why? Why? Junior (Vol. 40) Our Tools
Wieso? Weshalb? Warum? junior, Band 40: Unser Werkzeug
View all books in the series
With this "Why? Why? Why? Junior" title, very young children get to know the most important tools and what they are used for.


WWW Junior has sold over 6 million copies in Germany

WWW Junior has been translated into 16 languages

With playful elements, flaps to lift and windows to peer through

16 pp
2 years +
18 x 19,7 cm
EUR 11.99
January 2011
Wire-O
978-3-473-32852-9
• With flaps and half-punchings.
Content
Children not only enjoy watching mom and dad work with tools - what they would really like is to take hold of the tools and hammer, saw, sand and drill alongside their parents. Paul, Lea and their father want to build a playhouse. In the basement of their home, we see where the tools are stored. First, the building team clamps wood into a vice and cuts it to the right length with a ruler and saw. Next the wood is sanded and smoothed. Paul uses a gimlet to drill small holes into the wood, while his father uses the electric drill. Screwdrivers and wrenches are also needed. Lea has to be careful of her fingers while she's hammering. Nails hammered in crooked can be pulled out again with pliers. Paul's father uses a level to make sure the boards are straight. Finally, the playhouse is brightly decorated with paint, brushes and paint rollers. And as the final step, young readers can play a clean-up game, putting all the tools back where they belong.
About the Series
WWW Junior is a unique invitation to discover the world in a playful way. The junior series features a compact format with large, movable flaps for kids thirsty for knowledge. Centered on who-what-how questions, the titles in this series take on fascinating subjects. The questions of 2- to 4-year-olds are to a large extent answered by information contained in the illustrations, complemented by clear, friendly texts.
The Author
Daniela Prusse was born in Glarus, Switzerland, in 1968. Daniela Prusse worked as an elementary school teacher for thirteen years before training in electronic publishing and becoming an editor. Writing and language have always been very important to Daniela Prusse; she easily communicates in six different languages.
The Illustrator
Peter Nieländer was born in 1969 and studied design at University. Today he works free lance as an independant illustrator and grafic designer for various advertising agencies and publishers. He works with two other grafic designers in a large studio loft in the old freight station in Münster. In his illustrations, Peter Nieländer tries to capture momentary shots with which he hopes to entertain the reader and observer enjoyably.
Rights Sold
Bulgarian, Czech, Italian, Romanian, Swedish