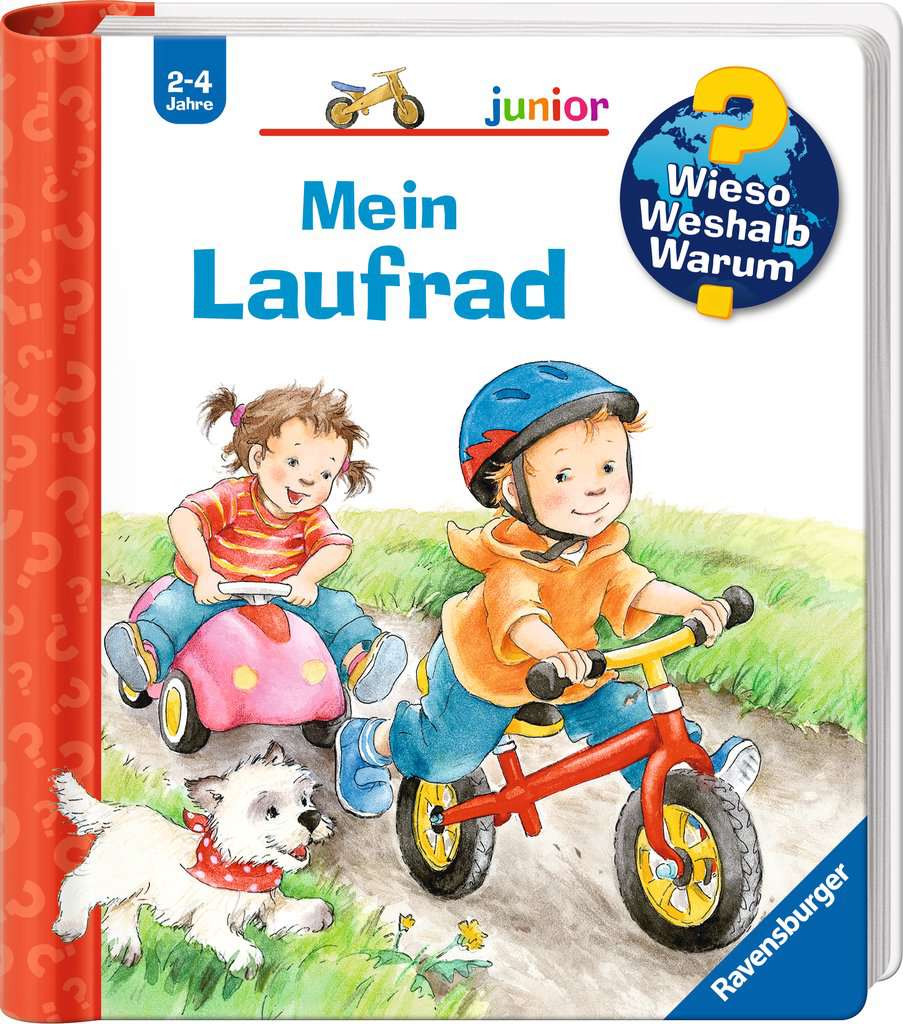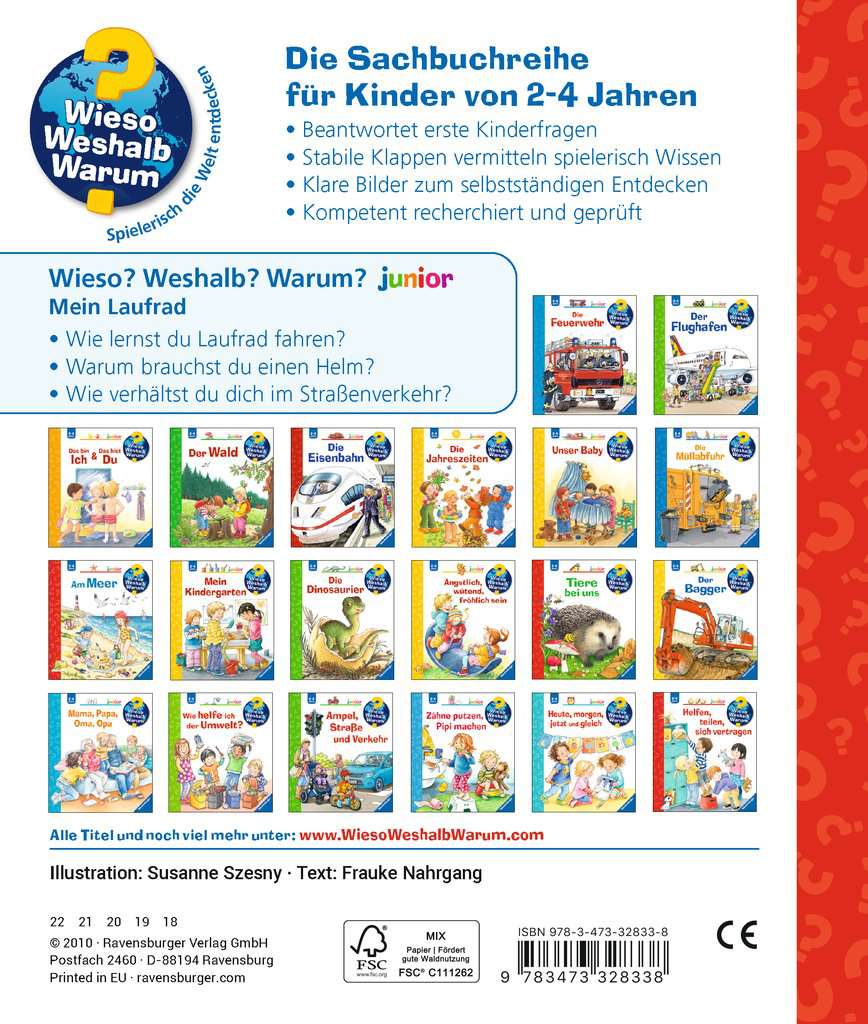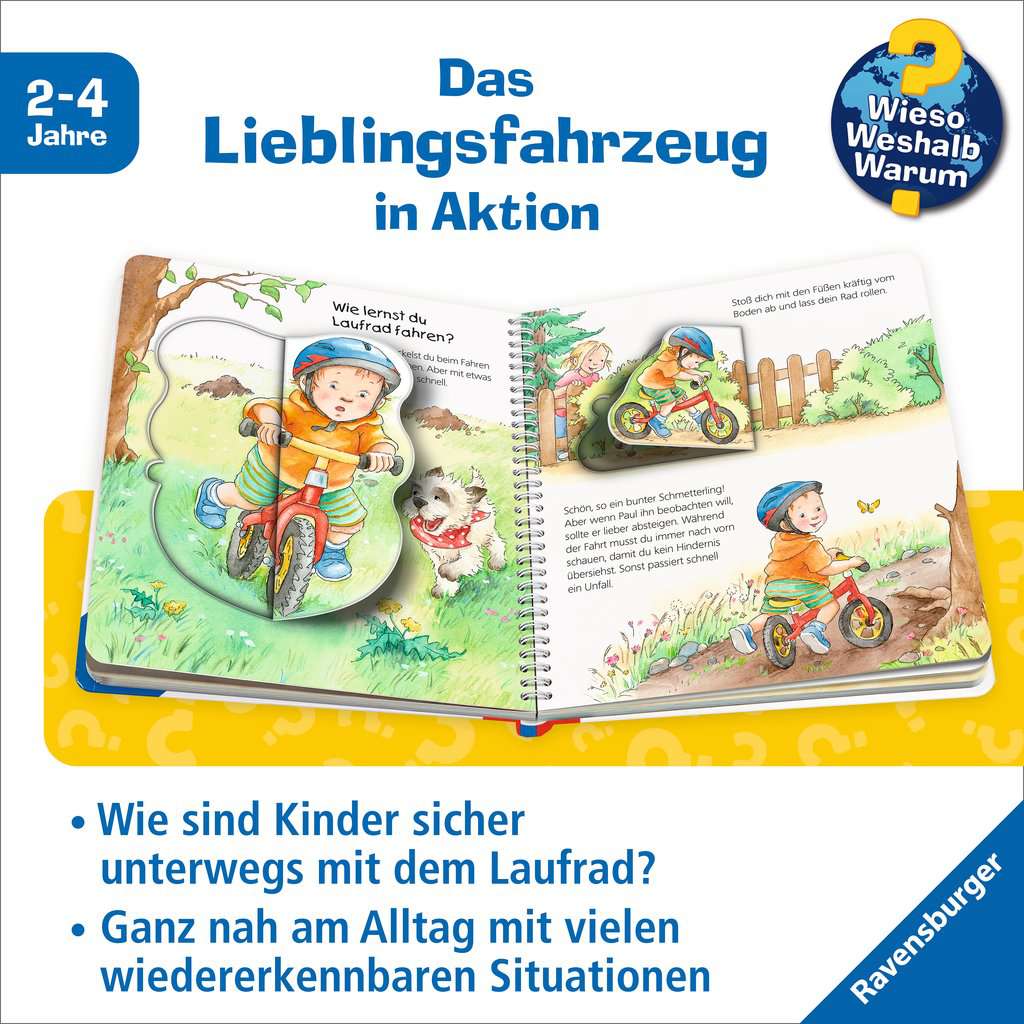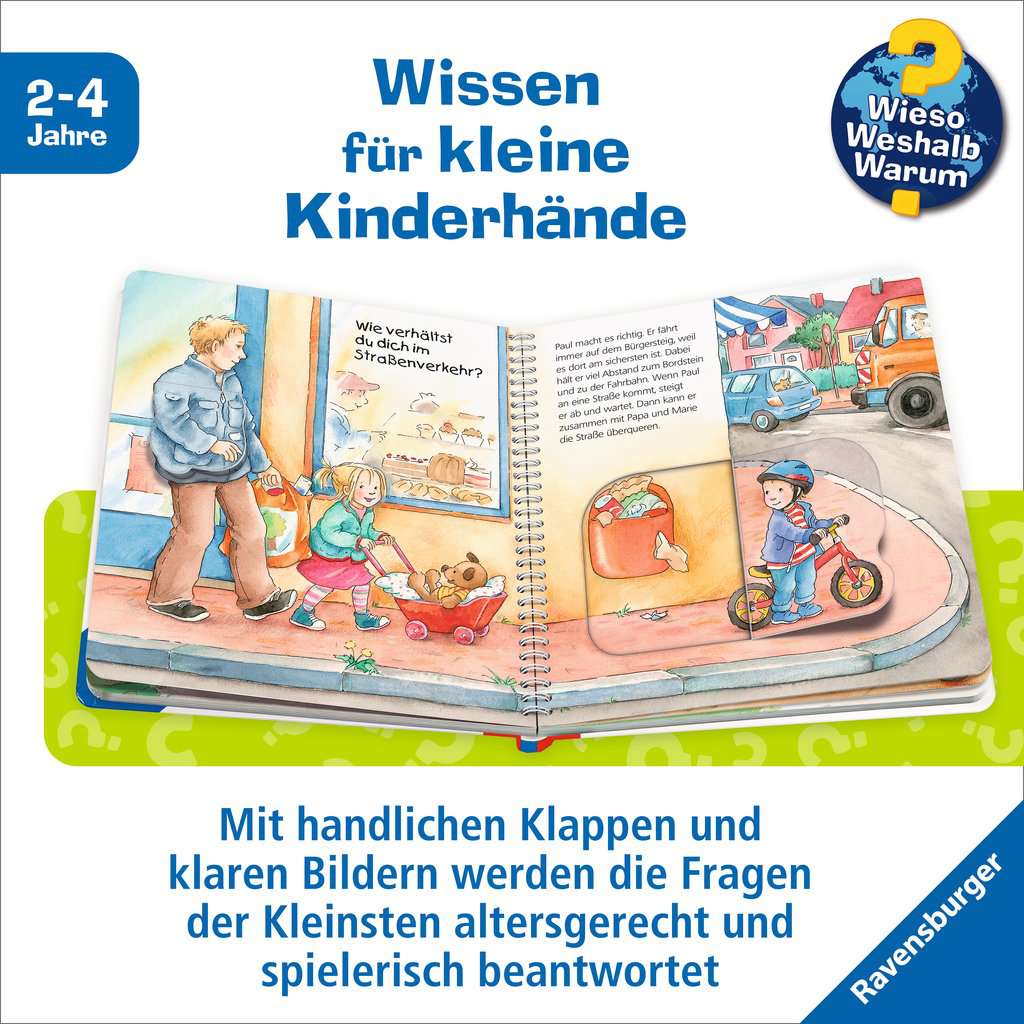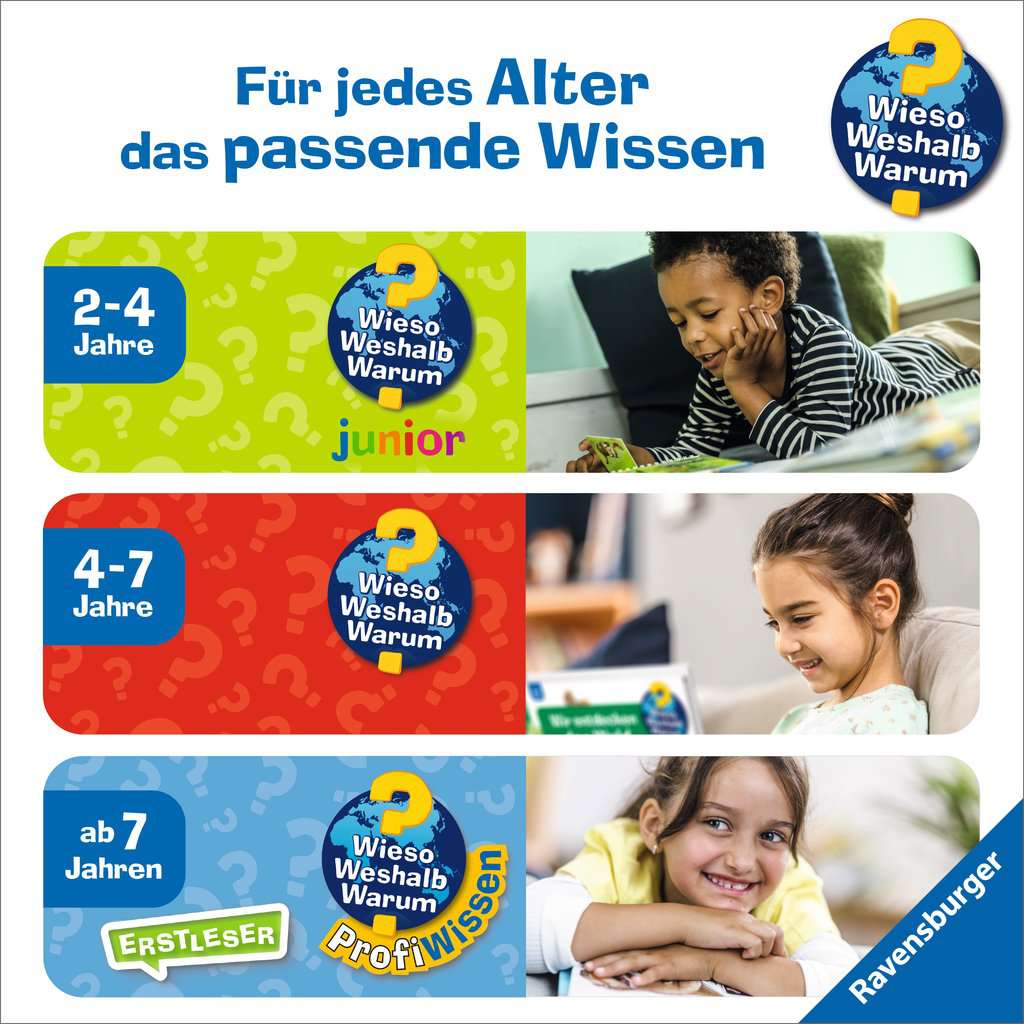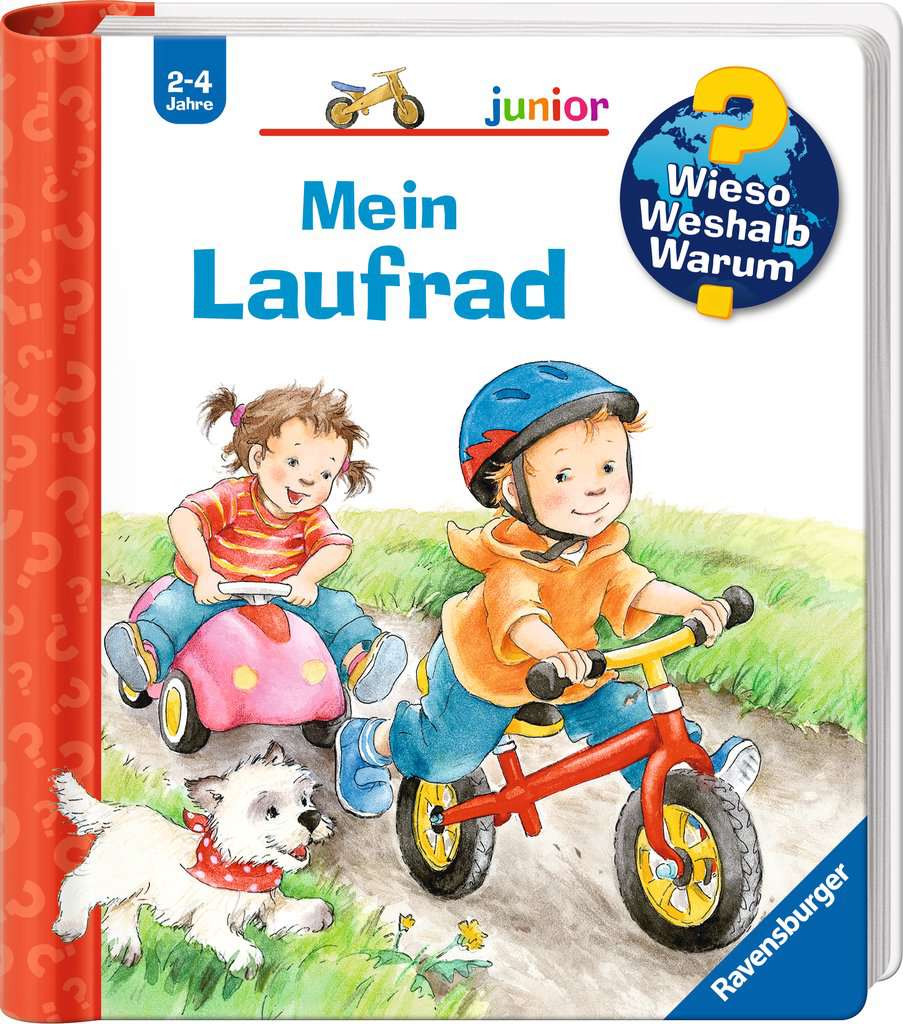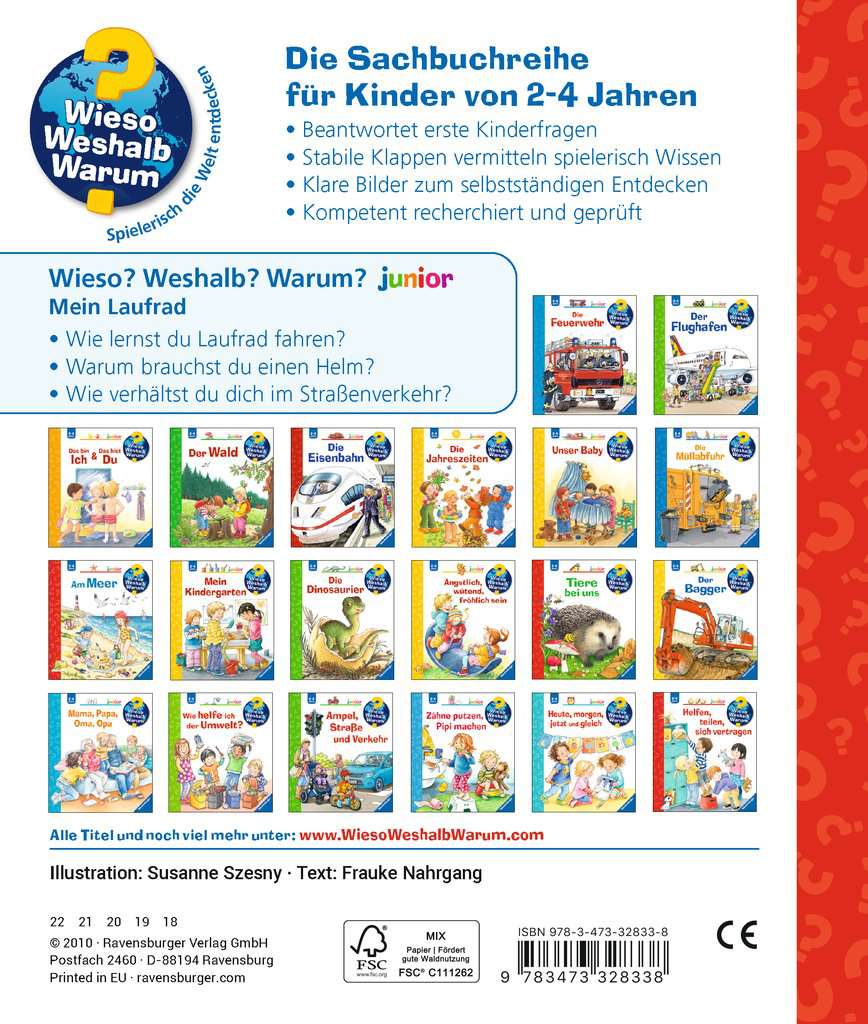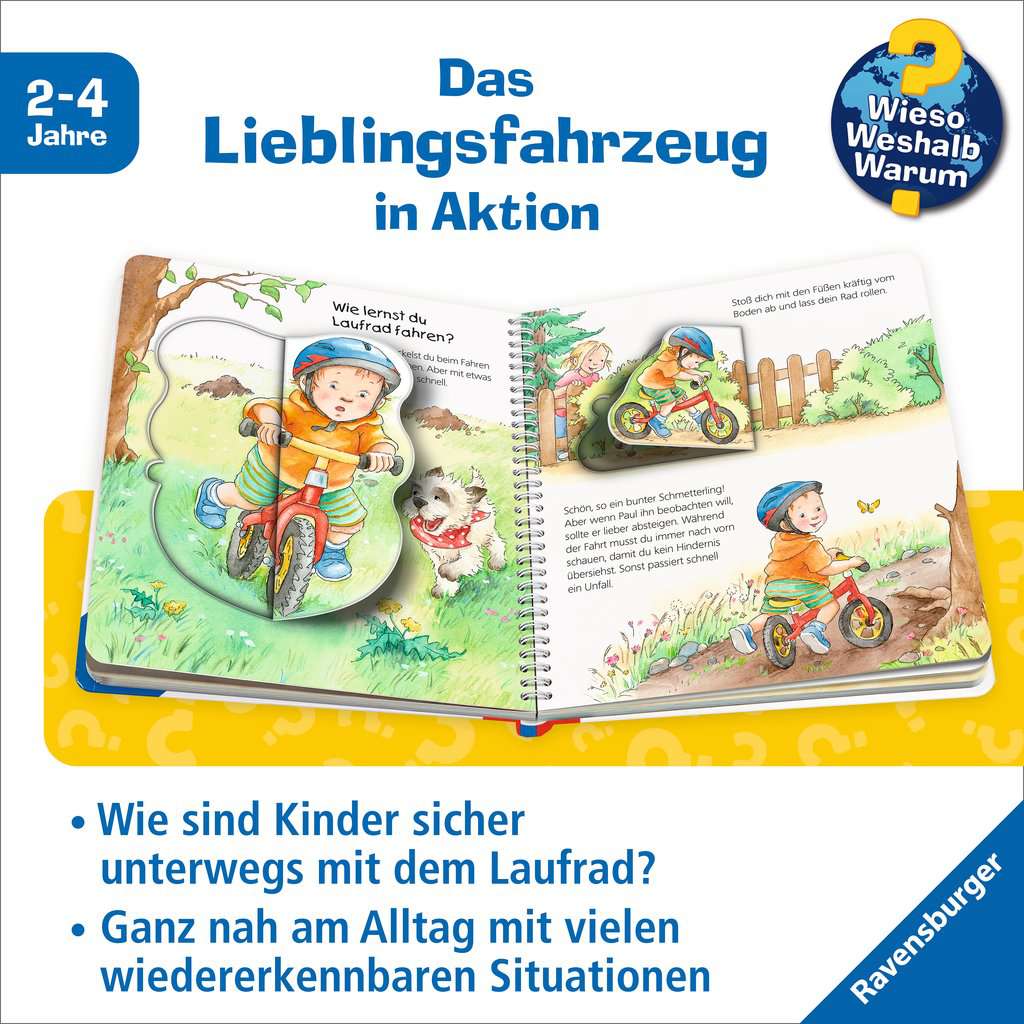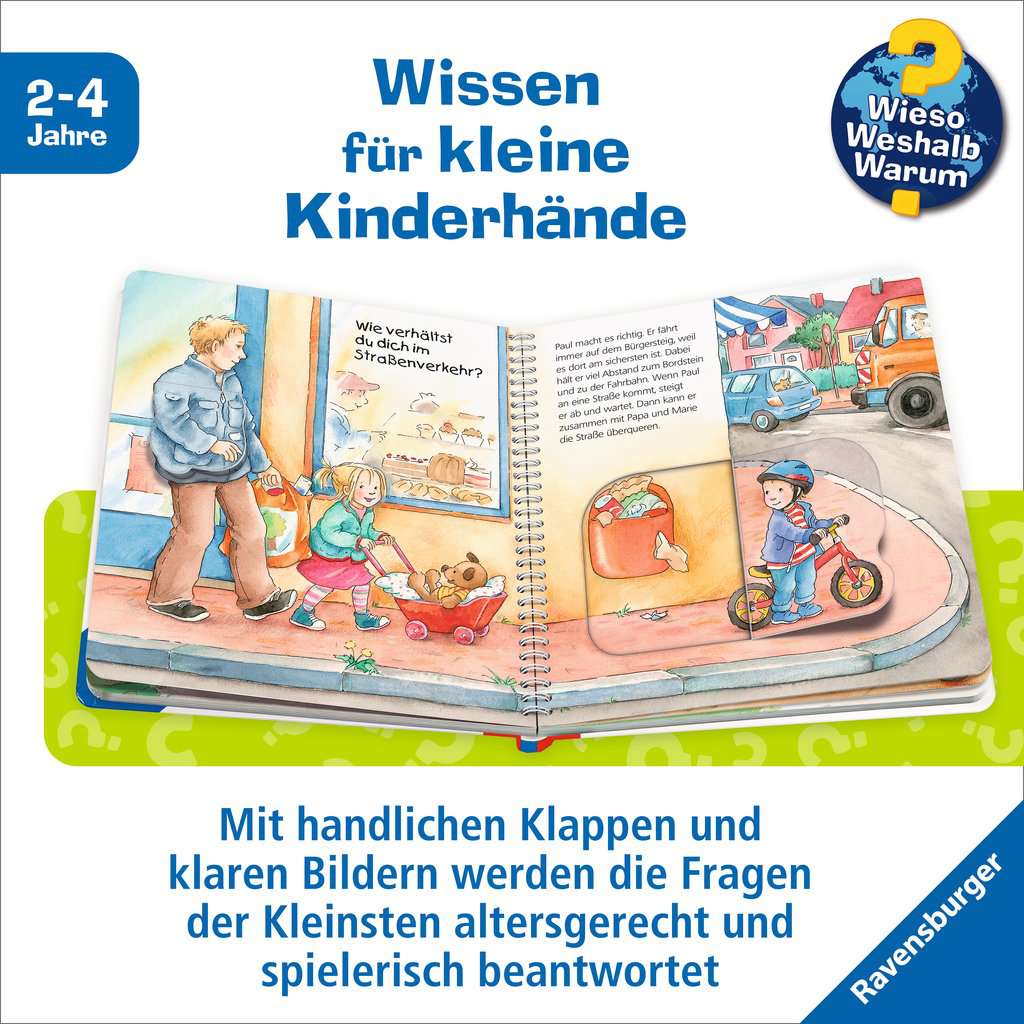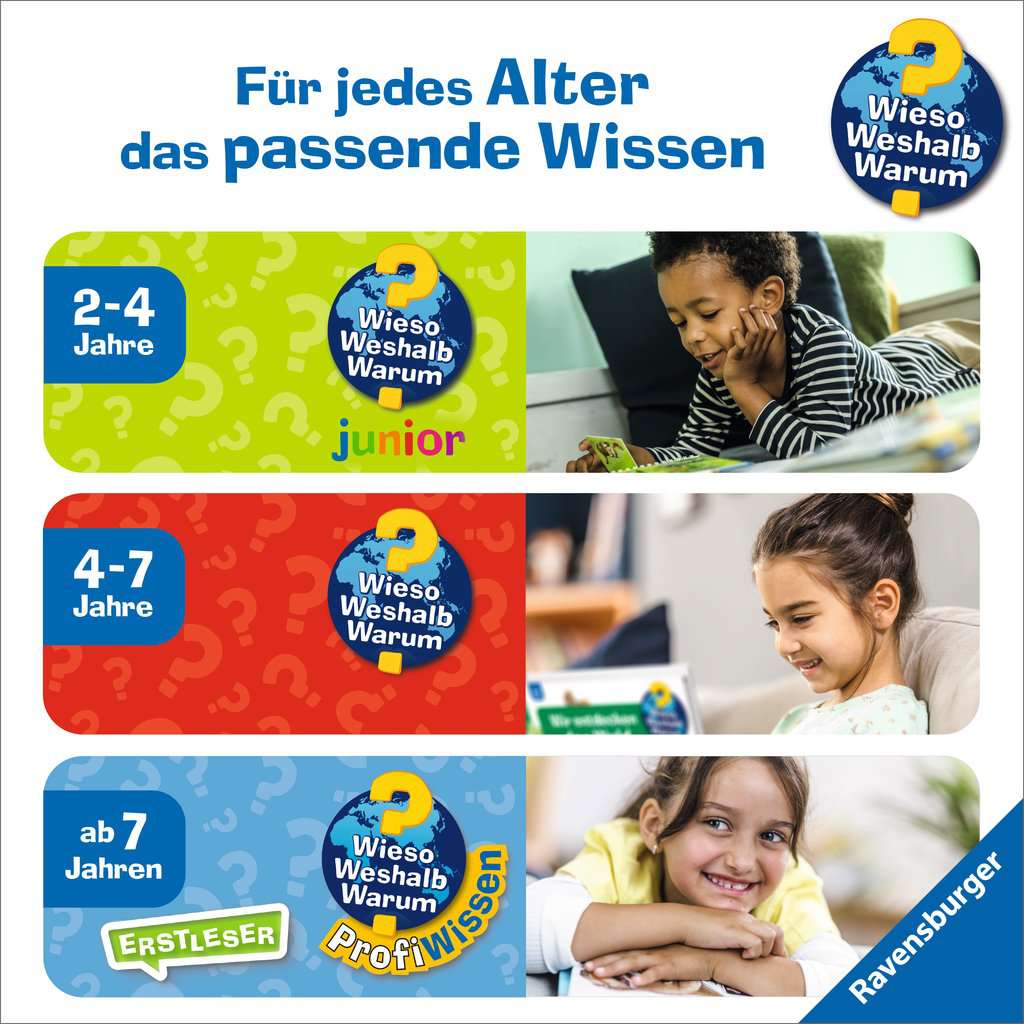 Why? Why? Why? Junior (Vol. 37): My Running Bike
Wieso? Weshalb? Warum? junior, Band 37: Mein Laufrad
View all books in the series
The running bike, a small two-wheel bike without pedals, is becoming more and more popular. Next to tricycles and push cars, they are hands-down favorites with toddlers.


WWW Junior has sold over 6 million copies in Germany

WWW Junior has been translated into 16 languages

With playful elements, flaps to lift and windows to peer through

16 pp
2 years +
18 x 19,7 cm
EUR 11.99
May 2010
Wire-O
978-3-473-32833-8
• With flaps and half-punchings.
Content
Even toddlers enjoy feeling a breeze on their face. Next to tricycles and push cars, the running bike, a small two-wheel bike without pedals, is becoming very popular. Even if it's a little wobbly at first, within a short time many young speedsters are almost as big as the grownups on their bikes. The occasional scraped knee is sure to result, but there's nothing to do but get back up and race away - wearing a helmet, of course! All young riders will recognize themselves and their running bike in many familiar situations.
About the Series
WWW Junior is a unique invitation to discover the world in a playful way. The junior series features a compact format with large, movable flaps for kids thirsty for knowledge. Centered on who-what-how questions, the titles in this series take on fascinating subjects. The questions of 2- to 4-year-olds are to a large extent answered by information contained in the illustrations, complemented by clear, friendly texts.
The Author
Frauke Nahrgang was born in 1951 in Stadtallendorf, where she lives today with her husband and two children. She has been working as a primary school teacher since 1976 and enjoys teaching school beginners most of all. At school she began to write texts for beginners, and she has been writing children's books since 1987. Frauke Nahrgang watches children very carefully and is interested in how they make contact, talk and communicate with each other. She transfers these observations strikingly into the stories in her picture books.
The Illustrator
Susanne Szesny was born in 1965. She studied visual communication in Münster and received a diploma in design. After her studies, she worked freelance as an illustrator of games books, board books and picture books. In her opinion, a book should transport an inner value (a message, a teaching) and be a source of inspiration for children and adults equally. With her pictures she tries to build a bridge between the emotional worlds of children and adults.
Rights Sold
Hungarian, Romanian