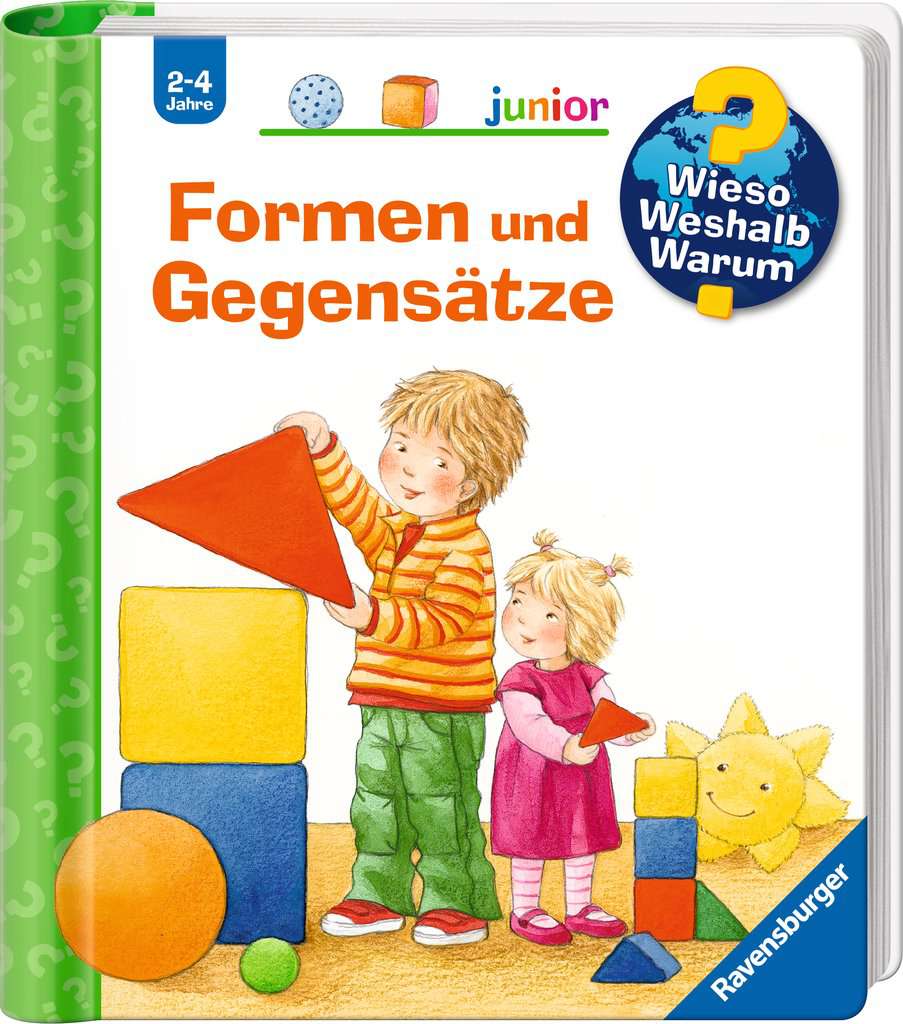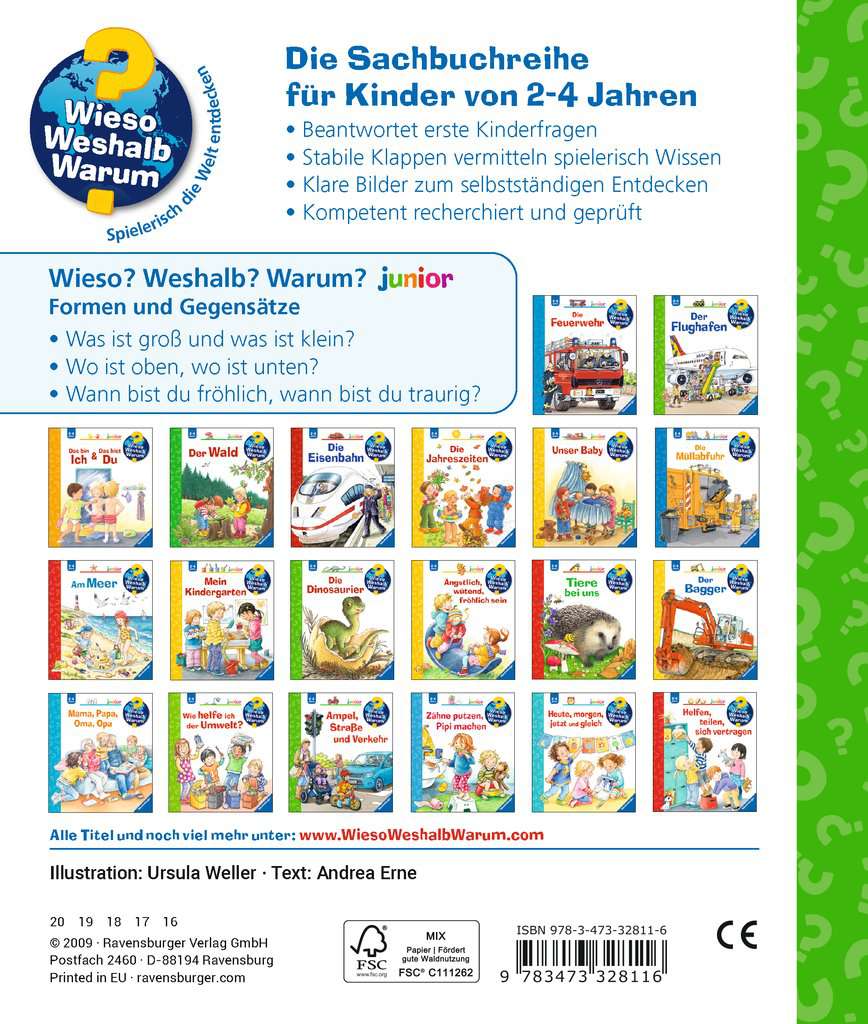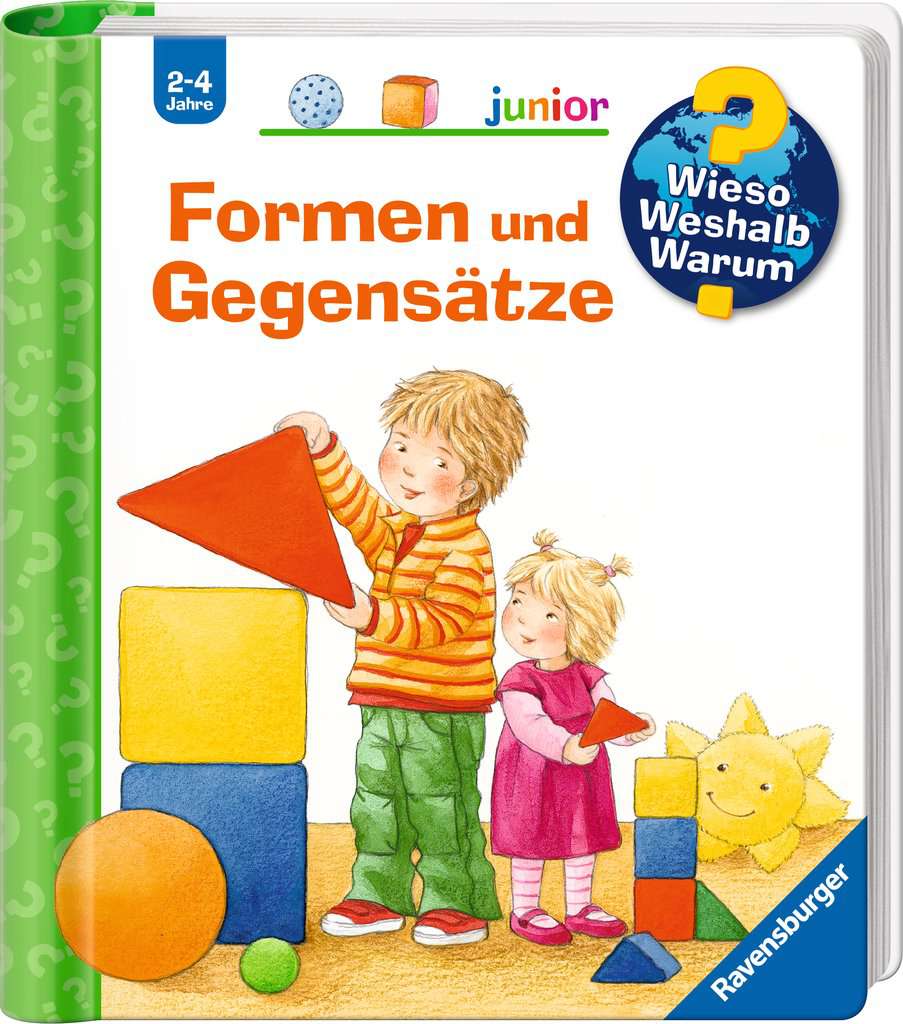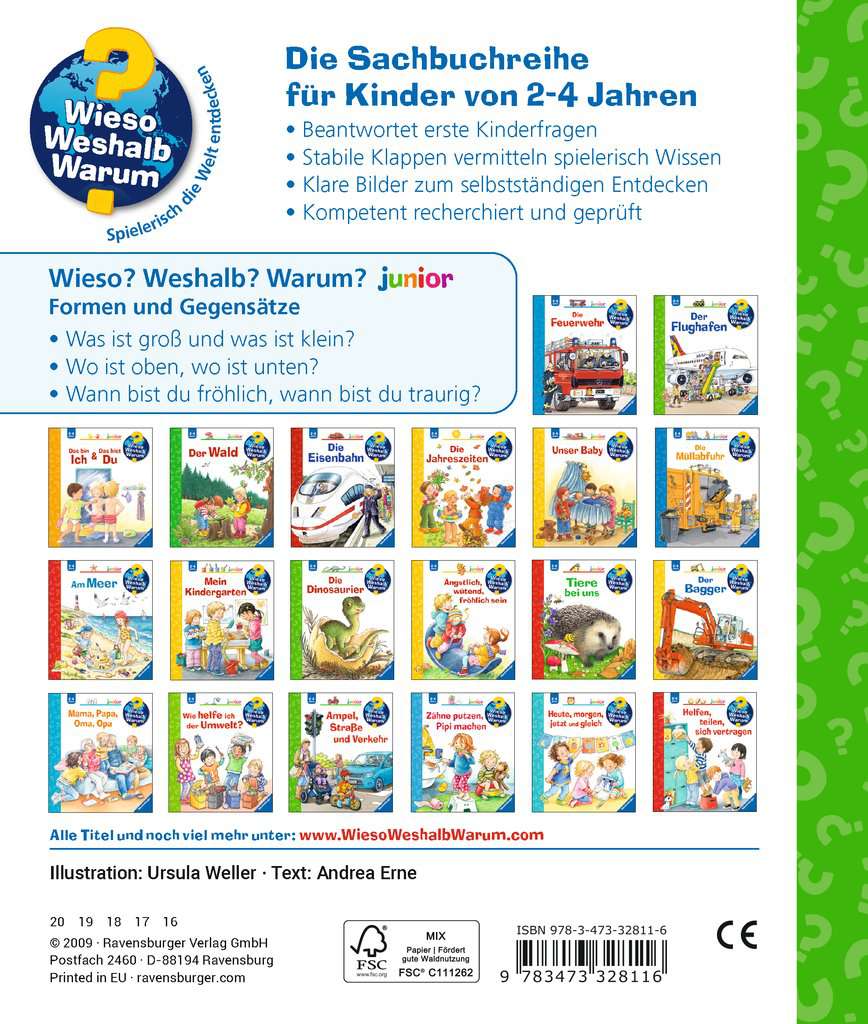 Why? Why? Why? Junior (Vol. 31): Shapes and Opposites
Wieso? Weshalb? Warum? junior, Band 31: Formen und Gegensätze
View all books in the series
Big and small, round and angular: Here very young children can learn to recognize and name the most important opposites and basic shapes. Colorful flaps and stencils to touch further their understanding.


WWW Junior has sold over 6 million copies in Germany

WWW Junior has been translated into 16 languages

With playful elements, flaps to lift and windows to peer through

16 pp
2 years +
18 x 19,7 cm
EUR 11.99
June 2009
Wire-O
978-3-473-32811-6
• With flaps and half-punchings.
Content
I am small and you are big. The plate is full, the glass is empty. During the day it's light, at night it is dark...
The world is full of opposites, and even toddlers want to be able to name them. This is sometimes difficult, but clear pictures and moveable flaps help children develop these skills and grasp the concepts while having fun. Basic shapes are also introduced in the book: circles, squares and triangles. Examples from children's everyday lives and shape stencils help children recognize that these forms are everywhere, just waiting to be discovered. Search-and-find pictures invite children to identify the opposites and shapes they've become familiar with.
About the Series
WWW Junior is a unique invitation to discover the world in a playful way. The junior series features a compact format with large, movable flaps for kids thirsty for knowledge. Centered on who-what-how questions, the titles in this series take on fascinating subjects. The questions of 2- to 4-year-olds are to a large extent answered by information contained in the illustrations, complemented by clear, friendly texts.
The Author
Andrea Erne was born in 1958 in Stuttgart, Germany. She studied German, politics and cultural studies and began her career as an editor for a daily newspaper. She then moved to a large children's book publisher, and later began working freelance as an editor and author for book publishers and newspapers.
The Illustrator
Ursula Weller was born in Buenos Aires, Argentina. She chose drawing and painting as her focus of study at the Institution for Organization in Pforzheim. She then worked as a jewelry designer and illustrated title pages for children's books part time. She has devoted herself primarily to children's illustrations since 2003.
Rights Sold
Catalan, Castilian, Chinese (worldwide without Hongkong, Taiwan, Macao), Hungarian, Romanian, Serbian, Slovakian, Turkish, Ukrainian