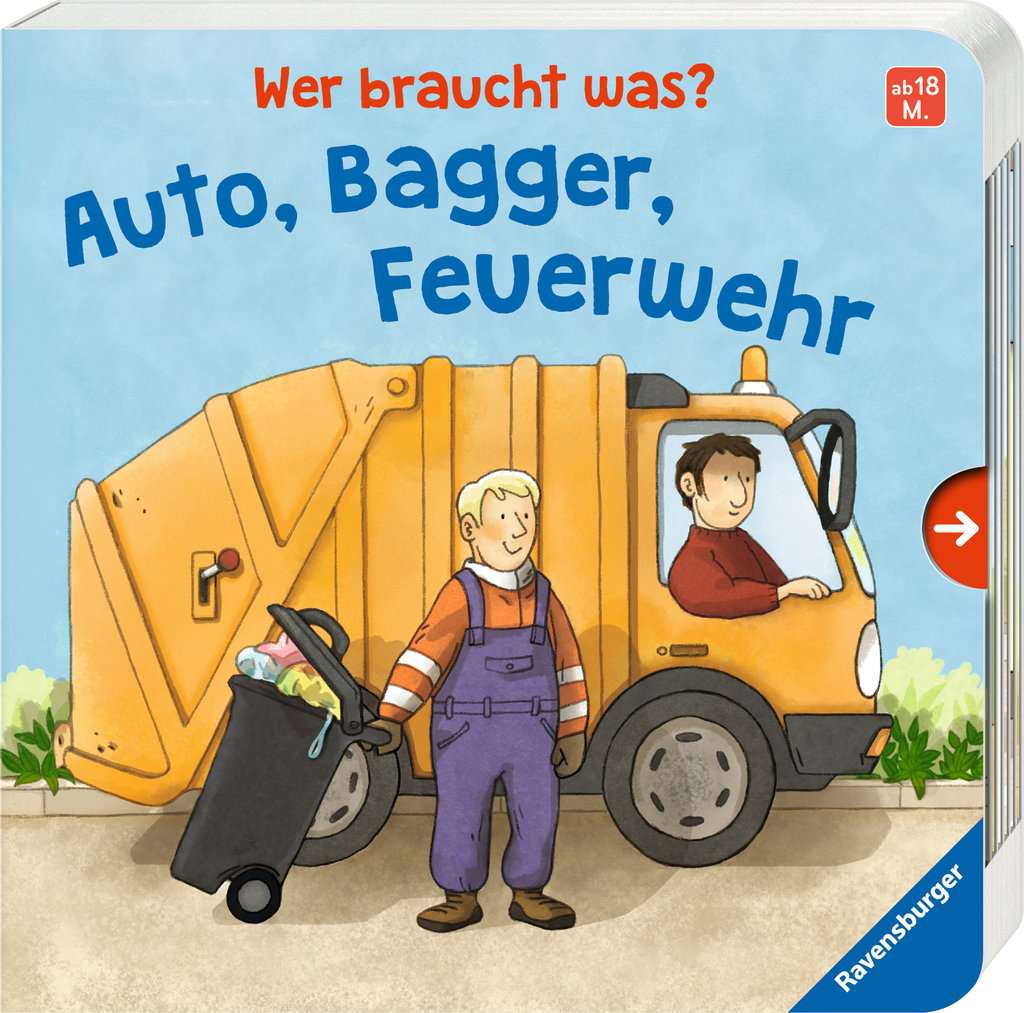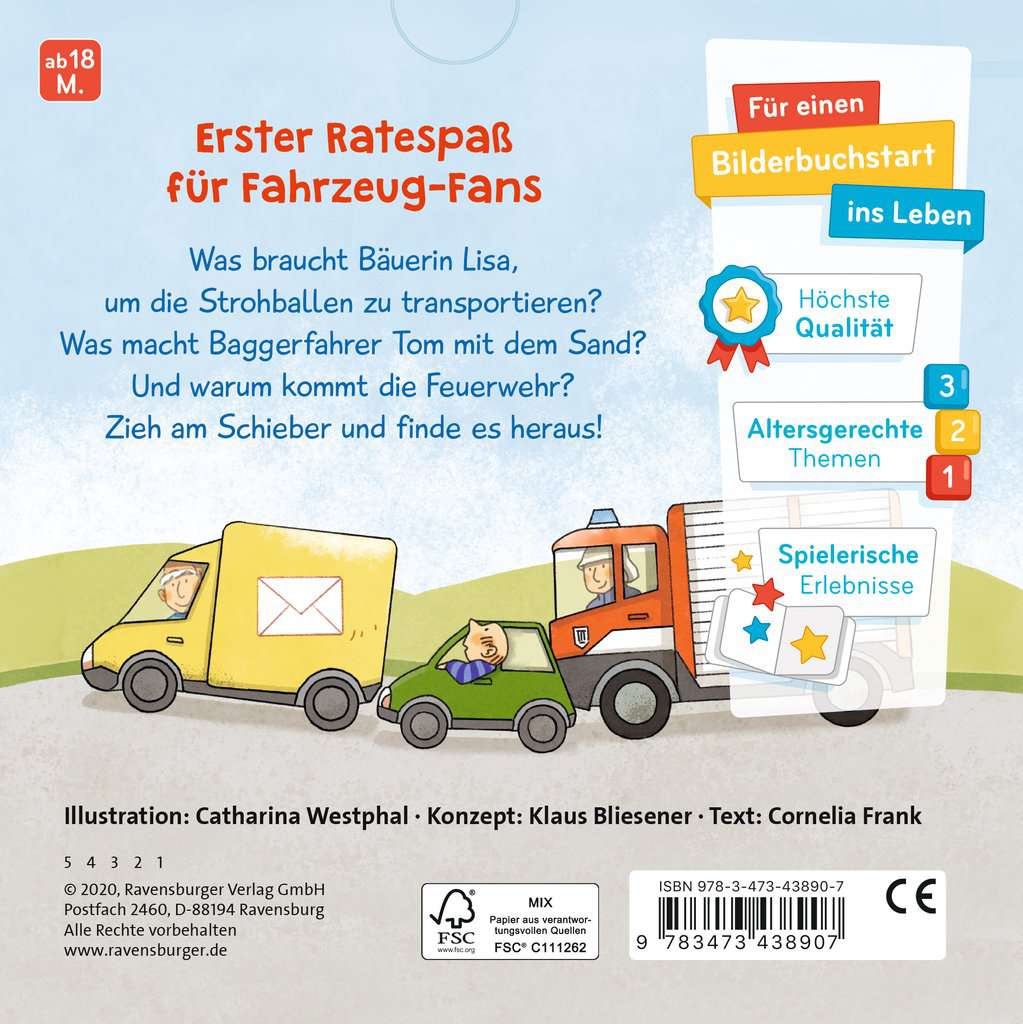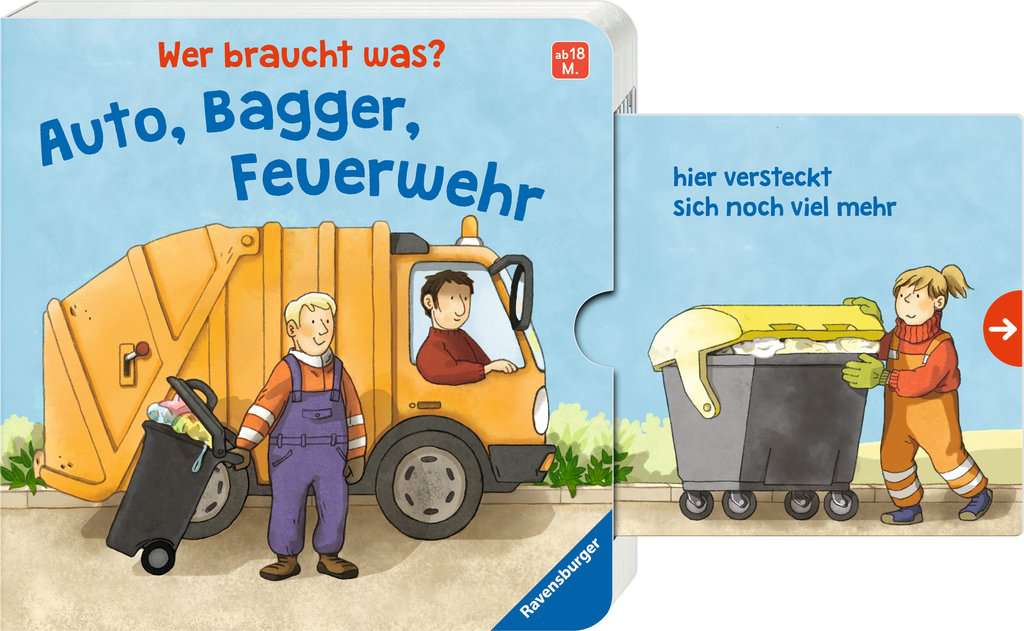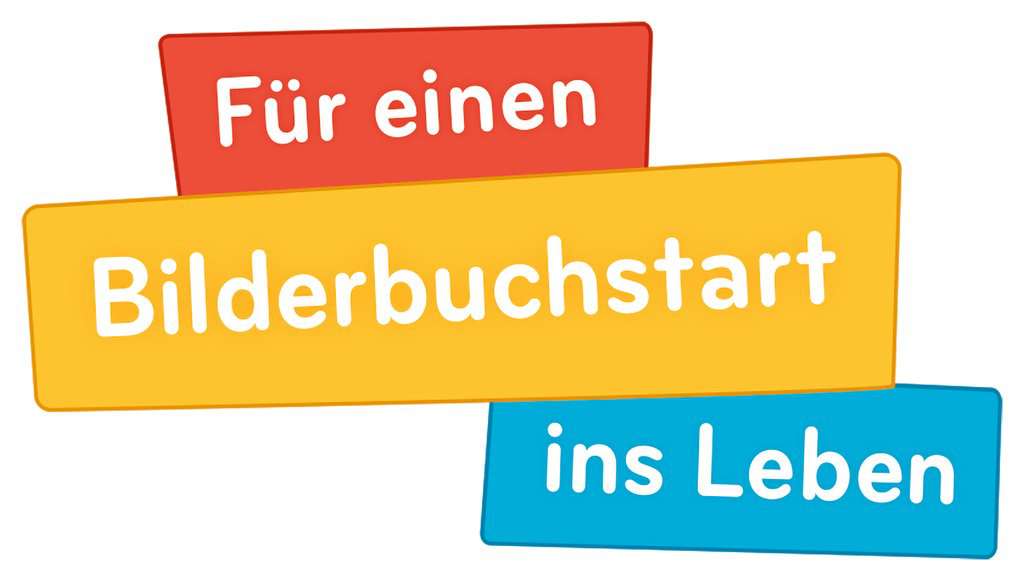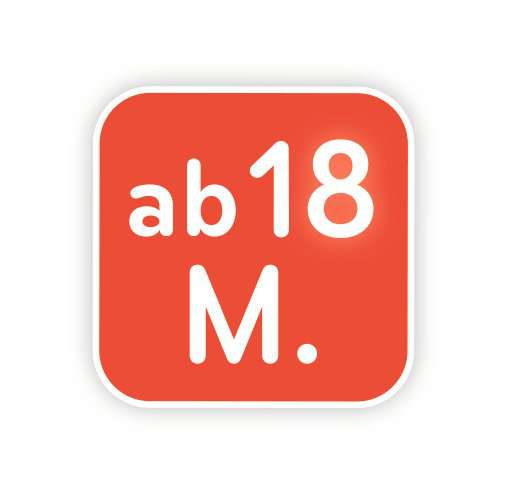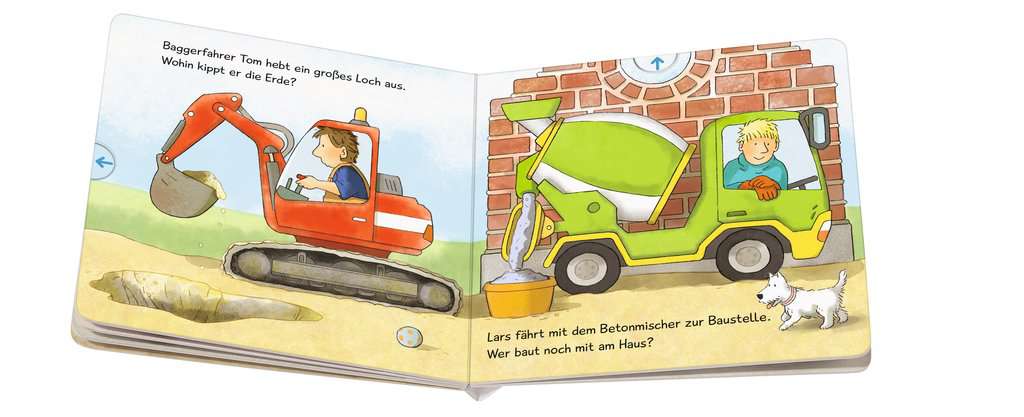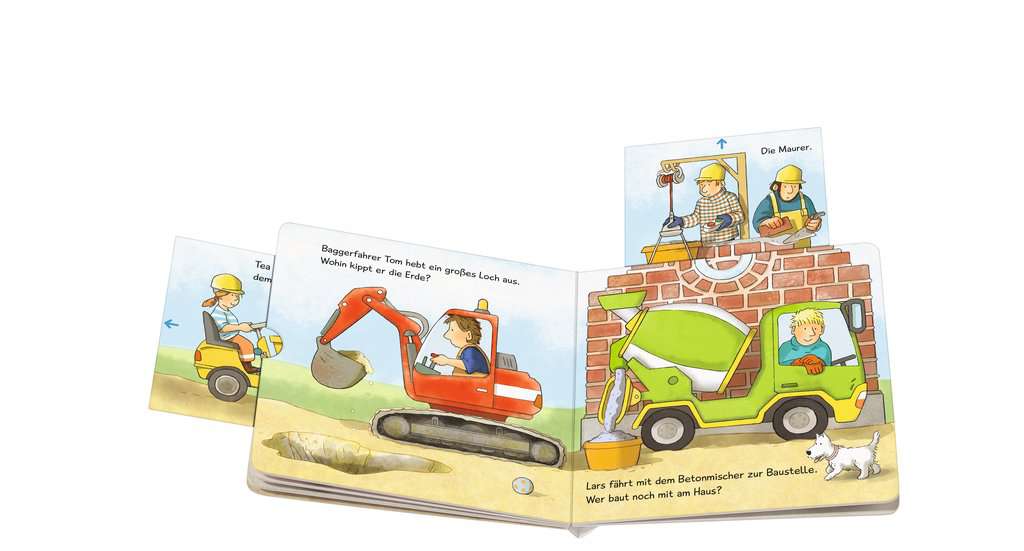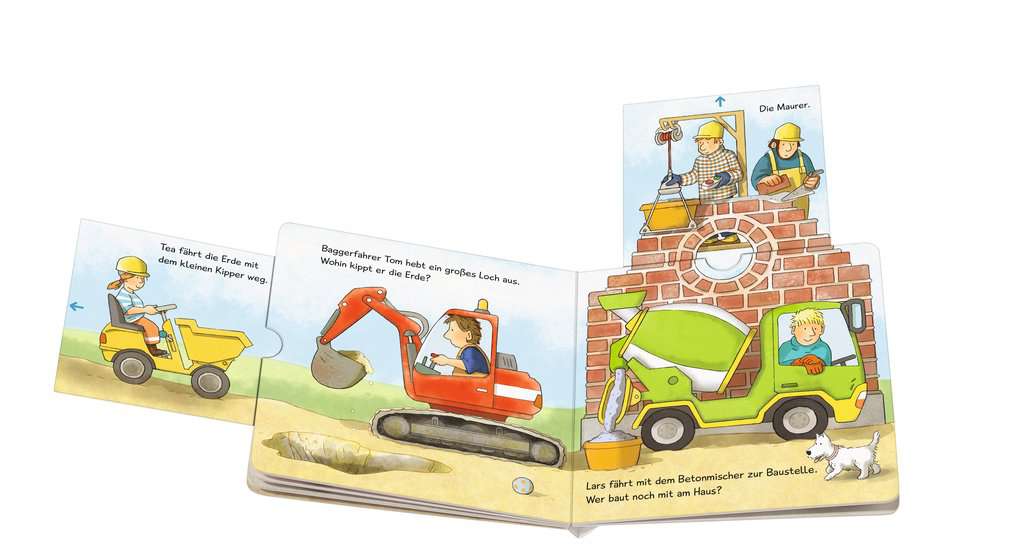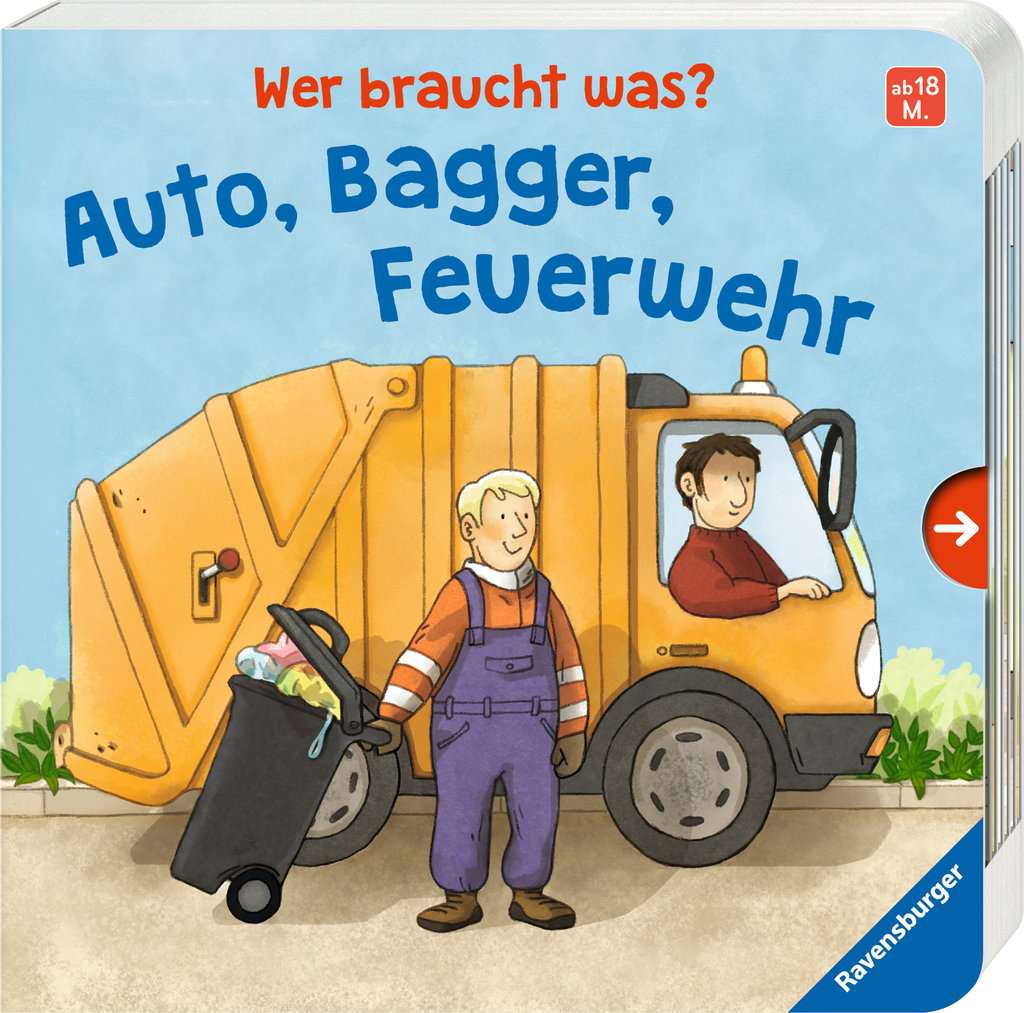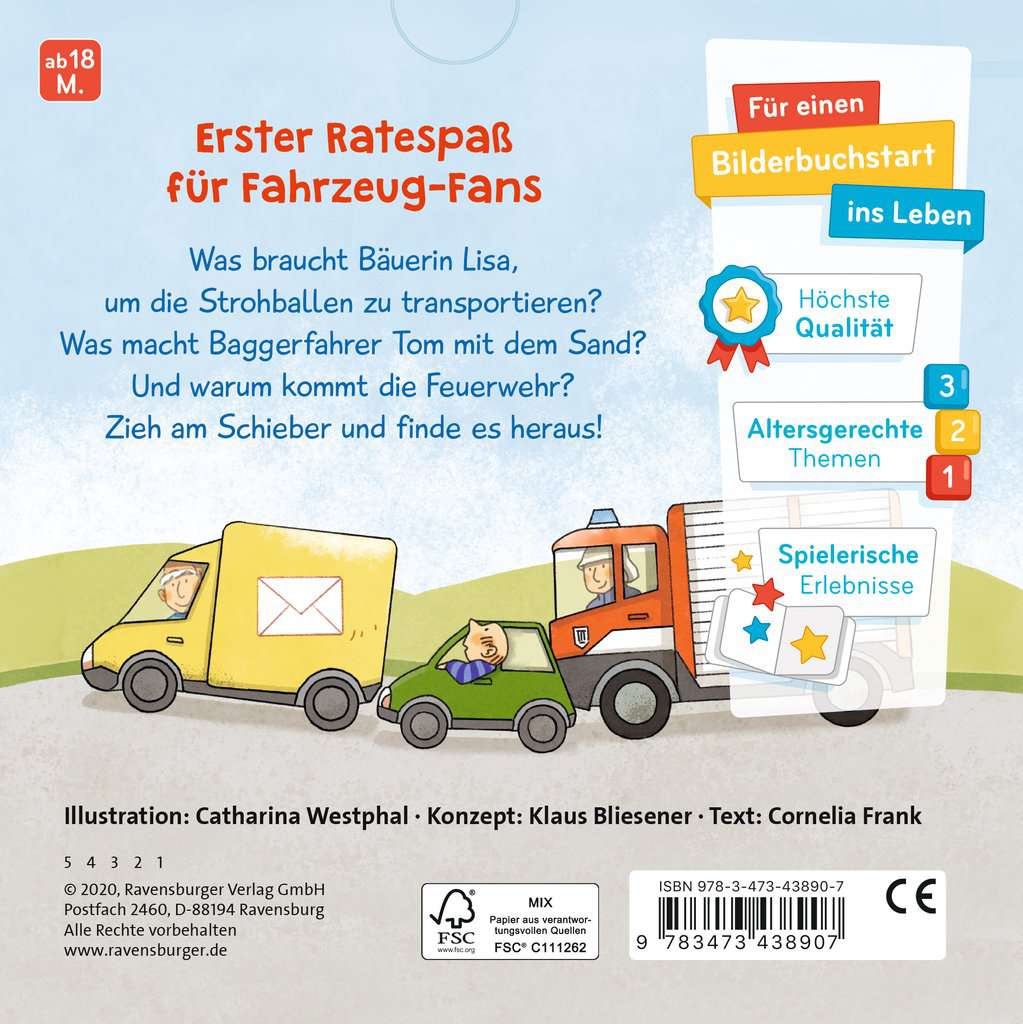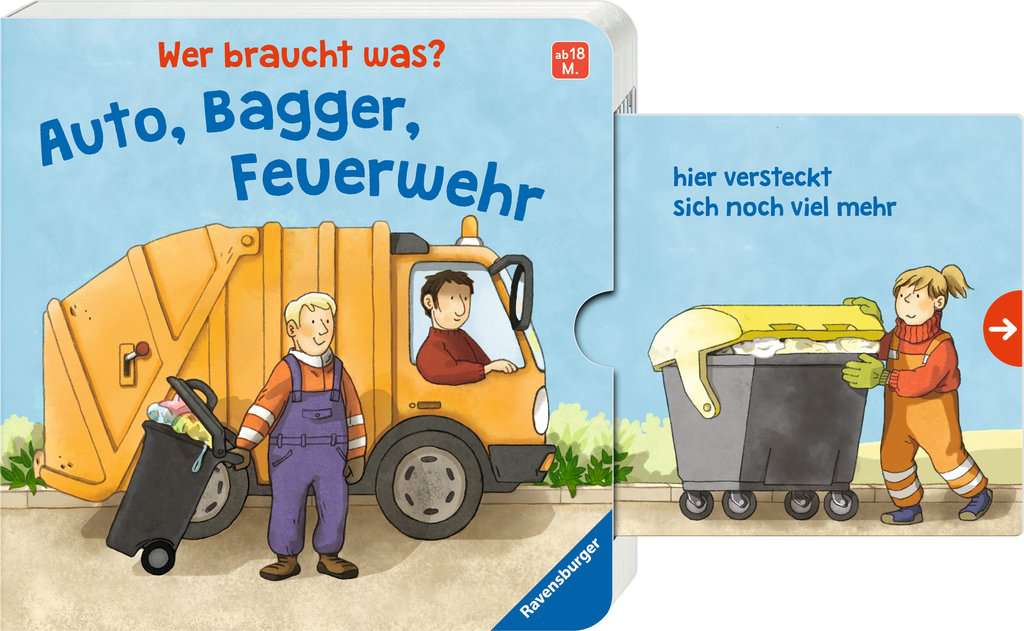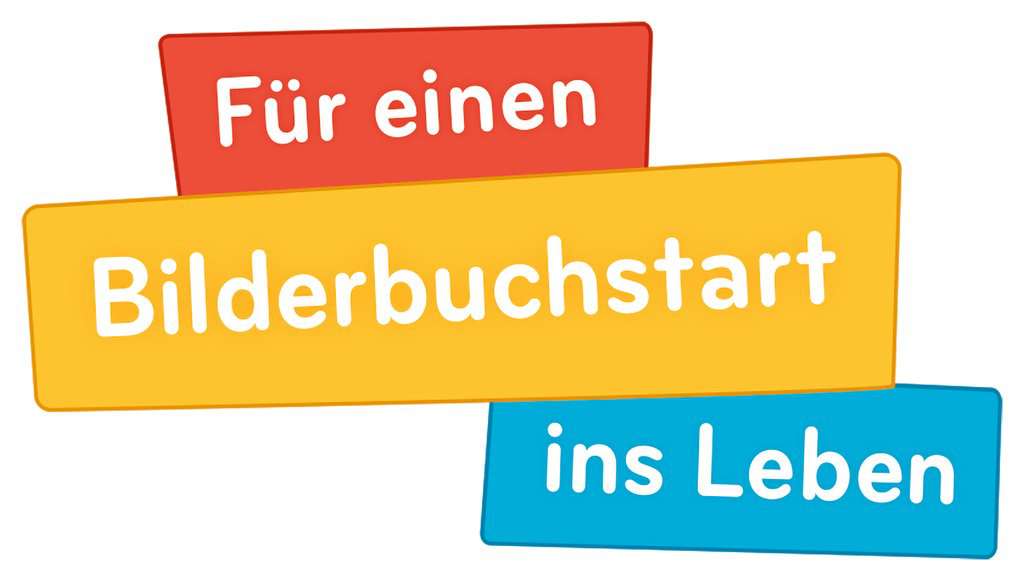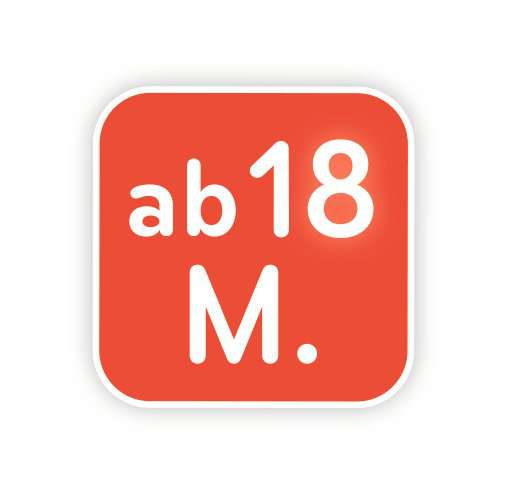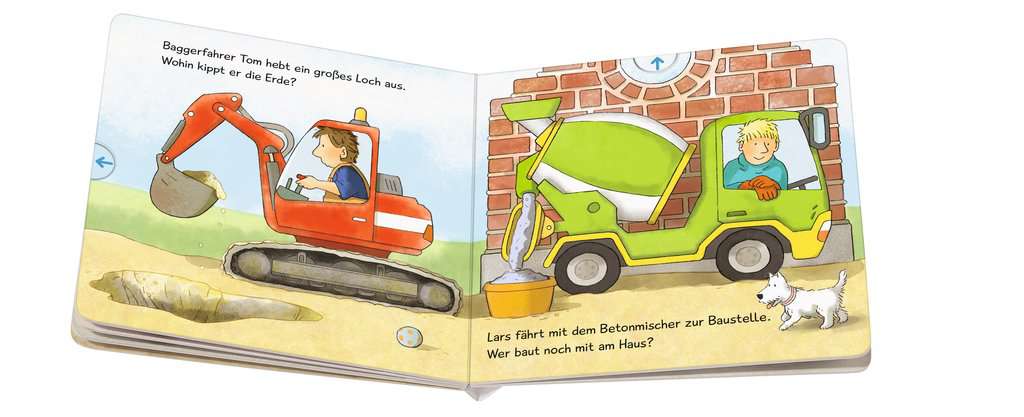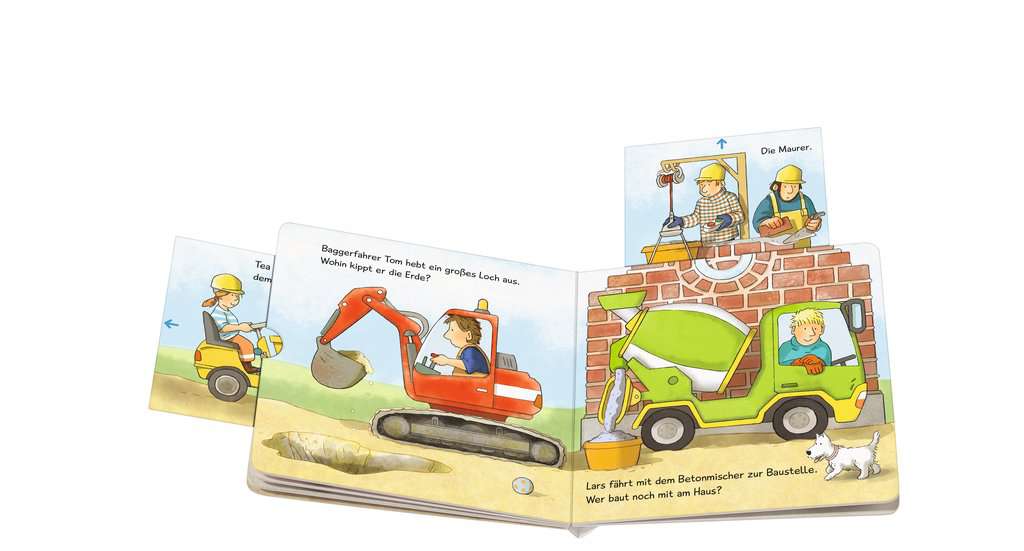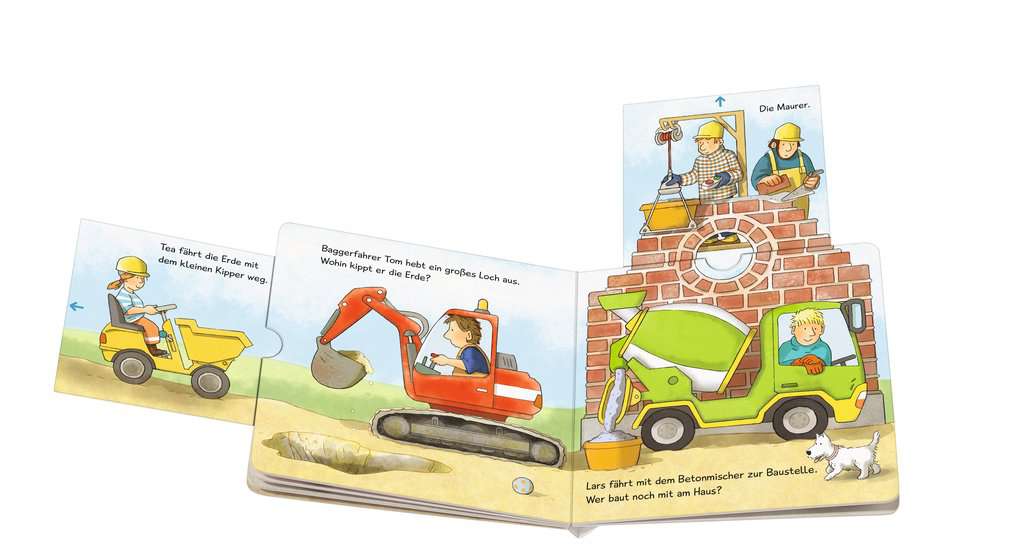 Who Needs What? Car, Digger, Fire Truck
Wer braucht was? Auto, Bagger, Feuerwehr


12 sturdy slider effects change the scenes

Many first favourite vehicles in operation

Very first guessing fun for the little ones

12 pp
18 months +
16 x 16 cm
EUR 9.99
October 2020
Board Book
978-3-473-43890-7
• With sliders.
Content
This very first vehicle play book depicts the little ones' favourites vehicles in operation, such as the digger, the tractor, the fire truck and many others. Who called the ambulance? What does the combine harvester need to keep going? Sturdy sliders on each page reveal the answers. The thick cardboard pages are robust, offering long-lasting fun for children 18 months and over as they pull the sliders and guess and explore the answers.
The Illustrator
Catharina Westphal was born in 1971 in the Netherlands, but grew up in Germany. She studied graphic design with a focus on illustration. Since 1998 she has been a freelance illustrator for a variety of publishers and has published numerous highly successful picture books and children's books. She lives with her family in Münster, Germany.
Klaus Bliesener was born in 1951 in Salzgitter. After leaving school he first trained as window dresser. Later he extended his training by studying at the Art school in Braunschweig. In 1979 he qualified with a diploma in graphic design. Since 1980 Klaus Bliesener has been working free lance as illustrator. His illustrations appear in various magazines.
Rights Sold
Latvian