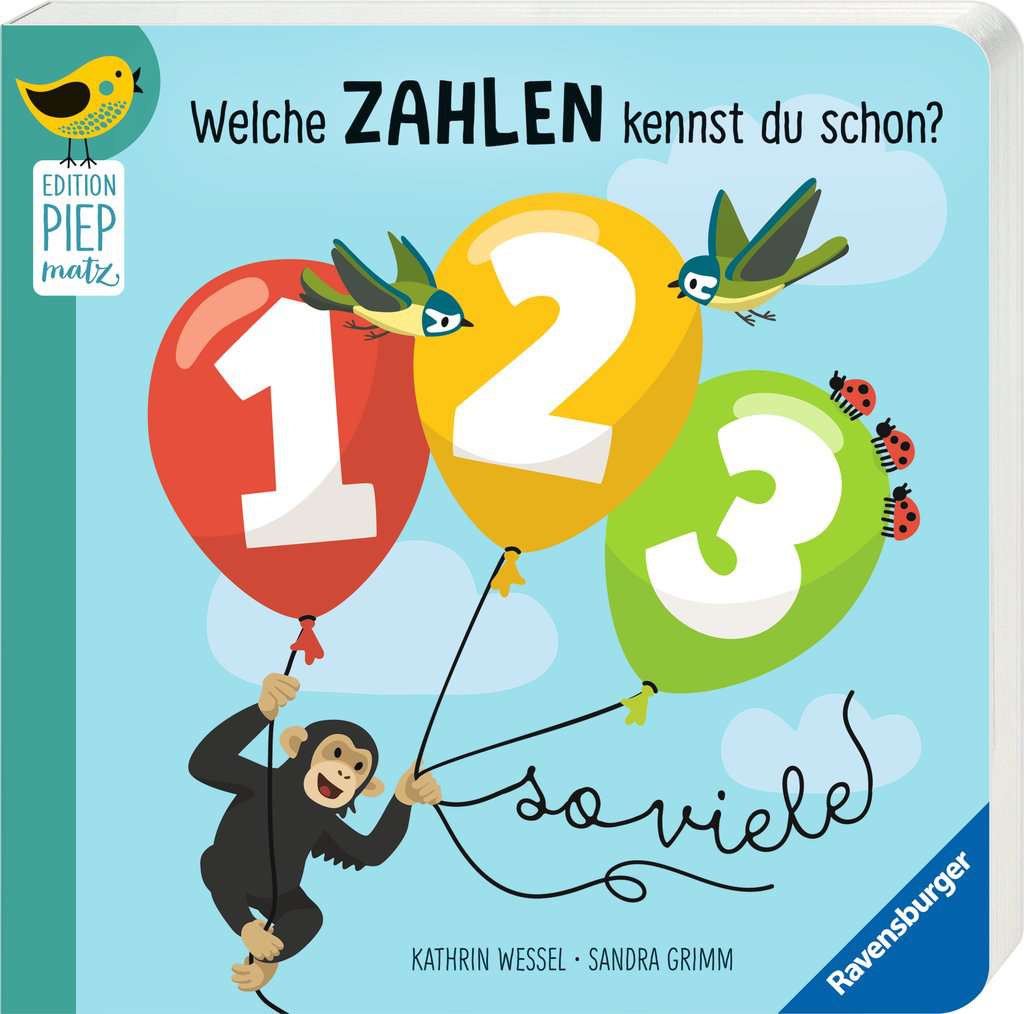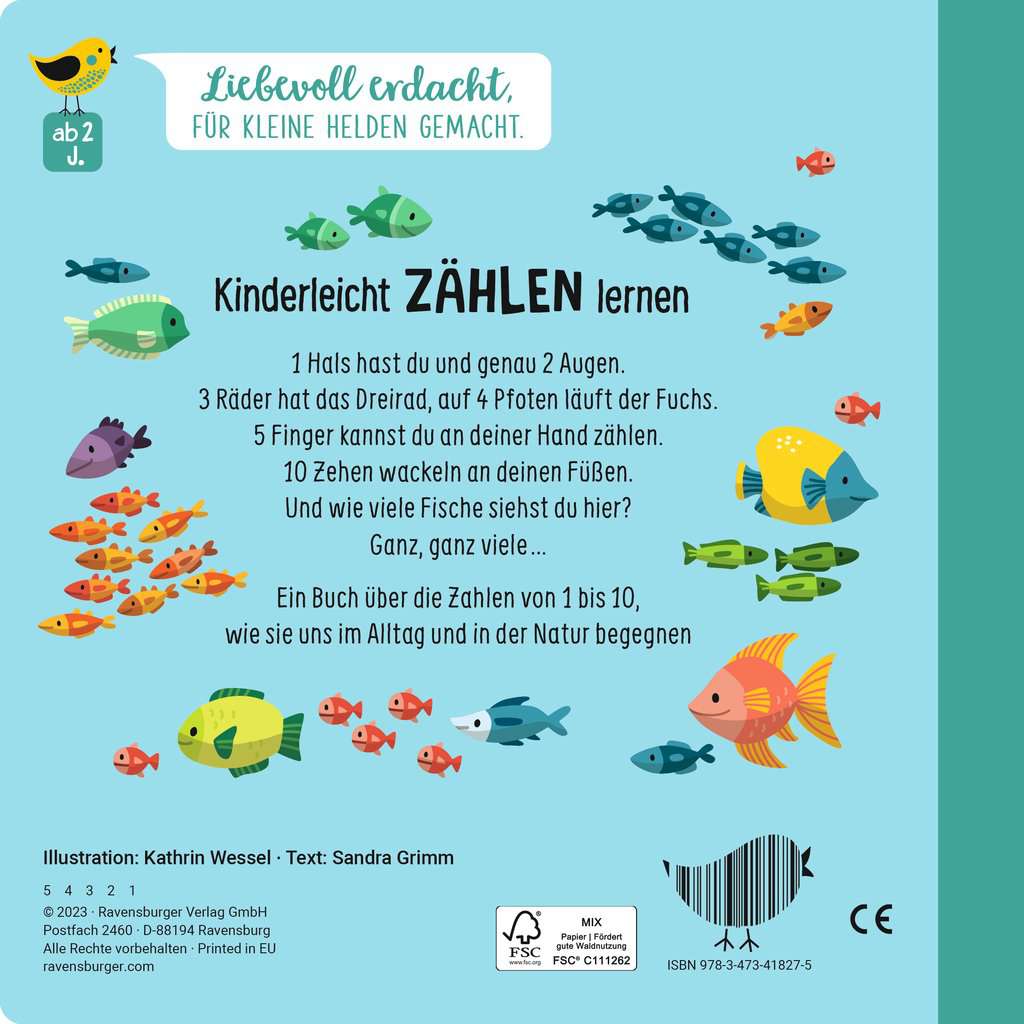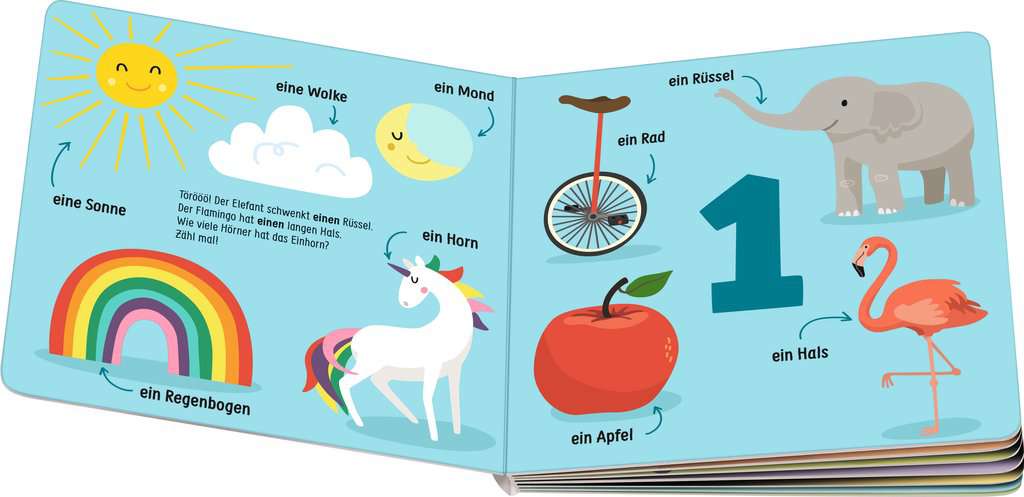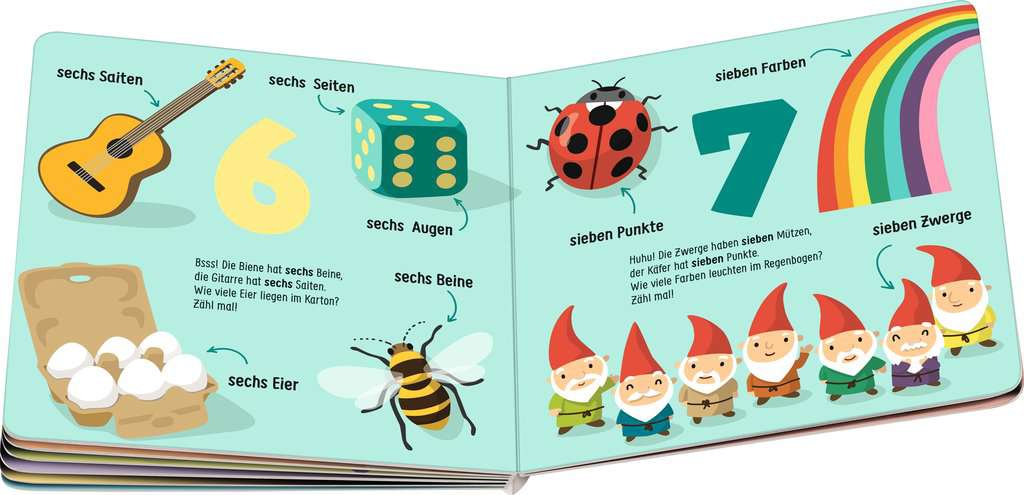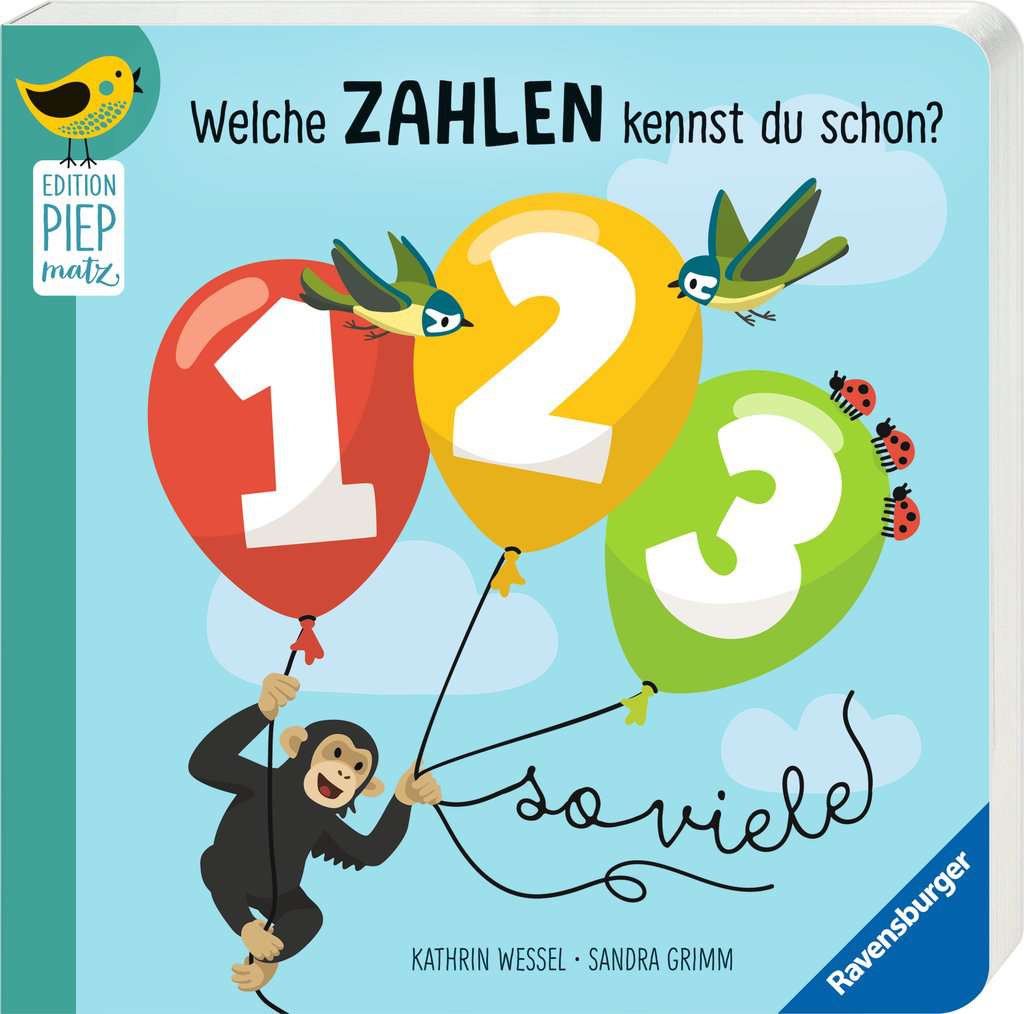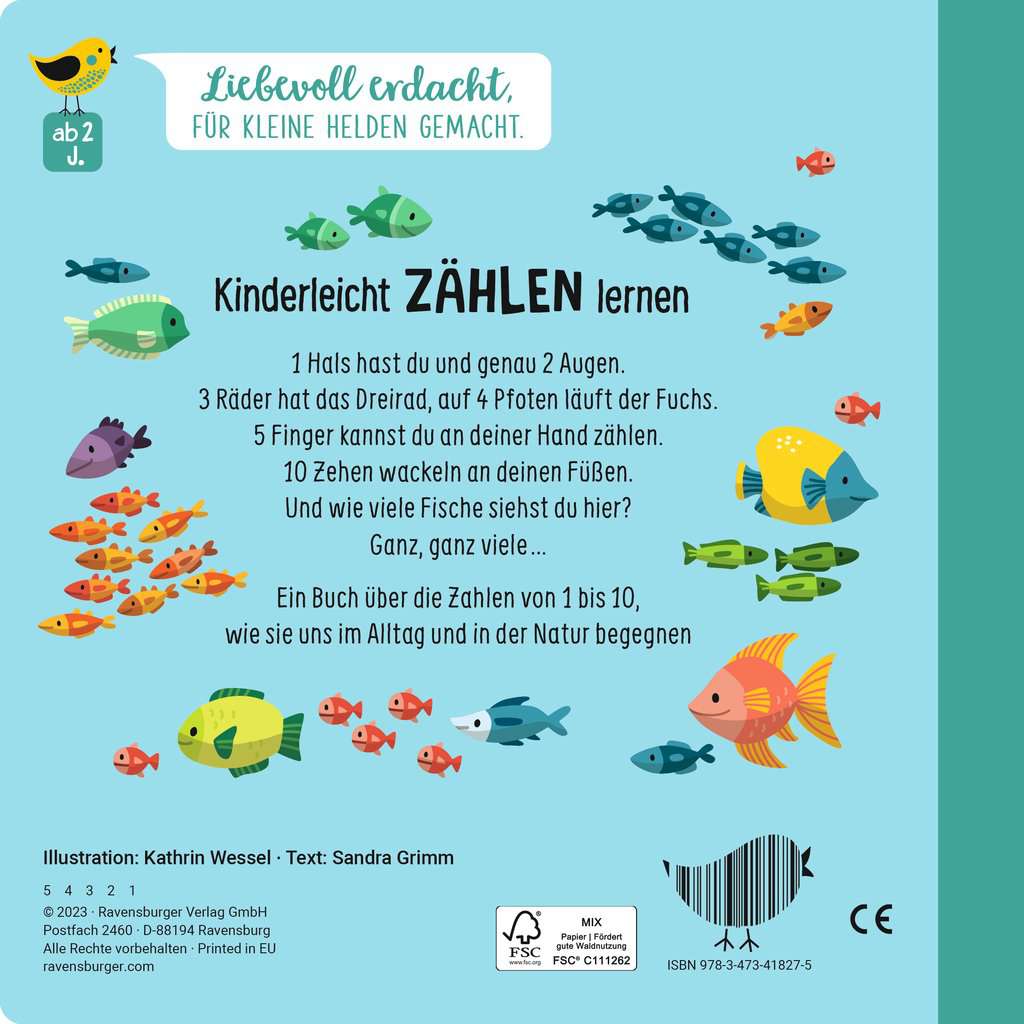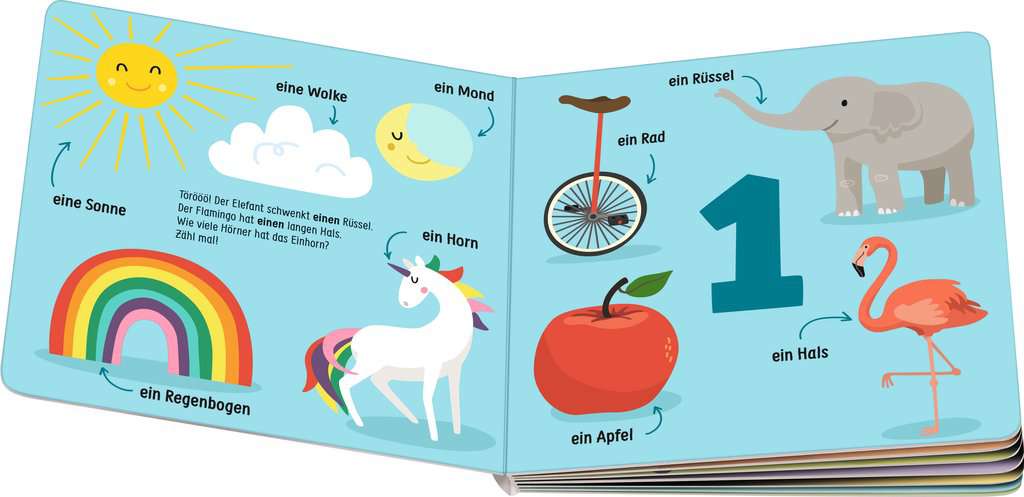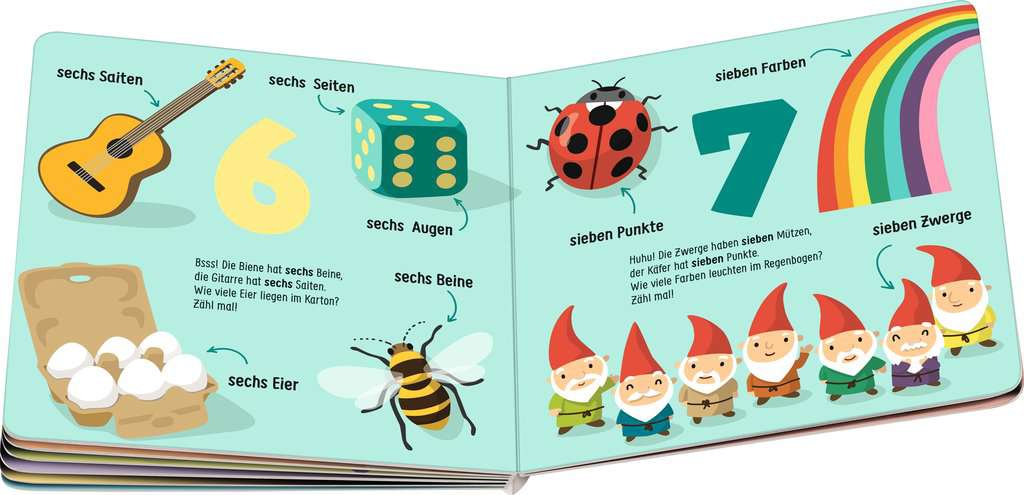 Which Numbers Do You Know Already? 1, 2, 3 – So Many
Edition Piepmatz: Welche Zahlen kennst du schon? 1, 2, 3 – so viele
An innovative number book that playfully introduces children to numbers from 1 to 10.


Innovative number book

Numbers from 1 to 10

Cheerful, tongue-in-cheek illustrations

16 pp
2 years +
19 x 19 cm
EUR 9.99
November 2022
Board Book
978-3-473-41827-5
Content
Each page is dedicated to a number and features short texts and prompts to count along. Many kindergartens use this approach to teaching numbers as well. A playful and vivid book for children 2 years and over!
The Author
Sandra Grimm began her career as an editor and is now a freelance author. Her background as a certified teacher offers a sound basis for her books for children and teenagers. She has three young children with whom she can test all her fun ideas.
The Illustrator
Kathrin Wessel was born in 1981 and even in kindergarten could always be found in the drawing corner. After finishing high school, she studied communication design and later worked for an animation studio and as a graphics designer for a publishing house. These days, she is a freelance designer and has her own product label, "käselotti".
Rights Sold
Hungarian