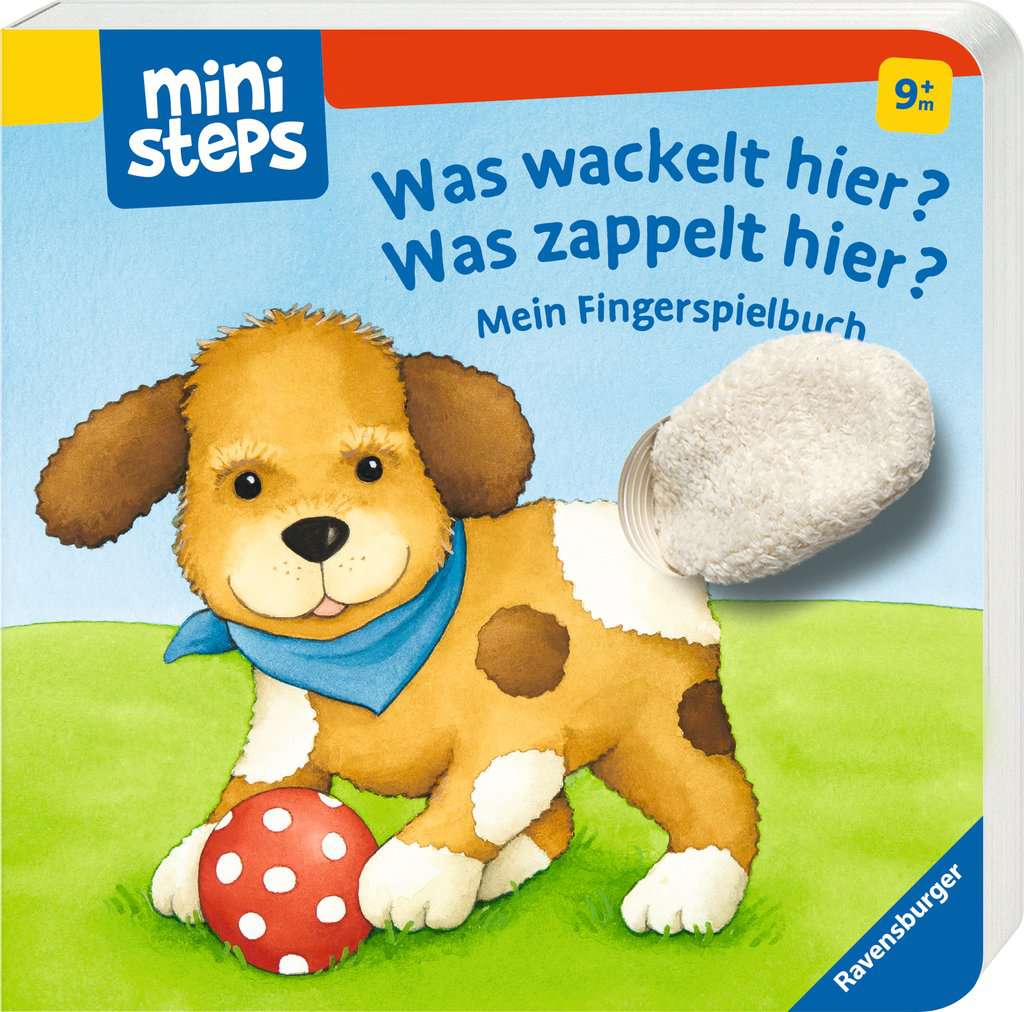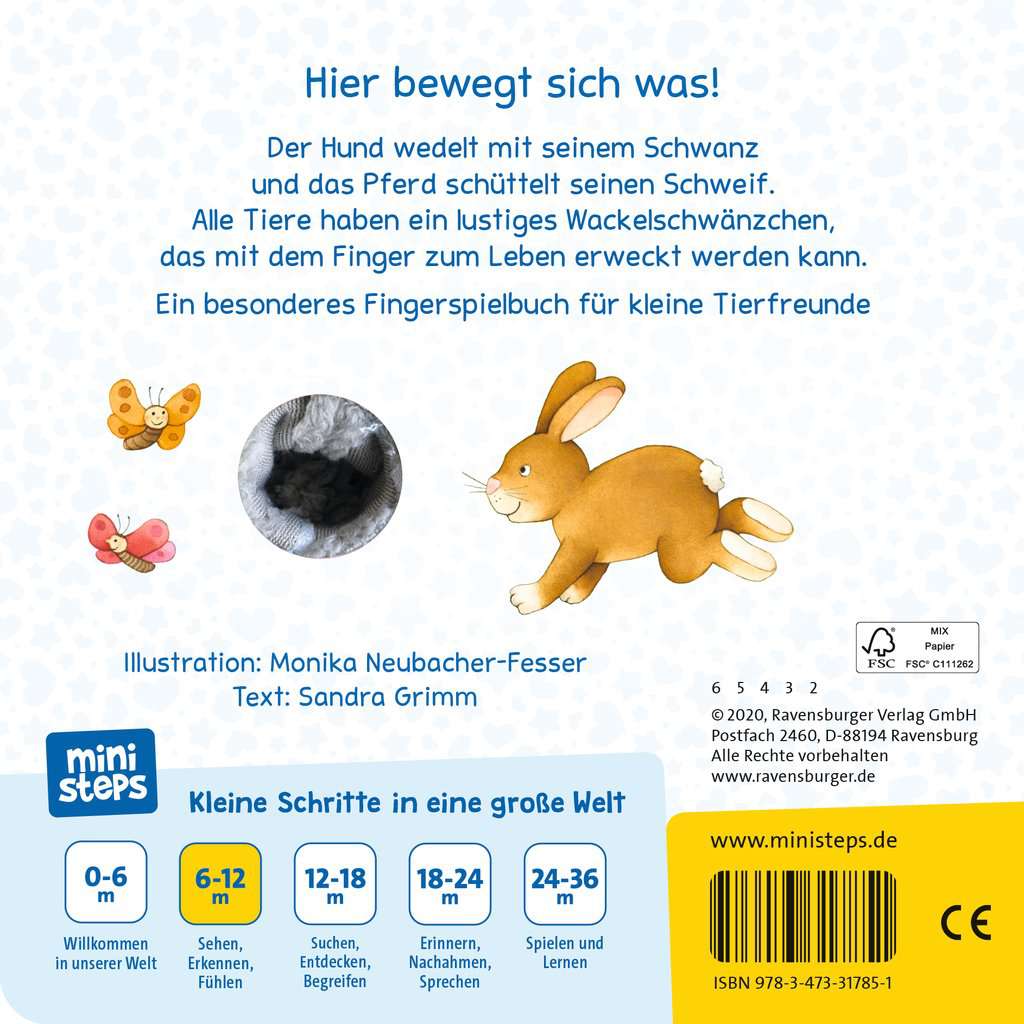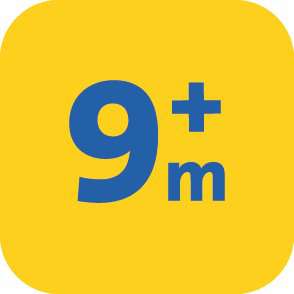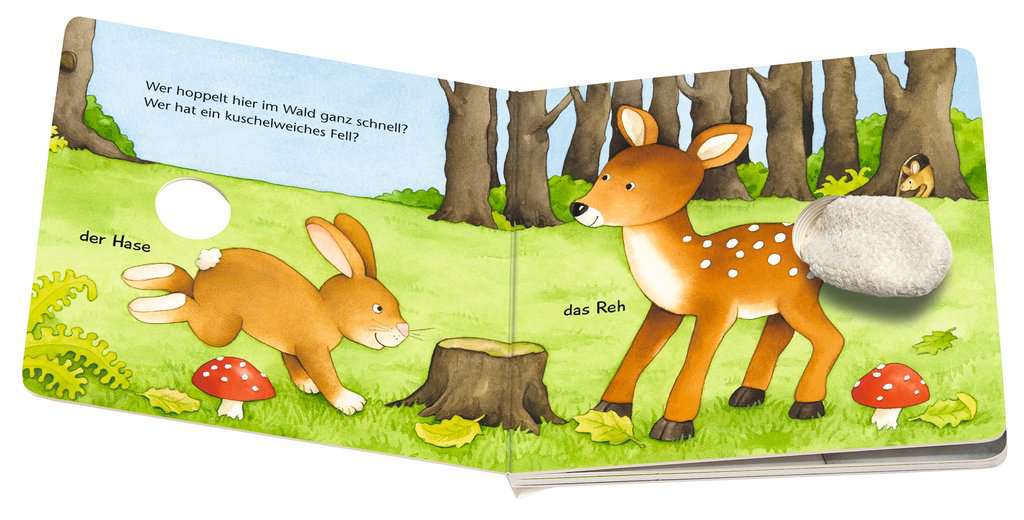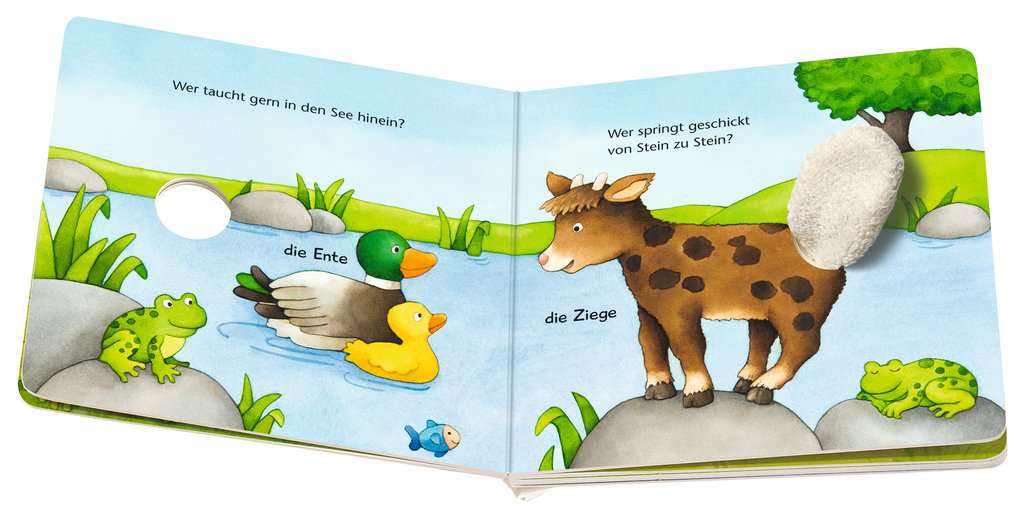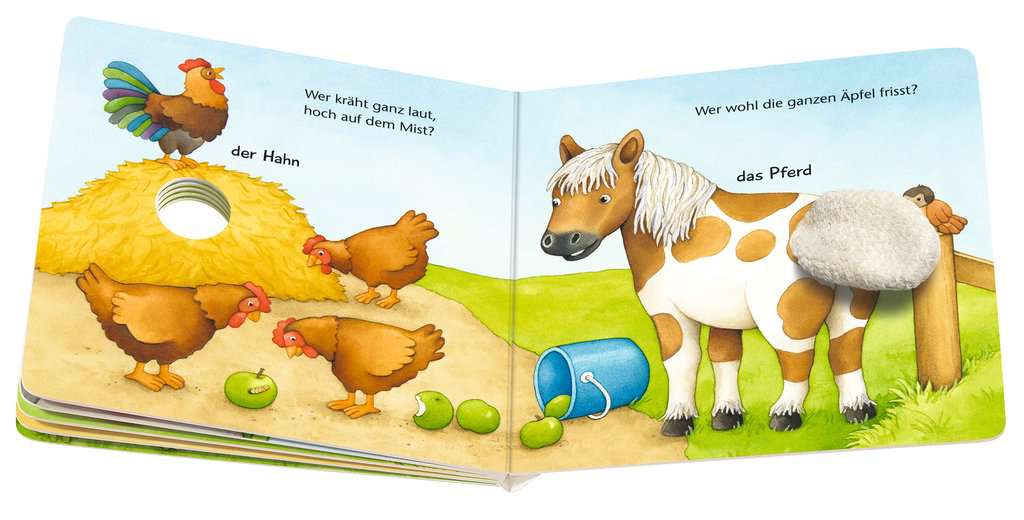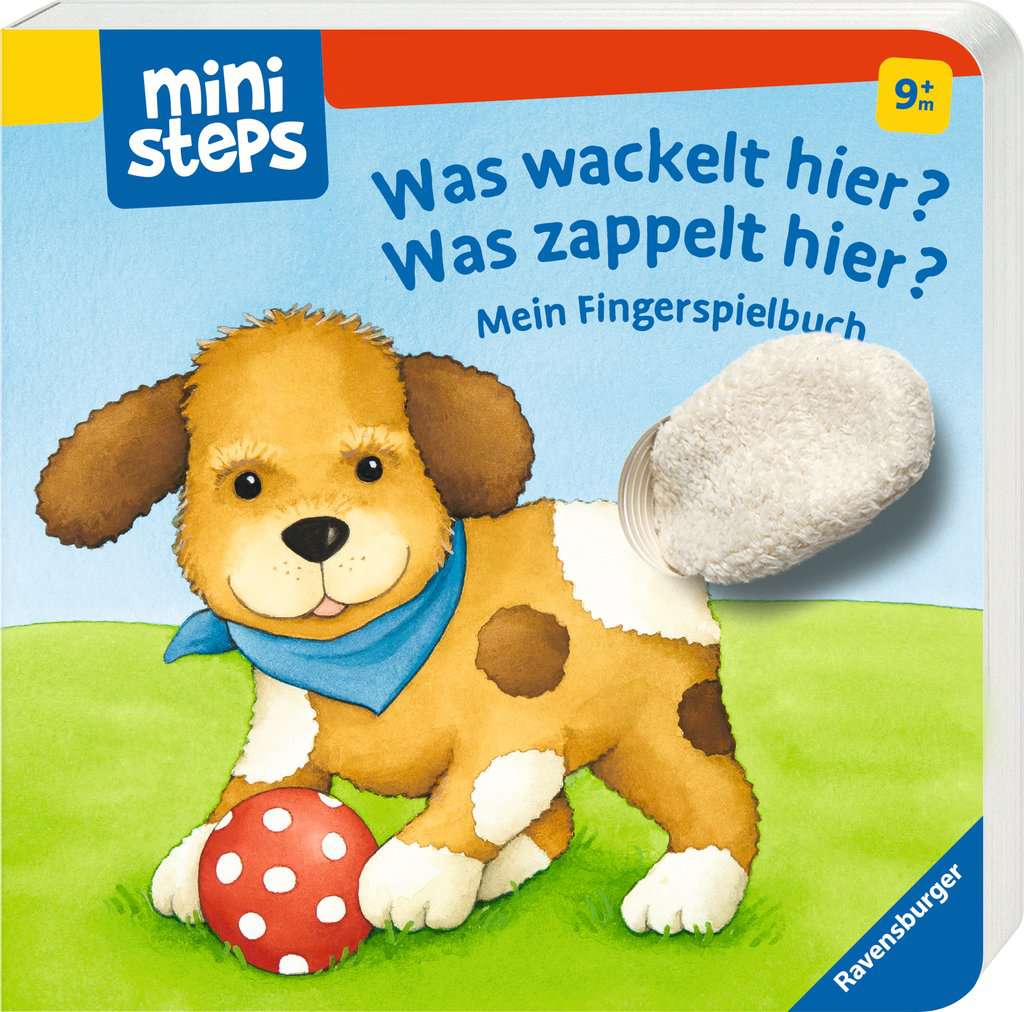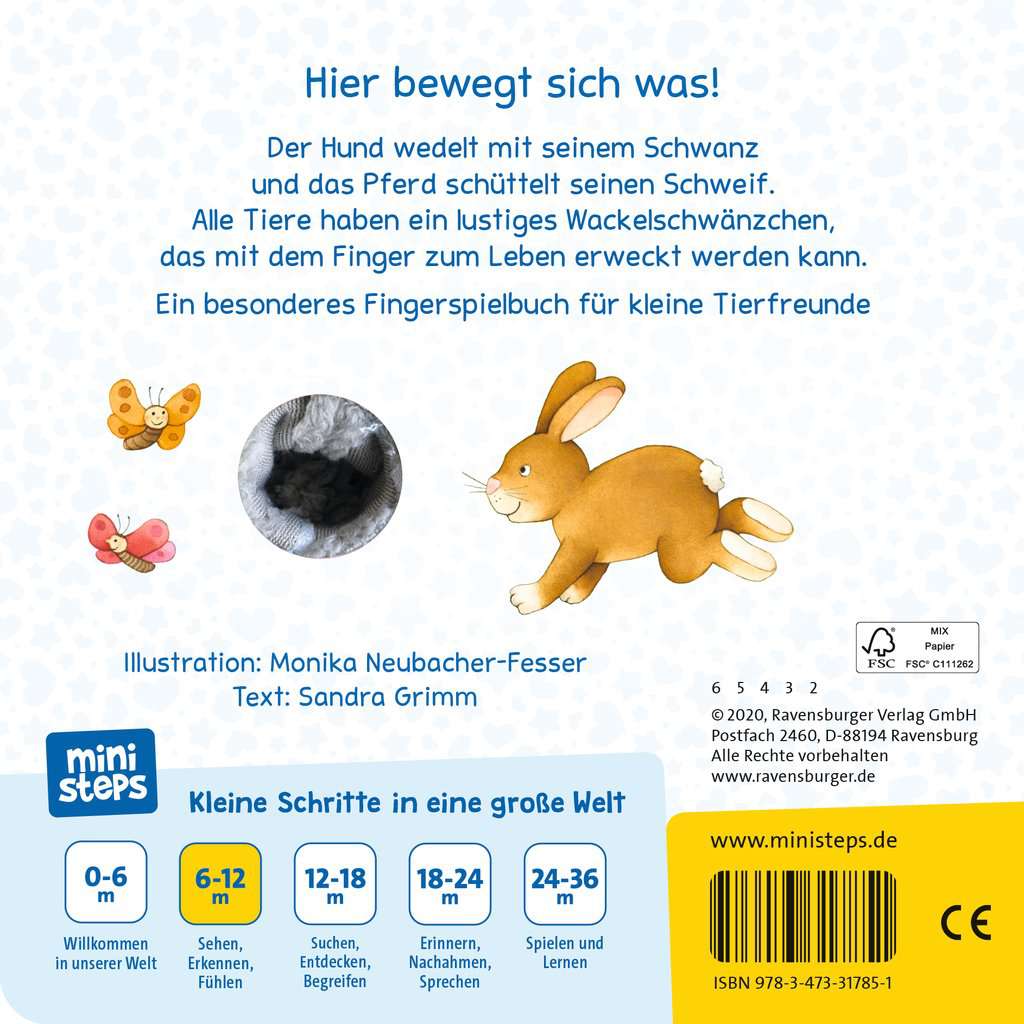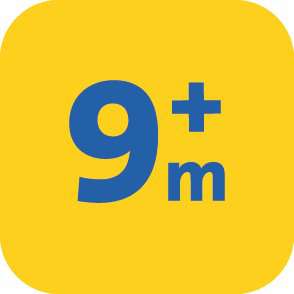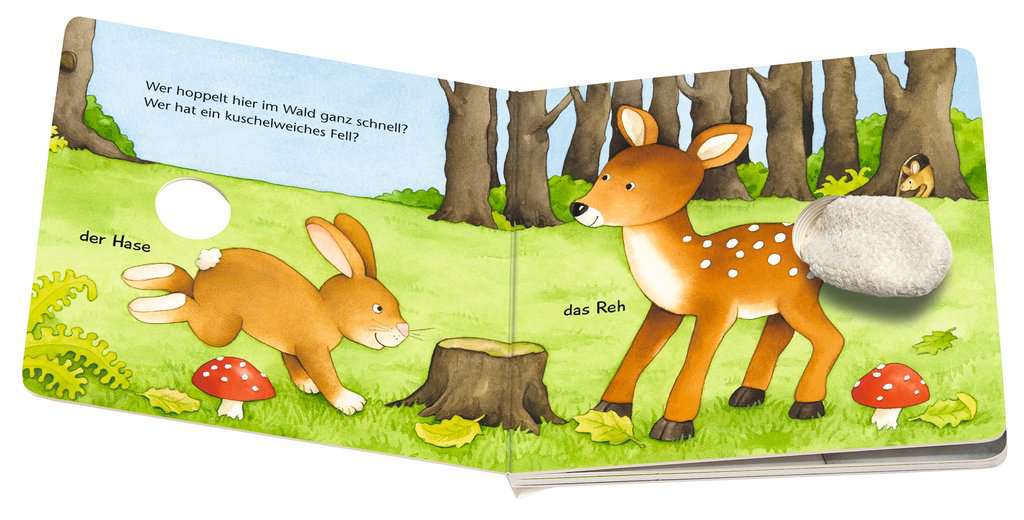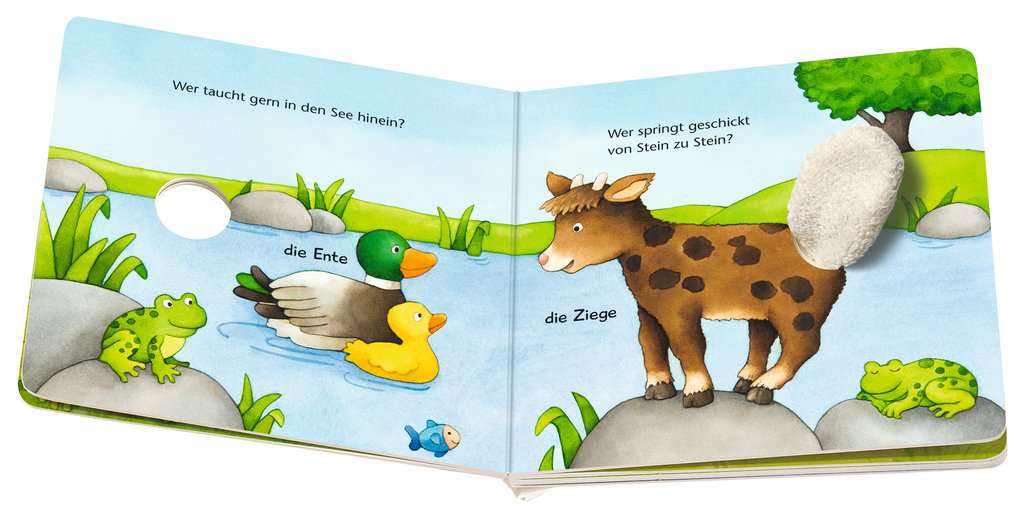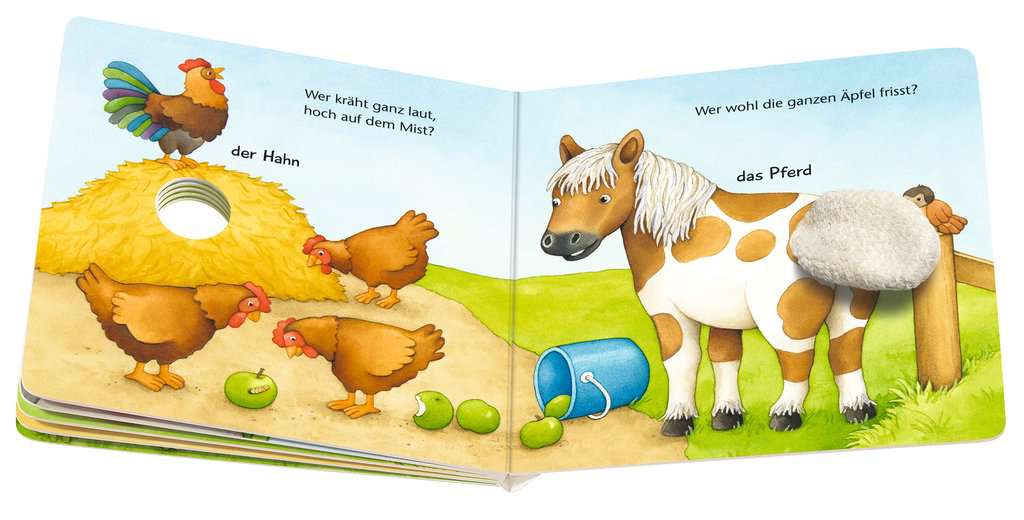 What's Waggling? What's Wiggling? My Finger Play Book
ministeps: Was wackelt hier? Was zappelt hier?
View all books in the series


Finger play book featuring rhymes and a fun wiggly tail made from cuddly fabric.

12 pp
9 months +
16 x 16 cm
EUR 8.99
January 2020
Board Book
978-3-473-31785-1
• With wobble effect.
Content
Books are awesome! And if they also have parts that move, they become even more special to babies. In this play book for children 9 months and over, the little ones' favourite animals come to life by sticking a finger in the book and happily wiggling their various little tails! This encourages young children to take a closer look, playfully training their perception. In addition, the funny rhymes casually promote the little ones' speech comprehension and help babies recognise the images more easily and become familiar with the depicted motifs. You can be sure the little ones will soon want to stick their own finger into the book and play, too!
This play book is specially tailored to the development of young children. It was developed by pedagogues and supports children in an age-appropriate and fun way!
About the Series
ministeps are made especially for very young children gaining their first experiences with books and toys. The products in the ministeps® program are uniquely designed to correspond to the physical, mental and emotional abilities of babies and very young children, ranging in age from infants to 36 months.
The Author
Sandra Grimm began her career as an editor and is now a freelance author. Her background as a certified teacher offers a sound basis for her books for children and teenagers. She has three young children with whom she can test all her fun ideas.
The Illustrator
Monika Neubacher-Fesser was born in 1959. After studying graphic and design in Kassel she worked for an advertising agency in Hannover. Since the birth of her first child in 1988 she has been working as a free lance illustrator. She also writes books on the subjects of silk painting and hobby and crafts. Monika Neubacher-Fesser lives with her husband and two children in Hannover.
Rights Sold
Lithuanian