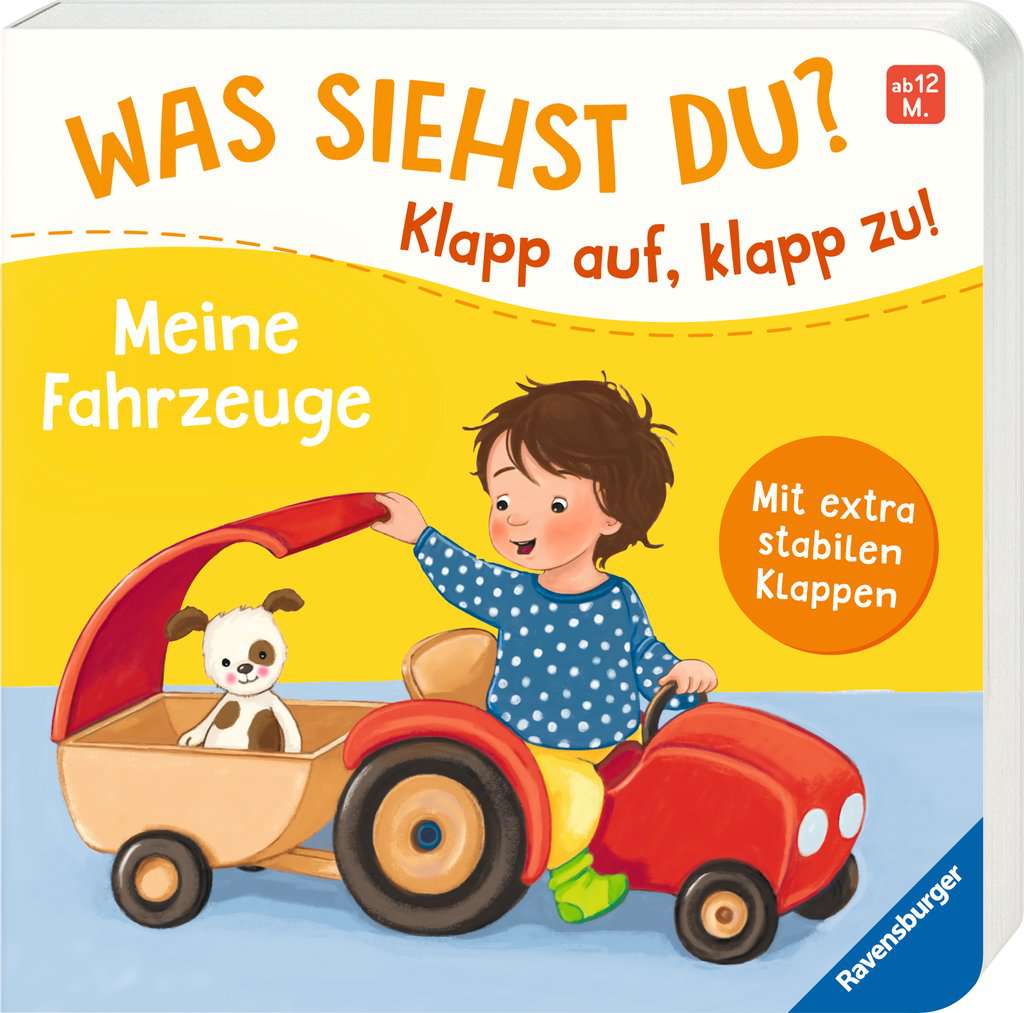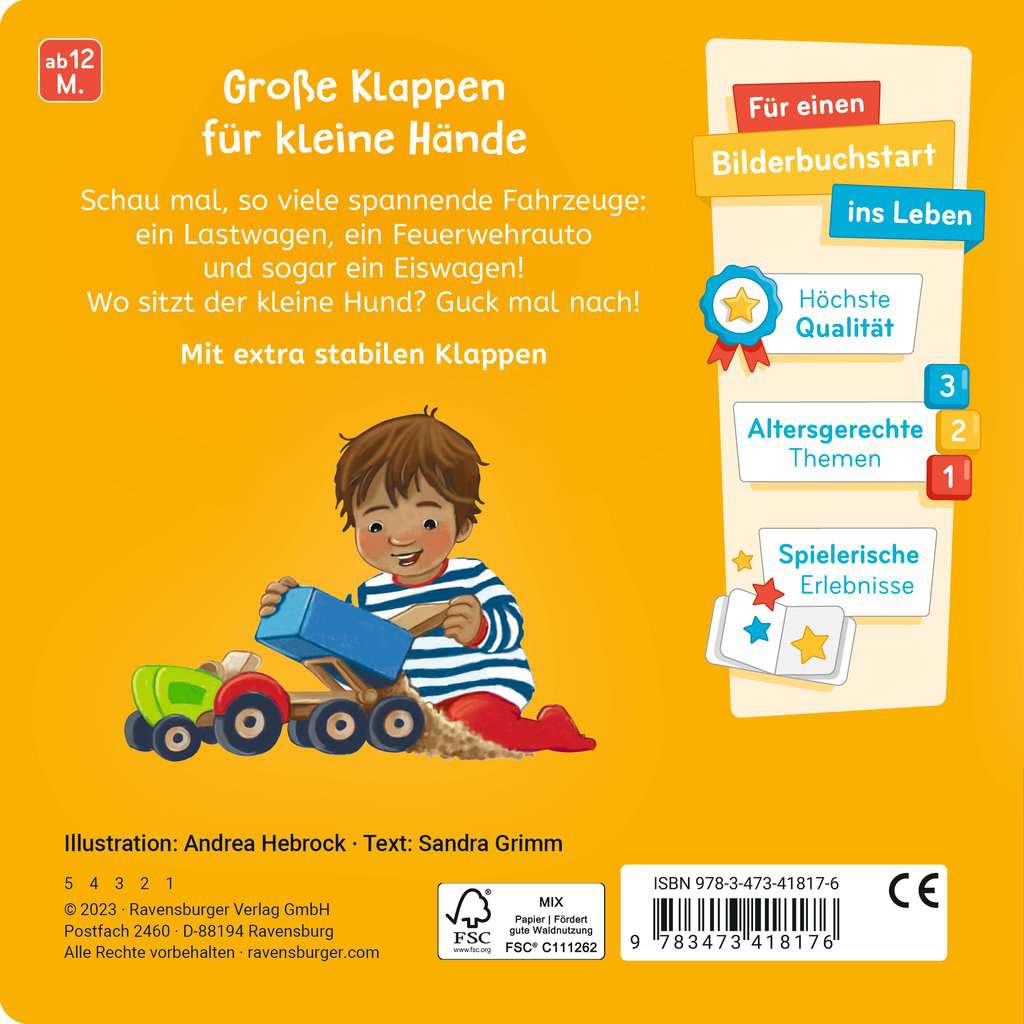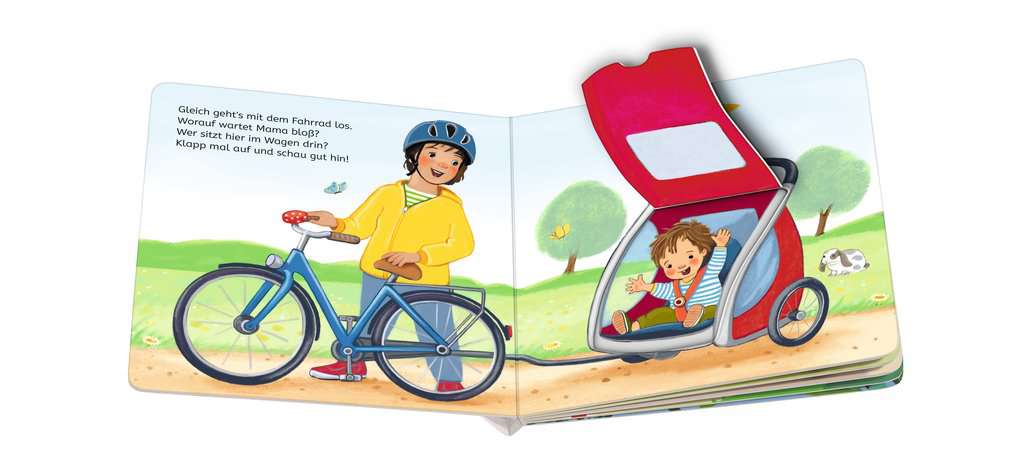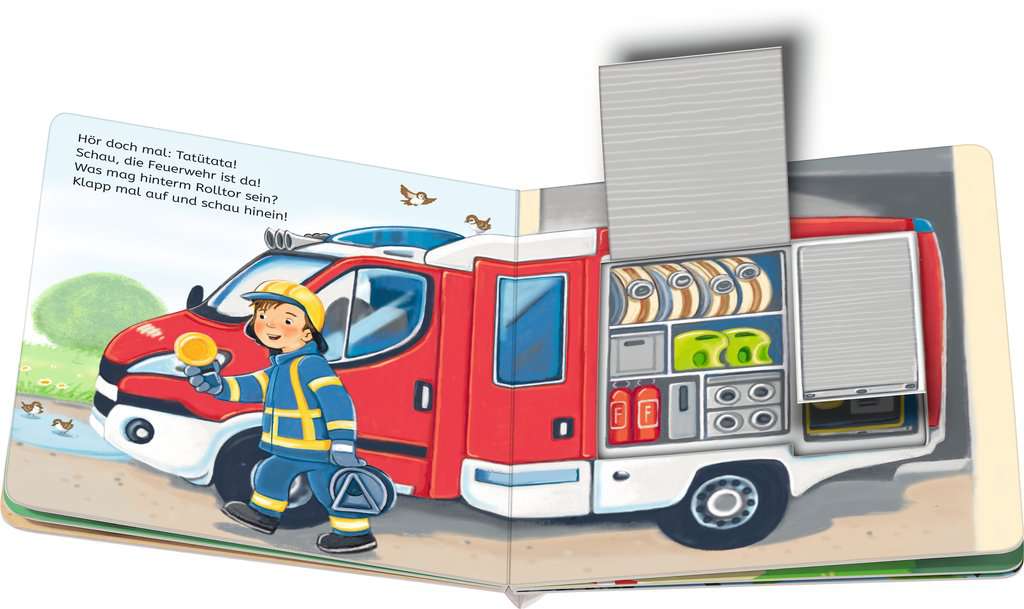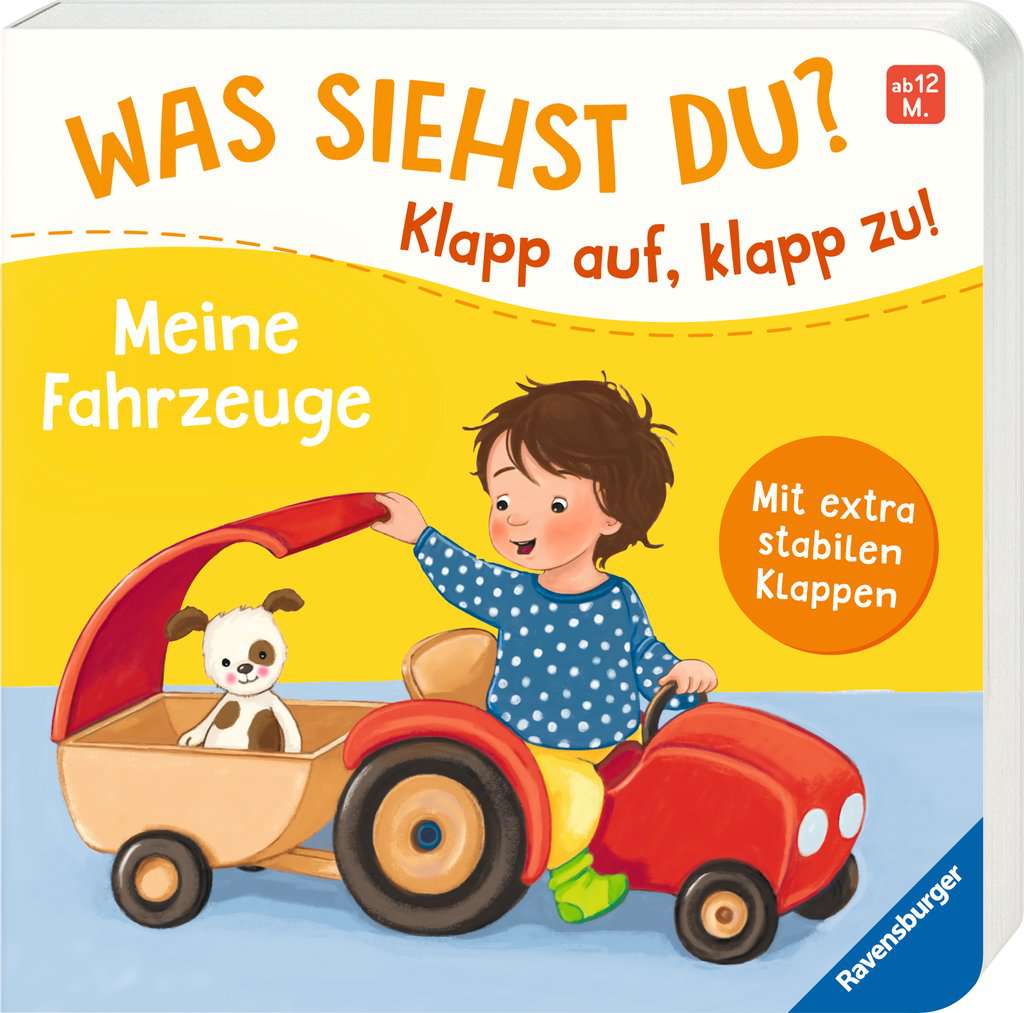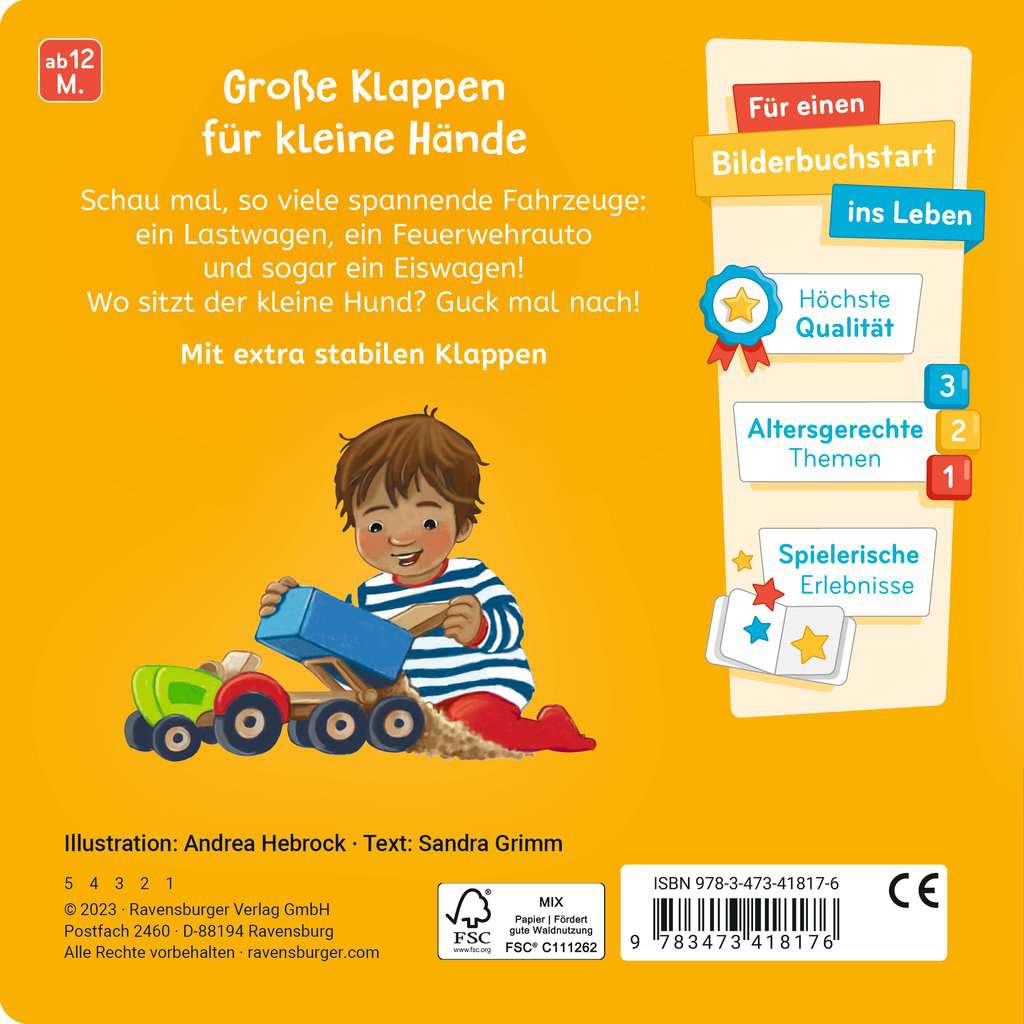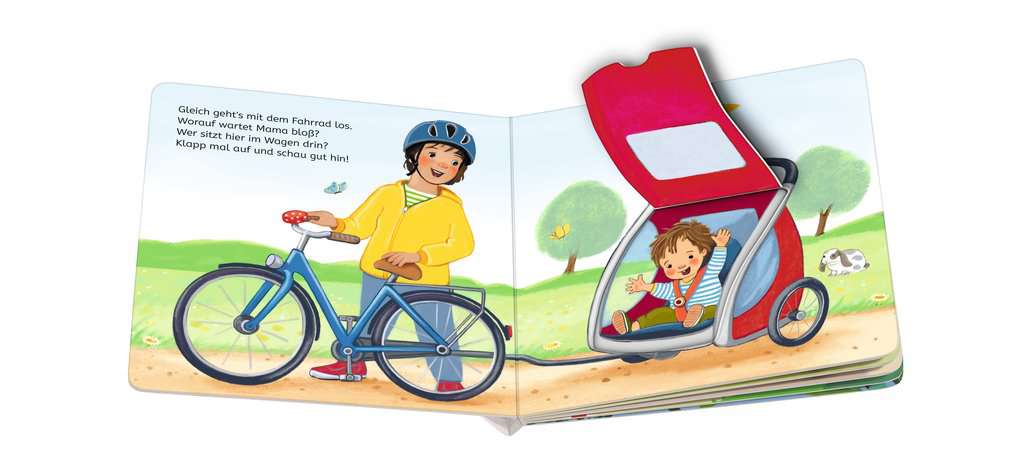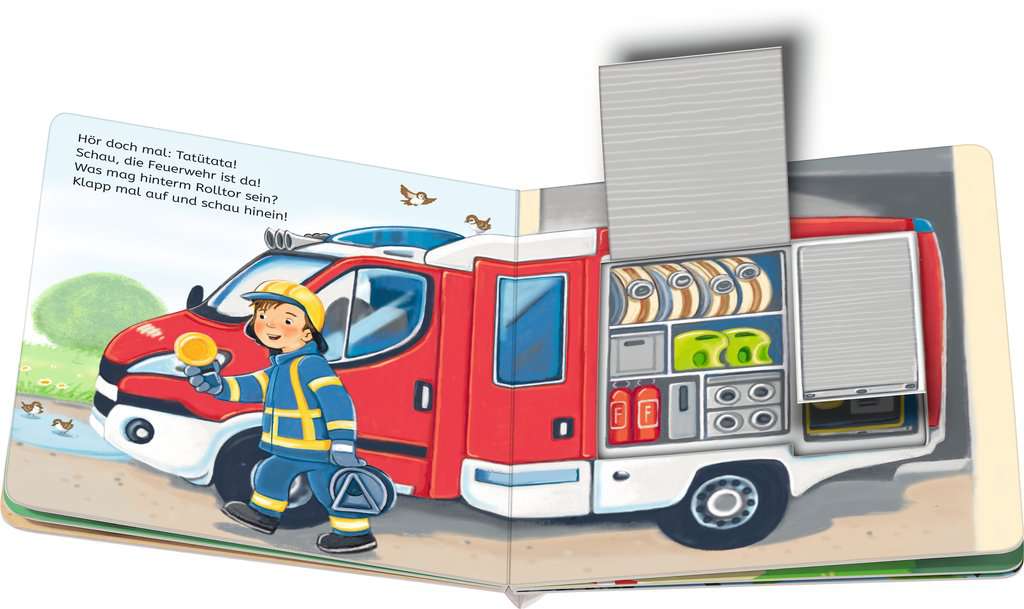 What Do You See? Lift the Flap! My Vehicles
Was siehst du? Klapp auf, klapp zu! Meine Fahrzeuge
View all books in the series
A cheerful vehicle play book with extra thick and sturdy flaps. A surprise awaits behind each flap.


First play books to explore

With extra sturdy flaps for children's small hands

Fun peekaboo effect

12 pp
12 months +
16 x 16 cm
EUR 9.99
December 2022
Board Book
978-3-473-41817-6
• With flaps.
Content
Wee woo, wee woo! The fire brigade has arrived. Alright, what is there to see here?
Open the flap and take a look! Who's sitting in the bicycle trailer? Who's going through the car wash?
A versatile vehicle book with exciting peekaboo effects.
The cheerful images and extra thick flaps are suitable for children 12 months and over.
About the Series
Cheerful play books with extra thick and sturdy flaps. Each page features a short rhyme that tells a little story and prompts children to open the flap. Great playing fun for the little ones that also happens to train their fine motor skills.
The Author
Sandra Grimm began her career as an editor and is now a freelance author. Her background as a certified teacher offers a sound basis for her books for children and teenagers. She has three young children with whom she can test all her fun ideas.
The Illustrator
Andrea Hebrock was born in Herford, studied visual communication with a focus on graphic design and illustration in Bielefeld and Hamburg. She lives and works as a freelance illustrator in Hamburg. She paints and draws children's and picture books, boardbooks for the little ones, games and much more. Since 1995, her cheerful character heroes have been published and translated by numerous German and international publishers.