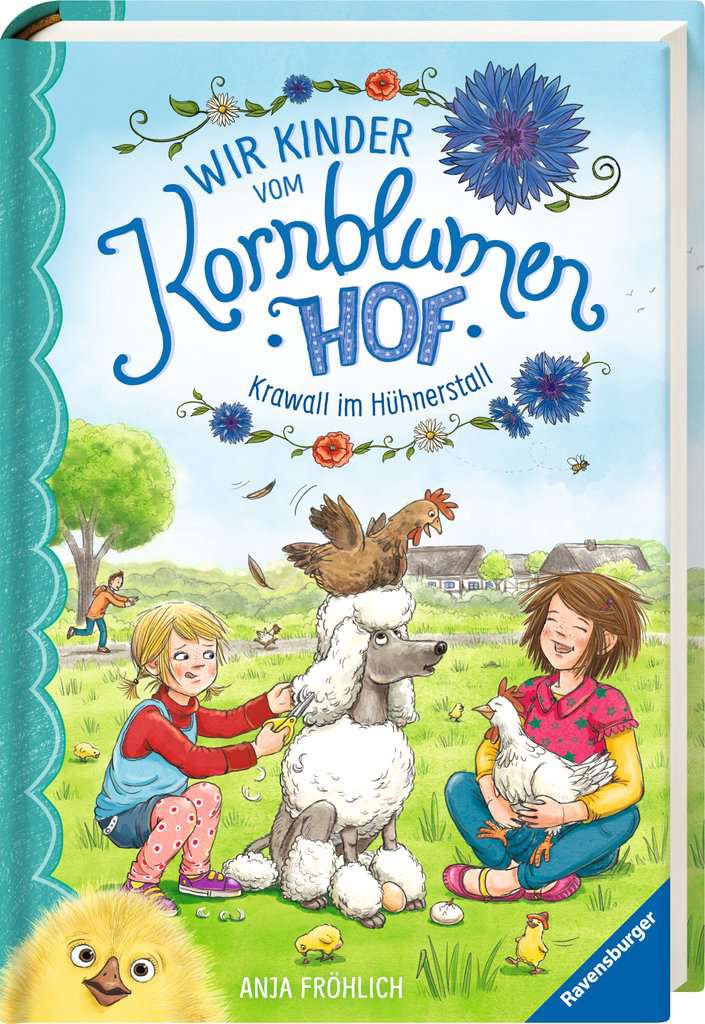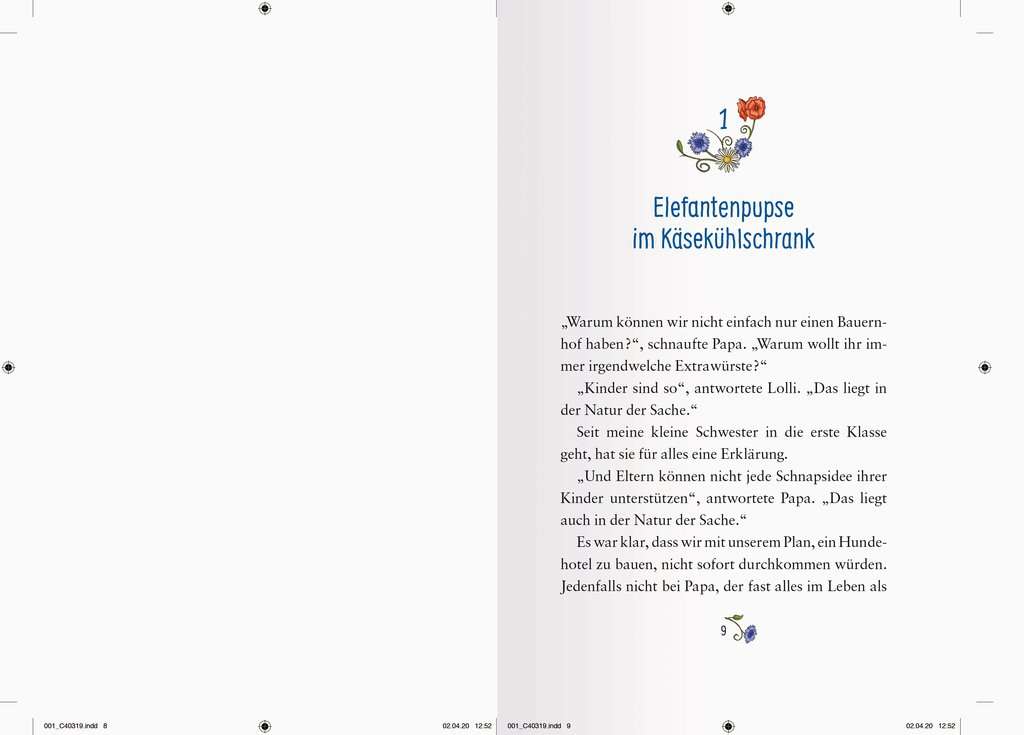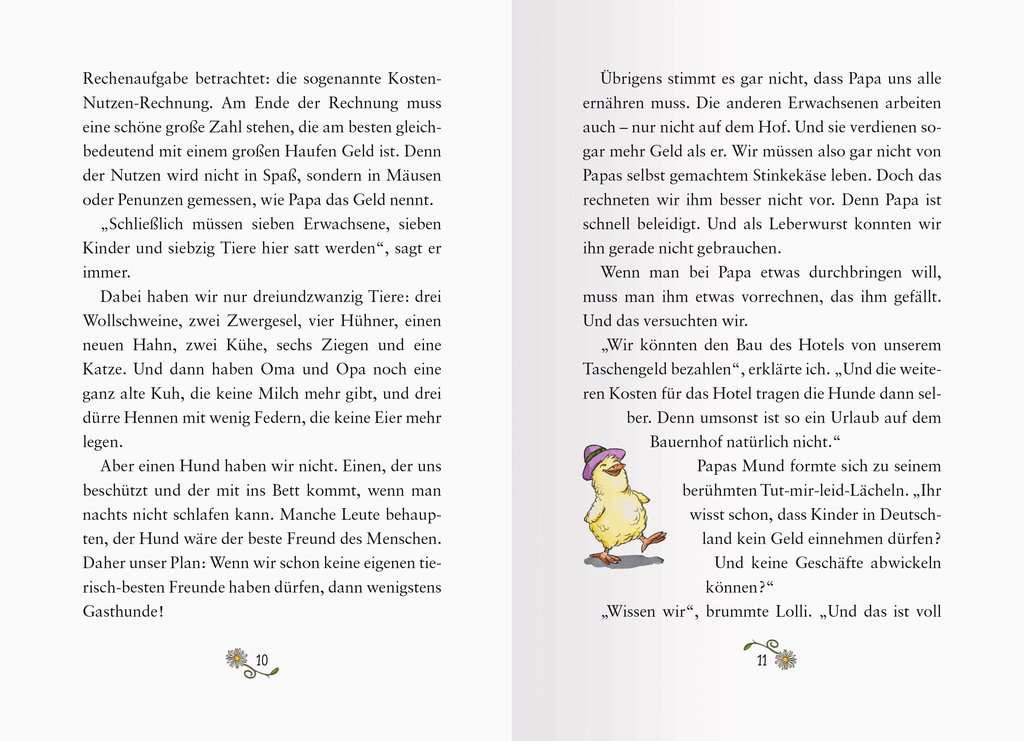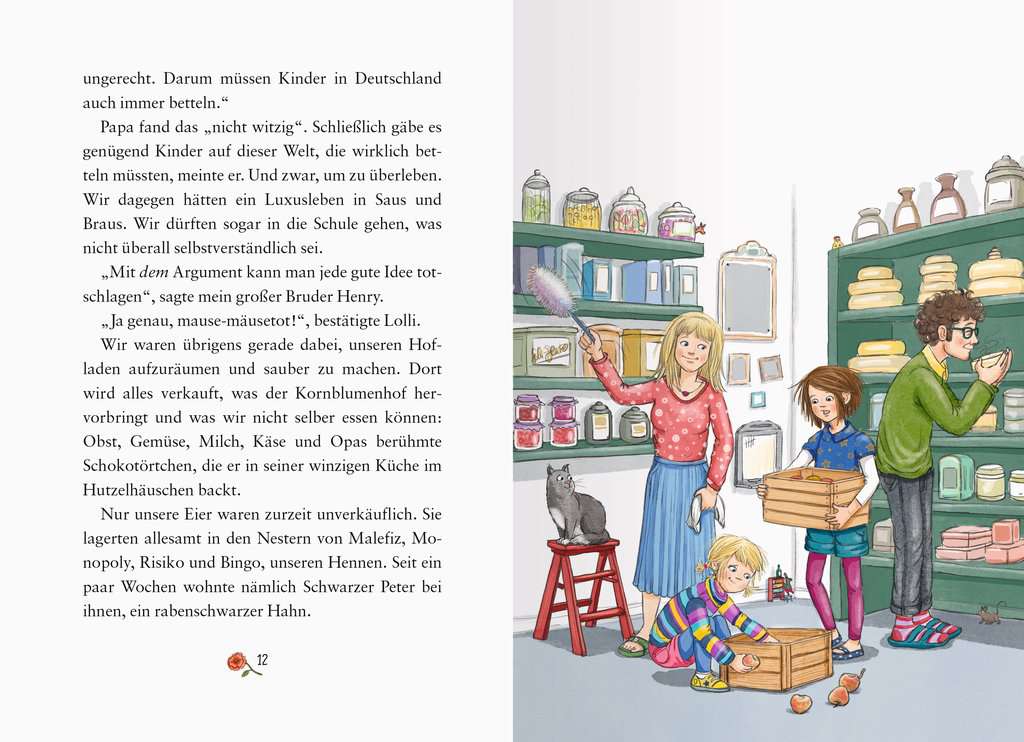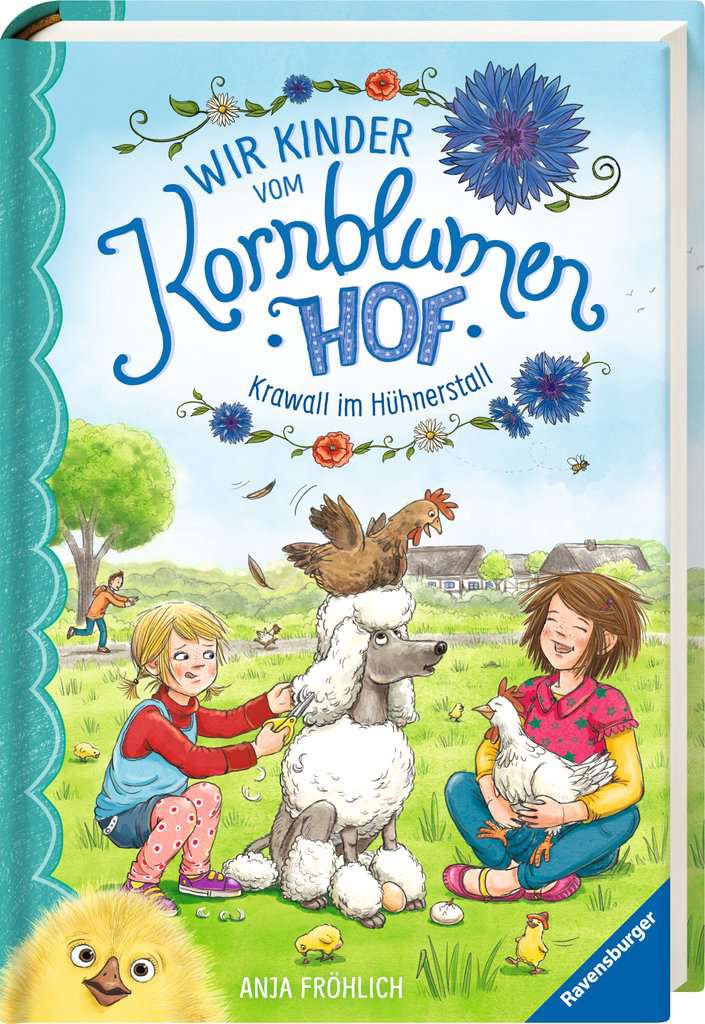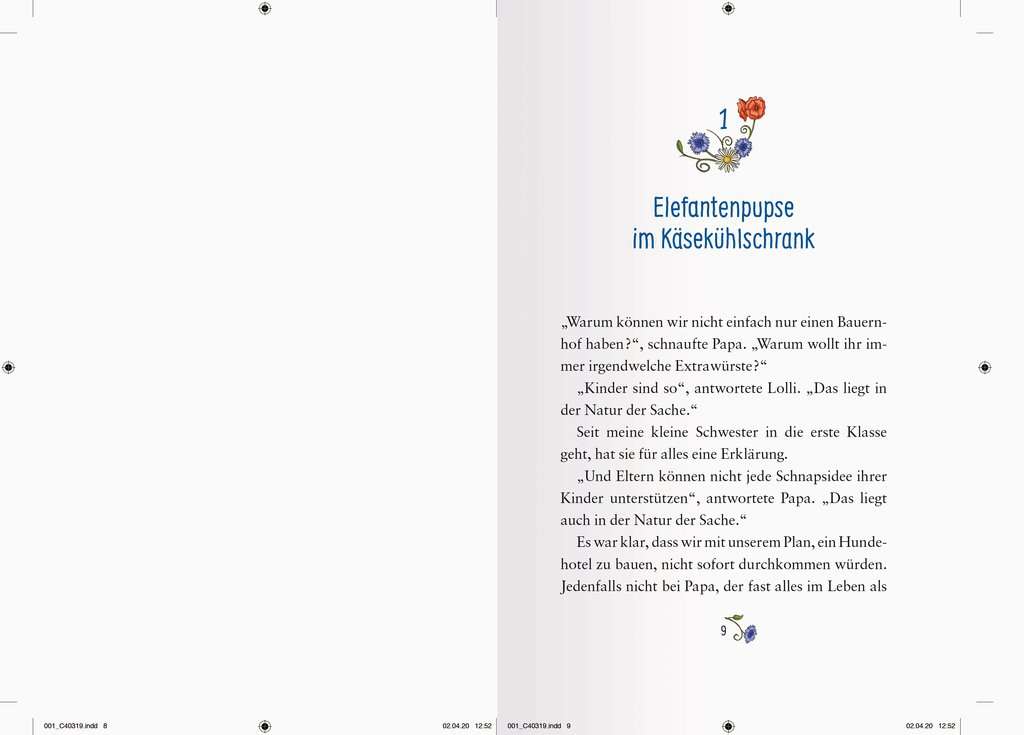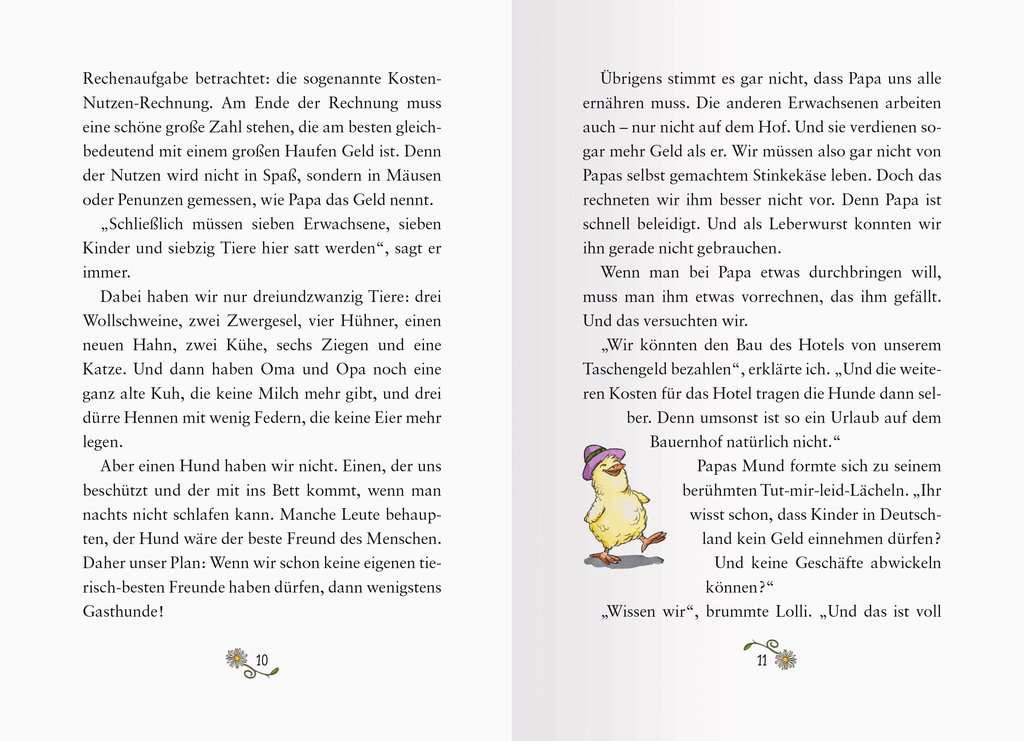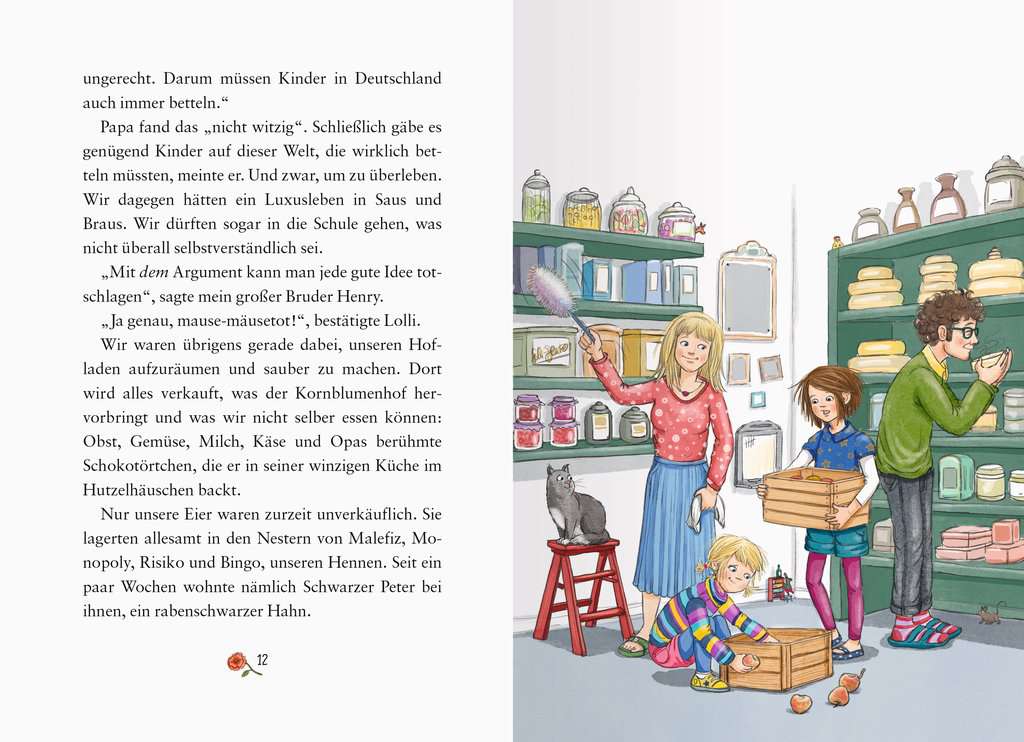 We Kids of Cornflower Farm (Vol. 5): Chaos in the Chicken Coop
Wir Kinder vom Kornblumenhof, Band 5: Krawall im Hühnerstall
View all books in the series


A modern Bullebü with lots of humour and adorable characters!

168 pp
8 years +
14,7 x 21,5 cm
EUR 11.99
June 2020
Hardcover
978-3-473-40319-6
Content
There is nothing the kids of Cornflower Farm want more than a dog. But because so many animals live on the farm already, their parents are strictly opposed to the idea. As usual, the children have a genius idea: a dog hotel is the solution for their problem! As long as they finance it themselves, they get permission to run it in a barn on the Cornflower Farm. Their first client is Ms von Hochleben with her poodle Titimann. For a fee, the children agree to take care of the snooty dog. But the dog seems to think it's a chicken and creates all sorts of chaos!
About the Series
Mai lives with her parents and her two siblings on a farm, called cornflower farm. There is always a lot going on at the cornflower farm, because not only does the Schluckewitz family live here with grandma and grandpa, aunt and lots of children, but also lots of animals.
The Author
Anja Fröhlich has been writing children's books for twenty years and loves marvelling at things for professional reasons alone. Since her son is grown and her husband is a travel journalist, she gets the chance to do that in the remotest regions of the world – just like the donkey and the squirrel. But Anja enjoys being home in Cologne just as much, where she has lived since studying film studies, art history and psychology.
The Illustrator
Even in primary school, Ulla Mersmeyer's favourite thing to do was caricature her teachers. She refuses to say whether she wanted to marry her swimming instructor the way Lolli wants to marry Mr. Kolibri. Then again, she is much better at drawing than at swimming anyway – something she now does in her dream studio in Münster, after previously working in Bremen and Berlin.