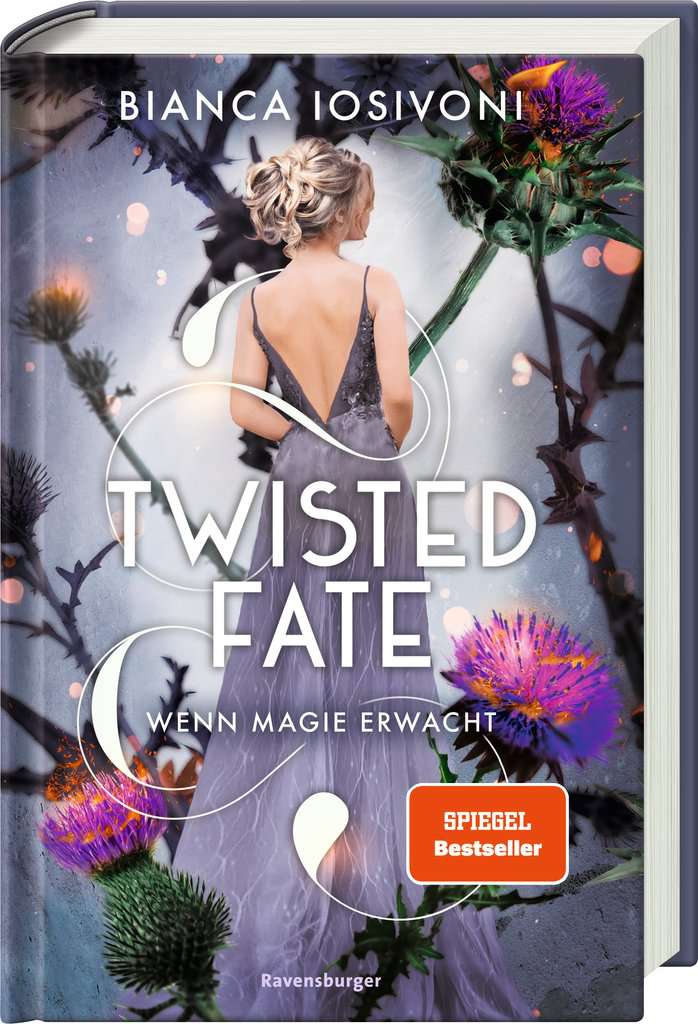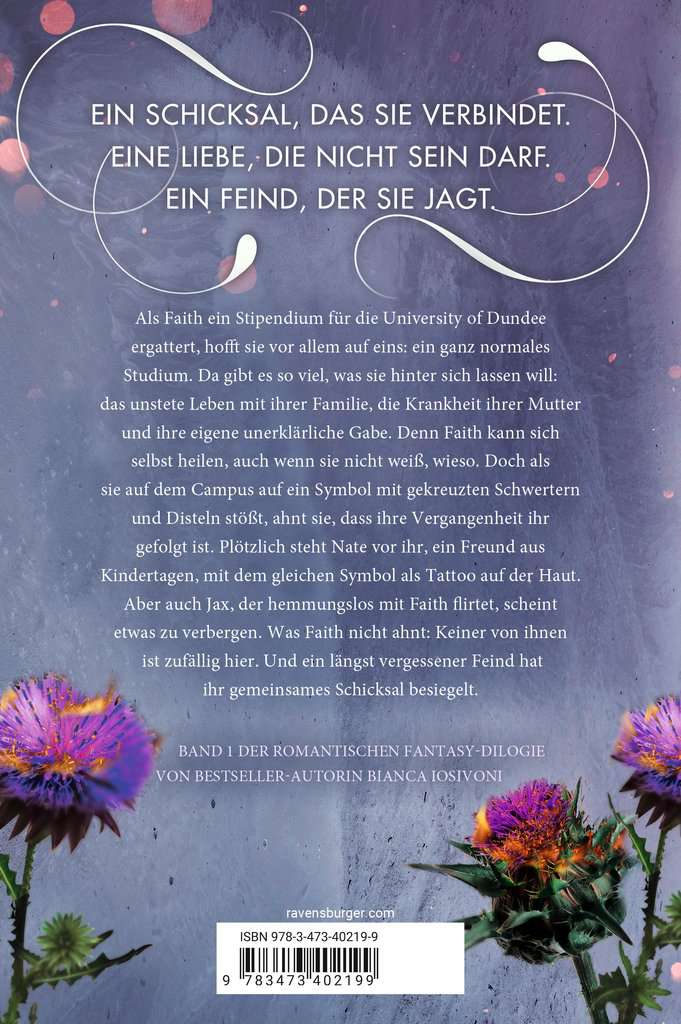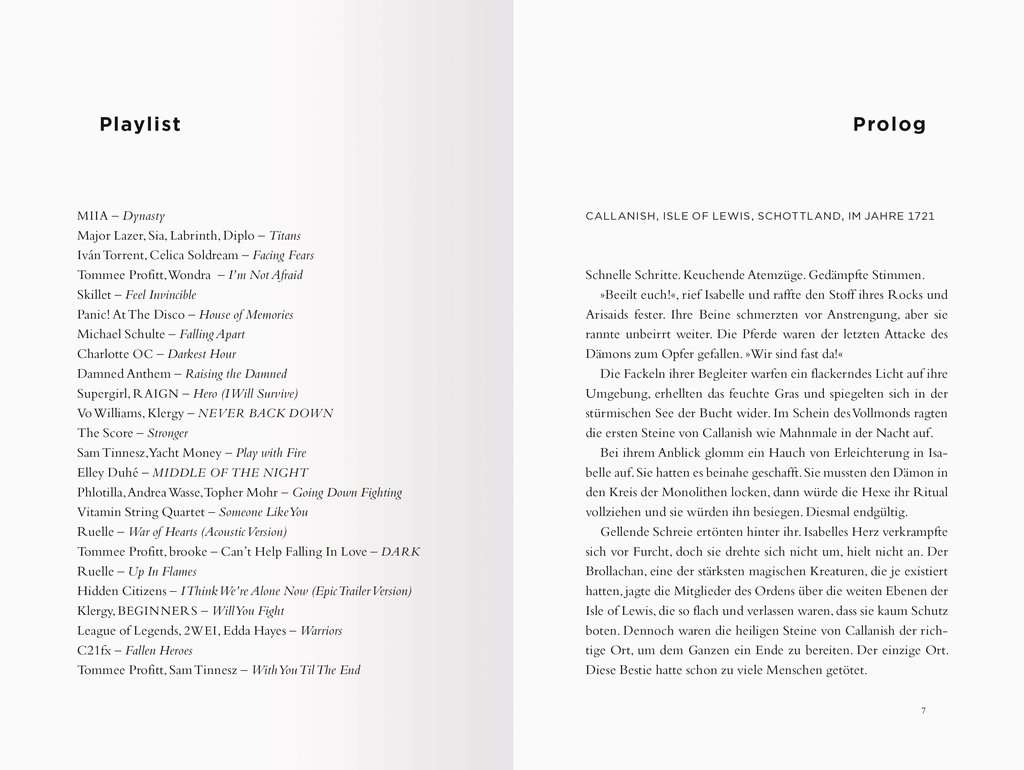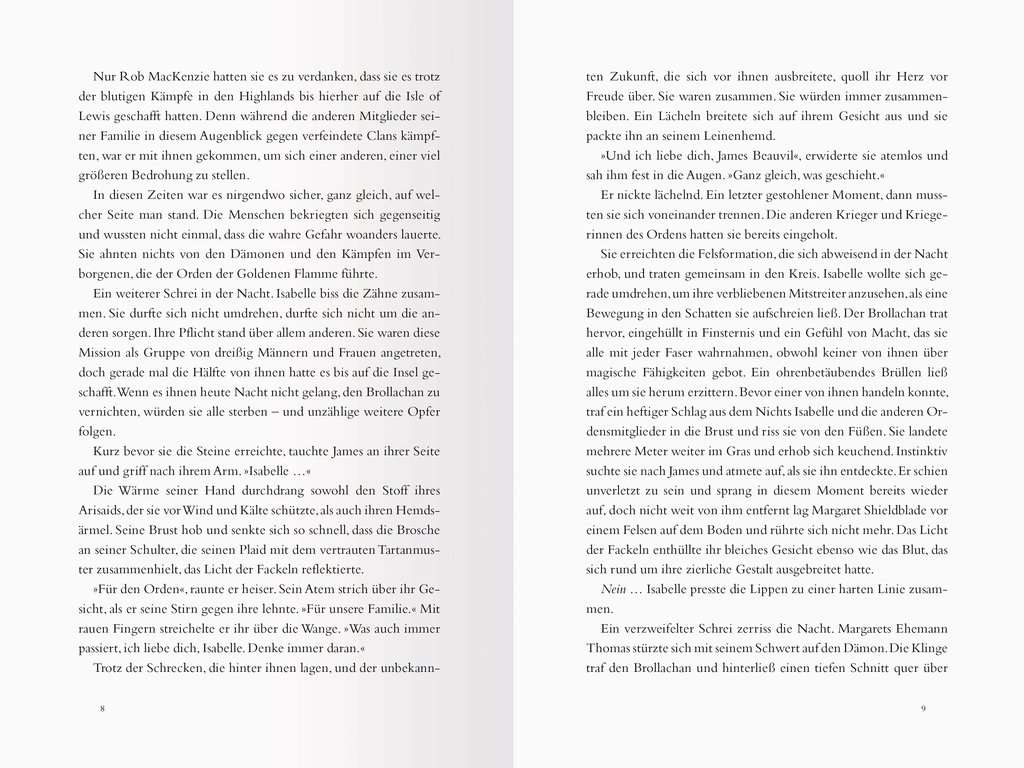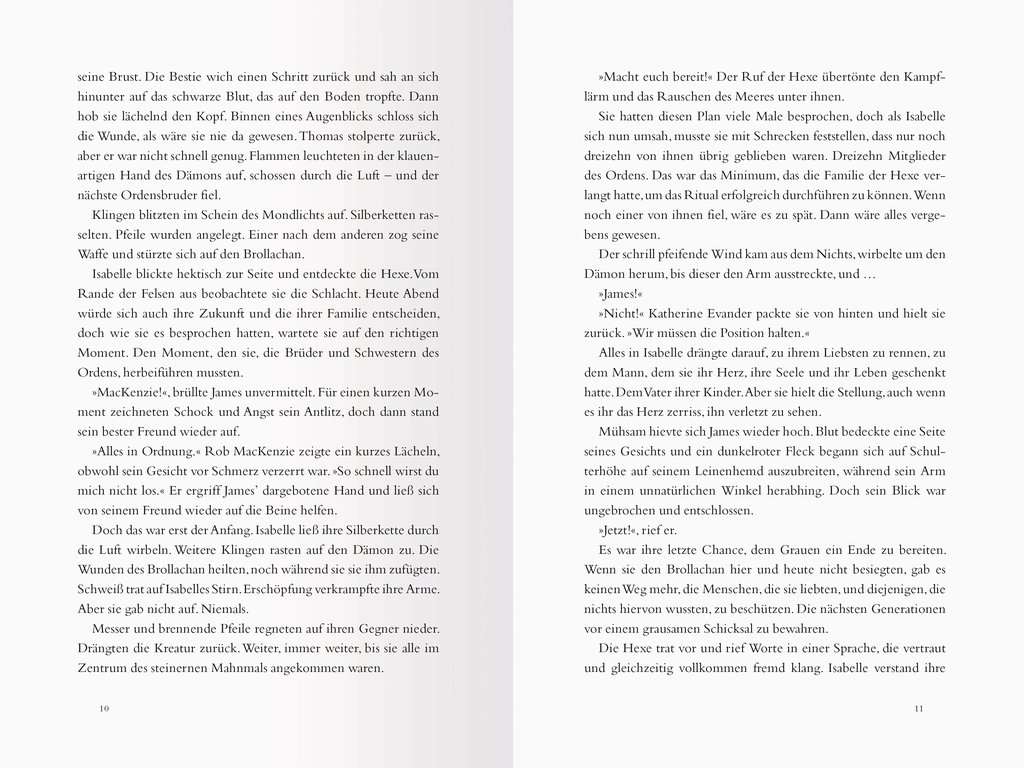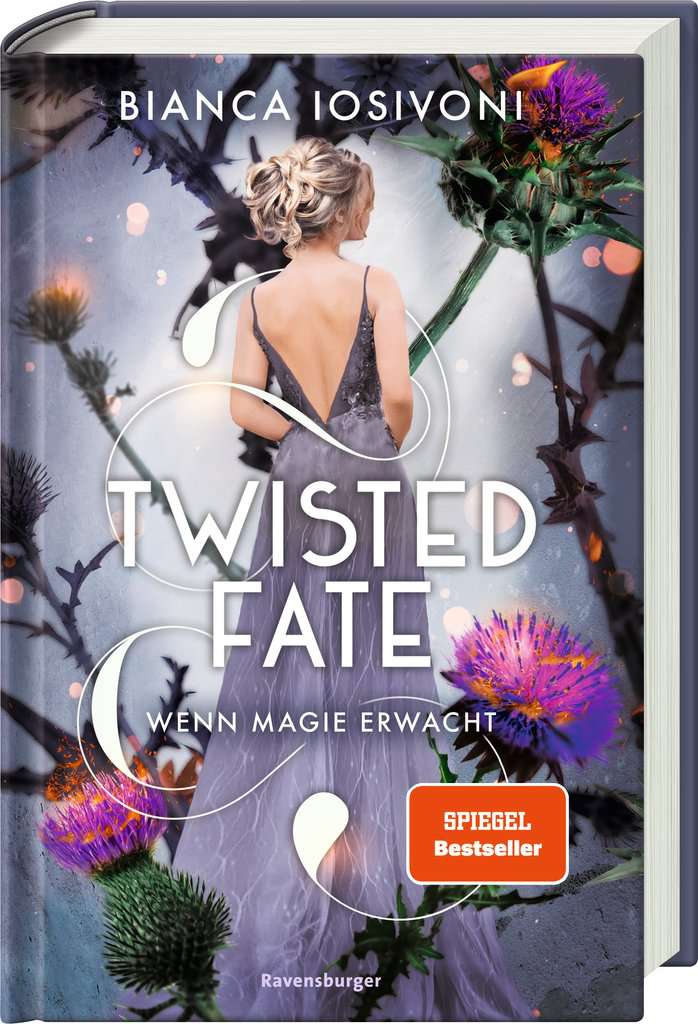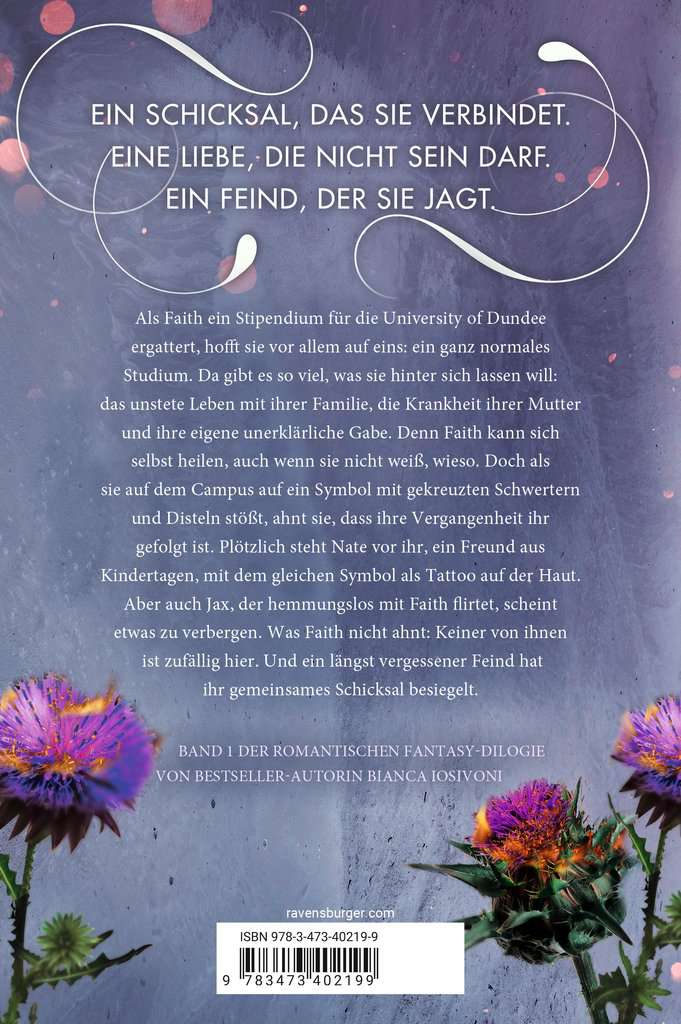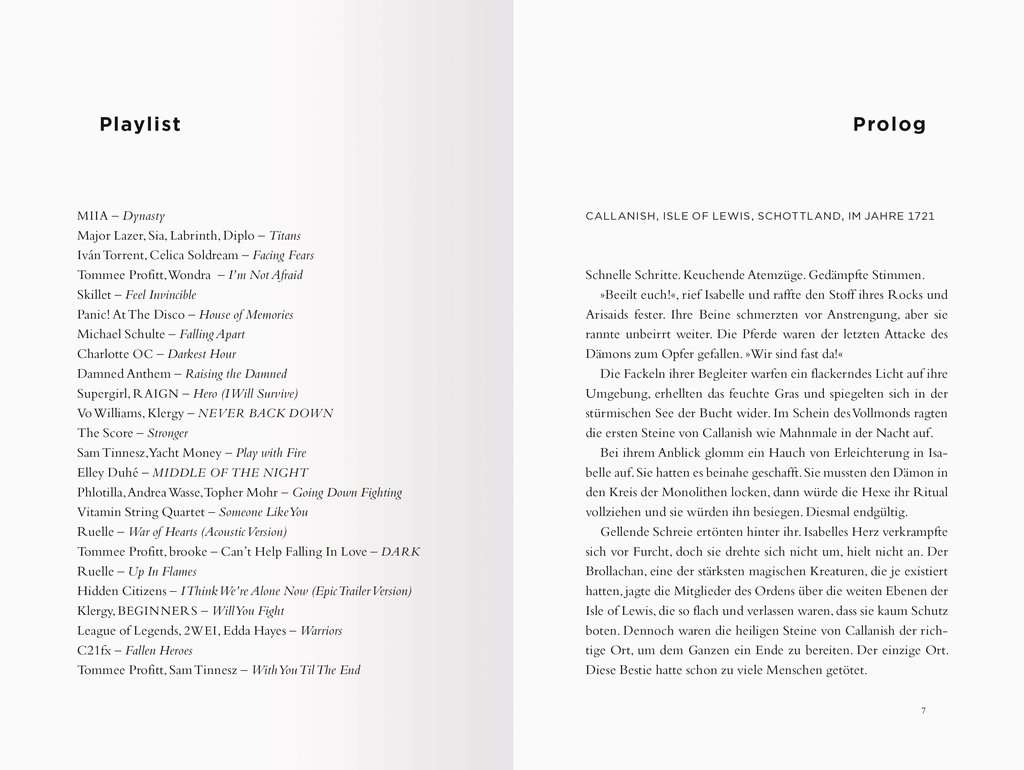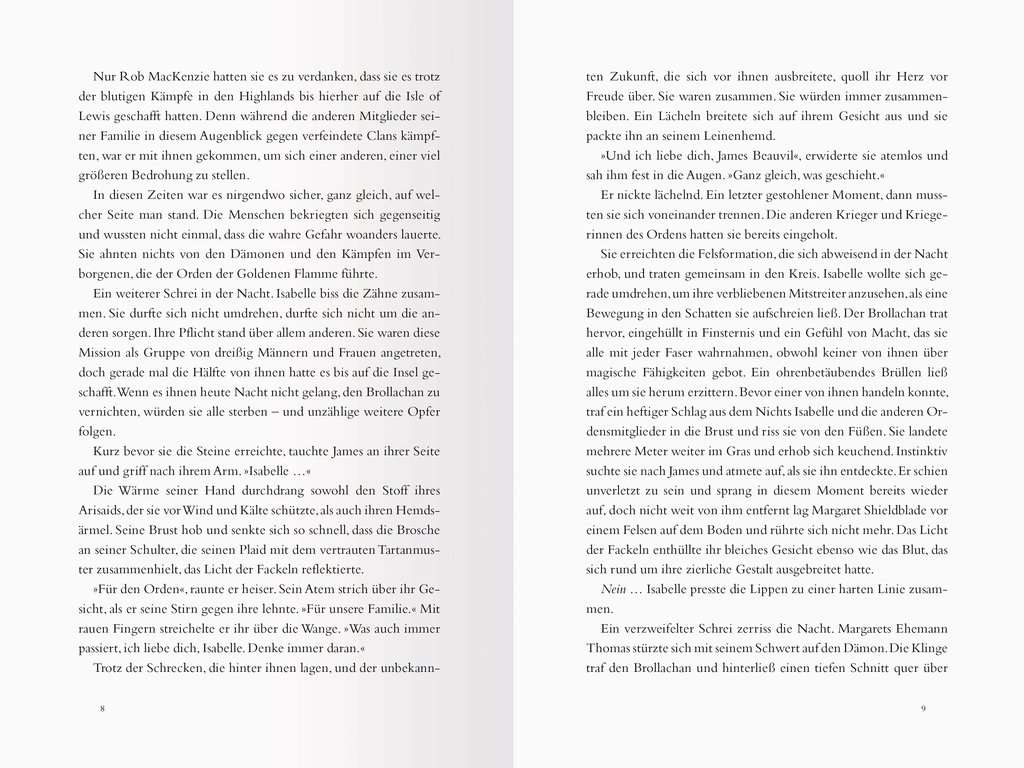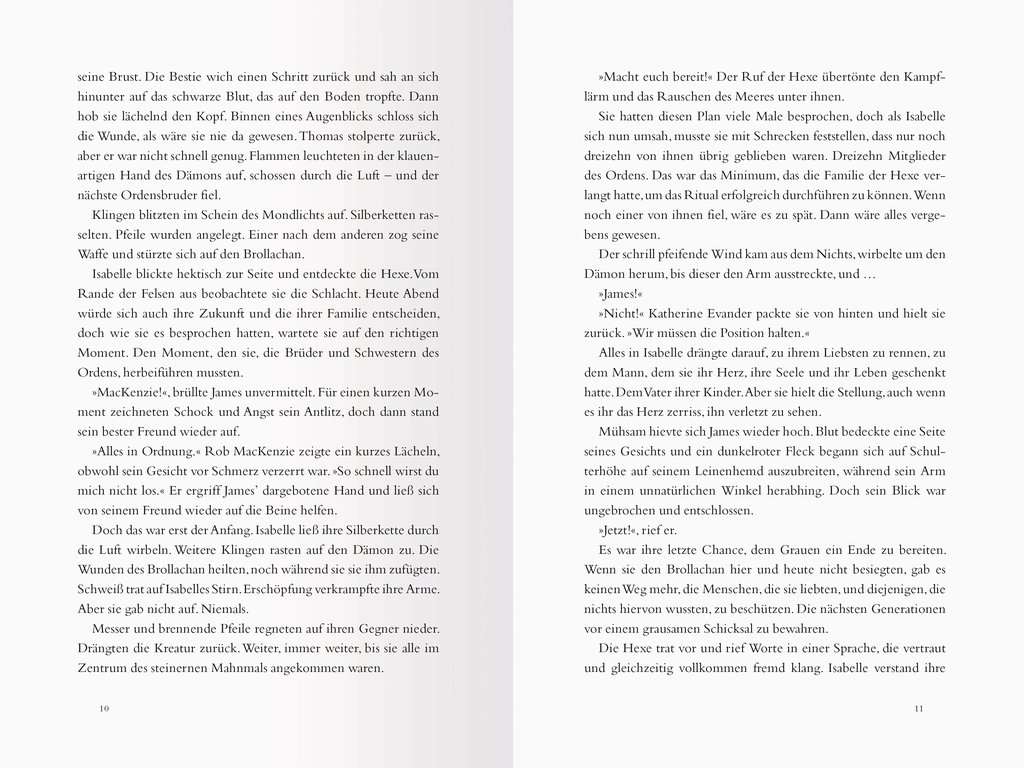 Twisted Fate (Vol. 1): When Magic Awakens
Twisted Fate, Band 1: Wenn Magie erwacht
View all books in the series
An action-packed romantic urban fantasy set in the rugged, romantic landscape of Scotland


More than 500,000 copies of the SPIEGEL best-selling author's books already sold!

448 pp
16 years +
14,3 x 21,5 cm
EUR 19.99
March 2023
Hardcover
978-3-473-40219-9
Content
During a summer camp, a group of children make a blood oath of loyalty to each other, completely unaware that they are in a magical place. Making the oath at the stone circle awakens a gruesome demon and robs him of his powers. When the camp ends, the children lose contact with each other, but none of them is the same person they were before.
The Author
Bianca Iosivoni, born in 1986, is an active author (both through publishing companies and self-published) and blogger, and has many enthusiastic readers and fans through social media. When she isn't working on a new idea for a book, she composes entries for the author blog schreibwahnsinn.de. She remains in constant contact with her readers through her website, bianca-iosivoni.de, as well as Twitter, Facebook, Instagram and Pinterest.