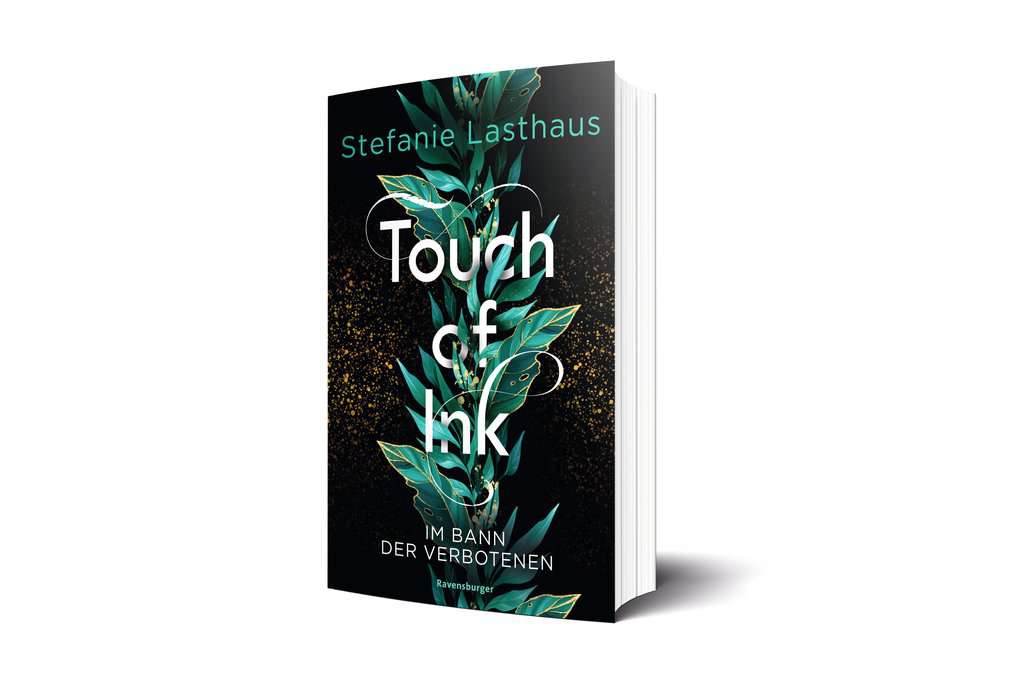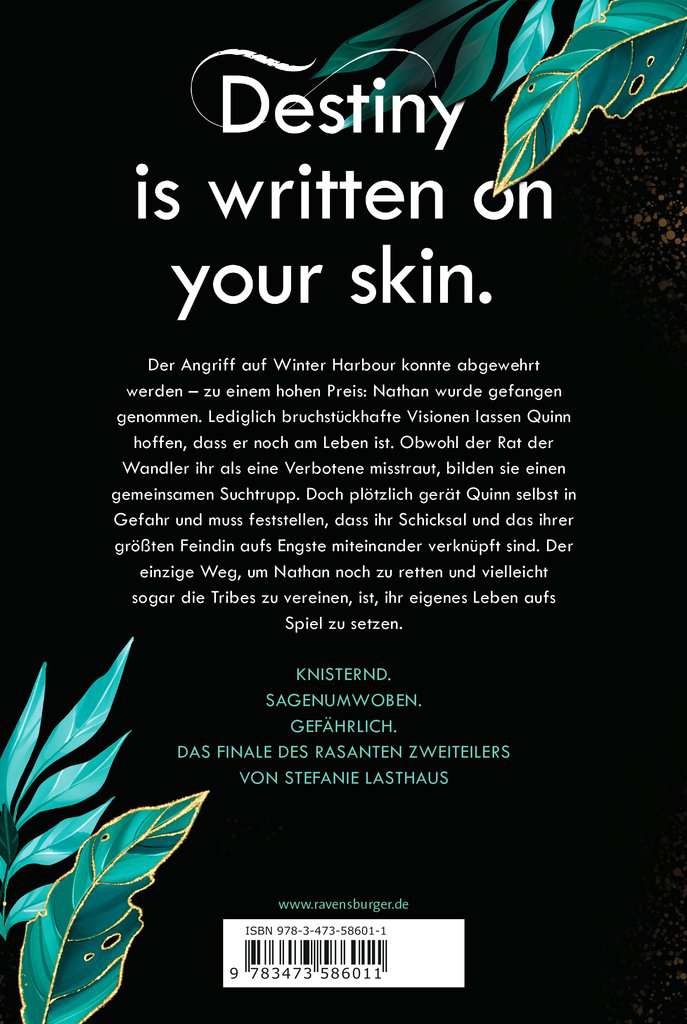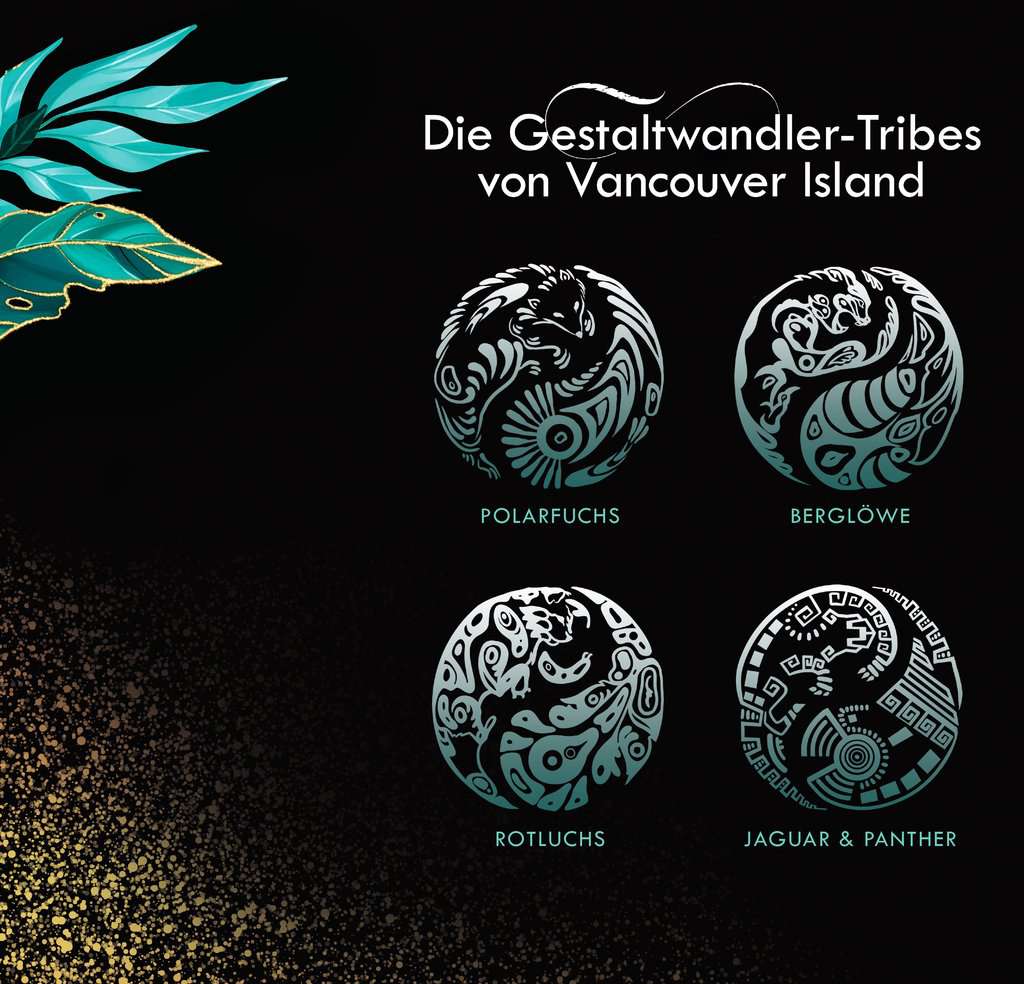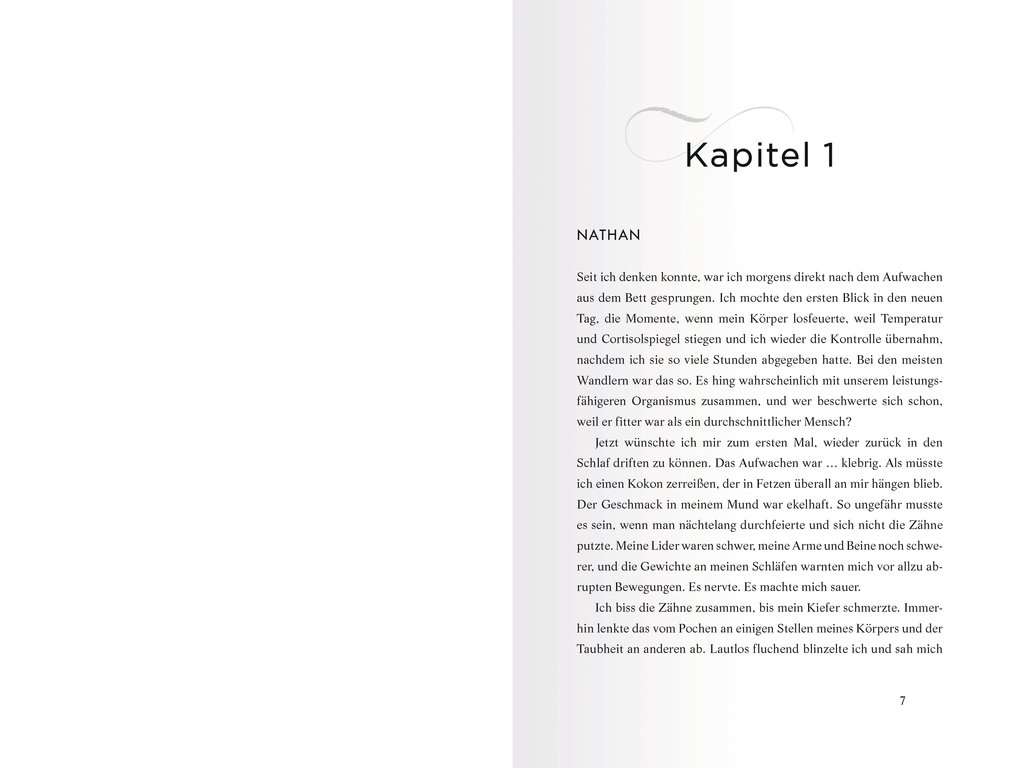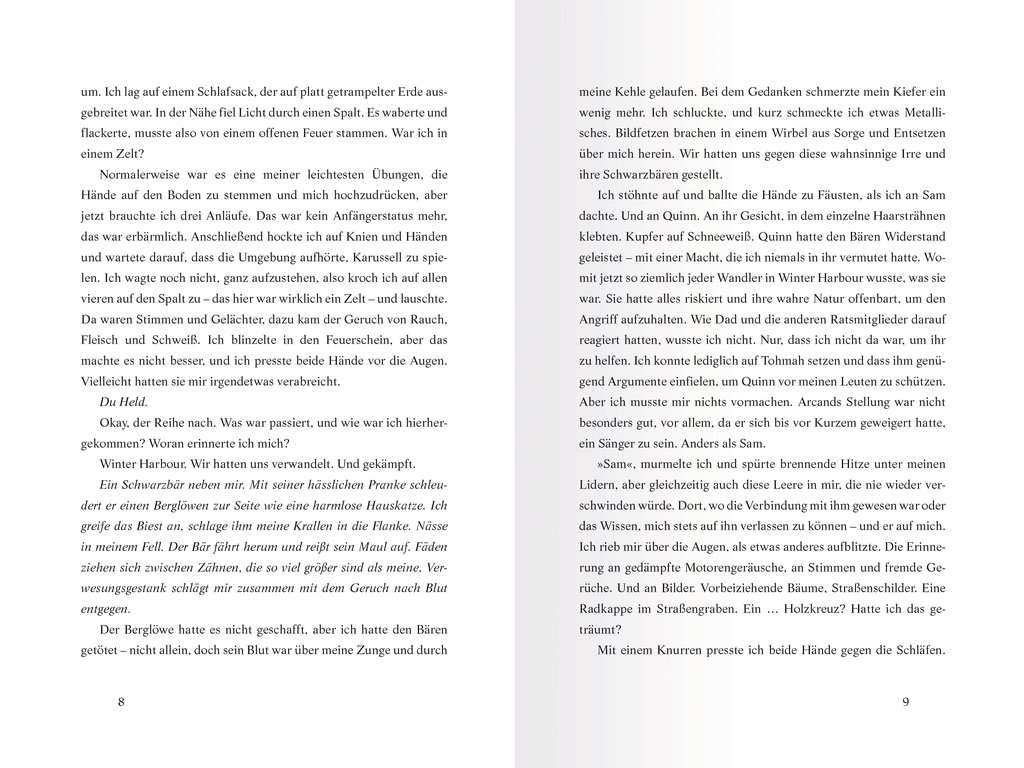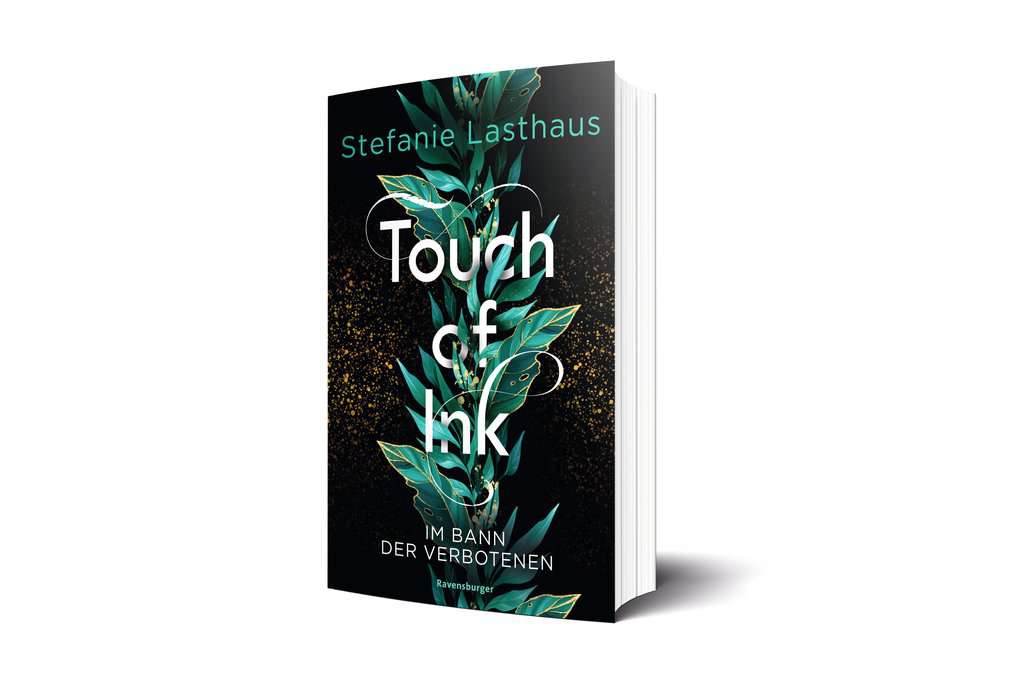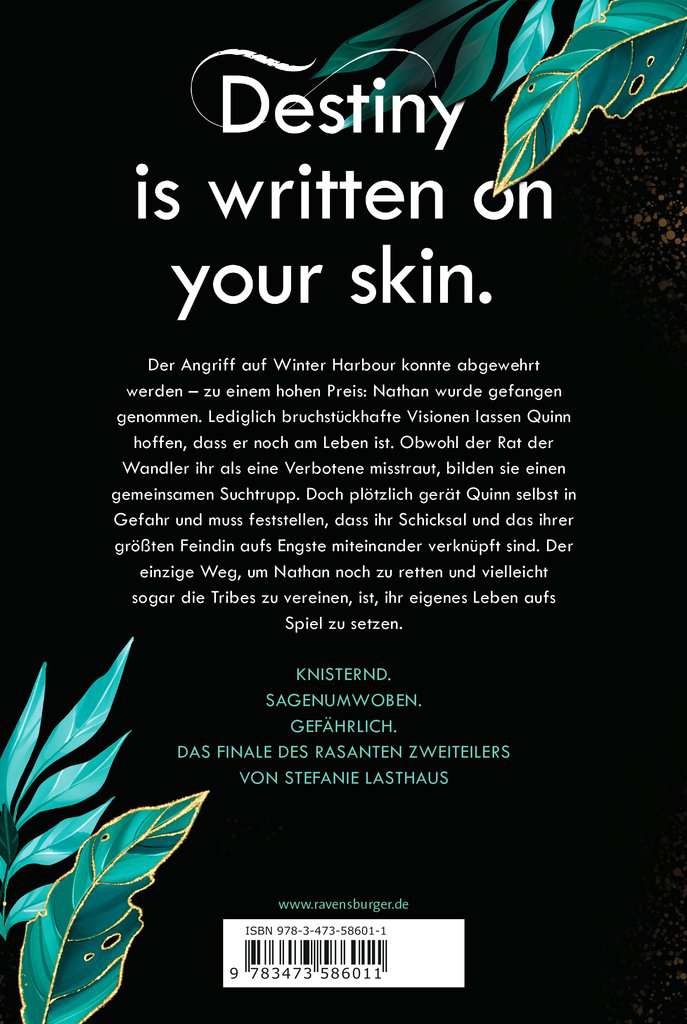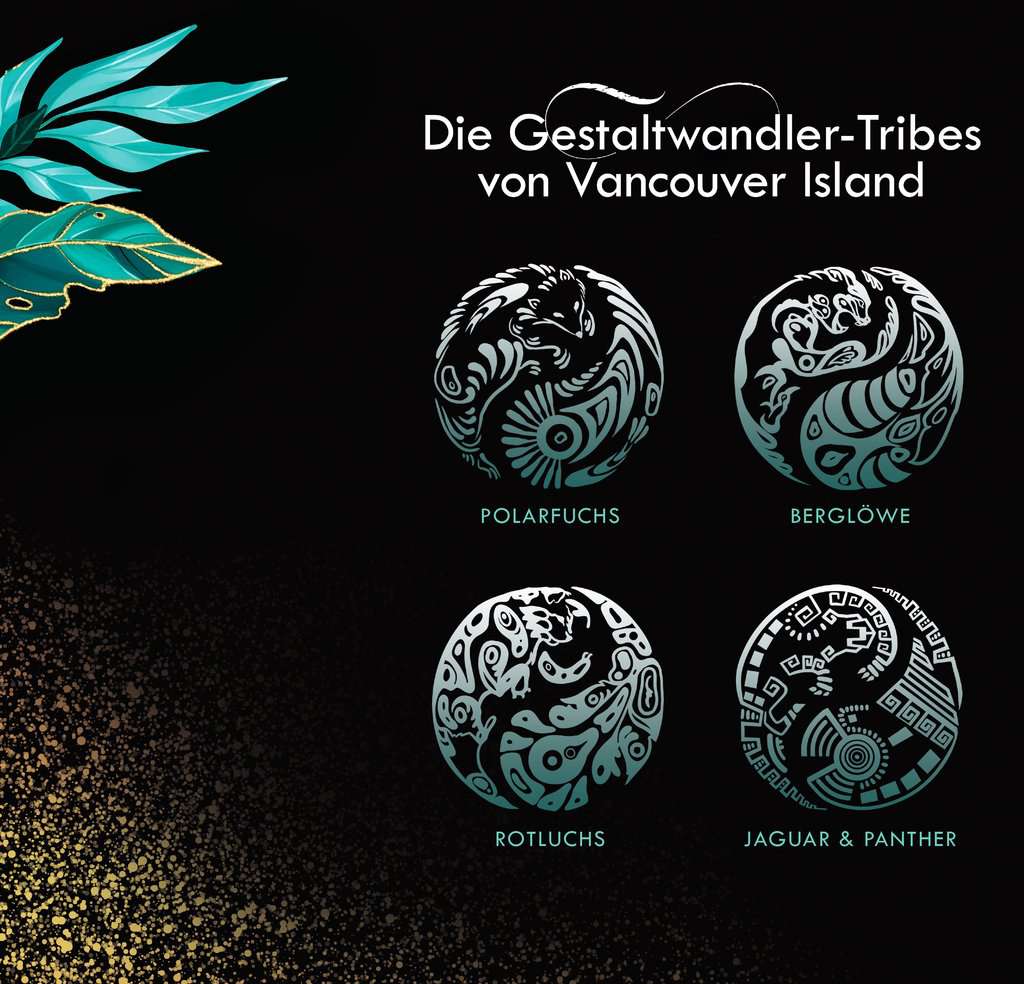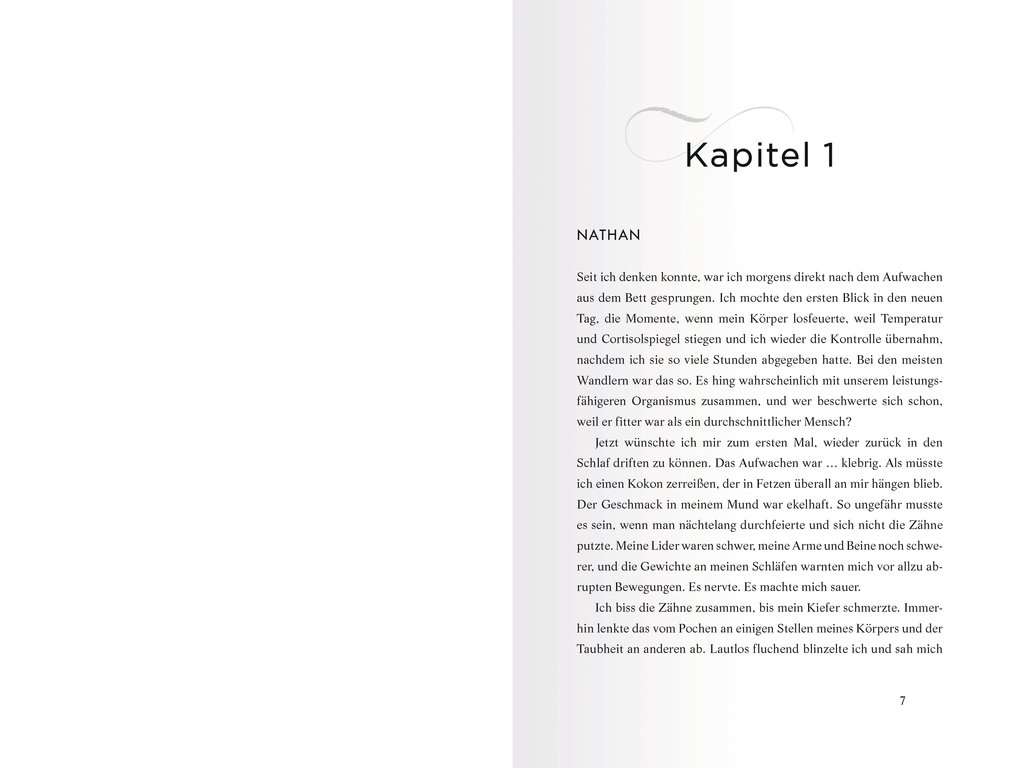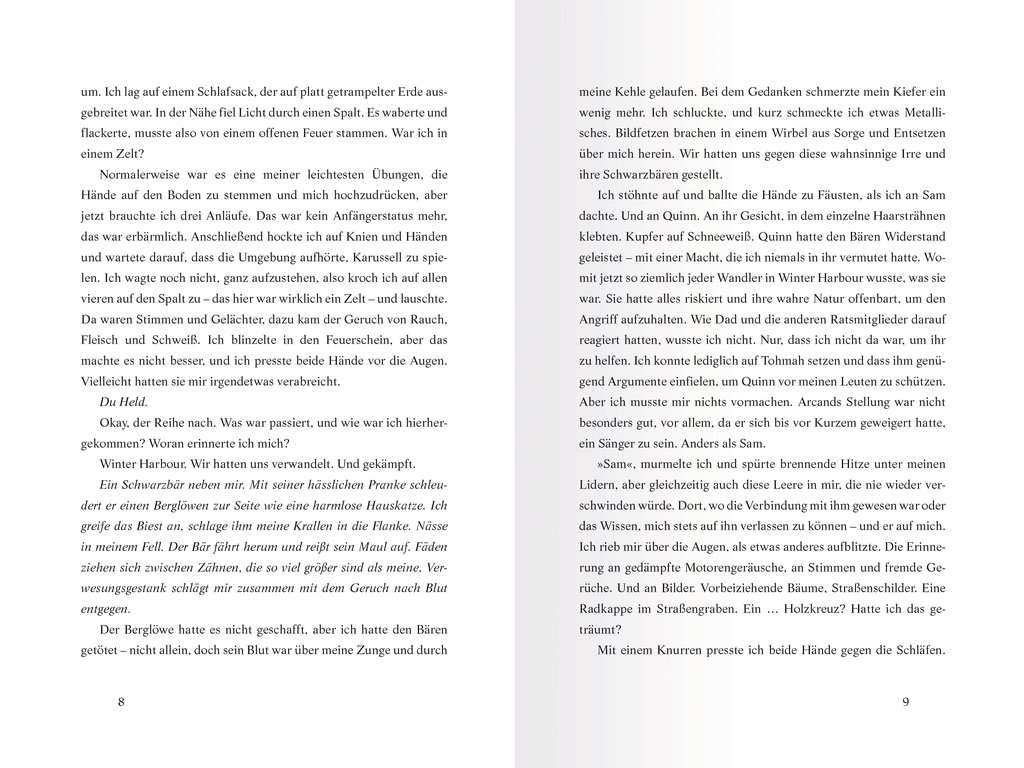 Touch of Ink (Vol. 2): Under the Spell of the Forbidden
Touch of Ink, Band 2: Im Bann der Verbotenen
View all books in the series
Urban fantasy featuring shapeshifters, set on Vancouver Island.
576 pp
14 years +
14 x 21 cm
EUR 14.99
June 2021
Softcover
978-3-473-58601-1
Content
The attack on Winter Harbour has been warded off – at a high price: Nathan has been captured. Only fragmentary visions give Quinn hope that he is still alive. Even though the Council of Shifters doesn't trust her, they form a search party. But suddenly Quinn herself is in danger and is forced to realise that her fate and that of her biggest enemy are closely connected.
About the Series
They are powerful. Majestic. And only partly human. Almost no one knows of the existence of the different groups of Shifters who have always lived in Winter Harbour on Vancouver Island, Canada, in secret. The largest tribe, the Mountain Lions, are facing off with their archenemies, the Black Panthers. And just as nature needs day and night, each Shifter needs a Singer – a permanent contact who is capable of communicating with the Shifter in animal form.
The Author
Stefanie Lasthaus has travelled all over the world: after studying journalism, she worked as a story writer and tour guide in Australia. Subsequently, projects in fields like text, film, tourism and online games took her to Switzerland, England and back to Germany. Today, she passionately writes adult and young adult novels, works as an editor and travels to countries that fascinate her in her books.