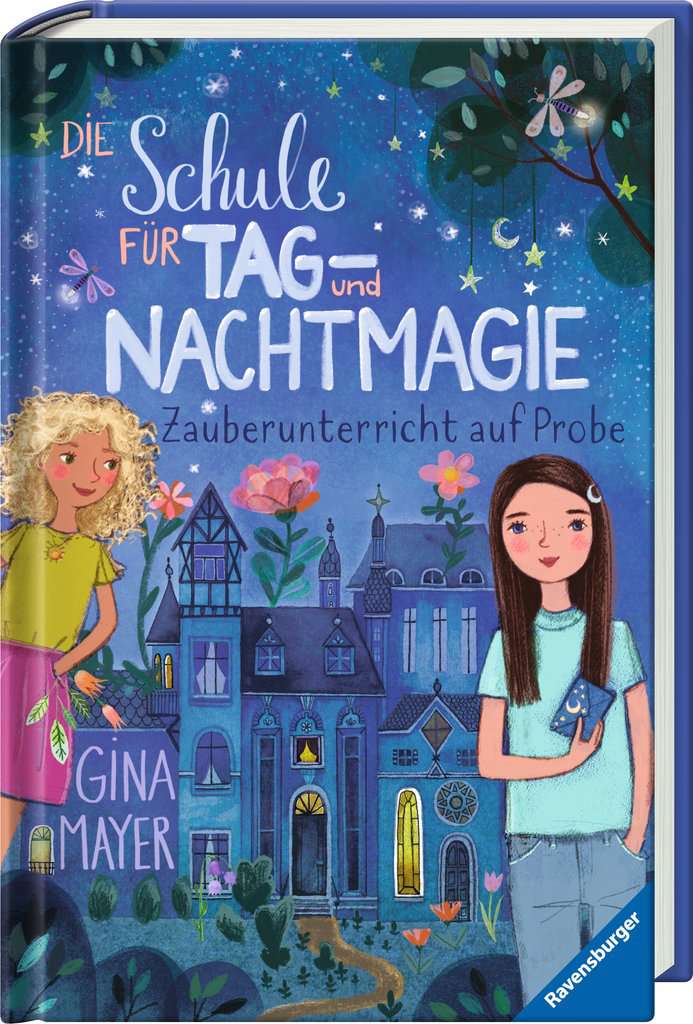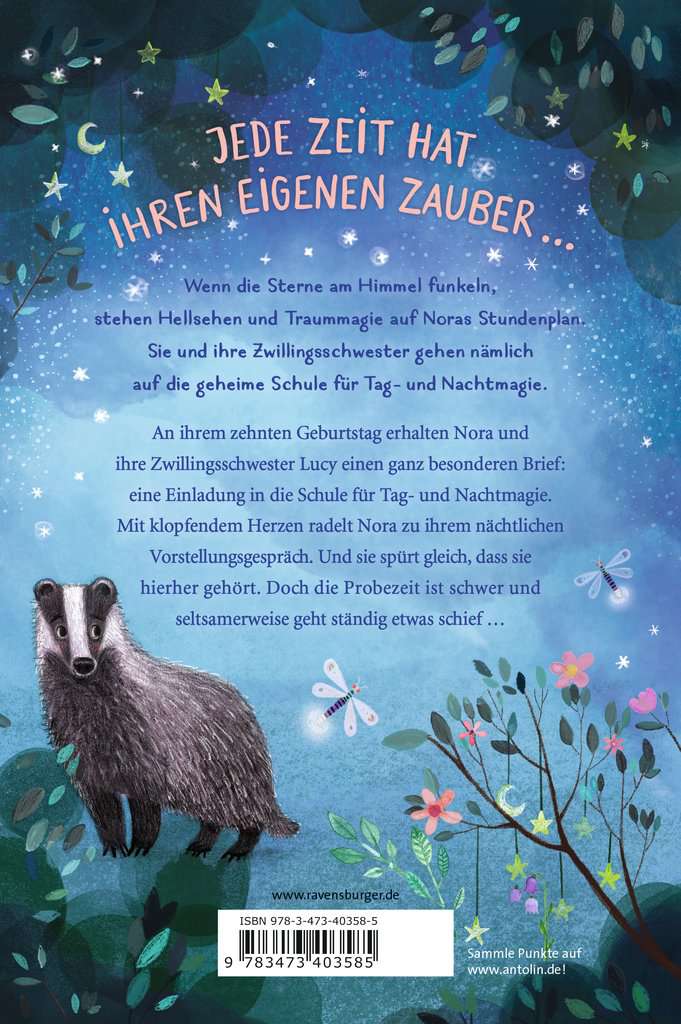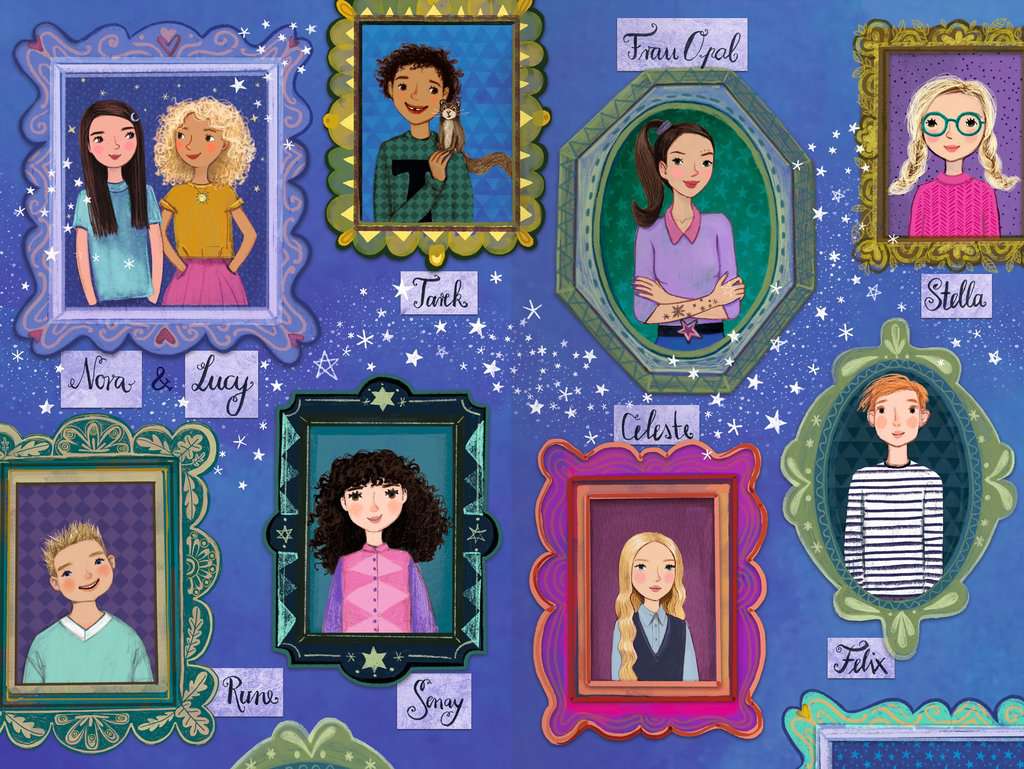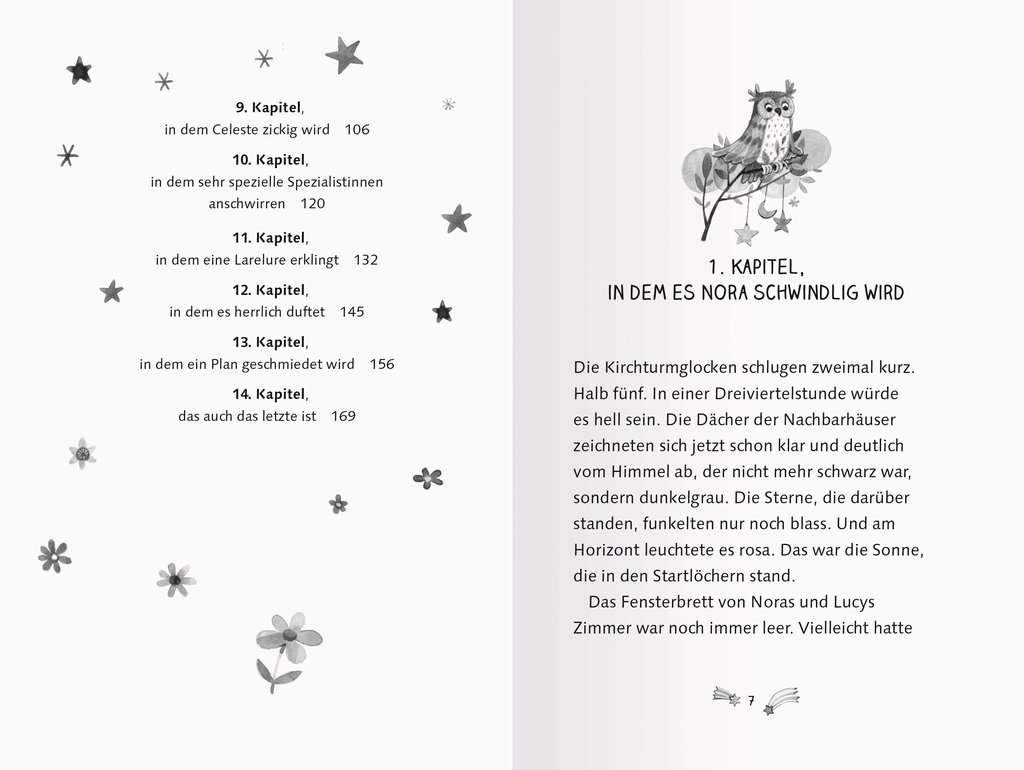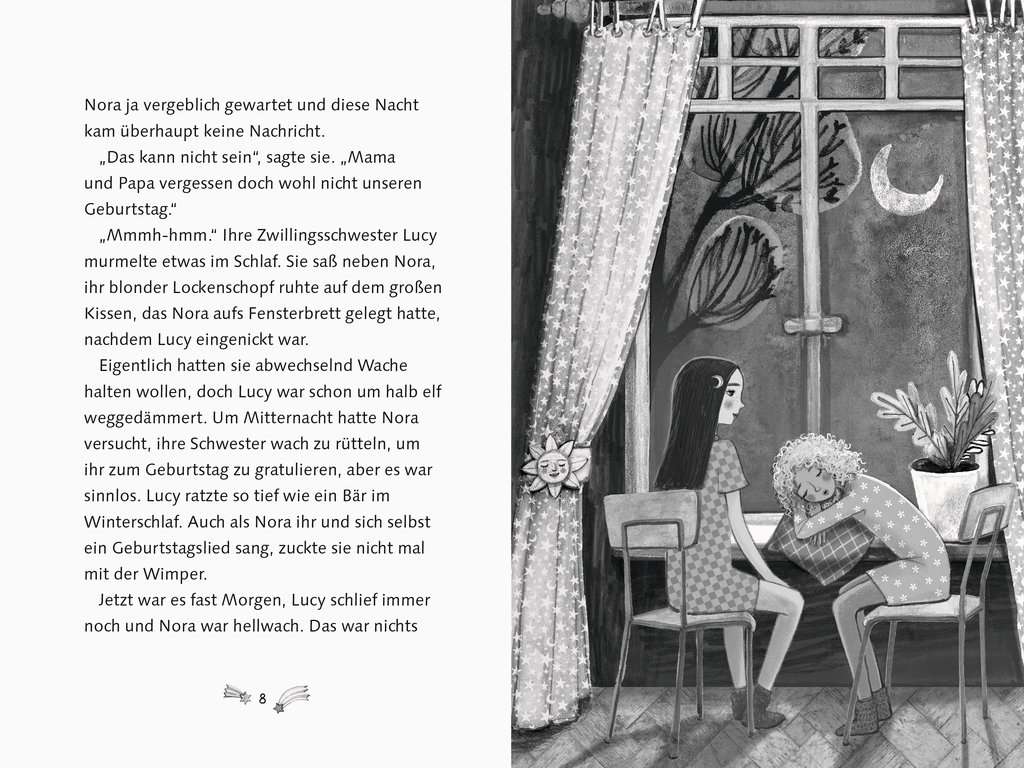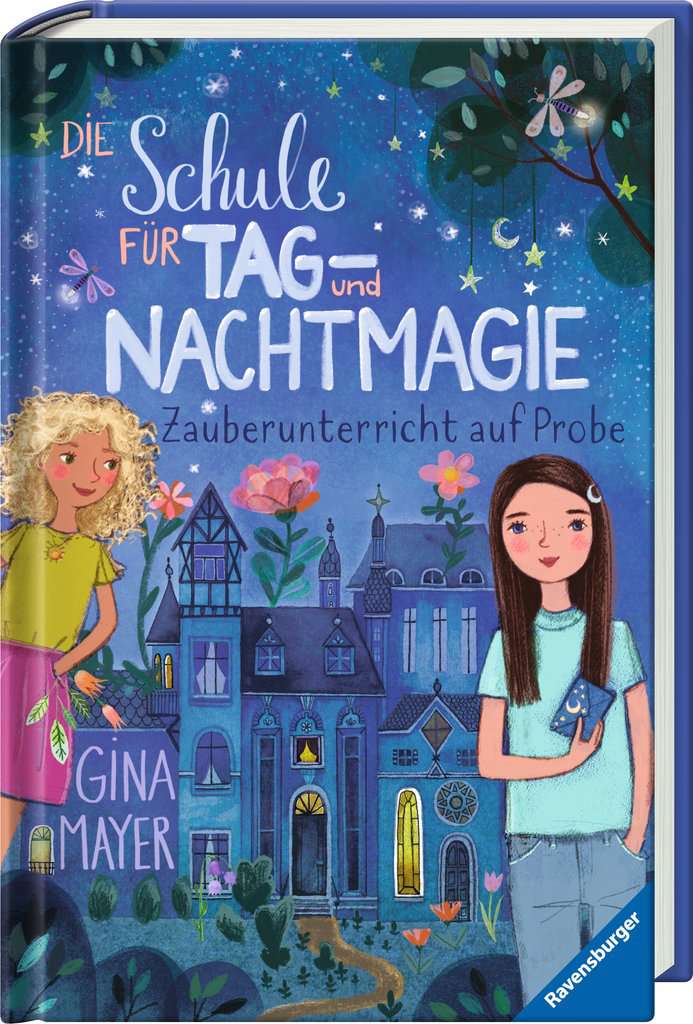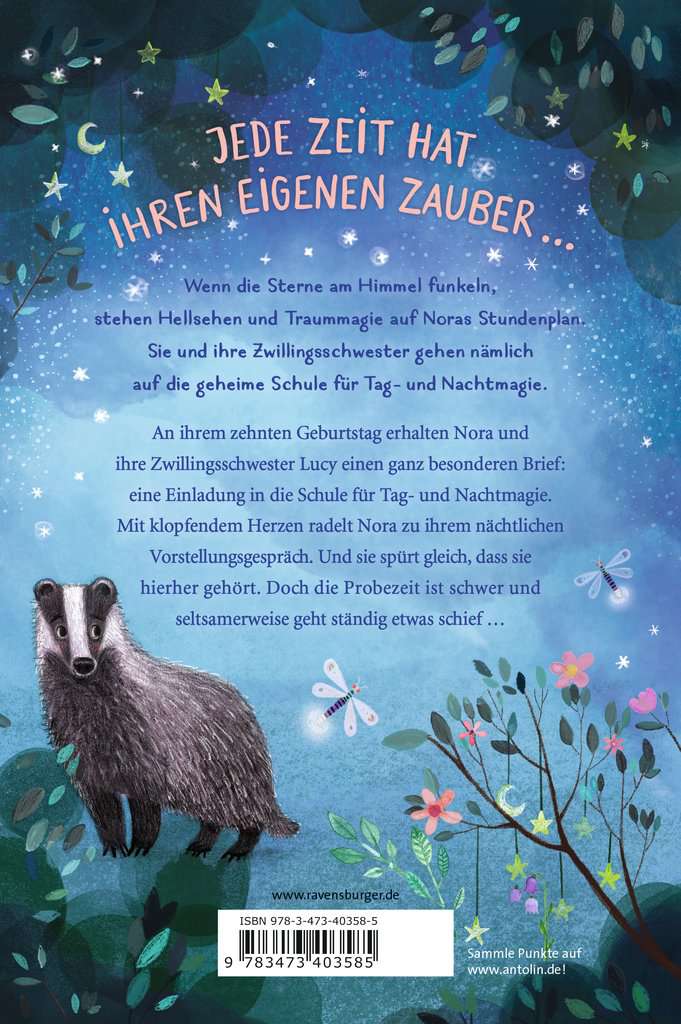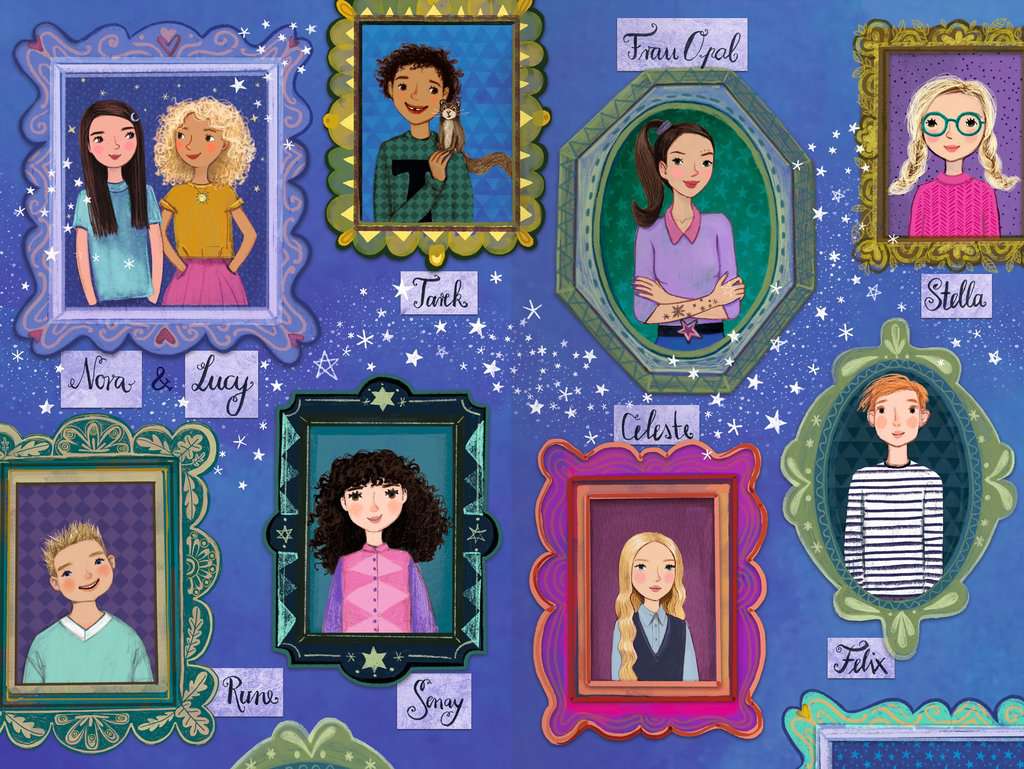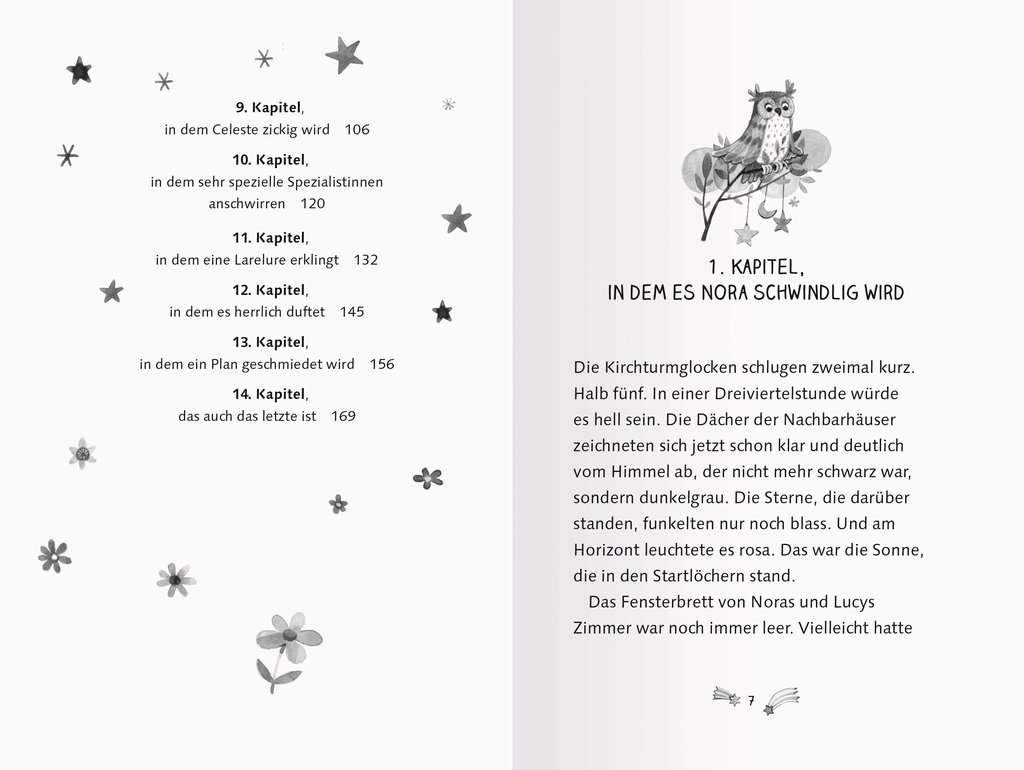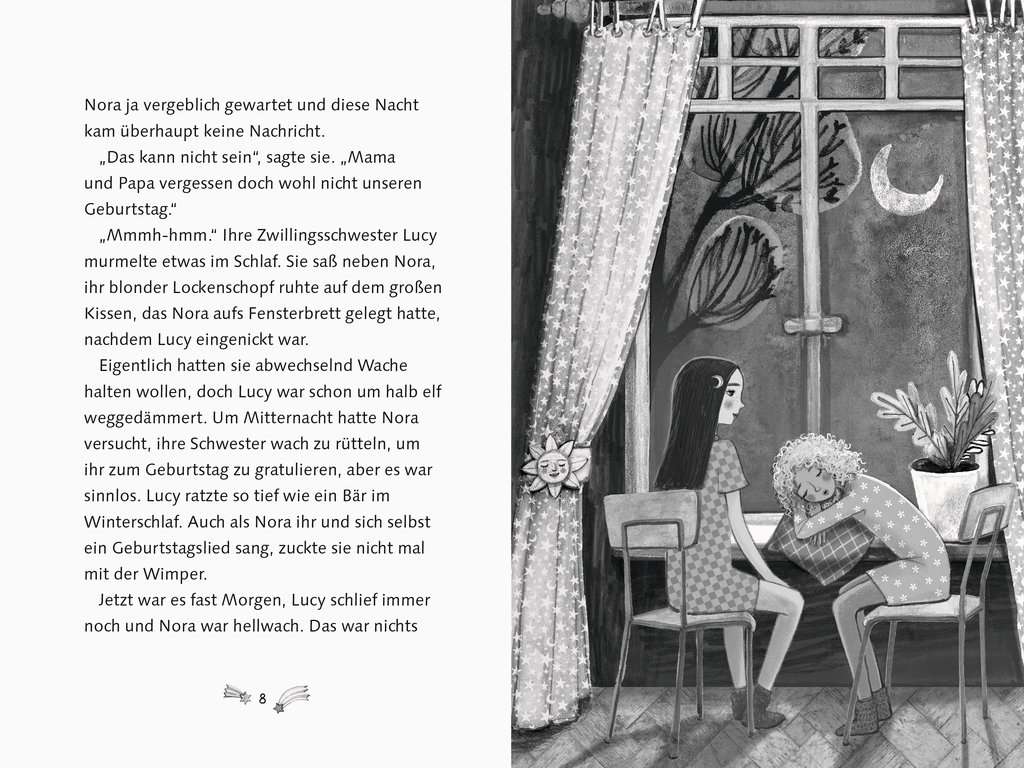 The School of Day and Night Magic (Vol. 1): Probationary Magic Classes
Die Schule für Tag- und Nachtmagie, Band 1: Zauberunterricht auf Probe
View all books in the series
A new, magical-realistic series for girls, with charming illustrations
192 pp
8 years +
14,3 x 21,5 cm
EUR 11.99
September 2021
Hardcover
978-3-473-40358-5
• With silver foil.
Content
On their tenth birthday, twins Nora and Lucy receive an exciting invitation: from the secret School of Day and Night Magic! Nora, who will attend the night lessons, is immediately excited about her timetable. Divination and dream magic! But first she must pass the probationary period. And that is really hard! She experiences one mishap after another. Or does someone want her to get kicked out? With the help of her twin sister, her new best friend Tarek and a dose of magic, Nora manages to uncover the culprit. And pass the difficult probationary period.
About the Series
Every time has its own magic. When the stars are glittering in the heavens, divination und dream magic are on Nora's timetable. When a rainbow is beaming in the sky, Lucy has classes in light-swimming and cloud studies. The twin sisters attend the secret School of Day and Night Magic where they and their friends embark on magical adventures.
The Author
Gina Mayer was born in Ellwangen, Germany, in 1965, and studied graphic design. She lives with her husband and two children in Düsseldorf, where she works as an advertising copywriter in addition to writing books for teens and adults.
Rights Sold
Hungarian, Russian