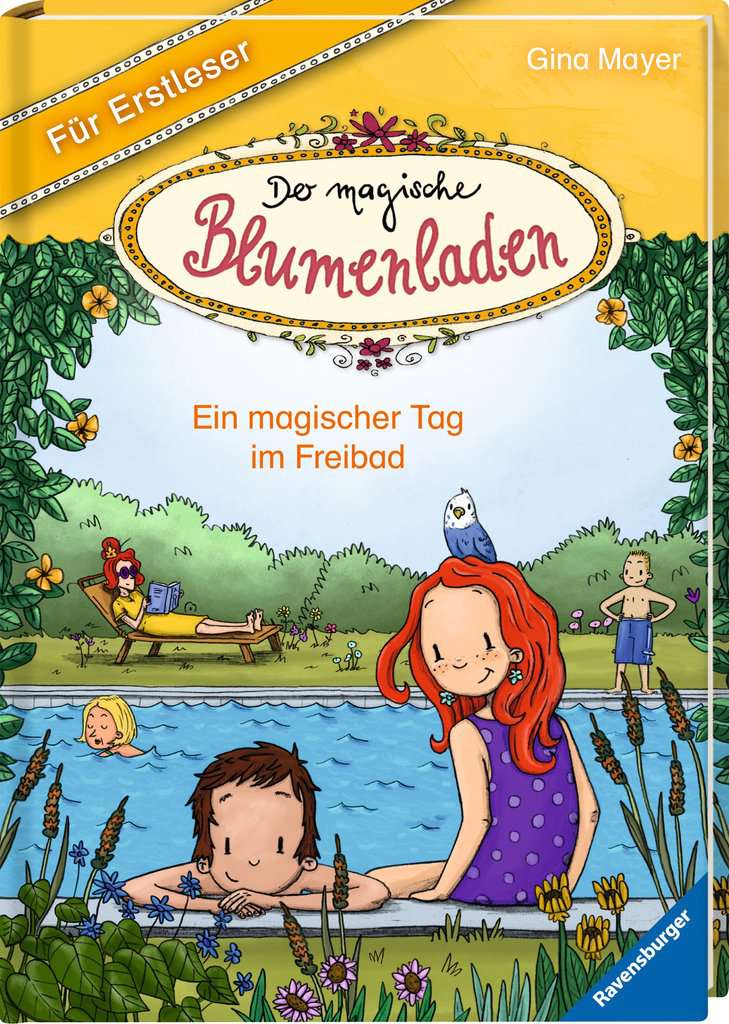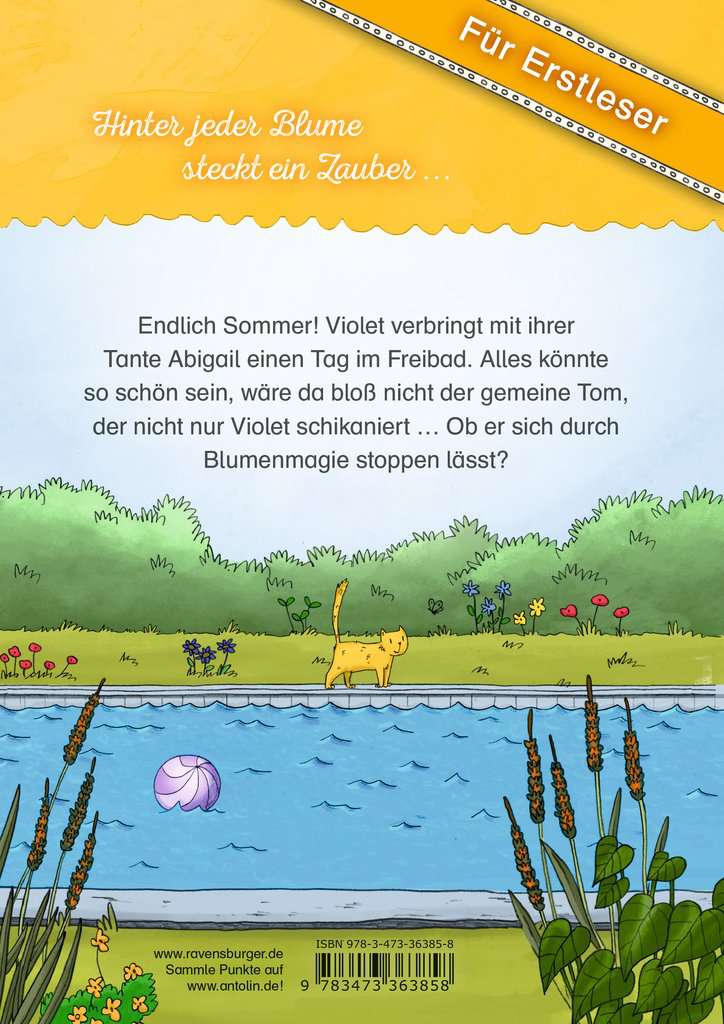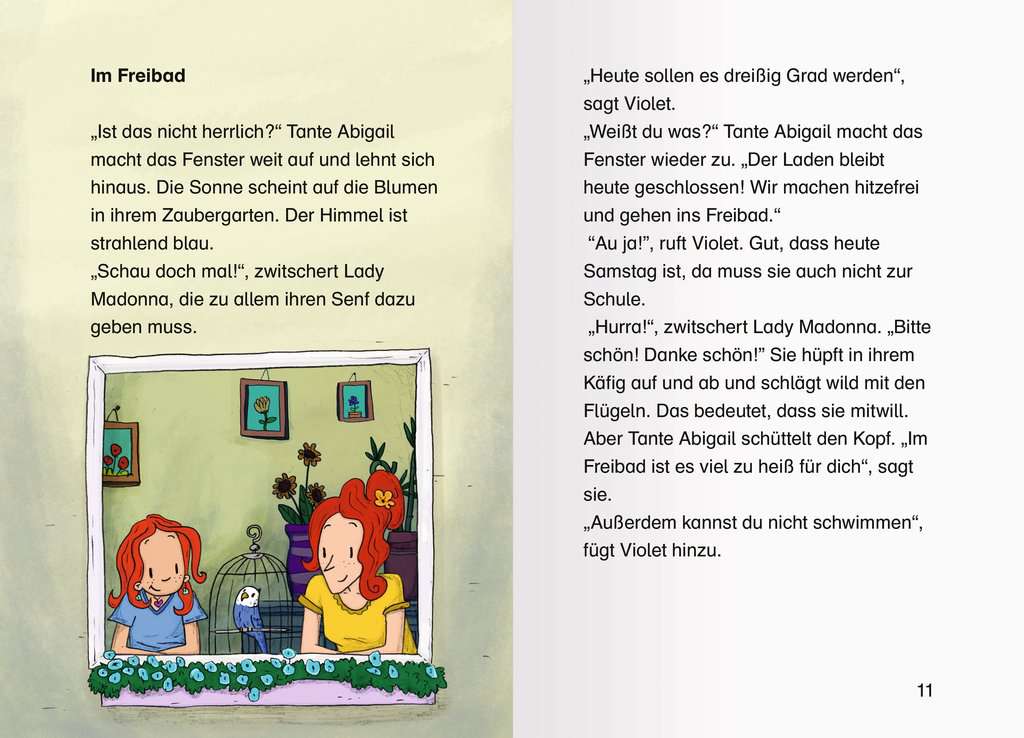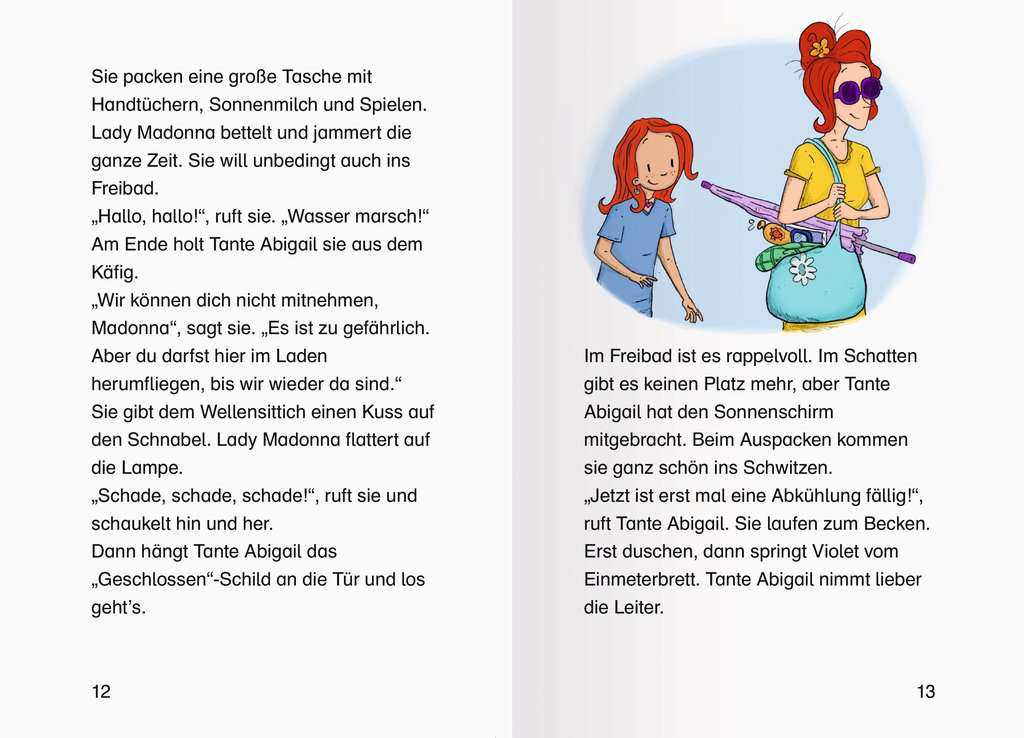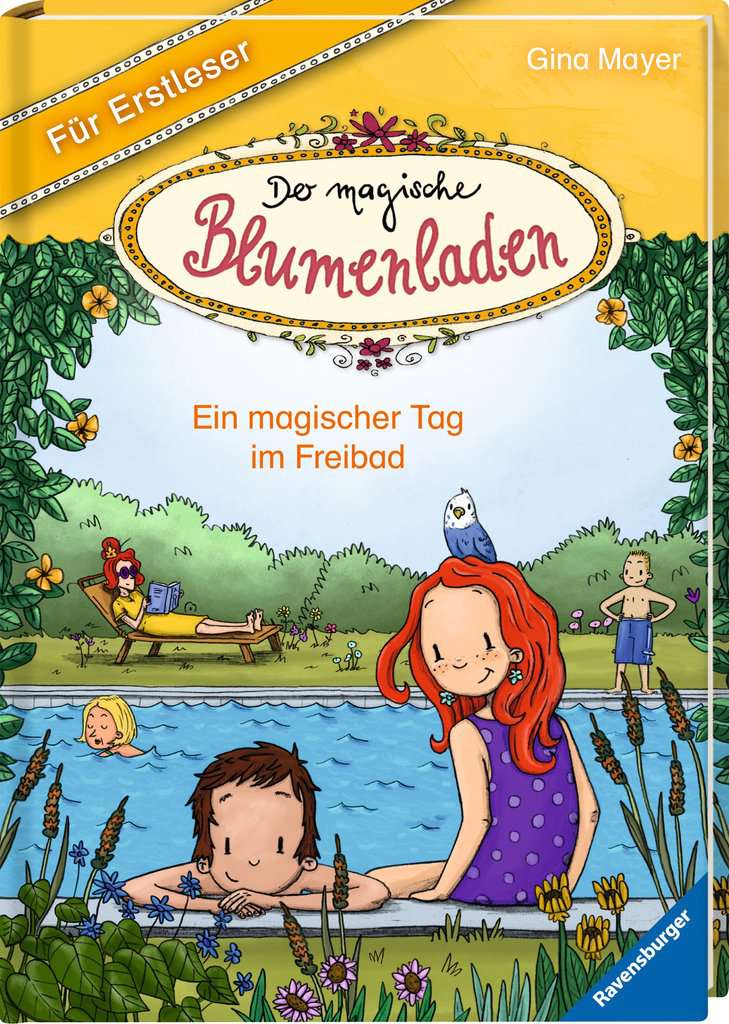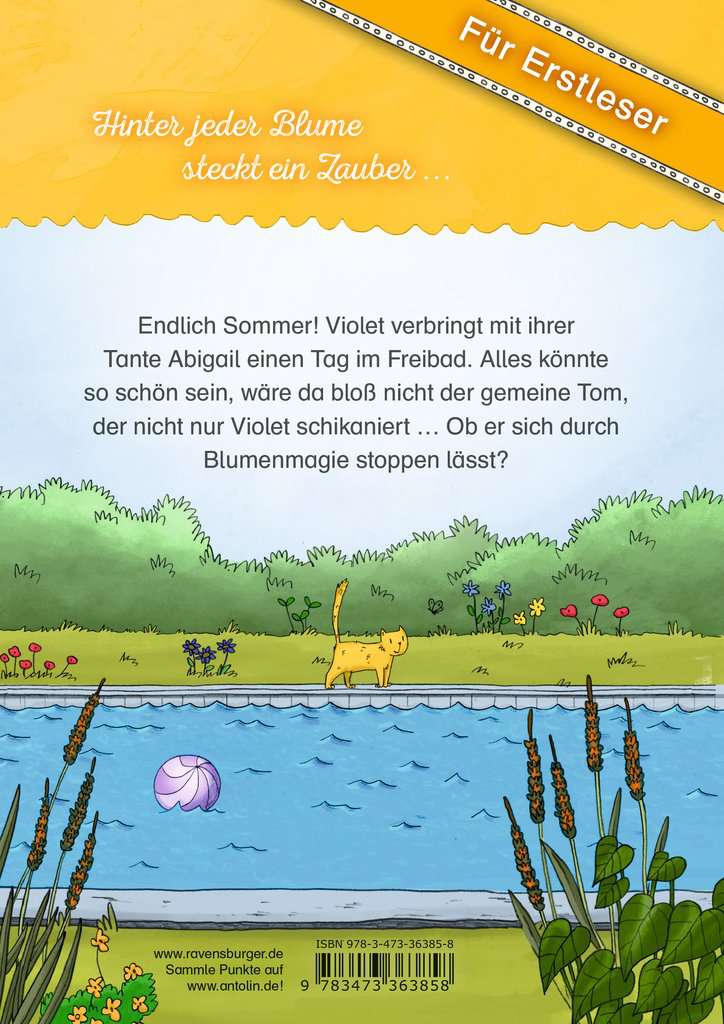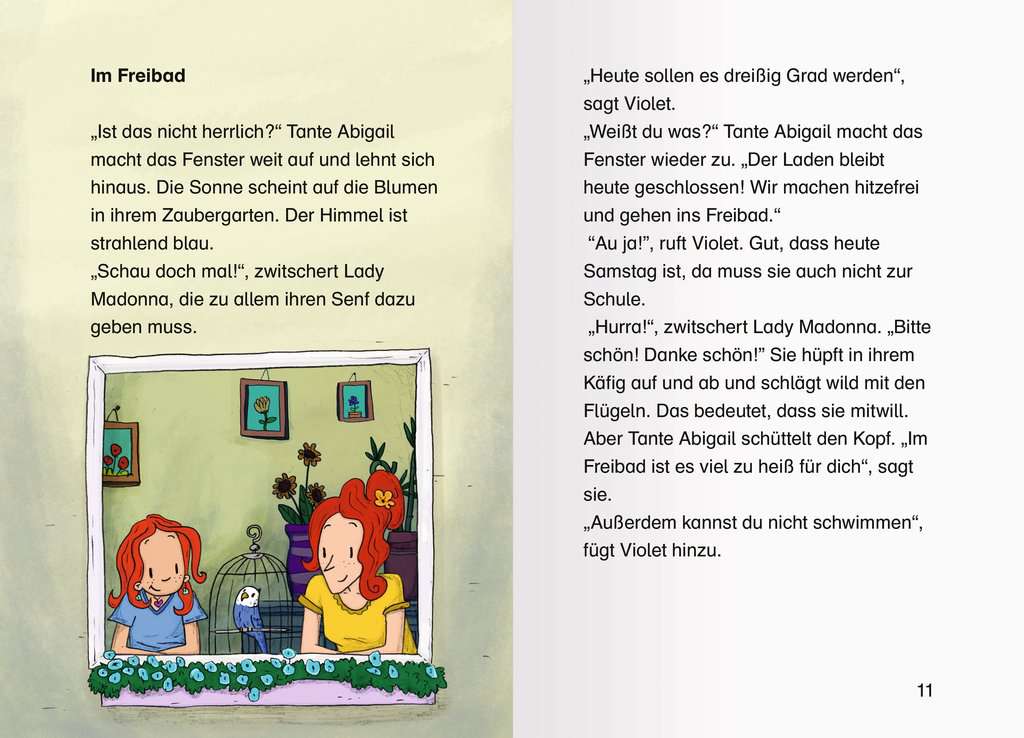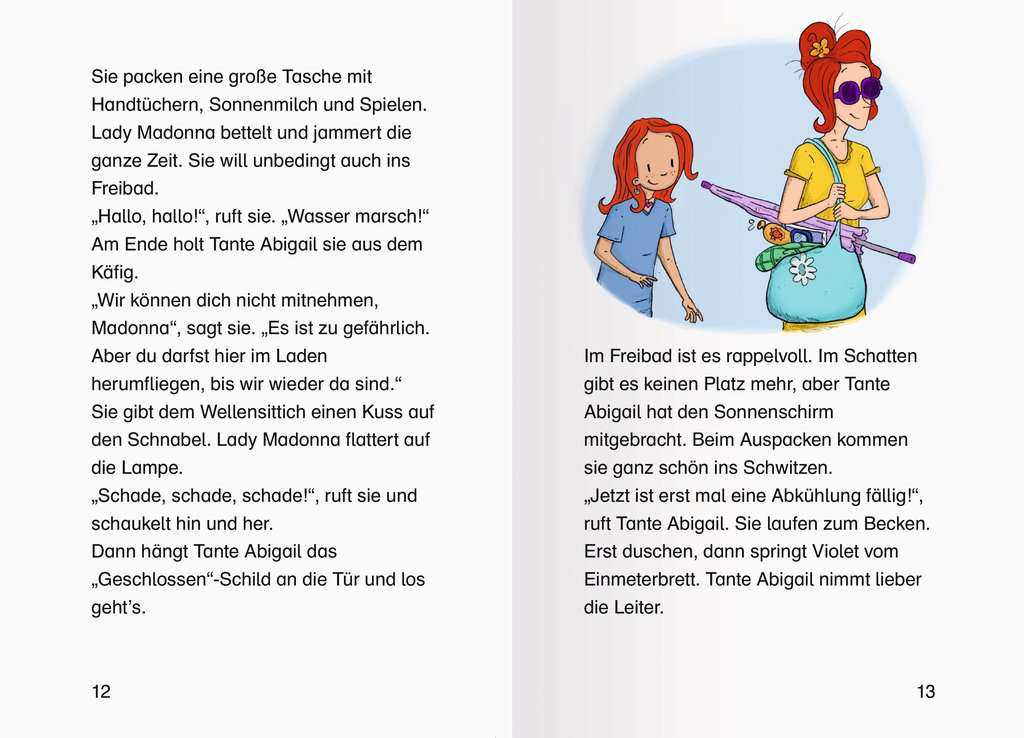 The Magical Flower Shop for Early Readers (Vol. 5): A Magical Day at the Pool
Der magische Blumenladen für Erstleser, Band 5: Ein magischer Tag im Freibad
View all books in the series


The successful series "The magical Flowershop"

now for early Readers as well A magical, beautiful and imaginative story for early readers, told in an age

appropriate way Featuring colorful illustrations that help visualise the story.

64 pp
6 years +
15,2 x 21,5 cm
EUR 8.99
May 2020
Hardcover
978-3-473-36385-8
Content
Finally summer! Violet is spending a day at the public pool with her Auntie Abigail. Everything would be perfect if it wasn't for Tom, a mean boy who is harassing Violet as well as other people. Can he be stopped with flower magic?
About the Series
For nine-year-old Violet, there is no better place than her Auntie Abigail's flower shop in a small British town. Both of them share a special gift: With the aid of a book of ancient flower recipes that only Violet and her aunt can read, they use flowers to heal and help people. Over the course of the series, Violet is being introduced to the secret flower magic. In each self-contained volume, she solves a major problem, though of course not without a few hiccups. Her friends, twins Jack (Jaqueline) and Zack, everyday life at school and cheeky animals play important roles as well.
The Author
Gina Mayer was born in Ellwangen, Germany, in 1965, and studied graphic design. She lives with her husband and two children in Düsseldorf, where she works as an advertising copywriter in addition to writing books for teens and adults.
The Illustrator
Horst Hellmeier doesn't want to imagine a life without green tea and his favourite plant is the camellia or tea plant. Since his studies at the university for applied science in Hamburg, he's been illustrating children's books. He lives together with his girlfriend in Vienna. They share their apartment with cactus and jade plants which are very pleasant and uncomplicated roommates.